We are living through the age of reboots.
Live actions of beloved animated films and resurgences of hit TV shows from the 90s and 2000s are all the rage in Hollywood. But, one series has come back to show us how a reboot should really be done: "Gossip Girl." A teen favorite in the late 2000s and early 2010s, "Gossip Girl" has returned to unite two generations in TV solidarity.
Maintaining the perfect balance between creating fresh and new stories and keeping in touch with the vibe of the original show, the new "Gossip Girl" is setting the standard for the reboot genre – and looking fabulous while doing so.
SEE ALSO: Ryan Murphy's go-to wig stylist Chris Clark on his favorite Hollywood hair transformations
The original show created numerous trends and churned out one enviable look after another for five years straight. And the new edition is no different. With a more diverse cast, the show has been displaying what's en vogue amongst wealthy Gen Zers. Headbands are out. Shaved heads are in.
To find out more about all the best beauty insider tips from the new "Gossip Girl," Very Good Light sat down with the head of the show's makeup department, Amy Tagliamonti, and the head of the show's hair department, Jennifer Johnson.
Creating the looks
Both artists did some preparation for the show ahead of time, but most of the looks from both departments have to come together on the fly.
"We shoot one episode in 10 days. And, you know, we could start the morning with a school look, which we try to keep a little more simple. And then we could end the day of shooting with, you know, some big events. So you have to, you know, you might have 30 minutes to change them over," Jennifer says of the hair department's on-set process.
Amy also mentioned how little time her team has to put together makeup looks. "We don't get a lot of time. Sometimes we don't know what they're wearing till like, the night before or the morning of, and because they're trusting of us, the creators, and the showrunner, we kind of just get to go. So, there's not a lot of planning per se. It's more like in the moment inspiration."
For her, storytelling and cohesion are key. "Initially with this version of the show, there were conversations with the showrunner about, you know, this is this character and this is a little bit of their trajectory within the story. And that kind of helps give an idea of who they are and what their background is."
"Even just a character like Zoya played by Whitney [Peak], she's young when she comes to the Upper East Side, but she was also from Buffalo, New York. They're living in her grandmother's apartment. So socio-economic wise, she's in the same tier as these other girls. She's also probably not even thinking that much about makeup, then that reflects, like her getting used to the city and getting used to these people that are teenagers, but somehow behave like adults."
OG vs. reboot
Both Amy and Jennifer worked as the head of their departments during both the original "Gossip Girl" and the reboot. While the show's new season is distinct from the previous iteration, Amy does see bits of the old series in the reboot's makeup looks.
"You know, I always joke that Serena always had like, in the corner of her eyes, a little bit of that was, most of the time it was a Stila Kitten eyeshadow, like a little highlight. And I don't do it too often. But every now and then, I'll give like a little highlight to Jordan [Alexander, who plays Julien Calloway], and for me, it always reminds me of Serena.
"Audrey has a little bit of that Blair feeling, clean and consistent. So not that we're trying to make her Blair, but sometimes I see a cleanness that reminds me of Blair."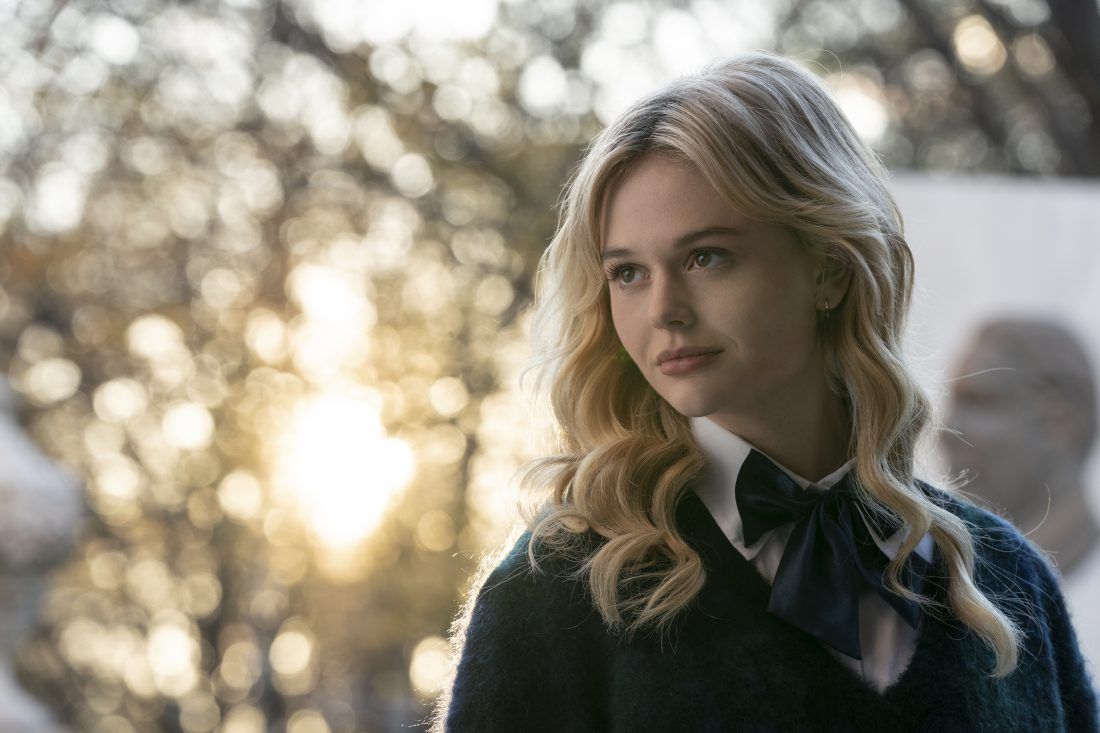 Jennifer sees the reboot as more natural and realistic. "To me, the difference between the original and this show is the original was very glamorous. Even when they went to school, they were glamorous."
"On this show, to me, it seems more a lot more organic and natural-looking and working with every texture of hair, so that we're staying true to that. Some days when on the original "Gossip Girl," they rolled out of bed, their hair was like, Oh, you just woke up like that? How nice. And here… me and Whitney are like; would you wear a bonnet? I'm like, do you wanna wear a bonnet on TV?… And she's like, yeah, let's show realness," she says.
Beauty highlights from the show
Jennifer shared some of her favorite looks from early episodes, saying "Whitney, actually in like the first or second episode, she just had her hair, like straight, slicked back behind her."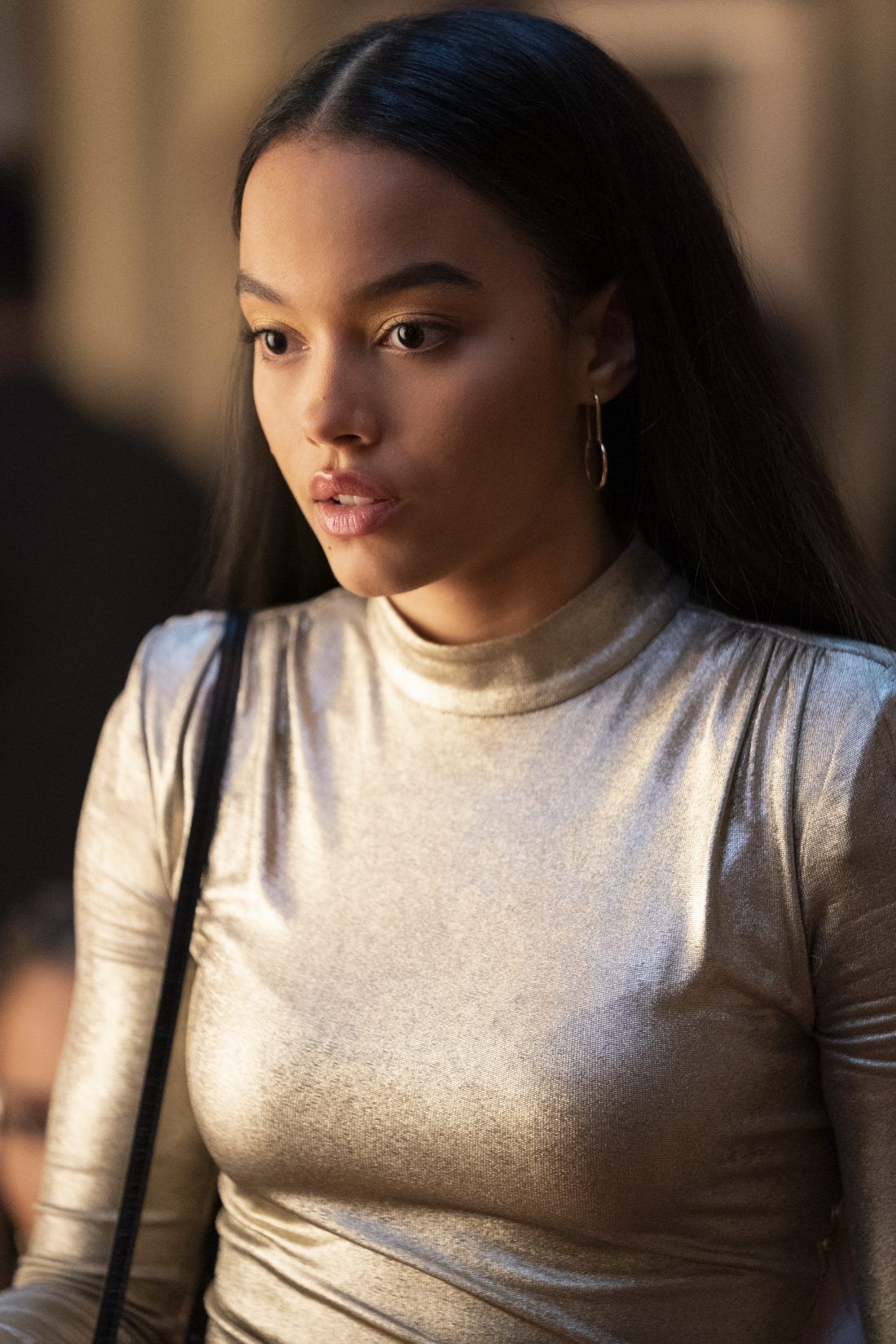 Another one of her favorite Zoya looks? "I tied a scarf around her head. And then on the top had all her big curly hair coming out and was so cute to me."
Jennifer also gave a preview of some of the special hairstyles in future episodes. "So there's something that I started doing with Jordan… I've started to put like crystals on her head, and it's really pretty. In episode 10, I made this chain headdress thing that I love. It looks so beautiful."
The products they swear by
Amy relies on many products while creating makeup looks, but the COVID-19 pandemic has changed the way she and her team operate on set.
"This season was obviously different than shooting any season of any show ever because of COVID. So one of the things that happened while we're doing this show is that we do these beautiful makeups in the trailer, and then spray them with setting spray, which I wasn't doing in the past. You do this beautiful makeup and then all of a sudden, they have to put a mask on like an N95 and it's heartbreaking… There's one from Charlotte Tilbury [Charlotte Tilbury Airbrush Flawless Setting Spray] that's like a nice fine mist."
Charlotte Tilbury Airbrush Flawless Setting Spray, $35.38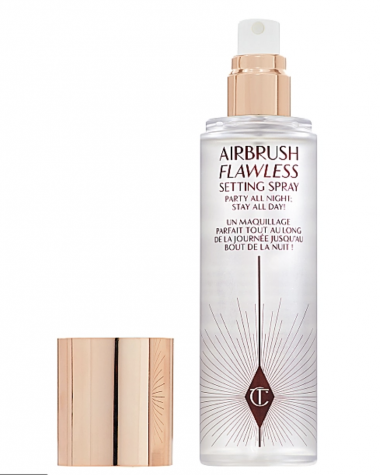 She also recommends the Make Up For Ever Ultra HD Invisible Cover Foundation. "We use a lot of Make Up For Ever foundations because they come in a full-color line, every skin tone you can imagine, and then for us, the best part is you can mix them together. We use palettes as if you're an artist, and so you're like a painter, which is really what we're doing. We're painting faces, so those are great," says Amy.
Make Up For Ever Ultra HD Invisible Cover Foundation, $43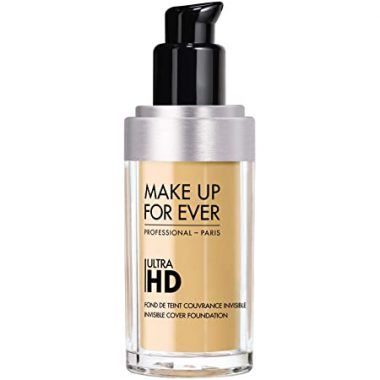 Jennifer has her own holy grails to keep the actors' hair looking great while filming. "First and foremost is anti-humidity spray, especially when we're shooting in the middle of summer and it's supposed to be winter and it's humid, and they have winter coats on and it's 110 degrees outside and you're like, Oh god, this is horrible."
"I've been using a lot of products from Pattern Beauty, and I'm loving them… I love their edge control."
Pattern Beauty Edge Control, $12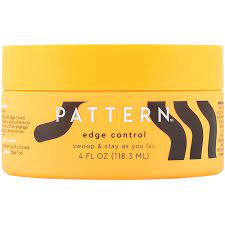 "I have a wand that I always have in Whitney's set bag because you know, as it gets humid out, just touch up her hair real fast, and of course, hairspray. I don't oversaturate their hair with product because I like hair to move and I like it to be natural."
"Even with Whitney, I don't curl every piece. I like her natural texture to come out. But you know, we work a lot. So you know, it needs a little help here and there with the curling iron but she has beautiful naturally curly hair," she adds.
---
READ MORE LIKE THIS