On our third quarantined Saturday, my new roommate emerged shirtless armed with an array of clippers, combs and a vision.
His hair — which was stubbornly thick, wave-inclined and fast-growing — had reached a boiling point, he claimed.  The small, 'self'-square on Zoom calls had not been kind to him, and he simply could not continue to confront an unruly mop every time he took a meeting. His hair, for a lack of a better description, was becoming a Chia Pet. As he handed over haircutting tools to myself and two other roommates, we became aware that his hair – and workplace clout – were now in our hands now.
This is maintenance in Coronavirus-mandated self-isolation. Not only do people attempt to DIY the beauty regimen they usually pay professionals for, but the constant confinement, countles distractions and more frequent exposure to mirrors is enough to drive anyone to a pair of scissors. Throw in dwindling self-esteem from a lack of social stimulation, and you're in experiment territory.
For all tips, we asked Beverly Hills celebrity hair stylist, Philip Wolff, all about his best self-hair cutting tips. Philip says to temper yourself, warning against doing anything too dramatic.
"Even though it may feel so difficult and frustrating, be strong and be patient, you will regret making any drastic decision during this stressful time," he says.
As for those whose hair has, for whatever reason, become completely unmanageable (and a mess!) there are definitely ways to approach it. Below, are some best practices!
Combat frustration with creativity
When your hair hits an in-between phase and is refusing to cooperate, bust out the accessories.
"A few ways men can navigate through a grow out is beanies, hats, bandanas, etc — this way weeks even months can go by during the awkward phases of grow out without being bothersome," shares Philip. By the time quarantine ends, you're hair will likely be much more manageable, or you're hair will be primed for a stylist to work their magic.
It's worth also experimenting with a different part for longer styles (think: 90s curtain style) without cutting, as a means of satiating your appetite for change. "Seek out a stylist or barber who does styles you particularly admire and start from there. Another way is to look up men's styles, and find what you like on someone who is similar to you feature-wise."
Philip also suggests experimenting with strong-hold products as a tool to either mix up your daily style, or encourage hair to follow an alternative growth pattern so it begins to fall differently.
Do your research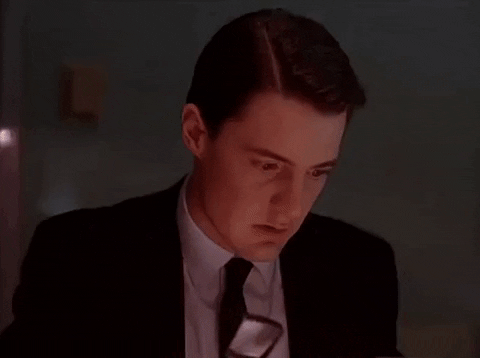 So you still want to cut? That's okay, but start off right. Contact your stylist or barber (you can likely be connected with them via the salon's Instagram), someone who has experience with your hair — "We are all in this together and us professionals are here to help via social media," Philip assures. "[Reach out] to someone who has worked wit your hair and give techniques or ideas for home cuts or DIY-hair fixes, but make sure that's what they recommend.
If you're going to try do it alone, your primary fool-proof option is a full shave — try a two-guard, that will leave you with a length that will grow out nicely. For those not wanting to go the full Monty, have a partner use your clippers to trim the sides and avoid touching the top for a lighter, but still relatively easy update. Have them start off with the higher guards before going lower/shorter,  depending on your desired length, start blending out when it reaches the natural straight hairline at top of the forehead.
Get the right tools
This is crucial. Philip says that before coming close to cutting, you need the essentials: clippers, trimmers, guards, scissors, comb(s), clips, cape or towel, extra mirrors. Your scissors don't necessarily need to be professional cutting scissors, but you should absolutely avoid using anything that's primary purpose is as a kitchen utensil or for crafting. If you're really digging in the bottom of the barrel, try nail scissors — they won't take off too much.
Again, staying in contact with your hair stylist will serve you big time here — they can advise you as exactly which guard size, or general tools they use to style your hair.
Avoid coloring at all costs
Maybe you have a few grays, perhaps you went a Riverdale-red right before quarantine and it's not pairing well with chocolate brown roots. Regardless of the situation, if you have no experience with color, walk away from the box dye aisle.
"Dying your hair at home, with no knowledge of the basics or foundation of chemically changing your hair in any way, is not advised at all," says Philip. "You should contact a professional as there are so many variables to coloring hair — simply choosing a color off the shelf is not how the hair will turn out 99 percent of the time."
If you are accustomed to the dynamics of box dye, by all means go ahead, otherwise, your perfect color will be worth the wait. This may an ample opportunity to give your hair time off from chemicals, giving it time to without anyone having to actually see you in the awkward re-growth phase.
Make sure you maintain
On that note, if you're looking for methods to return your hair to its virgin state, Philip suggests really exploring your haircare — you have a lot of extra time, after all.  Invest in shampoo and conditioner that fits your hair needs and is free of parabens and sulfates, and really invest in hydration: leave in conditioners, sprays and masks can have a huge impact on your hair over time.
"Product selection is like shoes, not everyone fits the same — every situation can be very specific so it's difficult," he explains."But if you have color-treated, chemically-treated, dry or brittle hair, hair health during any period of time should be at the top of the concern list, so make sure you're using proper hair care."
If you're still antsy to dive into hair, Philip suggests learning to stye your partners hair — or alternatively, asking for a scalp massage if you've been trying to keep your tresses in place with hats or beanies. "Try to make the best out of it and turn this "hairy" quarantine situation into fun new ways to connect, relax and be creative."