"Never Have I Ever" is back today with its second season now streaming on Netflix, starring Dino Petrera as Jonah Sharpe.
Jonah is part of Devi's (the show's main character) main friend group. Created by Mindy Kaling, "Never Have I Ever" is the teen dramedy of our generation. Very Good Light sat down with Dino Petrera to discuss life as a hearing impaired, queer actor, beauty, and of course, his role on the hit show.
SEE ALSO: Actor and activist Brandon Kyle Goodman shows us that there's joy and love in "doing the work"
A[n accidental] star is born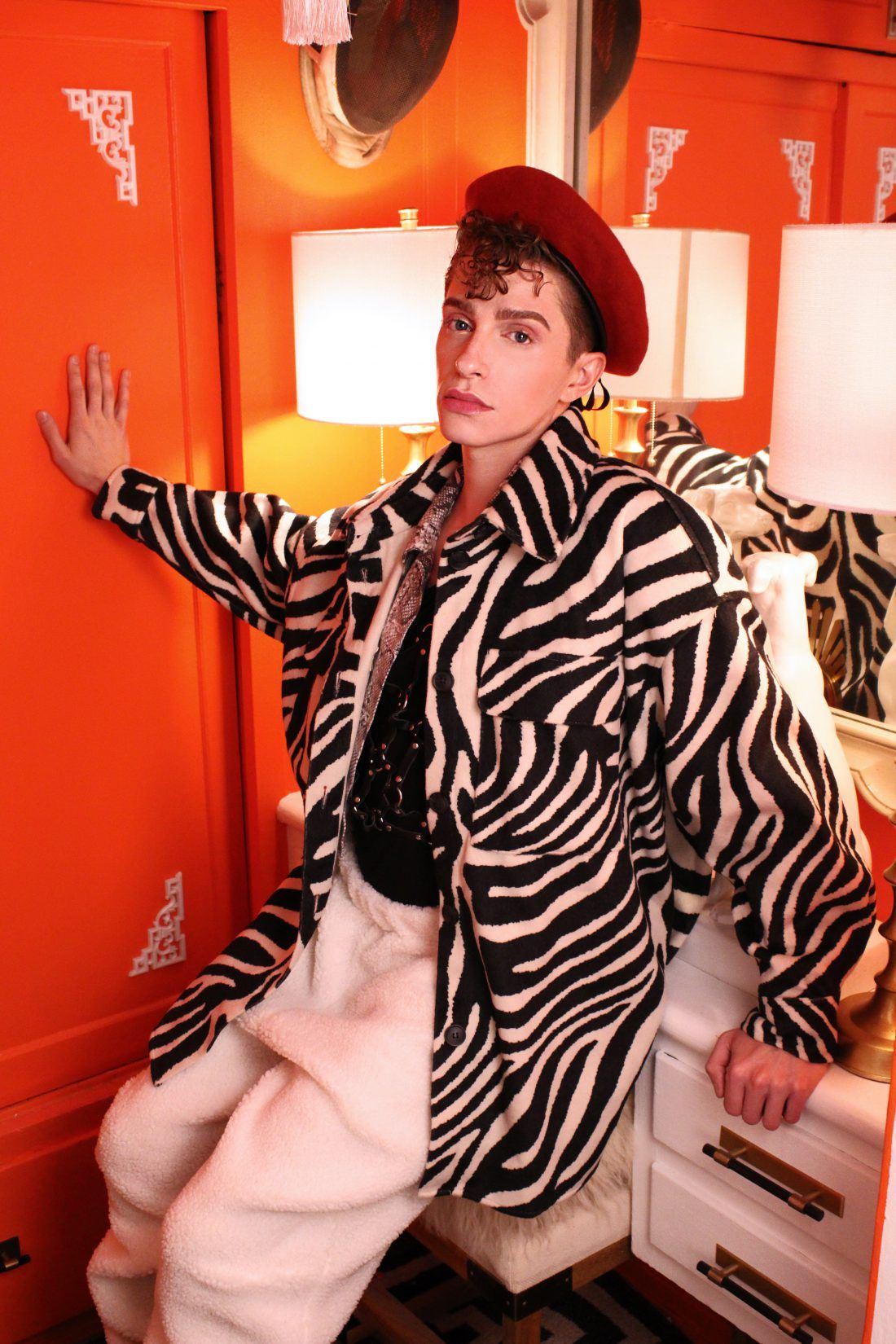 Photo: Ivan Castro
"English is kind of my second language just because as someone with hearing loss, we tend to think more in concepts, as opposed to linear language like dialogue," says Dino.
Growing up as a precocious child with congenital hearing loss, Dino had trouble forming social connections. His mom stepped in and got him involved in summer children's theatre programs to help him develop "an emotional connection without having to stress about formulating and articulating my own thoughts."
Working on set as an actor with a disability
You probably didn't spot Dino's hearing aid while watching the hit show "Never Have I Ever." He attributes this to developments in technology. He mentions this was important to him initially, as he was aiming to conceal his disability as an actor – although now he feels there's nothing to hide. Once seen as a hindrance to his career, Dino now embraces his hearing loss after joining the show.
On the set of "Never Have I Ever," Dino recalls the time when he asked the crew if his hearing aid was visible and if they needed him to take it out. They checked with executive producer Lang Fisher and came back to Dino with a smile. "Nope, they want you to keep them in," Dino was told. This served as a turning point for him. His insecurity disappeared, and he felt in that moment that he had found "an instant family" on set that day.
What to expect from Jonah in Season 2
For Dino, acting wasn't something he left on sets and stages. He was playing a character and performed to live up to expectations around masculinity. "[I was] trying to be unnoticed as gay, or more straight. [I was] just trying to be part of the status quo. I think that really kind of delayed my sense of self-identity."
From his lived experience, Dino was able to connect Jonah's character arc with his own. "I think what I most related to [about] Jonah is the fact that we start out getting to know him as someone who doesn't really know himself, but he's so happy to comment or give insight to other people about who he observes them to be."
In the show, we'll see Jonah giving fellow queer character Fabiola advice, "or maybe he'll do a little bit more in season two," Dino hints.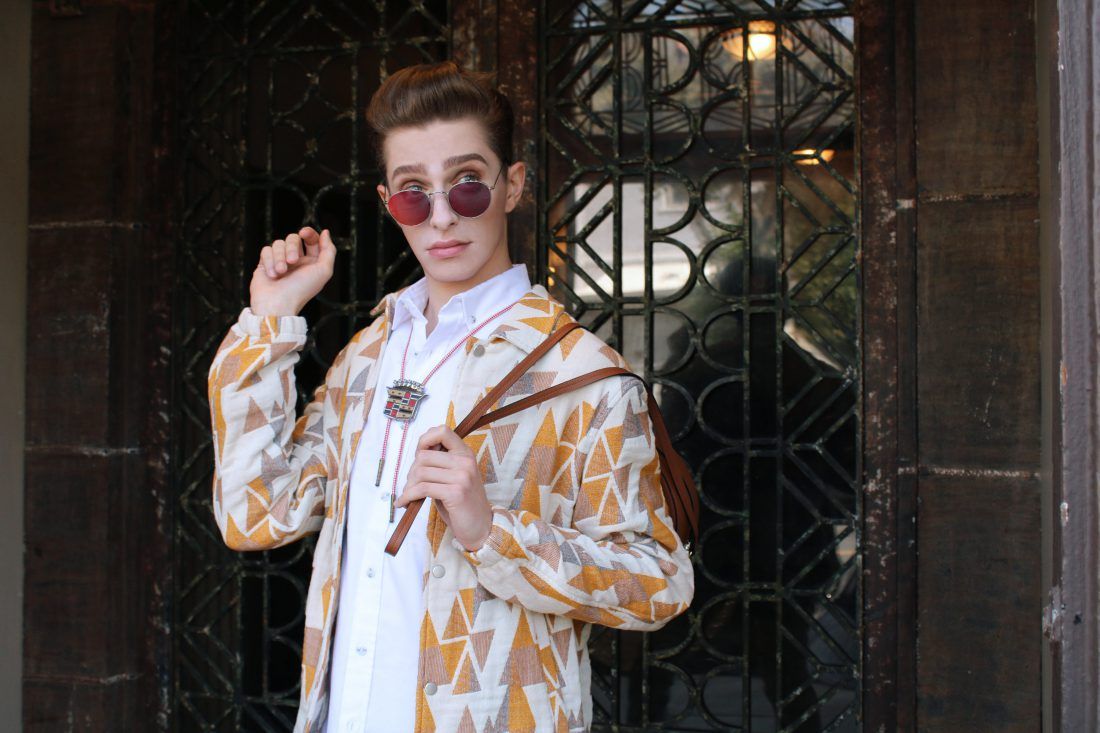 Photo: Ivan Castro
Finding joy in experimenting with makeup
The most thrilling part of the show for Dino is the makeup and costumes. To him, his beauty journey is intertwined with his mental health.
"I think for me, a lot of it started on my journey with mental health," says Dino. "I definitely had issues with anxiety, I think even coming out, and I think once I got to the bottom of that, I was able to use makeup and even skincare as more of a canvas for creation."
"Do I want to open up about just probably having makeup be something that's a tool for fun and creation?" he recalls asking himself, "as opposed to constructing a mask to hide behind?"
"So I think that that's been something that I've been able to benefit [from] more recently, just in terms of just playing with colors and brands," says Dino.
"I feel I personally manifested Boy de Chanel," referring to Chanel's men's beauty line.
He explains further. "Because I used to have to be so fixated on finding makeup that didn't seem I was wearing makeup because I was so busy trying to hide something."
But Dino's relationship with makeup and gender expression has since changed. "I think now I'm not even caring so much.  Makeup has no gender, I can play with what I want."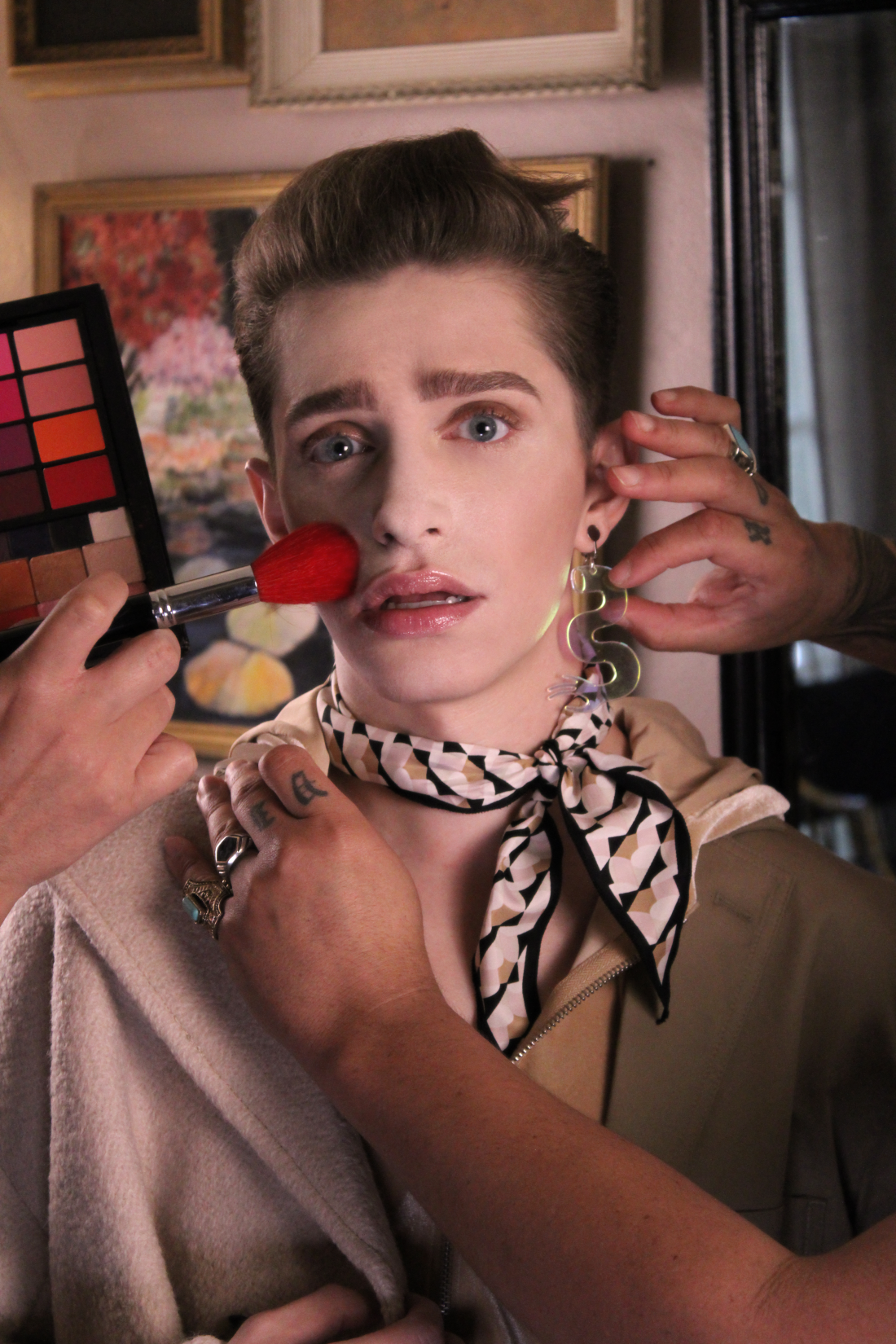 Photo: Ivan Castro
Even though he still is a fan of Boy de Chanel and what they cater towards, he's recently had a lot of fun dabbling in the colorful sides of cosmetics and beauty.
According to Dino, he's forged friendships with makeup artists on an overall creative level, "and then also someone who was originally neurotically trying to find the right skincare and makeup products."
His favorite makeup discovery has been SANA Keana Pata Pore Putty Powder ($36.00), which he would buy in Chinatown while living in New York and has since been able to repurchase on Amazon. He switched from using a Chanel setting powder to this translucent pore putty powder for touch-ups. Dino loves the texture, stating, "It doesn't feel like powder. It's pore putty essentially, but in a compact powder form."
He says he's come to find joy in gender fluidity and being able to play with drag. "There weren't too many occasions to bust out the glitter eyeshadow for this [Pride] month, but definitely in years past, I was all over the place."
He continues to build out his own personal makeup collection and experimenting with makeup on himself on his journey towards self-acceptance.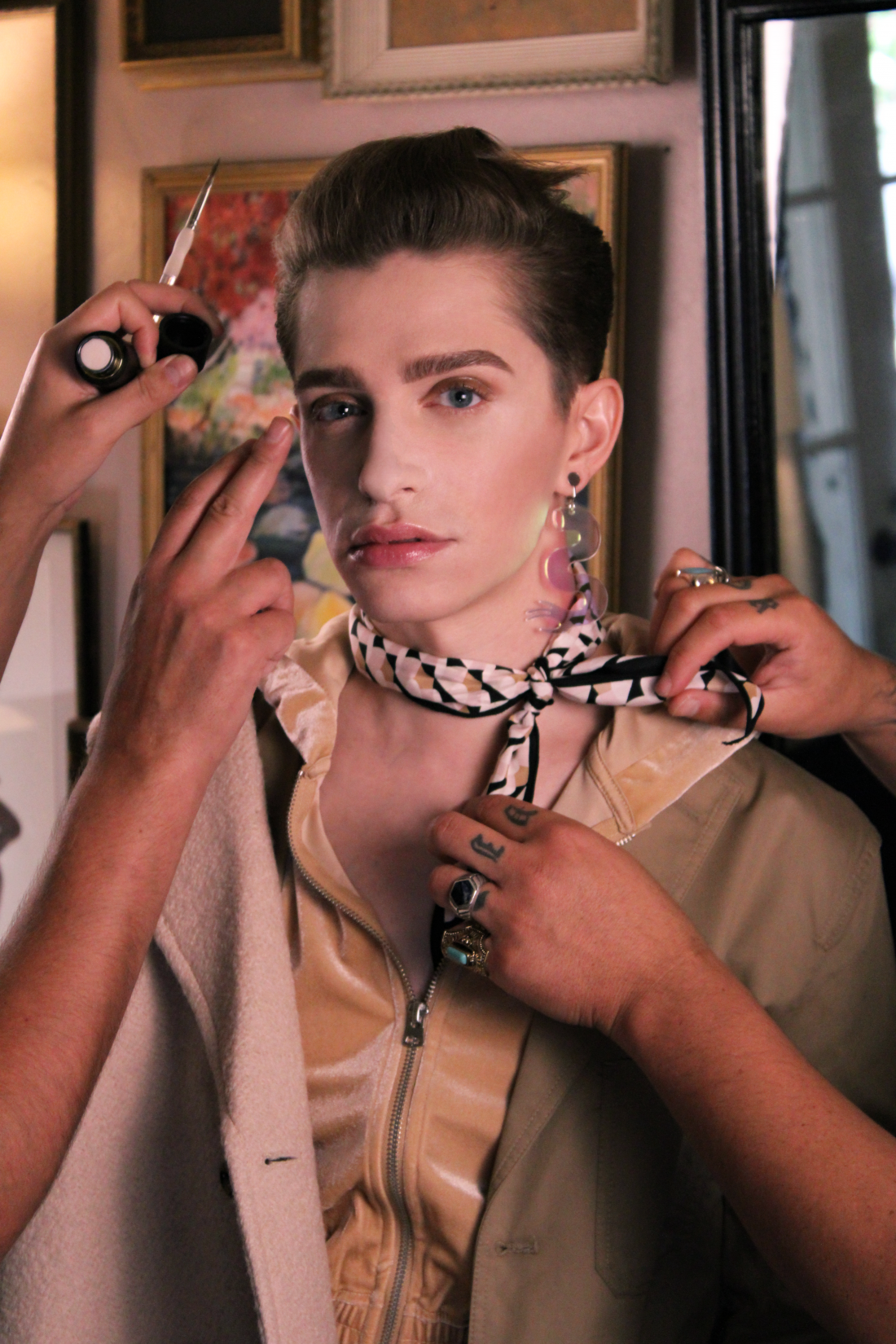 Photo: Ivan Castro
Catch Dino Petrera as Jonah Sharpe on Netflix's "Never Have I Ever," streaming now on Netflix.
---
READ MORE LIKE THIS