This summer, chopping off your hair is making waves (ba dum tss).
As I make my way downtown to Manhattan's Lower East Side, the crew cuts and Anna Wintour-style bobs soon become shags and mullets, worn across genders. Even a couple with matching shags crosses my path (leading me to lower my sunglasses — like straight out of a movie).
Salons in New York like Michael D'Amico's Crops for Girls and Masami Hosono's Vacancy Project are leading the way in androgynous haircuts. Crops for Girls specializes in giving women short, funky haircuts. For under $40, Michael will give you the "perfect pixie" at his shop in NYC. We tapped these experts to give us the low-down on the most popular androgynous haircuts now and how to get the look.
SEE ALSO: The best SPF for your scalp (and other spots you forget to apply sunscreen)
1. The shag and mullet
Michael D'Amico, founder of Crops for Girls Salon in New York's East Village, says these punk rock hairstyles "are definitely in right now." Punk rock is back and better than ever, and Gen-Z's take on the shag hairstyle is taking this summer by storm.
Both the shag and mullet tend to have visually effortless, choppy ends. The shag has more blended layers (especially around the face), whereas mullets tend to have less connection between the front and back of the hair. Both vary and are completely customizable.
2. The wolf cut
Making rounds on TikTok is the viral wolf cut — the love child of the '70s shag and '90s mullet, born in Gen Z. Michael D'Amico calls the shag a "variation of mullets," so think of the wolf cut as a simultaneous variation of and a cross between the two, but then also add curtain bangs into the mix.
D'amico says the wolf cut is "usually shoulder [length] or just below shoulders with long layers and wide center-parted long bangs to the cheekbones."
Curly and textured hair-friendly like the shag and mullet, the voluminous wolf cut can easily be done DIY at home. Start by sectioning off hair into a couple of ponytails towards the edge of the hairline and then cutting them.
@serenityxrose_so… i did it . @ishikaaamazing told me to 😩. pt.2 tomorrow 💞 #fyp #curlyhair #unicorncut #wolfcut♬ good 4 u – Olivia Rodrigo
3. The one-minute mullet
TikTok users are going even as far as experimenting with the one-minute mullet trend. Slightly more anxiety-inducing, the hack also involves tying hair up in a ponytail, but includes tying it all up in a high ponytail and subsequently making an instantaneous chop with scissors for mullet and shag-inspired choppy layers. Attempt this one at your own risk.
@effervescingelephantOne Minute Mullet #fyp #mullet♬ Back To Black – Amy Winehouse
4. The '60's bob
Unsure and apprehensive about taking a dramatic step? Fear not: fresh short-to-mid length hairstyles extend beyond the wolf cut. Ariana Grande just recently swapped her signature high ponytail for a shoulder-length bob reminiscent of the '60s.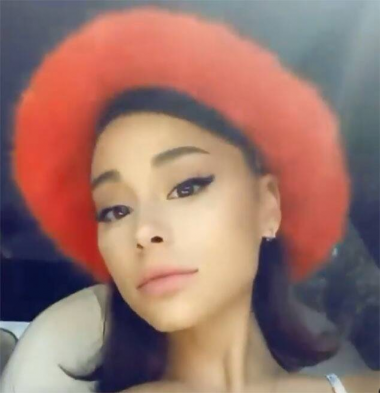 5. The '90s Leo DiCaprio boy cut
Michael explains he does ever-popular pixie haircuts every day, but also has been cutting trendy young Leonardo DiCaprio-esque "boy cuts," as he likes to call them.
According to Michael, if you want to get the look, create or ask for "pixieish" haircuts with "longish" curtain bangs and a center part. Swoon.
---
READ MORE LIKE THIS