Our skin is the largest organ we have, and it's time we start taking care of every last inch of it.
We talk about how important it is to take care of the skin on our faces. And we even told you scalp care was the new skincare late last year. And while you probably (please, we really hope) take care of your body in terms of exfoliating and moisturizing, today we're here to tell you how you should be taking care of your precious booty. That's right, we're talking butt skincare. These skincare picks truly feel like the hidden gems of the beauty world.
SEE ALSO: Cocokind's new Sake Body Lotion brings microbiome skincare to the rest of your body
My mom was always on me about moisturizing when I came out of the shower. As a kid, I kind of hated it. I didn't want to be greasy. But as a teen, I took note of how soft your skin could become if you were religious about moisturizing.
I started becoming obsessed with buying the latest and greatest drugstore moisturizers, taking note of the fabulous ingredients that not only made my skin soft but also look firmed and toned in the places that really counted. Somewhere down the line, I got into the idea of dry brushing (more on that later), and when slim thicc and juicy butts finally became trendy, it was my moment to shine.
So, Lighters, I'm ready to spill all the butt skincare secrets to you. Below, check out the 10 products I swear by to keep my butt looking good all summer long.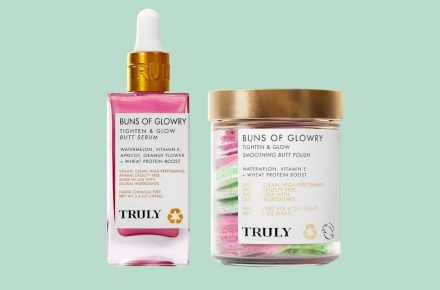 Truly Beauty might be THE go-to brand for butt skincare. They're 100% vegan, cruelty-free and their packaging just screams rainbow unicorn magic.
First, you'll want to use the Smoothing Butt Polish in the shower. It has wheat protein, watermelon extract, and vitamin E, which all help to plump out fine lines and cellulite while being ultra-hydrating. Then, once out of the shower, you'll use the Butt Serum. It contains anti-aging benefits and also helps fade any dark marks or hyperpigmentation.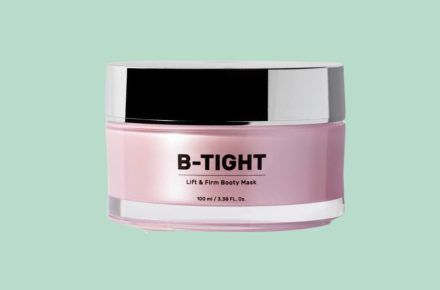 Not everyone wants to fit a butt mask into their routine because it isn't always practical. Trust me: make the time, walk around feeling weird for 20 minutes, and then hop in the shower. It's a no-brainer once you get in the habit.
This mask really does make your butt feel tight and lifted! Plus, it leaves behind a silky smooth complexion. It uses pink pepper extract to smooth skin and help fine lines, hyaluronic acid to retain water and plump your skin, and guarana extract to act like a little caffeine boost. Take a look at the reviews; the before and afters are amazing.
If you have butt-ne (butt acne) or struggle with skin texture on that booty of yours, don't panic. And don't feel weird! It's so common. Take matters into your own hands and use this facial grade butt mask from Megababe. It's $22 for 200ml of product, which is fabulous. It has glycolic, malic and azelaic acid to exfoliate and smooth. Willow bark extract is also in there to help clarify and banish any pimples. Lastly, squalane and sea kelp extract hydrate and lock in moisture.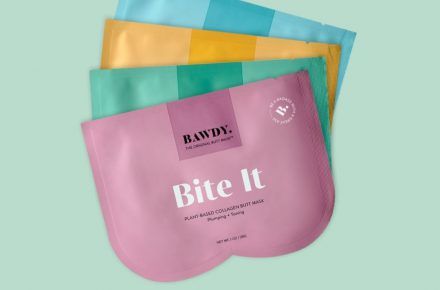 So maybe you're more of a sheet mask person. Well, you're in luck; they make those for butts too. This sheet mask set from Bawdy gives you a little bit of everything: hydrating + toning, firming + illuminating, retexturing + detoxifying, and brightening + rejuvenating. The great thing about these masks is there is always extra serum left over to save for next time or to use on your thighs and legs while you mask your butt.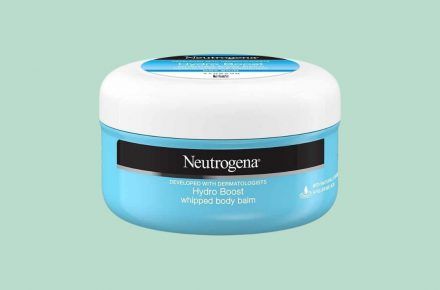 This product is the best-kept secret of butt skincare. If you haven't tried anything from the Neutrogena Hydro Boost line, you're seriously missing out. But this whipped body balm is the real holy grail. Not only is this the most hydrating yet light as a feather body moisturizer I've ever tried, but the smell is also amazing.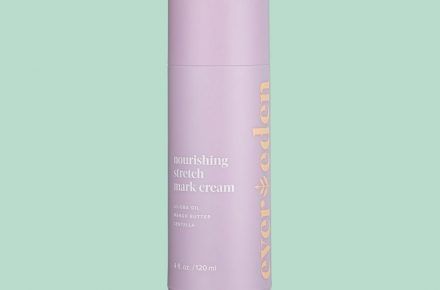 Stretch marks can happen anywhere, but the most common places for stretch marks to appear are on your butt and thighs. And they can happen for so many reasons! The best defense against stretch marks if you want to prevent new ones or help the appearance of existing ones is keeping your skin ultra, ultra-hydrated.
This cream from EverEden is made for expecting moms, but let me tell you, everyone should be using this product! It's rich but incredibly lightweight and soaks right into the skin. Made with jojoba and mango oils as well as centella, it smells so so good. Get ready to rebuild some collagen and see bouncy skin!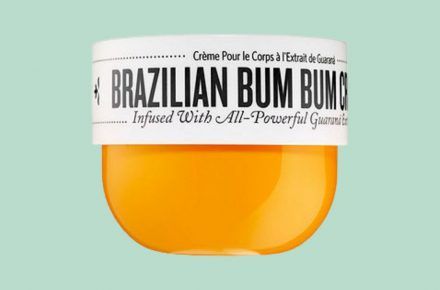 This is an absolute CLASSIC. Anyone who tries this falls in love and becomes addicted to the intoxicating scent.
This moisturizer is on the thicker side, which some people don't always love. But it is PACKED with so many incredible ingredients. Guarana extract and cupuaçu butter are full of essential fatty acids begging for a chance to protect your skin barrier and energize your skin. Use this for the softest skin of your life.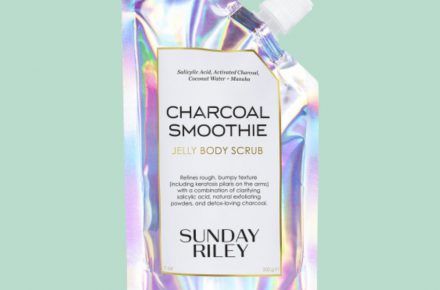 You wouldn't believe how many bags of this scrub I've used just in the past year. It's the perfect all-over scrub (especially if you have keratosis pilaris), but when it comes to your butt, this does the MOST. Warning: it's not gentle. I mean, it doesn't hurt, but it is grainy. If you're a bit sensitive and easily get red and irritated, I'm not sure this scrub is for you.
This scrub has salicylic and lactic acid and tons of charcoal for an awesome detoxifying effect. It also has manuka honey, a super healer that actually works alongside the charcoal to PULL impurities out of your skin for the deepest clean ever. Take note of how your skin feels and looks before and after you use this (even just once!). You'll seriously be amazed. Pro tip: leave it on for a few minutes in the shower to really let it work its magic.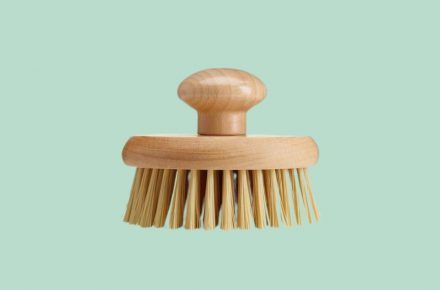 Dry brushing does wonders for your body. A good dry brush doesn't have to be expensive. This one from The Body Shop is super inexpensive (some are upwards of $40) and gets the job done just fine. Dry brushing can jumpstart your lymphatic system by improving your circulation, but it also removes dead skin cells and unclogs pores.
Start a few times a week and work your way up to every day. It's easy, just rub the brush in circular motions on dry skin before you shower. You'll notice a huge improvement in your skin texture and how it absorbs products.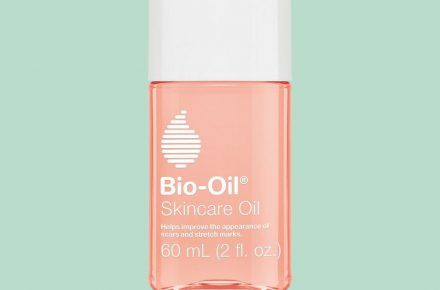 This oil is basically magic. Seriously, there's not much it can't do. It helps stretch marks, burns, dark marks, and hyperpigmentation. Even if your skin is just dry, this will cure it all. You can use it in conjunction with a moisturizer, too. I've been using this since I was in high school after seeing my sister religiously use it every day. Also, all the Kardashian's use it, if that's worth anything to you. It comes in a million different sizes and is incredibly affordable. You can find it stocked at every single drugstore. It's a wonder oil for sure.
---
READ MORE LIKE THIS