They say beauty is pain, but it's also messy.
Every week, Very Good Light brings you the top five topics, trends, and tea that the beauty community is talking about. This week in beauty news, there's a mix of drama, a splash of Tiktok trends (literally), and whole lotta lawsuits. Some highlights: TikTokers are submerging their faces in water to set their makeup, a new launch from Kjaer Weis, both Kylie Cosmetics and KKW Beauty are being sued, Jaclyn Hill's bronzers are being dragged, and some serious questions are being raised over the safety of OGX hair products. Read more ahead.
SEE ALSO: The Coyle twins are TikTok's favorite gay, identical twins turned legendary drag duo
1. Bella Hadid's favorite Korean beauty technique is going viral on TikTok
Several years ago, Bella Hadid shared about her usage of Jamsu – the Korean beauty practice which roughly translates to "submerge" in Korean. To get the appearance of airbrushed skin, the technique involves heavily powdering the face and then setting it by submerging it in ice-cold water for 20-30 seconds. Huda Beauty's Huda Kattan helped to resurface and repopularize the technique in a recent TikTok video.
@hudabeauty
Bella Hadiid shared a #makeup hack with me called Jamsu #hudabeauty #diy #fyp #foryou #foryoupage #jamsu #nakeuphack #koreanbeauty #celebrity
♬ original sound – Huda Beauty💄
And now there are 7.8 million views of the topic "Jamsu" with many users following suit.
@j.uuuuudy
#stitch with @makeupbyalissiac // will post part two tomorrow & show you how it looks like at the end of the day! #jamsu #koreanbeautyhack #beautyhack
Kylie Cosmetics and KKW Beauty are coming back, but why did they have to go in the first place?
This Thursday, mogul Kar-Jenner sisters Kylie Jenner and Kim Kardashian-West are relaunching their respective beauty brands with claims of new "improved clean and vegan formulas," but insiders in the beauty community say there's a bigger reason why these two brands had to relaunch.
According to Forbes, the sudden and abrupt overhaul is due to a lawsuit from their shared beauty manufacturer Seed Beauty after confidential trade secrets were revealed to Coty Inc., the majority owner of Kylie Cosmetics and partial owner of KKW Beauty, as well as to prevent more intellectual property from being disclosed. Now would be a good time to sip tea.
Kjaer Weis launches new Midsummer Collection
The Midsummer Collection, which includes Cream Eye Shadow ($24), Lip Gloss ($22), and Kjaer Weis's new limited edition Cheek Collective ($68) is inspired by the summer Midsummer festival and the return of sunlight to Scandinavia following months of darkness. The Cheek Collective is available in three different sets of highlighter and blush trios for sun-kissed cheeks.
Jaclyn Cosmetics disappointing bronzer shade range
Jaclyn Hill's bronzer shades have been met with shade. See for yourself:
Beauty creator Mikayla Nogueira referred to the shade range as "inexcusable," even after retracting her initial criticisms over the bronzers.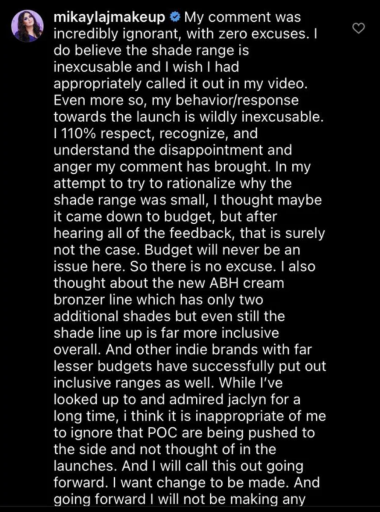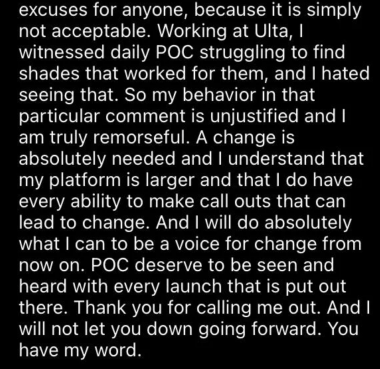 OGX products in hot water

A lawsuit has been filed against Johnson & Johnson, claiming an ingredient in much of OGX's hair products (found at most drug stores) poses as a hazard. The ingredient in question is DMDM hydantonin, which is said to cause hair loss and scalp irritation.
📘
Read these stories next...
1) How to get the TikTok "wolf cut," and other androgynous haircuts trending now
2) The 9 best TikTok-approved beauty dupes you can buy this season
3) Everything you need to know before your cut your own hair
4) Tan Luxe review: Have we discovered a face tanner that actually works?