Do you remember your first skincare routine?
Entering the world of skincare as a teen can be overwhelming, to say the least. With so many products claiming magical results, finding something that works for you and meets your unique skin needs can be tricky. A common skin concern for pre-teens is often acne, blackheads, and excess oil. Although these skin concerns are completely normal, using skincare products to balance your skin leads to better skin health – and less breakouts.
Stryke Club is a new brand designed for young men looking for an easy skincare regimen that will resolve these common skin concerns. The line was developed by a team of savvy moms, one of which is a board-certified pediatric dermatologist, who was bothered by the lack of products that appealed to her own teen boys.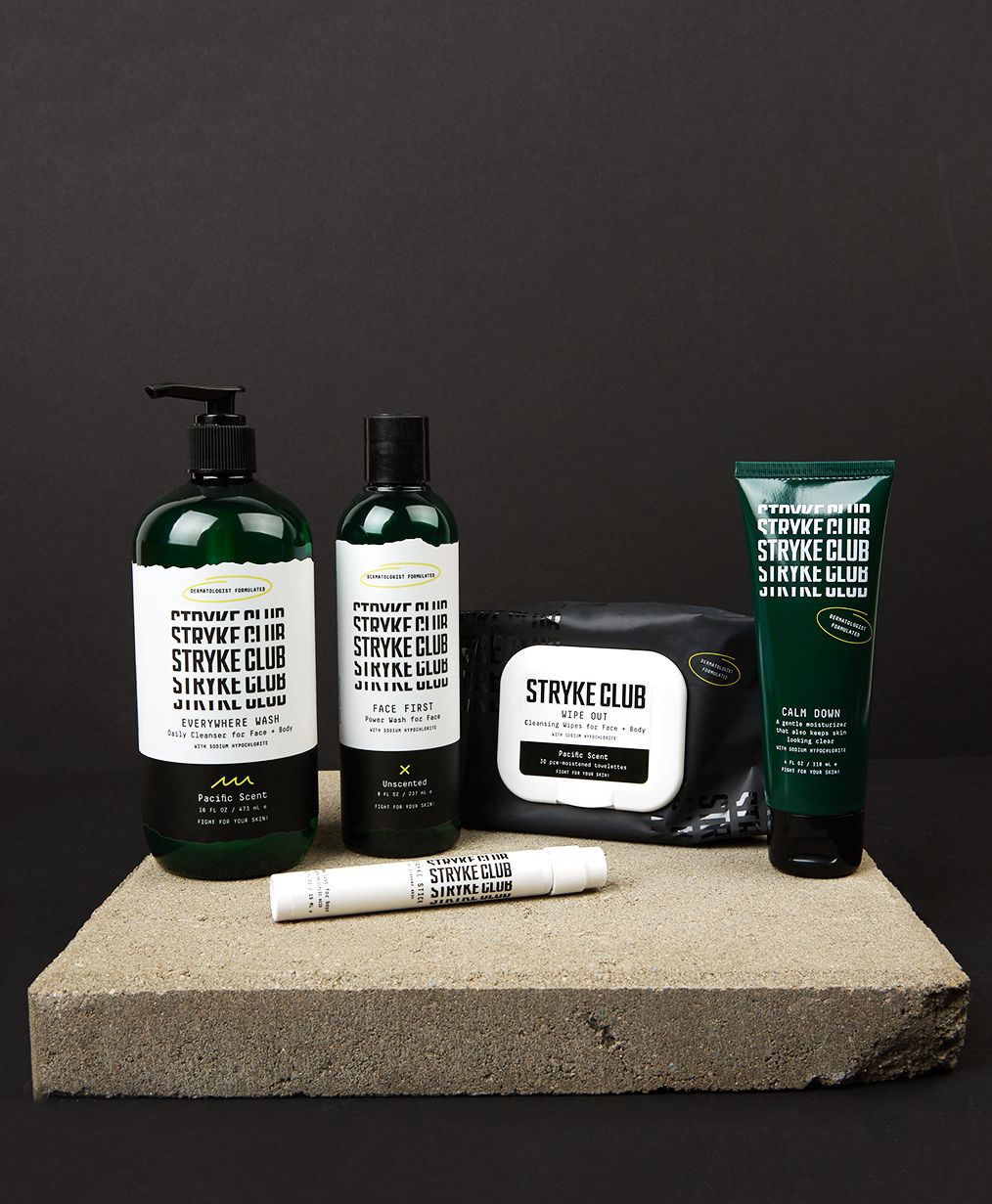 While the team of moms surveyed the market for what was available, they noticed most skincare products had a feminine appearance or did not suit the athletic and on-the-go lifestyle of their own boys. Co-founder Dr. Sheilagh Maguiness says that the mission of Stryke Club is to "make self-care easy and accessible for boys."
The skincare brand features a lineup of five products ranging from cleanser, moisturizer, face wipes, and an acne treatment wand. Throughout the collection, a single star ingredient is used throughout: sodium hydrochlorite. This gently treats acne, controls oil, and calms skin.
"Sodium hydrochlorite is a clean ingredient, yet naturally antimicrobial," says Stryke Club co-founder Dr. Sheilagh Maguiness.
Face First Cleanser ($11.99)
The face wash is an unscented gentle cleanser designed to combat acne without skin irritation or any aggressive ingredients. The face cleanser is formulated with coconut-based surfactants which gently cleanse the skin without stripping the skin barrier, combined with powerful yet gentle sodium hydrochlorite.
The wash is a smooth and clear consistency that lathers into a mild foam. When applied to the skin, it feels soft and nourishing. You can tell the cleanser is gentle because your skin is left feeling hydrated and not irritated after washing.
Calm Down Moisturizer ($12.99)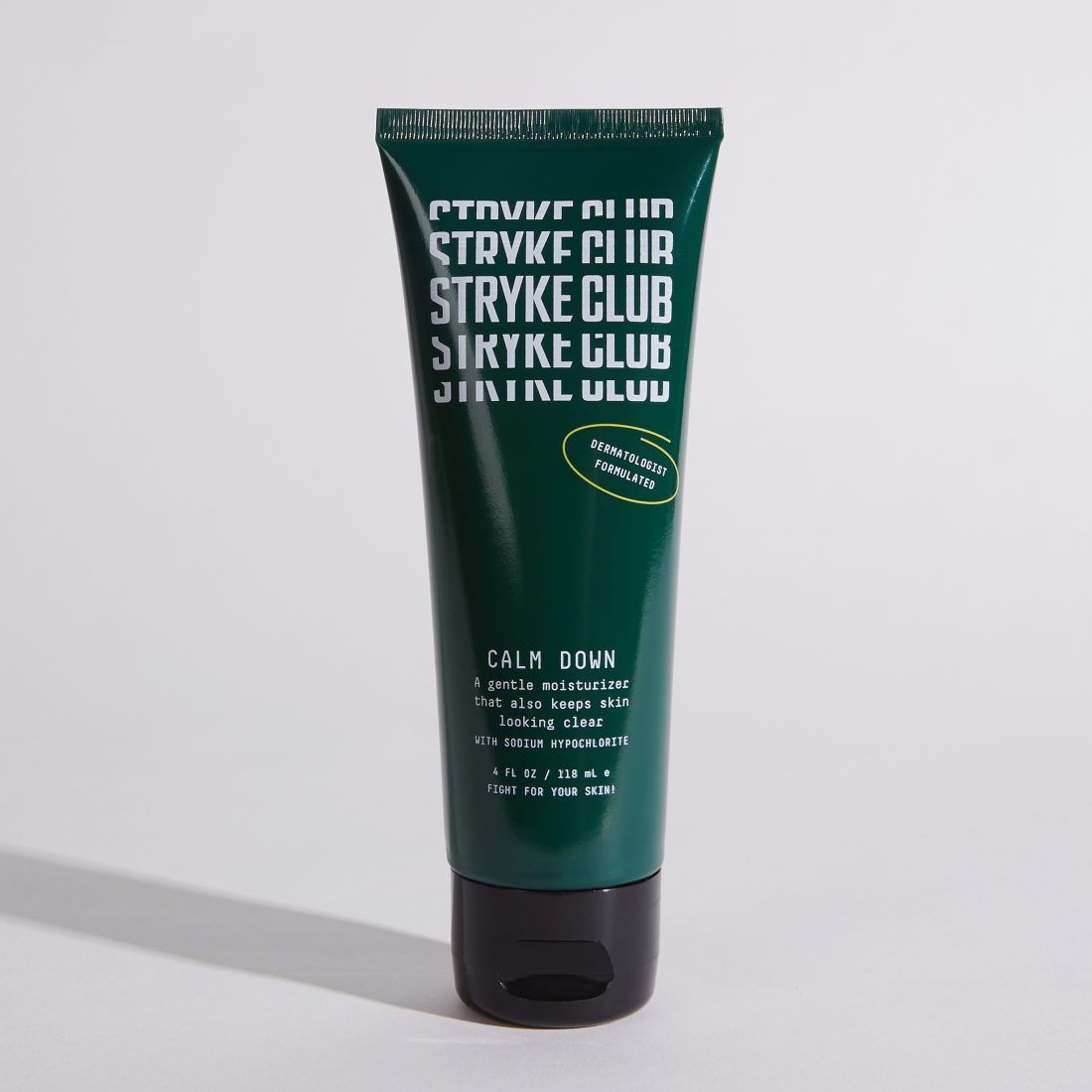 What could be better than treating your acne with an invisible face lotion all day? The Calm Down Moisturizer is a hydrating and balancing face lotion that Stryke Club developed to invisibly treat your skin concerns throughout the day. Similar to the face wash, the moisturizer is formulated with sodium hydrochlorite to clear skin and calm irritation. Applying the moisturizer immediately after washing while your face is still damp allows for these powerful ingredients to penetrate deeper into the skin to achieve optimal results.
Stryke Stick Acne Spot Treatment ($21.99)
If you are dealing with any active pimples, meet your new best friend: Stryke Stick. This stick is formulated with salicylic acid and retinol to treat pimples and mild skin infections.
The stick applicator allows you to target specific areas of the skin, allowing you to get the best results without drying out the rest of your face. Dr. Maguiness says that the antibacterial ingredients in the stick keep the applicator fresh and clean for each and every use.
Everywhere Wash ($16.99)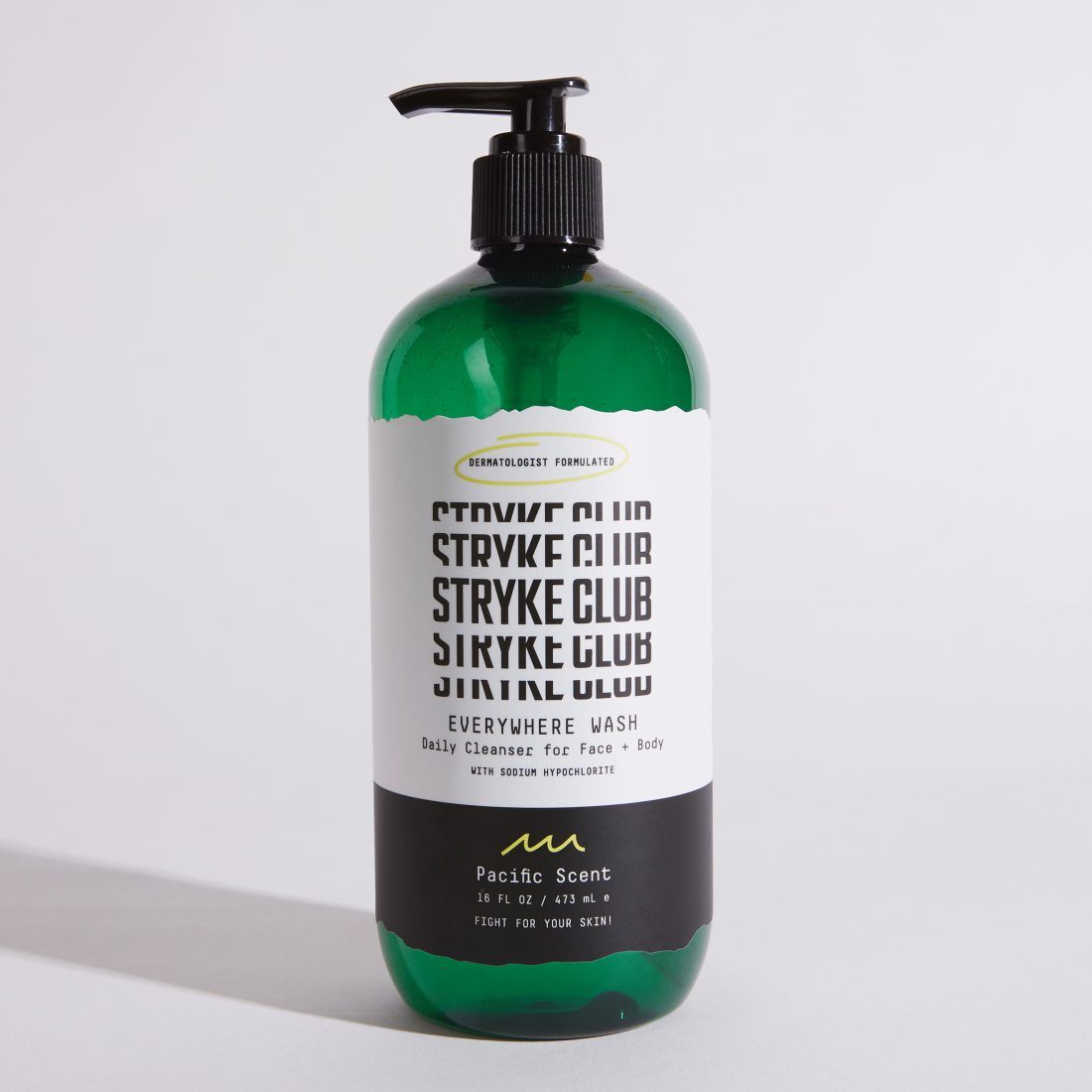 If a full-blown skin care routine is too much for you to handle, the Everywhere Wash is a face and body wash that is designed to clear and nourish skin from head to toe. Sometimes a multi-step routine can be too much for every day, especially for an active teen. That is why Stryke Club developed the Everywhere Wash to make your skincare routine a whole lot easier to manage.
Here's the raw truth: breakouts don't just happen on your face. The wash is formulated with sodium hydrochlorite to gently treat your entire body. This wash makes it easy to clean your face and body at the same time with a single product. The light "pacific scent" has a fresh ocean vibe that leaves you feeling clean and smelling great.
Wipe Out Cleansing Wipes ($9.99)
These wipes are an essential for your gym bag, school locker, or anywhere you may need a quick refresh. The wipes will help treat and clear your skin, while making it look clean and smelling fresh.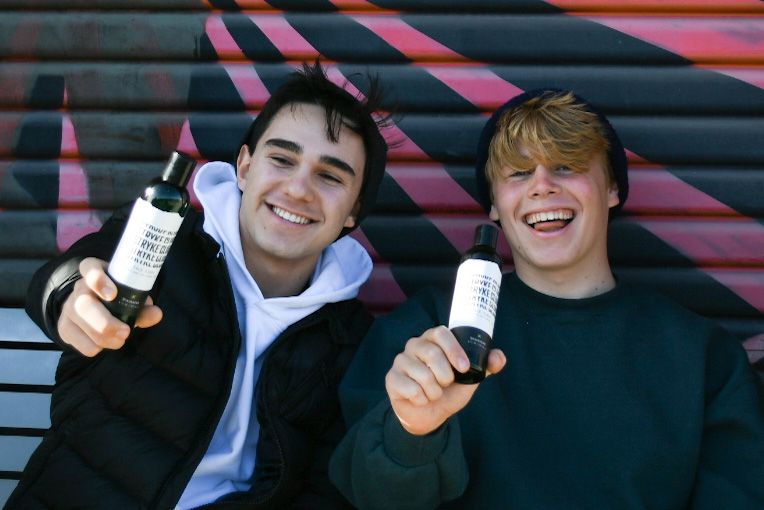 Treating your skin can feel like an impossible task for young teens. Fortunately, brands like Stryke Club make it easy to resolve your skin concerns in a gentle yet effective way. The brand's fuss-free packaging looks cool on your shelf and even in your gym locker. Stryke Club makes self-care for young men easy, fun, and accessible, empowering young men to achieve their skin goals.
📘
Read these stories next...
1) (Skincare) virgin diaries: We're not skincare virgins anymore
2) How this professional cricket player created a sustainable grooming brand that actually works
3) good light partners with Soko Glam in support of The AAPI Community Fund
4) Kyle Dion on his new album "Sassy," gender fluidity, and his extra skincare routine