In Partnership with Peace Out Skincare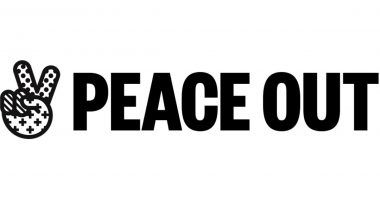 From breaking out to coming out, Peace Out Skincare has a lot to say this month.
Of course, we all know June is Pride month. But did you also know June is Acne Awareness Month, too? This makes June extra special for acne-positive and queer-owned brand, Peace Out Skincare.
SEE ALSO: Peace Out Skincare is building acne confidence with their newest campaign
The brand has had a year full of newness in terms of product and content. They nailed launch after launch including the Retinol Eye Stick and Acne Serum, among others. And they recently unveiled their Acne Champs campaign, where individuals in their community get real about their skin journeys and what makes them feel beautiful. (More on that here.)
When June began, it was obvious that Peace Out Skincare was going out with a bang. Over the years, they've actively aimed to highlight and develop their voice and leadership within the LGBTQIA+ community. But this year just feels extra special, perhaps because they kicked off the month with an incredible coming-out story from their founder, Enrico Frezza.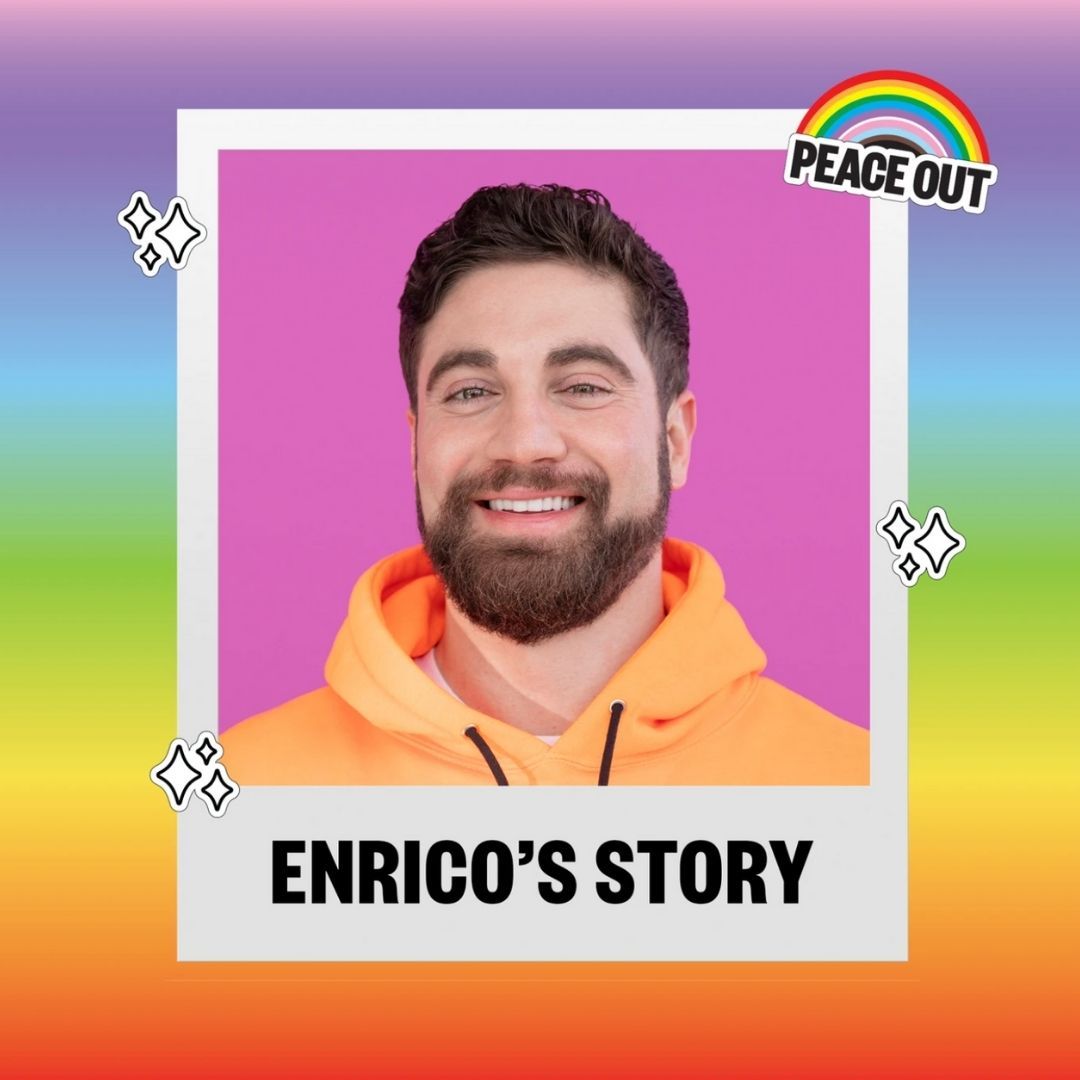 Enrico shares what it was like coming out to his friends and family, why he was inspired to create an acne and LGBTQIA+ inclusive brand, and his advice to others wanting to come out to their loved ones but don't necessarily feel safe in doing so.
"When I was a young gay man, I was constantly bombarded with all this imagery of the 'perfect male'––being told this is what I must look like to be loved or accepted. That caused me so much anxiety. Plus, having severe acne made life at times horrible mentally for me," says Enrico.
A year-round partnership with The Trevor Project
Due to many stressors like discrimination and bullying, LGBTQIA+ youth experience mental health challenges more often than their cis-gendered and straight peers. The Trevor Project places a focus on assisting programs that help support and connect LGBTQIA+ youth.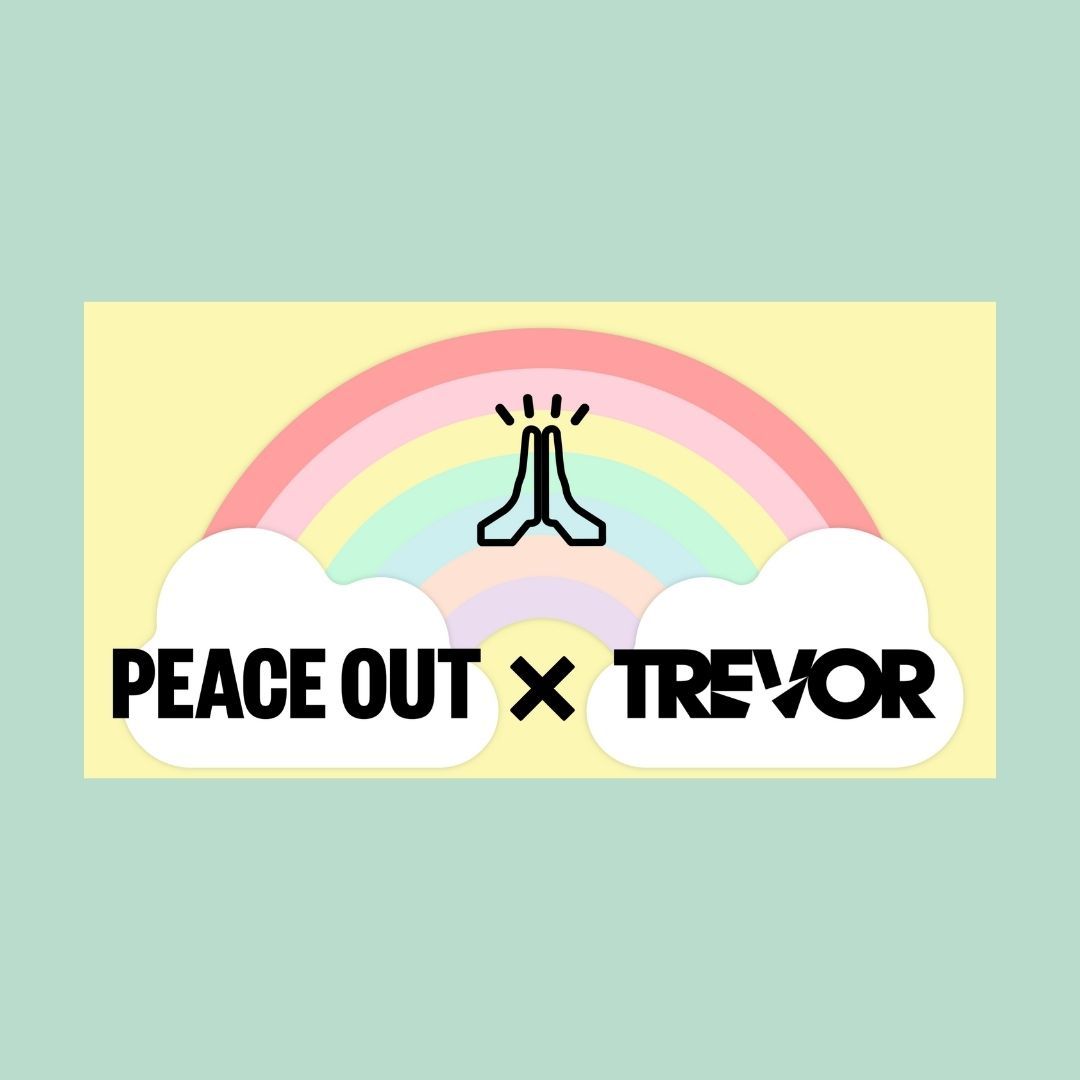 With every purchase of a Peace Out Skincare product, you have the option to donate a portion to The Trevor Project. Plus, the brand also has quarterly Trevor Project sales where they match donations! To learn more about their partnership, click here.
The Peace Out Pride Box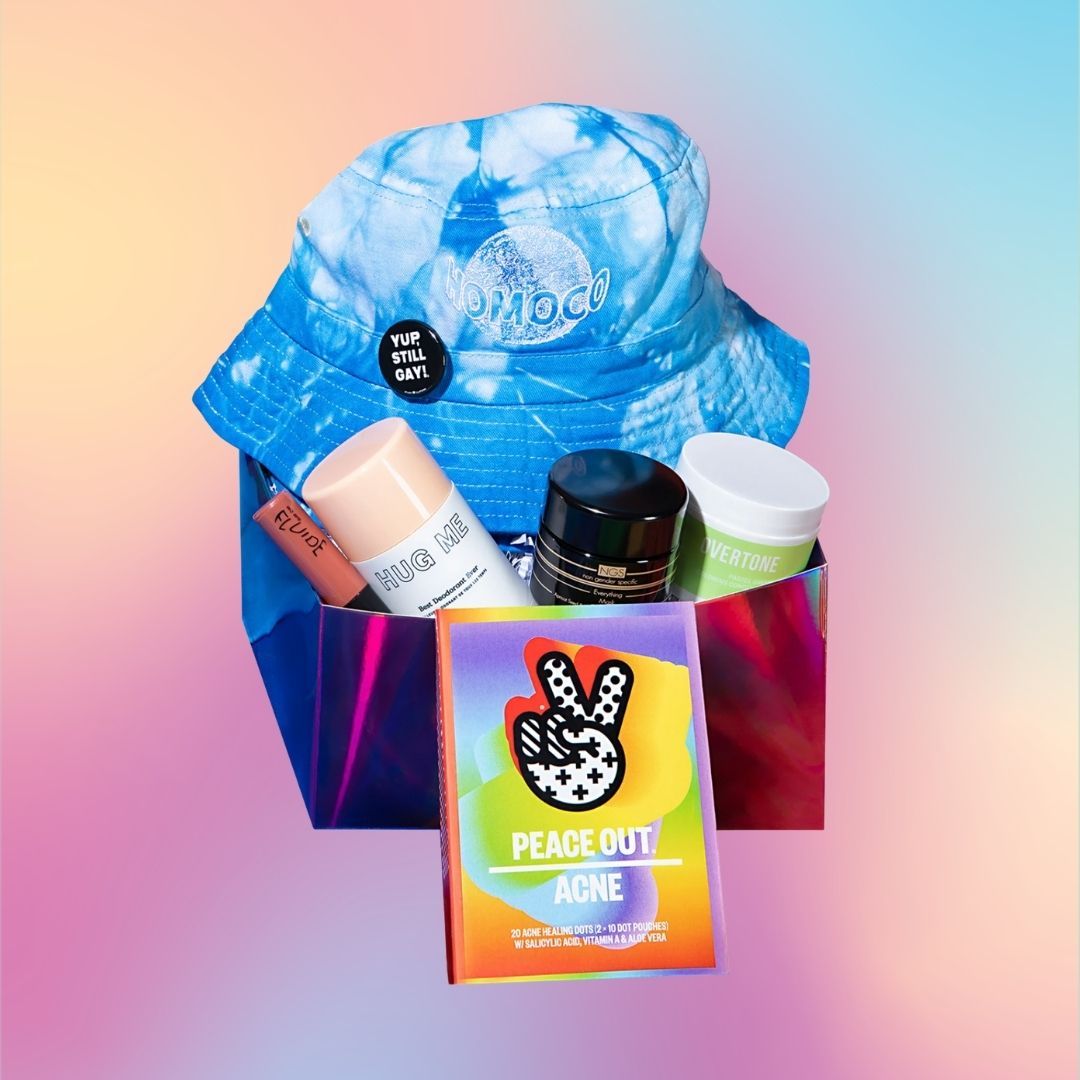 Have you checked out Peace Out's limited-edition Pride Box? This box (which retails for $75) is filled to the brim with their favorite LGBTQIA+ owned brands. With every purchase of the Pride Box, Peace Out is donating 20% to the San Francisco and Oakland LGBTQIA+ Centers, which are non-profit organizations that support youth mental health!
So, what's inside?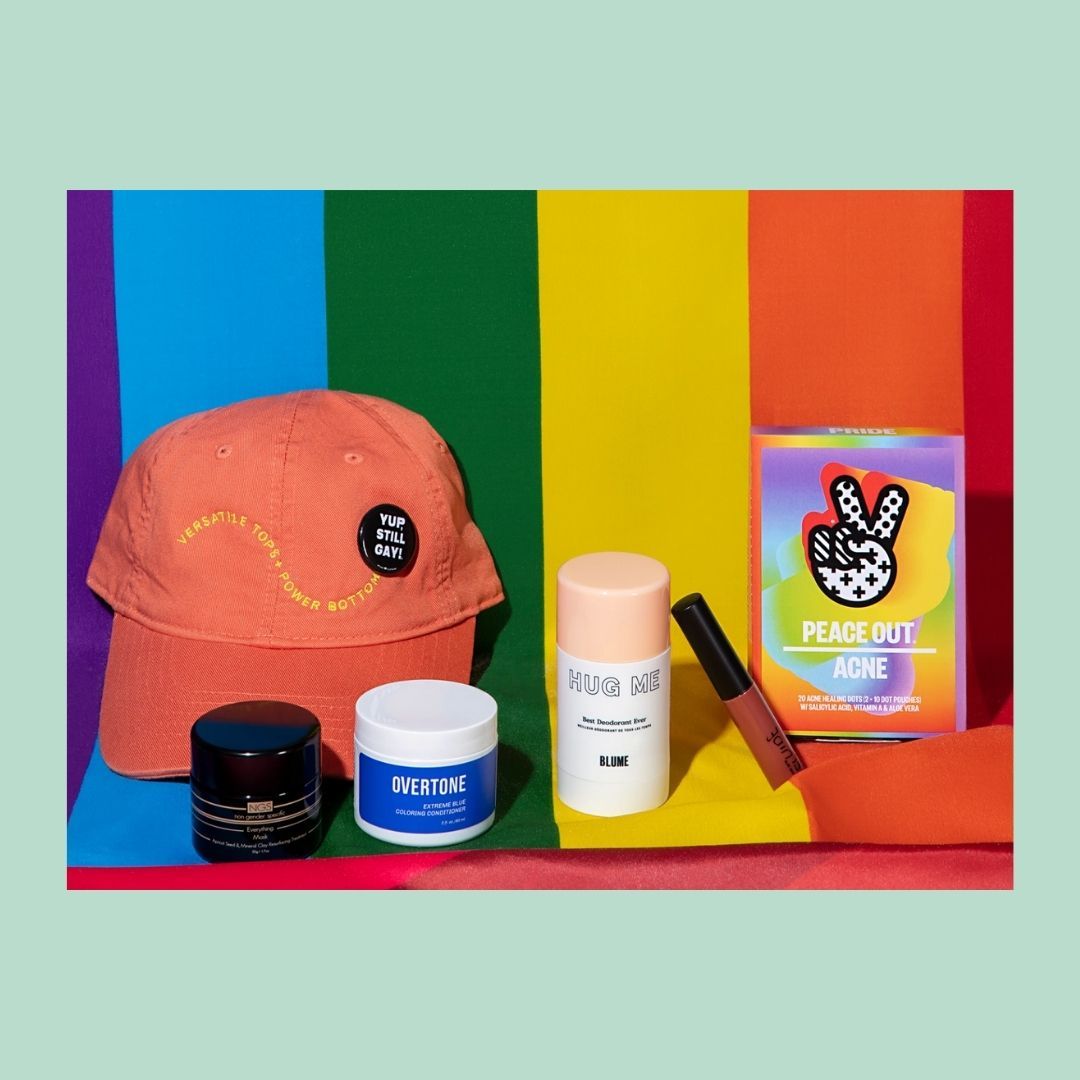 – Hat from Homoco, a queer-founded, eco-conscious swim and accessories brand!
– Lip gloss from Fluide, a mission-driven beauty brand creating vegan, cruelty-free, and paraben-free cosmetics.
– A button from Stuzo Clothing, a woman, queer, and black-founded fashion brand.
– Hair color from Overtone, a female-founded, value-driven haircare brand that delivers damage-free hair color.
– Face mask from Non-Gender Specific (NGS), a genderless and clean skincare brand designed to simplify beauty regimes for all
– Deodorant from Blume, a sister-founded body and period care brand
– Acne Dots from Peace Out, in their limited edition pride packaging of course!
To kickstart your acne journey, listen to powerful coming out stories, and support The Trevor Project and San Francisco LGBTQIA+ Center, head to the Peace Out Skincare website and take a look around. Happy Pride Month ALL!
📘
Read these stories next...
1) The ultimate Pride beauty kit is here – and 100% goes to a good cause
2) A very necessary look at LGBTQ+ history, and how intersectionality has impacted the movement
3) Here's what I wish I knew before coming out as queer
4) 7 Pride beauty launches to shop ASAP and support the LGBTQIA+ community