After years of shaving on a daily basis, you could say I've tried it all when it comes to the best shaving creams.
I am not kidding when I say I could have a cave man's beard in three days. Since I use a razor daily and often, I believe it's important to transform your shaving routine into a daily ritual. This will allow you to approach shaving as a self-care practice over a chore. This will also allow you to be more mindful while shaving, resulting in a cleaner and safer shave that is not rushed by time or anxiety.
SEE ALSO: The latest launch from Gillette is finally speaking to the modern gentleman
Finding the best shaving cream—or even a few—can make for a more pleasant grooming experience. When you enjoy your shave, you're going to get a better shave, meaning you will approach the day with more confidence knowing you don't have a nick or five o'clock shadow.
Shaving cream is the foundation for a good and close shave. Creating a soft barrier between your skin and the razor blade, it reduces friction and irritation, resulting in fewer nicks, cuts, or ingrown hairs. For male-identifying persons, it can be tough to find the right tools that work with your own skin and beard growth, which means it all comes down to testing and trying. Whether you're someone who likes an easy-breezy shave or a luxe grooming experience, we've rounded up the best shaving creams to fit your every mood.
Supply Ultra Lather, $18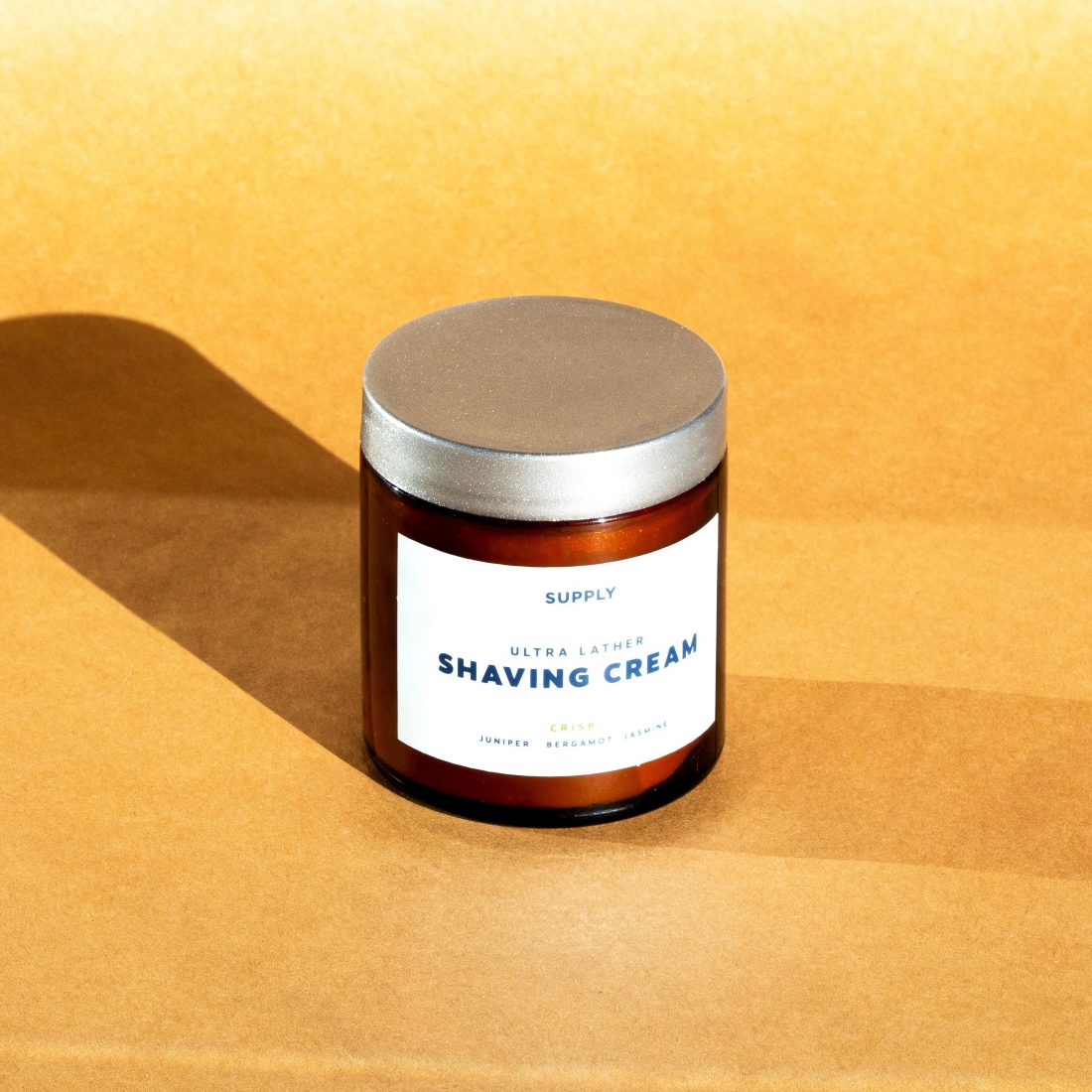 (Photo by Jacob Garland / Very Good Light)
From the creators of the shaving tool first seen on "Shark Tank" called The Single Edge Razor, this ultra lather shaving cream does just what it says. I was recently introduced to shaving cream in a jar, which is not my typical go-to and requires a shaving brush. However, the process of massaging the thick emollient shave cream into my beard before activating the cream with the shaving brush was exciting. If you're familiar with Abercrombie Fierce, this shave cream has a similar all-American scent.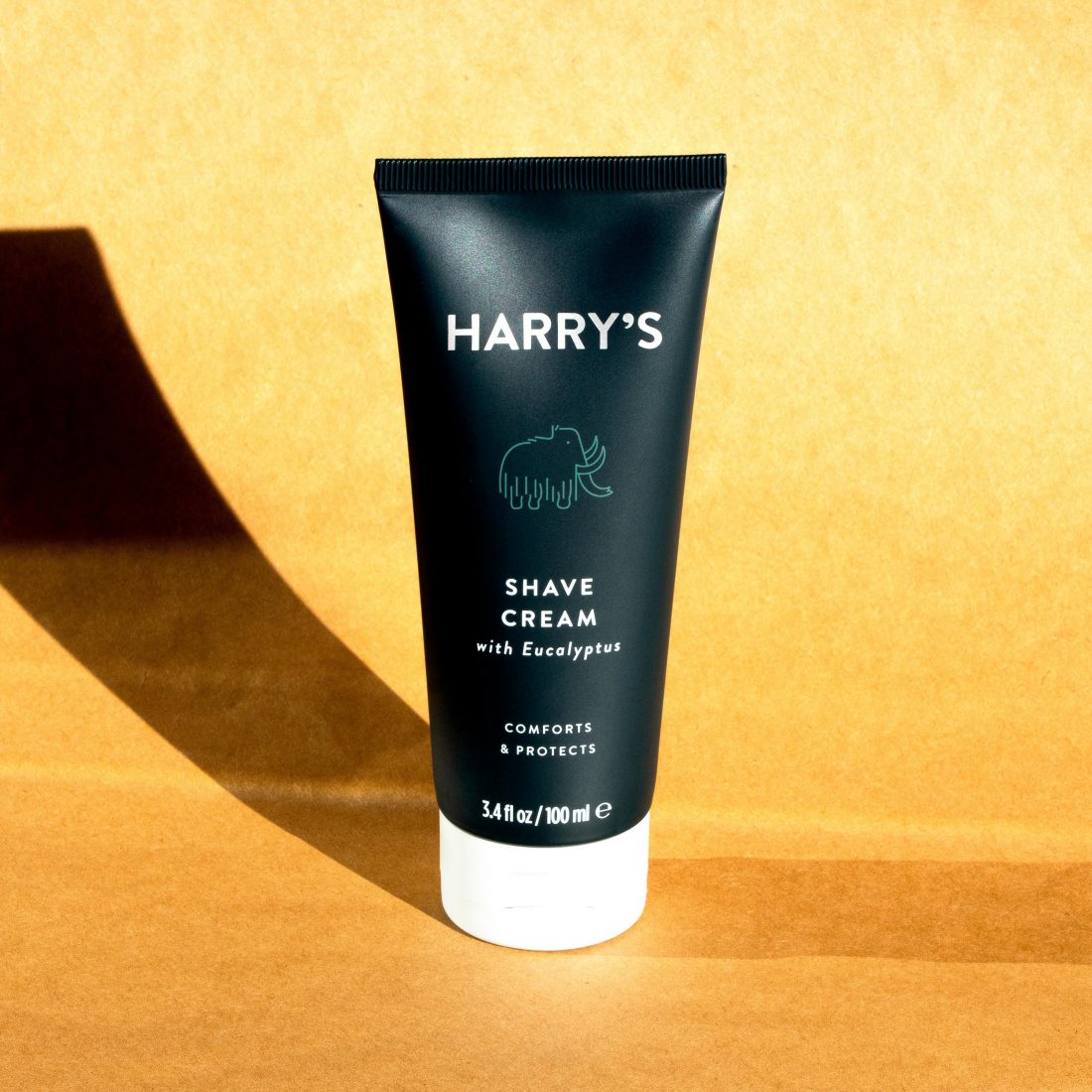 (Photo by Jacob Garland / Very Good Light)
Harry's has been my go-to shave cream staple for some time now. With this shave cream I know I will always get a reliable and clean shave. The squeeze tube makes it easy to lather on the go or in the shower, making it a perfect staple for daily use or for travel. It's formulated with aloe to instantly soothe skin while shaving, peppermint oil to invigorate the hair, and eucalyptus to create a sensational shaving experience.
Acqua Di Parma Barbiere Soft Shaving Cream, $85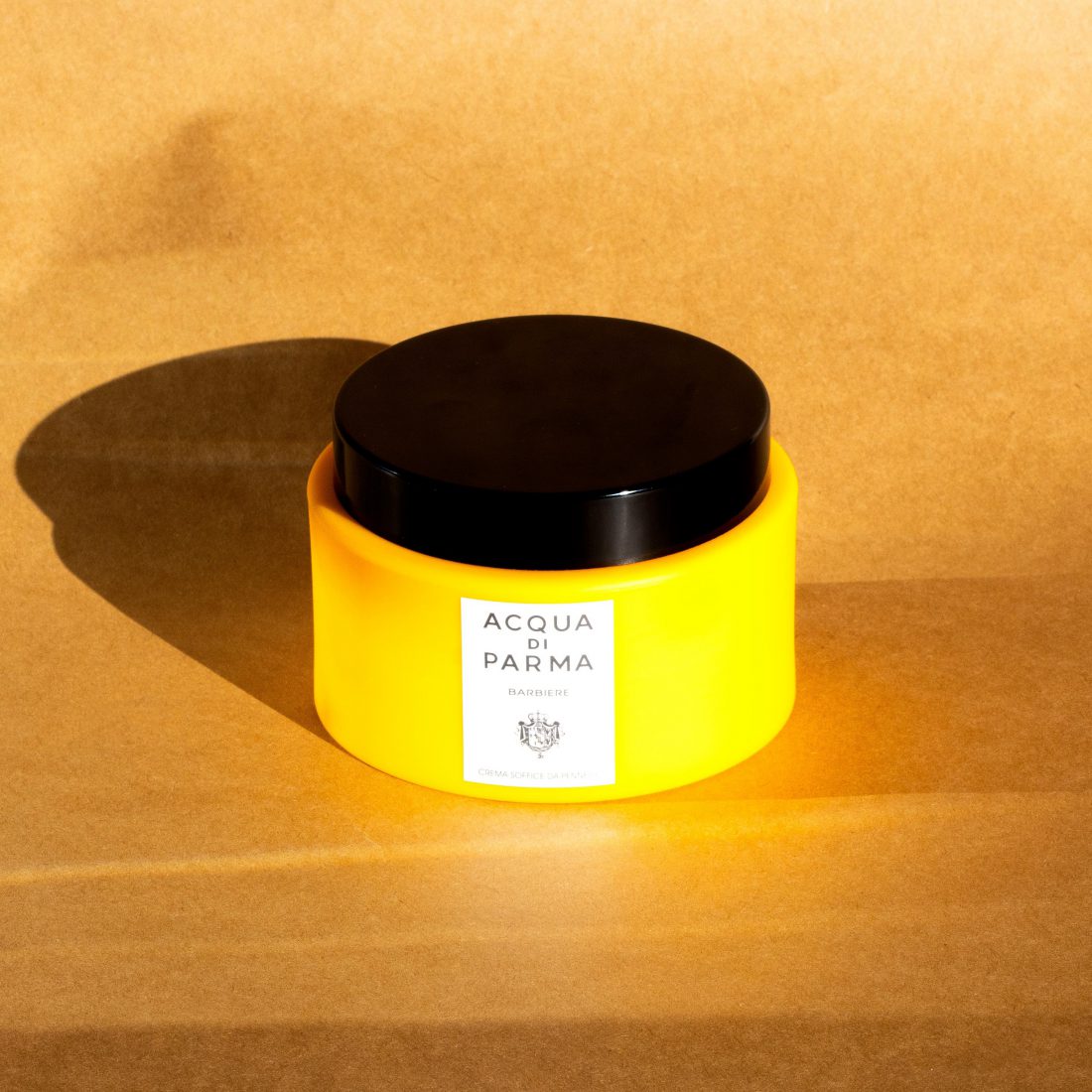 (Photo by Jacob Garland / Very Good Light)
When it comes to luxury grooming, Acqua Di Parma does it right. The soft cream is great for those days when you want to feel a little more put together. The jar itself is gorgeous but the product inside is just as incredible. With coconut oil and hyaluronic acid, this shave cream is hydrating and moisturizing making it a perfect option for dry and flaky skin.
Fur Shave Cream, $28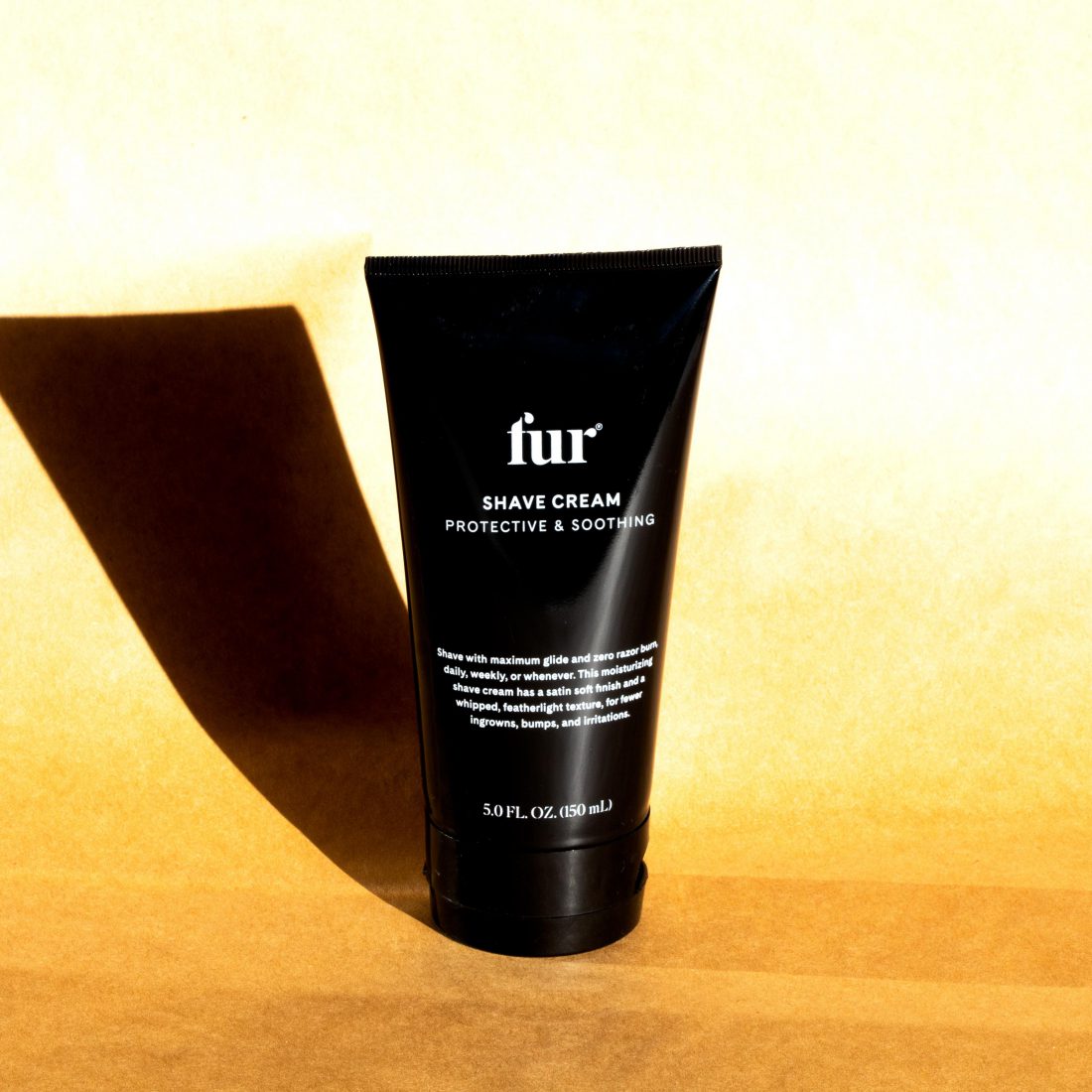 (Photo by Jacob Garland / Very Good Light)
The Fur Shave Cream is perfect for the whole body. This formula has a lotion-like consistency that can be easily applied from head-to-toe but will grip the skin ensuring a smooth glide of the razor with every stroke. With a lemon citrus scent, this shave cream is great for early mornings when you need a little zing.
Ursa Major Stellar Shave Cream, $24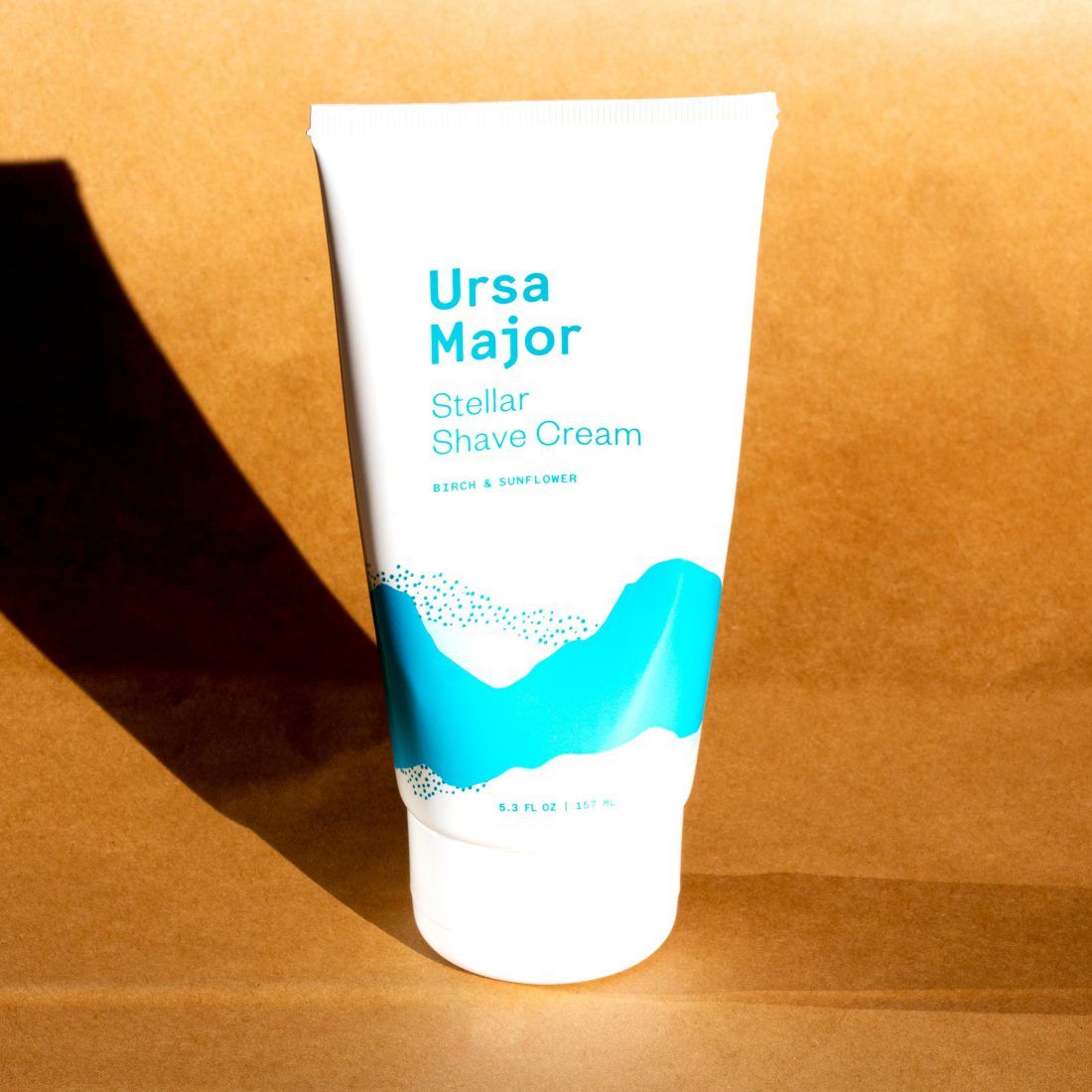 (Photo by Jacob Garland / Very Good Light)
The Ursa Major Stella Shave Cream is one of my greatest finds of the year. This cream is thick and nourishing and hugs the skin providing little to no friction with the razor. Since aloe is the first ingredient, this product is incredibly soothing, making it the best option for sensitive and acne-prone skin types.
Triumph & Disaster Old Fashioned Shave Cream, $20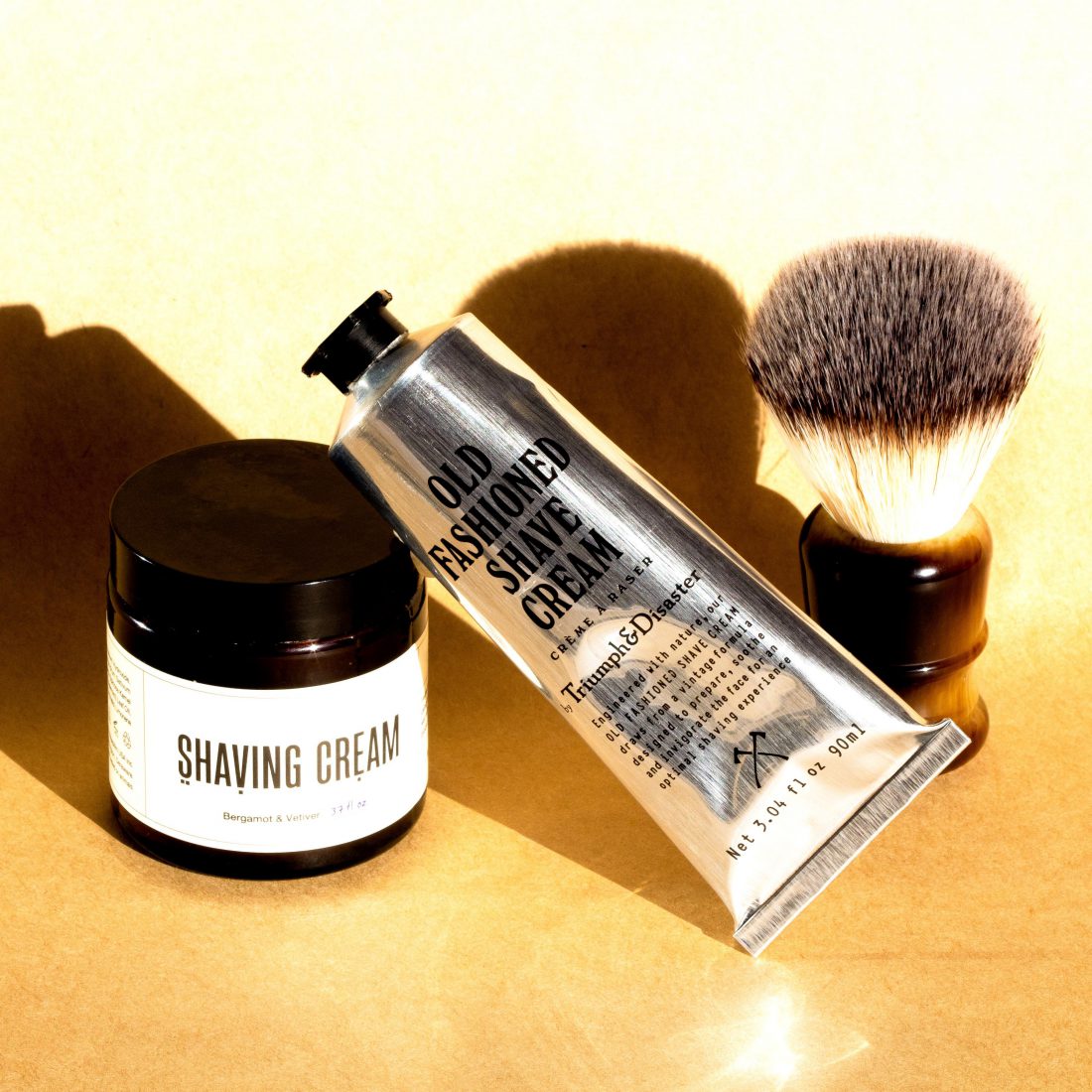 (Photo by Jacob Garland / Very Good Light)
The Old Fashioned Shave Cream by Triumph & Disaster is for the days when I want to feel extra cool and a little edgy. This shaving cream requires a brush, which allows for the product to get under each hair follicle, providing a clean and close shave. This cream has a peppermint citrus scent which I found both invigorating and relaxing.
Acqua Di Parma Barbiere Shaving Oil, $52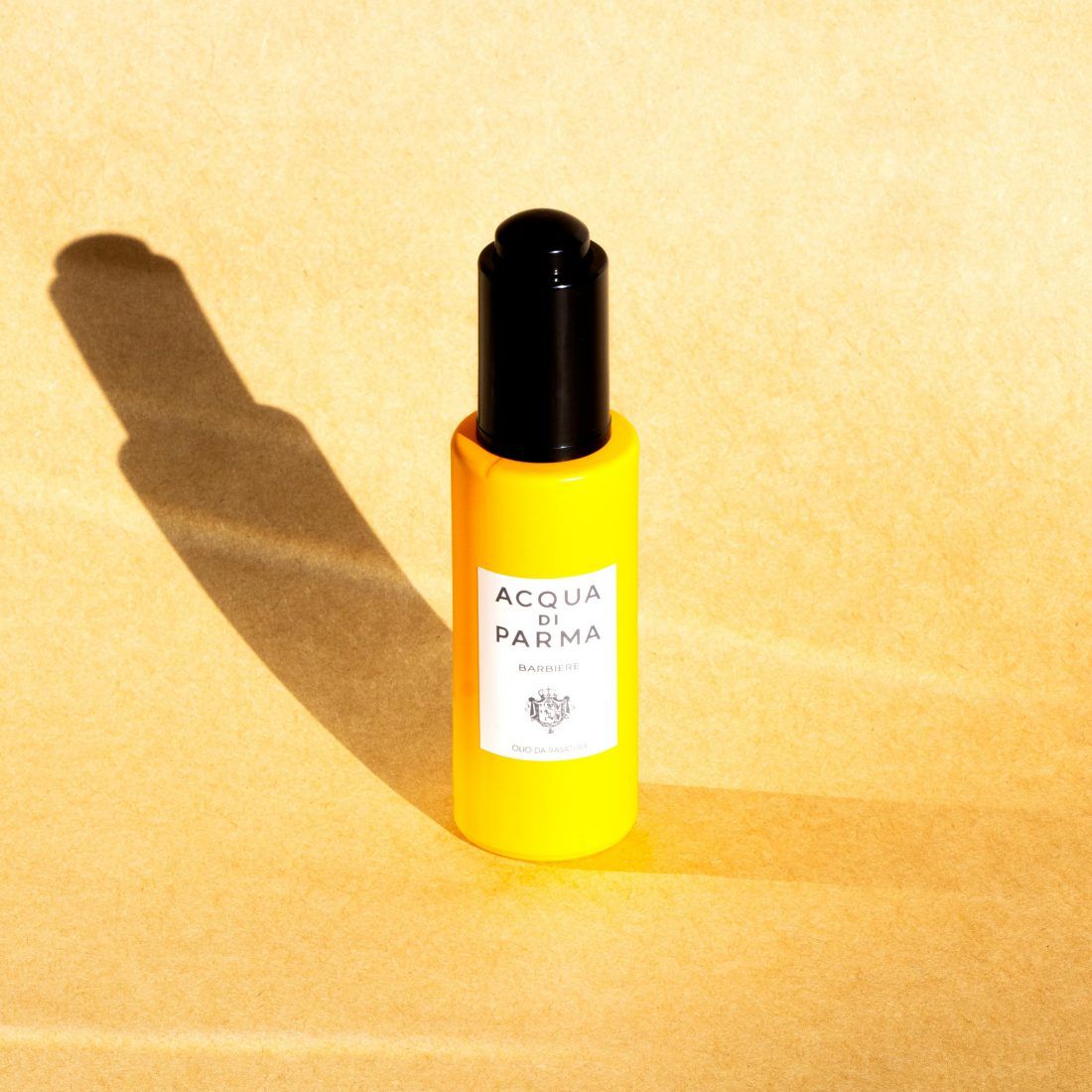 (Photo by Jacob Garland / Very Good Light)
Last but not least, the Acqua Di Parma Barbiere Shaving Oil. This product has been on my radar for some time now due to its unique formulation and decadent design. This shaving oil applies similarly to a serum with a dropper and thin oil consistency. I found this option to be best on the days when my beard is very short but I just want to clean it up a bit and don't need a thick cream. Perfect for dry skin, you might not even need a moisturizer after this shave.
READ MORE LIKE THIS