Although the global beauty industry has experienced unprecedented levels of growth in the last few years, it's still a hurdle to convince the average Frenchman to use skincare daily.
As it becomes more widely accepted for men to use skincare and makeup in places like South Korea, America, and the U.K., some French men still hold fast to the idea that having a beauty ritual remains innately feminine in nature.
SEE ALSO: When you're Black in France, you're neither Black enough nor French enough
Marc Briant-Terlet and his co-founder Kim Mazzili were dead set on changing this mentality when they launched Horace, a grooming, skincare, and haircare brand in 2016. In order to create Horace, he gathered various men's testimonies who never bought skincare products but admitted to stealing their sister's products or pretending to buy skincare for their girlfriend or wife, for fear that the shopkeepers would judge them for needing beauty products. The brand initially launched online, but recently Horace opened their first boutique in the trendy Marais Parisian neighborhood in July 2020.
I met up with Marc on a sunny crisp Saturday morning at a boulangerie in Paris, France, for breakfast and devoured not only my pastry, but also every word of the fascinating stories he shared. We talked about where his love for beauty came from, skincare virgins, and the history of men's makeup. Read on to find out how Horace is redefining masculinity and men's makeup in the fashion capital of the world.
French male beauty standards
Marc grew up mostly with his mom, who had a great beauty routine. He always thought it was normal for men to take care of their skin and hair, and never saw this as 'abnormal' in the way society made it out to be. His co-founder, Kim, was on Accutane as a teenager, which led to dehydrated skin that he actively tended to.
"I noticed that men only start taking care of their skin when they have skin problems like acne or when they get into their 30s and realize that due to certain negligences and poor habits in their 20s, wrinkles and dullness set in and they want to remedy it with creams," says Marc, recounting the needs of some of the customers he managed to convert into loyal shoppers.
He goes on: "Most men I knew had never used a hair conditioner before and only discovered its benefits when they bought it at Horace for the first time and discovered the joys of soft hair!" he says chuckling.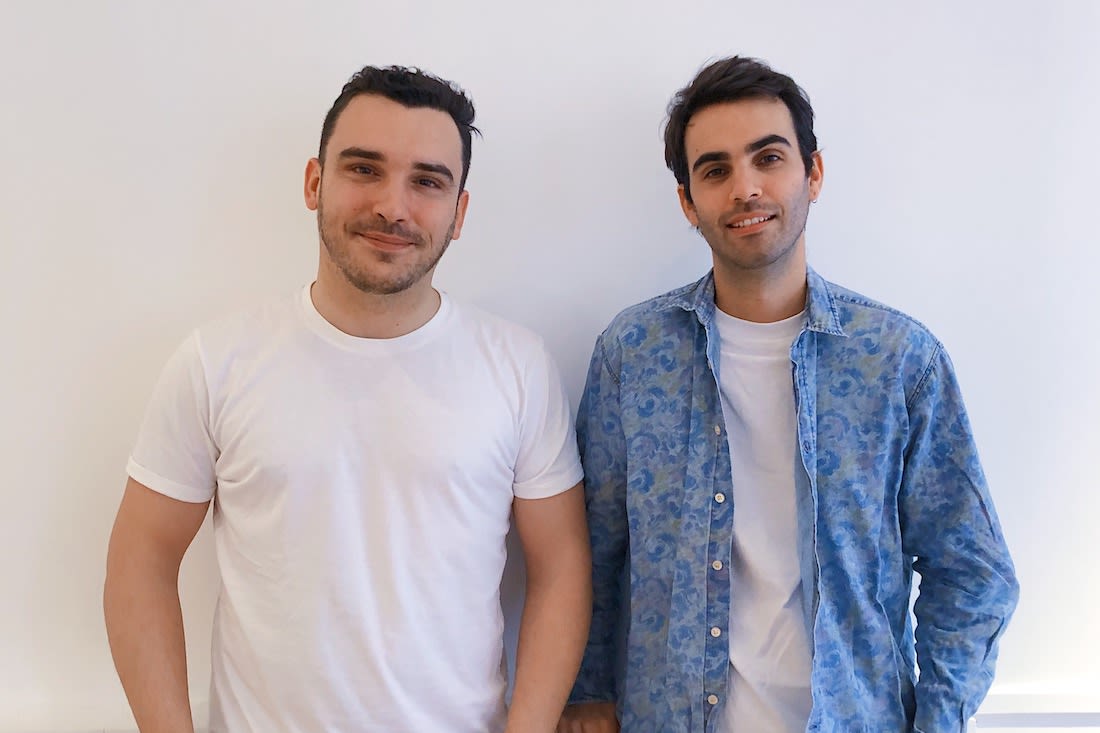 Gaps in representation
Marc's upbringing in a diverse Parisian suburb made him realize that he never saw men like his BIPOC friends represented in beauty campaigns. His co-founder Kim played rugby growing up, and men in sports like rugby were also not represented in beauty. Traditionally, it was always the same male adonis à la David Beckham who was featured as the male ideal.
While female and LGBTQ representation in beauty has fundamentally changed in the last year with Fenty Beauty and niche Gen Z brands taking the spotlight, not much has really changed for traditional brands that cater to the cis, straight male demographic.
This is where Horace comes in to fill in the gaps. The brand prides itself on representing all types of French men. They want men to take pride in caring for their skin and understand that there is nothing gendered about it. 'Skincare virgins,' as we like to call them at Very Good Light, are very much welcomed at Horace.
My own boyfriend, Pierre, for example, is a bonafide skincare virgin. When I first saw Pierre wash his face with water and dry it off with the same towel he used to shower, I gasped in horror and vowed in my head to persuade him of the benefits of a real skincare routine. "If men have time to wash and moisturize their bodies, why wouldn't they do the same thing with their face!" exclaims Marc after I tell him about my boyfriend. "There should be nothing taboo about this and it shouldn't be deemed too 'feminine' to spend more time in the bathroom," he adds.
This face kit is the easiest way for skincare virgins to dive into the world of skincare. It includes an activated charcoal cleanser to remove impurities, a mattifying moisturizer with organic shea butter and prickly pear oil to prevent dehydration, and a face scrub that contains murumuru seeds and butter to exfoliate the skin.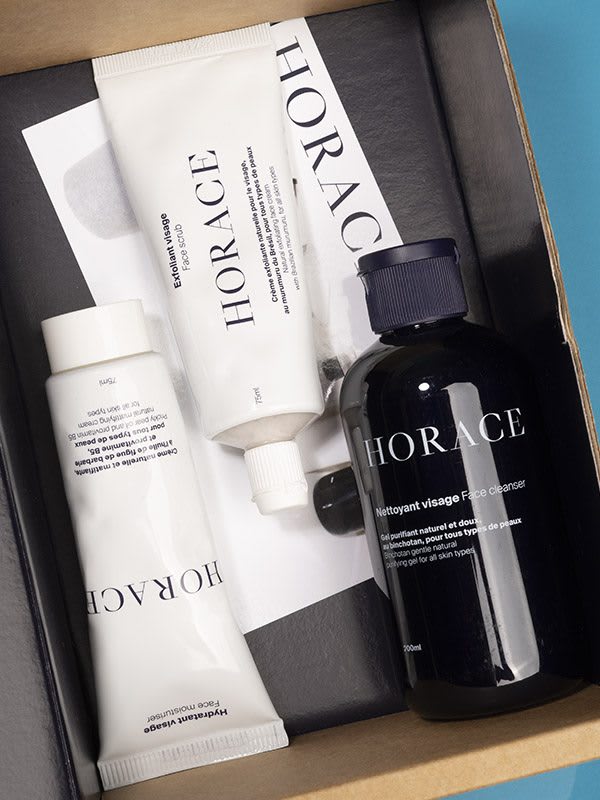 The French man's makeup routine
"In France, mainstream beauty culture is about keeping a low maintenance routine for a couple of decades and skincare is the basis of this routine," says Marc. "It's about having matte skin with very small pores. Makeup for women is mostly red lips and blush." Marc's grandmother was extremely Parisian on her take with makeup, as she only wore a Chanel red lip.
Generally, most people in France want to look like they never put effort into looking good and there's a certain collective incentive to conform and fit in, which doesn't encourage outrageous beauty looks and disclosures on beauty routines. Men don't typically wear makeup – or at least they won't publicly admit to it.
"Secretly, there are a lot of Parisian guys including straight men who wear Guerlain's terracotta to make themselves look more alive and vibrant," says Marc.
He also realized that a lot of straight men confided that they didn't like their undereye circles and bags, so he decided to test the makeup waters with Horace's first under-eye serum that doubles as a concealer. It includes caffeine and horse chestnut extract to reduce the appearance of dark circles, hyaluronic acid to smooth, and aloe vera to soothe and hydrate skin, with light inducing minerals. This "no-makeup makeup concealer" appeals to a French straight male crowd that still feels reluctant to wear makeup.
French beauty – now and then
We can't discuss the future of male makeup without discussing its past. "Egyptians pharaohs wore kohl eyeliner, French kings in the 17th century wore a lot of powder… Male makeup was the norm in many societies at some point, so why is it so taboo in France now?"
"France is maybe a bit too conservative, but we need to change this attitude so that people can express themselves more rather than wanting to appear 'normal,'" Marc continues. "But being a trailblazer is not really a French character trait that is highly valued. It's more of an American or British trait to be pioneering or adventurous."
"Since the '60s, mainstream French teen culture is about cultivating a nonchalant 'je ne sais quoi," says Marc. "French beauty routines are about pretending that there is no routine. Thankfully, the Internet has broken down barriers between subcultures giving each and everyone access to different visions of what she or he could be. Queer culture and K-pop are showing very different ways for men and women to wear makeup, so this is slowly trickling down and changing in France."
He finishes by talking about how Horace fits into this narrative. "At Horace, makeup is part of the beauty palette and it can become normal again for cis straight men to wear makeup. We are always working on new products to help every man feel good in his skin."