In this new series with writer, James Barrett, we get an honest look at beauty from a fresh perspective. Called (skincare) Virgin Diaries, James takes us through his own skincare journey – the highs, the lows – and everything in between. ⚡️ To read the first article in this installment where James talks about what led him on this journey, and how he plans to develop a skincare routine for the first time, click here.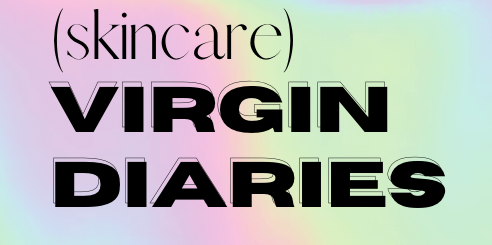 Last month I stated never have I ever used a cleanser, but this month that's changed.
As a 29-year-old skincare virgin, I used a cleanser—a bunch of them—as the first step in developing a skincare routine for the first time in my life, and I have thoughts.
SEE ALSO: Why is CeraVe blowing up on TikTok right now?
For the skincare virgins in the back, this is a safe space. There are no stupid questions…no one's embarrassed here. I'm not the conceited, expert skincare influencer who thinks they're above everyone else, talking about mixes of chemicals down to the percentages like it's common knowledge we all should have learned in middle school. I'm just a guy who's never thought twice about having a skincare routine because honestly, I didn't think I needed one. I've been intimidated by the industry feeling like it's too late to start, but even this far into this journey, I've learned it's never too late to start taking care of your skin.
For the first step in creating a skincare routine, I'm starting with a cleanser. Cleansing your face is the logical place to start before applying any other products. Cleansers are used to remove make-up, dead skin cells, oil, dirt, and other types of pollutants from your skin. It helps unclog pores which prevents acne. The cleanser is all about stripping back vs. dressing up. We don't need a product that contains fragrance, parabens (potentially toxic preservatives), or harsh soap. Those ingredients can harm or irritate your skin and IMO are not necessary.
Since I've never cleansed my face before (besides water and a washcloth), I wanted to try as many different types ranging from cream, lotion, foam, and even balm. While I did a lot of research and weeks of testing, ultimately everyone's skin is different, and you have to find what's best for you. I would describe my skin as normal to oily. It doesn't get irritated easily, but I definitely am used to an oily shine (I blame my Greek roots). Your skin type may not be the same as mine. Don't just buy a product because of the price or the cool packaging, but do your research to see what you're actually applying to your face.
I tried six very different cleansers and found out that all cleansers are not created equal. Below, my raw, unfiltered reviews of six cleansers, from the perspective of someone who never used cleanser before.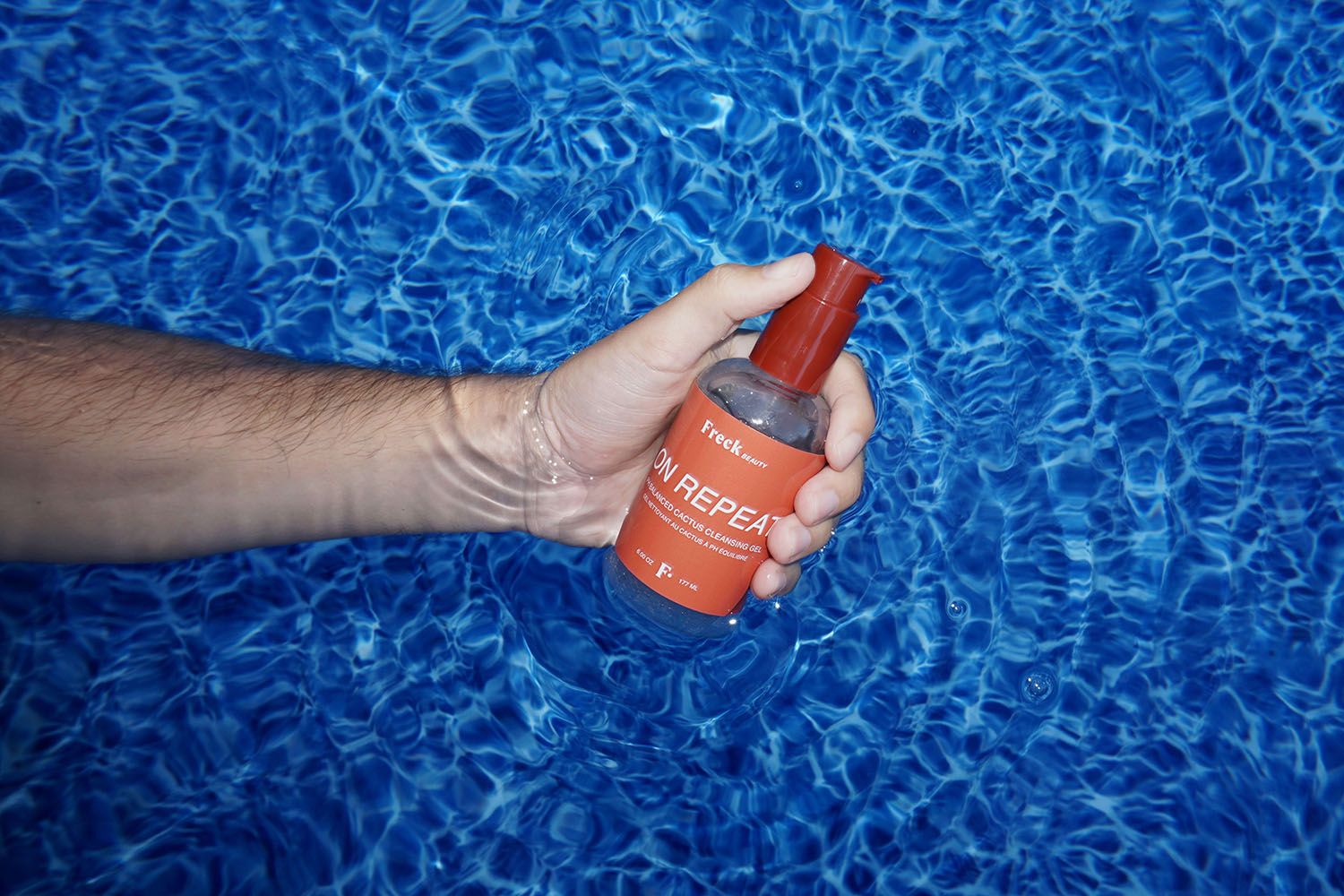 Hot Take: I feel like I'm putting aloe on my face after a day at the beach and I love it.
For a beginner like me, I really loved this one. This pH-balanced gel has a similar look and texture of aloe and didn't make my face feel oily or blotchy after applying. I wasn't crazy about the smell at first but after a couple of weeks, I really grew to like it. Like the name, I literally had it 'on repeat'. The brand is also something I could get behind: 20% of their ON REPEAT profits will be donated to BLM funds forever and not just while it's trending.
Price: $32 Size: 6 fl oz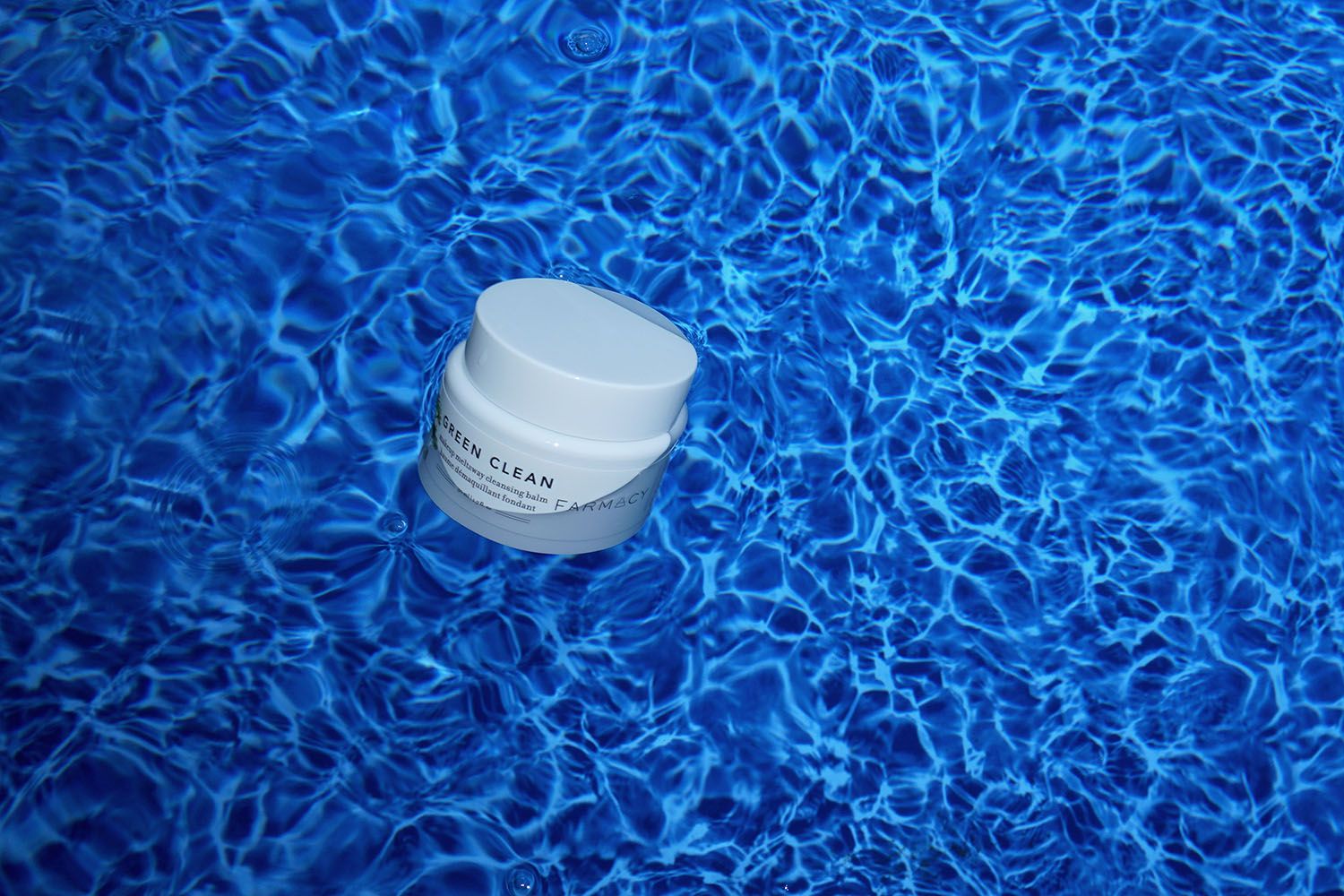 Hot Take: The balm smells like a sorbet and instantly melts on my fingertips.
This balm smells and even looks like sorbet. I was tempted to eat a bit but definitely did not follow through for obvious reasons. It comes with its own scoop and is a really nice product to apply. It took a few tries to figure out how much I actually needed to put on my face because once the balm touched my fingertips it instantly became clear and silky.
Price: $22 Size: 1.7 fl oz
Aesop's Gentile Facial Cleansing Milk & Purifying Facial Cream Cleanser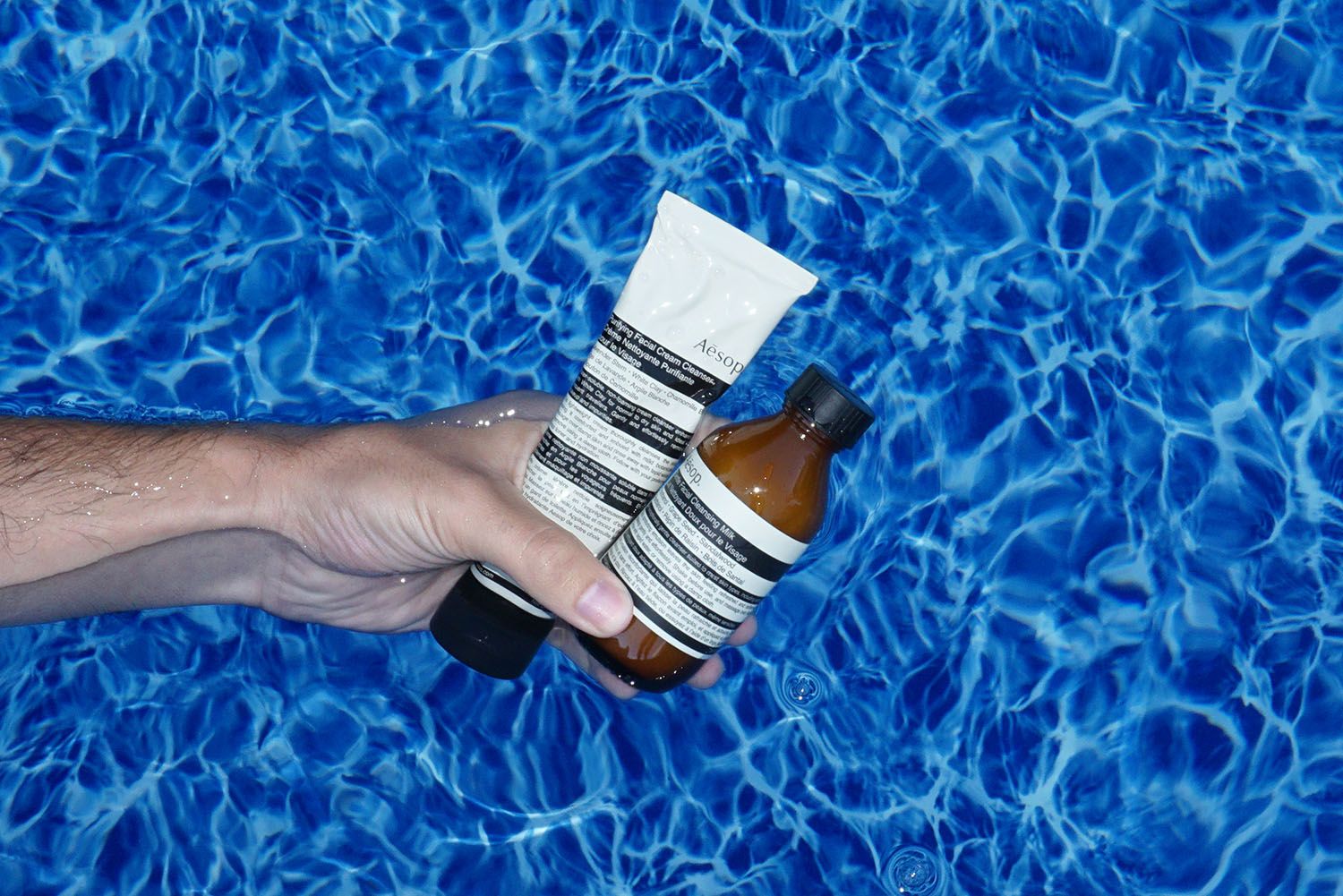 Hot Take: The cleansing milk makes me feel bougie AF and I can't stop touching my face.
A leader in the skincare industry, I wanted to try two types of Aesop's cleansers to see if it's really worth the hype (and money, as the brand leans more premium). Personally, I prefer the Gentile Facial Cleansing Milk over the Purifying Facial Cream for a few reasons. Made with ingredients like grape seed and sandalwood, the scent smells better than my current cologne. It's easy to apply and doesn't make my face feel sticky after. Always make sure you don't use too much at once. less is more when it comes to applying, especially with a more premium product like Aesop.
After the first couple uses, I couldn't stop touching my face. It felt pure. Here I was standing in my bathroom alone, smiling at myself stupidly in the mirror because my face felt soft as a baby's bum. Even though this one is more expensive than others, it's definitely worth the hype. If there's a time to splurge, it's here. My face felt really good and I'd definitely continue to use this one.
Price: $35 Size: 3.4 fl oz
Price: $39 Size: 3.4 fl oz

The Ordinary Squalane Cleanser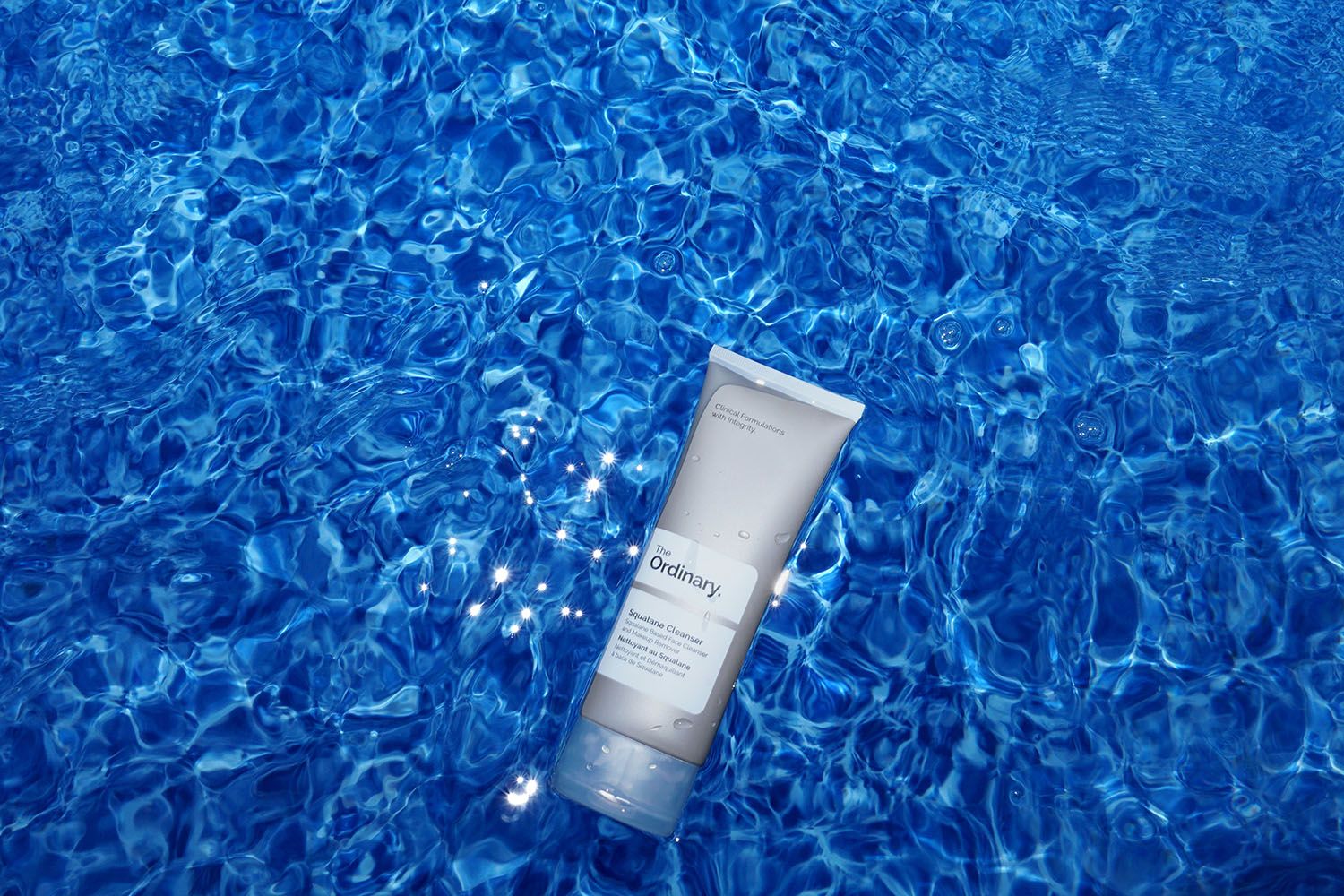 Hot Take: I was hesitant at first with the low price, but I'm high key obsessed and will be using it again.
The Ordinary is known for its low prices, but don't mistake that for low quality. The minimalist packaging is inviting and true to the minimal ingredient product it holds. My skin felt cleaner and for the rest of the day, I was looking forward to applying it again at night.
Price: $19.99 Size: 5.07 fl oz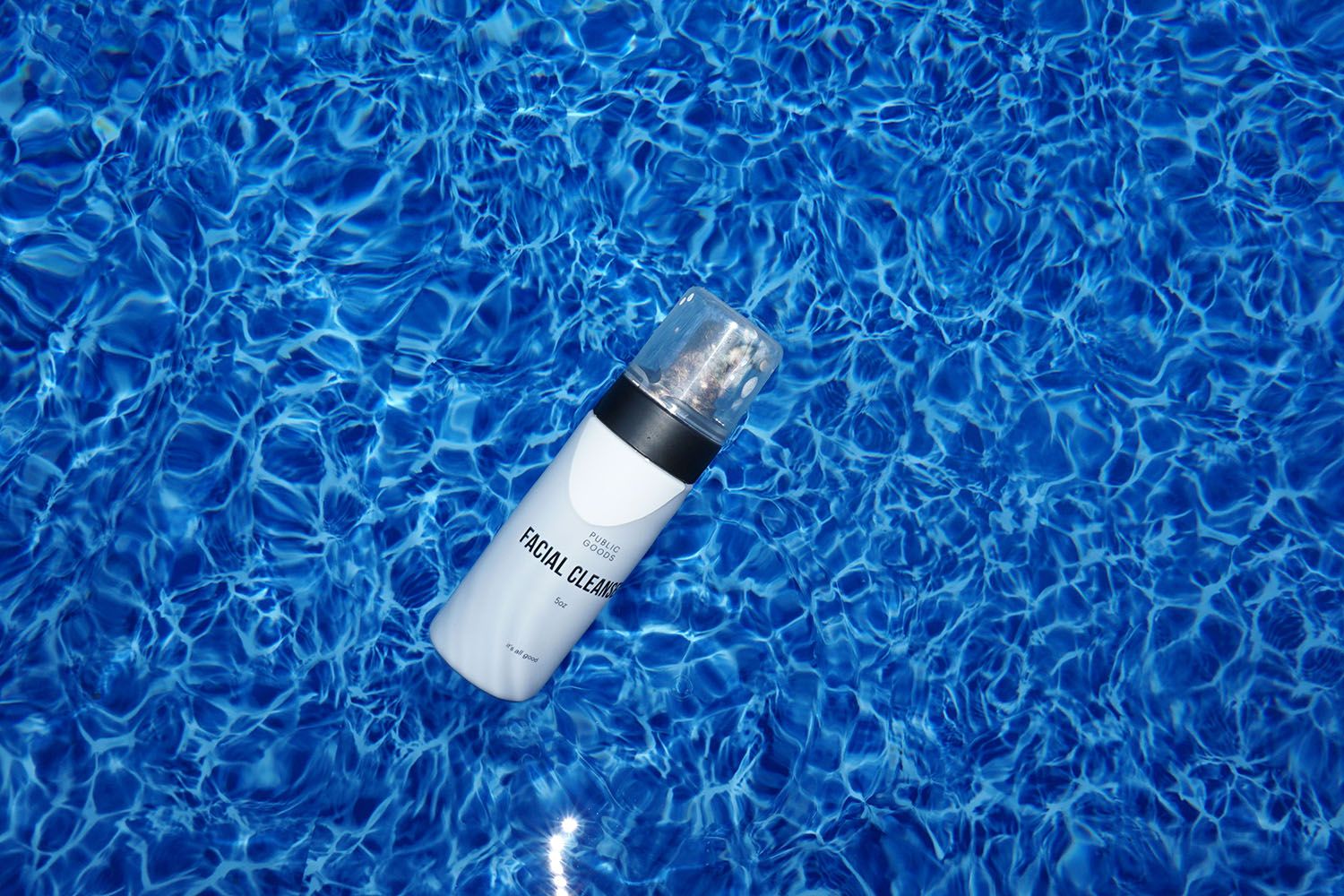 Hot Take: The foaming texture is really light and quick to apply.
If you're looking for something simple to use, this is it. The foaming texture is ideal because it doesn't feel heavy and doesn't leave my skin dry. Nothing in this will harm your skin, as it's paraben-free, vegan-friendly, sulfate-free, gluten-free, cruelty-free, and natural fragrance. It's a better option than a generic cleanser like Cetaphil.
Price: $5.25 Size: 5 fl oz
Self-care is real, because my skin is glowing and I've found myself happy for no apparent reason throughout the month, feeling like a kid in a candy store. I didn't expect to see such a difference only one stop into this skincare journey.
My advice? Don't be like me and wait until you're 29 to start using a cleanser. Whatever the reason for the delay, I'm course-correcting it now. My face already feels so much cleaner and more fresh after just a couple of weeks.
As quarantine and social distancing have allowed many of us to get outside more than ever, next month we're going to talk about protecting yourself with SPF!
Photography by Eliana Petrides @maisonhliana