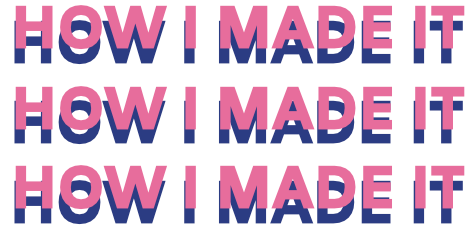 Welcome to our series, How I Made It, where we talk to beauty brand founders about their come ups, their origin stories, and how they finally, well, made it. The recurring series talks to beauty founders from all walks of life to uncover what inspires them, what pushes them, and the secret to their success.
As a founder of both Soko Glam and Then I Met You, Charlotte Cho has poured her heart into creating what skincare has ultimately made her always feel: a sense of community.
Charlotte Cho is the mastermind behind your favorite K-beauty e-commerce site and no doubt the best skincare-focused Instagram accounts. Where do you go to buy all your fave K-beauty products in ONE place? Soko Glam, of course! And for your Monday morning skincare memes and to gain a little more insight about the beauty industry's most talked-about ingredient, you head to their content site, The Klog!
SEE ALSO: Soko Glam's first-ever skincare Good (Skin) Days comes just in time for summer
When Charlotte first moved to Korea to work for Samsung, she quickly fell in love with everything Korean, but specifically, Korean skincare. She dove headfirst into all things K-beauty and gained lots of friends along the way who would always offer up their savvy tips. She often talks of how she used to get teased about her skincare habits until a friend took Charlotte under her wing and taught her how to build a routine and the overall importance of skincare. This eventually led her down the path of becoming a beauty entrepreneur herself.
All of this pushed Charlotte and her husband, Dave, to start Soko Glam in 2012. Since then, she has earned an esthetician license, written a book, started a successful content site, launched her own skincare line called Then I Met You, and so much more. You can say she's built an EMPIRE when it comes to K-beauty. But overall, Charlotte has created community and shed light on what beauty can mean to people and the feelings that it can evoke.
"For me, empowering people with the knowledge they need to have confidence in their skin will always be the most rewarding part about starting Soko Glam," says Charlotte.
So how exactly did Charlotte take her love and learnings of K-beauty and transform it into Soko Glam and Then I Met You? Read on to hear about how her journey within e-commerce eventually led to launching her own brand, what has surprised her as an entrepreneur, and how she inspires people to build 'jeong' in their daily lives.
What made you want to get into the skincare and beauty business?
I moved to Korea to work in PR for Samsung and absolutely fell in love with Korea – not only with the country itself but also K-beauty and skincare. I learned so much from my savvy Korean friends. They taught me all the tips and techniques that are still with me today. My new skincare routine had not only transformed my skin but my life because I started to have a new sense of confidence in myself.
In 2012, my husband Dave and I decided to launch Soko Glam as a way to curate my favorite K-beauty products and educate our community with our content site, The Klog, where I share my skincare knowledge. After curating the best K-beauty skincare products for Soko Glam, I launched Then I Met You, a premium skincare collection in October 2018, as a nod to my own life-changing moment when I discovered the benefits of deepening my skincare routine through the double cleanse.
With Then I Met You, not only did I want to encourage people to go deeper with their skincare but to inspire people to build jeong — a deep emotional connection to people, places, and things that really matter most. We encourage our Then I Met You community to use skincare to care for oneself, but more importantly to care for each other.
What were some of the first steps you needed to take, and possibly some challenges you had to overcome?
When I co-founded Soko Glam in 2012 with Dave, we were told that Korean beauty was too niche, too foreign, and not aligned with American beauty trends. We were told that it wouldn't take off in the US. Ironically, that gave me the gumption to zig when others zag.
The whole thing was a lot of trial and error! We didn't have an e-commerce, marketing, or business background. Everything from photographing the photos to setting up a business entity was self-taught, either by digging for resources online or asking a friend over coffee for advice and help. I used my PR background to help gain awareness of K-beauty and Soko Glam, so it was helpful to utilize that skill set. Meanwhile, Dave handled a lot of the tax, financial aspects, along with the growth of the business. Luckily, there were enough online resources to help us get set up at the time!
In the early days, Dave and I pulled many all-nighters to pack and ship our curated products out to our community. It was truly (and still is) a labor of love.
How did Soko Glam inspire and encourage you to launch Then I Met You?
After eight years of speaking to customers of Soko Glam, intimately testing thousands of products and innovations, and seeing success in a few product collaborations with a few of my favorite Korean brands, I was ready to pour everything I had learned and experienced into my own skincare line. I wanted to create a brand with meaning and that has an emotional connection with my community.
In October 2018, I was finally ready to launch my own skincare line, Then I Met You. The brand represents a turning point in my life and I was inspired to go even deeper in my skincare quest to make the most efficacious, transformative products with the ingredients and experience that I know matter. With jeong infused in every aspect of Then I Met You, my hope is that it will truly transform the way you feel and how you live.
What has been your biggest accomplishment along the way?
Landing a book deal in 2015 with Harper Collins! I pushed my editor to publish my book, The Little Book of Skincare, within a year, when it normally takes at least two. She finally said yes (and then I had to turn in a completed manuscript in just three months!). The book was and continues to be a success, both here in the states and internationally. It has even been translated in six different languages!
What is your go-to product?
Toner is something I can't live without. I've suffered from hormonal acne for years and since incorporating toner into my daily routine, my hormonal acne has disappeared. For me, it was about incorporating a toner that did not dry out my skin, but also keep it hydrated. The Birch Milk Refining Toner contains the optimal 1% AHA/PHA and hydrating milky birch juice to buff away fine lines and pores. You can use it every day, morning and night, without worrying about over-exfoliation or drying out your skin. Pores and breakouts will be minimized, and skin will feel smooth and soft to the touch.
Where do you see the future of sustainability within the beauty industry heading towards?
In this post-pandemic world, there will be less focus on makeup and more focus on skincare. As a whole, there will be a greater commitment and interest in skincare rituals, as it will be linked to overall wellness. Skincare will be used as a moment of daily meditation and comfort. Now is not the time to be overwhelmed with choices, but instead, we want to be given thoughtful and intentional rituals and routines that bring comfort to our lives at home in this "new normal."
When launching Then I Met You, we thoughtfully created the brand with this sentiment.  We are cruelty-free, with a focus on developing innovative products with high concentrations of natural ingredients wherever we can, while avoiding using ingredients such as parabens, synthetic coloring, synthetic fragrances, denatured alcohol, and mineral oil. We print with soy ink and minimize our packaging options for fulfillment, using recyclable kraft paper and boxes.
Has anything surprised you during your time as an entrepreneur?
Being an entrepreneur (which automatically puts you in a leadership position) can be pretty isolating. You're often figuring out things for yourself, learning as you go, and inevitably you make mistakes along the way. Entrepreneurship is often seen as glamorous, but the truth is you'll never work so hard in your life, and you have to have incredibly thick skin throughout the process.
Any advice for aspiring individuals in the beauty industry/community?
If you are truly passionate about something, don't give up no matter what!  Know that there will be more closed doors than open ones, and many hurdles to jump over. If you stay committed to your passion, you will eventually get there. Just keep going! It's the journey that matters more than the destination.
Be sure to follow @charlottejcho, @sokoglam, @theklog, and @thenimetyou on Instagram to keep up with Charlotte Cho and her growing K-beauty empire!