Loco Ninja is not your typical rapper.
His Instagram exudes a soft yet vibrant presence. Hues of pink, yellow, and red dance across his page — all while he serves an effortless beat. Describing himself as a "femasculine king, kween & everything in between," Loco Ninja is redefining the rap game. Very Good Light caught up with the up-and-coming Latinx artist to learn all about how he dominates an oftentimes toxic hypermasculine genre, his must-have skincare products, and more.
SEE ALSO: Musician, filmmaker, and comedian Daddy on healing and justice beyond Juneteenth
Tell me about yourself and where the name "Loco Ninja" comes from.
I'm a recording artist from East Harlem, New York, and I originally started off in hip-hop but crossed over into pop. Other kids used to attack me growing up for being more feminine, so I had to move around strategically in order to remain safe. The name Loco Ninja comes from being a very hyperactive, outspoken and sassy kid growing up. I believe that I have assassinated my competition in the music industry, and was also a part of the House of Ninja in the ballroom scene [founded by Willi Ninja, the Godfather of Vogue], so I decided to continue on the legacy and make it a play on words.
What inspired you to become a singer?
Truthfully, I was inspired by watching singing competition shows like Making The Band or American Idol. I also grew up watching MTV every morning before going to school. Mesmerized by the sound and visuals of Nelly Furtado's "I'm Like A Bird," I prayed to have a spot on this type of show, and eventually, I did. I earned my spot with a song called "I'm in Love" on "NewNowNext," a countdown show that was on Logo Network next to Christina Aguilera and the stunning Nelly Furtado. I also was able to see many up-and-coming artists that did so before me. That helped push me to do music and realize I could create a space within the music business for people like me.
When do you first get into the music scene?
I entered the underground music scene in 2009 working on mixtapes out of friend's garages and building from there. I would travel and jump in rap cyphers whenever I saw one. It was my hunger for it that lead me to where I am now with music. I have a following who understands the struggle and the grind because they can relate to it in their everyday life as well.
Your makeup skills are beyond. How did you learn how to do your own makeup?
While working doing press and creating my music videos, I felt I needed to serve a little glow. I would reach out to my makeup artist friends to provide me with a nice natural look, and they did each and every time. But when my main girl began getting booked for other projects, I had to learn how to do my own glam. I practiced until I mastered my looks and now I save time, coin, and it's become super therapeutic for me!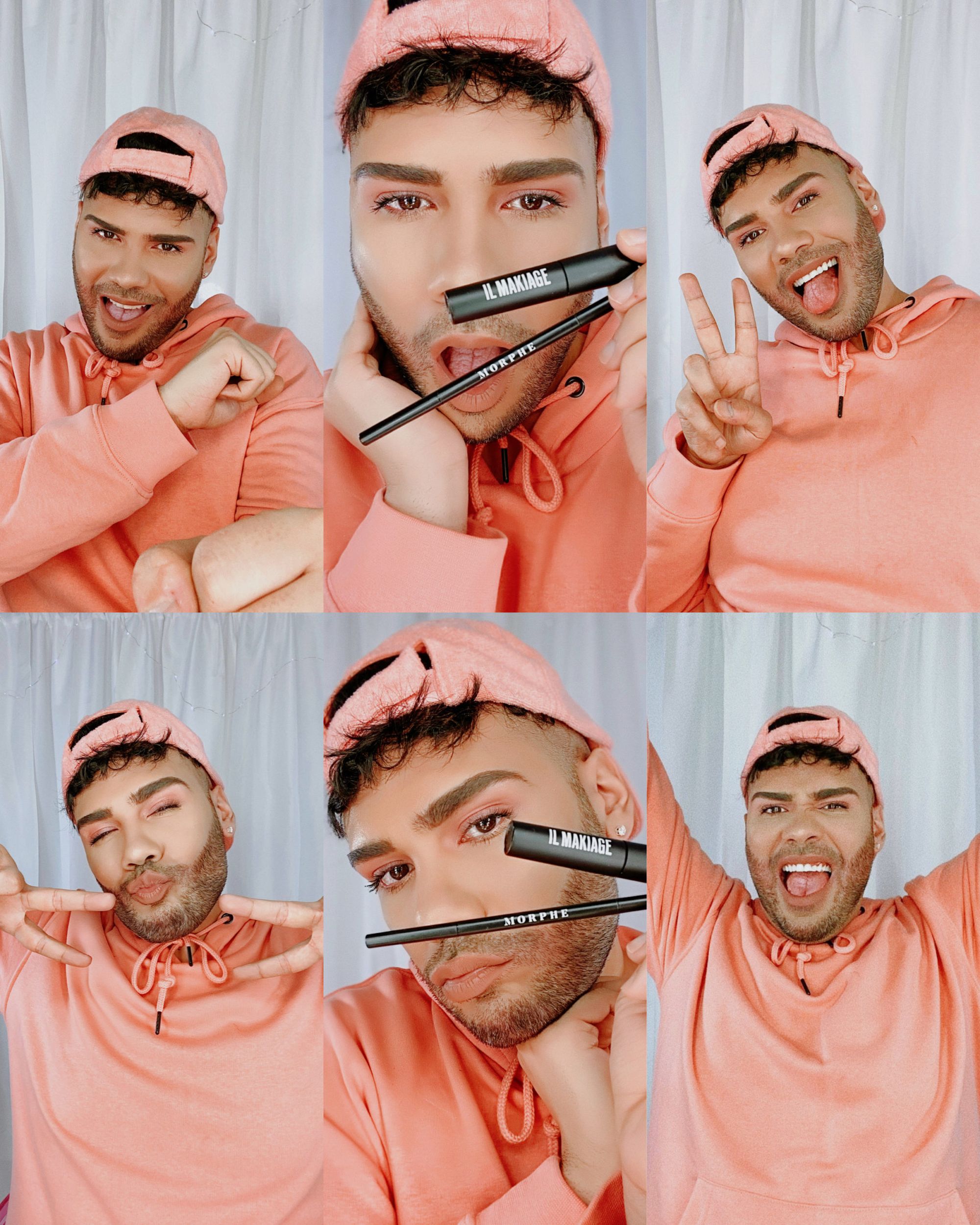 Let's talk brows, because yours are stunning. What are your favorite brow products?
I love a good brow pencil. I feel like I can control a lot more when I draw the shape out on my face by lining below my brow. I also love a good fluff towards the center and have completely mastered the snatched fem tale at the end. Lastly, I have to add a tinted brow gel to level up that look and set the brow in place.
What are your favorite skincare products?
I love to keep it super simple in my routine, so I cleanse with Allies Of Skin Molecular Silk Amino Hydrating cleanser, scrub with the Ole Henriksen Sauna Scrub (which I can not live without) and Ole Henriksen Oil Control Moisturizer! If I don't have these I'm basically a gremlin.
How do you take up space in hip-hop, a genre that historically is full of toxic hypermasculinity?
I live in my truth, stay true to me, talk my ish, and let go of the "I need to have a key to get into the doors of the hip-hop industry" mentality. I am hip-hop. I have a story to tell, and you either move out the way or get ran over!
Where do you hope to be in the five years?
I hope to have conquered within the music industry somehow. My goal is to put out a couple of successful albums, collaborate with many of my favorite artists, as well as branch off into beauty, fragrance, and build this legacy I have set in my head! I'm going to do it all!