It was only a matter of time before Soko Glam launched its own skincare brand.
Following in the well-glistened footsteps of Then I Met You, Charlotte Cho is at it again, this time spearheading another brand for the online K-beauty mecca, Soko Glam. Called Good (Skin) Days, the four SKUs debuted Monday, including a cleanser, moisturizer, toner, and serum.
SEE ALSO: Then I Met You's essence and toner melted away my blackheads
The site launched almost a decade ago, and has since been renowned for curating the best South Korea has to offer. From Neogen, Klairs, Dr. Oracle, to Hanskin, Soko Glam has been the leader of bringing the best of Korean beauty to an American audience. The brand's first skincare line is a nod to its slogan, "Only good (skin) days ahead."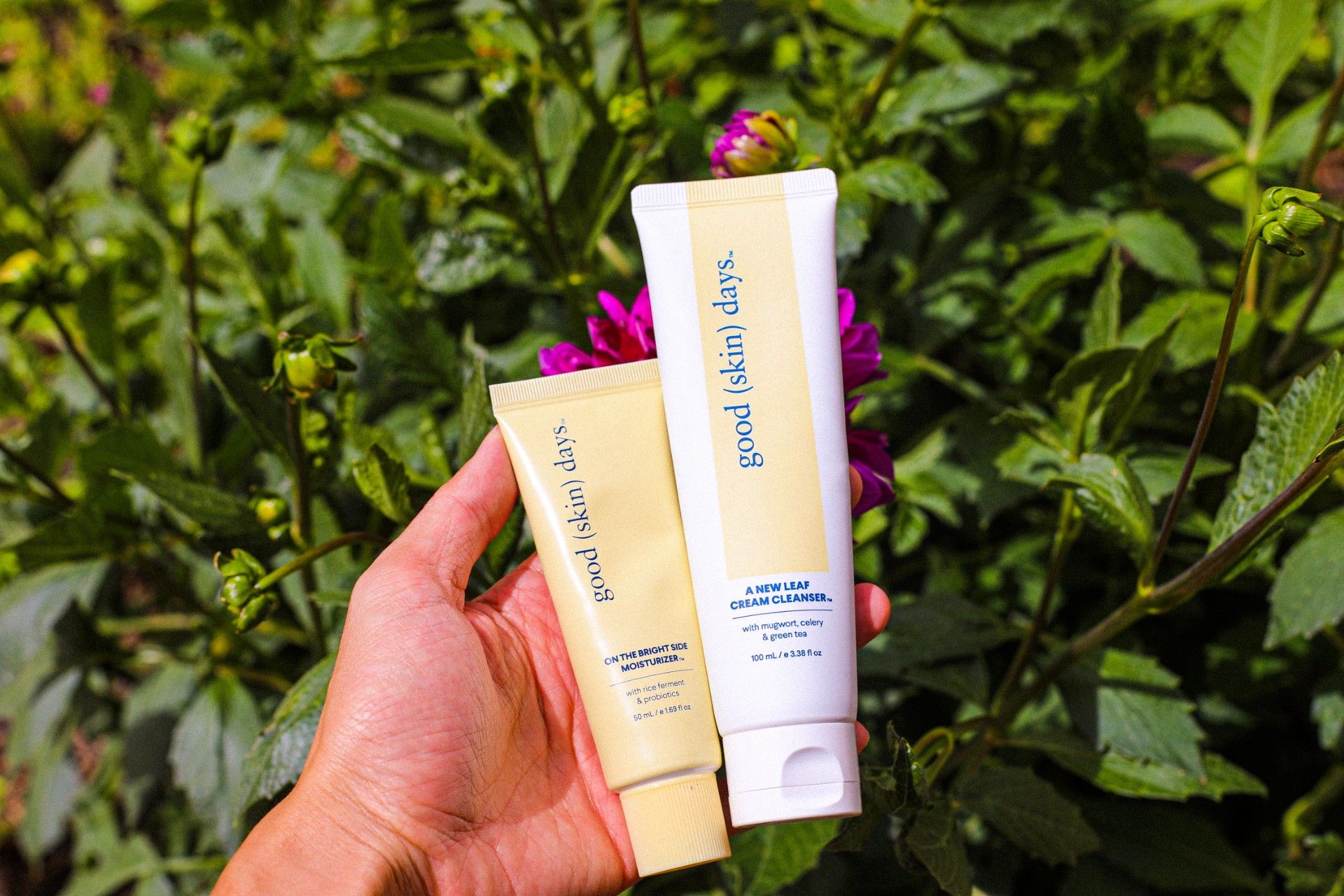 "This launch is important to Soko Glam because it is the culmination of what we have cultivated over the past eight years – it's a true reflection of our philosophy and our brand story of only good (skin) days ahead," Charlotte tells Very Good Light.
According to Charlotte, the brand was developed around Soko Glam's community and their needs. The most important aspects: that the price be accessible without cutting any corners when it came to formulation. This meant one-on-one consultations with her community, focus groups, as well as looking into reviews and testimonials to incorporate into the brand. The result: an affordable line of pH-balanced products that even those with the most sensitive of skins can enjoy. The product prices range from its A New Leaf Cream Cleanser ($16), to its serum, C's the Day Serum ($26).
Soko Glam sent me both their cleanser as well as its moisturizer, On the Bright Side ($24), and I tested them for a month. Here are my thoughts.
Ingredients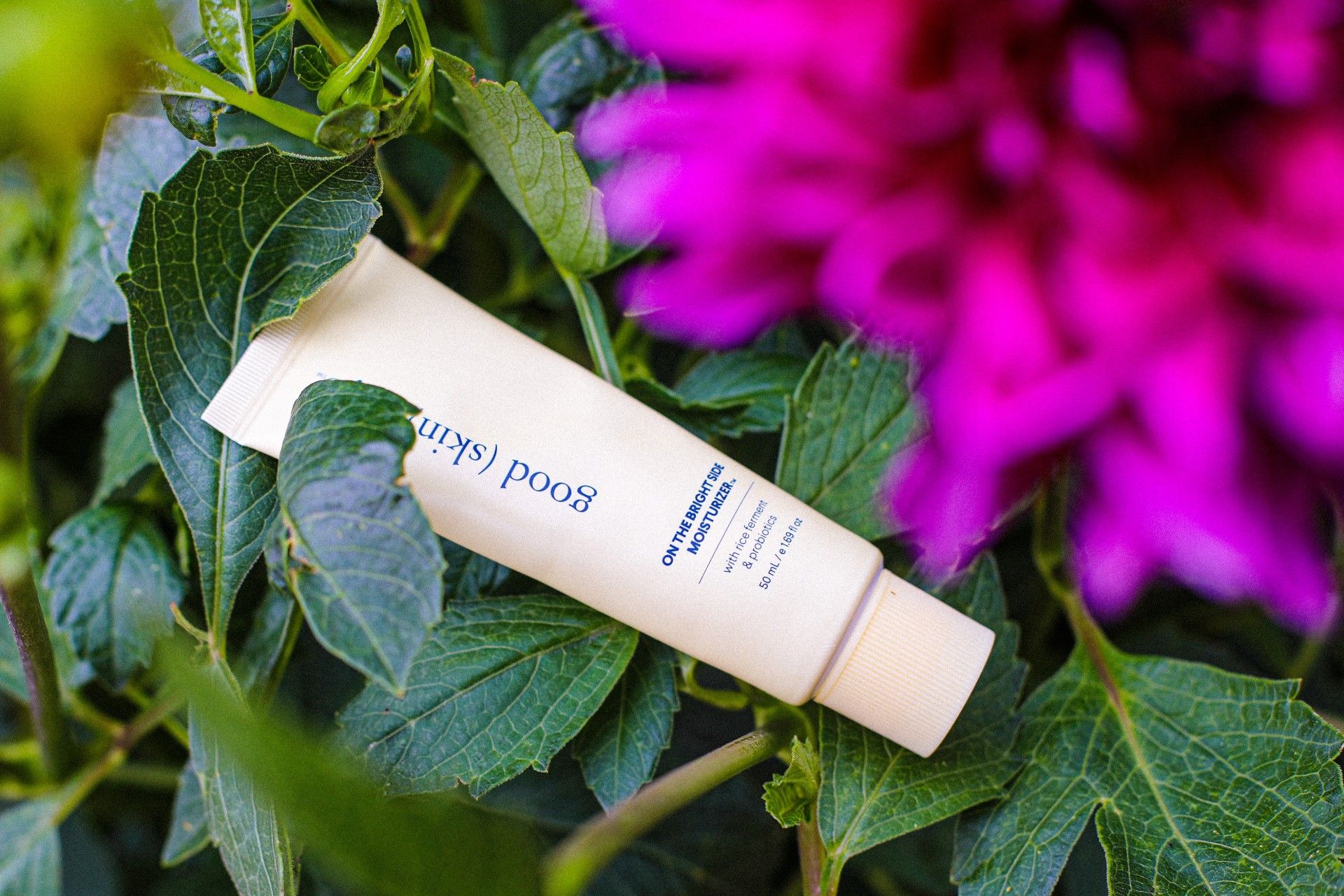 On the Bright Side Moisturizer comes in 50 mL (or 1.69 fl oz), and its main ingredients are rice ferment (in the form of sake!), probiotics, ceramides, among others. A New Leaf Cream Cleanser comes in 100 mL (3.38 fl oz) and includes mugwort, celery, green tea, leaf extracts, citrus acid, among others.
Review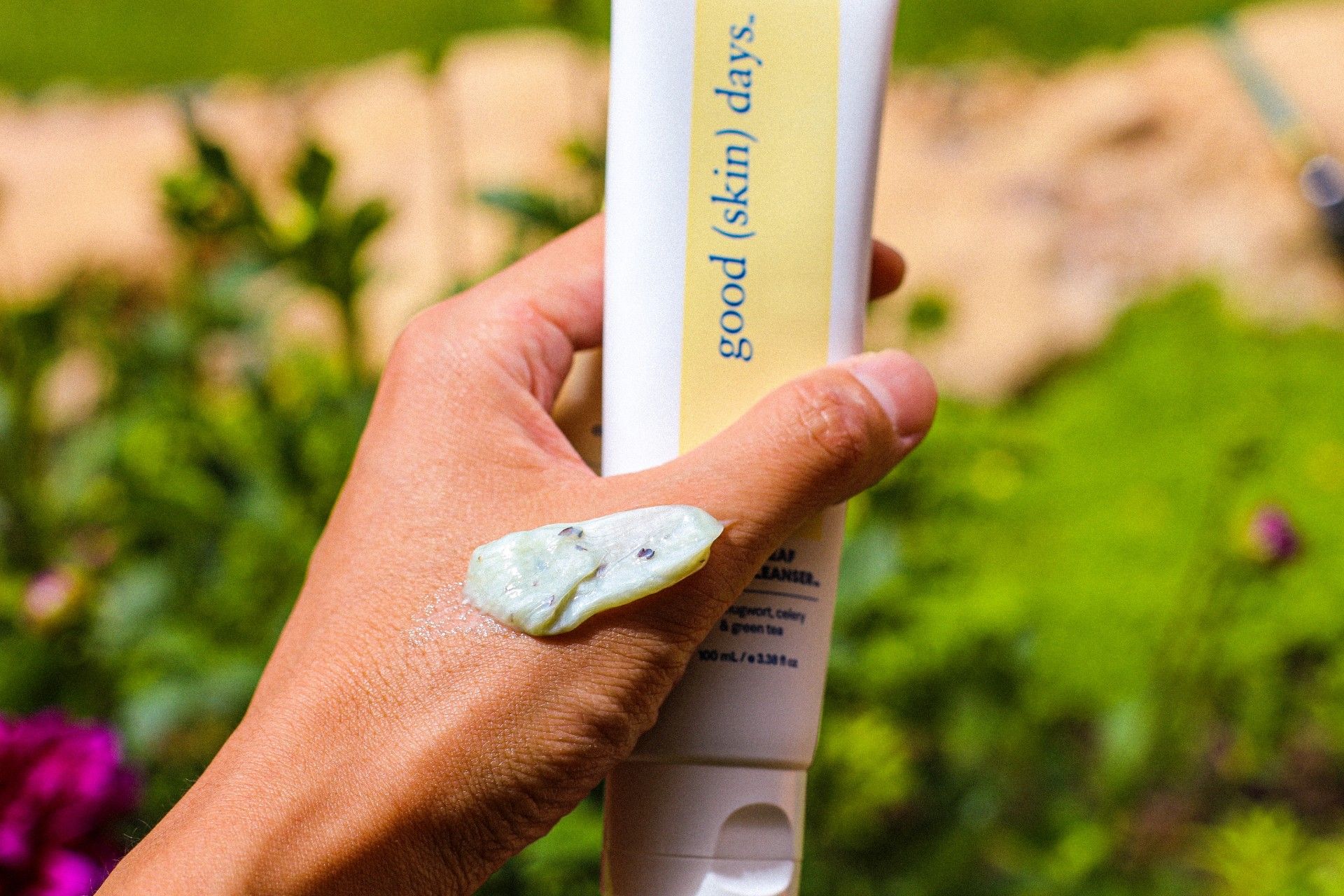 The New Leaf Cream Cleanser comes out in a gelatinous formula. No surprise, given that its main ingredient is mugwort, a flowering plant common in East Asia. You may recognize it in Korean rice cakes as the fragrant ingredient that makes the chewy treats extra savory. Though it comes out like dduk before it's steamed, with water, it instantly lathers into a beautiful formula. Created with oil and water, Charlotte says it's for those who don't want a two-step oil and water cleansing process. AKA it'll take off makeup and SPF and give you a squeaky clean feel as a one-stop shop. The formula also comes with pieces of green herbs – with every squirt you feel as if you're truly getting an antioxidant wash. The experience is enjoyable and I really liked that the cleanser felt as if it was unique in form – just like Then I Met You's sticky cleanser.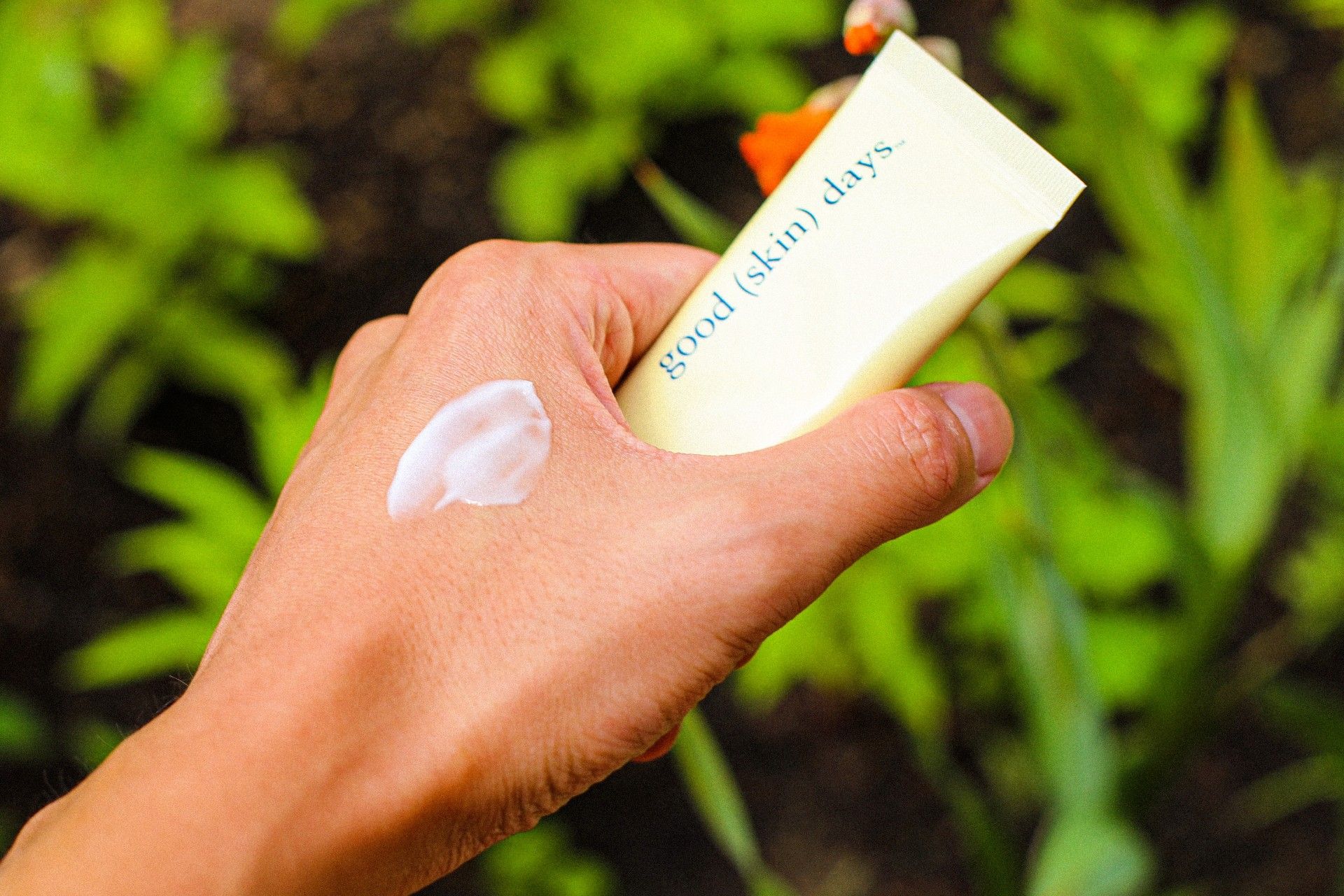 The On the Bright Side Moisturizer is water-based and soaks into your pores with ease. Not only is it like a soothing emulsion, but it's also perfect for the humid and hot summer months. The ultra-hydrating formula comes with probiotics, aka good bacteria for your skin, leaving you with a happy skin barrier that will thank you later. After a couple of weeks, I felt soothed, soft and I didn't have a need for extra hydration. At nights though, you won't want this to replace your sleeping masks or heavier creams. It's super light and will last you through the day but won't be thick enough to satiate your hungry nocturnal skin.
TLDR;
-Charlotte Cho launched Soko Glam's first product, Good (Skin) Days in four SKU's
-Ranges from $16 for a cleanser to $26 for a serum
-The cleanser is based off of mugwort, celery and green tea and has a very gelatinous physical form. It mixes well with water to create foam.
-The moisturizer is like a nice probiotic emulsion. But you'll probably need a sleep mask or heavier cream for bed.
BUY or BYE?
Definitely BUY. Knowing Soko Glam is already the leaders of K-beauty, this was a no-brainer. If you want affordable, reliable, tested products definitely try the cleanser and the moisturizer. As for the toner and the serum? I'll have to nab those before they're sold out!