Did you think that just because Pride is indoors this year, you couldn't slay with an awesome makeup look? I hope not.
Throughout the whole month of June, the LGBTQ+ community usually attends parades and parties, celebrating our wigs, strutting our stuff, baking our faces off until we can't no more. After all, Pride is a celebration where we can all be free, truly thriving alongside those we love the most. Even though this Pride Month has looked drastically different, there is NO excuse to not turn a look indoors while in quarantine. You can still be proud and celebrate all things rainbow at home. Period.
SEE ALSO: Our ultimate PRIDE giveaway is here!
I, for one, am not canceling my own Pride festivities. This year, I'll be celebrating by dressing up like any other Pride celebration, going for a free-spirited makeup look inspired by the cosmos and, of course, glitter. Lots of glitter. Here's an easy-ish look to replicate for yourselves. Go pick up your favorite products and brushes because it's time to get sickening. Let's get to it.
A fresh start, as always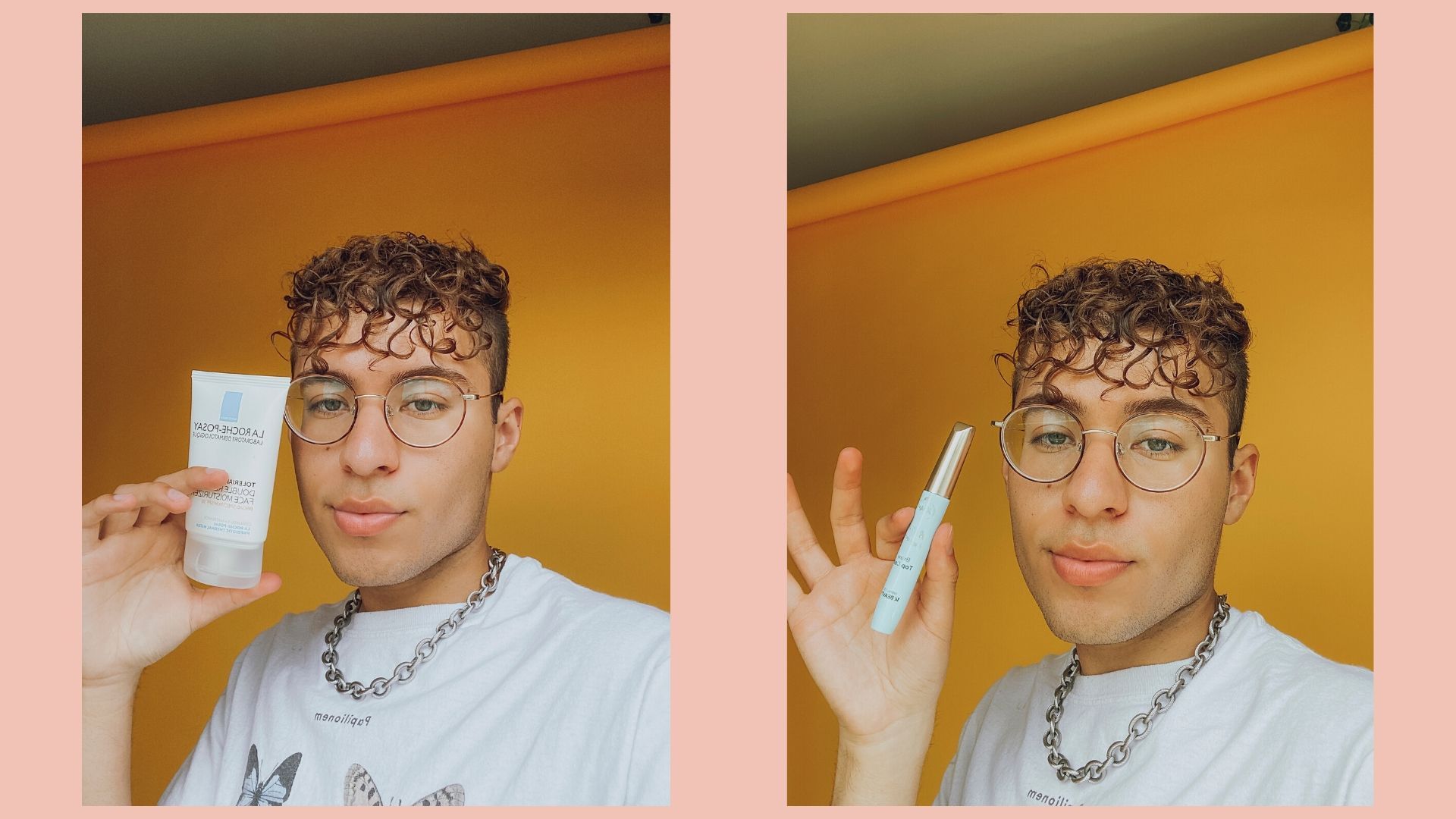 Start with a fresh face! Grab your favorite products that help you achieve your ideal base for any makeup look. I usually take a more minimal approach when it comes to starting my looks so I went in with my favorite moisturizer, La-Roche Posay's Toleriane Double Repair Face Moisturizer ($19.99) and used the Brow Down to Me Top Coat by Joah Beauty ($6.50). My skin tends to be oily, so using a great moisturizer and minimal base makeup works best for me! Otherwise, feel free to use foundation or any other base products of your choosing.
Bust out that glitter
A pride look without glitter? Unheard of.
Pick out a glitter base and your glitter of choice. For this look, I used the NYX Glitter primer ($6.50) and the Pride Aura Glitter ($12.00) from Fluide's recent pride collection!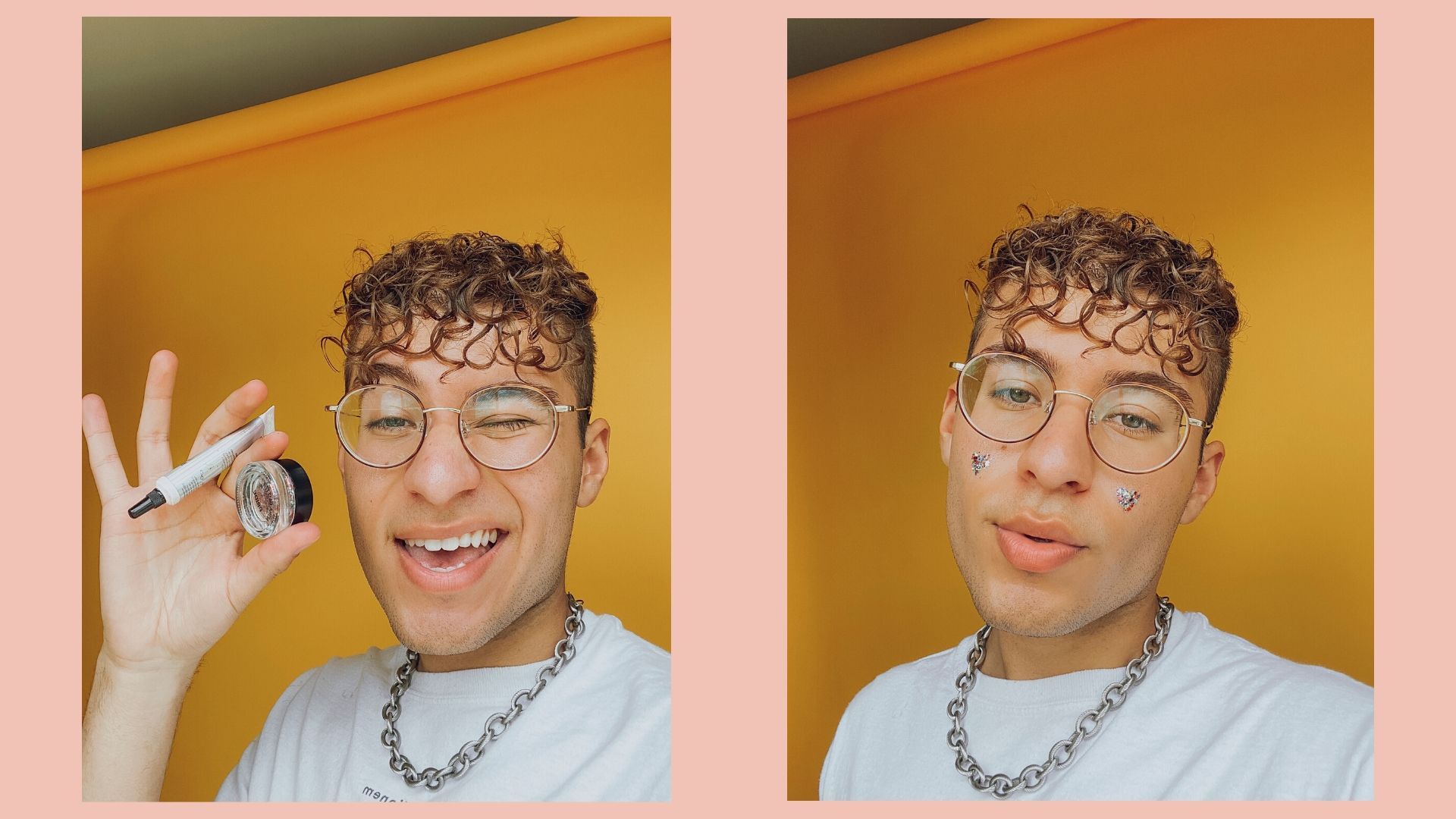 I started by adding a small amount of glitter primer to the center of my cheek and once tacky, I used a small brush to start packing on the glitter. As you apply glitter to your cheek, slowly start creating the shape of a heart. Remember, patience is key!! We have all the time in the world during quarantine right now so don't rush!
Time to add some cosmic details…you'll see
Glitter: Done. Now, it's time to add a little more pizazz to this look. Grab a white liquid eyeliner or liquid lipstick and a small pointy brush. I'm using a Jeffree Star liquid lipstick ($18.00) because it has great opacity!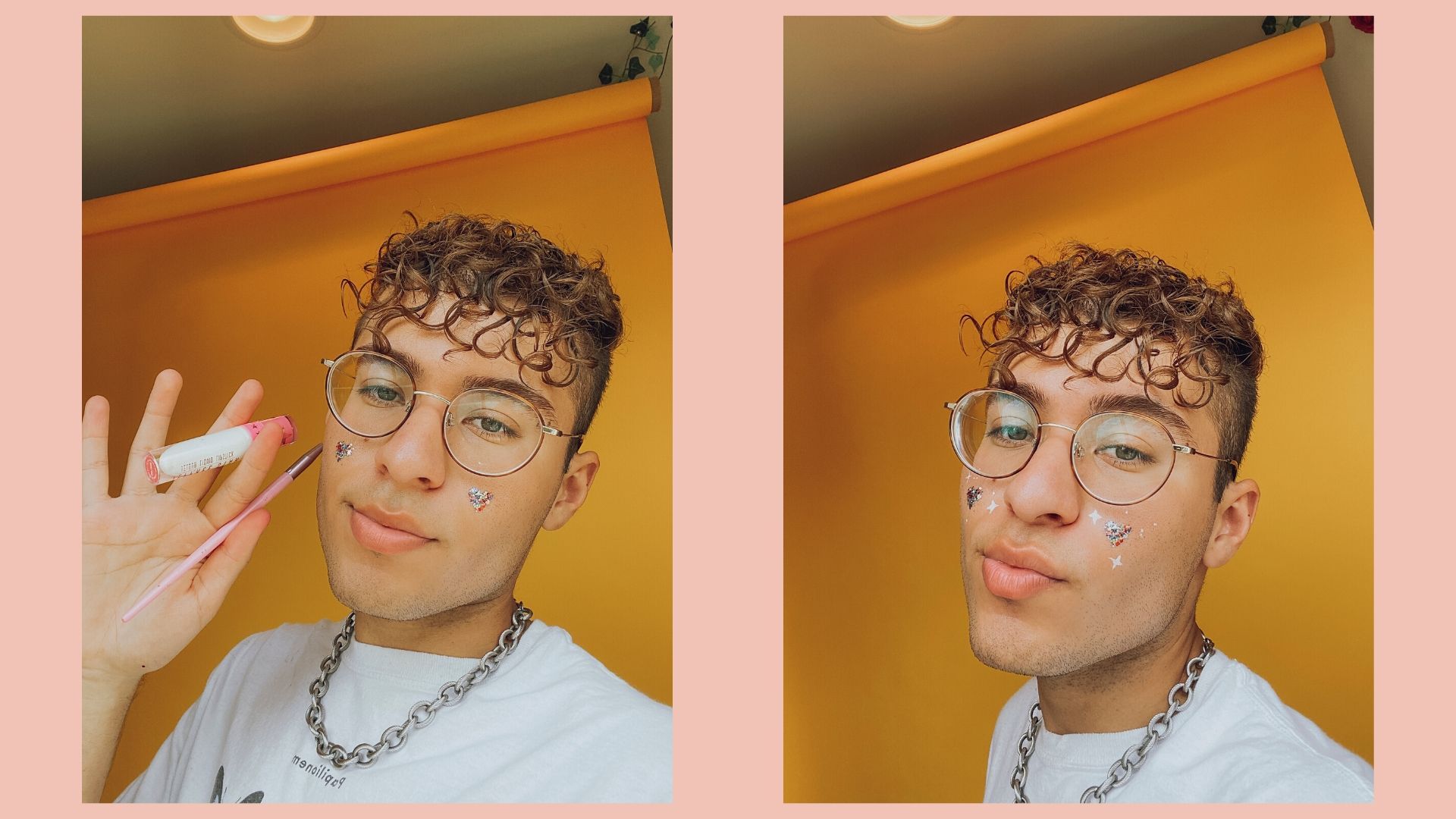 Using your small pointed brush, add a couple of varied sized dots around your glitter hearts, creating a cosmic-like fantasy. If you want to take it another step forward, you can draw out a couple of little stars to maximize your cosmic effect.
Finishing touches!
Phew! Time to wrap up the look. Go snatch up your favorite lip and cheek products that help you bring your look all together. For me, I'll be using Colourpop's Super Shock Highlighter in the color Lunch Money ($8) and a rosy lip balm by our tried and true, Vaseline ($1.79).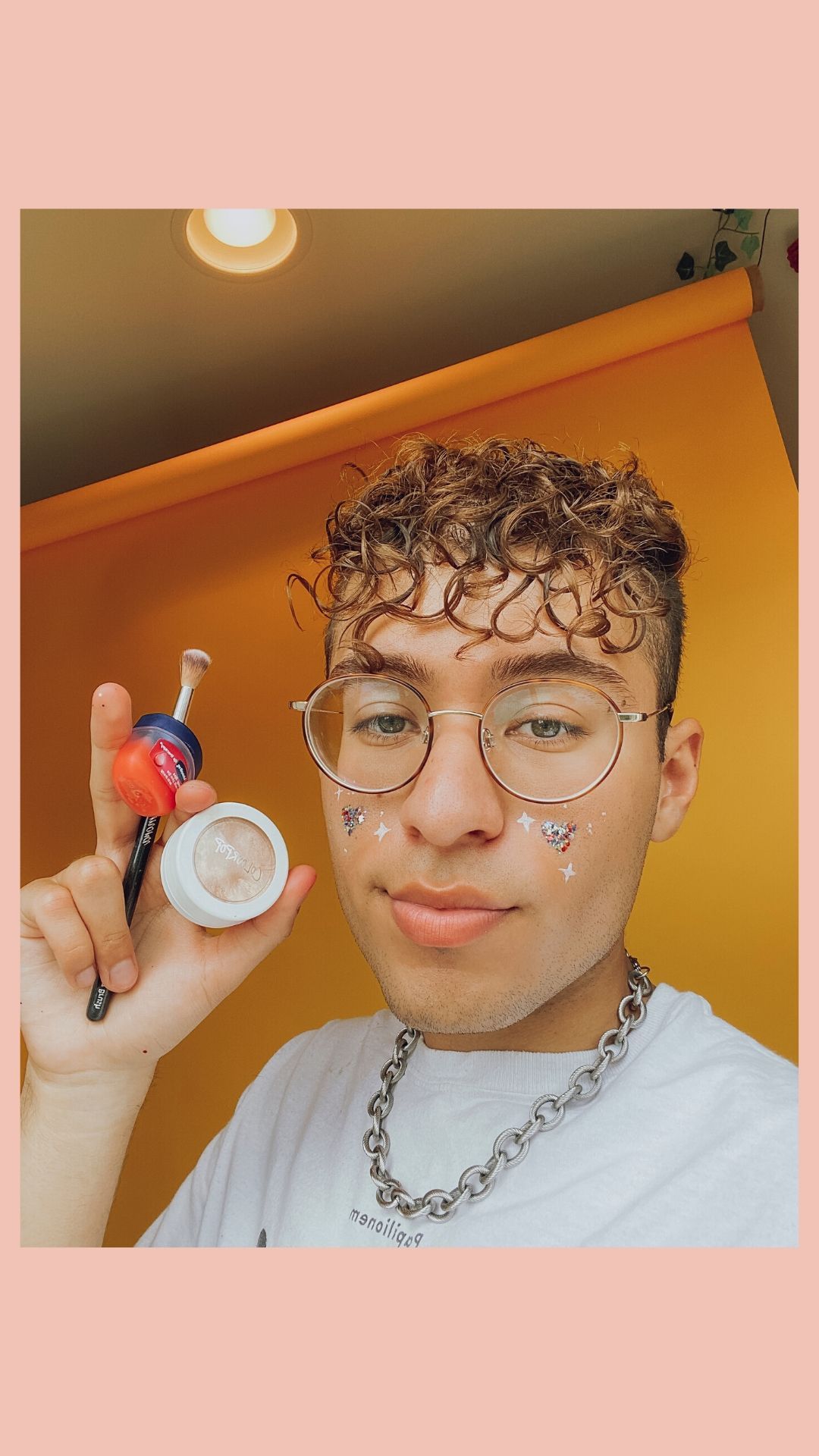 Once you finish up your look to your liking, it's time to go put on your FULL look! Bring pride to your home and wear what you would normally if you were parading and celebrating with friends in the streets. We want to see your amazing pride looks, Lighters! Hit us up on Instagram and be sure to tag @verygoodlight!