Turns out, your gut instinct is more powerful than you ever thought.
One study suggests that leading with your gut, or "intuition" works, backed by ~science~. That's because "intuition" is actually a decision not based on feeling – or that nebulous area of your stomach – rather, from information stored in your long-term memory bank. Meaning, your ultimate "gut decision" comes from experience. Leading with your gut actually pays off, at least according to this study by the Harvard Business Review. The findings point to how startup founders to investors all go by said gut-feeling and are successful at making decisions.
SEE ALSO: It's okay to not be okay
I've reaffirmed that my own gut instinct is questionable – like when it comes to buying a new bottle of Biologique Recherche or not. But when it comes to my own literal gut, I have no thoughts at all. That's because I feel my guts – aka all the body parts down there – are by and large forgotten. Which is hard to admit, since I'm a beauty journalist.
As a beauty enthusiast, I've had the privilege of researching new technologies stemming from Seoul, learning more about microbiome and skin barrier health, to debunking "clean beauty" and its claims. But what I'm still lacking in is knowledge regarding beauty from the inside out. I'm relatively clueless when it comes to probiotics, digestion, or something important like gut bacteria.
That all changed three months ago when a new startup called Seed, introduced me to its Daily Synbiotic. The Daily Synbiotic includes both probiotics and prebiotics. In tandem, they interact with your human and existing bacterial cells to help your gut thrive.
If you were confused over the difference between prebiotics and probiotics, you wouldn't be alone. The difference is that prebiotics are plant-based compounds that either "feed" beneficial bacteria in your gut to promote their growth, or interact with them to create new compounds that are beneficial to your health. Probiotics, on the other hand, are living microorganisms that have been studied extensively to impact your health, from your gut to your skin to your heart.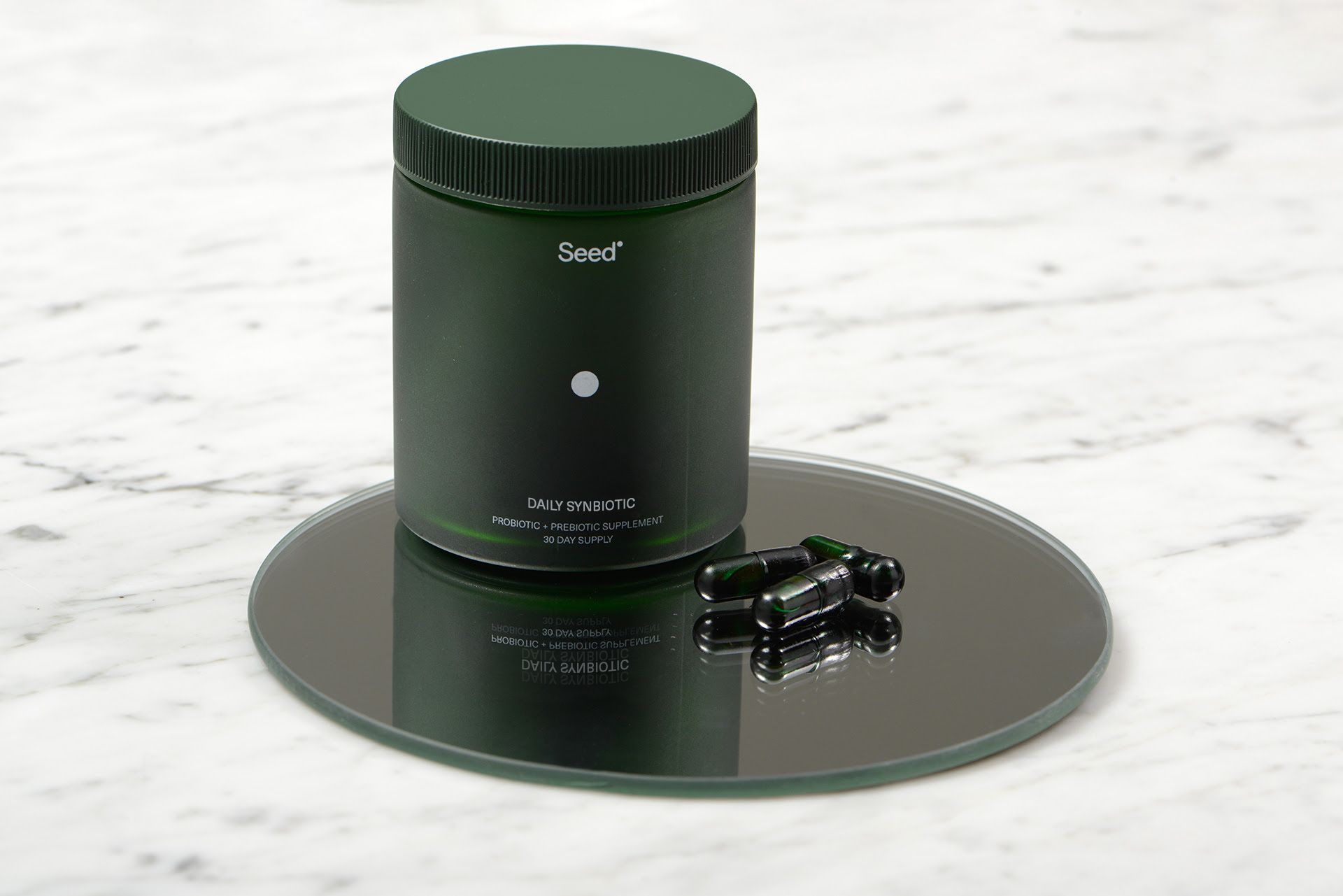 And to get your gut to sing hallelujah Amen! Seed created its Daily Synbiotic, what the brand says is the "evolution of probiotics." According to Seed, each two-capsule dose has a total of 53.6 billion AFU (that is, Active Fluorescent Units used to measure viable probiotic cells). Each of the beautiful emerald colored capsules includes 24 probiotic strains nested inside another capsule of prebiotics—purified from Indian pomegranate and then bio-transformed by gut microbes for an even more potent one-two punch to the gut.
The result is this: A proprietary formulation of naturally-occurring probiotic strains backed by strain-specific clinical trials (in other words, verified to work!).
But does it work?!
For the next 60 days, I went on this Daily Synbiotic journey to discover if gut health really did help with skin and overall well-being. At first, I was a little nervous as the capsules are really potent. So much in fact, that Seed told me to start with one capsule a day for three days, then move on to two. Some possible side effects include light stomach cramping to constipation. I'm not certain if it was the salty foods I was eating or if it was the capsules, but the first week I did feel as if my stomach wasn't normal. It felt as if a little bloated, as if I had pumped a little helium down my throat. After a week, I started taking two a day and didn't feel anything. I also didn't know if anything was working.
Then, I woke up energized, with mental clarity, almost as if I'd slept for 9 hours, not the usual 5 I'm used to. I also noticed I could work longer throughout the day without fatigue or that dreaded 3 o'clock slump.
But most fascinating of all was that my skin started clearing. Yes, it became beautiful. I have the occasional cystic bumps here or there, but it was seriously magical to notice my face becoming more even-toned, without the angry sprouts here or there. In fact, after 60 days I had a photoshoot to prove that these capsules ~worked~! Here's a close-up to prove (with me testing Charlotte Tilbury's eyeshadow palette, lol):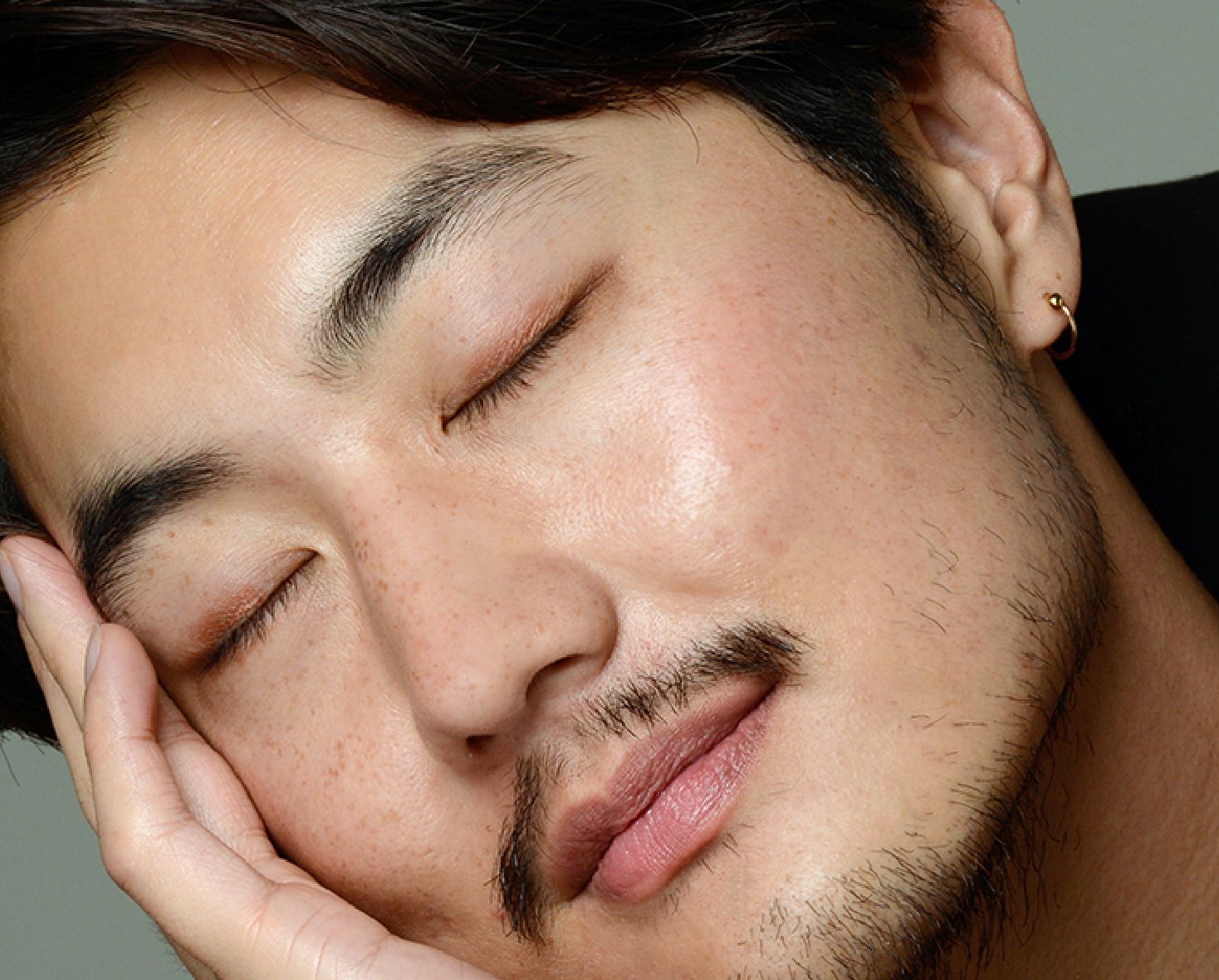 At the end of 60 days did I feel like a new person? No – I'm human and still have my daily anxieties, pitfalls and sins. But did I feel as if my health was changing anew? Oh, for sure. Not only did my skin clear – without having to use any harsh drugs 🙁 – my energy allowed me to face the day and make split second decisions. And good ones at that. Turns out, no, I didn't need to buy an extra bottle of Biologique Recherche. That definitely was a decision made completely by my gut instinct. Changed anew? I'd think so. Thanks, Seed.
To get Seed, you can start your monthly subscription for $49.99 with a 15% discount using VGL15. Click here