He never thought that upon opening Twitter he'd become a viral sensation.
Certainly, not target of hate. But on that morning, he found himself the subject of tweets like, "but fellas, is this gay?" and "THIS N**** GAY". It wasn't something offensive he said – it was over a hydrofacial video.
It was supposed to be just another day for Curtis Brooks. The 25-year-old bartender and personal trainer from Massachusetts was gearing for work. He opened his phone to see a video of himself receiving a facial being retweeted by the hundreds. Suddenly, Curtis was becoming a viral sensation faster than he could keep up with.
SEE ALSO: I swear these two products cleared my blackheads.
While Twitter can certainly bring someone down – the platform has become one fueled by bandwagoning –Curtis says he was unbothered. As he explains it, the video was taken months ago and posted by his favorite place to treat himself, Vanity Lab Med Spa in Fall River, Massachusetts. Despite Curtis having his own feelings of what the facial looked like, he never thought his hydro-facial would spark such interest.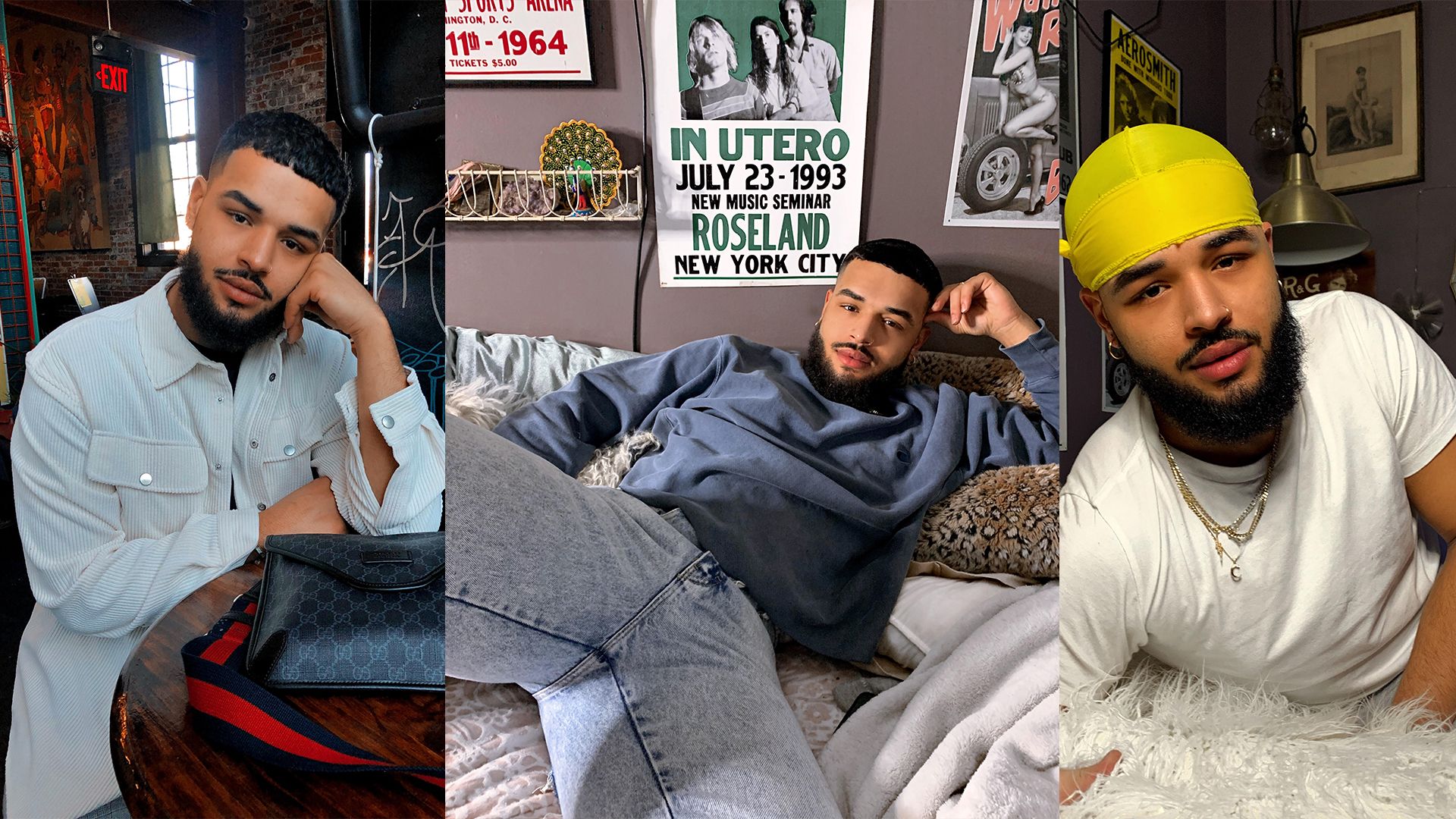 "I don't get offended," says Curtis. "I was just upset because no one was tagging me or the spa and asking our permission." Instead, he tried to take it in stride – and humor. "It's almost like, you're going to make fun of me because I love skincare? Sorry I take care of myself." While the Twitter trolls were trying to get their homophobic comments in, questioning someone's masculinity from self-care, Curtis made the entire situation positive. In turn, it caused people to take a step back and re-think about their hateful preconceived notions.
With the newfound visibility, he decided to take the opportunity post his weight loss journey and skincare tips. People instantly became incredibly supportive and helped him educate the haters. He even created his own hashtag, #CUMONITSJUSTAFACIAL while urging people to tag Vanity Lab Med Spa and himself.
And when y'all are done bashing people on Twitter, and want to work on yourself like I do… HMU . I got you –  Curtis (@CurtissBrookss)
"As soon as I said something and made it known I wasn't taking it, people started to notice," Curtis tells Very Good Light. "People wanted to know what my diet plan is, my workout plan, and yeah, my skincare routine!" Curtis also wanted to make it known that he is proud of his sexuality and is happily married to his husband, Torey. He wanted to show everyone, their words didn't matter with tweets like '100% a gay baby and I serve face on insta @curtkobangs' and 'me after my facial >.' Curtis believes when people say 'that's so gay' it stems from insecurities and misinformation. And when it comes down to it he says, people are shockingly unaware of how they can affect people with their words.
"I'm such a positive person, I'm actually glad this happened to someone like me so I have the opportunity to turn it into something great," says Curtis. "This has honestly been a blessing in disguise, I was already thinking about starting a YouTube channel and figuring out ways for me to further spread my love and positivity. This was the motivator for me to really start."
With so much regard for self-love, we needed to know what masculinity means to Curtis. "Masculinity is feeling strong, the ability to have will-power, folding when needing to fold and realizing when you might be wrong in life, he tells Very Good Light. It's taking care of yourself, owning everything that has to do with self-love. You simply can not care for others and spread love into the world without loving and respecting yourself first."
At the end of it all, Curtis kept his #1 rule close to him. "No matter how much love you push onto people, you can't push them to accept the love. You can only control your own actions. The best thing we can do is love ourselves and remember people's opinions are only opinions."