It's about time we face the facts.
Throughout the beauty and entertainment industry, the narrative surrounding black men has lacked a key component: black men and self-love.
Thankfully, with the rise of social media and the evolution of technology, we continue to witness the black and brown communities challenge these inaccurate narratives. And with that, black men are using their voices and platforms to speak for themselves and showcase what it means to practice self-love.
SEE ALSO It's okay to not be okay.
Social media movements like #BlackBoyJoy or #WeAreGolden both highlight two important topics when it comes to black men: Challenging a narrative in society that has been created by white patriarchal culture and the lack of representation in the entertainment industry still today. These hashtags have brought awareness and shined a light on humanization that Hollywood has historically stripped black men of.
While there has been some progress, culture continues to miss the mark when it comes to representing black men in all their glory.
One aspect comes from media. According to IndieWire, out of the top 100 films of 2019, only 34% of the films had leads or co-leads that were of color. When it came to filming directors that same year, 80% of them were white men. The numbers don't lie. Those in power seem to all look a certain way. It's also stems from a system that forces black men to still play by a certain set of rules.
Historically, during the Jim Crow era, white men installed "rules" to strip black men of their masculinity because of their fear of "black power." In turn, this bred stereotypes around black men, which still exists in Hollywood since. This consistent history of degradation black men in America has had real emotional and psychological repercussions.
"Social media movements help challenge a narrative in society that has been created by white patriarchal culture and the lack of representation in the entertainment industry still today."
But black men are apprehensive to seek help. According to the American Psychological Association, 86% of therapists in America are white. Black therapists make up only 4%, the lowest amount of representation. It matters who you speak with as it's often difficult to be vulnerable when the expert you're speaking to cannot even fathom your own experience.
Society continues to miss the mark when it comes to representing black men in all their magnificence but the narrative is changing. Very Good Light had the honor to speak with five Black men to ask them how they came into their own, despite their circumstance.
While some can recall self-care practices being instilled in them as a young child with the help of strong role models, others said that self-care evolved over time. From celebrity stylist to CEO's in this project of a diverse pool we hope their words can shine a light on a narrative that is often overlooked when it comes to them.
Terrell Britten, 30, Licensed Esthetician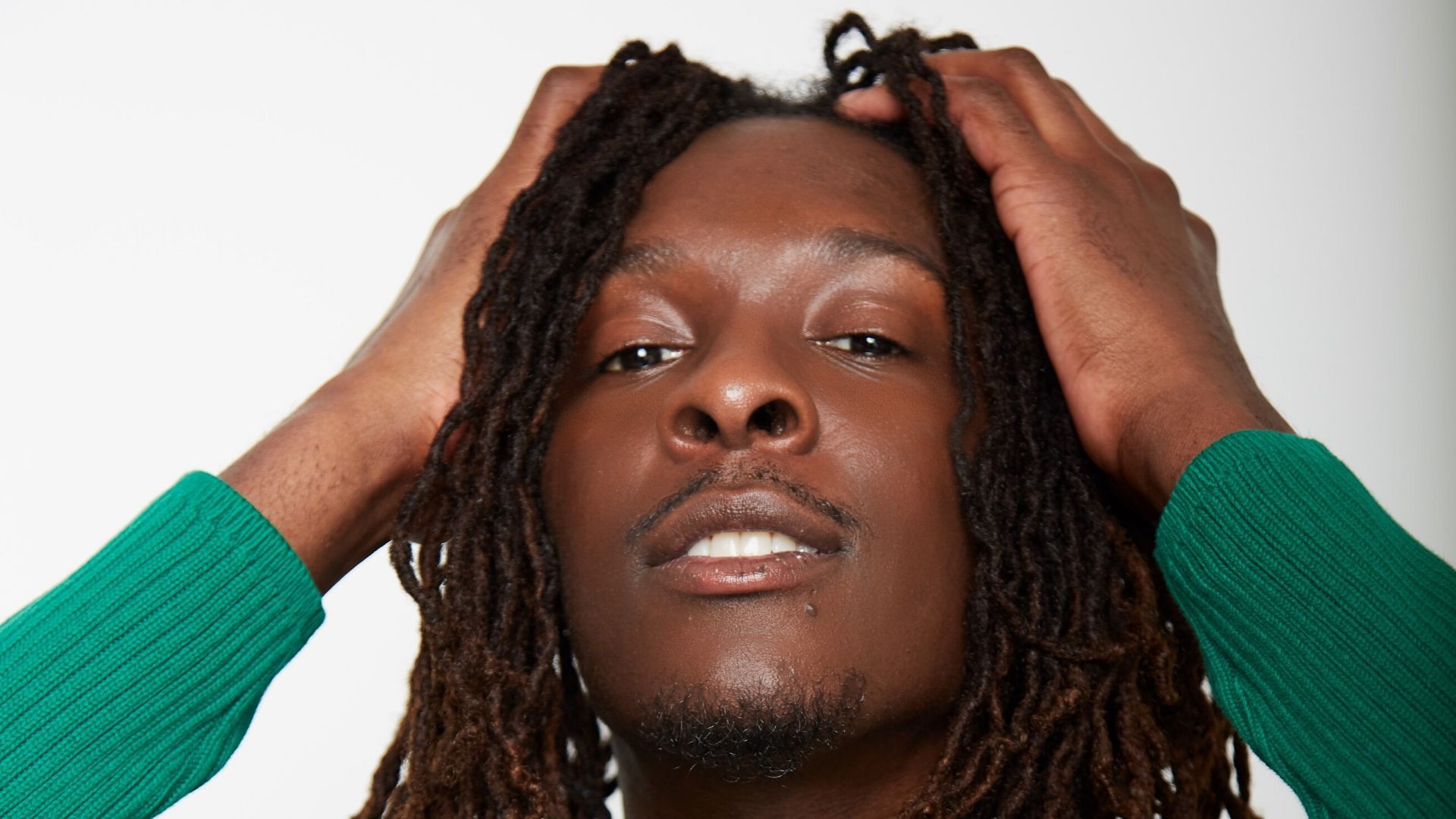 At the young age of 14, I found out what I was passionate about skincare. I received my first skincare set from Anthony-a skincare line for men and it was then that I knew I wanted to get serious about finding what worked for me and making sure that my skin stayed balanced. Every time I would get paid or received money from my grandparents, I would end up in the skincare aisle.
After graduating high school, I just knew I couldn't let society choose my path on how I should look, or act, or even talk because they aren't me, I'm me. By living in a box that society tries to put you in, you begin to realize that you can't evolve into your higher being. With this in mind, I decided to follow my passion for skincare and pursuing a career as an Esthetician. 8 years later, you can find me across Sephora campaign ads all across the United States.
As my career kicked off, and my place in the beauty world became more and more prevalent something was missing. Some days, I wake up on the wrong side of the bed, and in order to show myself self-love, I speak daily affirmations while doing my skincare routine, through this, I find that I am taking care of my skin and my mental health simultaneously.
"I'm here for a purpose and there is a reason why I'm still here telling my story and I am grateful for each day."
I began using my Instagram account to not only focus on skincare but on daily affirmations too.
I felt the need to share how I start my days off because I am all about uplifting and empowering others to be their best self and do what makes them radiate positivity. It is also a great way of getting people up and motivated and showing them self-care is everything, so why not show the world?
All in all, self-care is simply what you make of it, it's what gives you peace of mind. Beauty is a big part of my identity and it fuels me to help others feel more confident, fearless and more powerful about themselves as well.
Calvin Quallis, 37, CEO of Scotch Porter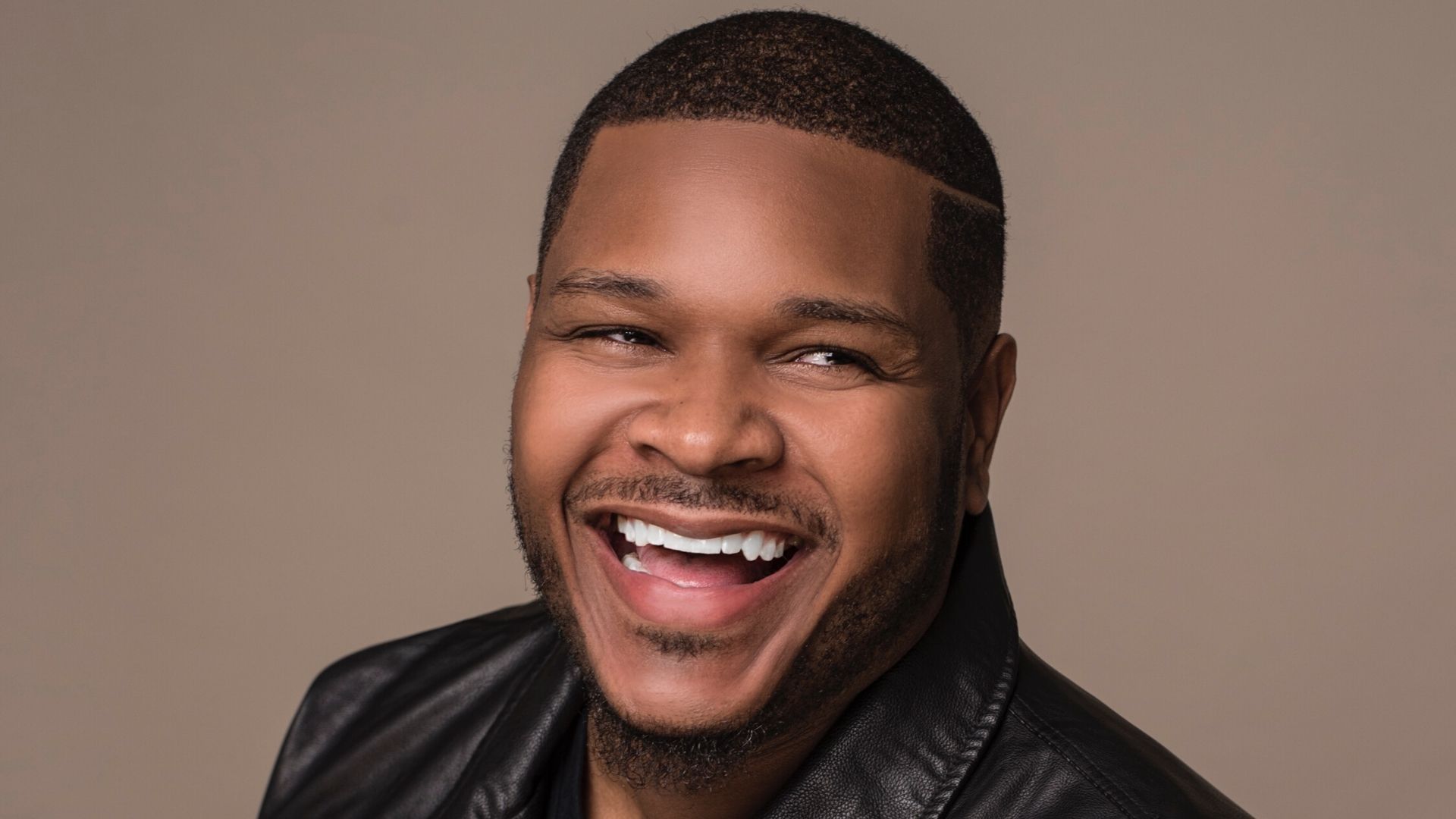 It all started when I was a little boy, I've always been my own worst critic. I've never allowed society's narrative to dictate how I move and what I feel about myself. I think it has everything to do with being raised by a bunch of very strong black women, that were self-aware and super confident.
"I was taught the basics, get up shower, brush your teeth, wash your face and comb and brush my hair."
Today, I spend a little more time in the mirror, with the belief that men should not have to break the bank to look and feel like a boss. I began to develop products that disrupt the multicultural grooming space, utilizing my collections to promote the importance of health and wellness amongst men globally. So, getting up each morning, and spending time, whether that's 5 minutes for some or 30 minutes for others, in front of the mirror taking care of your hair, beard, and skin to me is an expression of self-care and wellness. This may sound a bit biased but I religiously use our Restoring Face Wash, Moisture Defend Face Lotion, our Smoothing Hair Balm and SkinMedica's Essential Defense SPF 35.
Self-care does not stop in the bathroom, as it comes in different forms. I also get a workout in about two times a week along with meditating every morning and I practice gratitude. Before thinking of all the things that I have to do for the day, I think of all the things that I'm grateful for. It always begins with me being grateful for waking up to a new day, followed by whatever else I'm grateful for, like being able to pick up the phone and call my mom, or something very simple, like enjoying a cup of coffee.
Being present forces me to focus less on what I don't have and find happiness in the simple things that I do have. It keeps me grounded and focused on all the great things that I have going on in my world and much less focused on the long to-do lists and stressful day ahead.
I read something that Oprah Winfrey said a while ago, that has stuck with me. She said, "I got so focused on the difficulty of the climb that I lost sight of being grateful for simply having a mountain to climb". Perspective is everything.
CJ Mitchel, 26 New York Wardrobe Stylist & Social Media Influencer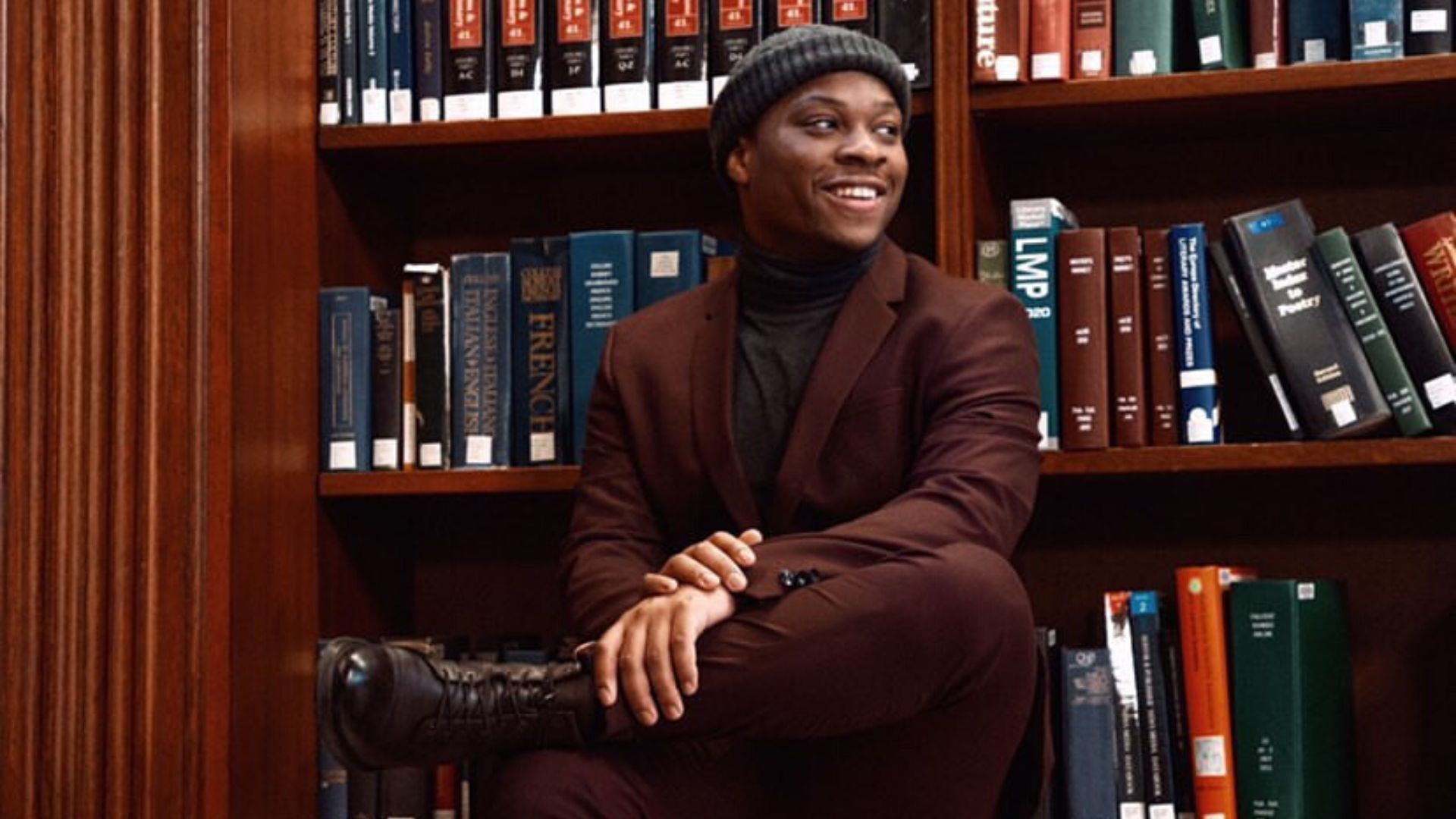 In today's fast-moving world we sometimes tend to forget about putting ourselves first and making sure that we are okay. We make time for our friends and family and leave ourselves last. Self-care to me looks like pure joy and genuine happiness from within. Growing up in the south I was taught about how society labels a black man and the rules or opinions on how a man should act or become.

"I wanted to be the author of my own story. I didn't like the feeling of needing to live up to someone else's standards."
The aha monumental moment came when I began to witness some of my family members take routes in their lives that caused bad consequences. Instantly, the light bulb clicked in my head and that's when I told myself "That's not what I want for me, I want better for myself. What good would it be if I follow in their footsteps? I will just get the same results that they did."
I began to prioritize a self-care routine for myself in college. For me, it was more than hygiene or skincare products it was about making sure that I was centered and in a positive mood before I start my day. With the help of prayer and meditation, I was able to do so. As my mental health progressed, my skin health began to as well. I started using a number of things throughout the year as the season changes like most people. I am currently finding that Cocoa Butter works for my body and facial care. I also swear by a brand called Urban Skin RX. They specialize in products for people who have melanin and I love it.
If I could go back and speak with 16 years old me, I would tell him to seek your own happiness within yourself and not from materialistic things. To always put yourself first, to never seek validation from others and lastly, to keep believing in your dreams and goals no matter how big they are, shoot for the stars.
Saleam Singleton, Beauty, Skincare and Style Enthusiast AKA The Method Male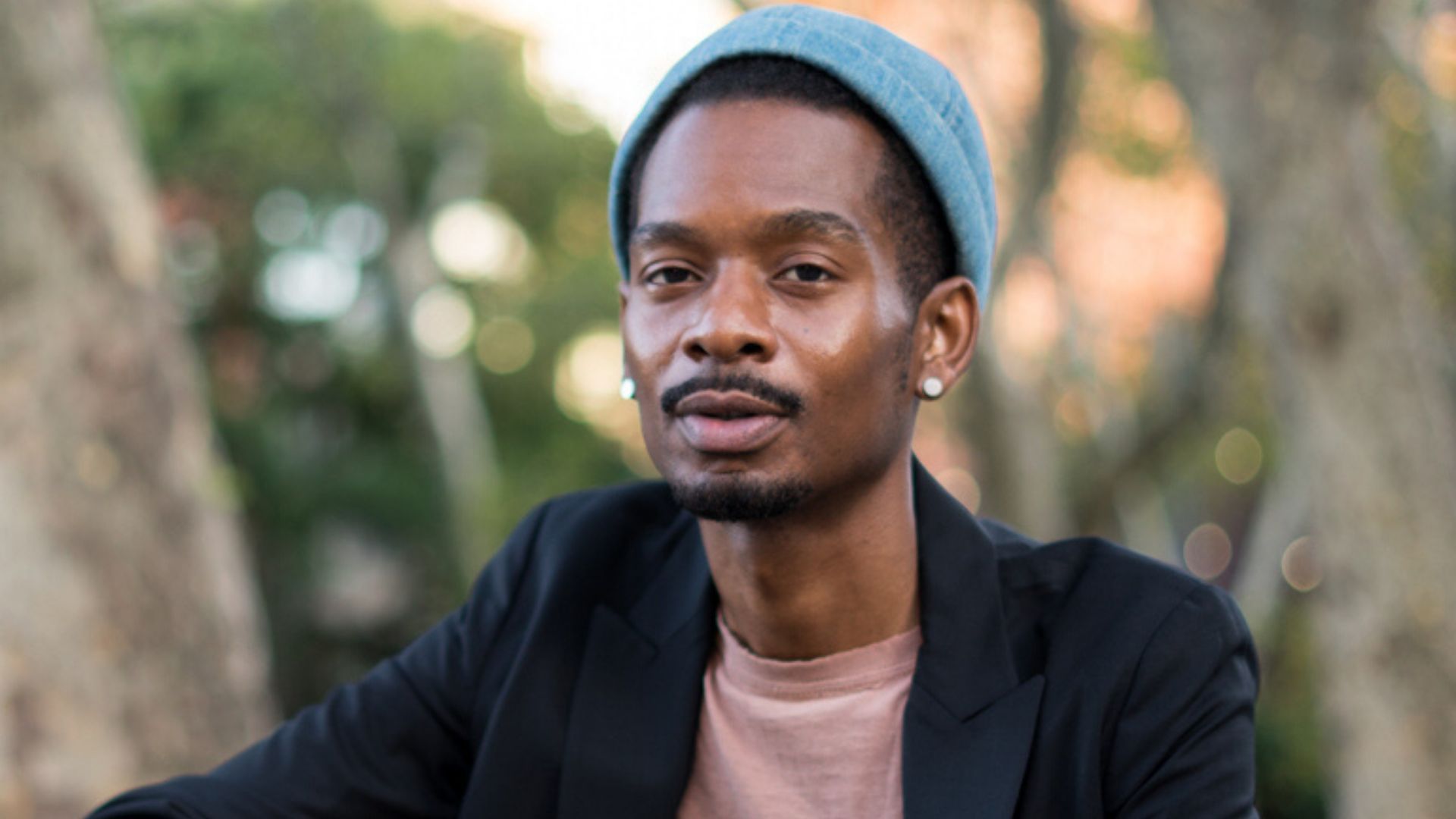 When I was a teenager, self-care came naturally to me. I love myself and I want to take care of my mind, my body. This doesn't mean that I'm perfect, or fully assembled as a person – but I've been practicing self-care for as long as I could remember, before "self-care" was in the vocabulary.  I've created habits that turned into my lifestyle like eating clean as much as I possibly can, staying on top of my mental health, and being emotionally aware by being honest with myself.
Self-care to me is when you listen to yourself, what you need to improve or maintain, physically and beyond.
"Self-care is often mistaken as merely skincare or taking a bath but I've learned that there is no one answer, it is about self-awareness before anything else."
You can't work on what you don't know and whereas I don't feel responsible for rewriting what forces outside of myself think of me or my existence because I'm too busy making sure I can be happy with who I am. I use my Instagram Profile the Method Male to represent a growing demographic – men of color and their relationship to self-care, a unique voice that challenges current beauty norms.
Reflecting back, if I could I would encourage my younger self to first discover what self-worth is-then he might be prepared for the life ahead. I would tell him to feel comfortable in his beauty, his skinniness, his uniqueness. I'd also give him this piece of advice: "Most of the bs people will project onto you, will have absolutely nothing to do you. Go out there and be a dreamer."
Dr. Melvin L. Williams 31, Assistant Professor and Communications Scholar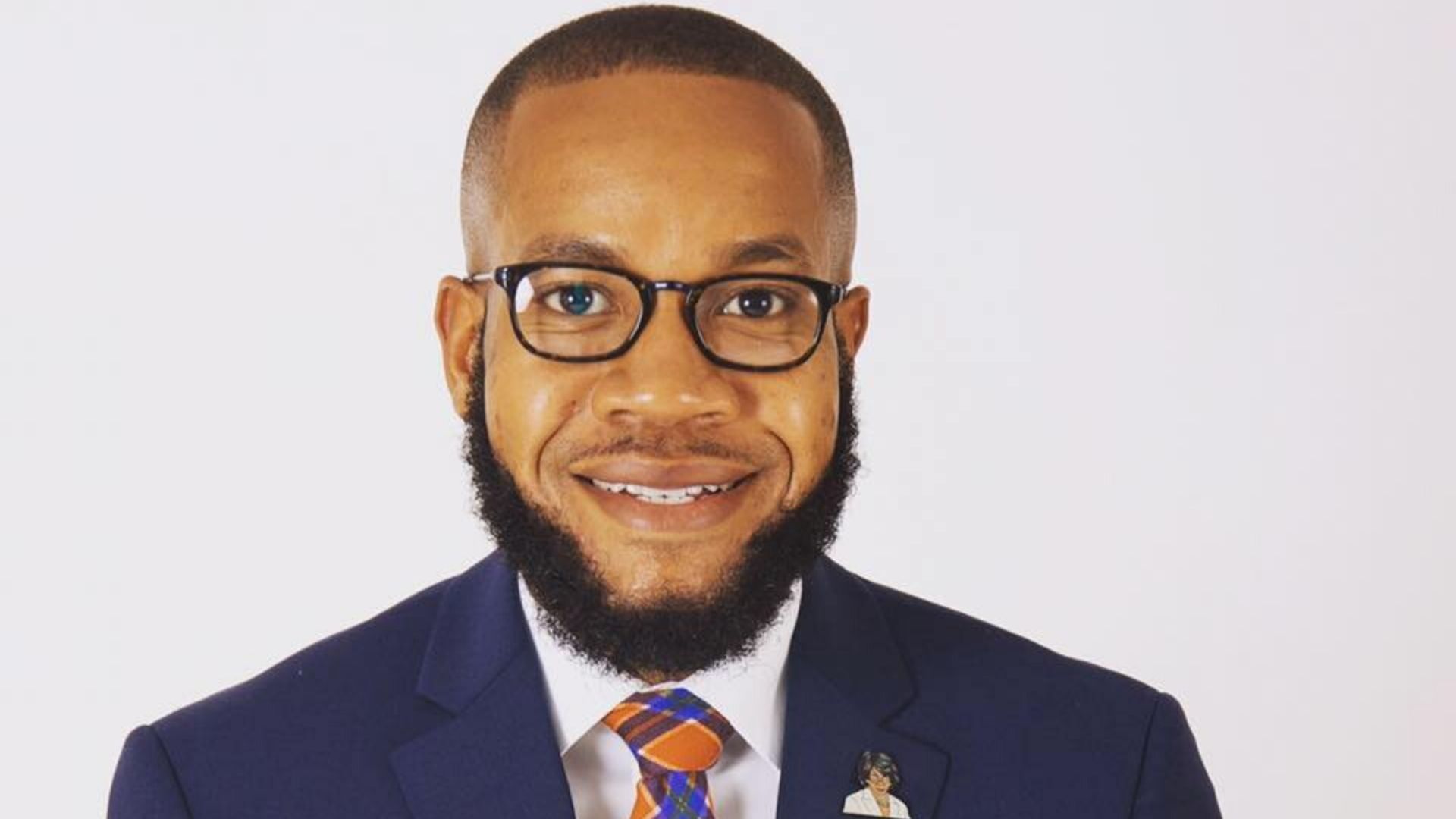 Self-care is both a personal process and struggle, for life can be chaotic yet fulfilling at times as a University Professor.
The constant giving of yourself for the uplift of humanity can sometimes leave one feeling burned out and asking, "Who is going to encourage the encourager?"
Nonetheless, my self-care consists of peaceful evenings with Tom Misch's Geography album playing in the background, witty Instagram direct message sessions with my Howard and Tennessee State University friends, empowering phone conversations with my parents or mentor, Dr. Tia Tyree, and most recently, Joseline's Cabaret on the Zeus Network.
"As an openly gay, Black man, drowning out societal narratives of Black heteronormative masculinity has been pivotal in embracing the richness and texture of my identity."
I experienced homophobia very early in my childhood, and it made me yearn for opportunities to explore the experiences of Black LGBTQ community members. Sadly, those moments did not arrive, as I struggled silently in the closet until 2014.
I achieved an active voice as a doctoral student at The George Washington University in a Spring 2014 "Genders of Popular Culture" course taught by Dr. Todd Ramlow, an openly gay professor. It was the first time that I witnessed a professor be unabashedly gay in his classroom instruction and encourage my scholarly interests in Black queer studies. I would not be as fearless or as committed to my LGBTQ students if I had not first experienced Dr. Ramlow.
I began to prioritize a self-care routine in 2015. Fresh from graduate school, I was beginning to prepare for my 30s, and I knew that physical fitness and mental health had to become top priorities if I were to birth the career I envisioned. Consequently, I implemented a strict diet of clean eating, a rigorous workout regiment, mandated personal development meditations and readings, and spiritual cleansings of negative acquaintances and energy. In terms of daily practices, I work out twice a day, achieving a minimum of six miles and a thirty-minute; high-intensity interval training (HIIT) session; listen to The New York Times' The Daily podcast during breakfast, and engage in a daily ten-minute reflection with Yogi tea.
If I could go back in time and speak with little Melvin, I would tell him, "Breathe easy kid! God has a feast for you so big that even at 31, you will still struggle to digest."
Art by Mia Saine @mia.saine