Army, it's International BTS Day!
Like many of you who woke up at 1 a.m. PST to watch the band's latest, "On," we were shaking while watching Jimin, Jin, V, Suga, J-Hope, RM, and Jungkook showcase their fierce moves. The video is the lead single in the bands' latest album, Map the Soul: 7, which has already sold over 4.2 million pre-orders around the world (already 2020's bestselling!!).
SEE ALSO: I broke up with my friends over BTS
While we reflect over how #blessed we are from having BTS in our lives, we're also amazed that the band's already been around for seven whole years. And with that, it's amazing to see how their beauty looks have evolved as well. After all, besides their flawless vocal abilities and hypnotizing dance routines – it's their skincare and beauty looks that leave everyone speechless.
From their collaborations with Mediheal to VT Cosmetics, to entire reddits about their skincare, it's easy to understand just how they're the world's biggest beauty influencers. With the highly anticipated release of Map of the Soul: 7, we've compiled a list of 7 videos that showcase some of their most iconic looks, from their debut in 2013 with "We Are Bulletproof" to 2020's "On."
1 We are Bulletproof (2013) – Theme: Loud and Clear

The babyface group debuted with a bang, as they gave us all the bad boy vibes in this video. They accessorized with spiked leather jackets, chains, and even football helmets but BTS did not come to play. Makeup wise served us with a dramatic, dark eyeliner that naturally drags our attention to their puppy eyes and a perm that would even make our halmeonis jealous.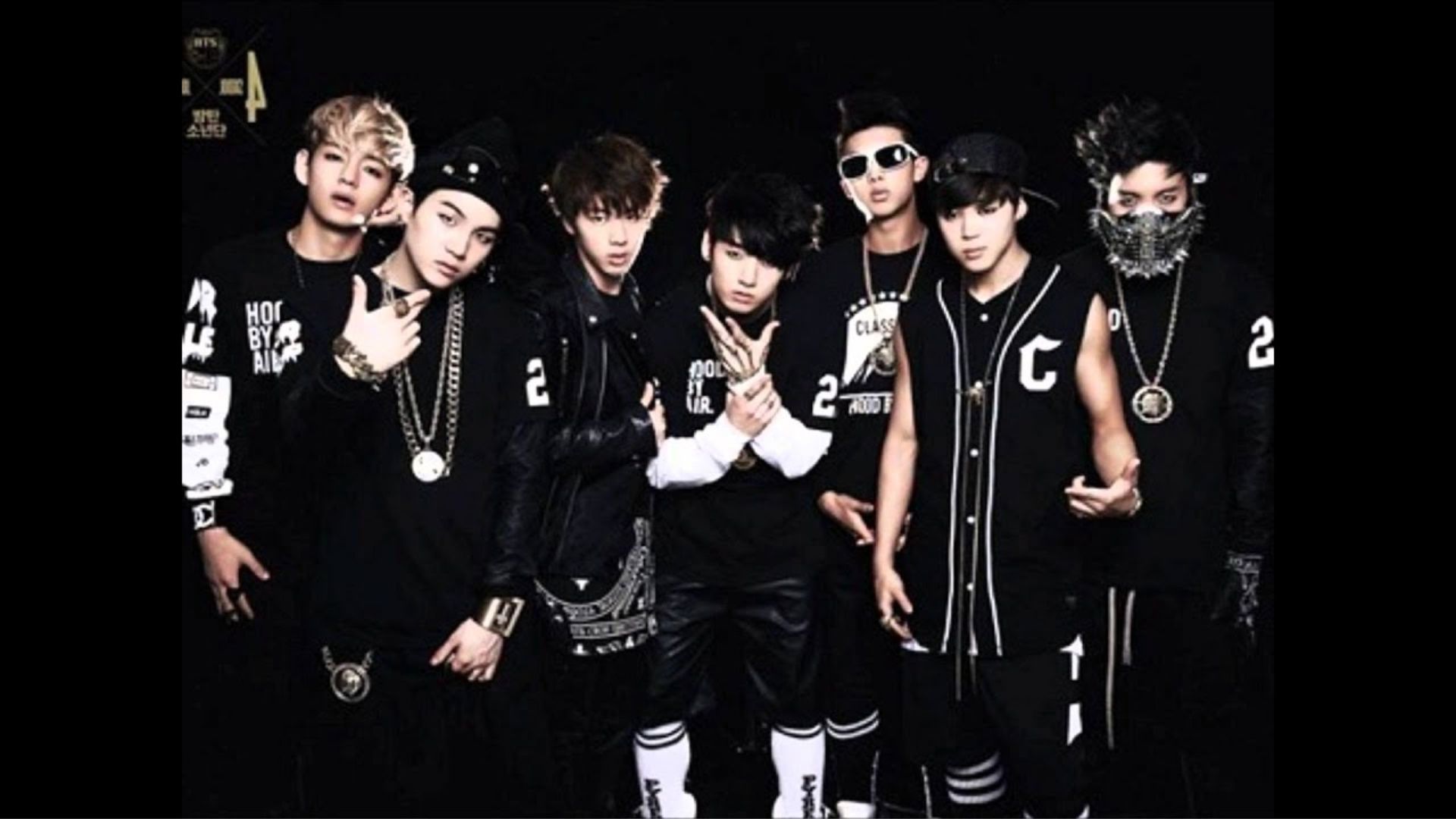 2 Just One Day (2014) Theme: Schoolboy Days

We like to call this, the beginning of the hair dye craze. Providing us with a stark contrast to Bulletproof, we are introduced to the start of their trendy hair colors. From Jin and Jungkook's maroon hair to RM's platinum look, their famous hair dying days began. With their harmonious runs, the boys sported a dewy look in uniform that had us ready to grab our books and head to a study sesh.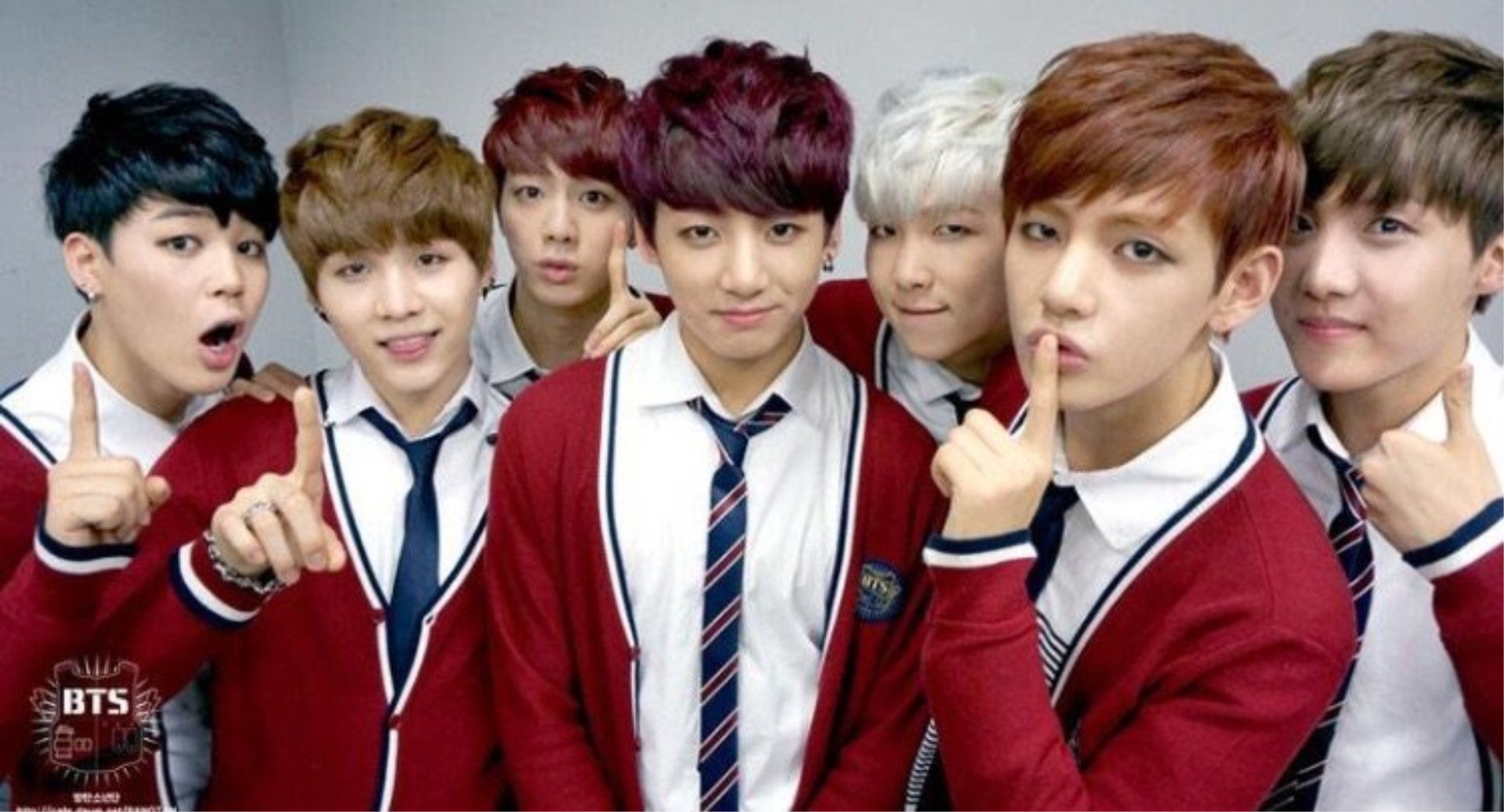 3 I Need U (2015) Theme: Casual 'fits meets not so casual vocals

Though on the darker side, I Need U had us thinking we were in a K-Drama. BTS wore makeup that complimented their natural features. From the close up of V's' full lips to RM's irresistible jawline.  I Need U focuses on the 7 boys, who give off a Peter Pan Lost-Boy vibe in this video. As, army know this is the beginning of previews, hints, and clues to a career-long mystery and storyline. (Also can we talk about Jimin's scene in the bathtub? A+ acting skills where's his Oscar at???)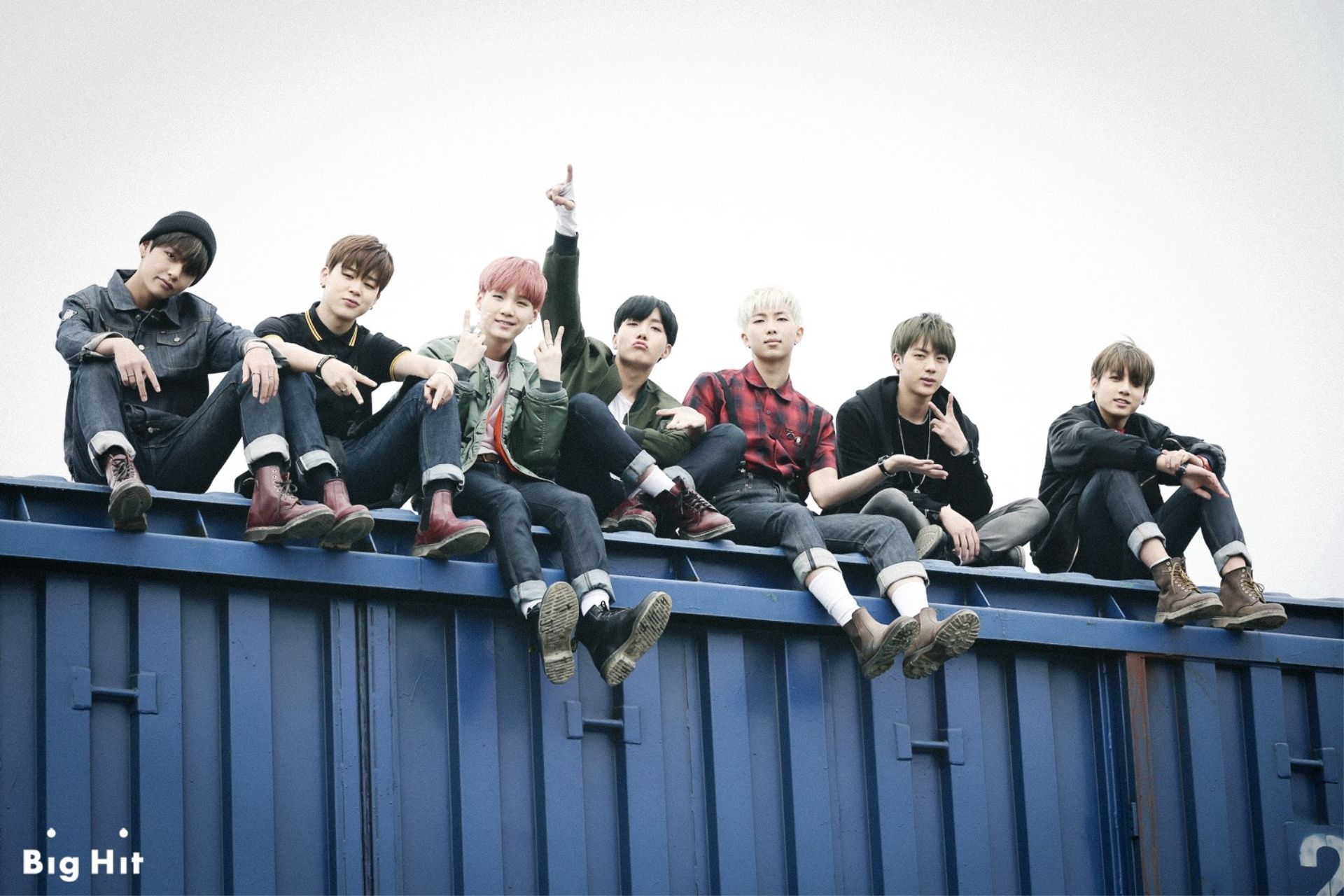 4 Blood Sweat and Tears (2016) Theme: Sexy Smokey Eye

BTS complemented their fitted, sparkly and velvet blazers with a sexy smokey eye look. While their eyes did all the talking, their lips remained a neutral color which easily complimented the smoky eye look. As we all know Jin also knows as Mr. Worldwide Handsome didn't dye his hair as often as the other members in the earlier days, so it was a nice surprise to see that dusty blonde hair color. (Which was such a look!)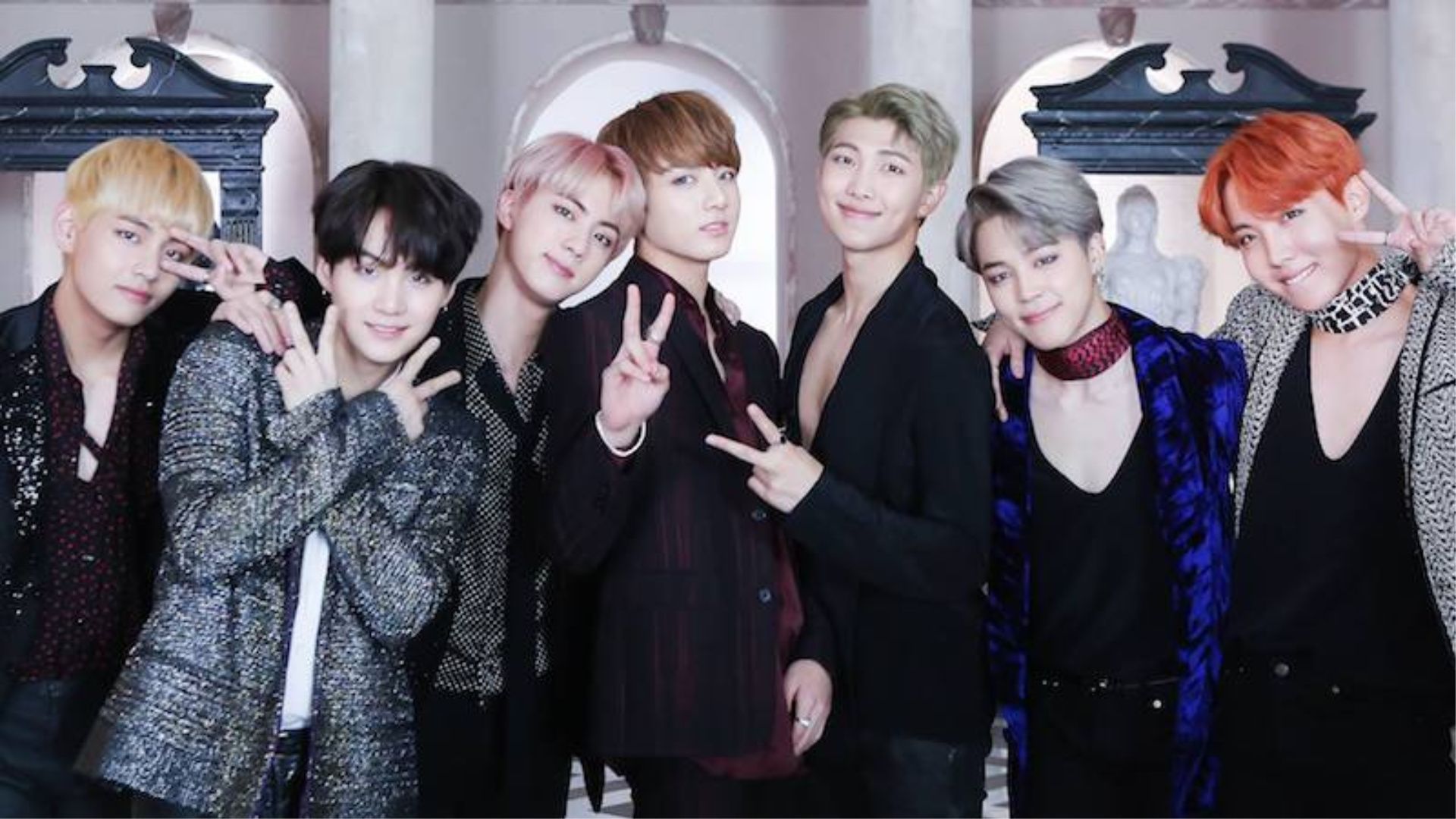 5 Mic Drop feat Steve Aoki and Desiigner (2017) Voluminous Hair: All about the comma and the crimps

While their first debut was very flashy with gold chains, the boys evolved into a street style fashion in Mic Drop. They complimented their oversized, baggy t-shirts with bucket hats and long bandanas tied around their heads. While V and Suga literally made us pause our words with their comma hair, RM gave us early 2000s vibes with crimped hair can you say, #trendsetter?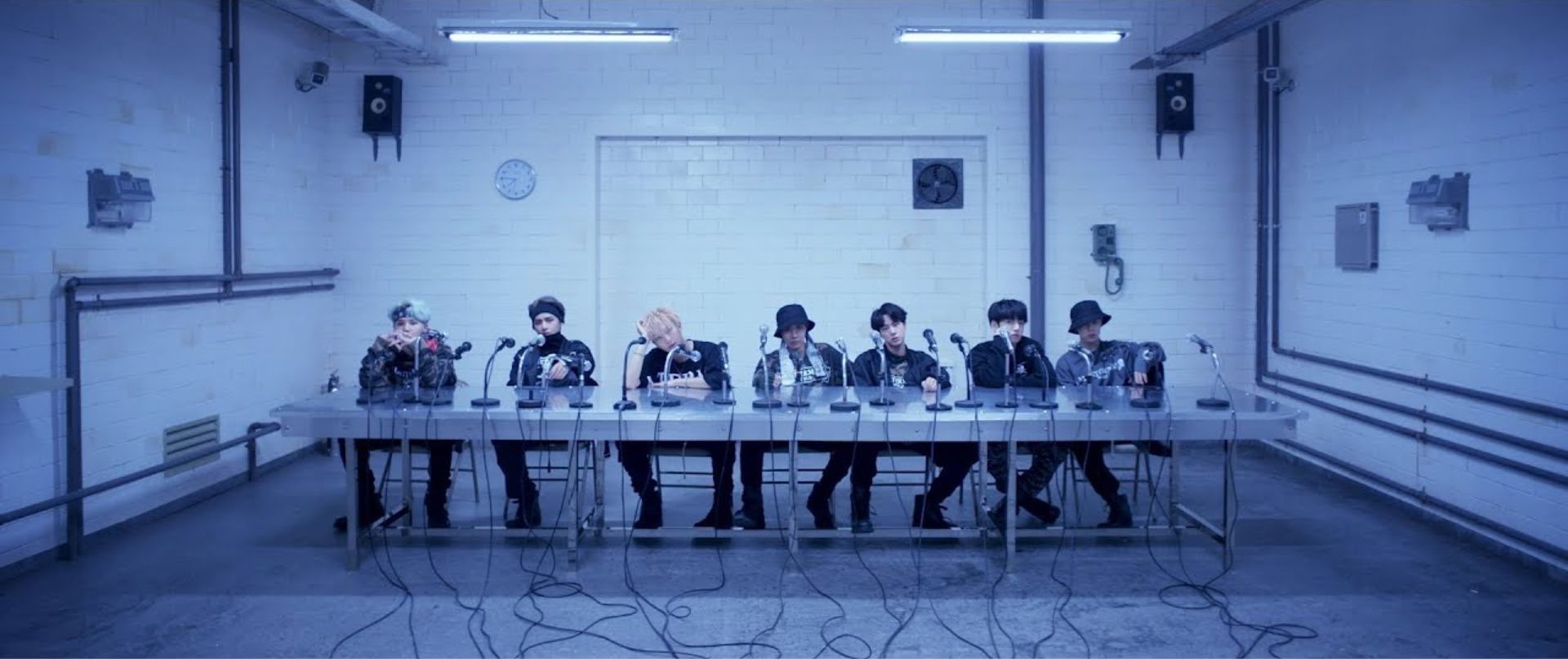 6 Idol (2018) Theme: BTS World

We didn't know if we were in a video game or Alice in Wonderland – BTS version but we were (and still) are all here for it. With their neon-bright lip tint and vivid blue contacts to match the neon-bright backgrounds, we couldn't help but appreciate this mini-movie. It is also worthy of noting how the background guys in one scene had vibrant red eye makeup that creates a mask look, how trendy and out of the box.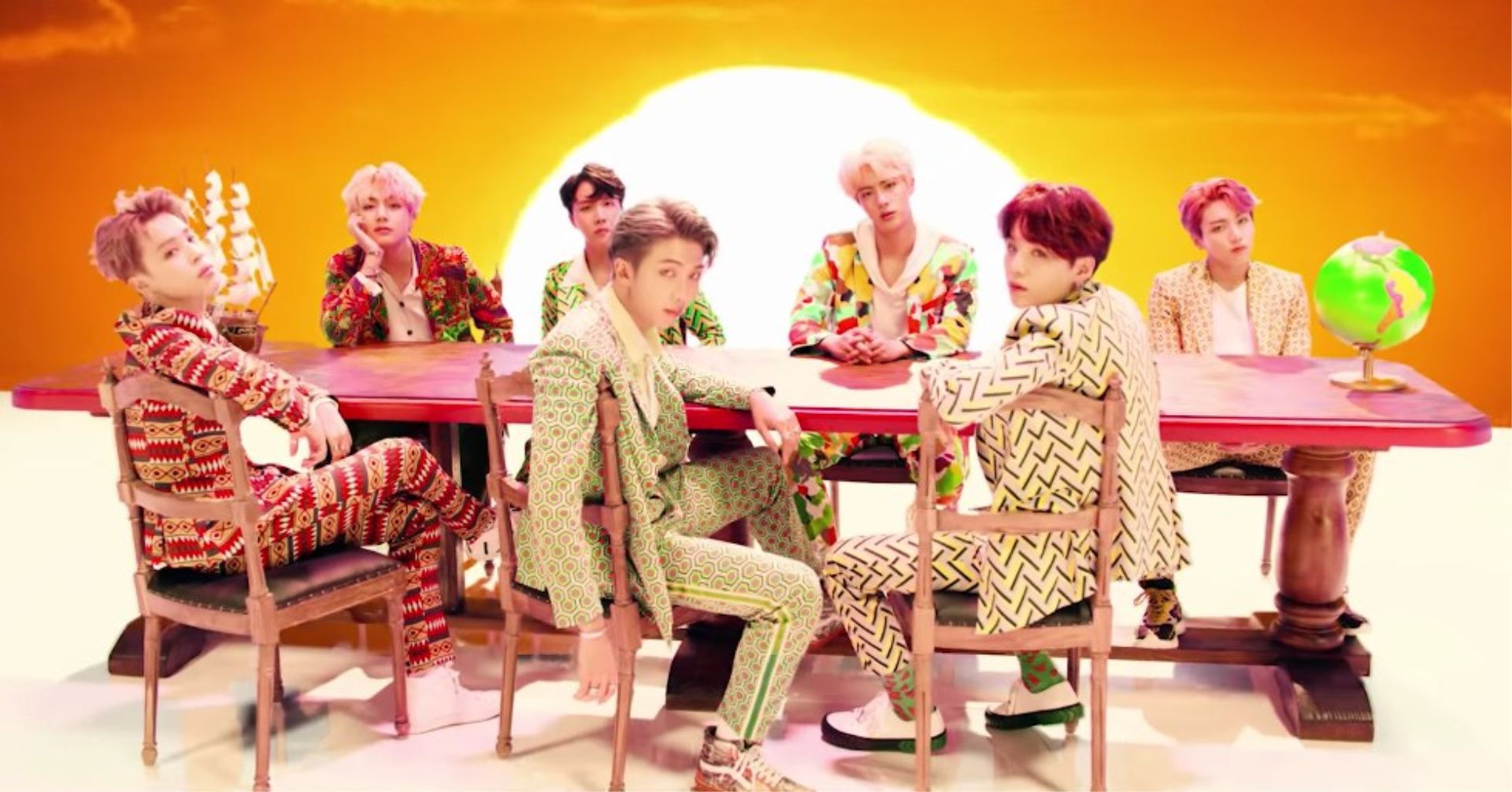 7 Boy with Luv feat Halsey (2019) Theme: Accessorized to the Gods

"Oh my, my my. Oh my my my." the American artist Halsey leads through the bridge of this song. Oh my is right. This video is fun and exciting but our favorite thing of all: the accessories. As we get a close up of each member in the various scenes, we can't help but glue our eyes to the accessories they wear. From V's rose ring to Jungkook's hoops to RM's gangster hat, each accessory compliments each member, and creates a drop gorgeous look for every single one of them.
Besides Jimin's elegant runs and RM's witty raps, BTS has served us look after a look on a silver platter. New music means new makeup: we can't wait for all the dazzling eyeshadow and nail art that BTS will show off in 2020.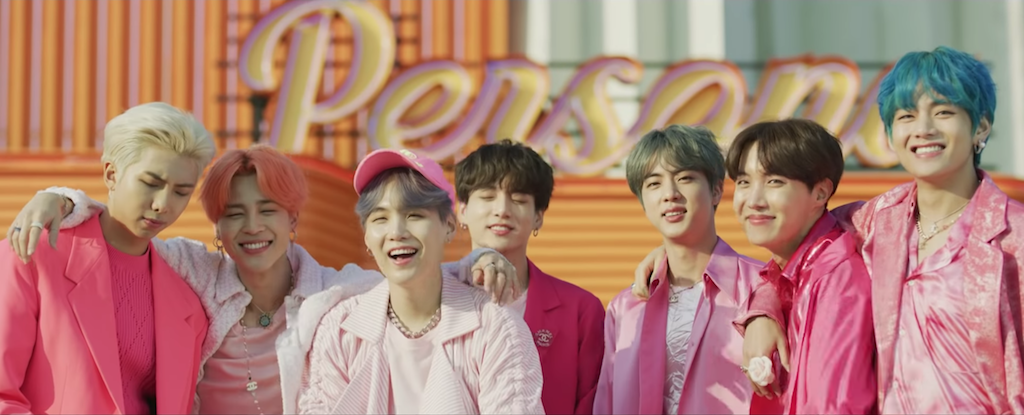 Bonus: Map of the Soul: 7 "On"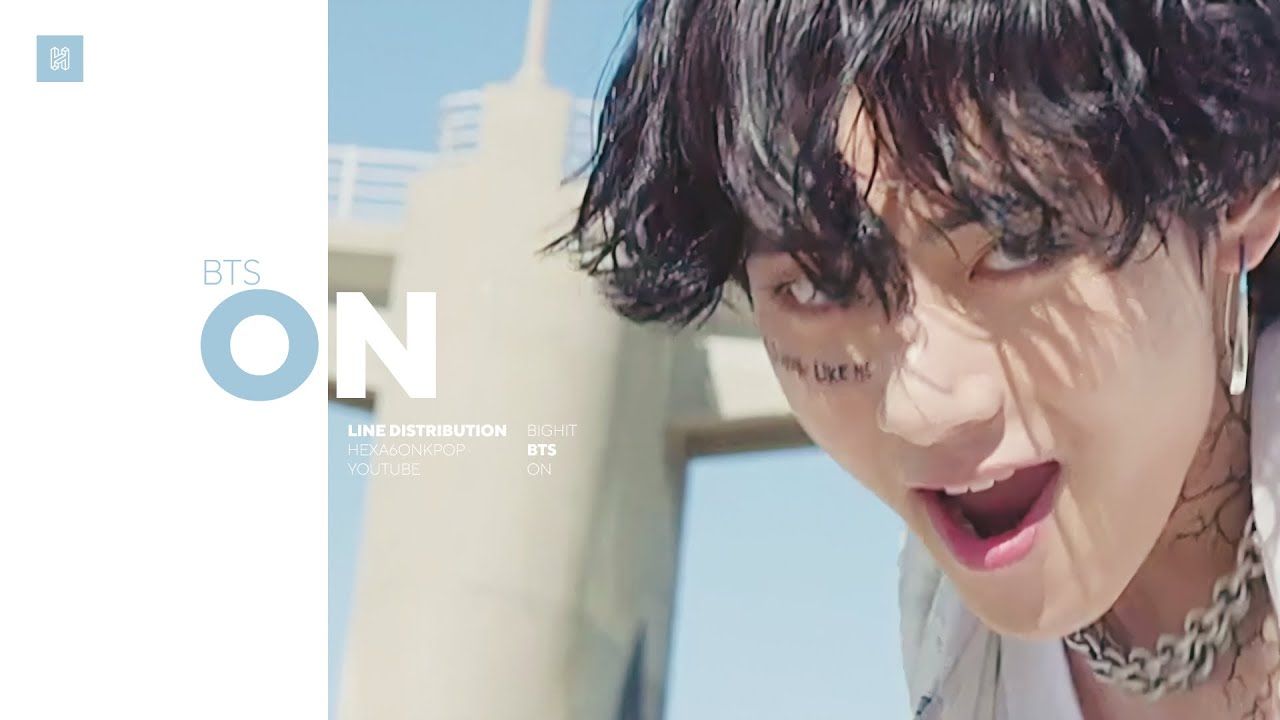 The face tats! The silver/blue hair! The luscious pink lips! Jimin's body rolls. WE. CAN'T. The latest from the group is all about fierceness and we can't help but stare at these guys and their amazing outfits. But their glowing faces, their paste-colored makeup and hair, is definitely a look that we'll be dreaming about – forever.