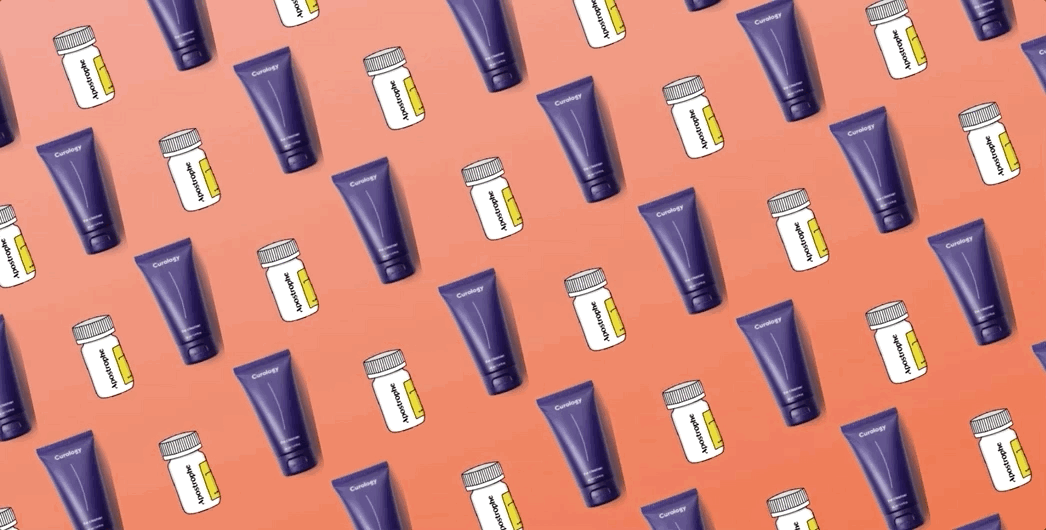 As technology innovates, hyper-personalized skincare continues to capture all of our attention.
By now you may have been bombarded by brands obsessed with curing your acne. From Curology (try your free trial for $4.95, 30-day supplies, $19.95), Apostrophe ($20-$90 depending on the prescription type), to Amwell ($70 per visit), they're all companies that claim to cure acne through visual diagnosis and personalized treatments. But do they really work?
Telemedicine is increasingly becoming a big business and according to Global Market Insights, by 2025 it's expected to exceed $64.1 billion in the U.S alone. It's no secret technology is giving the beauty industry its own makeover. With telemedicine on the rise, personalized skincare companies who analyze your skin through quizzes, AI, and photos are creating some serious buzz.
And while some consumers really do have life-changing results, for others it's not a one-stop-shop. Some say they're not getting the results they expected out of these brands. One, like Matthew Kim, 19-year-old University of Colorado student. Matthew signed up for Curology to help him with his acne breakouts and says it helped him to a certain extent but, once stopping after two months of the regimen, he began to break out again. That's when he started using Apostrophe, which actually prescribed acne meds like doxycycline to fight acne. He notes the progress in his skin was much more gradual and that while he still has breakouts, he doesn't experience them as often as before starting with the brand.
SEE ALSO: This $7 acne gel destroys your cystic bumps in a day
"I would say that you get exactly how much you put into these [personalized] brands," he says. "So, if you're frequently talking to the team and doctor, I feel you get more out of the service. I like how I always have professionals there to answer any questions I may have".
These brands make it seem as if they're hyper-personalized, categorizing skin types and severity of conditions like acne or rosacea, among other skin ailments. But for Matthew, who compared the creams he received with his friends, treatments were the same. Basically, these brands lump skin conditions and severity with others with similar acne, rather than truly personalizing it for an individual, as they claim.
Dr. Yunyoung Claire Chang from Union Square Dermatology, explains how personalized skincare is almost like a two-fold subject. On one hand, there are blank spaces within the skincare industry that personalized skincare fills, while also posing risks associated with using these services. "Personalized skincare companies are really fulfilling this need now, they're creating unique formulations for specific skin types and conditions and delivering through multiple mechanisms and being very creative," she tells Very Good Light.
But there are benefits to using these formulations, she says. For one, it's a lot more affordable than going to see a dermatologist, especially without insurance. It also minimizes the time it takes to receive treatment as well. It allows access to products that you wouldn't find over-the-counter.
Despite all these wonderful attributes, personalized skincare is not risk-free and certainly doesn't guarantee a solution forever. These questionnaires and photos people send in, don't always reveal everything, like skin texture, early signs of infection or even cancerous moles. For that, it takes seeing an in-person professional for proper diagnosis While these brands have good intentions, subscribing to these services shouldn't be an excuse to avoid seeing a dermatologist IRL.
"Seeking care in person does give more comprehensive care and even more personalized care," Dr. Chang says."These personalized skincare regimens increase the time it takes for individuals to see a professional because they think 'oh, maybe I don't have to see a dermatologist' when in fact, a lot of times they need to," says Dr. Claire, who continuously wants to educate individuals on the importance and quality of in-person diagnosis.
Ultimately, starting any new regimen that has to do with prescriptions calls for doing all of your research to make an empowered decision.
For more information, check out Curology, Apostrophe , and Amwell