Dancers are required to glow.
With sweat and makeup congealing under the heavy stage lights, their pores go through hell and back. But how do they still get their best skin from day to night? Turns out, they prescribe to a "skincare that's practice until made perfect" model.
SEE ALSO: These are the back to school beauty products you need now
Well, at least according to Joseph Aumeer of The Royal Ballet, who finds dancing is chaotic for his skin. The dance professional says that he's dancing from morning to night, with rehearsals and performances in between. For him, it's about treating his skin as he does his twirls and plies.
José Lapaz Rodriguez, who is currently studying contemporary and modern dance at school, agrees. For him, moving, stretching and dancing for days on end is challenging. Naturally, he sweats and his skin gets oily, but he's also constantly being exposed to bacteria. Sometimes the choreography calls for dancers to put their faces on each other. Hand on face, face on back, face on arm, face on foot – the possibilities are endless when it comes to how many sweaty body parts touches dancers' faces. At times, José's face even ends up touching the ground.
Between the sweating and the constant exposure to breakout causing bacteria, add stage makeup and its pore-clogging perils. Compared to everyday makeup, stage makeup is heavier, thicker and comedogenic. After all, it's meant to stick to skin through the heat of the stage lights. On its own, smear-proof makeup is great, but combined with dancing and bright stage lights, sweat gets trapped in dancers' pores under their makeup. "Along with the rest of our body," Sean Miller of the Sarasota Cuban Ballet School says. "Our skin is honestly put through a lot."
Despite everything their skin goes through, dancers still somehow manage to have dewy, luscious, beautiful skin. After all, it's almost a requirement when you're onstage, with nothing to bare but your soul. Very Good Light spoke with three dancers who are as dedicated to their skincare routines as they are to dancing to learn all about their skincare secrets.
Joseph Aumeer
Having danced since he was 9 years old, Joseph grew up with the pressures of being on stage, being surrounded by mirrors in the studio, and having his pictures taken by the press. In other words, he's gotten used to people staring at him.
Although it's not a major pressure, Joseph found that there is still a push to look after himself with all those eyes on him. "Looking after my skin and seeing results definitely gave me more confidence and a healthier outlook on things," Joseph shares.
After rinsing with water in the morning, Joseph follows up with the Pixi by Petra Glow Tonic. "I started using this recently and it's really helped my skin get a good glow and feel clean," he raves. The 5% glycolic acid toner exfoliates his skin, even getting into the pores and flushing them out. Next, Joseph follows with the This Works Morning Expert Hyaluronic Serum – the serum's star ingredient hyaluronic acid keep his skin moisturized all day long, keeping oil production level, while the Vitamin C brightens. Once he locks everything in with La Roche-Posay's Effaclar Duo [+] SPF 30, he's ready for a long day of dancing. The mattifying moisturizer helps Joseph control blemishes, and the SPF, a daily essential, is especially important when using AHA's like glycolic acid in the morning.
Throughout the day, Joseph is sure to continuously hydrate. Not only is water necessary for the body when dancing for hours on end, it helps Joseph's skin stay hydrated and plump. From time to time, he also spritzes on the Mario Badescu Facial Spray with Aloe, Herbs, and Rosewater. "It does give you a good flow and leaves you feeling fricky fresh," Joseph says.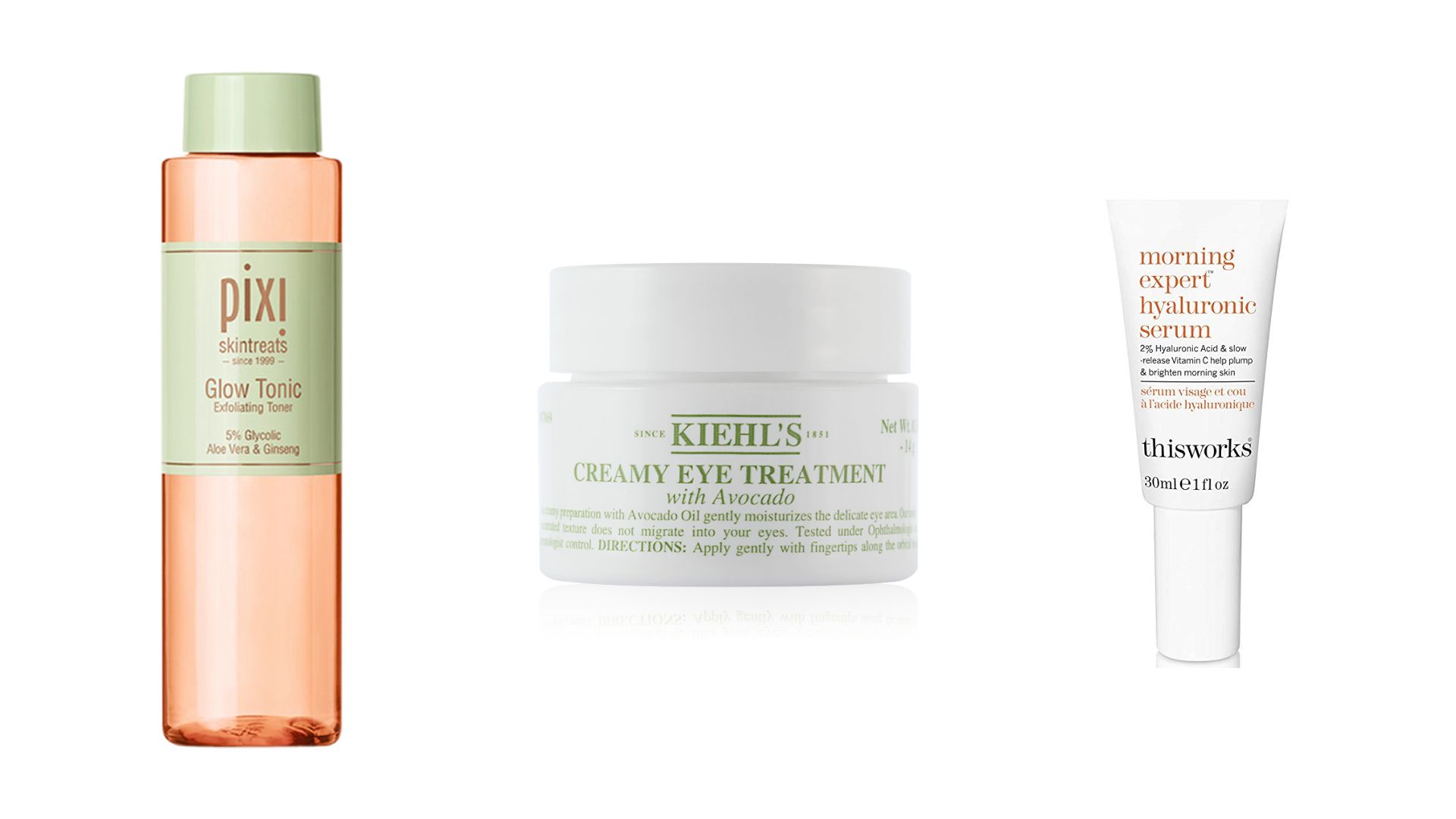 After a long day of dancing, Joseph always makes sure to thoroughly cleanse his face with the La Roche-Posay Effaclar Purifying Cleansing Gel. This cleanser washes away a day's worth of dirt and oil while still being gentle on Joseph's skin. With his busy schedule, the last thing Joseph wants to worry about is irritating his skin. He follows with the same toner from the morning, gently taps on the Kiehl's Creamy Eye Treatment with Avocado, and adds a moisturizer so his skin is prepped for the long day ahead of him tomorrow.
Sean Miller
Sean appreciates every moment he's dancing. When onstage he doesn't have to think about his skin. He's focusing on every plié, jump, pointed toe.
But once he leaves the stage, he's passionate about skincare.
"I try to really focus on hydrating my skin for the tough day ahead," Sean shares. In the morning, he starts by cleansing with the gentle and non-irritating Drunk Elephant Beste No.9 Jelly Cleanser. Next, Sean goes in with the 2-in-1 Laneige Cream Skin Toner & Moisturizer, which helps him achieve soft, supple skin. For an additional boost of hydration, he follows up with a moisturizer. "Currently loving the Belif Aqua Bomb as well as the Farmacy Honey Drop lightweight Moisturizer," he tells us.
For eye cream, he recommends a light layer of the Floral Hydro Eye Gel Cream from Mamonde and Tatcha's Camellia Gold Spun Lip Balm to finish off his skincare routine.
Throughout the day, Sean is sure to wipe away the excess sweat from his face with facial wipes and use moisturizing face mists during rehearsal breaks.
His nighttime skincare routine is similar to his daytime routine, but he is sure to use a more heavy duty cleanser to wash away his long day. For the past two years, Sean has been using his trusted and beloved Shisedo Deep Cleansing Foam face wash. Twice a week, he'll exfoliate with the Rice Enzyme Powder from Tatcha. The powder to foam formula gently polishes skin without over-exfoliating. Sean also recommends the Neogen Bio-Peel Gauze Peeling Pads. Formulated with lactic acid, a chemical exfoliant, Sean finds that he can slough off dead skin cells without rubbing and tugging at his face.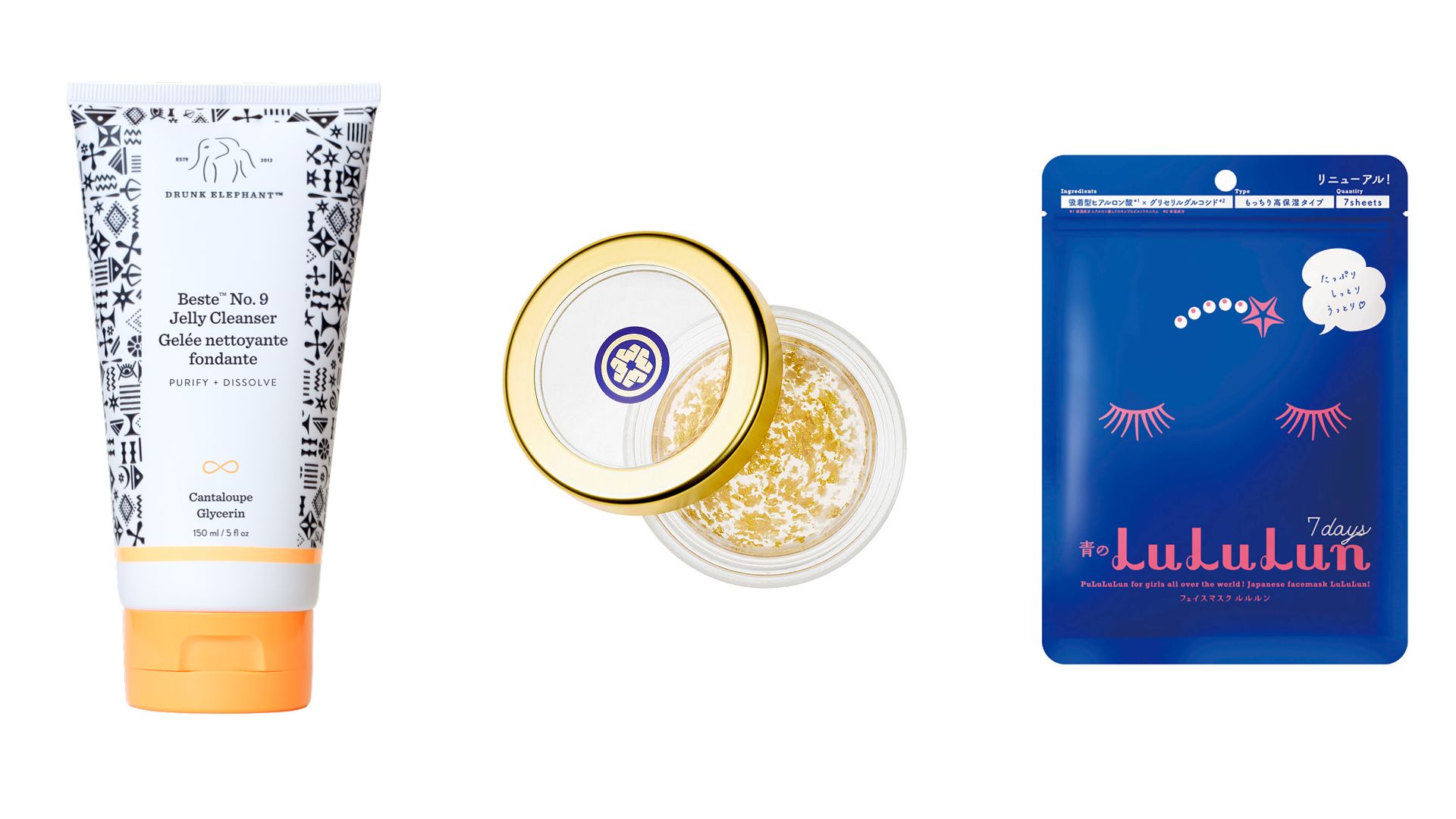 To really indulge in self-care, Sean also masks a couple of times a week. From sheet masks to sleeping masks, he loves them all. "I love all the masks from Summer Fridays, Glow recipe, and Sulwahsoo," Sean shares. As a bonus: He also loves Japanese sheet masks Saborino and LuLuLun.
José Lapaz-Rodríguez
For his skin, José chases balance. His cleanser of choice is the Clearasil Gentle Prevention Daily Clean Wash. "It doesn't leave my skin too dry," he explains. "It's very gentle but it does the work." He exfoliates with Lush's Ocean Salt scrub. With flakes of sea salt, avocado butter, coconut oil, and citrus extracts, this scrubs buffs away dead skin cells while moisturizing, nourishing, and toning. For toner, José uses the Original Facial Toner from Thayers. It's important to him that it's alcohol-free – it helps keep his skin balanced. Witch Hazel, the toner's hero ingredient, is a known natural astringent. It shrinks pores and reduced inflammation, which is perfect for all the sweat and oil dancing all day long can cause. For moisturizer, José then uses the Shea Moisture African Black Soap Balancing Moisturizer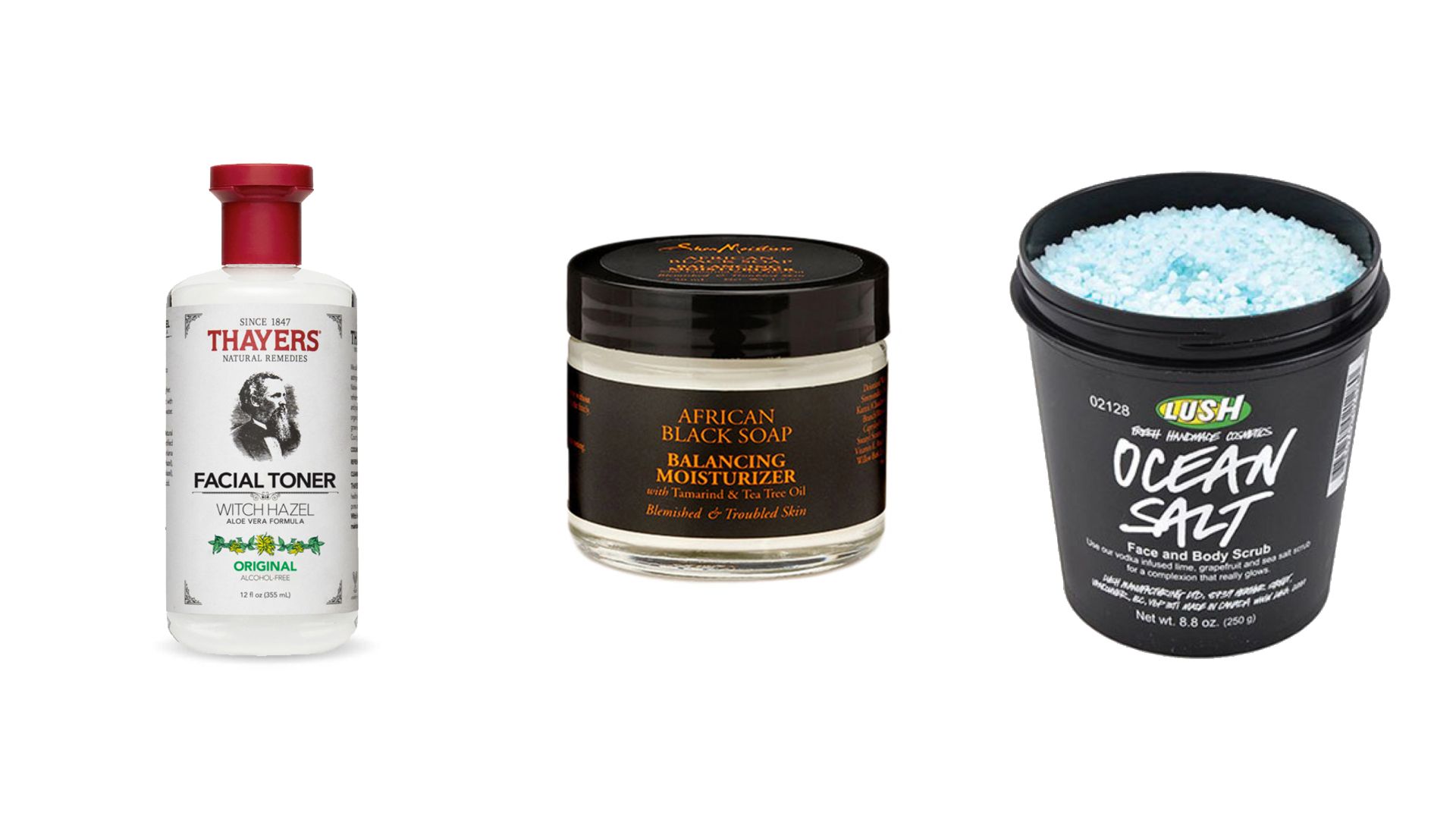 During his quick breaks between rehearsals, José rinses his face. Not to irritate his skin by cleansing every time, he sticks to just cleansing with water to wash the sweat off.
José's real secret is 100% natural African shea butter. At night, he carries out his skincare routine but swaps moisturizer for shea butter. He finds it helps with everything from acne to restoring his skin. "I love using shea butter because I wake up with the smoothest skin and lips," he explains. "It's boosts my self-esteem because I feel ready to take on anything in the day whether it's going out with friends, performing, or having photo/video shoots." As an additional bonus, José swears shea butter also helps his lashes grow longer.
It's not exactly a secret that dancers go through a lot with their skin, but now the secret to keeping their skin happy is out. They key? Gentle but thorough cleansing keeps both irritation and bacteria at bay. Moisturizing makes sure skin stays hydrated no matter how much you sweat is key in keeping oil production at a minimum.