Even though I just graduated, summer ending brings back some major PTSD. After every end of August, I get stress dreams about going back to school.
Usually, they involve the campus transforming into a creepy, haunted carnival or a global disasters worthy of Dwayne "The Rock" Johnson's assistance. While those nightmares are extremely unlikely to come to life (knock on wood), there are still some nightmarish scenarios that are universal for any student. Not everything is going to require a disaster survival kit, so we put together everyday emergency items for all the little stressful scenarios you might run into this school year.
SEE ALSO: The one reason you're breaking out this hot girl summer
You look like you haven't slept in a few months
Three months to be exact. Summers are for napping all day, hanging out with friends, and going to cheap, cool new restaurants. Oh, and marathoning The Office before they take it off of Netflix.
When you start school, everything changes. It's all about those all-nighters and focusing on those pesky midterms (shudder!). Luckily, with a few quick steps, it's easy to look like our usual awake and vibrant selves when we get up for school.
First step? Depuffing. You can swipe the Pixi by Petra 24K Eye Elixer Peptide under your eyes, roll your face with a jade roller that was in the freezer overnight, rub ice cubes over your face, or whatever else works for you. I usually just hold a cold compress to my face while I eat breakfast. Once the swelling has settled, brighten under the eyes with a trusted concealer and add a nice flush with blush.
Another pro tip: Using a white eyeliner on you lower lids to brighten your eyes. Our favorite is NYX's bestselling Slide On Pencil. For $8, it'll last you all four years.
BUY Jade Roller, HERE $20
BUY First Aid Beauty Hello FAB Bendy Avocado Concealer, HERE $22
BUY Burt's Bee 100% Natural Blush with Vitamin E, HERE $10
BUY NYX's Slide On Pencil, HERE $8
You have a giant zit on your face
Breakouts are normal, but they always seem to surprise you at the most inconvenient times – ever.
Never again do you have to let a breakout shake your confidence before a big event like the first day of school or an important presentation. With the help of a few Very Good Light favorites, you can zap your zit away ASAP.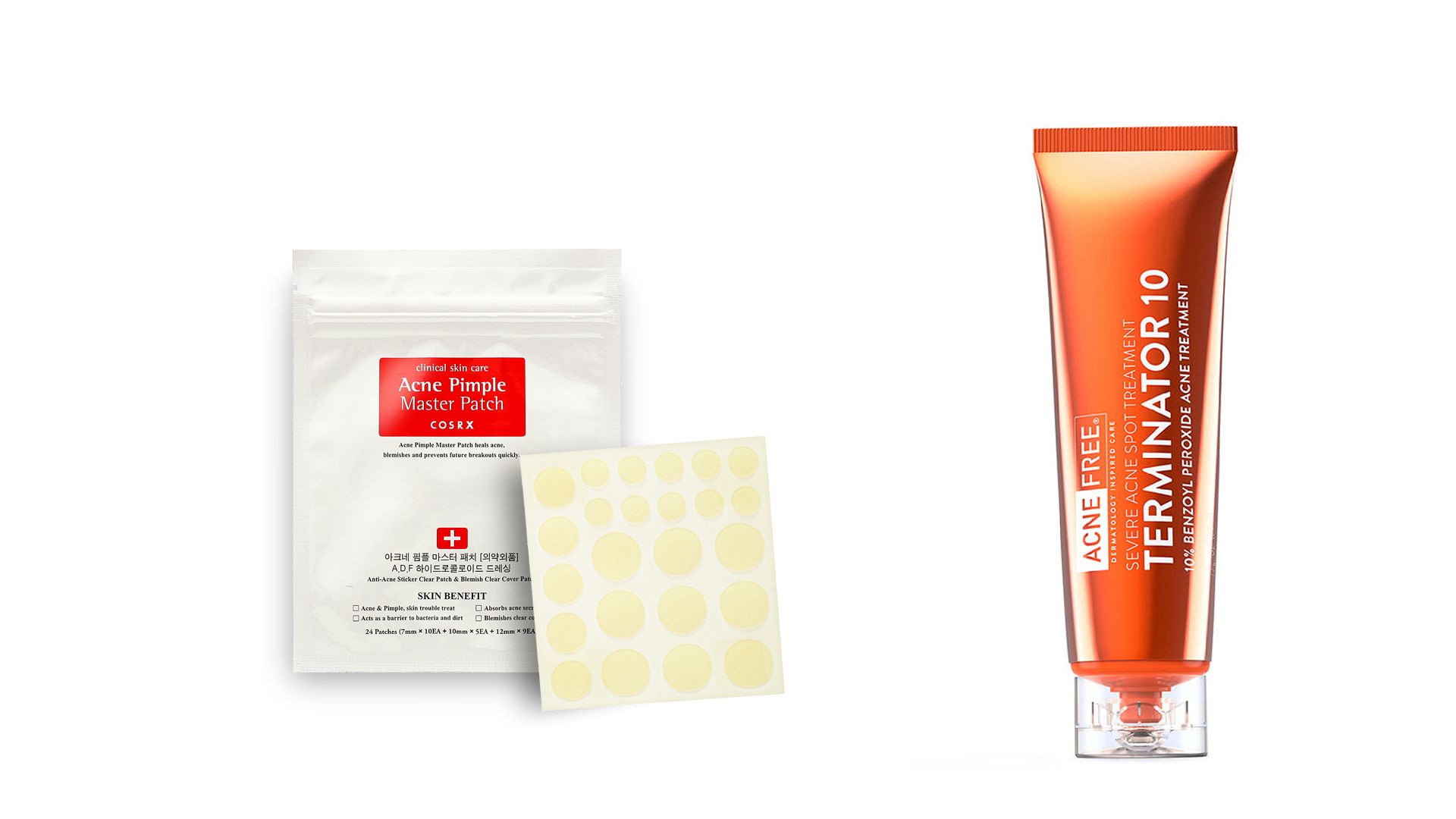 Pimple patches are everywhere these days, but one that actually works is the Acne Pimple Master Patch from COSRX. Prefer a cream? What about the AcneFree Terminator 10? Don't have anything on hand and all the stores are closed? Look in your first aid kit and put some Neosporin on your pimple. I know, I thought it was odd too when my friend first told me about it, but trust me, it works.
BUY COSRX Acne Pimple Master Patch, HERE $5
BUY Peace Out Acne Healing Dots – 20 ct., HERE $19
BUY AcneFree Terminator 10, HERE $8
BUY Neosporin Original Ointment, HERE $4
You overslept and you have five minutes to get ready
This doesn't actually qualify as an emergency if you're a fan of a #nomakeup face, but if you're anywhere near as high maintenance as I am, it's a crisis. While I'm fully the type of person who would attempt to squeeze in the entire 10-step K-beauty routine and a full face of makeup, I'm also not going to encourage anybody to be late to class.
In order to look fabulous and be on time, a simple routine is all you need. Swipe on some Glossier Boy Brow to shape, fill in, and tame your brows. A simple coat of mascara to open up your eyes and some highlighter in the inner corner of your eyes and the high points of your face have a huge impact without eating away at your time.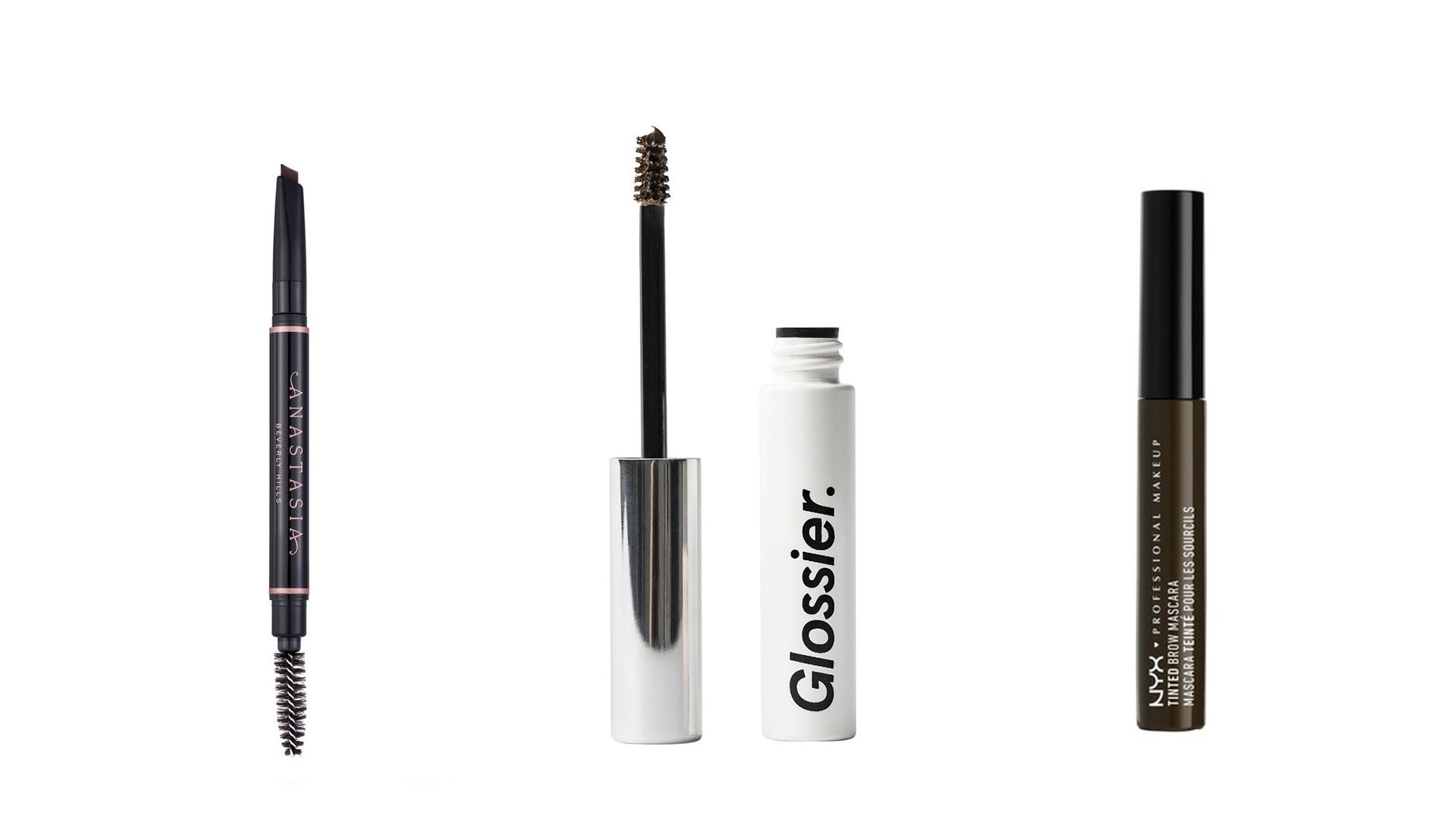 BUY Glossier Boy Brown, HERE $16
BUY NYX Tinted Brow Mascara, HERE $7.50
BUY Anastasia Beverly Hills Brow Definer, HERE $23
BUY L'Oreal Lash Paradise Mascara, HERE $8
BUY Benefit Watts Up Highlighter (mini size), HERE $8
You have class right after P.E.
Anybody who has watched Legally Blonde knows that "exercise gives you endorphins; endorphins make you happy and happy people don't just shoot their husbands!"
Reese Witherspoon isn't wrong. Exercise is great for you, but the problem with P.E. classes is after the class when you can't shower and you spend the rest of the day swimming in your sweat. Some essentials to make sure you never make a stink about stinking? Deodorant, duh. A great aluminum free yet effective option is the Native deodorant.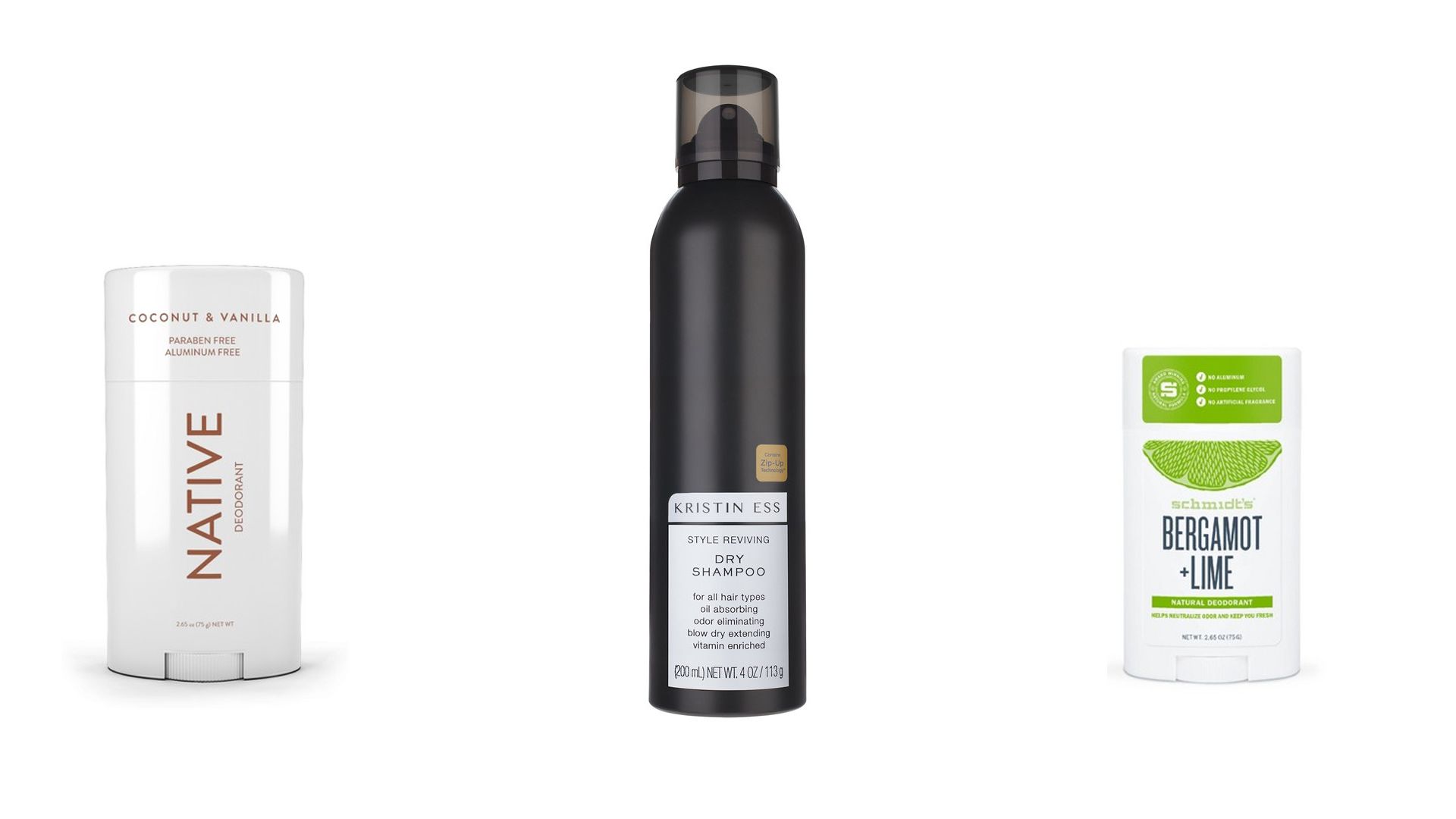 Also, a trusted dry shampoo, like the Kristin Ess dry shampoo, goes a long way in disguising any signs of hair sweat. Dove's own Foam Dry Shampoo is also a solid choice. To go the extra mile, invest in some face wipes to prevent clogged pores and follow up with your favorite moisturizer. Our favorite wipe is Burt's Bees that comes in Grapefruit. It's gentle, but refreshing enough to awaken your senses. As for moisturizer, Clinique has a great one that's lightweight, quickly drying, and suitable for all skin types.
BUY Kristin Ess Style Reviving Dry Shampoo, HERE $14
BUY Native Deodorant, HERE $12
BUY Schmidt's Bergamot+Lime Natural Deodorant, HERE $4.79
BUY Burt's Bees Facial Cleansing Towelettes – 30 ct., HERE $3.50
BUY Clinique Dramatically Different Hydrating Jelly – travel size, HERE $5
BUY Dove Foam Dry Shampoo, HERE $4.89
You have to pull an all-nighter
I don't know anybody who enjoys an all-nighter. If you do, nice to meet you!
Not sleeping can be bad for your physical, mental, and emotional health, but it can also take its toll on your skin. Equal parts caffeine, stress, and unhealthy snacks, all-nighters can lead to dehydrated skin, puffiness, breakouts, and more. If you absolutely have to spend the night at the library, be sure to cleanse your face before you go to the library and put on a thin layer of an overnight mask such as the Water Sleeping Mask from Laneige. Once you're at the library, put on some under eye masks to get ahead of the swelling. All-nighters aren't cute, but these KNC Star Eye Masks are!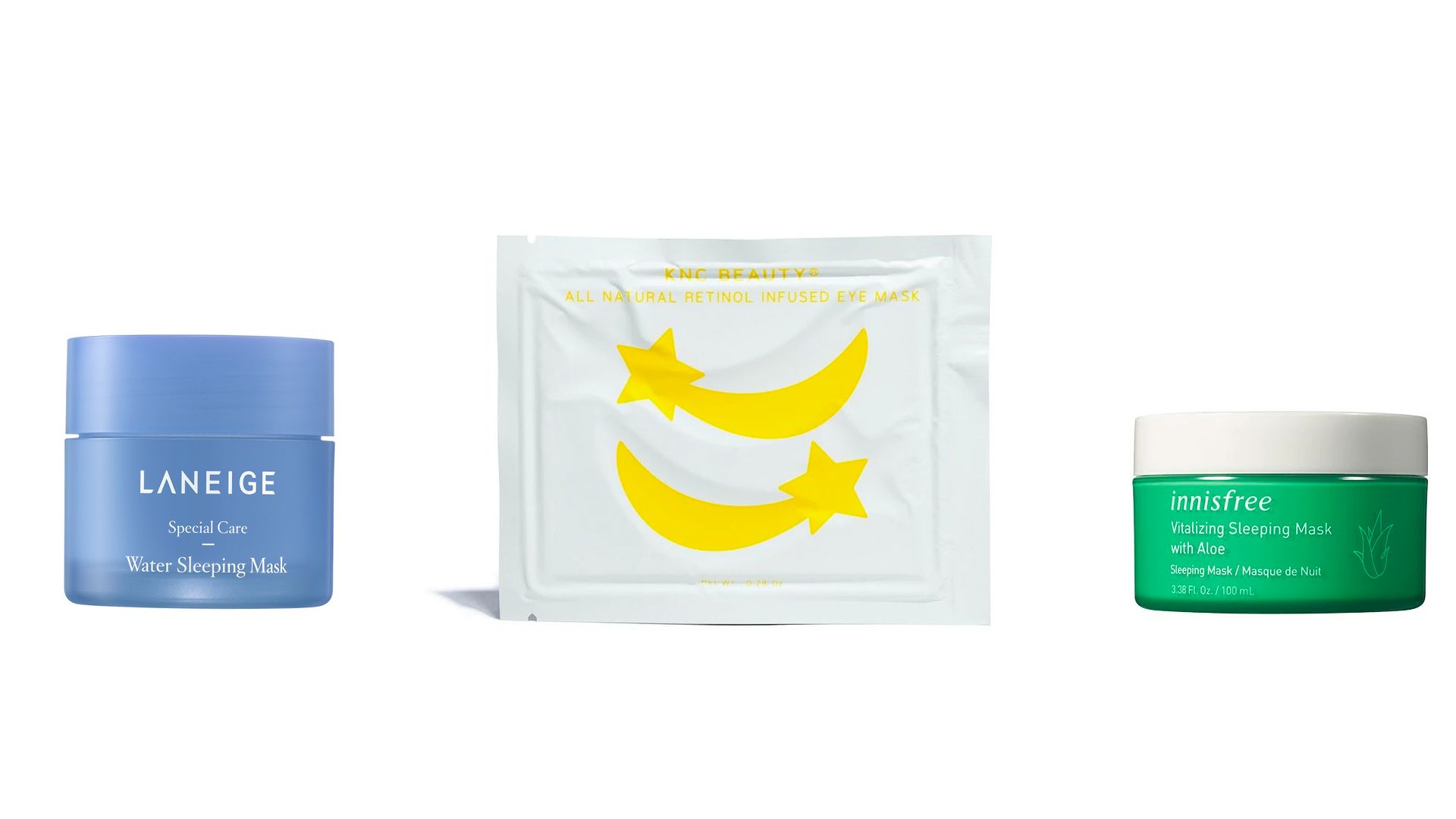 BUY Laneige Water Sleeping Mask, HERE $25
BUY Innisfree Vitalizing Sleeping Mask With Aloe, HERE $18
BUY KNC Star Eye Mask  – 5 Pack, HERE $25