The other day I was browsing through Instagram when I came across my friend Chester Lockhart's Instagram stories.
For those who don't know Chester, they're an actor/entertainer/performer/singer aka ALL the things. In any case, in their stories, their brows were lifted, combed, perfectly in place. I'd tried lifting my eyebrows with made brow pomades from the likes of Anastasia of Beverly Hills (duh!) to NYX's own Tinted Brow Mascara. Though I may have shaped and lifted them, no pomade was powerful enough to go against gravity. AKA by the time I left my home and got into a subway, they went back to their shapeless – albeit glossy – form.
And so I DMed Chester and asked them about their secret. "Gel and hairspray and a blowdryer."
I don't know why I was so taken aback by this. Obviously gel and hairspray and a blowdryer would certainly hold hair in place. But it was so genius in its ease that I decided to try it immediately. But instead of having to use a brow pencil, mascara, or anything else to fill, I went for mascara.
I was traveling last week to NYC and didn't have enough room to pack everything in my kit and so out of practicality and desperation, I decided to lift my brows with a tube of Milk Makeup's Kush Mascara. If it can lift my lashes certainly it'd be able to do the same with my eyebrows, I conjectured. What came next was a result so good, I needed to share with all of you.
All you need is mascara in your own shade – mine's easy because they're black – gel, and a blowdryer. The easy steps I've laid down for you below: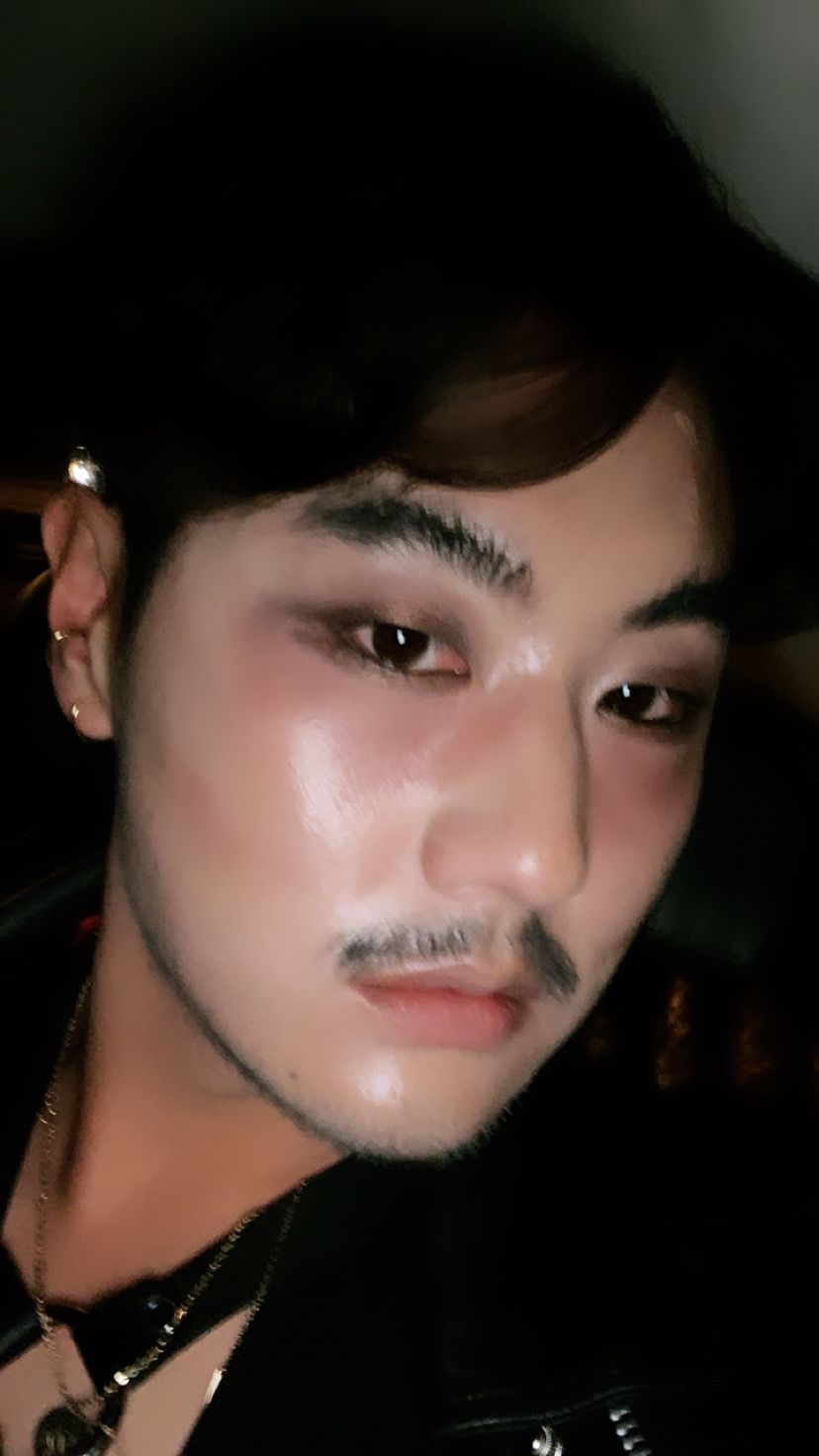 1 Fill in and brush up
For some reason, mascara brushes and the formula are a lot more powerful than ANY eyebrow pomades I've used. It makes sense. Eyelashes need to stay curled for the entire day and so mascara formulas are usually stickier and heavier. Take the brush, fill in but brushing up and out. When you've filled in brush them way up.
2 Add gel or hairspray
Like Chester instructed, take just a pea-sized amount of gel or spray your fingers just a tiny bit and add to your brows. Then, take your mascara brush and brush up again.
3 Use a blowdryer
This isn't mandatory, no. But it will ensure that your brows are in place before your leave your home. Set the blowdryer on medium and "cool" so you don't 1) burn your face 2) break out into a sweat. Blow-dry up for 30 seconds. Voila! You're done.
The result? I've never had better brows – and compliments – in my entire life. And it literally took less than a minute!