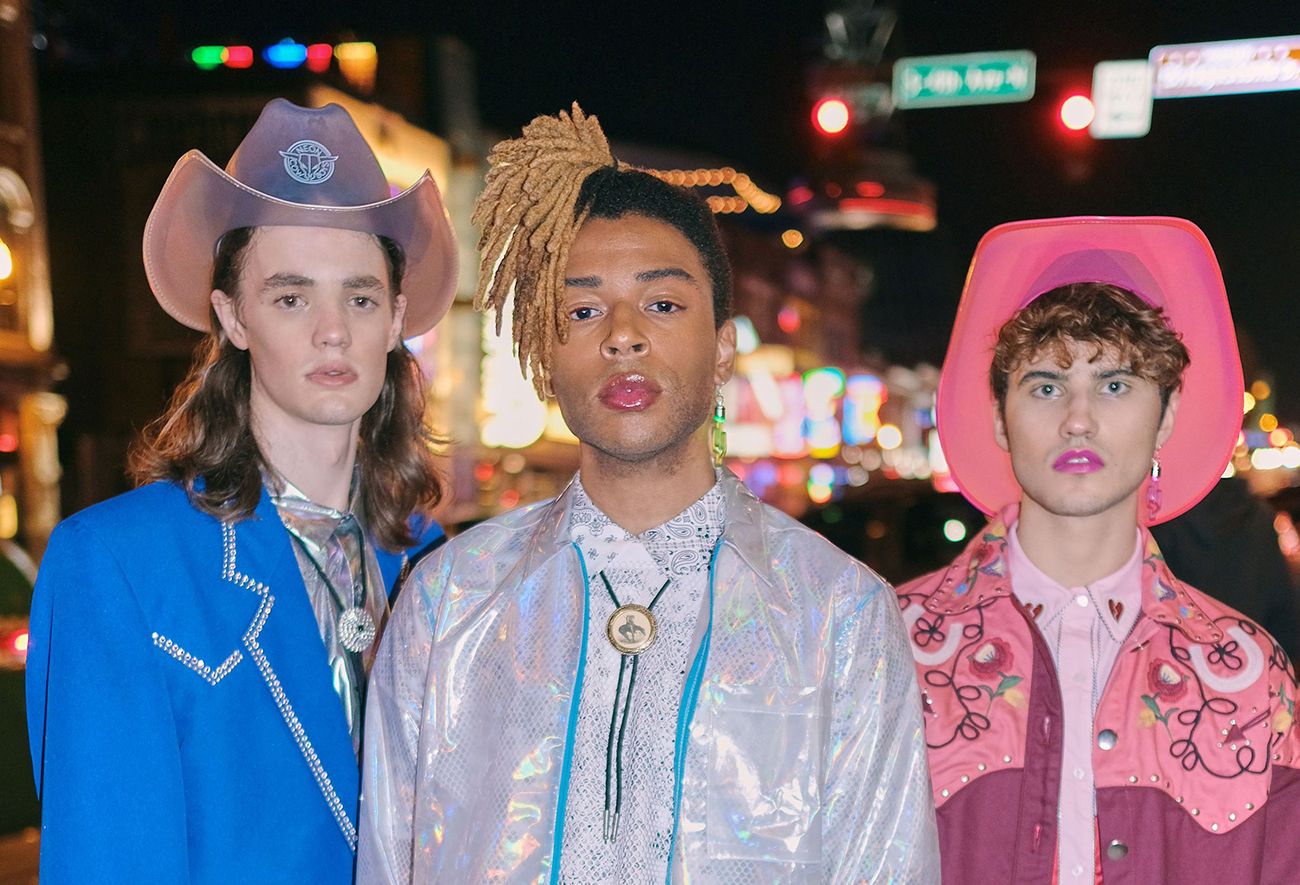 NASHVILLE – In the Hollywood of the South, cowboy boots are accessorized with YSL, hats paired with Italian tailoring precision. In this city, it's the southern roots that take front center – everything else takes backseat. So what does one do when they're trying to, say, stand out while also blending in (is there such a thing?) Add some neon and make it pop.
SEE ALSO: Here's the correct steps to skincare then makeup
At least, according to makeup artist, Alicia Campbell who styled this shoot. The Nashville-native – who's worked with rock and rollers from Metallica, Green Day to rocker Jim James – says she was inspired by honky-tonk culture. That is, a bar that also provides country music for its patrons. It's historic to places like Nashville and are mainstays of its own distinct culture. "Neon lights and cowboy boots line Broadway," she tells Very Good Light. "The street is filled with bars and country music pouring out of every door and window."
The inspiration allowed her to transform each of her models into walking neon signs. It's a look that is easier to pull off than it looks, she says. "These neon shades are packed with pigments and achieve amazing color pay off," she says.
To start, she says you need to scrape out product onto a makeup palette before "activating with water." "Wet your flat or angled brush (I use Smith Cosmetic brushes) and blend to achieve a creamy consistency." Then, you apply the product with an angled brush for the finer lines and details. The result: a beautiful neon look packed with saturated colors.
Below, using the brands Sugar Pill Cosmetics and SUVA Beauty, Alicia takes a clean face and adds drama to lashes and eyelids. It takes some practice to get straight lines and paint your lashes, but the pay-off is real. Just look at the below!
Shooting Star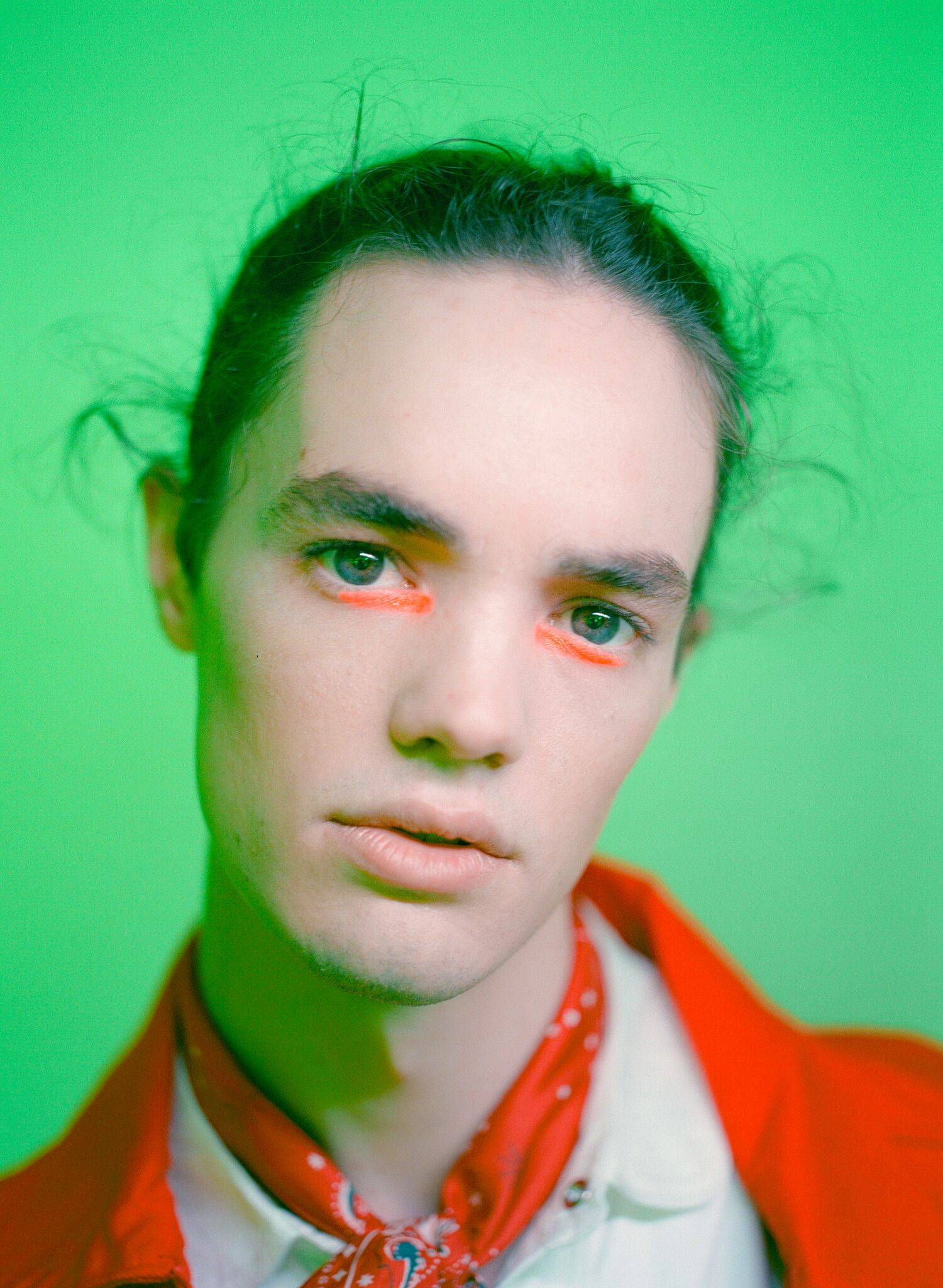 This look may just as well be called an easy fix for hiding dark circles as much as it really is a bona fide look. Take a straight light across the bottom of your eyelids (may take a couple of tries!) to create this outer-worldy aesthetic. A pop of orange will take you from dark (circles) to shooting star.
Your Lips Are Moving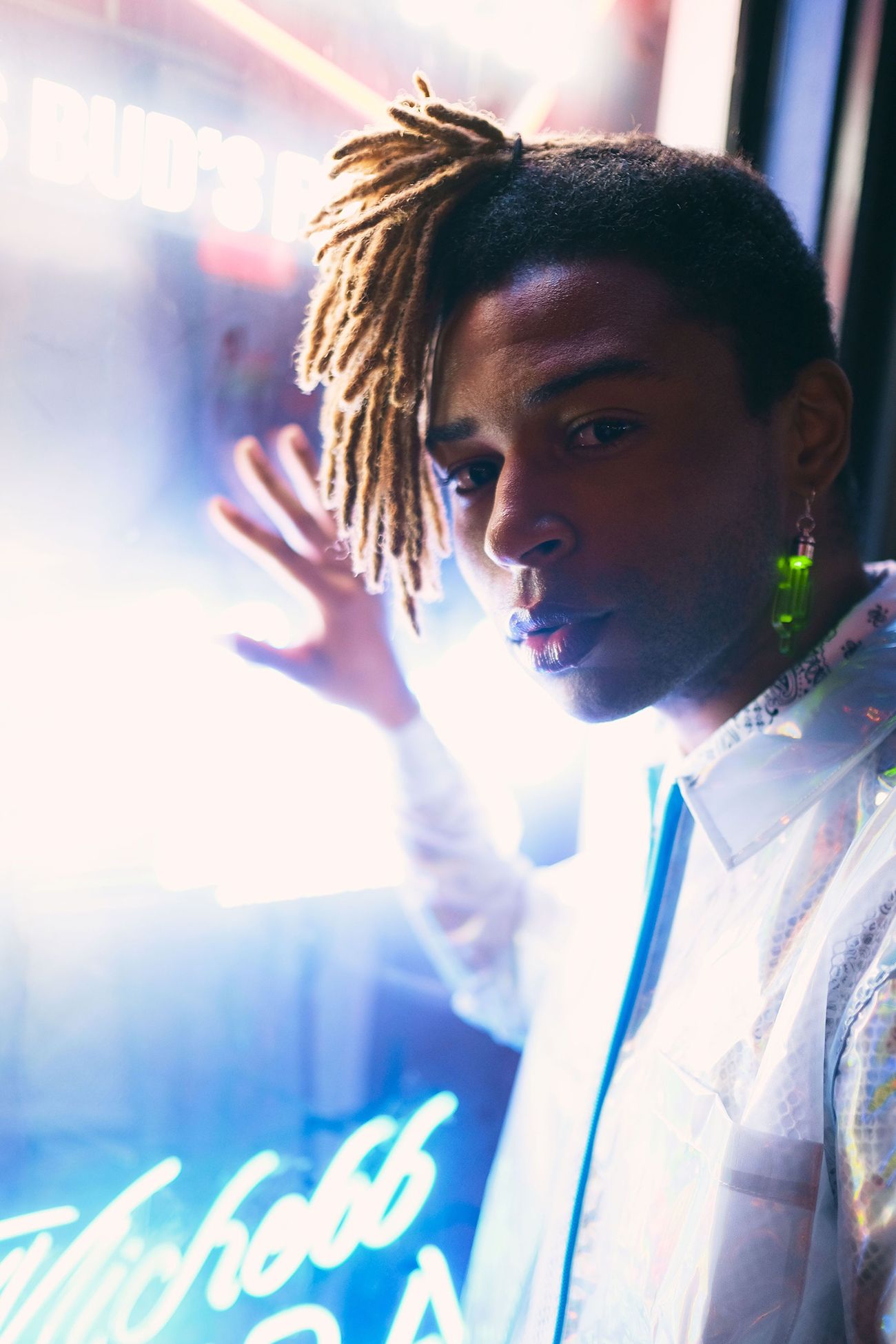 We're living for hydrated, supple skin – and lips. Take a subtle pop of silver eyeshadow and a rich lip for an aesthetic that gets you that instant G-L-O-W. Your makeup may seem barely there in the darkness of the night but when you stand under the neon lights – that's when the magic happens.
Cowboy Bebop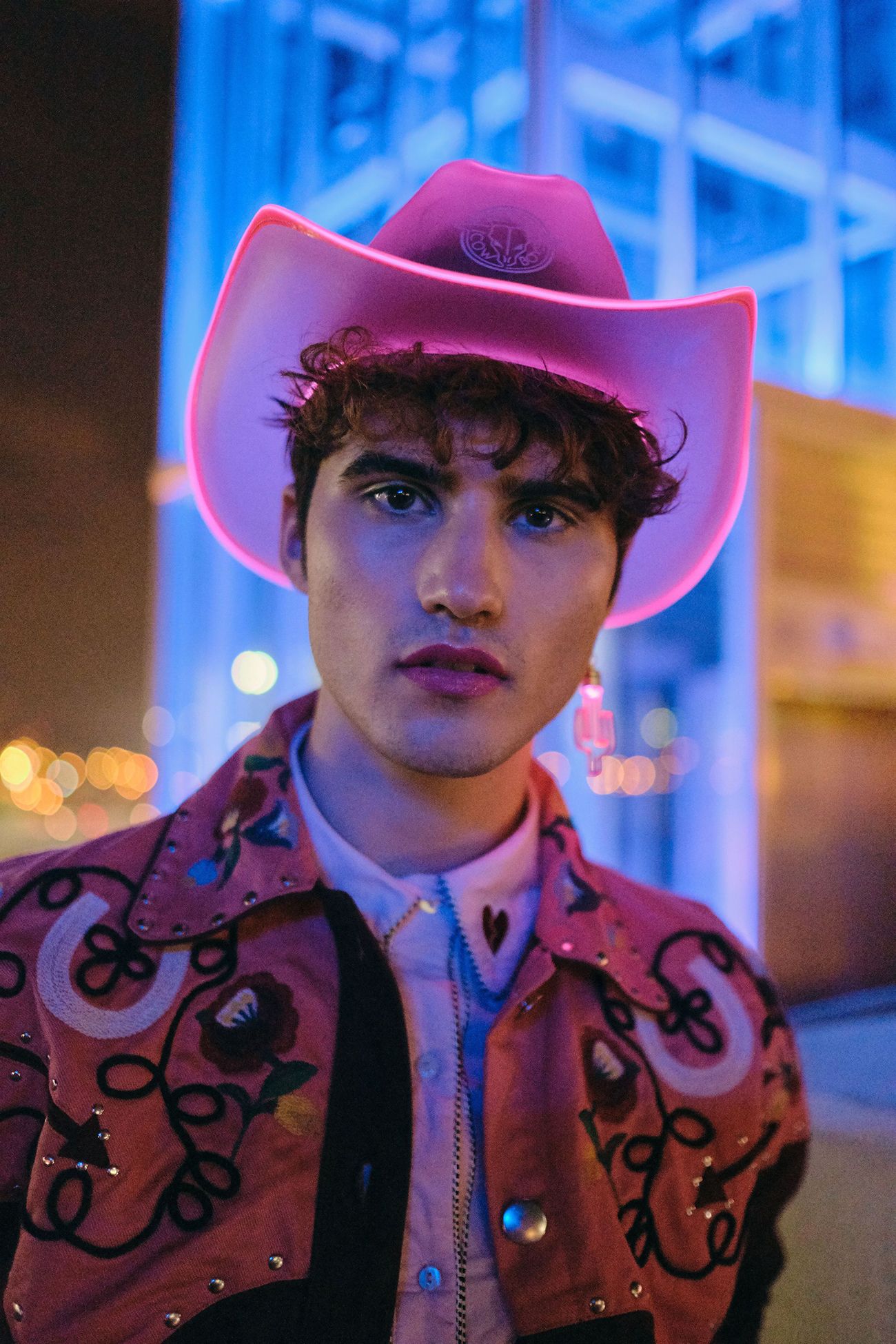 Pinks are prettier when they come with a matching hat. Take a gloss or stain, purse your pillowy lips, and get on with it, cowboy.
Deja Blue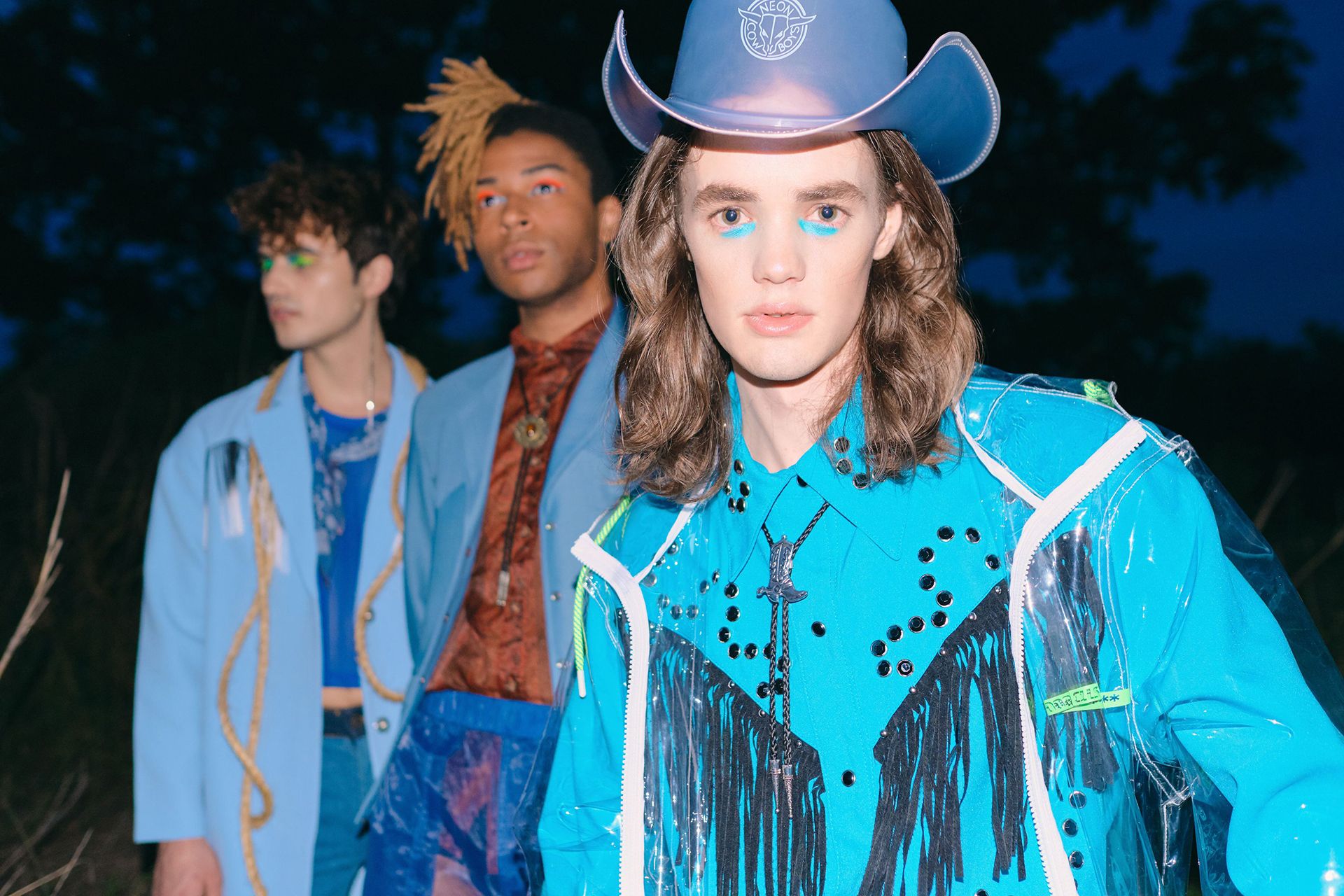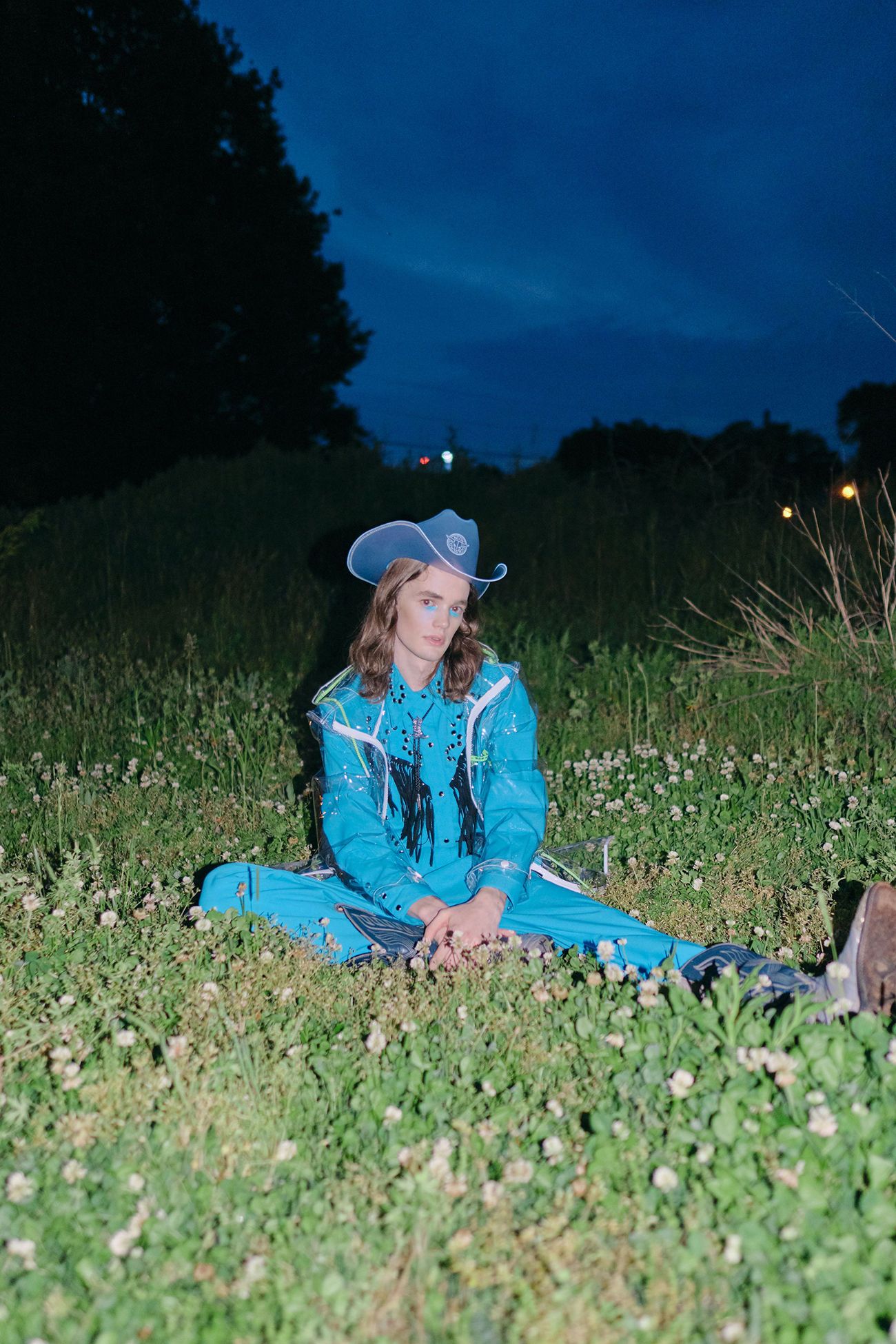 Blue may or may not be the warmest color but when it comes to this look, it's absolutely sizzling hot. Allow this blue shade to take all of the attention and leave the rest simple and easy. A dewy face and moisturized hair is all that you need to pull this off.
And Eye For An Eyeshadow
When in doubt, match. Take your eyeshadow and match it exactly to your eyelashes. We took a delicious neon orange and mixed it with electric blue for a PRETTY dramatic look.
Glow in the Dark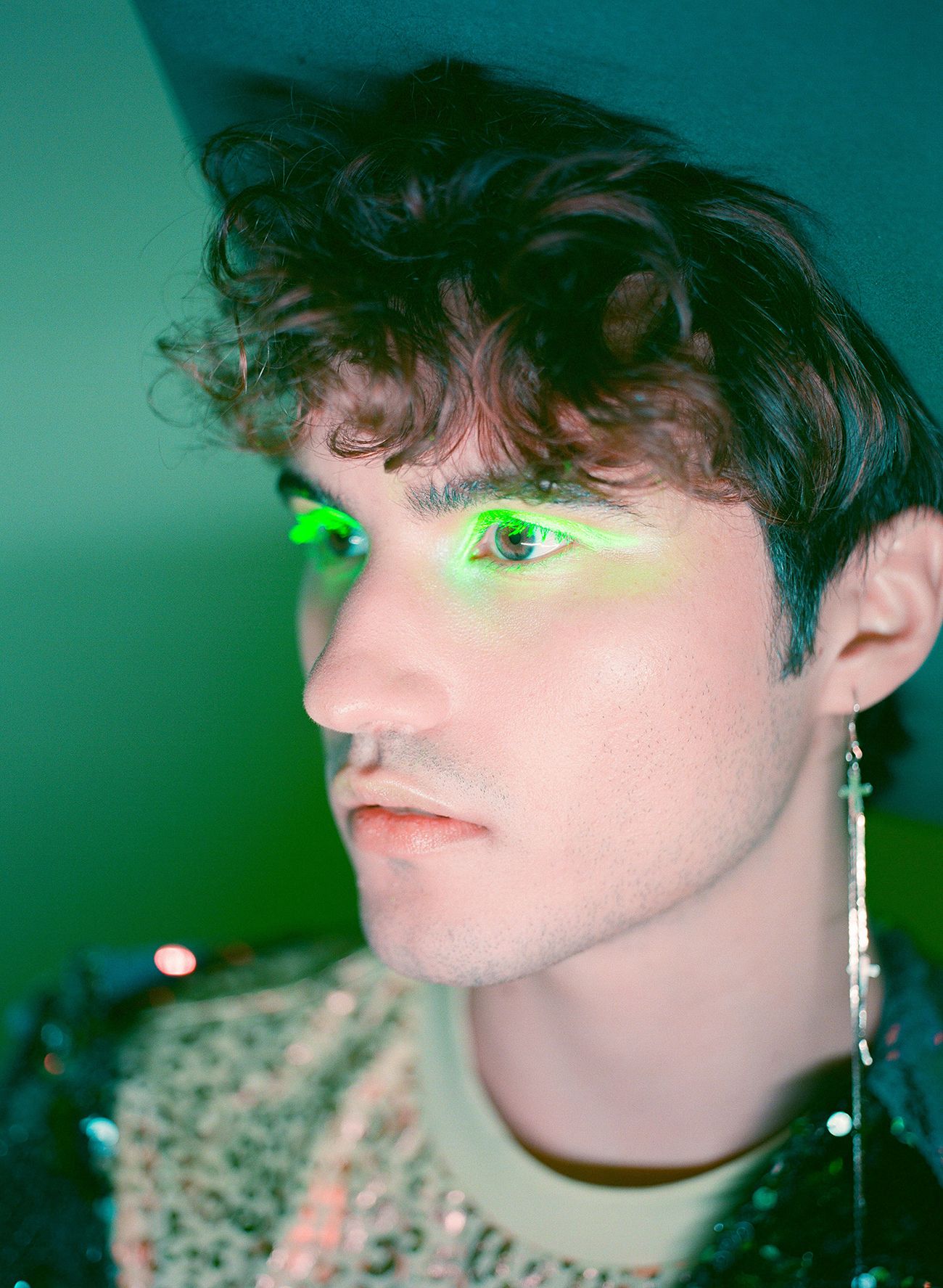 Taking a nod from Club Kids from the 80's, using green eyeshadow and painting them like this. Green is probably the brightest of the neons, so have fun with this one – and see how you scintillate in the day and night.
Pencil Stencil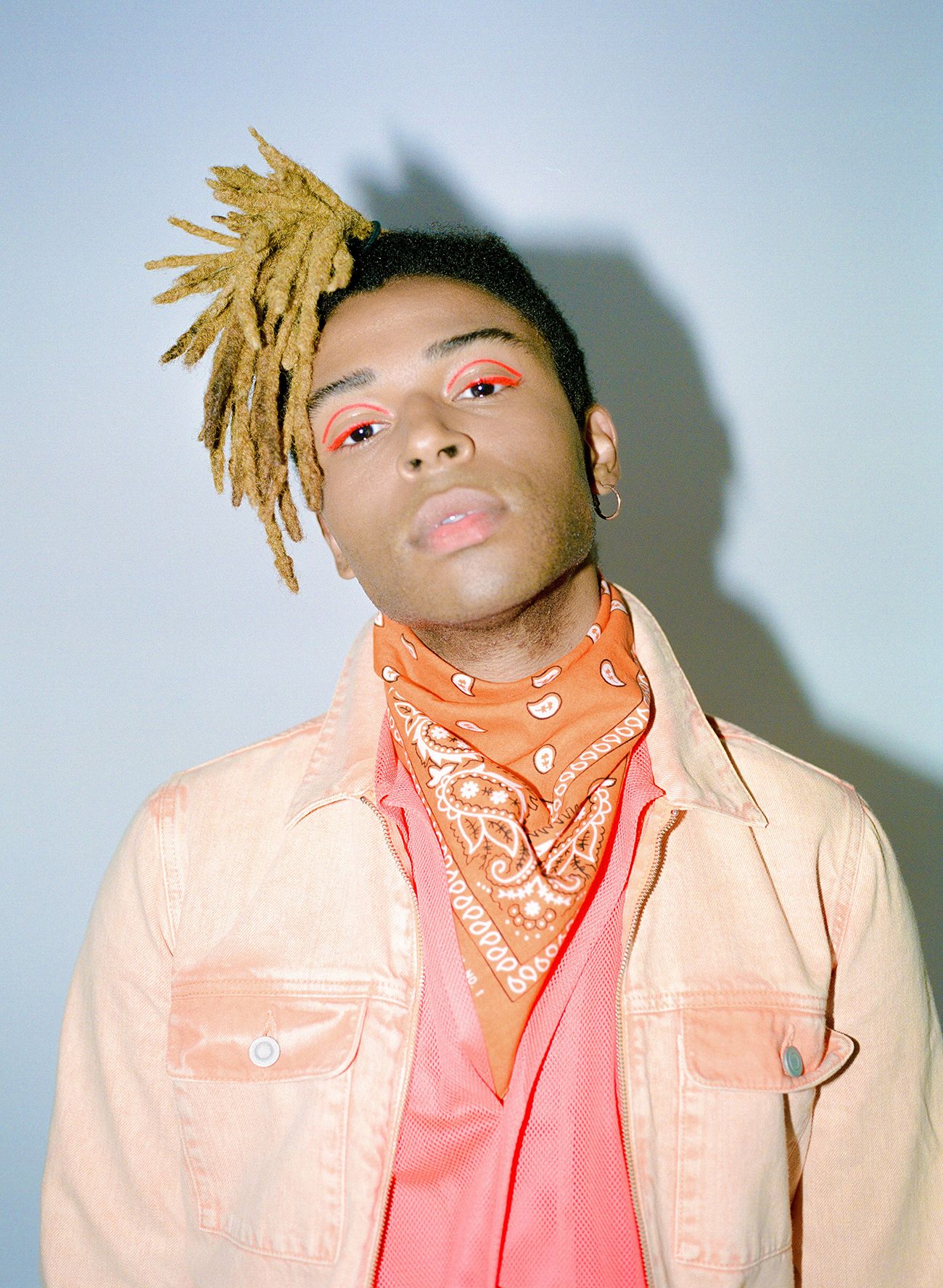 The over-the-eyelid look has been huge on runways everywhere. We translated it to connect to our easy eyeliner as seen here.
CREDITS: Photographed by Daniel Chaney (Studio) and Hannah Hall (Location); Styled by Josh Owen; Makeup and hair by Alicia Marie Campbell; Makeup assisted by Janelle Wood; Video by Seth Dunlap; Models: Houston Kendrick, Blake Lieder, Nick Morelly; Makeup used: SUVA Beauty and Sugar Pill; Hair products: R and Co; Hats provided by NEON COWBOYS.