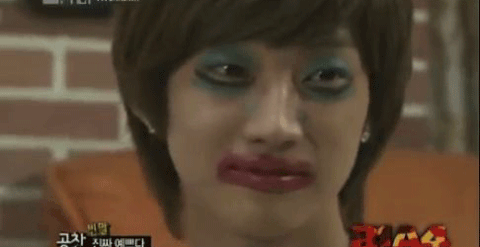 When it comes to applying makeup and skincare – yes, there's a method to the madness.
Too little hydration leads to cracked and creased makeup while ~too much~ hydration can make your makeup drippy, sliding off your face. Add your 10-step Korean skincare to all of it and it just gets way too confusing, this, especially if you're new to makeup. So what's the proper way to marry skincare and makeup? And how do you ensure you get all of the benefits of your skincare while allowing your makeup to stay? Read on below.
SEE ALSO: Here's the easiest guide to Korean beauty
1 Cleanse
Whether you're double cleansing, using an oil cleanse, a wipe, or for a lot of you, just water (no judgment!), prepping your skin and ridding it of impurities is the best first step. This allows your face to become a blank, beautiful empty palette.
2 Tone
As you know by now, toning not only balances out the pH 0f your skin from alkalized water (its natural state is 4.5-5.5!), it also softens it as well. This is important because it allows your moisturizer to seep into your pores, instead of sitting on top. Calming and balancing your skin will provide you with your best makeup, well, ever.
3 Essence
Essence is the core of Korean beauty, and also one step we never miss. Why? It's packed full of nutrients, antioxidants and ingredients that enhance your overall skin's health. Use one pump after you tone, and pat into your skin until it's bouncy and plump.
4 Treatment
If you're using Vitamin C, retinol, a spot treatment, or something else, use this after essence. If this is confusing, remember that with skincare you apply products from thinnest (aka like water) to thickest (like your creams).
5 Eye cream
Apply eye cream on a daily basis with your ring finger. Because you have zero pores, the areas around your eyes don't have natural oil production to provide you with hydration. Double tap, tap, tap gently.
6 SPF!
Just because your foundation might have SPF does not mean you should skip this step. Most foundations or BB creams have a SPF 15 formulation and at best, 30. The safest bet is to use something with an SPF 50+++. Trust. You'll thank yourself that you did much, much later.
7 Primer
Primers are thick, often times smooth, and a little drying. But they're powerful for allowing your foundation to stick onto your face. Think of it as tape that sticks your slippery foundation onto your slick skin. Most primers have an SPF in it as well, but still apply sunscreen anyway. A little will go a long way, so no need to put more than just a dime sized amount evenly across your face.
8 Coverage: tinted moisturizer or foundation
With so many methods of applying coverage, what do you? There's using your brush, beauty blender, a sponge or your actual fingers. Which is best is up to your preference.
9 Concealer
Need extra coverage on zits or your dark circles? There's a concealer for that. Dap your concealer in those areas and blend, blend, blend.
10 Powder
Using powder – or "baking" – is the last step for many a makeup guru. Using powder allows your makeup to sit and stay. Some people skin baking altogether, as they're into a dewier complexion, and that's totally fine.