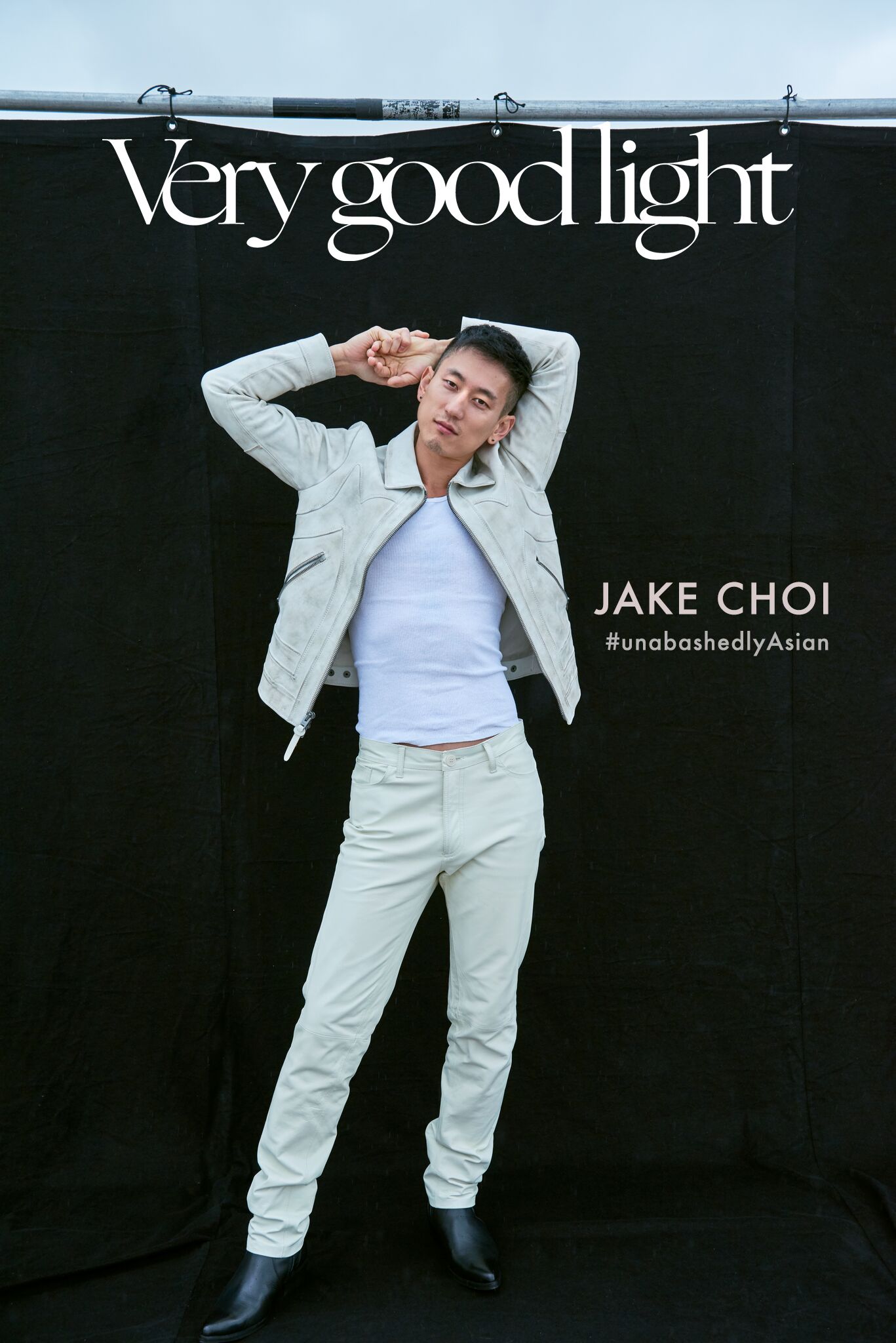 The last time we sat down with Jake Choi a happy accident occurred.
While drinking iced coconut lattes in Hollywood, Jake came out as sexually fluid, something he says was a "really cool" experience. When the article eventually published, something unexpected happened: Jake became an overnight LGBTQ icon, eventually making the cover of The Advocate.
SEE ALSO: These leading Hollywood stars are redefining Asian America
"I didn't know it was going to be such a thing," he says, in retrospect. While he's comfortable in his own skin, he's also really excited that there's a lot more representation – and roles – for guys like him. "I reflect a lot especially the more I find success and I realized Hollywood has changed a lot even from five years ago," he says. "It warms my heart to see more queer Asian men given more opportunities. Whether it's on movies like Crazy Rich Asians or comedies or standup like guys like Joel Kim Booster, or writers on SNL, it's huge. Often times when you hear conversations about diversity it's from a cis, straight perspective."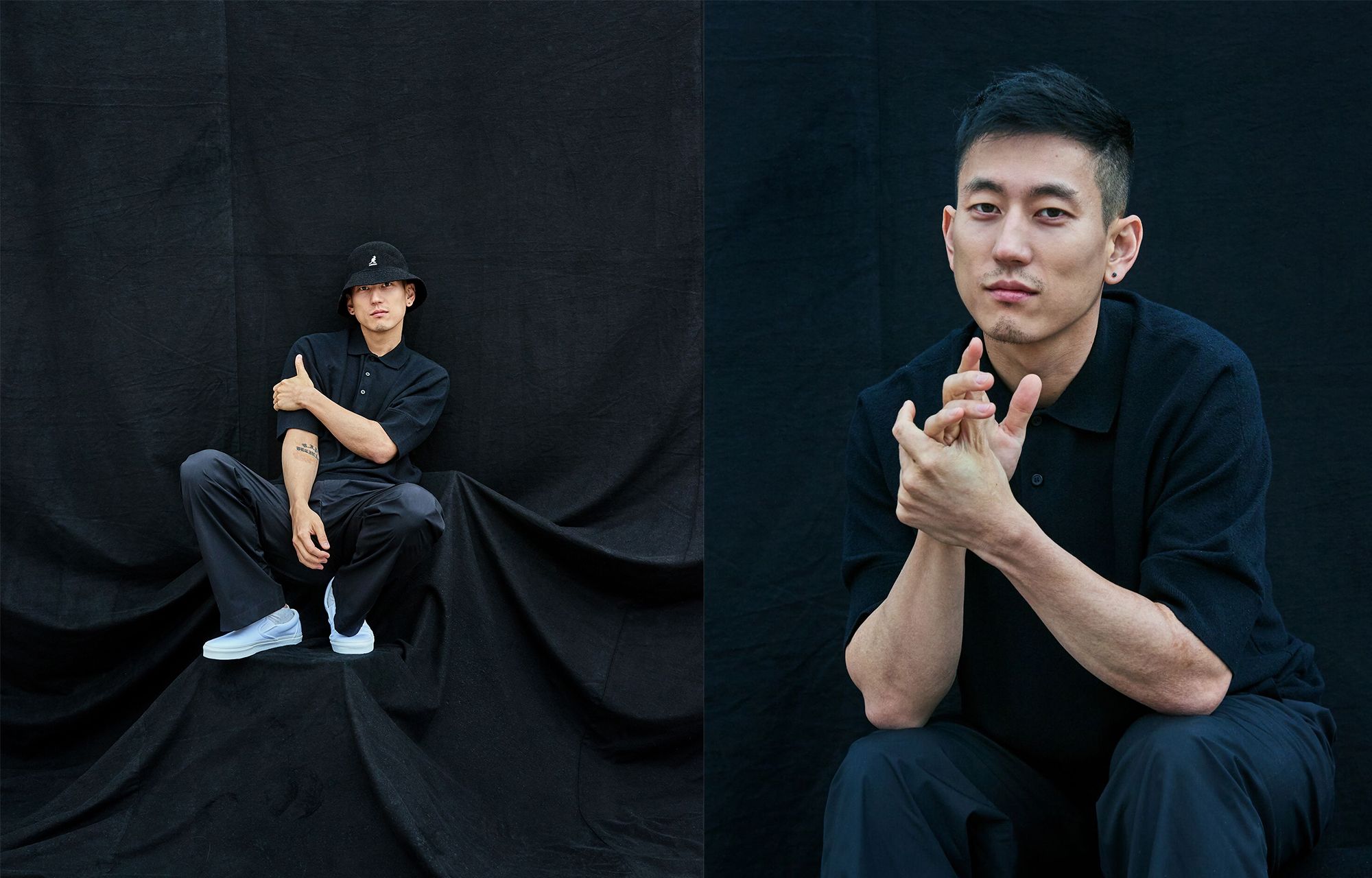 Jake's come a long way, he says. Growing up in Queens, New York, by a single mother, it was a struggle just to survive. A self-described "street kid," Jake eventually found basketball as a way to transcend from his troubled neighborhood. It was the sport that eventually took him to play semi-pro in South Korea. But it was acting that was his first love and after his pivotal role as a gay Asian man in Front Cover, he realized he could finally be free.
But much has changed in the short span he's been in this industry. There aren't only Asian American in front of the camera, there's many behind. "I see so many Asian creatives behind the scenes now working," he says. "A lot of these people are writers, directors, DPs and starting to come up. In 2009, that wouldn't be imaginable."
With more roles and even more talents coming through Hollywood, Jake says that this golden era of Asian Americans isn't just a trend. "It better be sustainable for them because we're not going anywhere," he says. "And if we are a trend there will be a problem. It's not okay. And Asians are now at a point where we won't stand for that. This Asian movement of progress isn't slowing down."
With his recurring role in ABC's "Single Parents," and a lead alongside Yara Shahidi and Charles Melton in the YA movie adaptation to Nicola Yoon's novel, "The Sun is Also A Star," Jake's becoming a Hollywood staple. And he understands the responsibility that comes with that. Getting to this point, he says, hasn't been easy.
"If you're ashamed being Asian, I feel you," he says. "I don't blame you. It's how you've been conditioned. It's everything around you. Being Asian is so beautiful and spectacular but it makes me emotional to talk about how I was able to get here. Because the pain is real."
To overcome his own battles, he says he fully embraced his culture. "We're multi-faceted as Asians because had to be," he says. "[The writer] Jeff Yang once said we have this cultural well we can dig from that if you're not Asian American it's inaccessible. Our Asian heritage is so deep. It's so complex. It's a gift. And I want to amplify that."