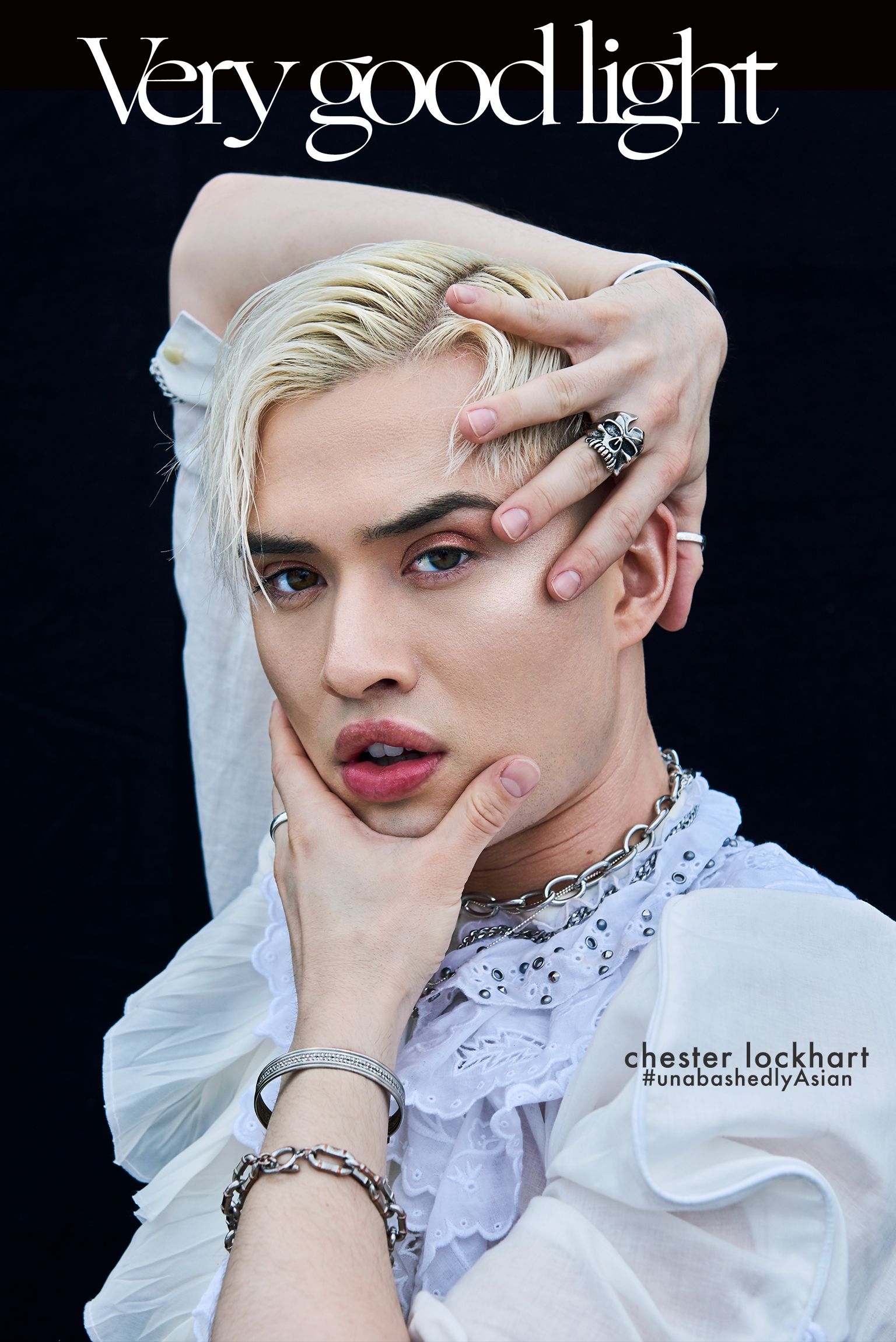 A cursory scroll through Chester Lockhart's Instagram reveals someone who completely owns their identity.
In one photo, the singer and actor is wearing a skirt, a full face beat with hair completely on point. In another, they're dancing in Todrick Hall's newest music video with gumption and gusto. And then there's a video of them performing in front of hundreds of people – ending with a powerful twerk.
SEE ALSO: These leading Hollywood stars are redefining Asian America
So it's surprising to note that Chester who's wearing a ruffled Coach top and leather pants at our photoshoot today–is human as well. "I'm still getting there to being completely confident," they tell Very Good Light. "It's taken me until just recently to really embrace myself – to own my queerness and to celebrate my Korean side."
Born and raised in Riverside County, Chester recalls a childhood growing up without a single Korean person around. Their mother is from South Korea and father is of Dutch heritage, and this duality made it difficult to fit in anywhere. "It was such a weird upbringing," they say. "I didn't fit in at all anywhere. It was a dysphoric experience because I don't look like my family. I'd go to Korean markets and be an outsider. There weren't Asians at school so I would try to hide that part of me."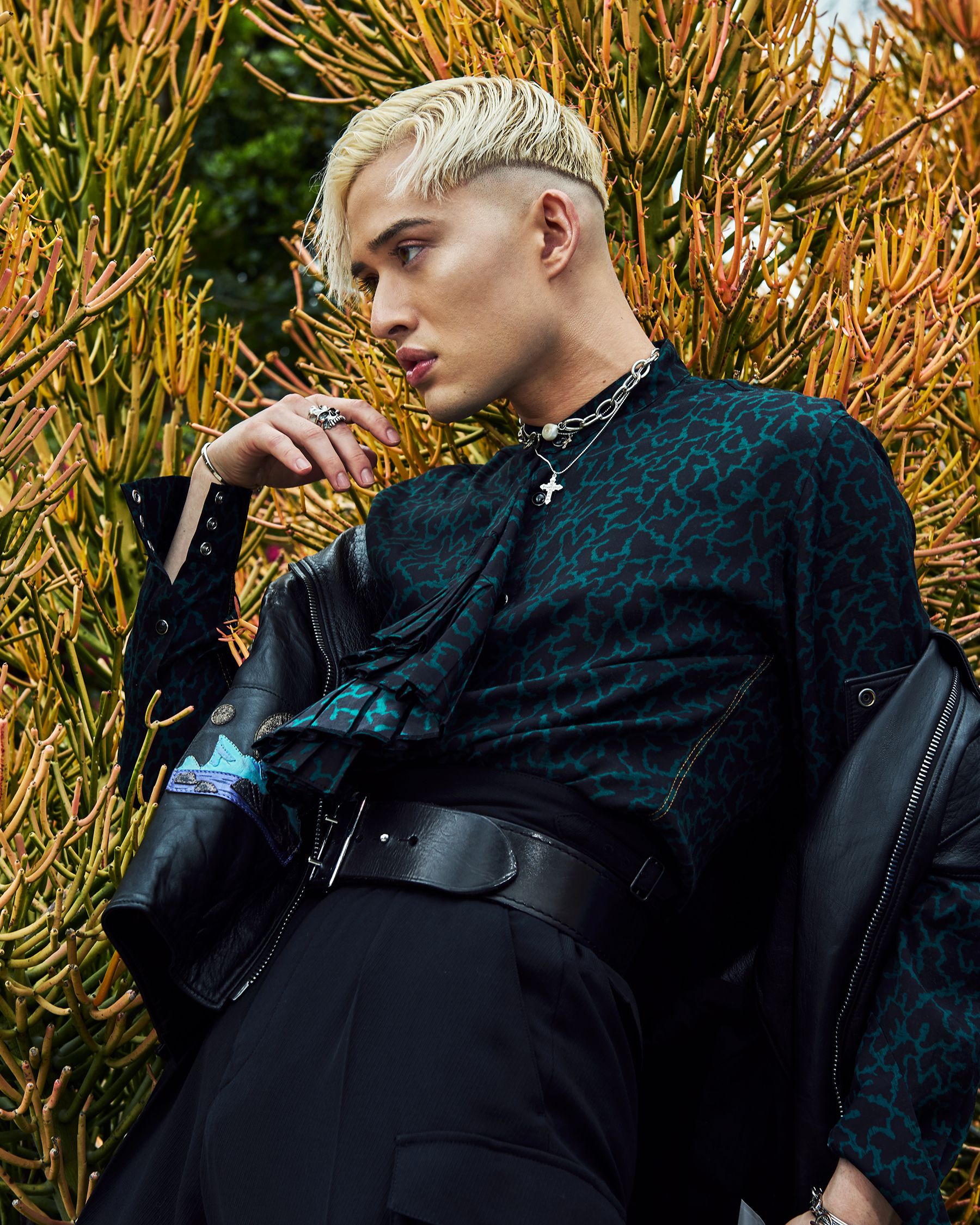 There was also them being "so gay."
"I didn't know how to channel my energy," they recall. "I was struggling at home, my parents were really Christian, I didn't want to be gay and felt really out of my shell."
Deciding to move to Los Angeles to pursue their acting dream was a way to finally find others like them. But early on, casting directors told them they were "too feminine" and "too ethnically ambiguous." When they'd be sent out for Asian roles they'd be told they weren't Asian enough. Such rejection forced Chester to take roles behind the scene and they decided that perhaps Hollywood was out of reach.
And so for years, they honed the art of hustling in Los Angeles, becoming not only adept at being scrappy but perfecting being completely self-reliant. Chester would go on to produce, styled, creative direct, choreograph, record his own musical projects and self-release his music videos on YouTube. His online fame would crossover to television with his appearances on MTV and later a Las Vegas stage production of "Sexy Tips for Straight Women from a Gay Man."
It wasn't until recently though that Chester came to own their queerness. "I wasn't this queer until just the past couple of years when I started to embrace myself," Chester tells Very Good Light. "We have internalized homophobia and once I learned to love myself I started to blossom into an adult."
They're now at a place where they're fully accepting what it means to confident through and through. "Confidence isn't being sure of myself or just being me – it's living off yourself and no one else," they say. "I was so tired to trying to be something other than myself."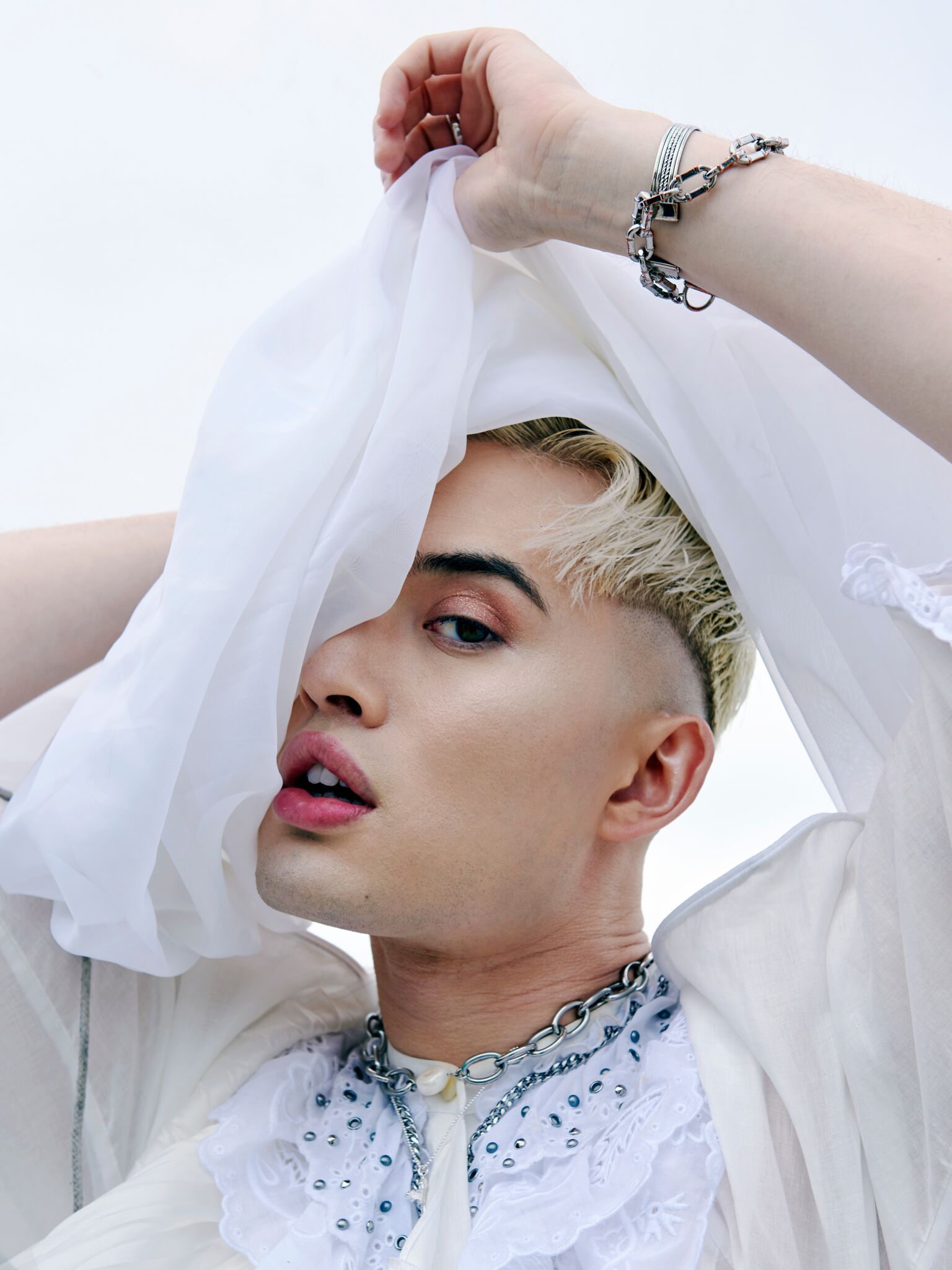 The best advice, they say, is from their father. For years, Chester says they were completely self-deprecating, making themselves the butt of the joke. But all things changed last year, they say, with their father's words of advice. "He was like, you know, my friends who are way more successful and will be way more richer than I'll ever be aren't that way because they're smarter or work harder," they remember their father saying. "It's because they've made room in their lives for success and to accept it. If you don't make room for those good things to come you'll never receive it no matter how talented you are."
Taking that advice that they deserve all success, Chester recently went into an audition room and owned it. Well, it took 7 auditions but for each, Chester walked in and was, well, unabashedly Chester. "To feel like I'm really seen, I go into an audition room and I bring what I bring, I celebrate me knowing that's not a negative thing," they say. That confidence oozed and Chester landed the role, a series lead in the CW's pilot, "Glamorous." According to Deadline, the show's about a young beauty boy who navigates through the world of New York City. Chester plays a stunningly gorgeous gender-nonconforming club person.
While their star is on the rise, Chester wants to fully embrace themselves. "For a queer, half-Korean person it's time to flourish," they tell us. "I love my Asian culture, how we actually work hard, we're unified and respectful and we want to make a good name for our family. That strong sense of lineage is so important and I've taken that to my chosen family."
Photographer: Jess Chou Assisted by: Se Collier Editor: David Yi Stylist: Christopher Kim Producer: Akemi Look Assistant Director: Tara Aquino Makeup artist: Christina Roberson Hairstylist: Joelis Vallejo