When it comes to men's beauty looks, Monday's Met Gala was the most daring – and iconic – we've ever seen.
The hair! The lipstick! The contouring! The ingenuity!
SEE ALSO: Frank Ocean exclusively used this black-owned grooming brand for his Met Gala 2019 look
Among the campy men was none other than Cole Sprouse of Riverdale fame, who had one of the best hairstyles of the night. The actor attended the night with his off-screen girlfriend, Lili Reinhart. The 26-year old rocked a floral suit by Ferragamo accessorized by his perfectly tousled locks. But it was really his beauty look that we were impressed with. His dark hair and hint of makeup made for a timeless yet elegant overall aesthetic. All props goes to his groomer, Christine Nelli, who exclusively told Very Good Light that the actor was going for a "sleek and slicked back look" this year.
To get the hair just right, Christine tells us that she had Cole wash his hair the night before as second day hair is at its best texture to style. Though she didn't have to do so much to his hair, she did say that she and Cole have fun with hair – "it's always different," she says. "I always end up doing a bit of a cut and make sure the sides of the hair around the ears and neckline are clean and sharp," she explains.
After spraying the head with water, Christine says that she completely wet Cole's hair. Then, she applied a dime-size of workable mousse, gently massaging it until she got to the roots. Afterwords, she used sea salt spray to add texture.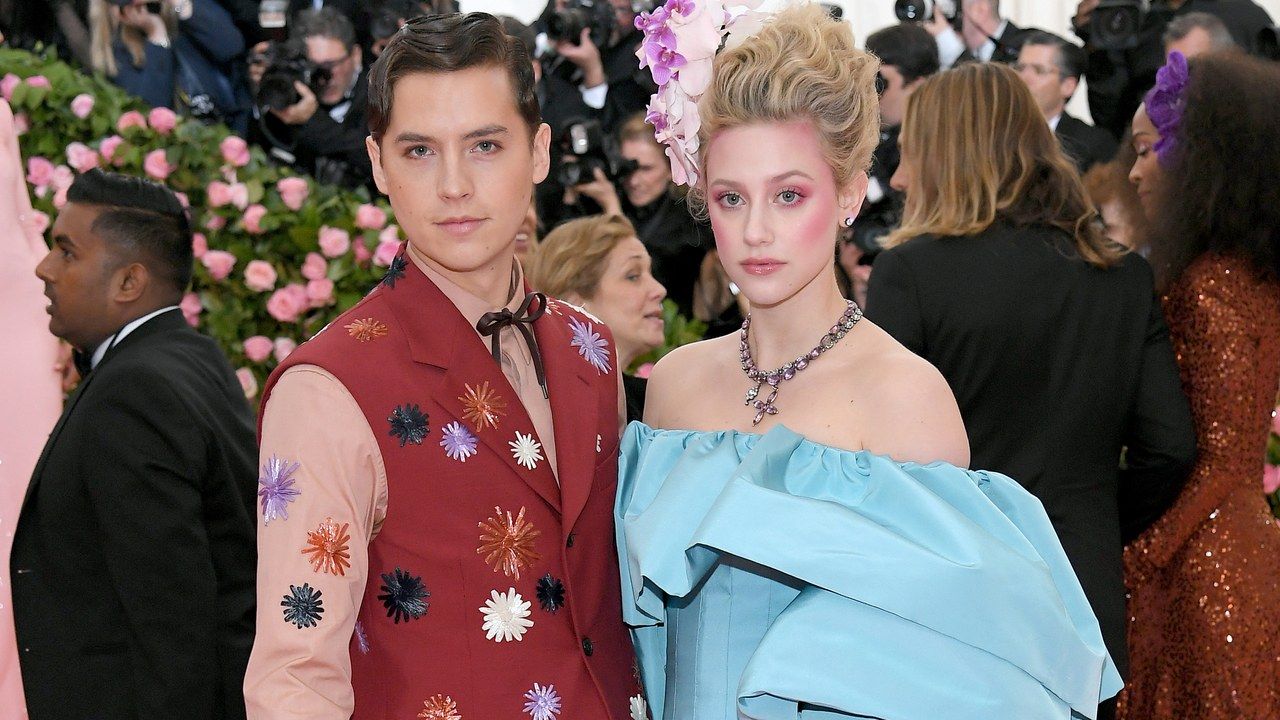 But it's the blow dryer that she says is the magic tool. "It's the best way to keep hold," she tells us – even more than product alone. For this, she used House 99's Going Strong Styling Gel to keep the hair in place. "I'll move onto the top and do loose finger waves in the direction going away from the part using the same gel," she says. "I'll finish the hair by lightly spraying hairspray and then using the hairdryer once more to set everything in place so it doesn't move." To reiterate: The key to the waves is really tousling it with your fingers and making sure it's blow dried in place.
Finally, for his face, Cole was using a hint of bronzer. "I love adding a bit of color to the face for guys," she explains. She used House 99 All Bright Bronzing Gel because "it's super light and washes of. It adds something without being obvious.