Sometimes all you need are some cracks in your foundation, creases under your concealer and makeup so brittle it exposes just how fragile you and your masculinity are.
So says a few new men's makeup brands that have been born in the past few months. Apparently, there's a huge demand for men and their masculinity that's as fragile as a glazed, fruity tart. Why use Fenty Beauty, IT Cosmetics, Milk Makeup or Glossier when you have men's brands that ensure men understand their place in this world?
SEE ALSO: It's time we talk about body image and the male physique
These men's products can be for you if:
-You grow beards and need the world to know you grow beards
-Drink whiskey at bars without straws
-Need a shower loofah that's gray, black or dark blue
-Are obsessed with 3-in-1 "grooming" product
-Are terrified by the color pink
-Can't be seen buying tampons for a loved one under any circumstance
Still on the fence and wondering if you need cosmetics products that celebrate fragile masculinity? No worries. We rounded up the best for you. From a brand that touts the need to be "discreet," a brand that's marketed as "war paint" to signal that it's truly for macho manly men, and one that literally has the name "men" in it to ensure that you aren't confused by who it's for, here are the best brands for you, your manhood, and of course, your beard – yes, we noticed you had one.
STRYX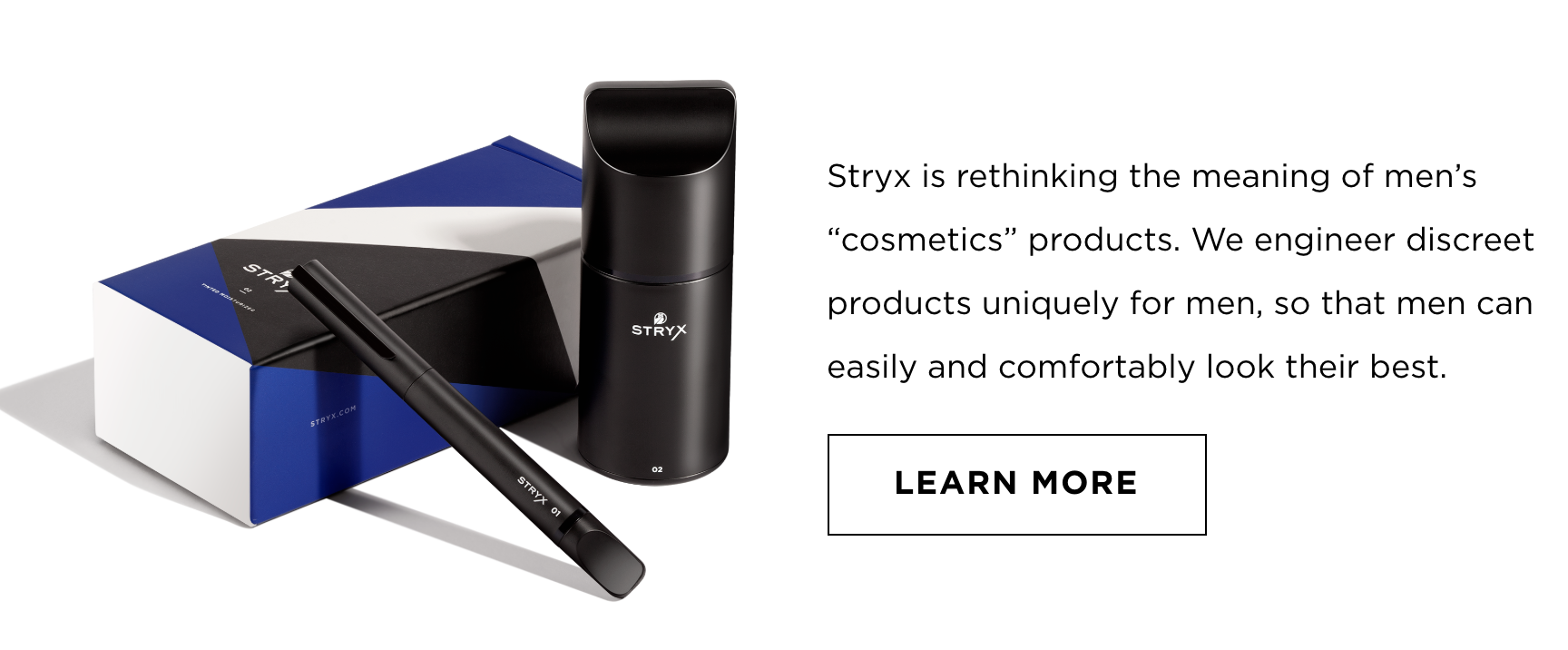 If there was fragile masculinity in a stick, it'd certainly be STRYX. This brand is named after a really fierce and totally straight animal called an owl, and it's really great if you're looking for a product that will remind you that you're still a guy. In fact, STRYX wants to put your mind at ease so that no one – not even you – will question yourself and your manhood if you use makeup. Call it confidence in a stick or purely a tool to make you recall yours, this is a true winner!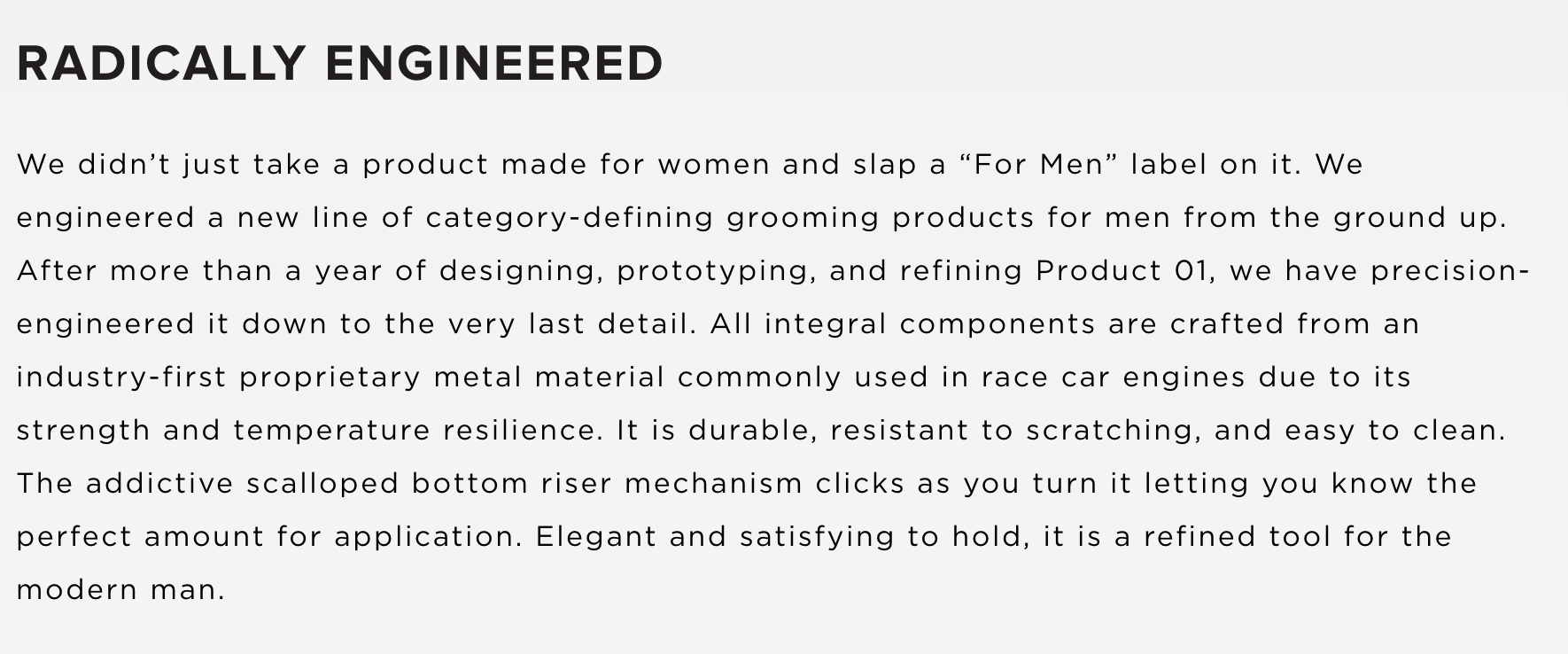 On its sleek site, STRYX writes this description: "Stryx is rethinking the meaning of men's [INSERT QUOTATION MARK HERE] cosmetics[INSERT QUOTATION MARK HERE] products. We engineer discreet products uniquely for men, we engineer discreet products uniquely for men, so that men can easily and comfortably look their best."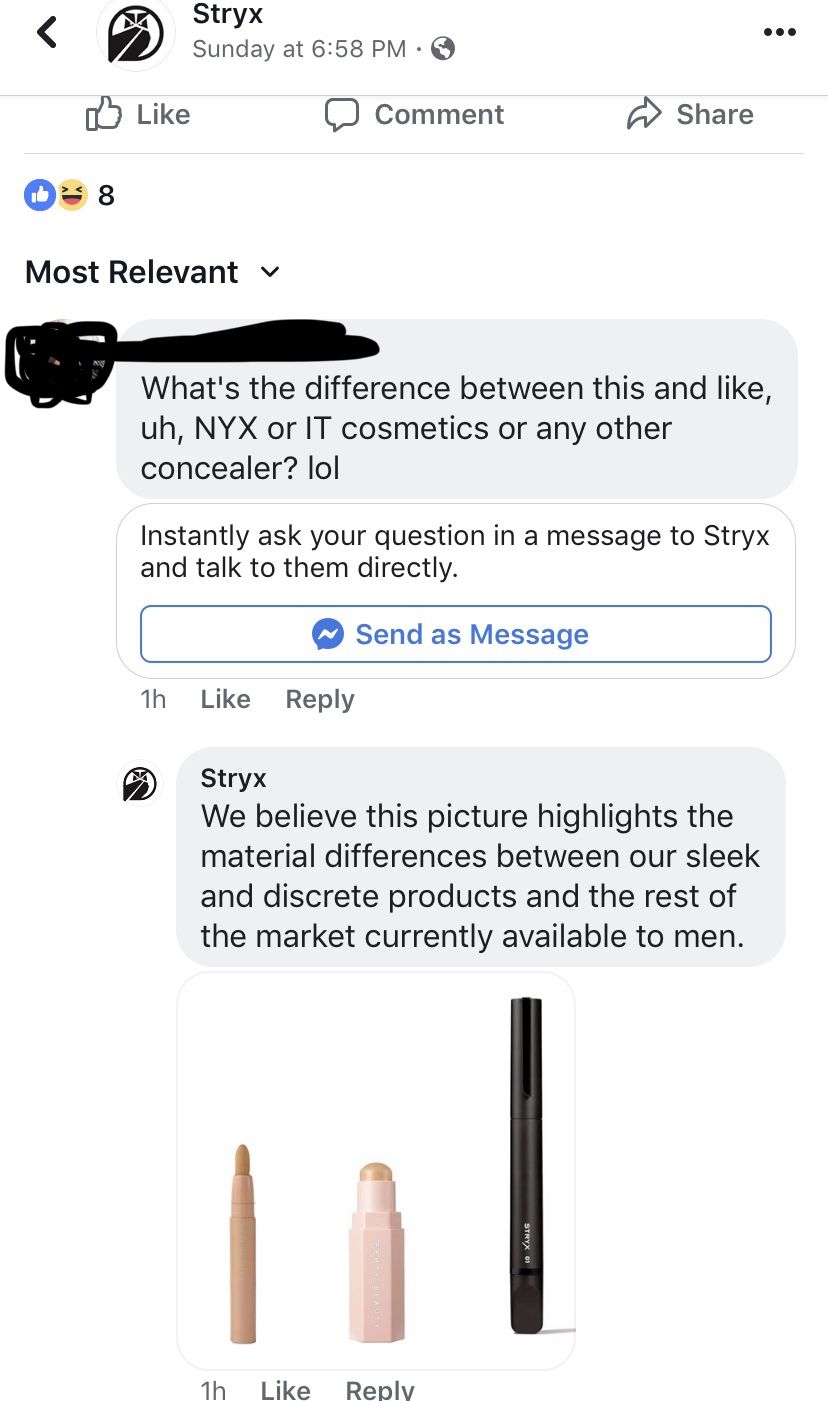 The brand offers two products: a concealer tool ($29) and tinted moisturizer ($29). Each comes in three amazingly diverse shades. They range from a color called "Light Cognac," "Medium Mahogany" and "Dark Eclipse" – all shades that are moody and manly and not feminine and not like, having to do with women.
After all, the brand says, it's seriously NOT FOR WOMEN. "We didn't just take a product made for women and slap a 'For Men' label on it," STRYX says on its site. The brand goes so far as to ensure you know that it's ~MaScULiNE~ by explaining that its metal material is used on race car engines! "All integral components are crafted from an industry-first proprietary metal material commonly used in race car engines due to its strength and temperature resilience."
If you didn't notice by now, STRYX, the owl, is seriously "makeup" but "for men" and made from "race car." That's seriously a hoot!
WAR PAINT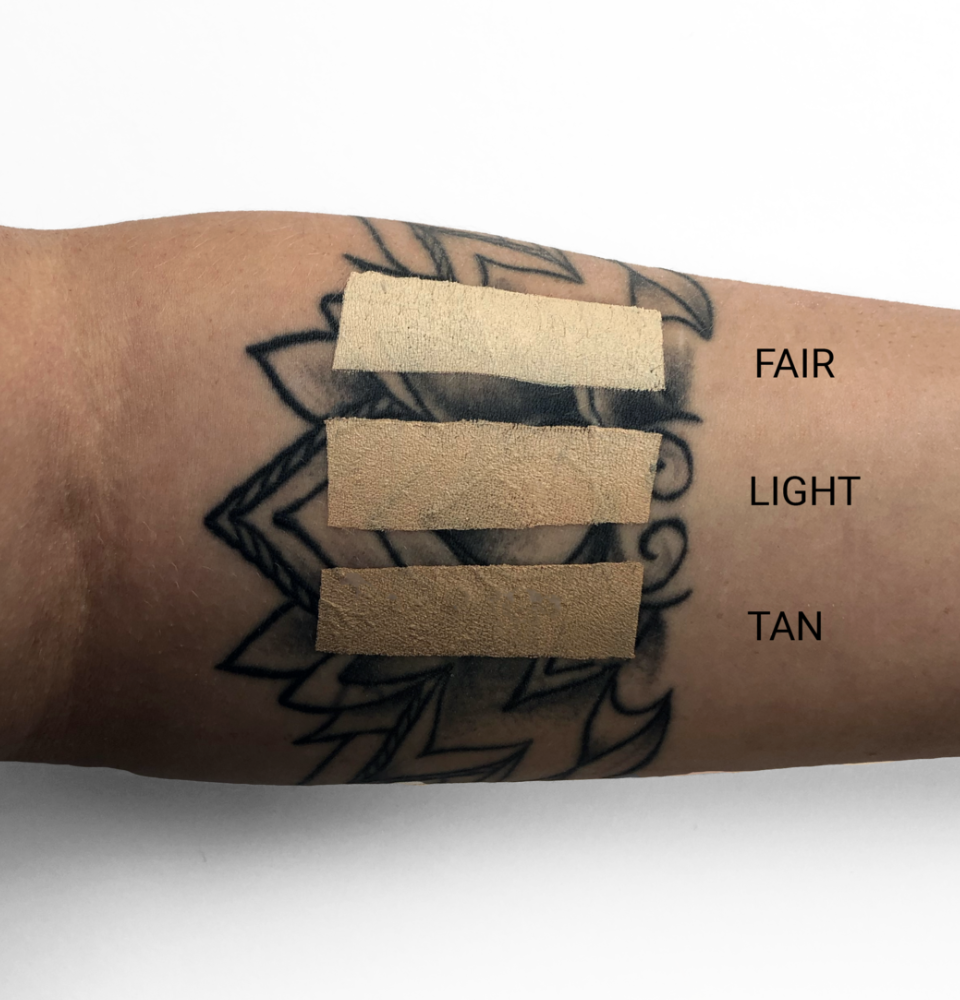 Stop what you're doing, do 20 pushups and think: WWKDD (What Would Khal Drogo Do)? Would he wear makeup? Hell yeah! Would he call it makeup? Hell no!
Yep, this isn't makeup, my friend. It's WAR PAINT. Life is a war, right? So paint up your face so that you can face the day. It's nuts out there!
If you're looking for an amazing makeup brand that isn't actually called makeup, look no further than this one called War Paint.
"Many people believe all skin is the same, however, men and women's skin are very much different," the brand explains on its site. "The difference in men's skin to woman's skin is caused by hormones, specifically testosterone. Androgens such as testosterone affect the thickness of the skin and how much sebum their skin's sebaceous glands produce. Seeing as men have a whole shedload of testosterone, their skin is both thicker and oilier than women's."
Got it? You can't use women's products because men make more oil and our skin is thicker! In any case, if you need any more convincing, try this product because it has range. The concealer comes in Fair, Light and Tan! The bronzer is in one shade! The tinted moisturizer comes in FIVE shades from Fair, Light, Tan, Medium and Dark. That's pretty inclusive. Don't know your shade? No problem! The site has a very robust offering of discovering what's your shade? Find your shade, throw some shade. Whatever the case, it's really crazy out there – don't forget your WAR PAINT!
BUY HERE (prices range from 18-22 British Pounds)
Menaji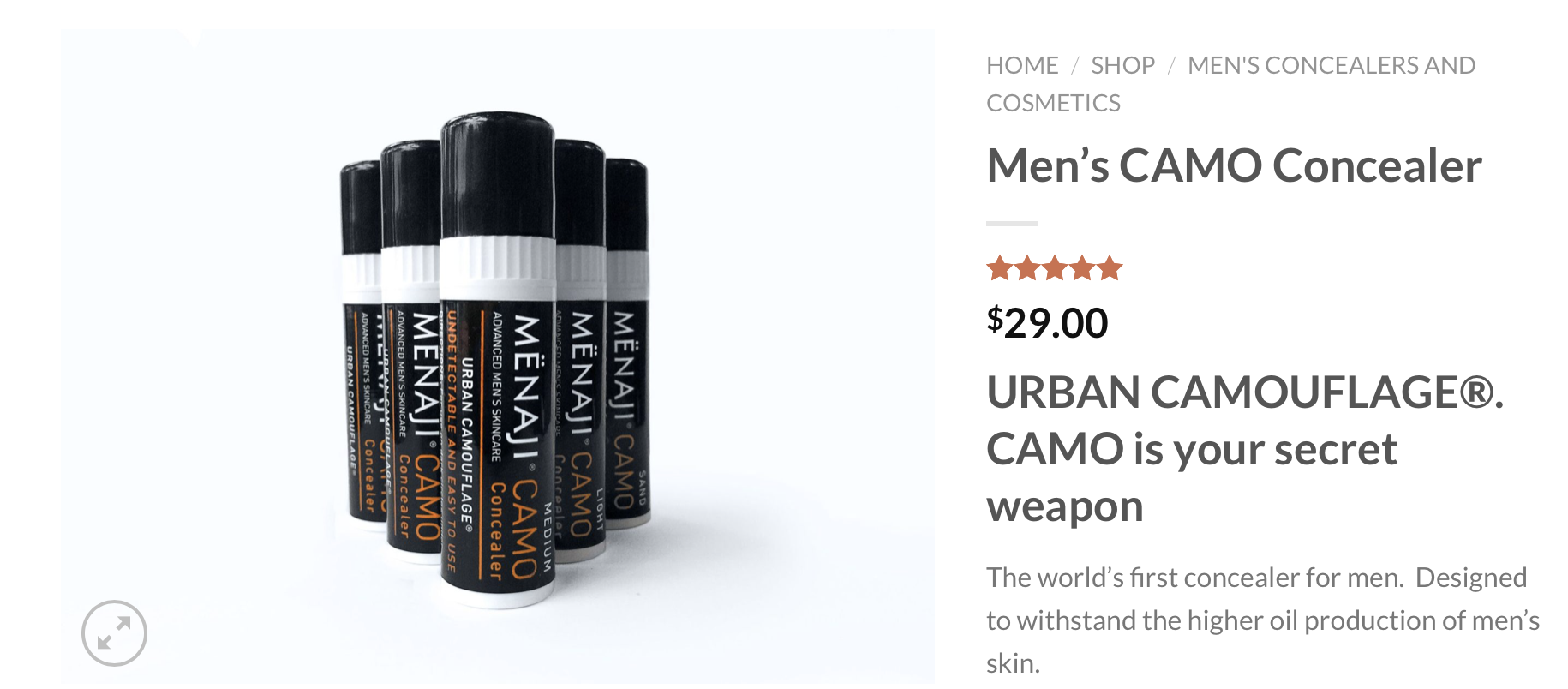 Heard of Nicki Minaj but not Menaji? The former is a world star. The latter wants to be. The former has fans and the latter does too! Both are pretty much a little similar only the fact that they're pronounced in the same way except the former has one more syllable.
Menaji has been around for years and though it has yet to see its shine, it does do a good job covering it. The OG men's makeup brand isn't makeup at all, rather, "corrective cosmetics." As per the site, "We focus on combining natural ingredients to make corrective cosmetics and skincare for men." Our favorite product? The Men's CAMO concealer! Called URBAN CAMOUFLAGE it's "your secret weapon."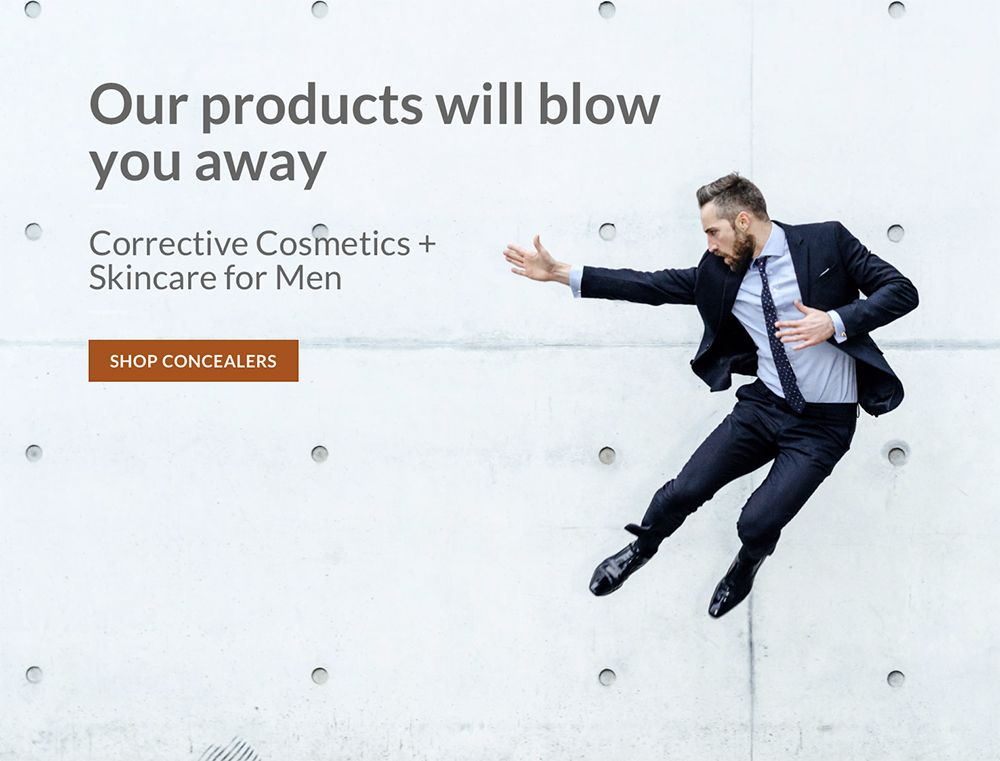 What we love most about this OG brand is that the packaging is really unremarkable in the best way. Meaning, it looks like lip balm, makes other guys think that it's just for your lips and not for anything else and that means the secret is really safe … until they Google what Menaji actually is. Shit.