It's no secret that the cannabis space is becoming a multi-billion dollar industry. With so many CBD brands to actual THC retailers like MedMen, investors are seeing green in well, green.
And the cannabis industry isn't only saturating beauty or wellness, it's becoming an entire lifestyle. This goes for dosist, which just launched its first-ever wellness experience in Venice, California's tech hub, Abbot Kinney Boulevard. The store mimics Apple's sleek, futuristic aesthetic with the entire space completely minimal, clean, white but welcoming. Lining the walls are posters from the brand, touting it as a wellness brand, one that could replace pills altogether. "Cannabis that could replace pills," touts one poster, quoting a TIME magazine story on the brand. It's hard not to think that this would be exactly what a Theranos store would look like if Elizabeth Holmes actually created a viable product.
SEE ALSO: Glossier Play is here to take over your bank account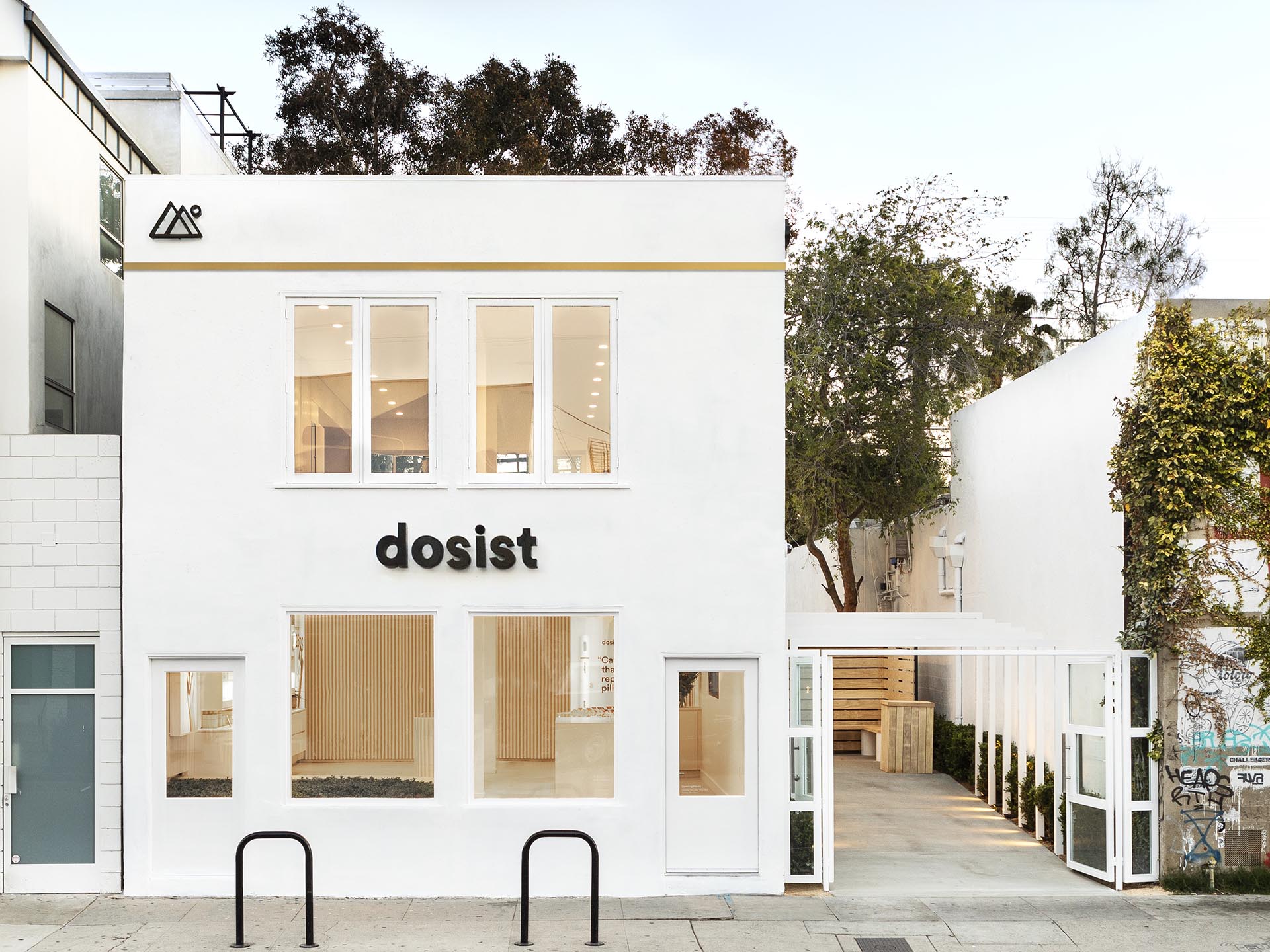 The brand made waves back in 2016 when it was named one of TIME magazine's 25 Best Inventions. It's essentially an iPod in vaporizer form, minimal in design as it is beautiful, each pen has specific amounts of CBD and THC oils in each. The "doses" come with a precise 2.25 mg of those ingredients with users inhaling for 3 seconds at a time, with the pen vibrating when to stop.
The pens come in six formulations for different needs. There's bliss for your everyday, sleep, calm for anxiety, relief (from pain), arouse and passion for more sensual experiences. The brand's CEO, Gunner Winston, says that he believes cannabis could replace pills altogether.
"People turn to prescription pills and are scared because they've heard horrible stories," says Gunner, to Very Good Light. "We want to naturally manage your health and happiness. We're changing lives."
The CEO, who left his career on Wall Street to come over to lead dosist, says that the brand's aim is to align cannabis with wellness and therapeutic purposes. "We're changing lives and making cannabis approachable," he explains. "It's hard for some people to relate to names like OG Kush or Green Crack, like why would I want that in my body? This isn't a place to get high, it's a place to be well."
California's recreational cannabis sales became legal in 2018 and since, the entire state has opened over 650 licensed retail locations. But it's also a state that's implemented social equity programs to address the disproportionate impact of cannabis-related law enforcement that targeted disenfranchised communities and communities of color. Meaning, any brand that wants to start a cannabis business, must partner with someone who has been imprisoned for it in the past.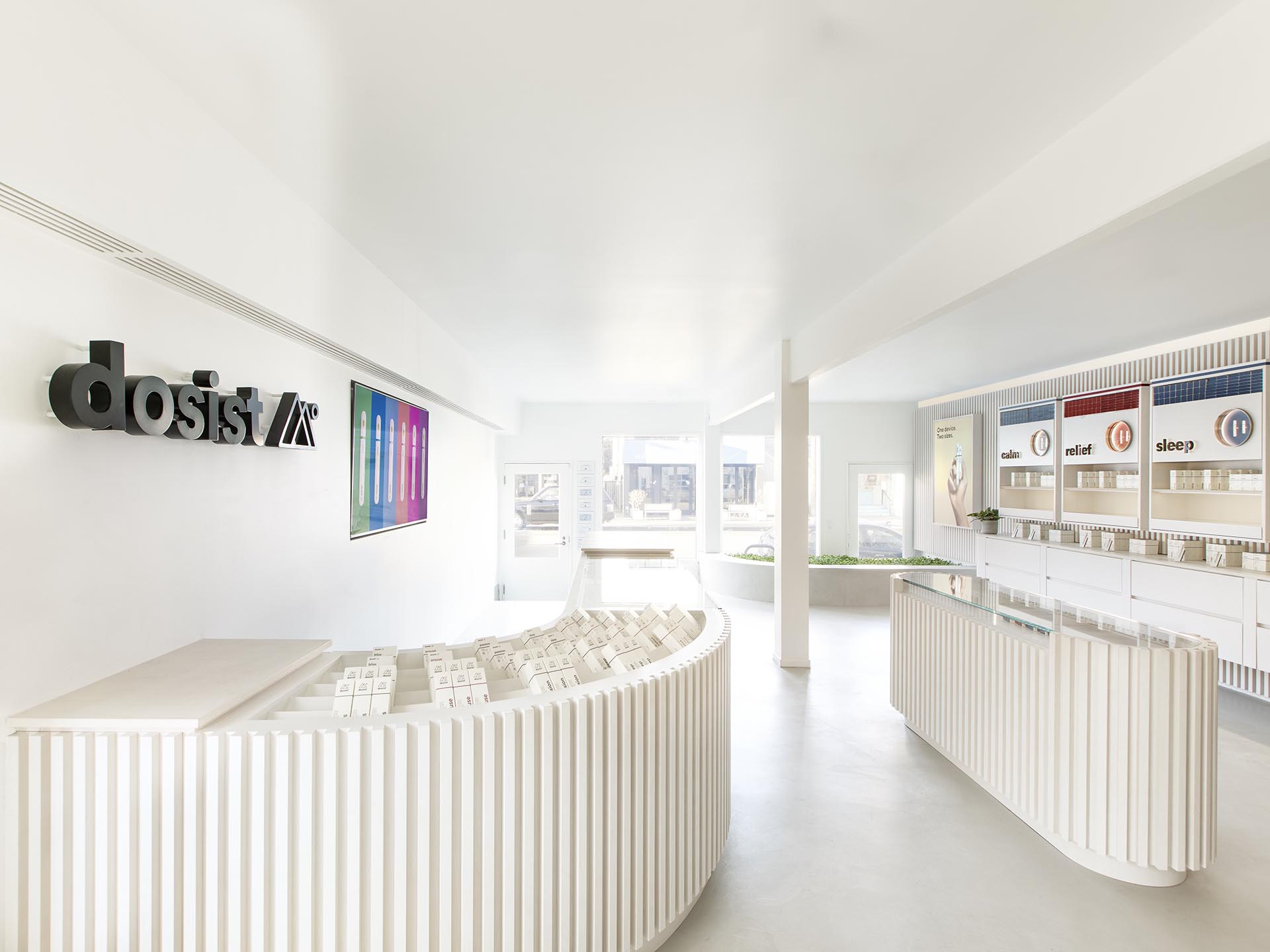 While that's one way for reparations, it's still an issue that's uncomfortable in its solution. It's also one that's incredibly complex. And it's virtually impossible not to think about the people affected and those who have been imprisoned by marijuana use when cannabis is now making millions if not billions of dollars for others.
"It is a horribly challenging dynamic a couple of years ago someone could go to jail for something people are making money now," says Gunner when asked about this issue. "It's a challenging conversation. The same politicians in this space were the ones incarcerating people. Unfortunately, you can never undo what happened. We're not focused on the money we're focusing on wellness."
While there isn't a clear answer for what's happened in the past, it's clear that the cannabis industry is quickly moving forward. And it seems dosist is surely leading the way. As dark as the War on Drugs may have been, it's feels as if the future is bright. "There's still a stigma around this plant but we want to ensure that it's a powerful tool for elevating you and your own well-being," Gunner says. "We want you to come in, be chill, be comfortable. You control how you feel."
For more information, go to dosist.com or visit the Abbot Kinney location at 1432 Abbot Kinney Boulevard.