Weeks ago, Glossier quietly launched a new Instagram account called @glossierplay.
In a matter of hours, it had over 30,000 followers with users demanding answers. What was Glossier Play? A few guesses: It was a new line of sex-positive products; A brand just for the boys; A brand that focuses on color.
SEE ALSO: Glossier just launched a Zit Stick, a Tide pen for your blemishes.
For those of you who've been refreshing Glossier.com/play for weeks since that Instagram post, you're in luck. Starting today, Glossier just announced Play, a new makeup brand that is so pigmented – and millennial – that it's demanding your entire savings account.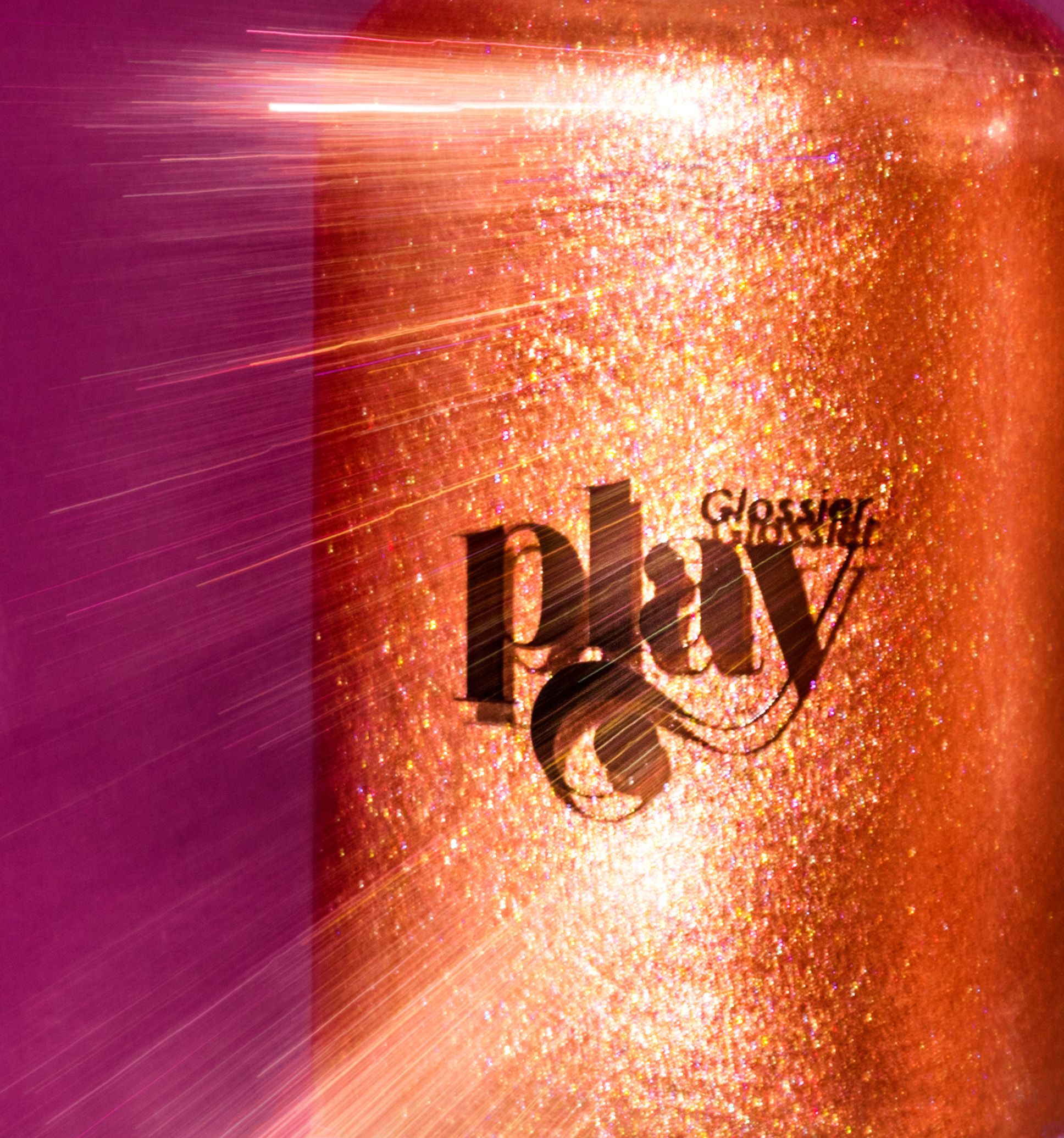 The collection just launched on its website and comes with four new makeup products in 28 products. These include: Niteshine ($20), a pearly highlighter with a doe-foot applicator in 4 shades; Colorslide ($15), a long-lasting gel eyeliner pencil that comes in 14 shades; Vinylic Lip ($16), a shiny lip lacquer that comes in a fun, clicky-pen applicator in 6 shades, and Glitter Gelée ($14), a "one-step" glitter gel that gives you a "jeweled" effect in 4 shades.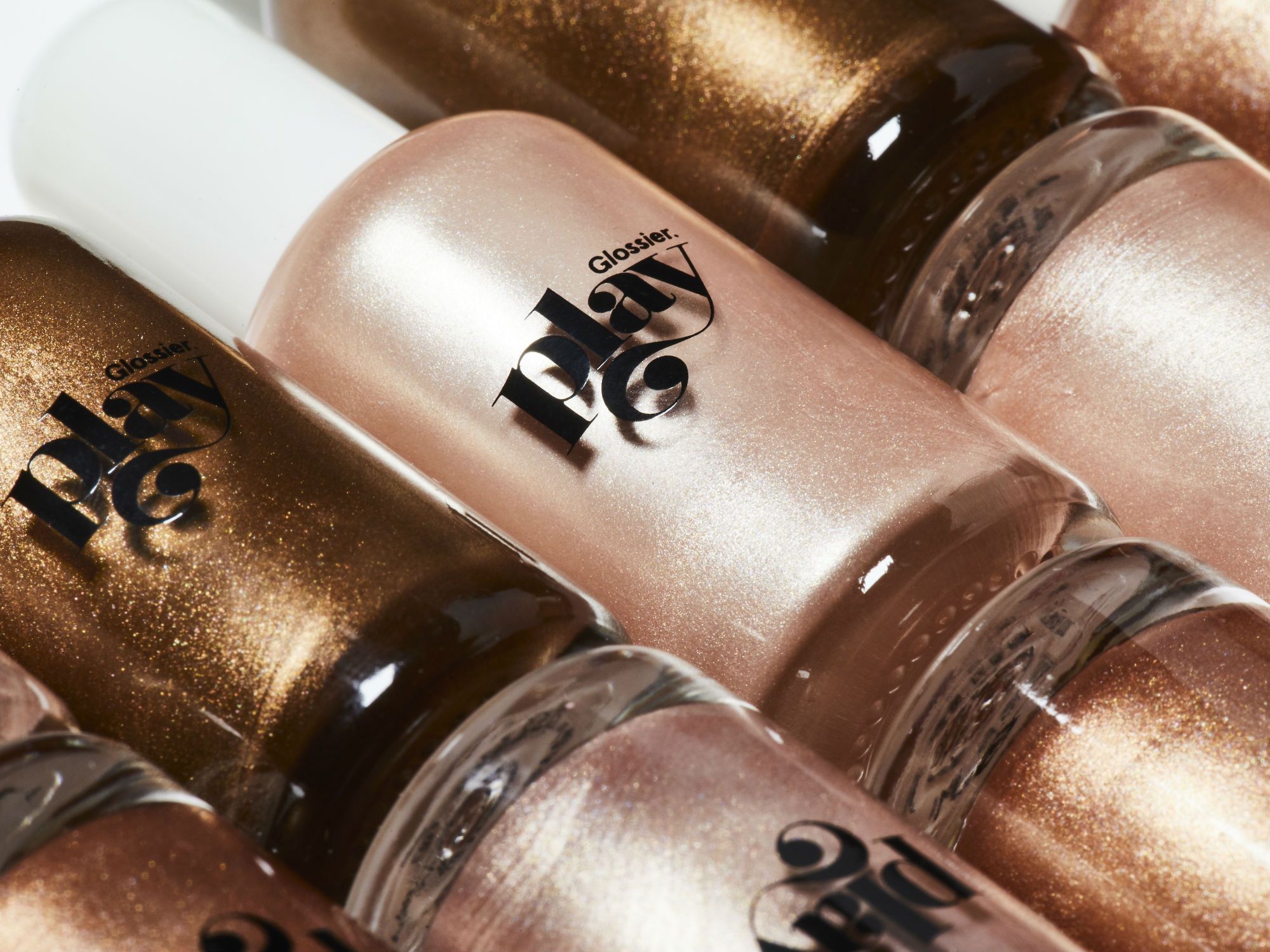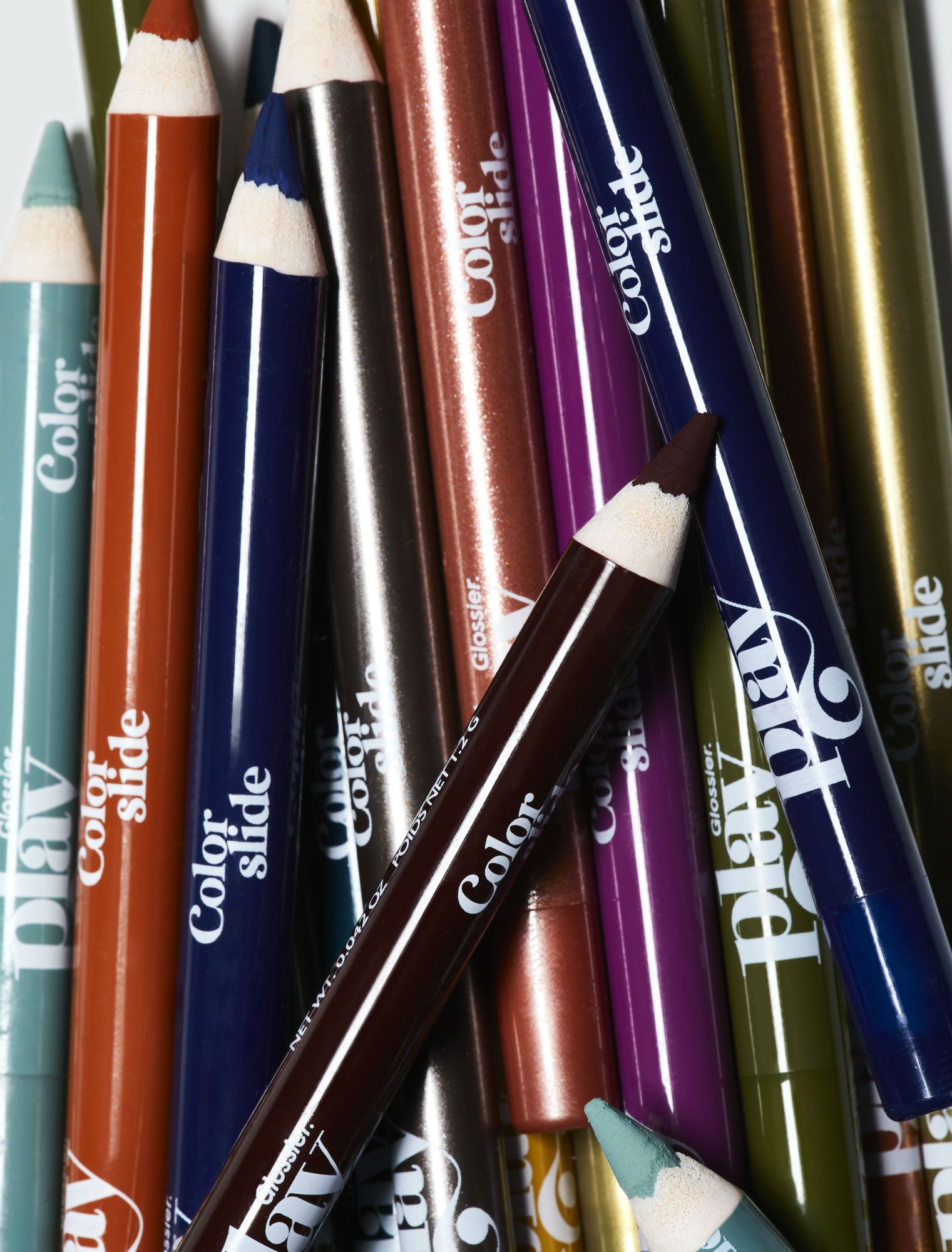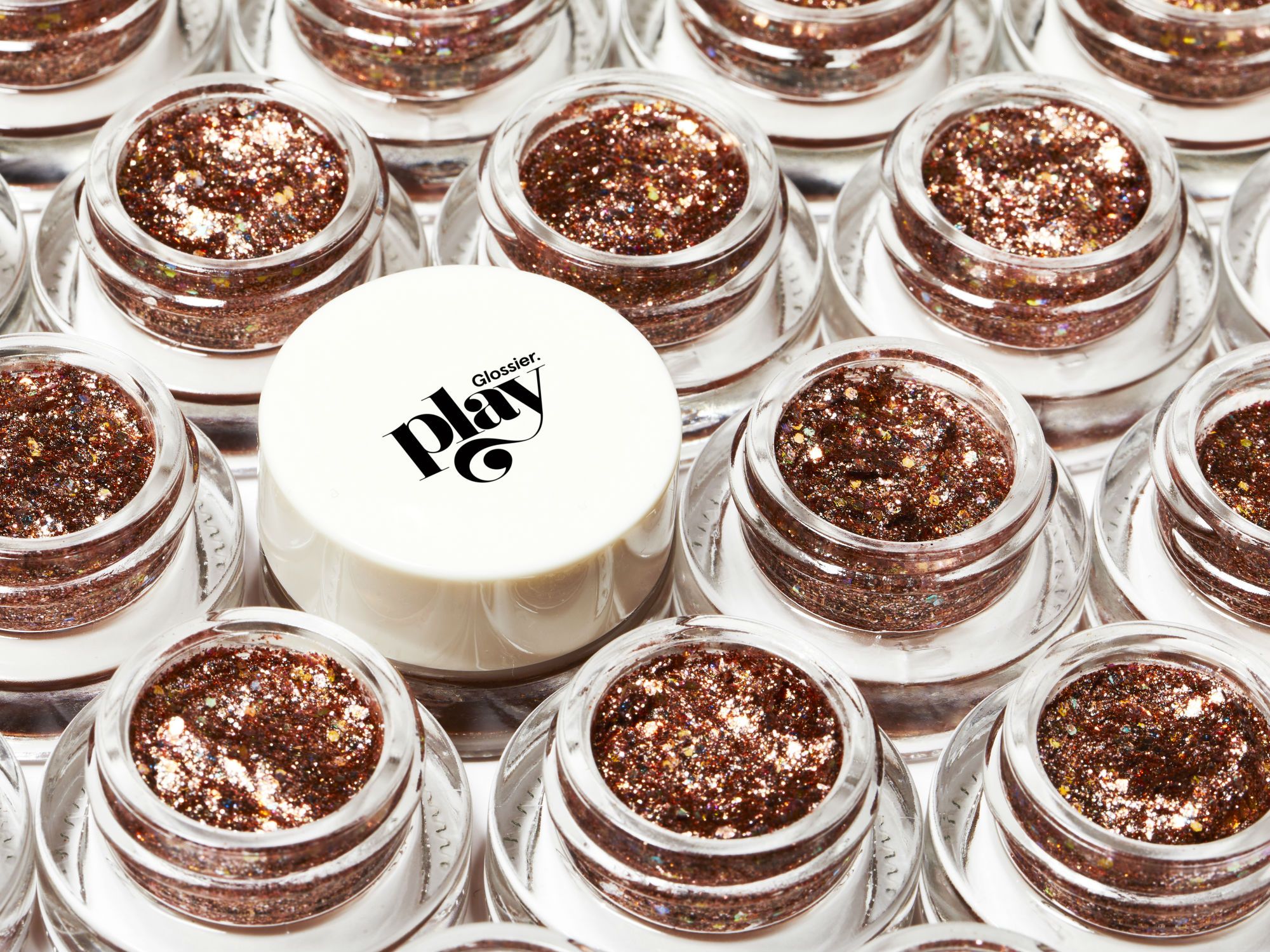 "Our team has been working on Glossier Play for over two years, obsessively nerding out over formulas, searching the world (literally) for the best materials, and finessing shades until they were just right," Glossier said in a release. "With Glossier Play, you'll find colors you've never seen before, luxurious textures that move with you, and products that breath excitement back into your makeup routine. Glossier Play isn't about a certain look, it's about having fun in whatever moment you're in."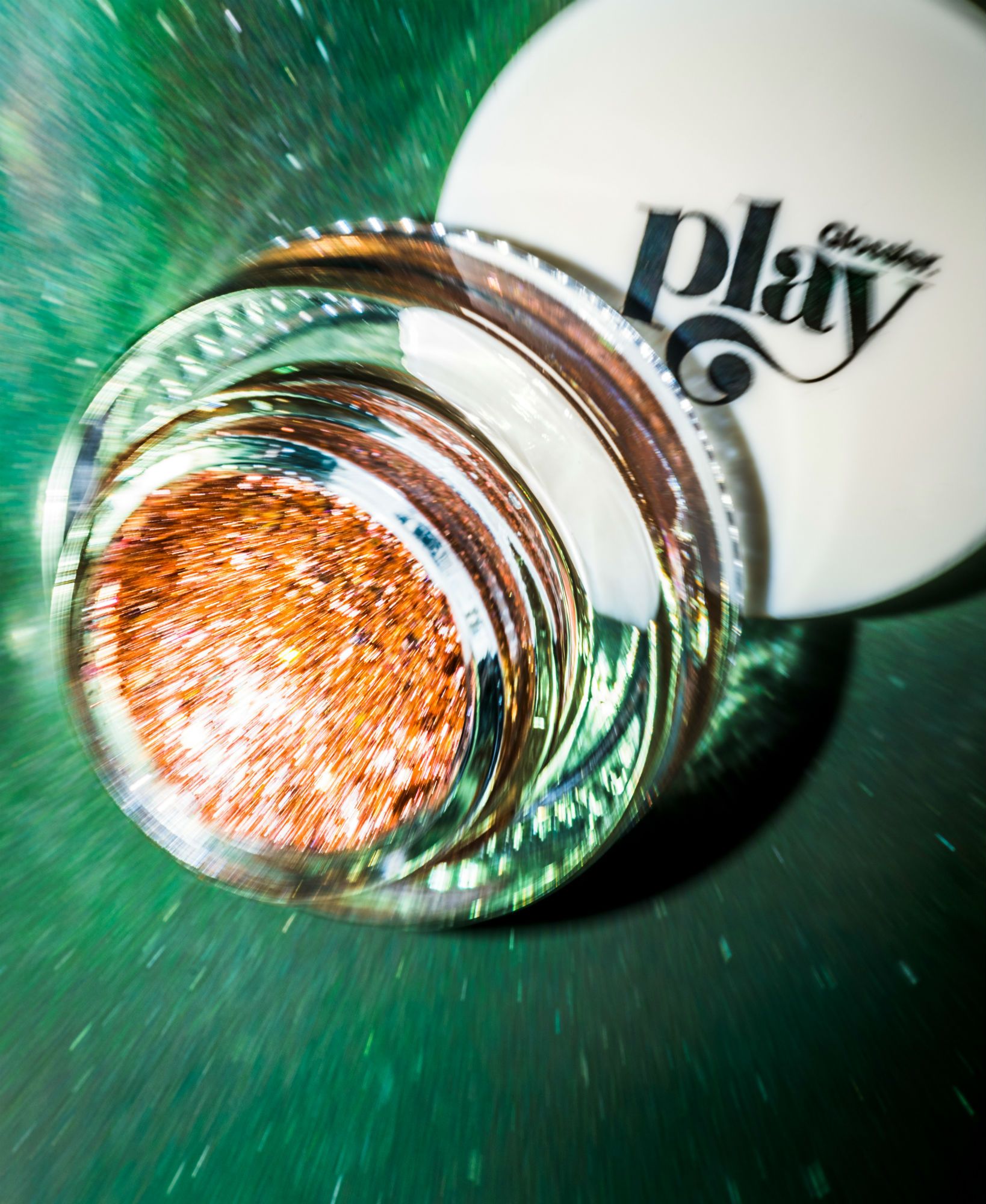 There's also two new makeup tools in the mix. Blade, a high tech sharpener, and The Detailer, a precise applicator designed for Glitter Gelée.
Can't decide what you want? Create your own "Playground" for $60. Each set includes: Get Vinylic Lip, Glitter Gelée, Colorslide, Niteshine, plus Blade and The Detailer, all at once. Choose your shades and save $15—all at the same time!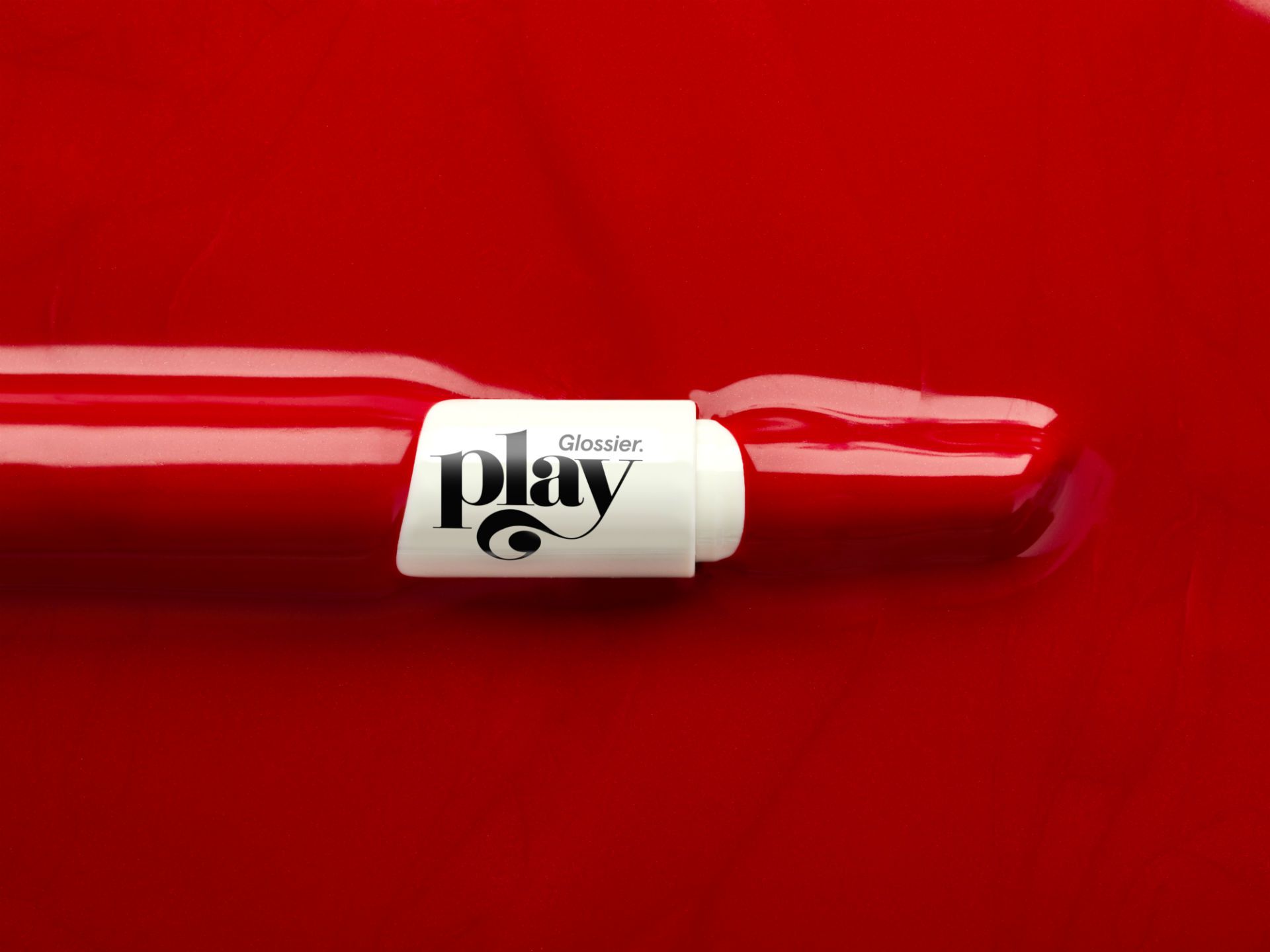 After all, the world is your oyster and your face? Your playground. Time to play.