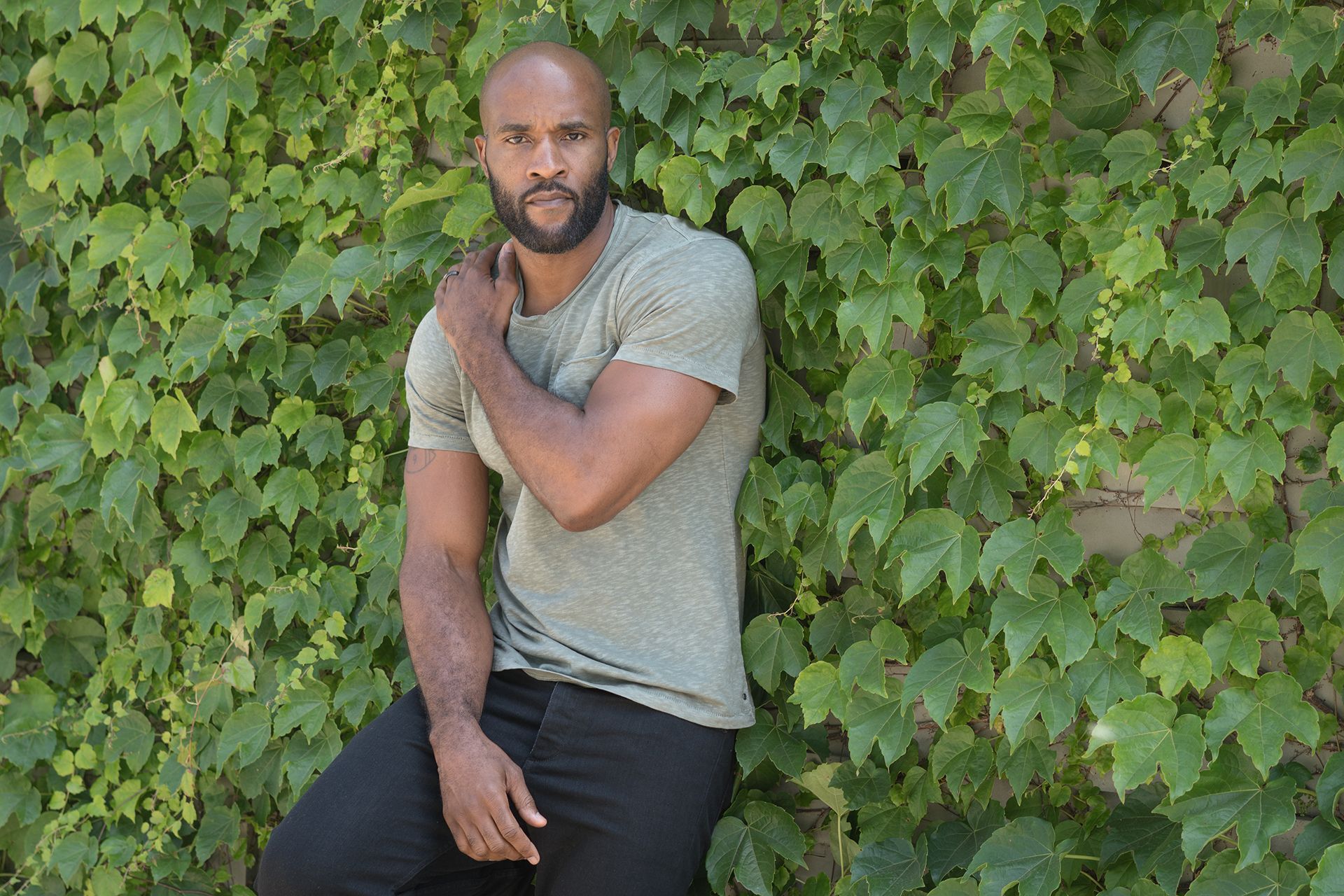 Actor LaMonica Garrett knows his comic books – very well.
He can spout off the origin stories of superheroes and villains alike across both the Marvel and DC Universes and just tweeted that Spider-Man: Into the Spider-Verse – the new animated flick featuring Afro-Latino Spider-Man Miles Morales – had him in the theater "gettin misty."
SEE ALSO: Julian Walker is making space for queer black men in the LGBTQ+ space
Garrett was just as emotional while filming his epic three-episode "Elseworlds" crossover arc on the CW's The Flash, Arrow and Supergirl, playing the all-powerful Mar Novu/The Monitor. "It means something when a black kid can see a strong black character on-screen," he says.
Very Good Light chatted with Garrett about diversity, his low-maintenance grooming mantra and just how long it took to remove his Monitor wig glue.
Very Good Light: How did you end up snagging your Monitor gig?
LaMonica Garrett: I got the role a week after I found out my character wasn't coming back on Designated Survivor. I got a call that this role had opened up, and I've been close on a lot of projects, but I haven't booked any. My manager called me, but they gave dummy sides – a fake name (for the character). It went well and at the last audition, they pretty much told me I got the role. I'm familiar with comic books and I started thinking, Who's this powerful? Who else would be from Krypton? When they said it was the original Monitor, I knew that was a big deal.
VGL: What was it like being on three totally different sets to film each episode?
LG: It was like getting thrown to the wolves because you're working on three different sets with three different crews. It was a little overwhelming. Being a guest star on a well-established show and doing that times three was a little intimidating.
VGL: Tell me about The Monitor's beard. It's, um, interesting.
LG: When we were in LA, I had a full beard when I was going back and forth to Vancouver for the costume changes. We went to (Arrow star) David Ramsey's personal barber so we could do the mutton chops; I didn't know what to do. The barber was edging around and (Arrow consulting producer) Marc Guggenheim was like, 'Cut the mustache,' and he looked at Marc like he was crazy. So he started cutting it a little bit and was like, 'Are you sure?' He cut the mustache and he was like, 'That's…interesting.' And Marc was like, 'We're cutting the chin hairs, too,' and I'm sitting there like, 'Do what he says!' When he was done he had three of his friends come look before I looked in the mirror. My wife didn't like it, but I told her this is it for the foreseeable future."
VGL: And what about those braids?!
LG: The braids were a task in itself. It's glued in and it's the same little mold and they just glue it on each time and that takes about 25 minutes. It takes 25 minutes to put the armor on, but it takes 50-minutes to do the hair. When I get back in the makeup chair they use basic rubbing alcohol to get the glue off and it takes 10-15 min to get it off because it's on there pretty good. They do small sections and then they moisturize (the scalp). When I had the beard going with the mutton chops and the hair was put in and I had the costume on, it was amazing how comic-book, right-off-the-page it looked. After 1985, The Monitor wasn't around, so they kept it true to what it was.
VGL: Is your regular grooming routine that involved?
LG: I'm real low-maintenance in the shower: soap and water. I got nothing! I'm pretty easy.
VGL: Why is it so important to see black and brown superheroes (and villains) on-screen?
LG: It means a lot. When I was younger, my favorite comic book was Green Lantern and I gravitated towards John Stewart the black Green Lantern. The first designs were based on Sidney Poitier. It was important for me to see someone who looked like me. They didn't have a lot on TV, so I got lost in that world. It means something when a black kid can see a strong black character on-screen. I think that's why Black Panther was so successful. I don't call it diversity, I call it normal. When you got outside your door, you see all kinds of different people. It's slowly changing direction to normalcy.