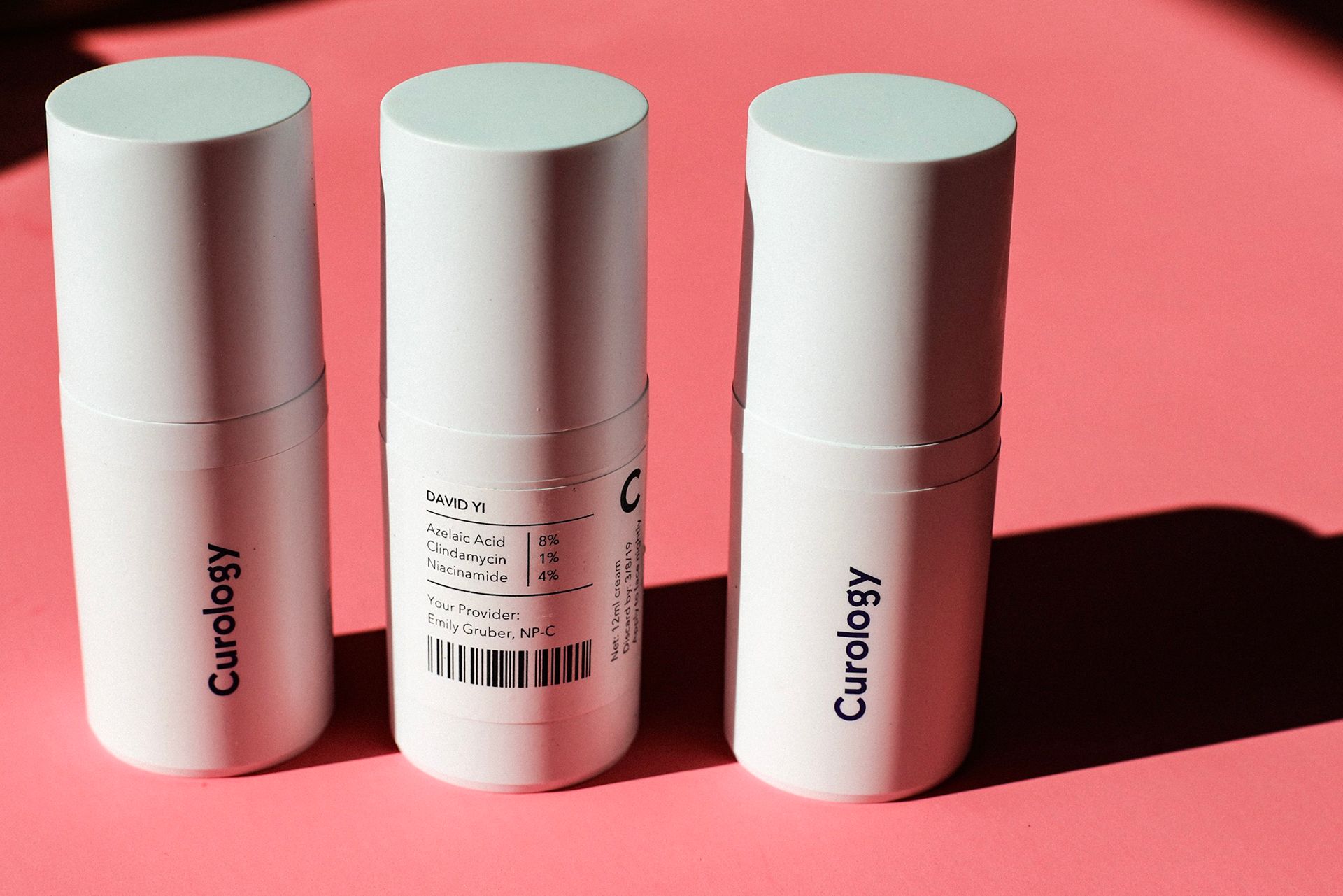 "Hi! It's David from the Future – 90 days after Curology!"
To get your Curology here, head to Curology.com!
I wondered what I'd say after three months of testing Curology, what the Internet has claimed to being a "holy grail" of skincare potions. Would my skin really be at its best? Would it be mediocre and not have changed at all? Would it, as some people noted, actually be worse? Such was my adventure with Curology, the one-stop shop solution that claims to be a life-changing skin savior. So what was the answer? Well, read along.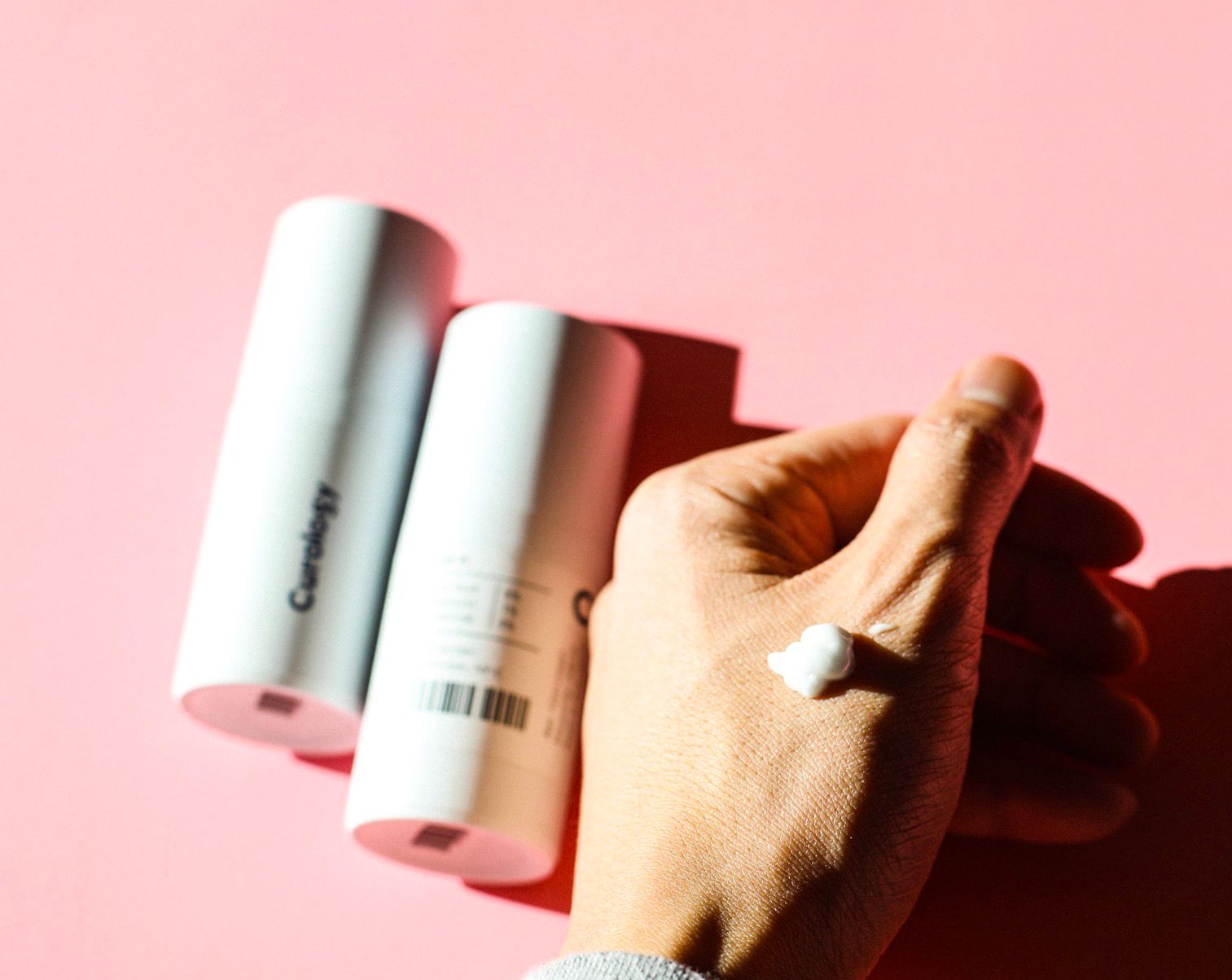 As an editor, I have the luxury and privilege to test mostly anything and everything. Zit? There's an AHA BHA for that. Crusty ass skin? There's hyaluronic acid. Uneven skintone? Slap some Vitamin C, baby! so when I heard that Curology would be the only thing I'd use for my best skin ever – I, like many, weren't only skeptical, I was scared.
SEE ALSO: Curology just launched a cleanser and cream!
So you're telling me, I'd ONLY use Curology for the rest of these three months and say goodbye to all that? Strangely, it felt liberating. Almost as if I had more time for other things, like, thinking about what I'd wear in the morning. My hair, something I'd neglected for the past few months. Podcasts in the morning. Freeing up time, I wondered, wouldn't be such a bad option. BUT MY SKIN! What about my skin?! What would happen to it?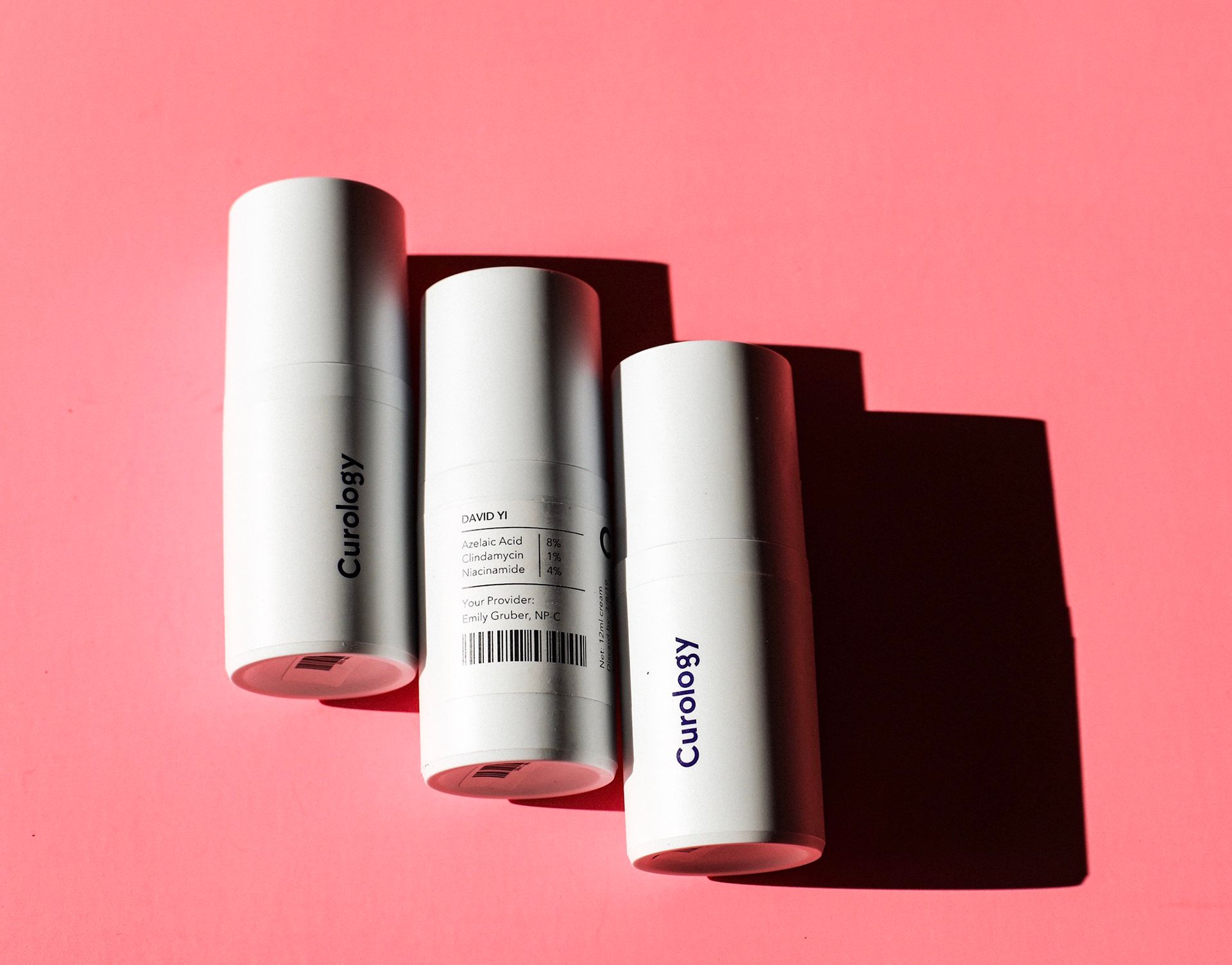 Curology is fascinating in that you actually take an online test and send photos of your skin condition to a real person on the other end. In my case, it was someone named Emily, an NP (nurse practitioner), would had all the credentials to sign off on Rx ingredients. Though I was a tad bit um, insecure, to send a selfie without three filters, I sent after I'd taken my test. I actually did this alongside my 18-year old cousin, Matthew, who has been experiencing an entire face full of acne. We decided to get on this together and compare our results. It's also ~really~ affordable and $20 a month.
The entire story behind Curology is pretty cool. It started in New Mexico in 2013 with a dermatologist named Dr. David Lortscher who realized a lot of his acne-prone patients drove for hours just to come see him. Thinking that this wasn't fair – having to force people to travel so far – he thought of a better way.  This came in the form of consultations via your phone, photos and tests.
The test asks about your skin condition, if you have acne, dark spots, clogged pores or what not. And it's really intuitive and easy. It then goes on to ask about your skin – is it combination? Oily? Dry? Then it goes on to ask about your goals. Mine was to have more of an even skin complexion and less cystic breakouts. Matthew's was to have a clearer face that was less red, less oily, with a lot less breakouts.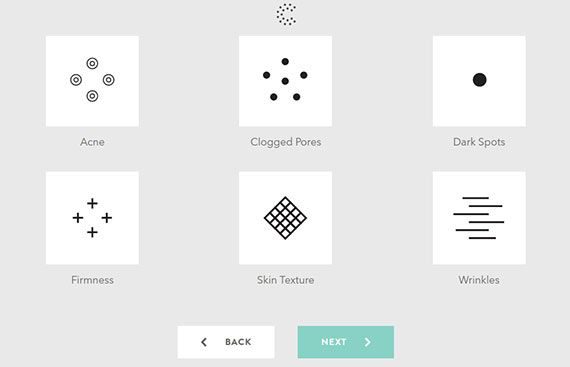 I received my first Curology bottle in September. It was 4% Azelaic acid, 1% Clindamycin, 4% Niacinamide. Below, explains what each ingredient is used for. I was told by Emily that there could be purging in the first four weeks, meaning, my skin could get worse than it got better. It's exactly like the experience using a retinoid (aka Vitamin A). Your skin sometimes purges everything from the inside out.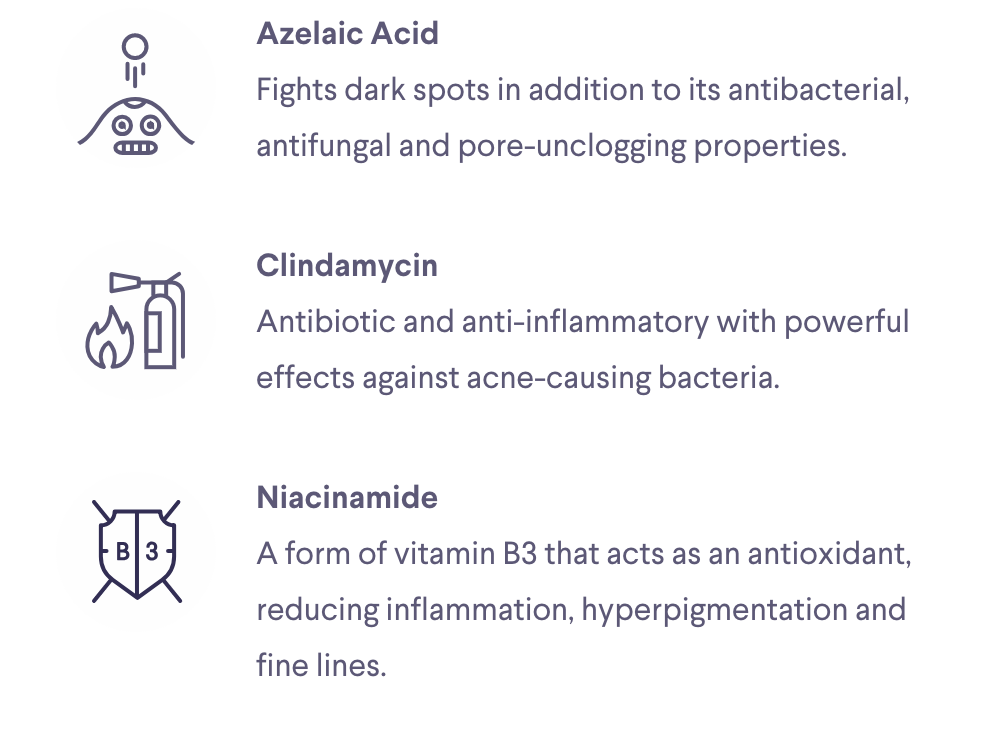 The first few days were A-okay. My skin didn't feel dry, it wasn't breaking out and I actually felt that it was more even-toned and glowy. It felt like a miracle cream and for an entire week, my face was its best that it's ever been. Then, after a few weeks, I started breaking out again. There were random cysts coming forth on my cheeks. I DMed Emily and she told me it was normal. But if I was experiencing any more in the next few weeks, she instructed that I send her another photo and get a new formula. That's exactly what happened and after messaging her with a new photo, she upped my Azealaic acid from 4% to 8%.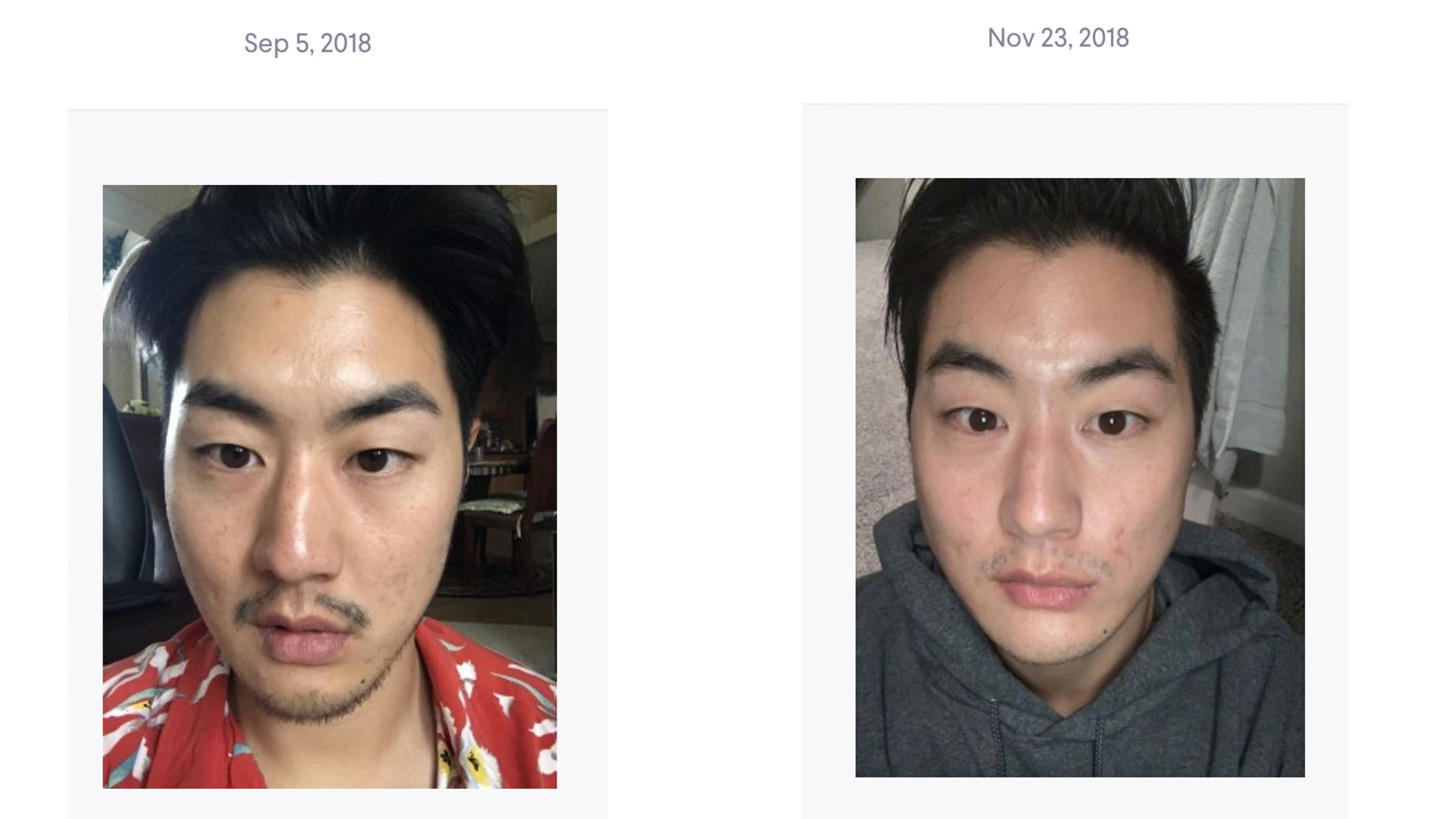 As you can see from just a few months, my skin seems brighter, more even-toned and glowy. After using my new formula for another month and a half my skin has … changed. No longer do I have acne breakouts, my skin is actually softer, more even-toned and dare I say(!!!) beautiful than ever. I do find myself having to use heavier moisturizers though this winter season. My skin with ONLY Curology is dry, gets crusty, and in need of real hydration.

As for Matthew … wow! His skin has mostly cleared completely. The last time I saw him was before he entered his freshman year at USC and by winter break his skin was brighter, clearer and I wish he gave me permission to upload photos of him (but he's shy). Pretty cool!
At the end of my 90 day Curology challenge I AM a believer. That being said, I don't know if Curology is for everyone. I've read mixed results and don't know if I can confidently recommend this for everyone. But I will say from my personal experience, Curology has definitely given me the results I needed … I just need to spritz extra throughout the day and find a heavy non-comedogenic cream that works in tandem with it. Curology – perhaps that's your next great product?
TLDR;
-Works, but only after a Rx change after 60 days.
-Dries out skin so you will need extra moisturizer.
-Excellent customer service and that personal touch goes a long way.
To get your Curology here, head to Curology.com!