Growing up in Mississippi, Julian rarely saw anyone on screen that looked like him. That's because he happens to be both black and gay.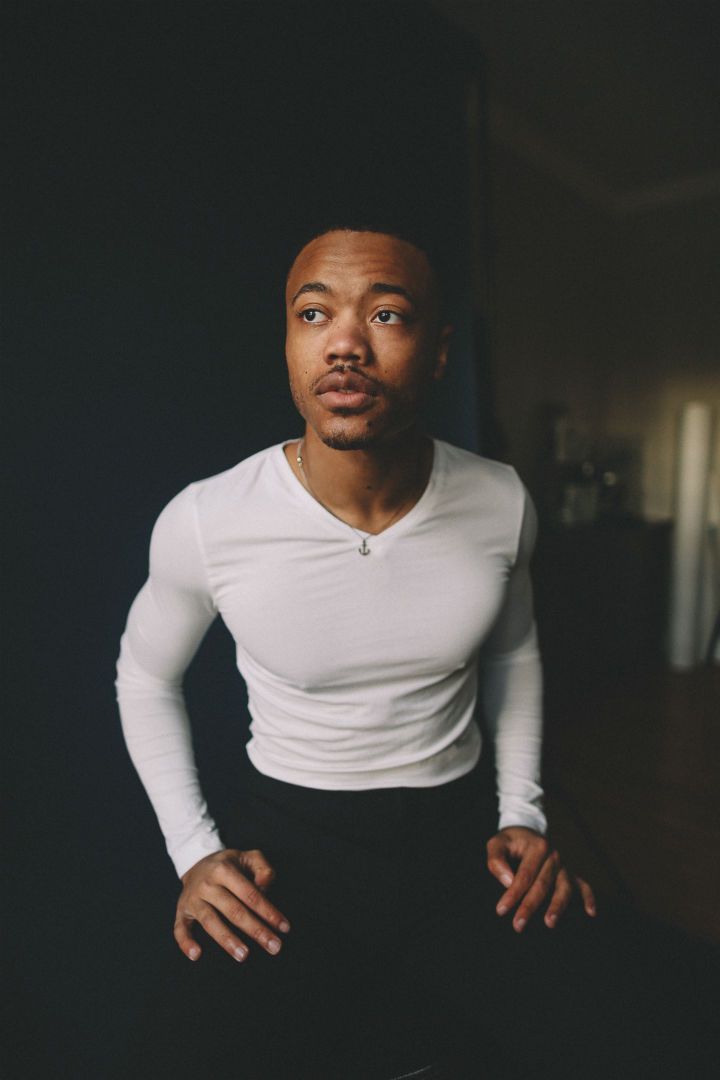 The actor, who plays Ty on BET's Being Mary Jane, and is also a celebrity ambassador of MOBI (Mobilizing Our Brothers Initiative) an organization that promotes wellness within the black gay and queer communities. Through it, he hopes to be an inspiration to other men of color who feel a need to belong.
"I never want people to feel like I did at times, which is alone."
Growing up and self-discovery is never easy to navigate. For many, it comes with trial and error and loads of reflection. "I always feel like I've been blessed to have grown up with a very supportive group around me," Julian says to Very Good Light. "I do feel like I faced the challenges of growing up and feeling different or ashamed like something was wrong with me for not looking how certain classmates looked, or talking to girls like my other classmate would. I always felt ashamed."
But through his confusion and journey, he was lucky to have had a supportive family – a mother, father and brother – who accepted him and supported him through his adversity. "I was able to educate them on what a gay man is."
Not everyone has had the privilege of having a supportive family like Julian. Many in the black community continue to face hardships and disadvantages. Reported by the Human Rights Campaign, LGBTQ African Americans continue to be challenged by discrimination, lack of proper housing, affordable healthcare, and fewer educational opportunities.
A 2012 report by HRC found that "32-percent of children being raised by black same-sex couples live in poverty, compared to 13-percent of children being raised by heterosexual black parents and just 7 percent being raised by married heterosexual white parents." Additionally, Black transgender people see an even higher rate of poverty with 34 percent living in extreme conditions compared to the 9 percent of non-transgender black people. There are also health-related obstacles. In 2016, the Center for Disease Control and Prevention reported that African Americans accounted for 44% of HIV diagnoses, while they only comprise 12% of the U.S. population. Of this, 58% of those infected were gay or bisexual men. In communities across the country, lack of awareness of HIV status contributes to its risk of spreading further.
It's a sobering reality, but one that is all too real. Which is why Julian, through MOBI, aims to support this demographic however they can, mainly through opening up spaces for queer black men to exist. That's through a series of curated social connectivity events like MOBIfest, an interactive arts experience that celebrates black queer voices in fashion, music, visual arts and media.
But more than gathering together, Julian says to make change, one needs to engage with others who aren't like themselves. "It isn't until you come in contact with someone and actually are willing to understand them, that's when you're able to educate people, and they're able to educate you in return," he tells us. "Growing up had its challenges but my heart really goes out to those who don't have that support system I did."
"I want people to understand they can be free. You can feel free to express yourself any way you want."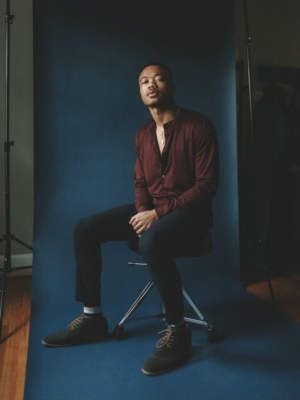 Because of these statistics, MOBI is more important than ever.
"I want people to understand they can be free," says Julian. "You can feel free to express yourself any way you want."
Which means, ultimately, defining your identity, masculinity and all.
"I definitely am a complete advocate of redefining what masculinity looks like," says Julian. "It doesn't look like me, it doesn't look like you, it doesn't look like the next person. Everyone should have the right to express what they think masculinity looks like to them."
Ultimately, no matter if you're black, queer, or not, Julian wants us to know we're in this together. "Everyone has their low moments, I want to help the next person so they don't have to feel alone or not safe. That's my biggest goal."
Here's to positive change.
The free ticketed festival is asking it's participants to take ownership their health and wellness by visiting one of their community partners to receive a free service and an advanced ticket into MOBIfest. MOBIfest takes place Thursday, May 17 to Saturday, May 19th.
Learn more about the event and register for tickets here.