It's the most wonderful time of the year for finding gifts for everyone on your list … and, um, a few for yourself.
This year, the Very Good Light editorial team (specifically David, Arienne and Garrett) is shining a bright, festive light on our favorite small businesses, which might be a bit off-the-radar, but are right on point when it comes to quality and BBE (that's Big Beauty Energy). Here's what we've asked Santa to bring to VGL HQ:
SEE ALSO: This serum has a cult following. But does it work?
The all organics beauty store, located in Colorado Springs, Colorado, was started when founder Jewels Burdick had a family health scare. Jewels' mother thought she had Alzheimer's because of memory loss. It's then that Jewels found that ingredients like aluminum chloride were linked to brain function. The experience led Jewels on a mission to create clean beauty products with organic ingredients. At first, she spent months perfecting an all-natural deodorant. That led to friends and family purchasing the product in bulk. Then, came other body products, skincare, and a beautiful array of potent beauty products that are all made from organic ingredients.
"All of my products have to work and I stand behind all of them," she tells us. Today, she's launched a zero waste cleansing station where customers come in and fill their own bottles with shampoos, conditioners and body washes. And she's expanding to help deliver clean products to dermatologists and aestheticians with her Vitamin C products. It may be a mission-based business, but all of the products are efficacious, safe and tested.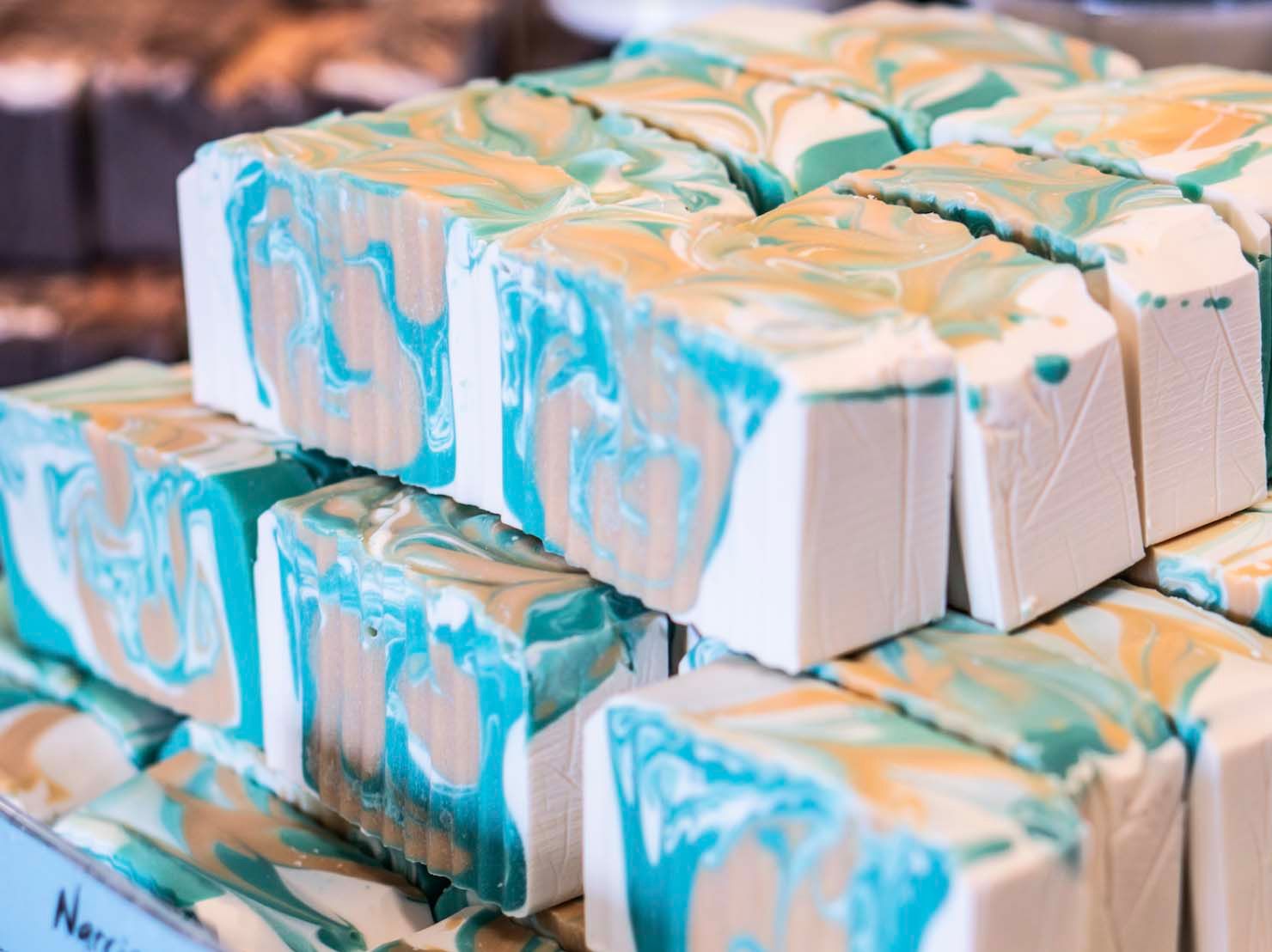 This Memphis-based beauty brand is a favorite of hometown girl Arienne, who's nuts for Buff City Soap's indulgent body butter, softening shower oil and … laundry detergent. Yep, Buff City lets you infuse your own coconut oil-based powder detergent ($15) with essential oils, perfect for washing sheets, towels and intimates. It's a one-of-a-kind gift that you can pair with other Buff City bets like bath bombs ($7), beard oil ($15) and even pet soap ($6). Insider tip: Win Christmas by adding "Narcissist" — Buff City's signature fragrance that's an addictive blend of peach, raspberry and patchouli sandalwood — to everything. No, like, EVERYTHING.
Varnish Lane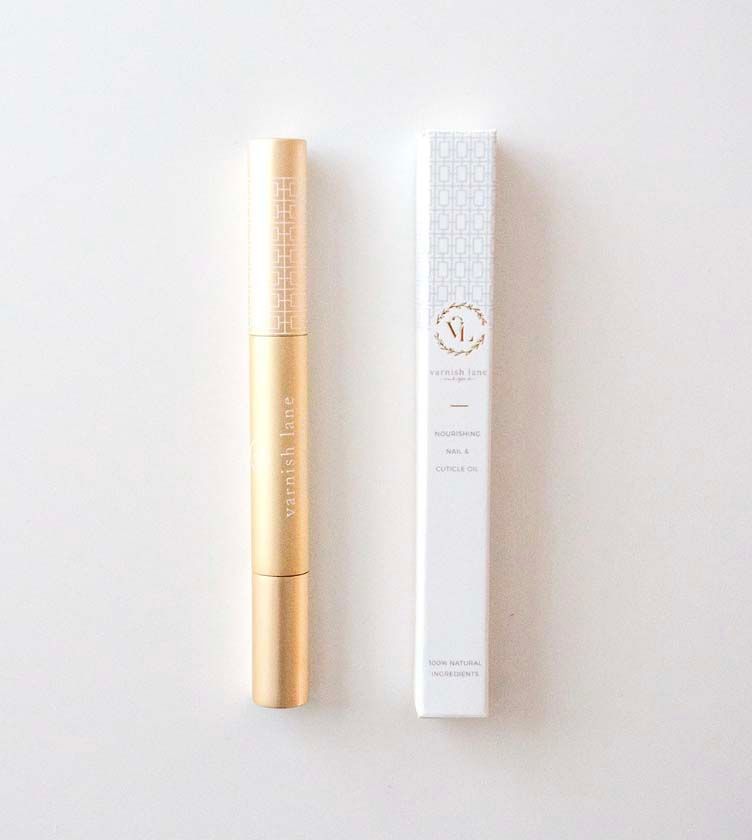 Self-care is so 2018 … and 2019 and 2020 … so pampering someone on your list will fortunately never go out of style. Washington-grown salon Varnish Lane has nailed the gift card game with is waterless ethos, huge range of non-toxic polish options and beauty wall stocked with "it" brands like French Girl, Conscious Coconut, Apotheke Brooklyn and more. Rather than soaking your hands and feet in tubs and bowls of water that are never quite clean (or eco-friendly), Varnish Lane pros spray you down with essential oils as they exfoliate and buff you to mani-pedi perfection. Manicures start at $28 and pedicures at $44 and the salon's modern-chic decor vibe includes their own proprietary reclining leather chairs that you'll want to steal for home. And, if the nation's capital is too far a trek, just gift the brand's Nourishing Nail & Cuticle Oil pen ($28) along with a bottle of your fave 9-free polish.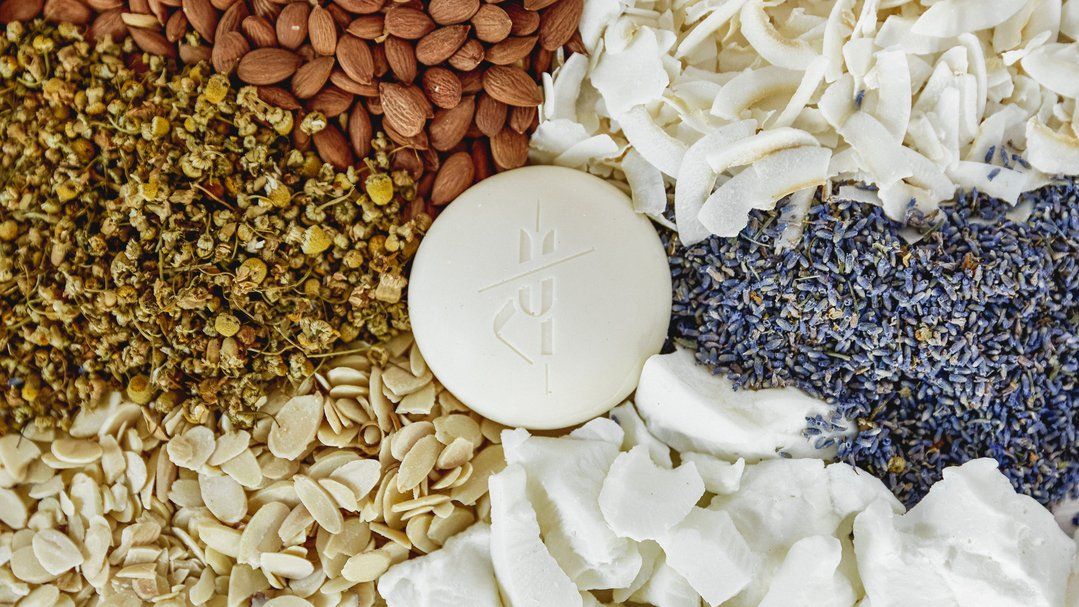 Dry winter skin is a hell no, and nothing keeps away the ashies like Kate McLeod's hand-poured Body Stone made from blocks of pure cocoa butter and infused with sweet almond, apricot kernel, avocado and fractionated coconut oils. Chose a gift set ($45) that features one of her four signature stones — Daily (rose, frankincense, neroli); Sleep (chamomile + lavender); Mama (scent-free) or Naked (original cocoa butter) — housed in a sustainably farmed, reusable bamboo canister. The best part? Kate calls her Glamour mag-approved brand a "made-from-scratch revolution against plastics, pumps, and chemicals" and we are here. for. it.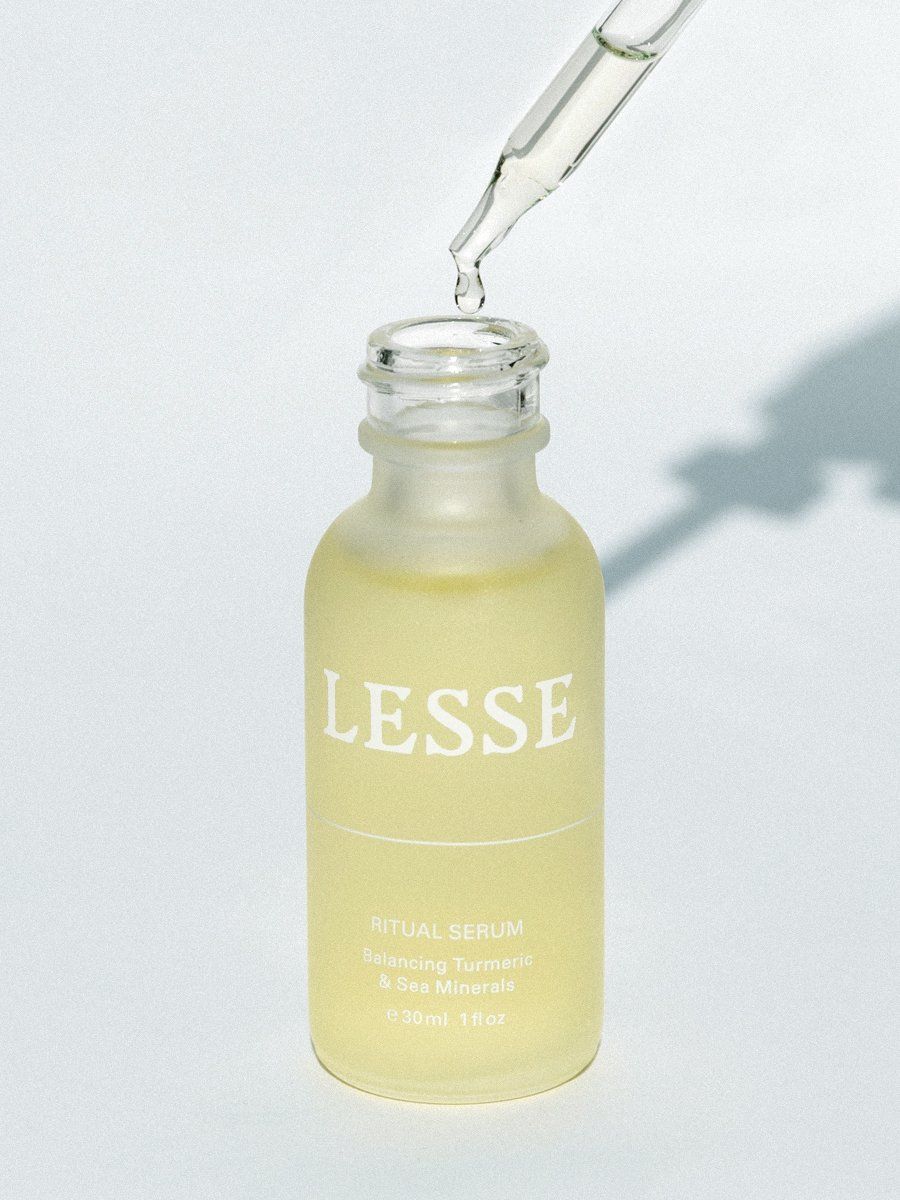 I know it's weird for me to say this, since it is literally my job to use skincare products, but sometimes you gotta cut out the crap. As an editor, I, Garrett, value anything that's quick, effective, and to the point. Maybe that's why I'm starting to become more obsessed with the most recent skincare trend: "skipcare." It's basically about streamlining your routine to make sure every product you use is doing the most for you and is not about how much you're using, but what you're using (and not using).
I recently discovered the new skincare line LESSE which is pronounced like LESS (is more). They launched with one product, the Ritual Serum, which is a lightweight oil serum packed with natural ingredients like turmeric, calendula, lavender, jojoba and more. It's designed to address a variety of issues and can be worn during the day and at night. I've been using it and, I must say, it feels good to streamline. Plus if it makes my skin look half as good as founder Neada Deters, I'm happy. Spoiler alert: two new products are dropping any day now and they're just as simple and beautiful as the original serum. Buy this for anyone who could stand to edit down their routine or needs a first intro to natural skincare.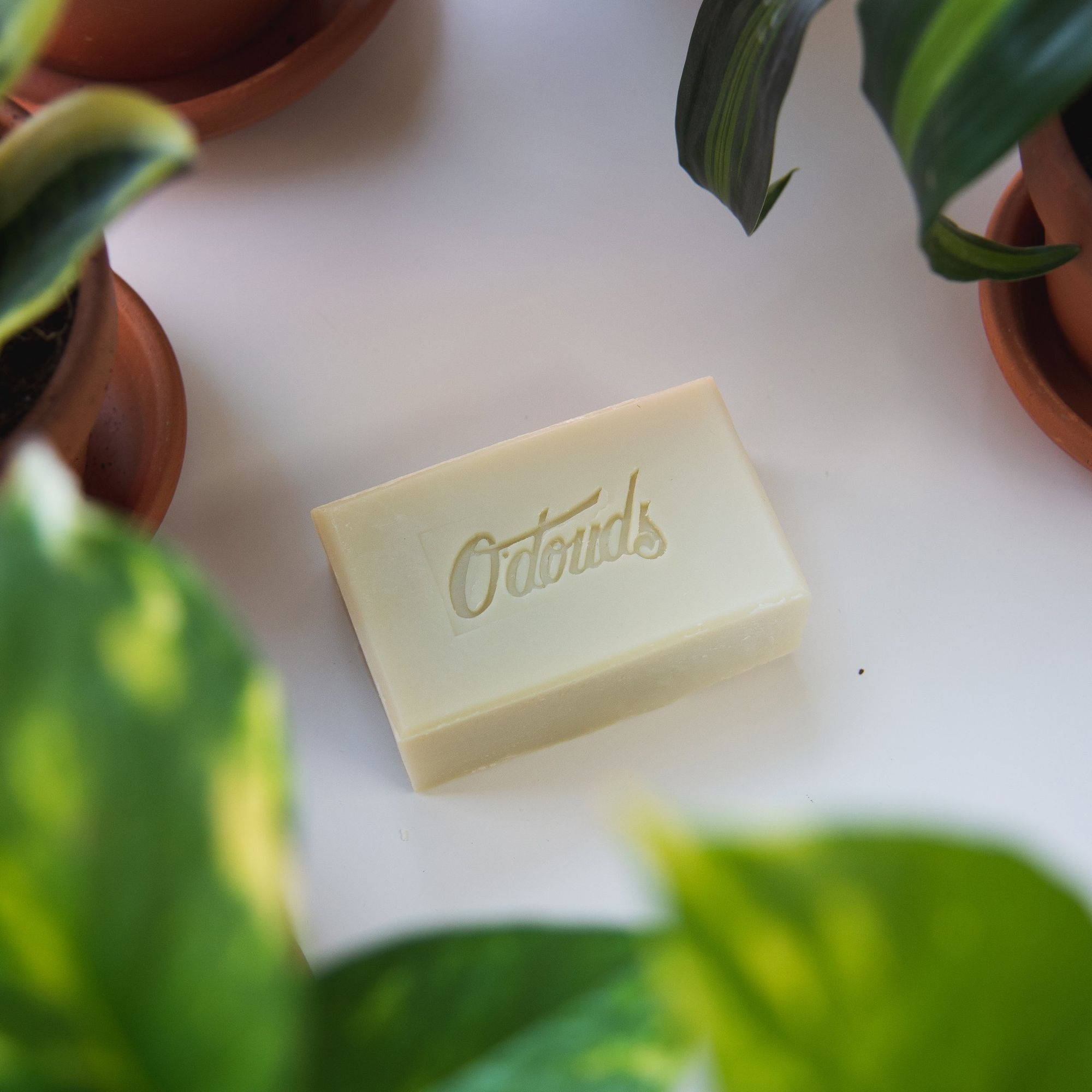 O'Douds is one of our favorite hair care lines, not just because it's made practically in our backyard in Brooklyn. The whole ethos of the brand is to take the traditional products you'd find in every old-school bar barber shop, but make them out of natural and sustainable materials. You'll find classics like pomades, shampoos and shaving creams with ingredients you can feel good about like aloe, shea butter, jojoba and other essential oils and naturally-derived waxes. They even just launched new candles and fragrances with similarly natural ingredients.
We especially love the Hair Regimen because it's the perfect all-in-one hair care and styling kit for everyone, no matter what hair style they have. The addition of Texture Powder is genius because it's something most guys don't think about using, but every guy we've ever given it to freaks out (in a good way). It's like a dry shampoo but isn't as fragrant and, in my opinion, easier to use.
Get this for literally any guy on your list. You'll support to super cool (and cute) founders who are hand-making these products in Brooklyn and you'll upgrade someone's hair game at the same time.