As we reflect 2018 at the end of the year, we can't help but send good juju to all the best brands that made our skin G-L-O-W this year.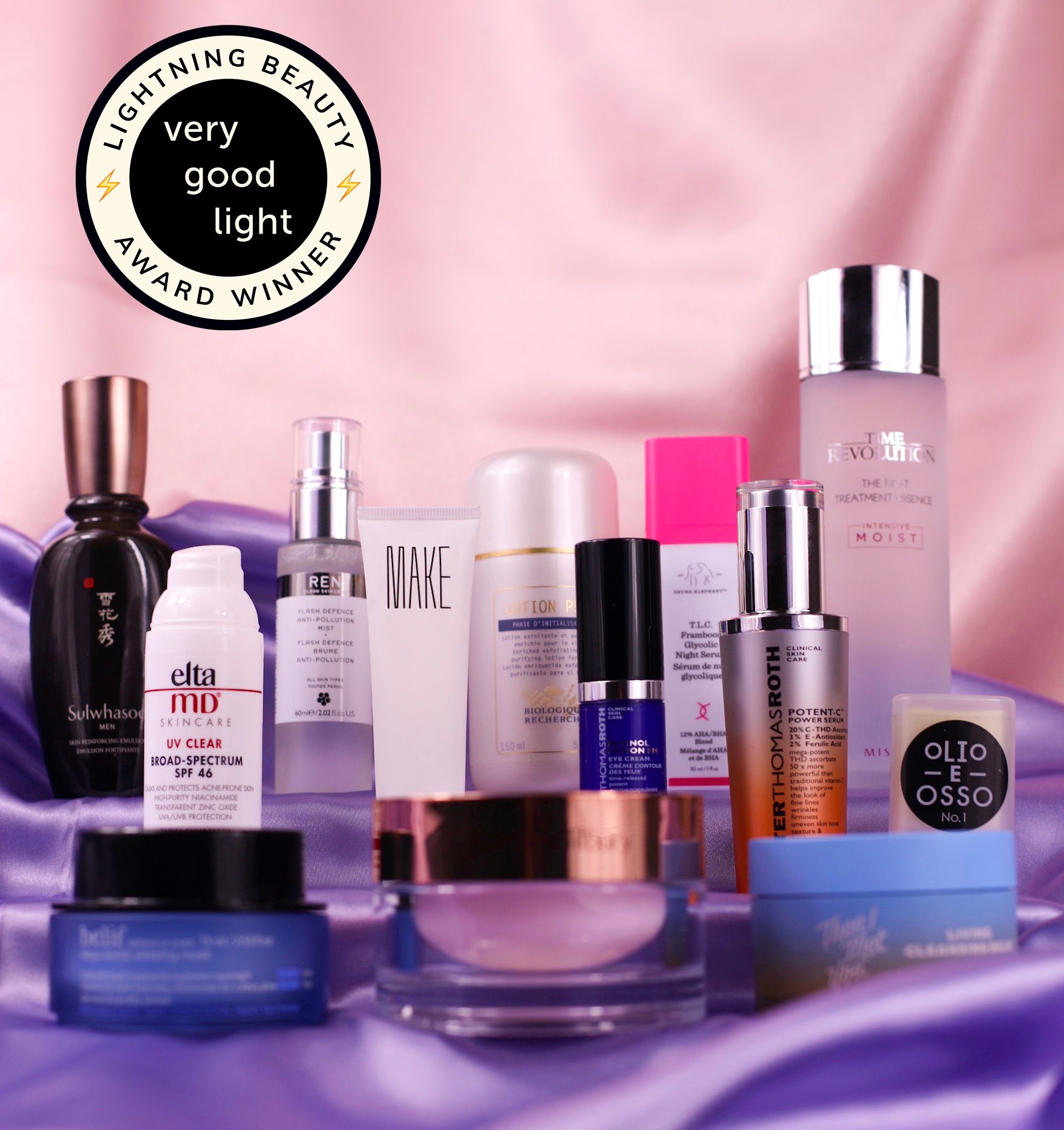 It's been a good skin year, for sure. But these are the products that have become our instant classics and Holy Grails. Though skincare trends may come and go (we're looking at you, glass skin!), these are the tried-and-true products that are not only efficacious, but ones that are the best bang for your dollar. Some are going to break the bank, for sure, but for each of those, we've also highlighted affordable options. Whether you're new to skincare, or mastering it day by day, these are the products you need – NOW. Here's to the rest of holidays, love, light and LOTS of glistening skin!
SEE ALSO: These are the best makeup products of 2018!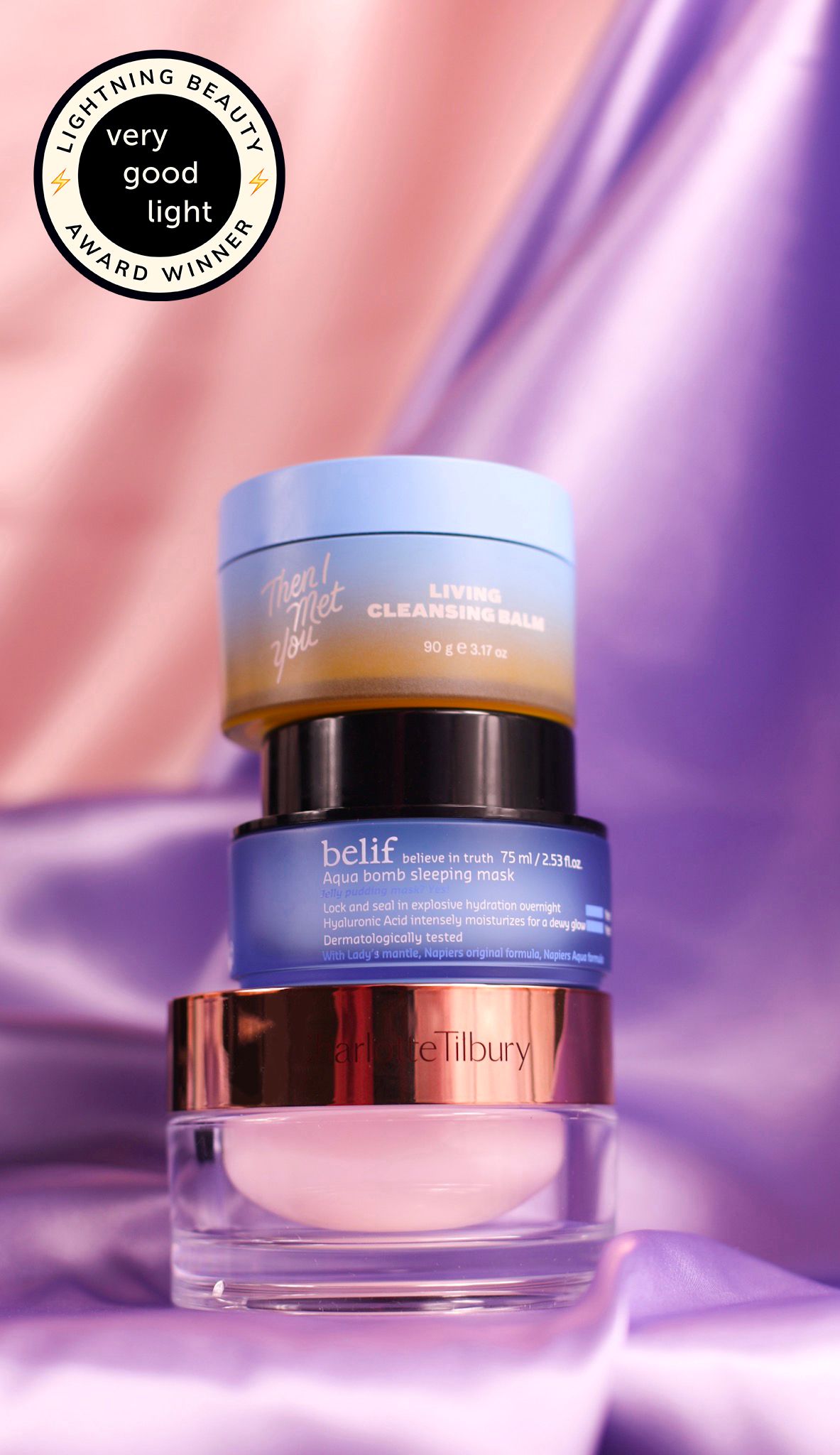 BEST BEAUTY ALL IN ONE – Charlotte Tilbury Multi-Miracle Glow Cleanser, Mask & Balm
We admit that at first, we were a LITTLE skeptical about Charlotte Tilbury, makeup artist extraordinaire. But one swipe of this product across our pores was love at first site. With a mix between Sea Buckthorn Seed Oil, Cranberry seed oil, among rose hip, camellia and more, this is the ONE product that's gentle enough to be a balm but strong enough to wipe your face clean. Best part: It'll make your skin feel baby bottom smooth. Guaranteed.
BEST OIL CLEANSER – Then I Met You Living Cleaning Balm
Charlotte Cho just launched Then I Met you, but already, the brand's own oil cleanser has become an instant favorite. The product is tough enough for all makeup and impurities but will also hydrate your skin – and leave it the cleanest it's ever been! – in the process. It's a miracle goop, and really works.
BEST SLEEPING MASK – Belif Aqua Bomb Sleeping Mask
This jelly/moisturizer hybrid has such an innovative texture, you'll wonder if it's from the future. The texture feels like gelatin at first, but when you massage it onto your pores, you'll realize that it's not only plumping your skin, but protecting it while you sleep. Better skin while you're off in Lala Land? Yes, please!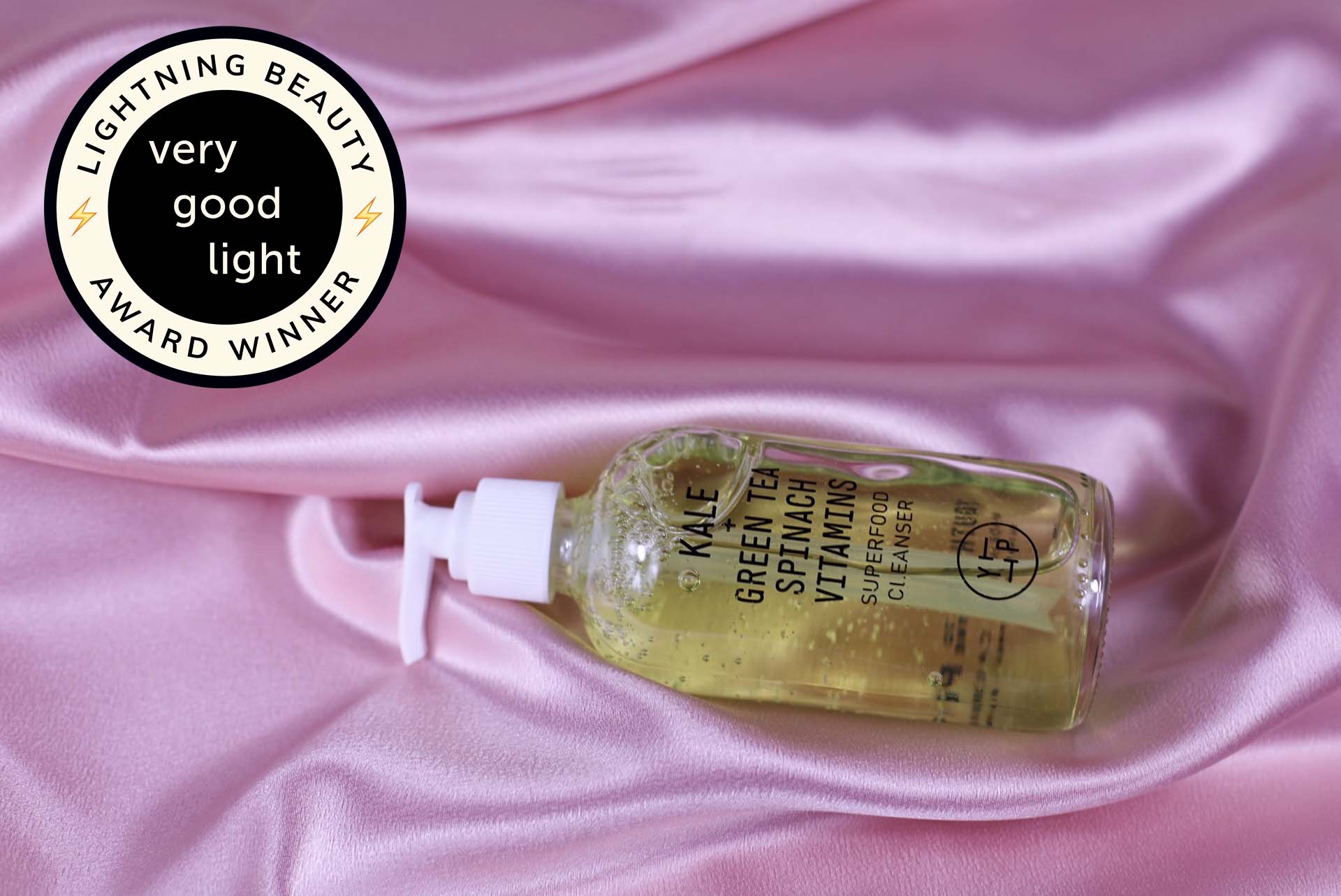 BEST CLEANSER – Youth To The People's Kale + Green Tea Spinach Superfood Cleanser
Juicing for your face? Tell me more. That's the thought behind LA-based vegan brand Youth To The People with its superfood-packed cleanser. Cold-pressed just like green juices, this has so many antioxidants and is super powerful. You'll finally look forward to anything juice – and you won't have to replace any meals for that glow.
BEST CHARCOAL CLEANSER – L'Oreal Men Expert Charcoal Cleanser
This charcoal based cleanser easily stands up to any of it's more expensive counterparts. It deeply cleansed my skin without leaving it feeling tight or dry afterwards. My oily, acne prone skin loves it.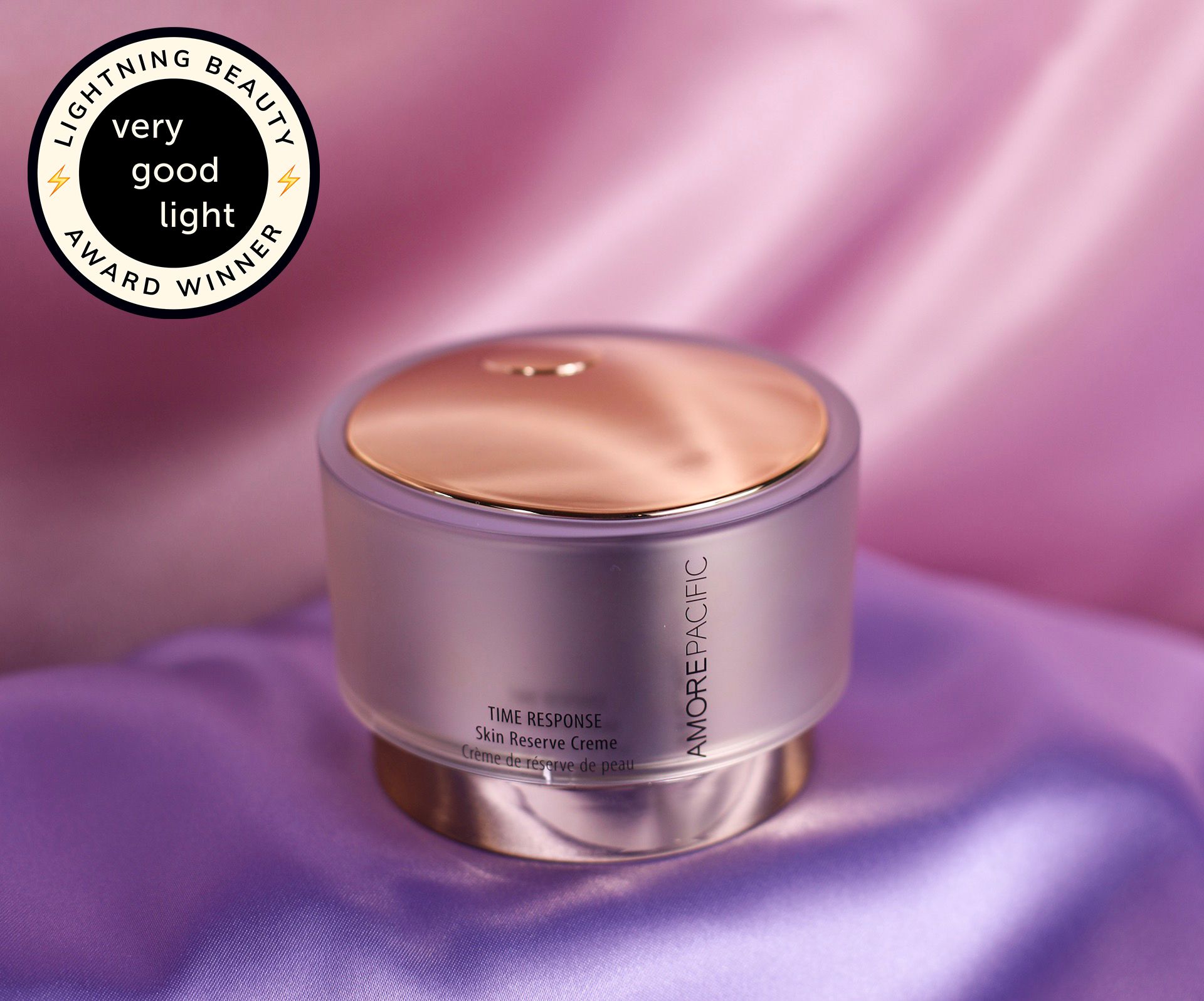 BEST BOUGIE MOISTURIZER – AMOREPACIFIC Time Response Skin Reserve Creme
This is pricey, it'll break the bank, you will possibly go broke. But your skin? Well, it'll probably be in its best shape, ever. AMOREPACIFIC packs results, which is why it's still South Korea's biggest beauty brand. Packed with green tea, amino acids and more, you skin will be hydrated, happy and super fulfilled.
BEST MOISTURIZER: SheaMoisture Raw Shea and Cupuacu Daily Defense Moisturizer
This brand continues to get creative with natural ingredients, mainly their namesake Shea Butter. Intensely hydrating without feeling heavy or greasy, this moisturizers leaves my skin with the tell tale "glow" of healthy skin. Bonus? The blend of natural ingredients create a barrier of sorts against environmental stressors like free radicals and pollution.
BEST HEAVY CREAM: First Aid Beauty Ultra Repair Cream
Those with dry skin, rejoice. The brand was created with the most sensitive skin types in mind and can also be used anywhere on your body. The whipped texture means it's easily absorbed without leaving a greasy after feel.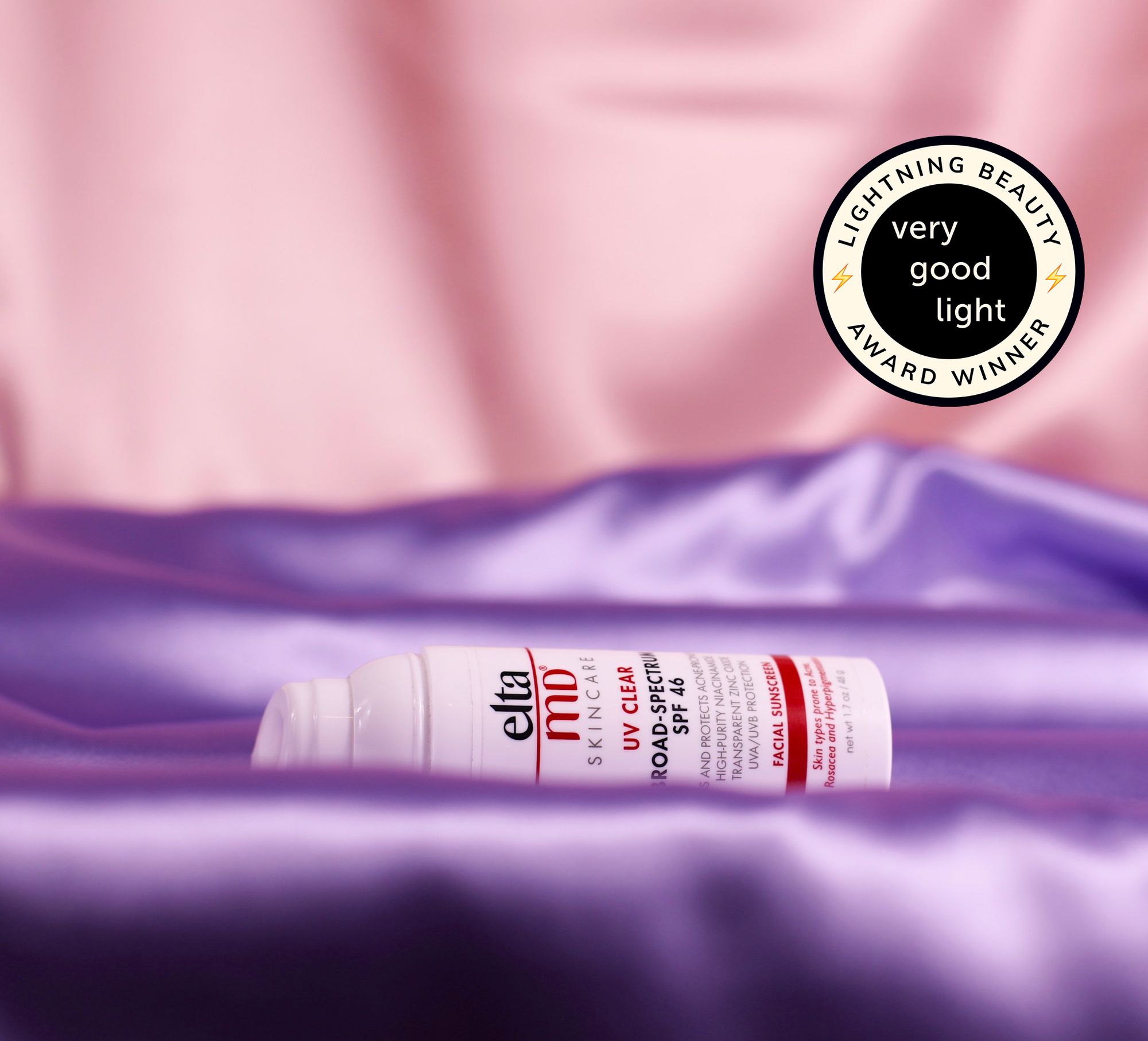 BEST SPF – Elta MD UV Clear Broad-Spectrum 46
There's no frills about this sunscreen. It doesn't come in an Instagram-friendly box or packaging, nor does it have influencers touting it all over social media. What it does to is go on without a gray cast, soothes your skin with niacinamide, sodium hyaluronate to moisturize with lactic acid to clear pores at the same time. It's been our favorite two years in a row, and we can't get enough.
BEST DRUGSTORE SPF – Neutrogena Hydro Boost Gel Moisturizing Sunscreen Lotion
An SPF that feels like a lightweight gel? I'm sold. With SPF 50, this lightweight Gel/Lotion hybrid doesn't streak or leave a white cast on my skin.
BUY HERE, $12.49
BEST SUNSCREEN FOR DARK SKIN – Fresh
Anyone blessed with #melaninmagic knows how real the struggle is to find SPF that's clearly, well, clear. No one deserves to look casket fresh when they're just trying to protect themselves from harmful UV. Fresh's formulation is thin enough to wear under makeup, has a subtle non-SPF-y scent and, of course, it. blends. perfectly.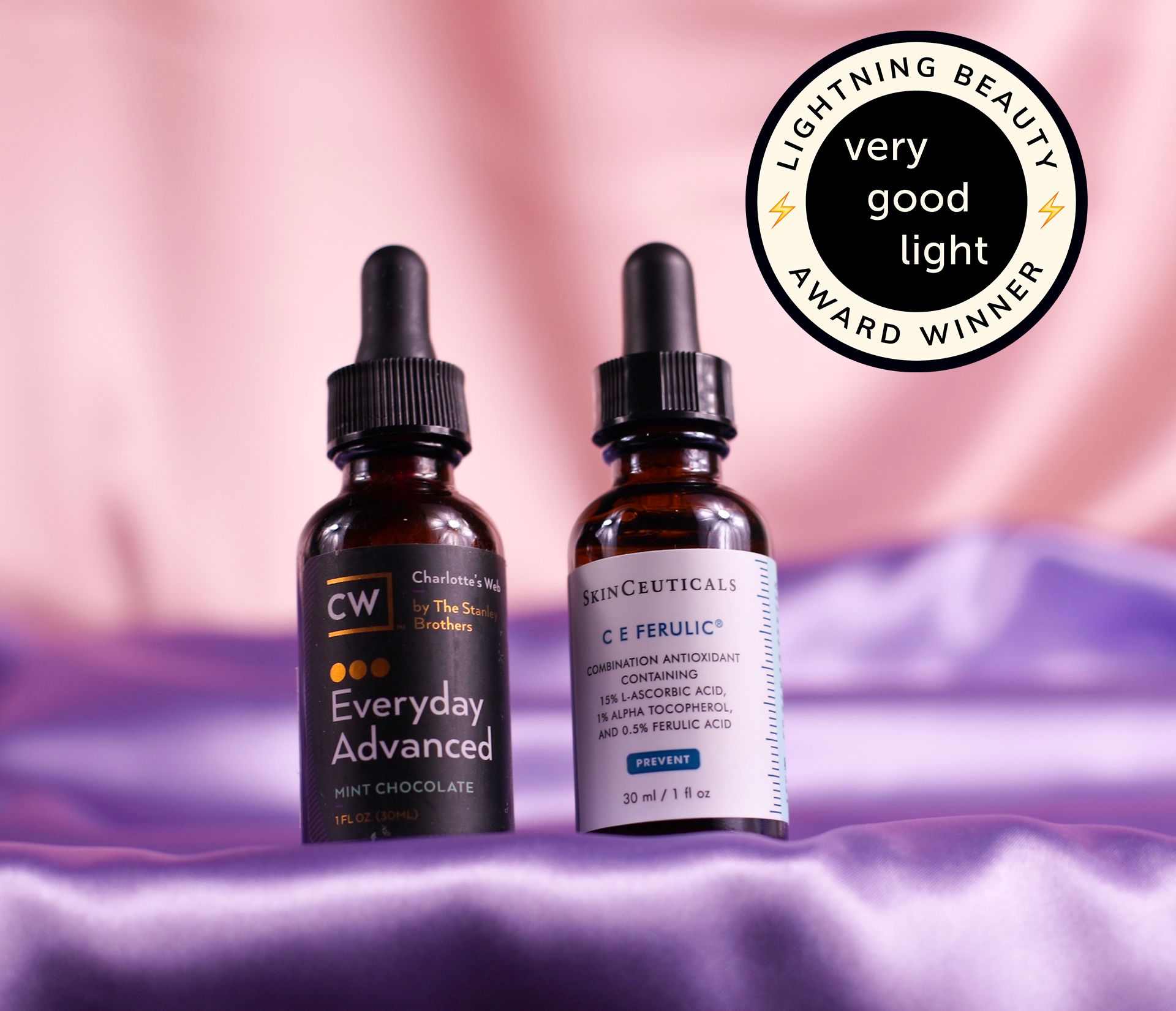 In a first, we've added a best CBD category. The best CBD on the market, hands down, is Charlotte's Web's own by the Stanley Brothers. This CBD is made with an organic process and is the one that made national headlines when it was discovered that this formula helped a young girl named Charlotte go from thousands of seizures a year, to a handful. The hemp-extracted product gives you that instant relaxed feel and works to give you that anti-anxiety push your body needs.
BEST VITAMIN C SERUM – Skinceuticals C E Ferulic
This cult serum really is one of the most potent on the market. Its antioxidant combination of ferulic acid + vitamins C and E reverses the damage done by the environment. That means any UVA/UVB, pollution or radiation damage will be completely reversed by this serum alone. Sun damage, beware.
BEST SERUM – SULWAHSOO's Inner Charging Serum
Sulwahsoo, how we love thee. The ginseng-based Korean beauty brand is all about soothing and powerful natural ingredients. This serum is no exception. With Dwarf lilyturf, ginger, ginseng, with pine and camphor fragrances, this is the most soothing serum we've come across, jam packed with real results. After a month, our skin was more even toned, glowy, and more energized. A must-have for anyone in need of a superb serum.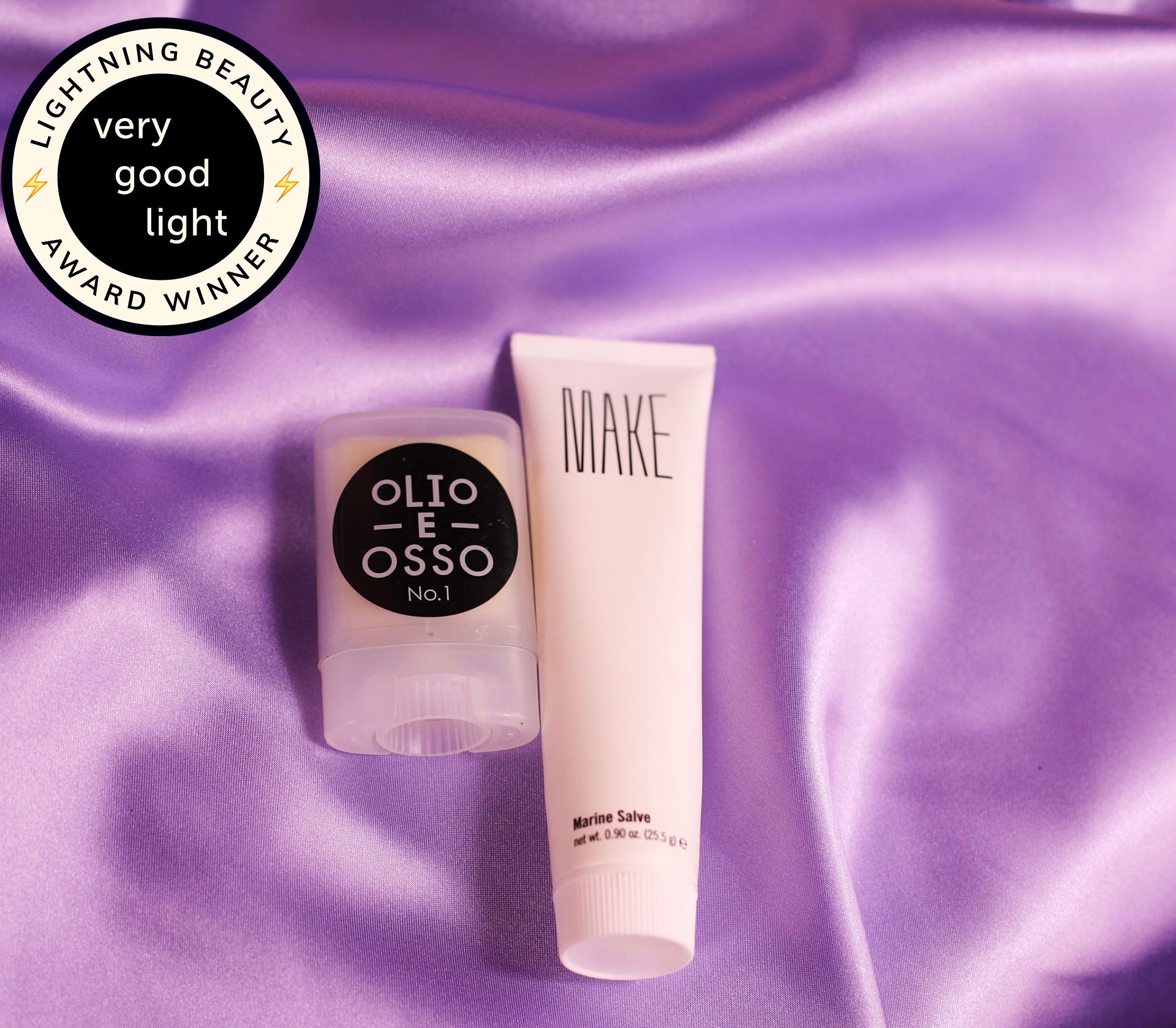 Made in Portland (with love!), this all-in-one balm packs super hydrating ingredients. With only four ingredients, this is a balm that isn't only soft on your lips, but will hydrate you all freakin' day. The delicious, buttery formula is completely dreamy.
BEST SALVE – Make Marine Salve
Now the Best Salve two years in a row, this formula is hydrating without being greasy and lasts a long time. It also is our favorite secret for creating a dewy doughnut look by swiping on our cheekbones for that no makeup-makeup glow. Perfect for your cuticles, hands, lips, cheeks – and everywhere you can't see.
BEST EYE CREAM – Ole Henriksen Banana Bright Eye Cream
This Eye Cream is a social media star, and for good reason. Hydrating, de-puffing, and brightening, it's literally a good night's sleep in a tiny jar. The Banana color provides a soft optical effect of brightening while the powerful collagen and Vitamin C boosted formula provide hydration and long term under eye illumination. We even felt it helped our concealer wear longer and better.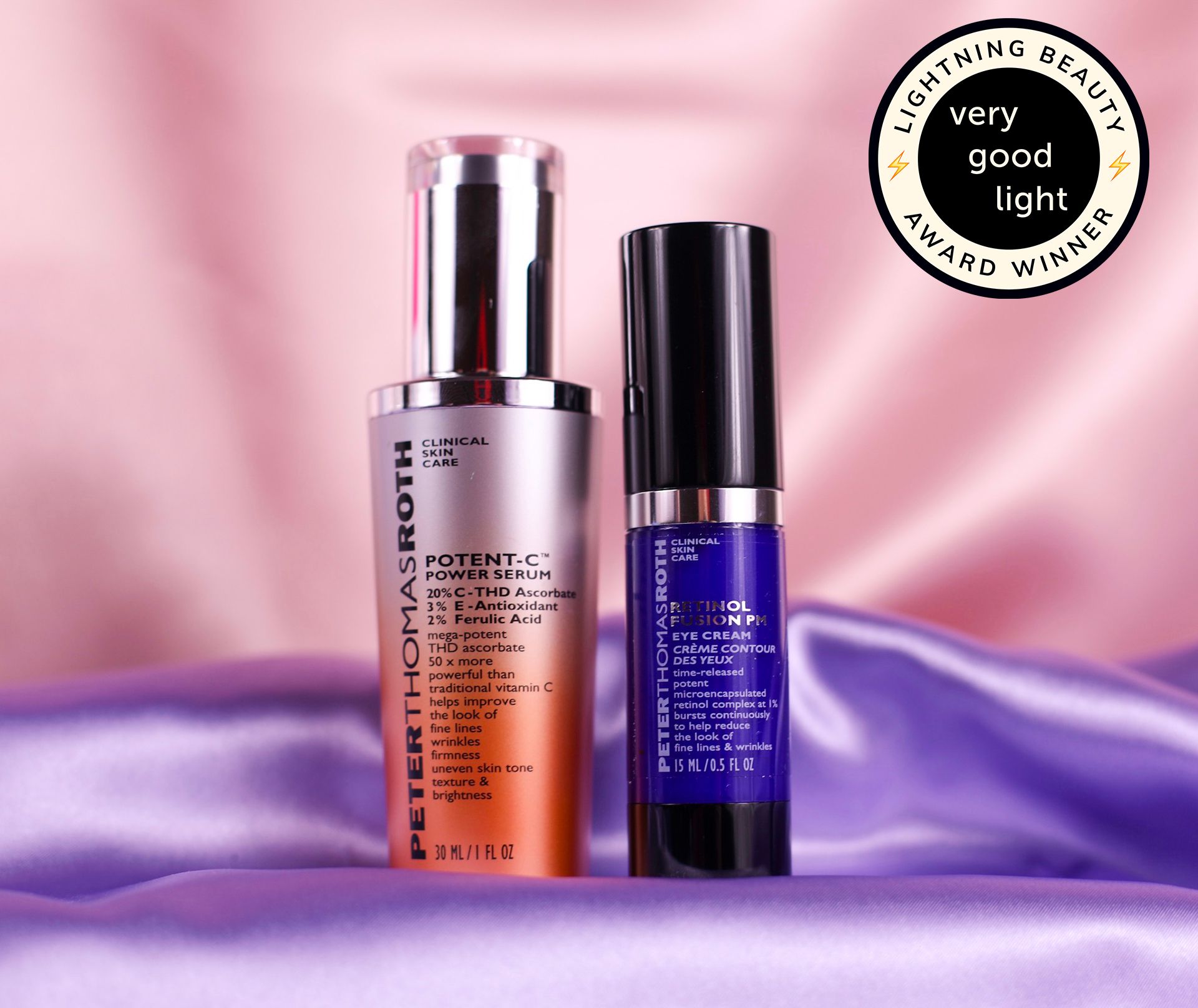 BEST VITAMIN C – Peter Thomas Roth Poten-C
This formula is 50 times more potent than a traditional vitamin C and will brighten your skin for real. We tested this for six weeks and at the end, our hyperpigmentation started to fade, our face began to become even toned and we had our best complexion, ever. This needs to be a mainstay in any skincare junkie's bag.
BEST EYE SERUM – Peter Thomas Roth PM Eye cream
Don't like the word "retinol" scare you. Peter Thomas Roth's own eye serum has a 1.5% amount that encourages the skin's renewal process. Re: this will make your eyes tight, bright and well, all right (we couldn't help ourselves). Also infused with Vitamins C and E, this will help with appearance and texture the more you use it.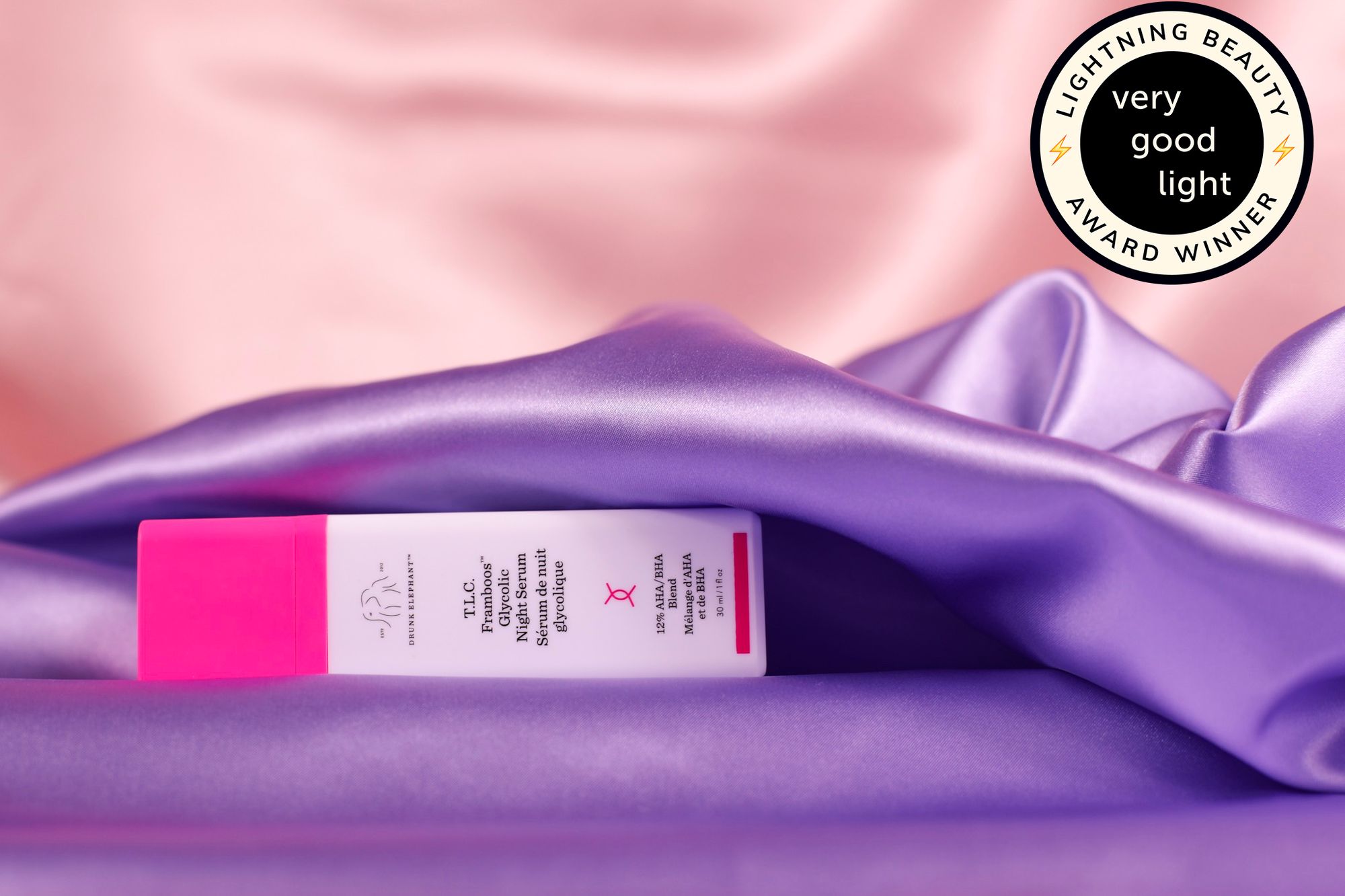 BEST CHEMICAL EXFOLIATOR – Drunk Elephant T.L.C. Framboos
We've heard about Drunk Elephant for a long time now, but it wasn't until T.L.C. Framboos that we started to believe in the power of the brand. The 12% AHA/BHA serum is superb for exfoliating – but also, a great spot treatment. So much so that after breaking out with a cystic bump, this formula worked 10x better than Renee Rouleau's and shrunk ours by half the next day. A miracle – and wonder!
BUY HERE, $90
BEST PHYSICAL EXFOLIATOR – Kiehl's Epidermal Re-texturizing Microdermabrasion
A low-key favorite among many "in the know", this exfoliator is strong enough for the most challenging skin yet gentle enough for sensitive types. I've noticed smoother skin texture, diminished pore size, and softening of fine lines while using this. Bonus for me? I also saw diminished discoloration from past breakouts.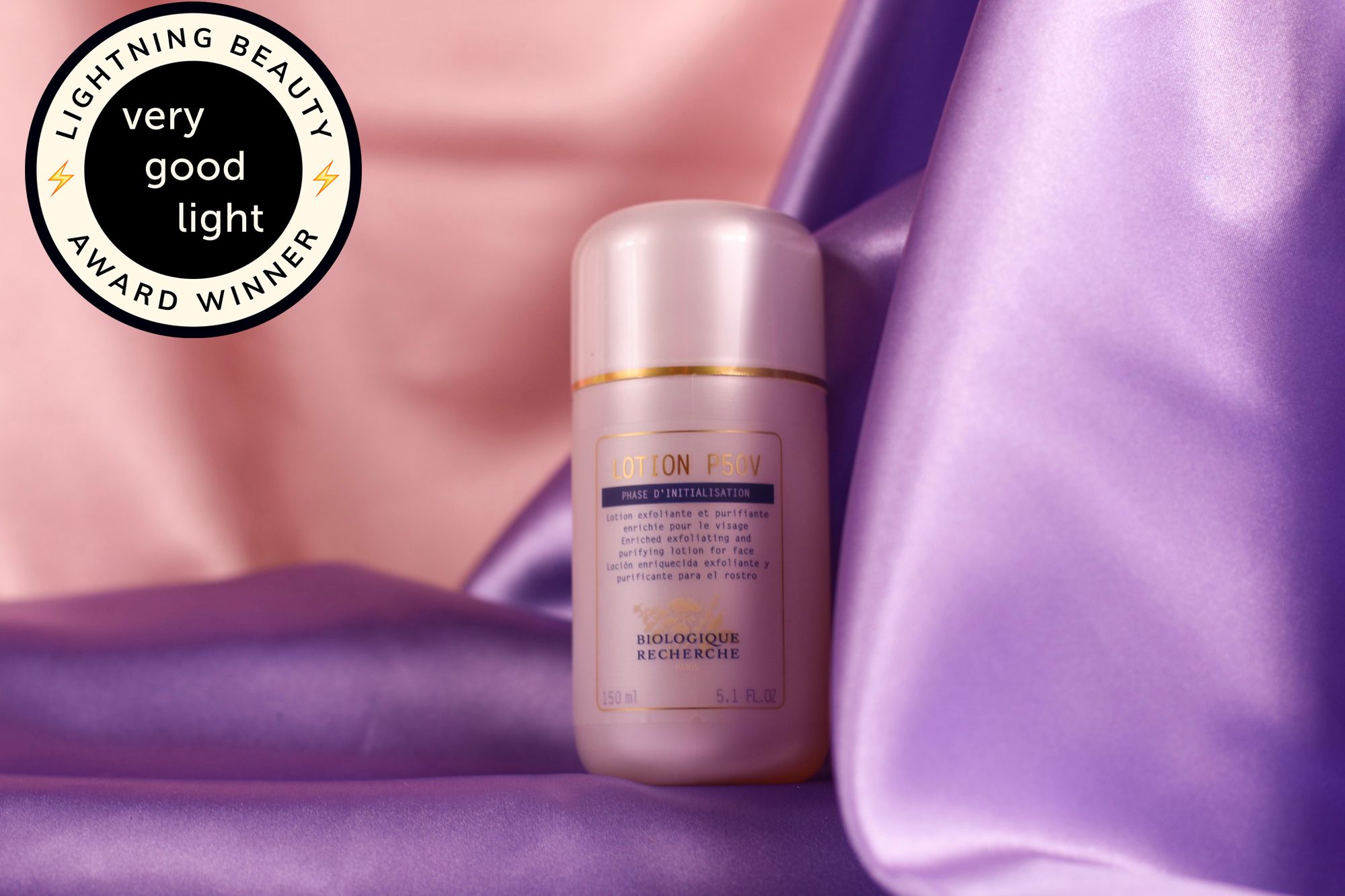 BEST TONER – Biologique Recherche P50V
This elusive, cult favorite smells like onions (and someone once said trash!), but it works. At first, your face may turn beet red, but with the P50V formula for sensitive skin, you'll only get all of the benefits without the pain. P50V is a magical formula that hydrates, balances out pH, and exfoliates for instant better skin.
BEST ANTI-POLLUTION MIST – Ren Clean Skincare's Flash Defence Anti-Pollution Mist
The mist is one that not only hydrates, but sets your makeup and wards off all pollution. Whether you live in a city or are surrounded by smog, this formula wards off all oxidative stress and is an invisible shield that protects you against the harmful elements. Spritz away!
BEST MIST – Neogen Dermadeca Serum Spray
Sometimes putting on a water-y serum into your hands to then drip onto your face gets messy. This fine mist from Neogen hydrates and repairs your skin. With niacinamide and vitamin C, this brightens while fighting signs of aging. Probably the best mist experience you'll have. Period.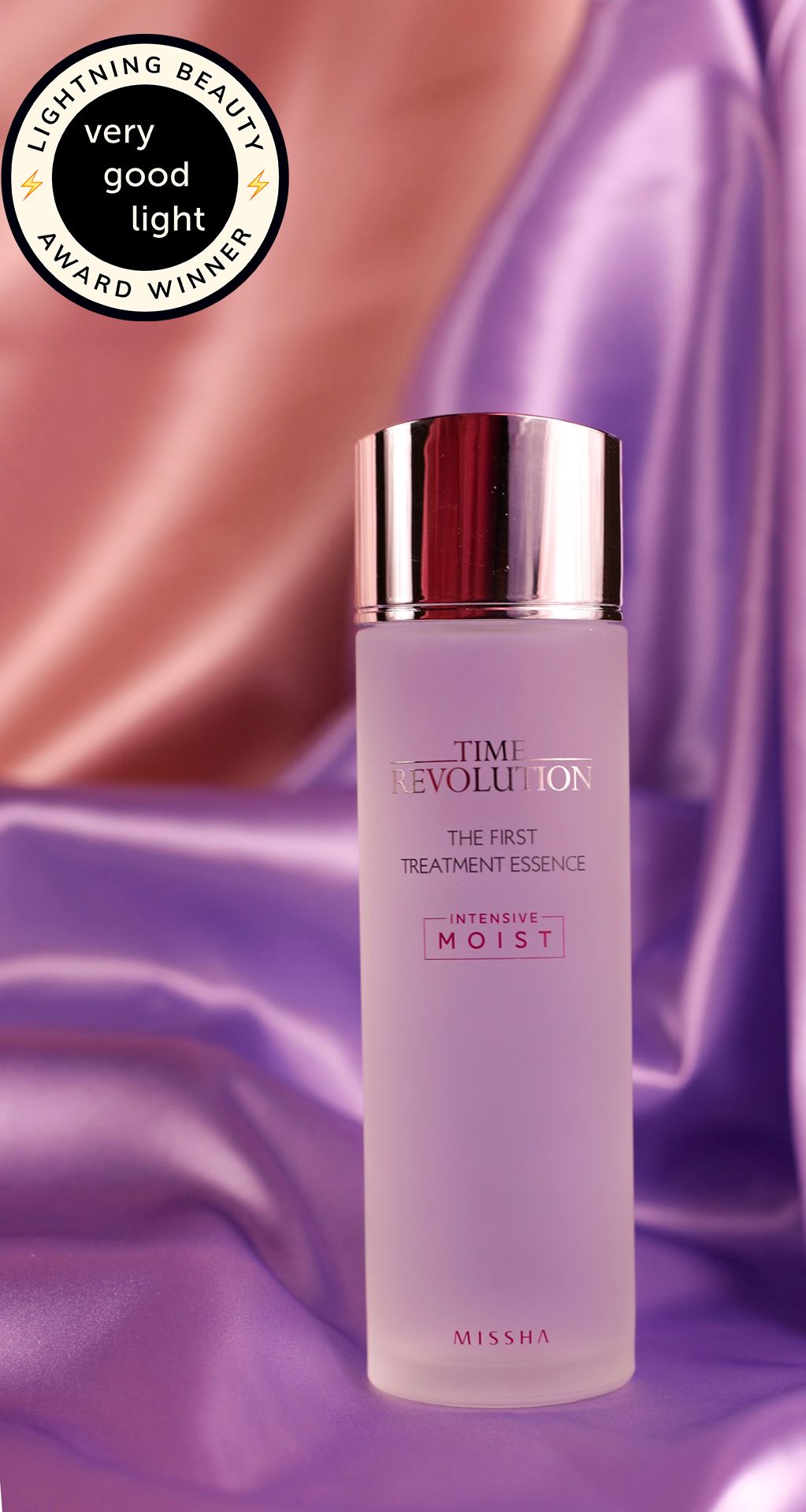 BEST ESSENCE – MISSHA Time Revolution The First Intensive Moist Treatment Essence
Okay, we dare you to say this product's FULL name 3 times fast. Its name might be a little extra, but so is the formula inside. The brilliant essence – which MANY say is an SK-II dupe – is affordable, makes you GLOW, and is super moisturizing. Containing 90% yeast extract and purple barley, this not only provides you with antioxidants but also improved hydration, tone and texture. It's a MUST for any and all skincare junkies.
BEST BRONZER – Anastasia Beverly Hills Powder Bronzer
Bronzer is not a one size fits all product and no one knows that better than Anastasia Beverly Hills. My favorite part of the bronzer is the matte, skin line, and buildable finish. To make it even more customizable the brand has six different shades of bronzers to choose from to fit all skin tones. Use it to give yourself a gentle contour or a general wash of warmth all over, the formula plays with your skin beautifully.
BEST SHEET MASK – Peach & Lily Original Glow Sheet Mask
The ingredients of this sheet mask reads like a who's who of buzzy skincare power players: peptides, mushroom extract, niancinamide, AHA, Hyaluronic Acid, Ceramide. You'd think that this many ingredients would cancel each other out, but in face this high-quality sheet mask effectively addresses a wide variety of skincare concerns while still being gentle and soothing.