Hair is as beautifully diverse as you.
Whether it's thick and stick straight, kinky and curly, wavy and super soft, big and voluminous, hair is the unsung hero to your entire vibe. And that's why we take hair so seriously at Very Good Light. This year, we've added many diverse categories to serve most, if not all of our readers. We hope that this very methodical list full of creams, pomades, hair gels, oils and masks, will truly represent most of you guys. It's a list we stand behind and know you will, too.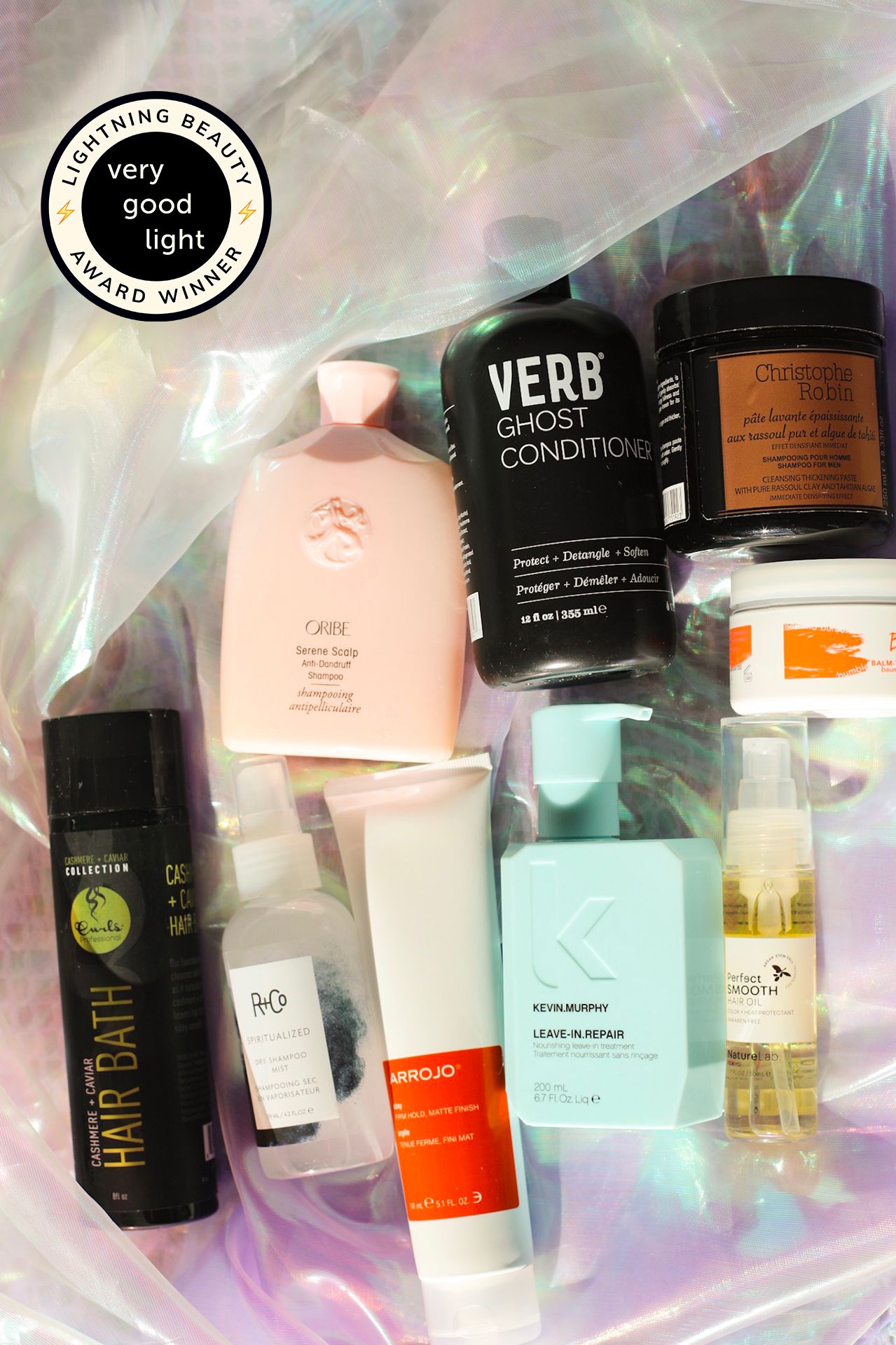 BEST SHAMPOO – Oribe Serene Scalp Shampoo
Sure, this shampoo is technically formulated for dandruff, but it has benefits for everyone. After all, a healthy scalp means healthy hair, right? The formula has salicylic acid (yes the same kind as in your acne cleanser) so it gently cleans your hair but also helps preserve the skin underneath. That's something we could all use.
BUY HERE $44
BEST CONDITIONER – Verb Ghost Conditioner
The hero ingredient in this conditioner is Moringa Oil, which hydrates and smoothes your strands but doesn't weigh them down. For a formula this moisturizing, it's not heavy which makes it ideal for even fine or thin hair. Added UV protection from Sunflower Seed Oil and strengthening from Quinoa protein only add to it's appeal for every body.
BUY HERE $15.99
BEST HAIR MASK – Briogeo Don't Despair Repair Deep Conditioning Hair Cap System
A hair mask that requires the use of a plastic shower cap seems so extra, but this is by far the most effective mask I tried. If you have dry or colored hair, the repairing properties of the mask can't be argued with (thanks to the argan oil, panthenol and biotin in the formula). You can leave it on for at least fifteen minutes, but the full hour left my hair feeling like it had never even heard the word "dry."
BUY HERE $36
BEST HAIR CREME – Baxter of California Grooming Cream
Picking a grooming cream is a little like being Goldilocks: too much hold, not enough hold. This version is just right. Not only does it smooth and hydrate your hair, but there is enough hold to keep your style locked in but natural-looking. It's the best way I've found to get that perfect balance between polished and woke-up-like-this.
BUY HERE $20
BEST WET POMADE – Rudy's Shine Pomade
It's hard to argue with the appeal of a classic shiny look and the most important part of that is a shiny pomade. This version works for a corporate playboy or a rebellious greaser look, but bucks tradition by giving you shine with none of the shellacked feeling you get from the old guard.
BUY HERE $18
BEST MATTE POMADE – Ouai Matte Pomade
Matte pomades tend to make already dry hair feel even dryer, but not this one. It has enough oil that it's not only easy to put on without forming clumps, but it won't leave your hair rough. You get a natural look with a matte finish and just enough hold. It even has a faint scent of roses which is surprisingly nice in a hair product.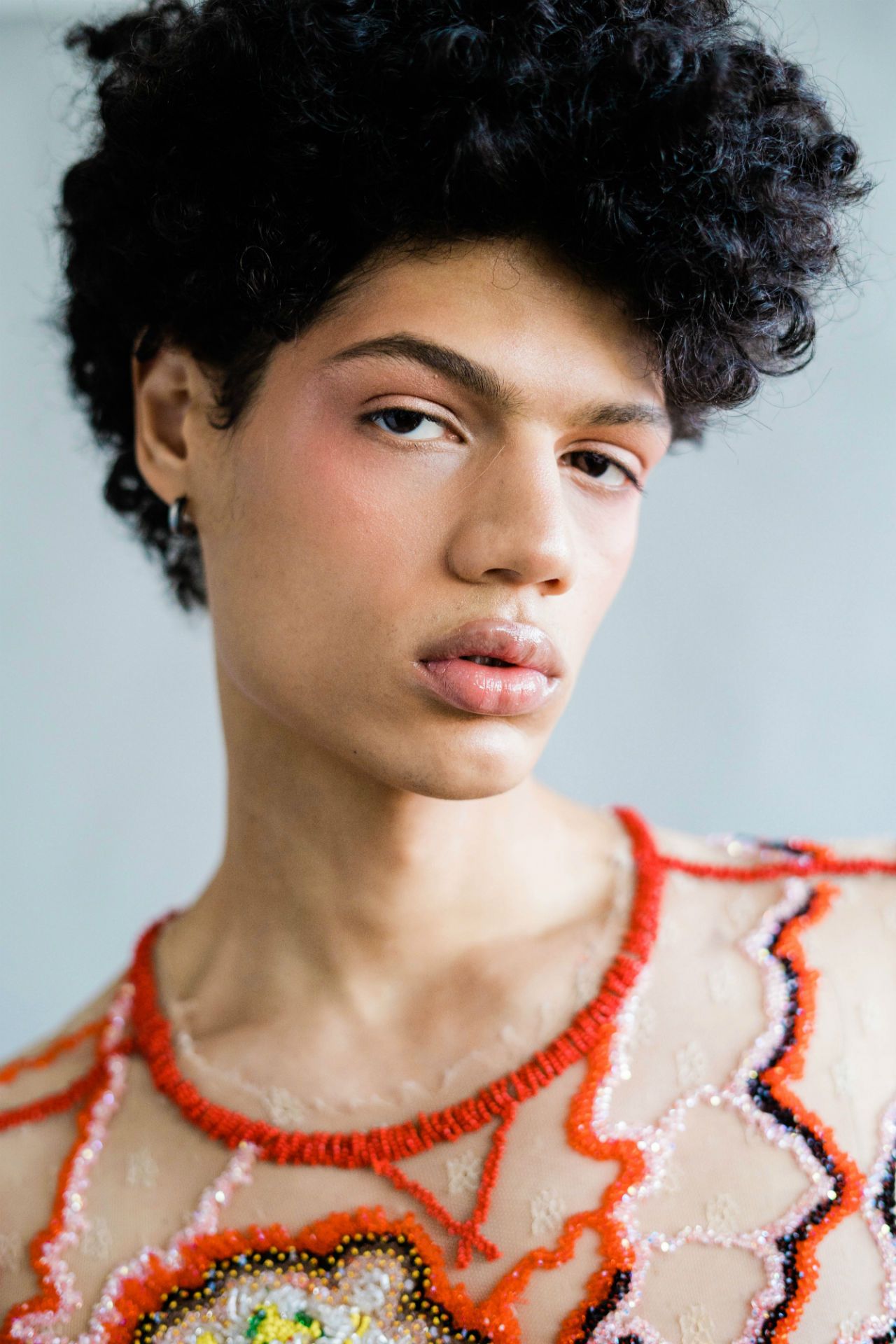 BEST CLAY POMADE – Arrojo Clay
Have you ever spent what felt like an hour trying to warm up hair clay in your hands so you could actually get it into your hair? I have, but I won't ever need to again. This clay comes in a tube so it's ready to put in straight from the container, but gives you just as much texture and hold as the traditional kind, great for getting a piecey look.
BEST CREAM POMADE – Fatboy Sea Salt Pomade
Cream pomades tend to fall flat and weigh down fine hair. The sea salt in this formula solves that problem by adding texture and volume the same way your hair always looks better after a day at the beach. I would have never thought to add salt to a cream pomade, but I'm sure glad someone else did.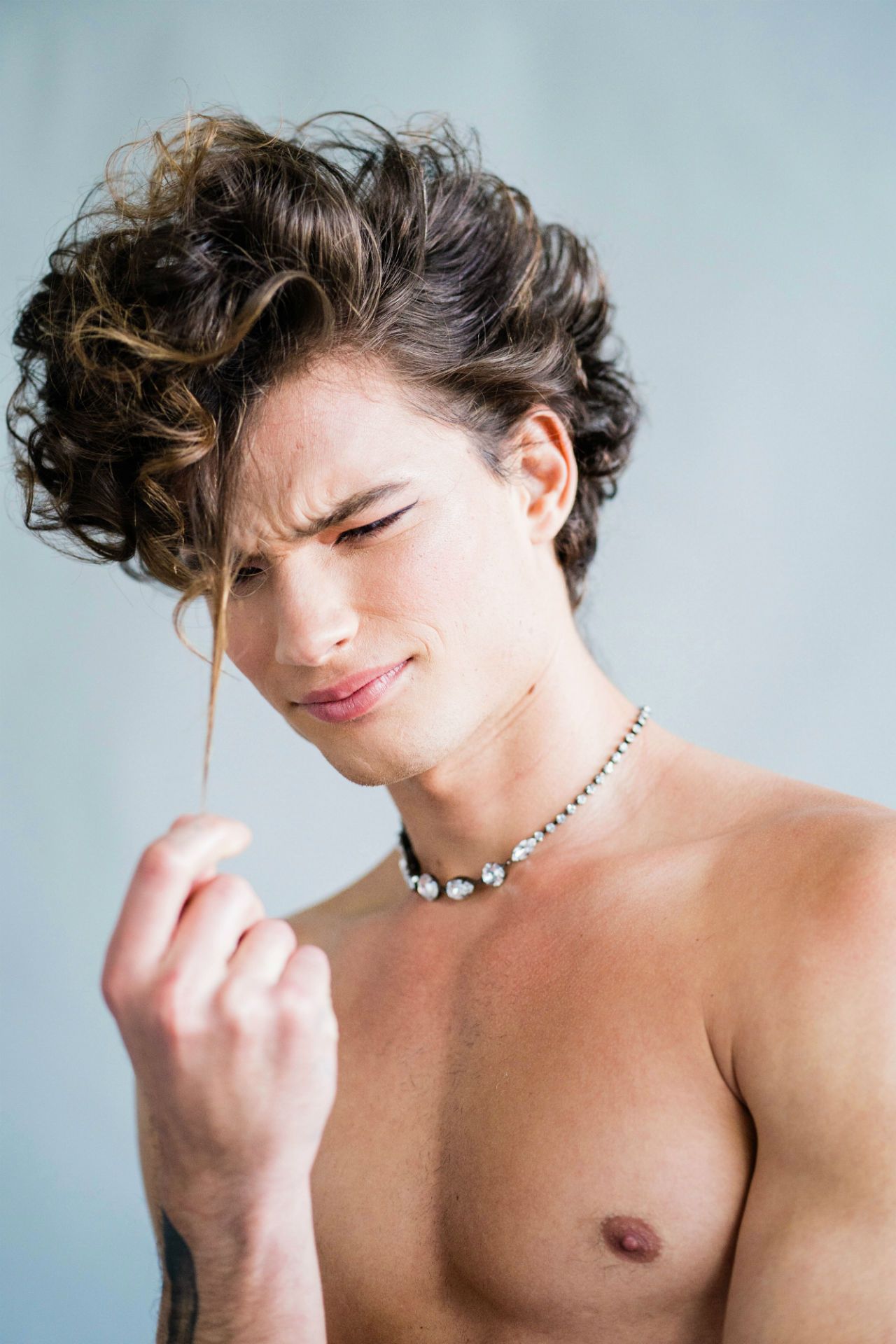 BEST HAIR GEL – Kiehl's Clean Styling Gel
I know gel gets a bad rep, but it's mostly because it's so easy to use too much of it (hello, crunchy curls). This version is light and clean, meaning if you want that gelled look you can get it, but it's not the default. It's especially effective on wet hair, which helps hold your style without crispiness.
BEST HAIRSPRAY – L'Oreal Paris Elnett Satin Extra Strong Hold Hairspray
If you've ever been on a photo shoot or backstage of a fashion show, chances are the hairstylist is using this hair spray. There's a reason it's been the professional go-to for decades – it just can't be beat. It delivers exceptional hold without any of the crunchiness or stickiness of other versions and lasts all day until you brush it out (easily).
BEST SALT SPRAY – Byrd Texturizing Surfspray
Why do surfers have such enviable hair? It's the salt. A sea salt spray can deliver that same textured look without the surfboard, especially on fine or thin hair. While some can leave your hair feeling rough and dry, this formula has coconut oil to keep your strand moisturized (which also helps with the summery scent).
BEST MOUSSE – Bumble & Bumble Thickening Full Form Soft Mousse
Forget the crunchy, heavy mousse that your grandmother used to lock in her curls. This new modern formula is velvety smooth and adds volume and curl without weighing down your hair or giving you helmet head. My curls held their shape hours after I used it but still felt smooth and moisturized.
BEST DRY SHAMPOO – R+Co Spiritualized Dry Shampoo Mist
The problem with dry shampoos is that even if they soak up oil and clean well without water, they can leave your hair feeling (and worse, looking) powdery. This magical version doesn't use aerosol and instead comes in the form of a mist, so it doesn't have that same overly-powdery feeling. It's also easier to target problem areas like your hairline and natural part, where you want the oil-absorbing qualities without risking the rest of your style.
BEST HAIR OIL – Naturelab Perfect Shine Oil Mist
You don't have to have dry hair to reap the benefits from hair oil. Good oils can not only smooth and shine, but help control overly aggressive oil glands. But it's easy to go overboard. Not with this formula though, since the mist makes it easy to get full coverage with just a few spritzes without weighing down your locks.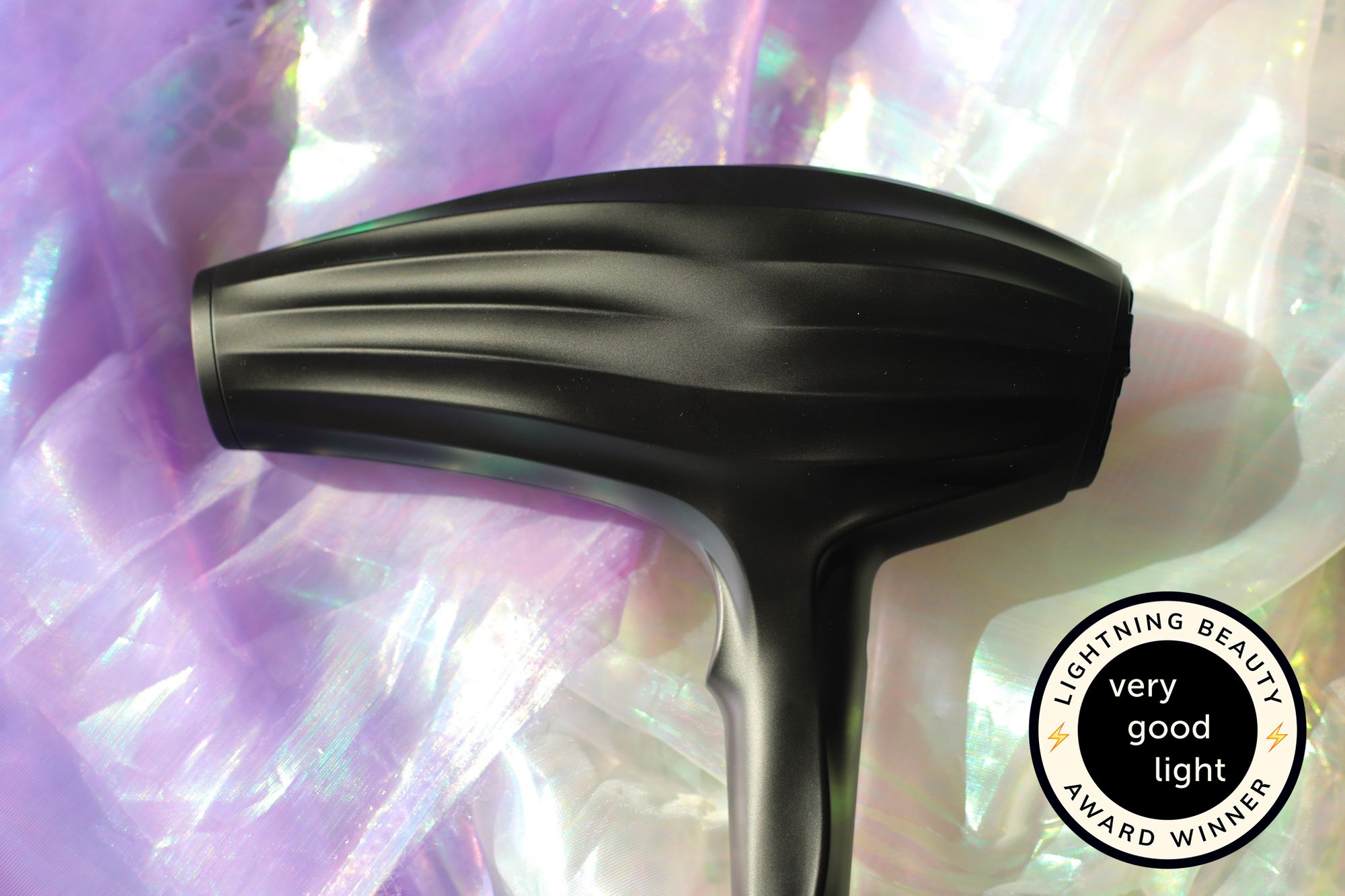 BEST HAIR DRYER – Paul Mitchell Neuro Halo Touchscreen Dryer
Sure, it looks like something out of a science fiction movie, but it's actually one of the most advanced hair dryers ever. It uses turmaline ions to smooth hair, has a touchscreen to easily change between the multiple speed and heat settings and had one of the quietest motors I tried. On top of all that, it was one of the few that came with a diffuser in the box, which makes it suited for all hair types straight away.
BEST RINSE – dpHue Apple Cider Vinegar Rinse
Overwashing fine or color treated hair can do more damage than good, so using a hair rinse can improve the health of your hair while still giving it a cleaning. The apple cider vinegar in this formula gives it its distinct scent (which goes away with a rinse) but also it's oil-neutralizing and cleansing properties.
BEST CO-WASH – Hairstory New Wash
Co-washing seems counterintuitive (washing with a conditioner?) but the benefits if your hair are prone to dryness or frizz can be huge. It's especially good for curls and this is the best one I tried for mine. It cleans just enough and never leaves my hair feeling stripped or "too clean," instead it retains its moisture and natural oils.
BEST SCALP SCRUB – Christophe Robin Cleansing Thickening Paste
For the same reason you use a mud mask on your face, this scalp cleansing paste uses rassoul clay to draw damaging impurities out of your scalp. A healthy scalp means healthy hair and this scrub can help control excess oil, curb dandruff and volumize fine or thinning hair.
BEST COLOR TREATMENT – Rita Hazan Weekly Remedy Treatment
Taking care of damaged hair takes more than just the deep conditioner you get at the salon. Using this two-part weekly treatment not only helps strengthen and repair damaged strands, but also seal in the color so it won't fade as fast. Think of it as a protecting your investment.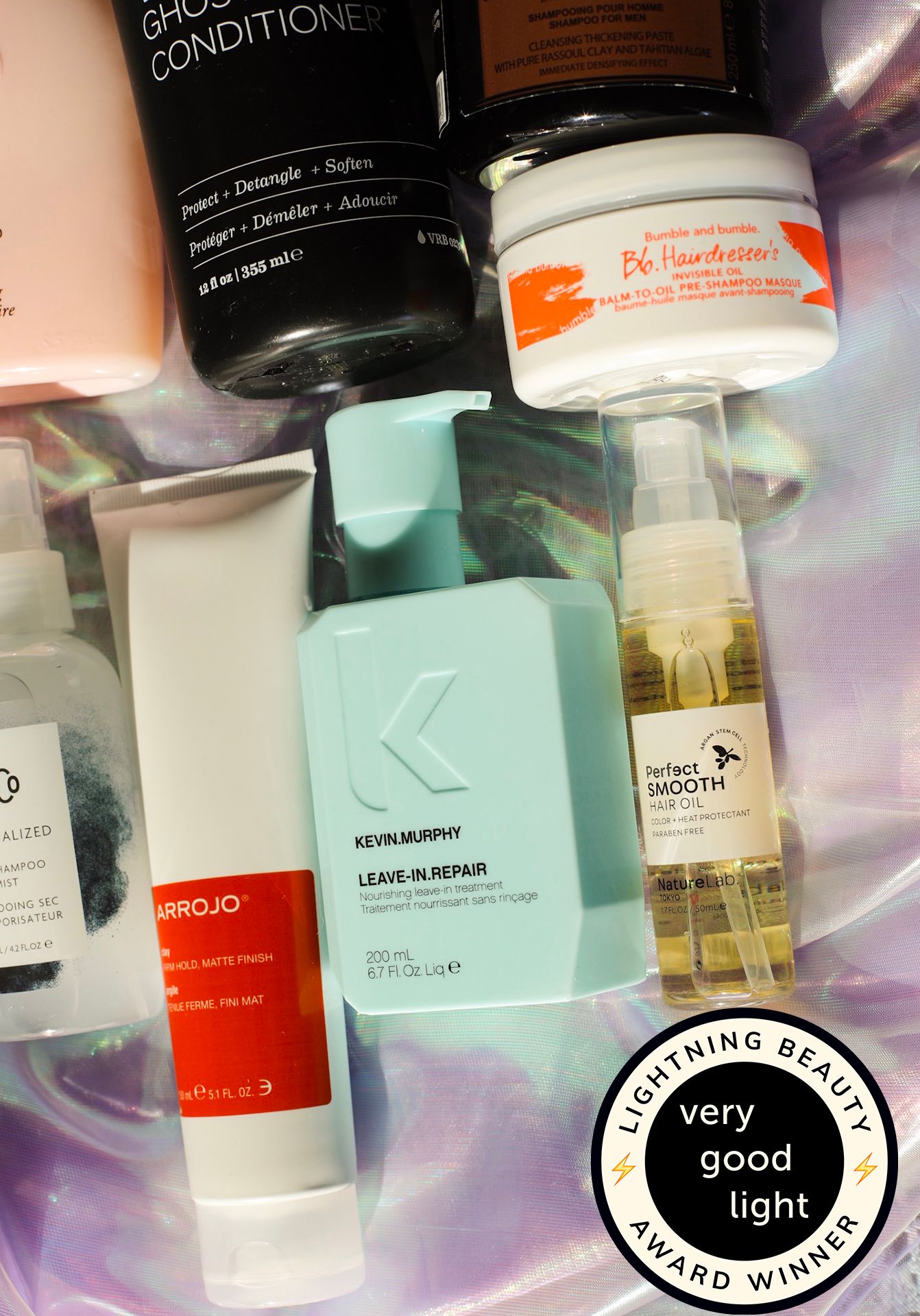 BEST LEAVE-IN CONDITIONER – Kevin Murphy Leave-in Repair
If you are prone to dry or over-styled damaged hair, leave-in conditioner is a must. Using this gorgeous smelling formula on damp hair helps retain moisture and add shine without adding weight. It does double duty as a protectant against heat too, so use it before you blow dry to keep your hair looking its best.
BUY HERE $33.49
BEST CO-WASH FOR NATURAL HAIR – Hair Food
If you didn't know that shampoo can strip natural hair of moisture, now you do. That means a good co-wash should always be lining your shower shelf. Hairfood is our tried-and-true winner that detangles, moisturizes and leaves hair noticeably softer after each wash.
BEST NO-'POO SHAMPOO FOR NATURAL HAIR – Curls
Curls: Naturally, natural hair needs a good thorough washing every so often to get rid of product buildup, oil, etc. and a good moisturizing shampoo is key. Curls has hit it out of the park with its activated charcoal Hair Bath that smells great, feels fab and lathers into a perfect cloud of clean leaving fragile natural hair soft, not squeaky.
BEST EDGE CONTROL FOR NATURAL HAIR – Creme of Nature
Hell hath no fury like untamed edges. Fortunately, this actual gem is out there to help us slick back and tamp down in all weather, all seasons and for all occasions. We don't throw this around lightly, but Creme of Nature is, perhaps, the G.O.A.T.!
BEST HAIR MASK FOR NATURAL HAIR – Bumble and Bumble
Wash day got a shake up when we discovered this genius little jar of wonder that helps prep moisture-seeking natural hair for the weekly deluge. Slather it on from root to tips about 15 minutes before your shower and then let it work its magic before rinsing out. Pretty sure we'll never wash our hair again without hitting that B & b balm first.
BEST STYLING MOUSSE FOR NATURAL HAIR – Cantu
Cantu: We bow down at the altar of this ultra-moisturizing, grease-free, sweet-scented mousse that's become a must-have for our flexi sets, twistouts and 2nd (well, let's be honest, 3rd, 4th and 5th) day curl refresher routines. It's the kind of drugstore favorite we're willing to call/beg the manufacturer for if they ever make the cruel mistake of discontinuing. (Please don't!)
BEST ANTI-FRIZZ HAIRSPRAY FOR NATURAL HAIR – Living Proof
Environmental moisture + natural hair = Actual nightmare. Jennifer Aniston fave Living Proof is a surprise champ – and it gets the job done. A few sprays help tame any existing frizz while also creating a shield that protects in even the most oppressively disgusting weather.
BEST HAIRSPRAY FOR NATURAL HAIR – Drybar
"Money Maker" is simply the G.O.A.T. when it comes to hairspray that doesn't flake, crunch or leave annoying residue behind. It provides crazy hold — whether you're natural or blown out — that's soft to the touch and features Drybar's signature scent. Total 100 from top to bottom. No contest. Doubt it? @ me.