Whether it's that subtle no-makeup makeup look, or a statement-making face beat, there's no question that makeup enhances what you already love about your face.
After all, makeup is all about empowerment – and one product can say so much. For instance, a lipstick shade can be an utter act of defiance or an eyeshadow can be used as a weapon to subtly seduce. Whatever the case, makeup makes any wear feel their best. And ultimately, your best is completely powerful.
Below, we've compiled the best of the best makeup products for you. We beat, we blended, we baked for five entire months and ultimately came up with ONE single winner. And it goes without saying that none of these awards were based on advertisers, monetary compensations or favors.
SEE ALSO: The second-annual Lightning Awards 2018 is finally here!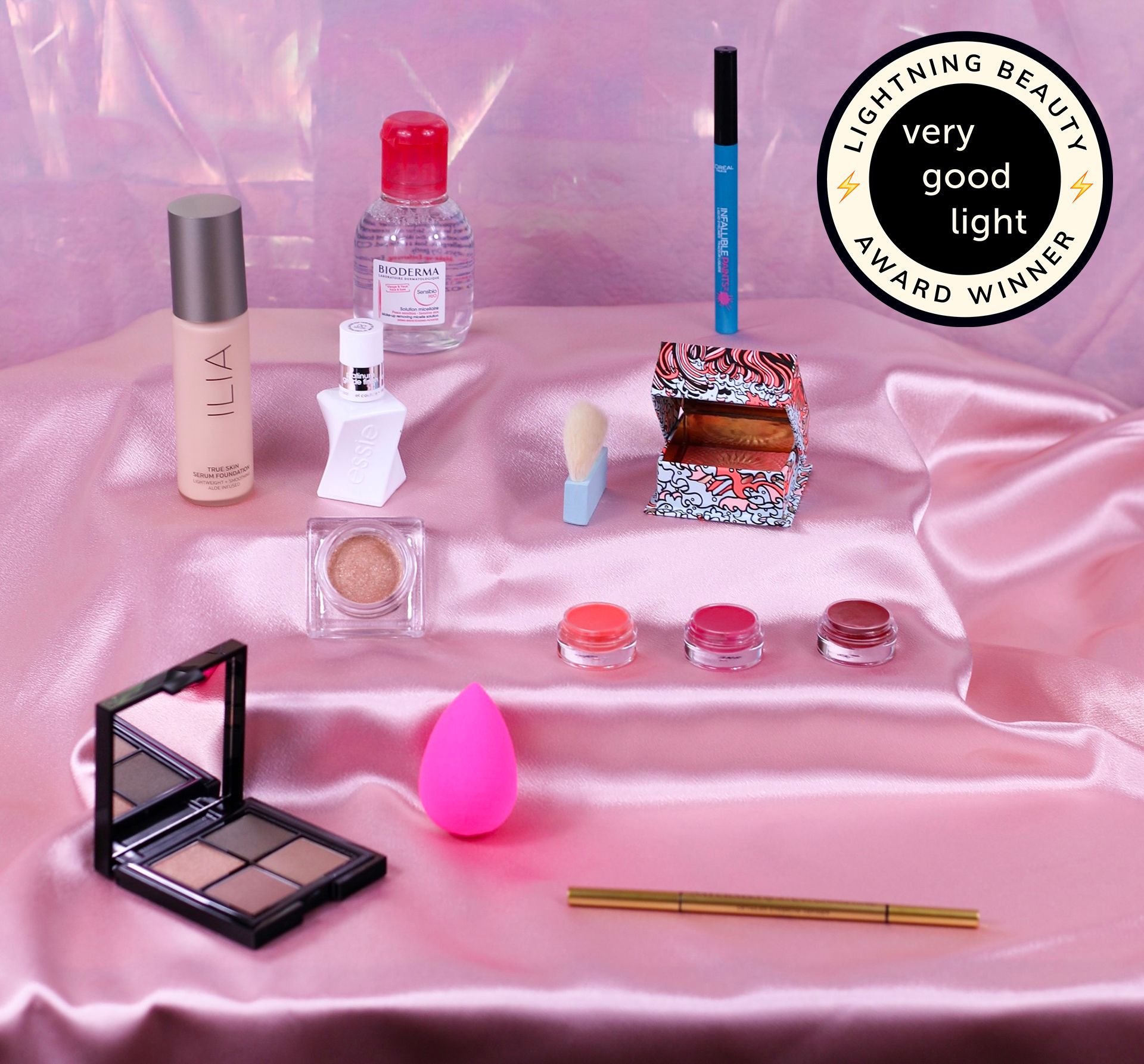 We were completely objective in our opinion and strongly stand behind these choices for you. <3
BEST EYESHADOW: & Other Stories Eyeshadow Palette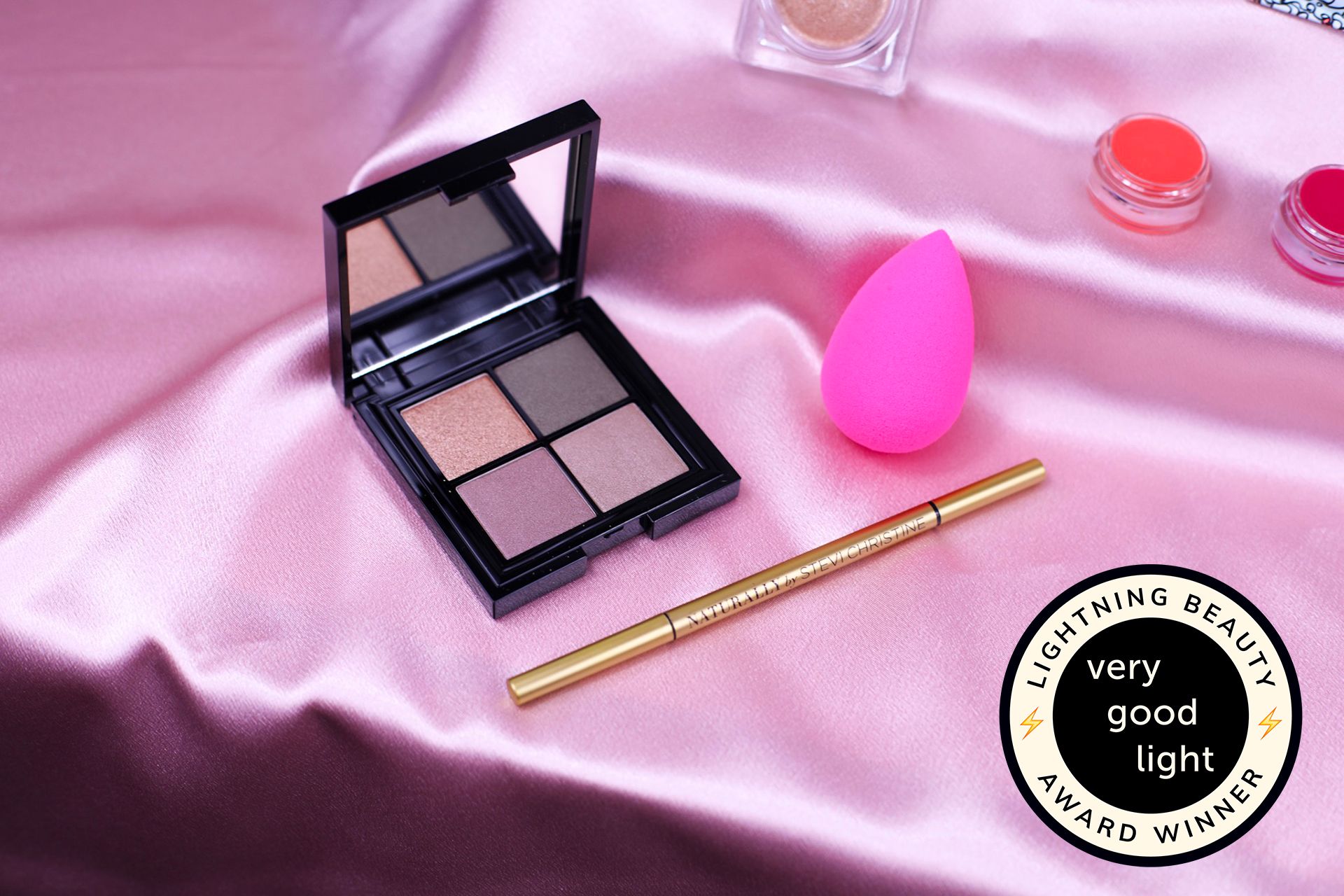 Within every bulky eyeshadow palette packed with a rainbow of options, there are always four you to hit pan on first. & Other Stories eliminated the excess and focused solely on the shades you'll actually use with their well-edited quads. Intensely pigmented and silky, these satin finish shadows blend like a dream and are all you need to create countless looks for day and night. Our favorite colorway: Bisous Marron. The combination of red, plum, bronze, and gold lend lids a sexy sheen sans chunky glitter.
BEST SPONGE: The Original BeautyBlender
Why mess with perfection? Launched in 2007, this teardrop-shaped sponge changed the way the world blends, contours, stipples, and so much more. While it's now available in a myriad of colors, the edgeless design and groundbreaking, latex-free material remains the same. Best used damp, this tool doesn't absorb and waste product—instead, it buffs liquids, creams, and powders seamlessly over skin for an even, airbrushed finish.
BEST EYEBROW PENCIL: Naturally by Stevi Christine Detailed Eyebrow Definer
The small sleek pencil not only fits in a pocket without bulge, it's also bougie to put on with the gold packaging. This has fastly become a favorite day bag beauty hack. It's long wearing, water resistant, sulfate and gluten free, no GMOs and comes in two shades (light and dark).
BEST LIP TINT: By Rosie Jane Cheek and Lip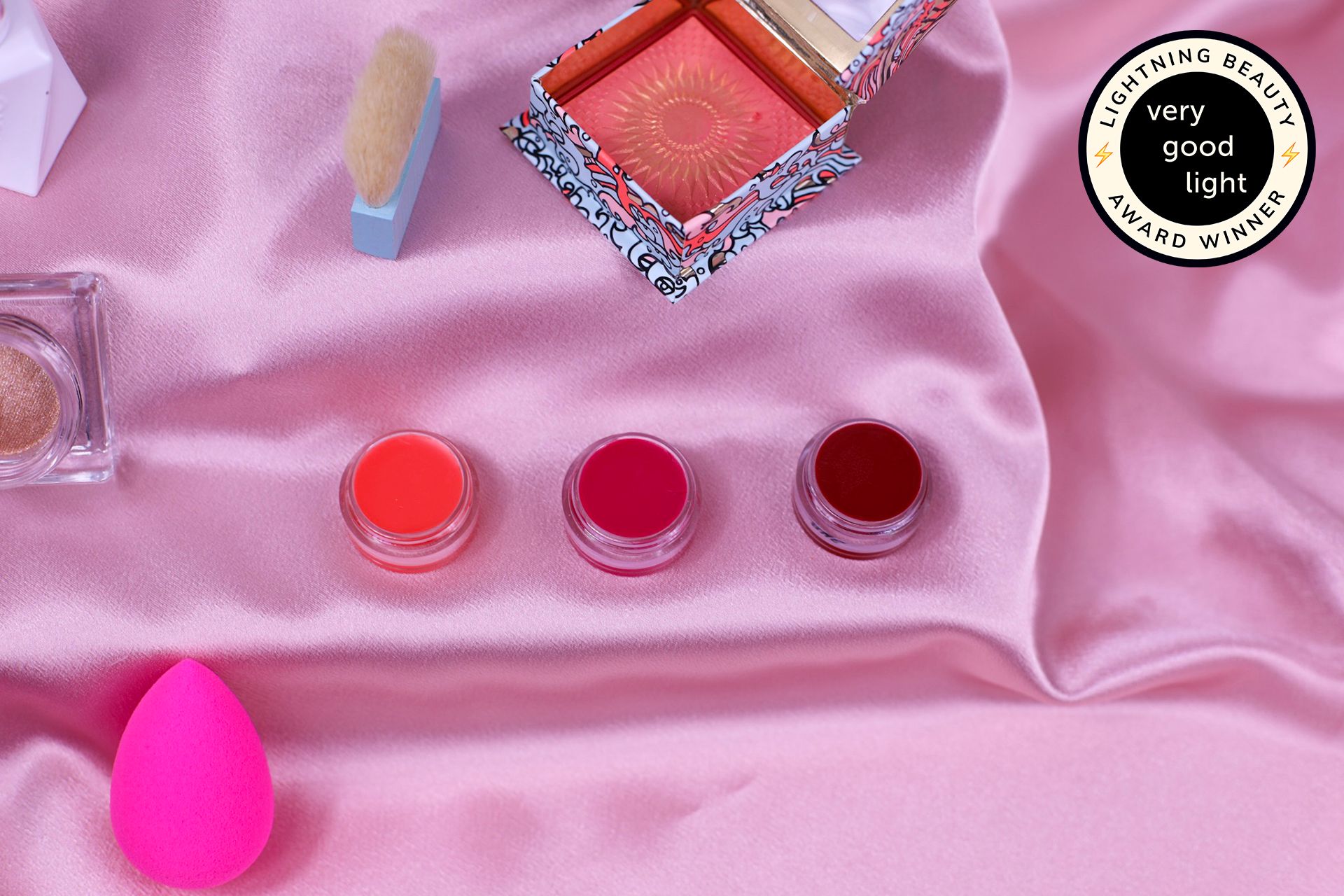 You'll realize this dewy tint was created by a makeup artist the second you swathe it across lips and cheeks. The shimmer-free formula never feels sticky and leaves skin with the perfect kiss of lit-from-within color. Moisturizing and made with organic shea butter, rose hip oil, and skin-calming white tea, you'll feel good about reapplying this formula containing ingredients you can actually pronounce.
BEST LIQUID EYELINER: L'Oréal Paris Infallible Paints Eyeliner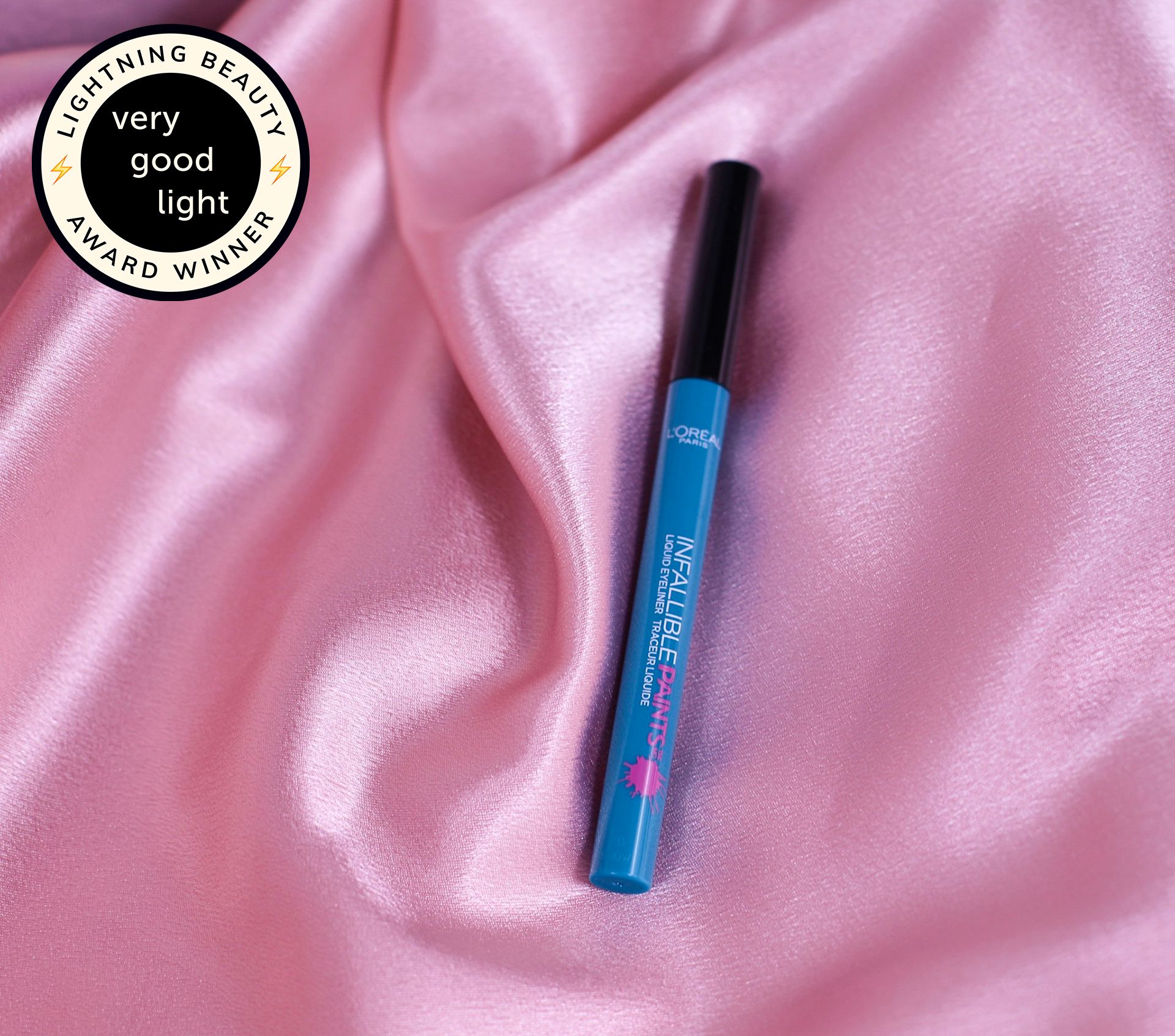 You won't find many liners outside of the department store that boasts this level of intense, quick-drying pigment in such vivid colors. Sure, there's your standard black within the range, but what we really love is the sky blue, shocking cobalt, and stark white. Unlike some formulas that dry down and look dull or chalky, this liquid sets to same glossy, high-impact finish you swipe on with the precise, .1 millimeter felt tip.
BEST BLUSH: Benefit Cosmetics GALifornia Powder Blush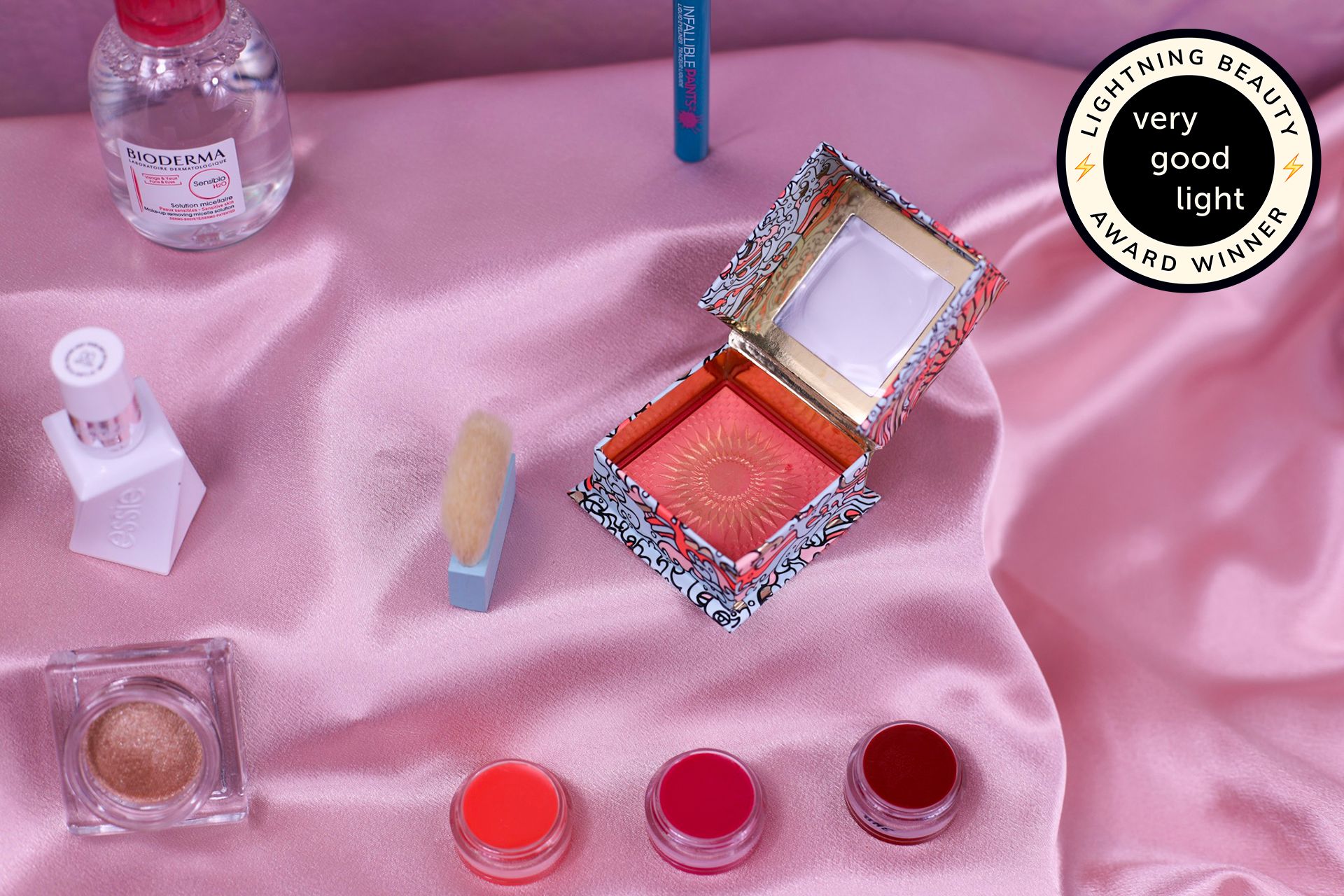 As Snoop Dogg and Katy Perry taught us, California girls are unforgettable—and apparently, so is their blush. This golden peach shade gives skin that warm, fresh-from-vacation flush with a hint of shimmer that still looks natural. Daisy dukes and highlighter are entirely optional, as this formula never fails to leave you looking fine, fresh, and fierce.
BEST CONTOUR: Tom Ford Shade and Illuminate
Sticker shock is a common side effect associated with this compact, but once you get over the price tag, you won't contour using anything else. There's a good reason many makeup pros decide to repurchase this silky cream formula for their kits and it's because the darker shade delivers depth without streaking. Plus, the highlighter photographs like a dream and isn't overly sparkly. Snap a selfie after using this dynamic duo to fully understand the hype.
BUY NOW, $85
BEST CONCEALER: Diorskin Forever Undercover Concealer
Creamy. Comfortable. Crease-proof. This highly pigmented concealer covers everything from redness to dark circles to breakouts without caking on multiple layers. On good skin days, we like using this featherweight formula in lieu of foundation under eyes and around the corners of the nose for I-woke-up-like-this results.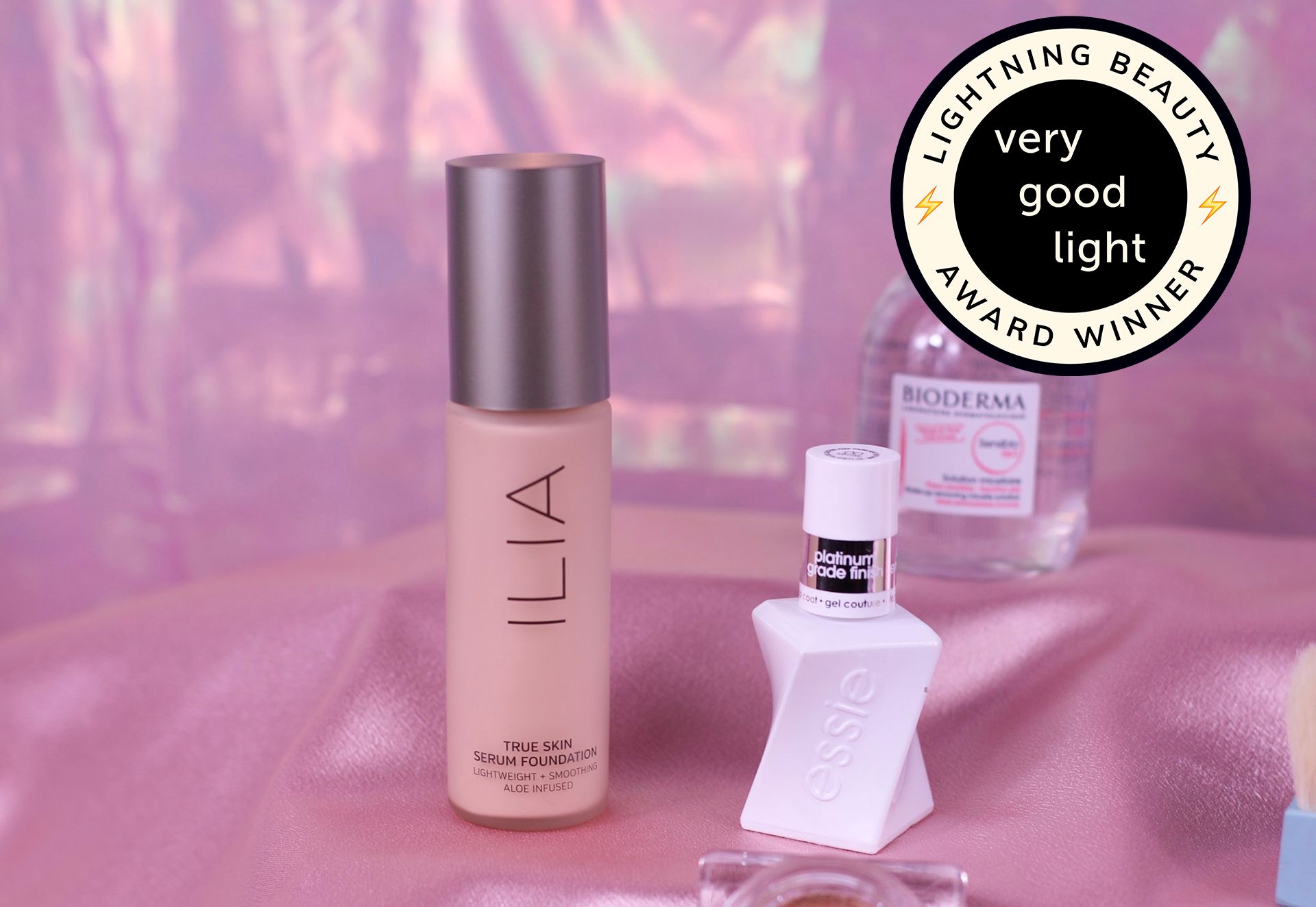 BEST NAIL POLISH: Essie Gel Couture in Fairy Tailor
Everyone loves a gel manicure because it lasts—but ain't nobody got time to soak that sh*t off. This long-wear formula provides chip-resistant color in the perfect shade of sheer pink that looks like your natural nails but better. Apply one coat for a clean finish or add an extra layer for slightly more opaque coverage.
BEST LIQUID FOUNDATION: ILIA True Skin Foundation
Whoever said false skin was the new true skin was seriously disturbed! True Skin Foundation is a light-to-medium buildable coverage formula packed with botanical actives that make this foundation feel like skincare. The result is somewhere between effortlessly covered and glassy glowing skin.
BEST PRIMER: Honest Beauty Everything Primer Matte
Unlike many primers that feel like an impermeable mask, this weightless formula prevents oil slicks and creates a filtered effect via breathable, micronized bamboo powder that doesn't dry out skin. Even better: It can be used over makeup to cancel shine on the spot.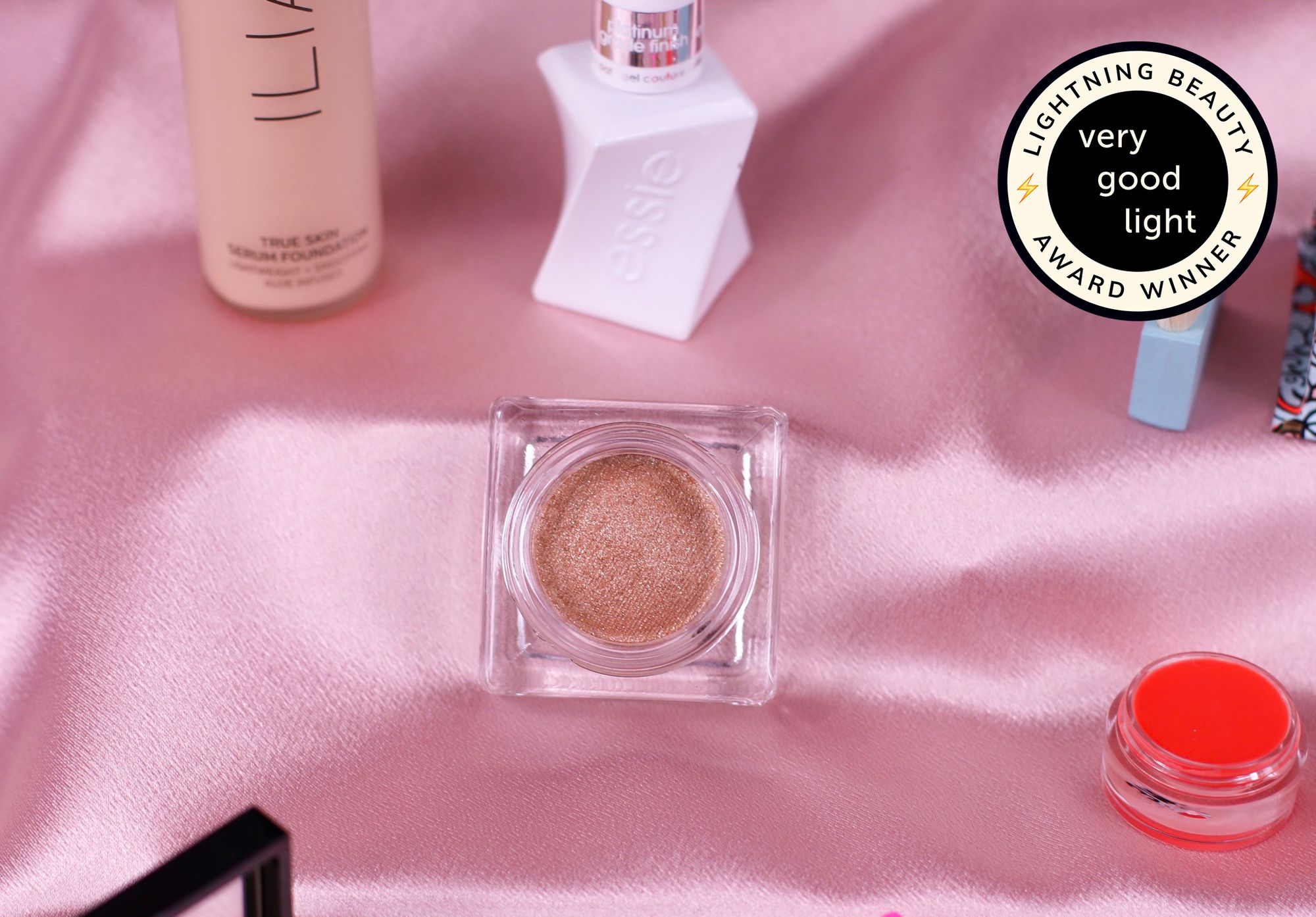 BEST MULTITASKER: Shiseido Aura Dew Face, Eyes, Lips
Unlike chalky highlighters or mess-making glitters, this weightless formula doesn't budge for 12 hours. Use your fingertip to wash this clear based infused with Japanese pearls across lids, cheekbones, and your cupid's bow for an otherworldly glow. For an unexpected hit of expensive-looking sparkle, dust Aura Dew on top of mascara or tap it over any lip product.
BEST GEL EYELINER: MARC JACOBS BEAUTY Highliner Gel Eye Crayon Eyeliner
Shimmer AND glitter finishes. Need I say more. 40 shades with smooth application. Note that they do dry out pretty fast, however that doesn't mean they lose any of the appeal. You just have to adjust your application. Who else is ordering Violet Femme 82?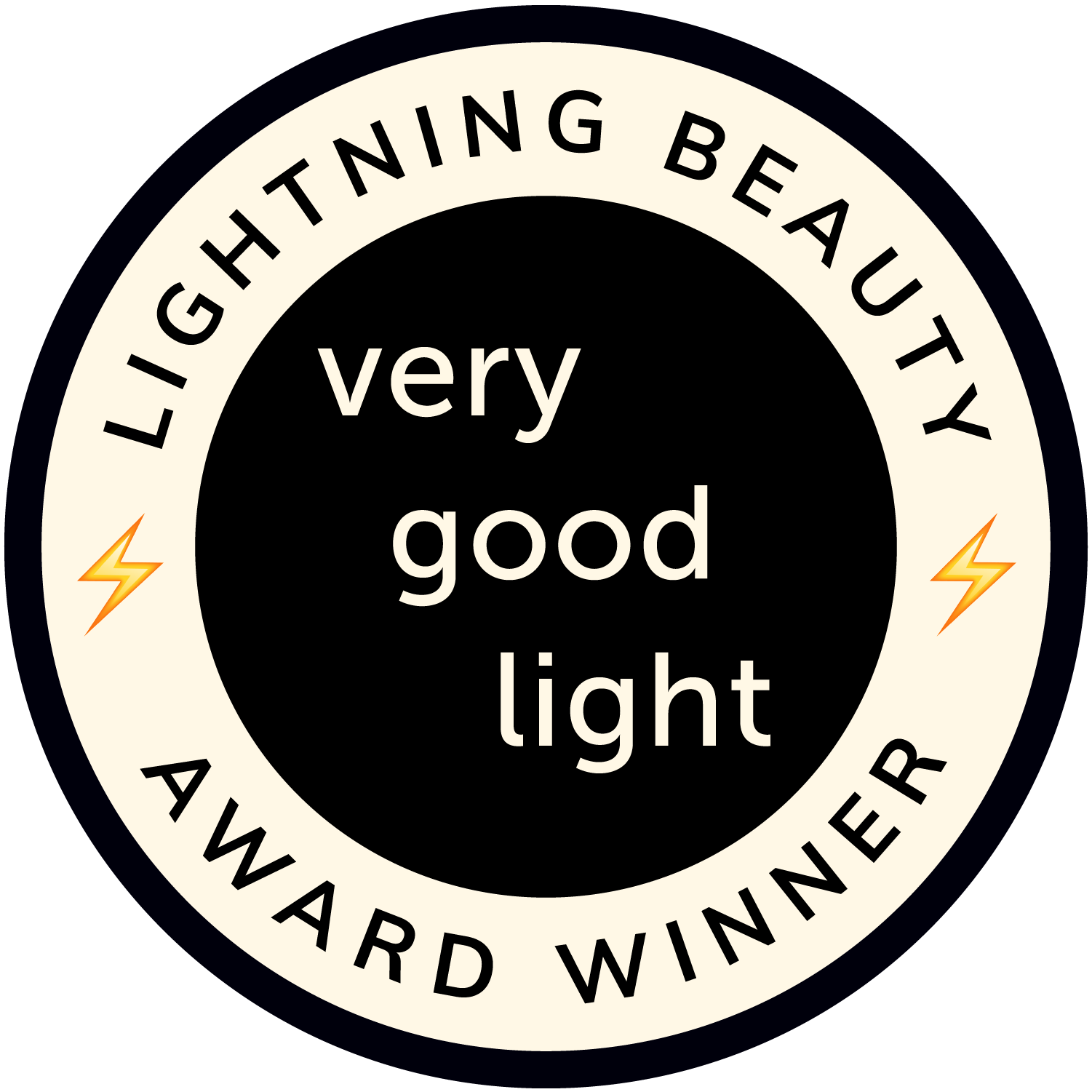 BEST CUSHION: Maybelline New York Dream Cushion Liquid Foundation
Bye bye redness, hello dreamy skin post workout. One of the best uses for a cushion compact is carrying it in your bag for touch ups or post gym sweat. This gives the results of a liquid foundation with the simplicity of a pressed powder.
BEST HIGHLIGHTER: Flesh Touch Flesh Highlighting Balm
This is for the LIT from within look. Subtle, natural and easy to put in your bag. Try using this stand alone on days you don't feel like wearing foundation or concealer. It's a game changer! Sold exclusively at ULTA.
BEST MASCARA: e.l.f. Keep Your Curl Mascara
Changing your mascara every 3 months helps prevent bacteria from growing and causing inflection. Personally I wear mascara sporadically making the drug store price even more appealing. The applicator focuses on hugging the lash and curling it without applying too much product. Hence… no clumping!
BEST SETTING MIST: Caulalie Beauty Elixir
Doubles as aftershave. Sets and refreshes makeup. Tightens pores. And MORE. It's a too-many-uses-to-count-in-one product that is good for all skin types (even sensitive!) The scent mix of mint, rose and rosemary is next level delicious for the skin.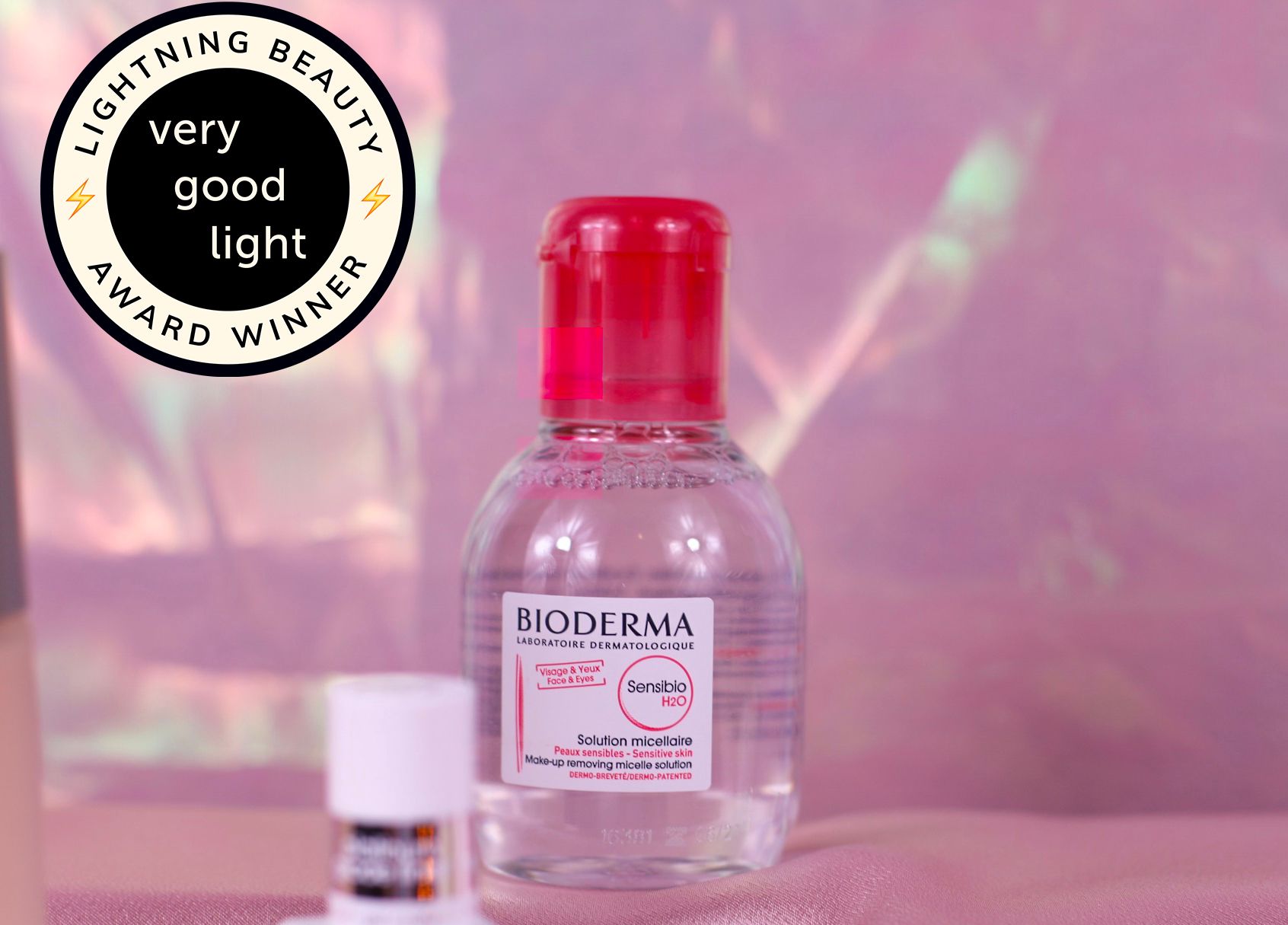 BEST MAKEUP REMOVER: Bioderma Sensibio H20
Countless brands have released micellar water products yet this one holds true. PLEASE do not rub at your eyes to remove makeup and dirt. Use Bioderma to gently dissolve product and effortlessly sweep the debris from your face.
BEST UNDEREYE CONCEALER: Garnier SkinActive Clearly Brighter Anti-Dark Circle Eye Roller
By no means is this product new on the market, however it's a tried + true favorite I've used on and off since 8th grade (that's over 12 years). The roll applicator makes it very easy to dispense while offering a cooling mini massage for the eye area. If you use everyday the product lasts approximately 4-6 months. There's so much value with the amount of product it starts to feel like a magic makeup fairy keeps coming to refill the same container. Use for dark circles and light coverage on other face blemishes.
CREDITS: Photographed by Melissa Chu; Creative directed by David Yi; Styled by Garrett Munce and David Yi; Hair by Patrick Kyle; Makeup by Eric Vosburg; Assisted by Kai Procshan