Your skin is amazing.
Well, other than the fact that it's incredibly moisturized and velvety-smooth, it's also insanely smart and resilient. For one, it's made up of three complete layers: epidermis, dermis and the subcutis. Each has a very important function. The epidermis, or the "horny layer," defends your body from outside forces with cells being renewed every 5 weeks. That means your body's constantly growing, shedding, and renewing itself. The dermis, helps regulate your body temperature by increasing blood flow or restricting when it's cold. Finally, the subcutis is basically a seam of fat there to help insulate you and also as fuel reserve for food storage.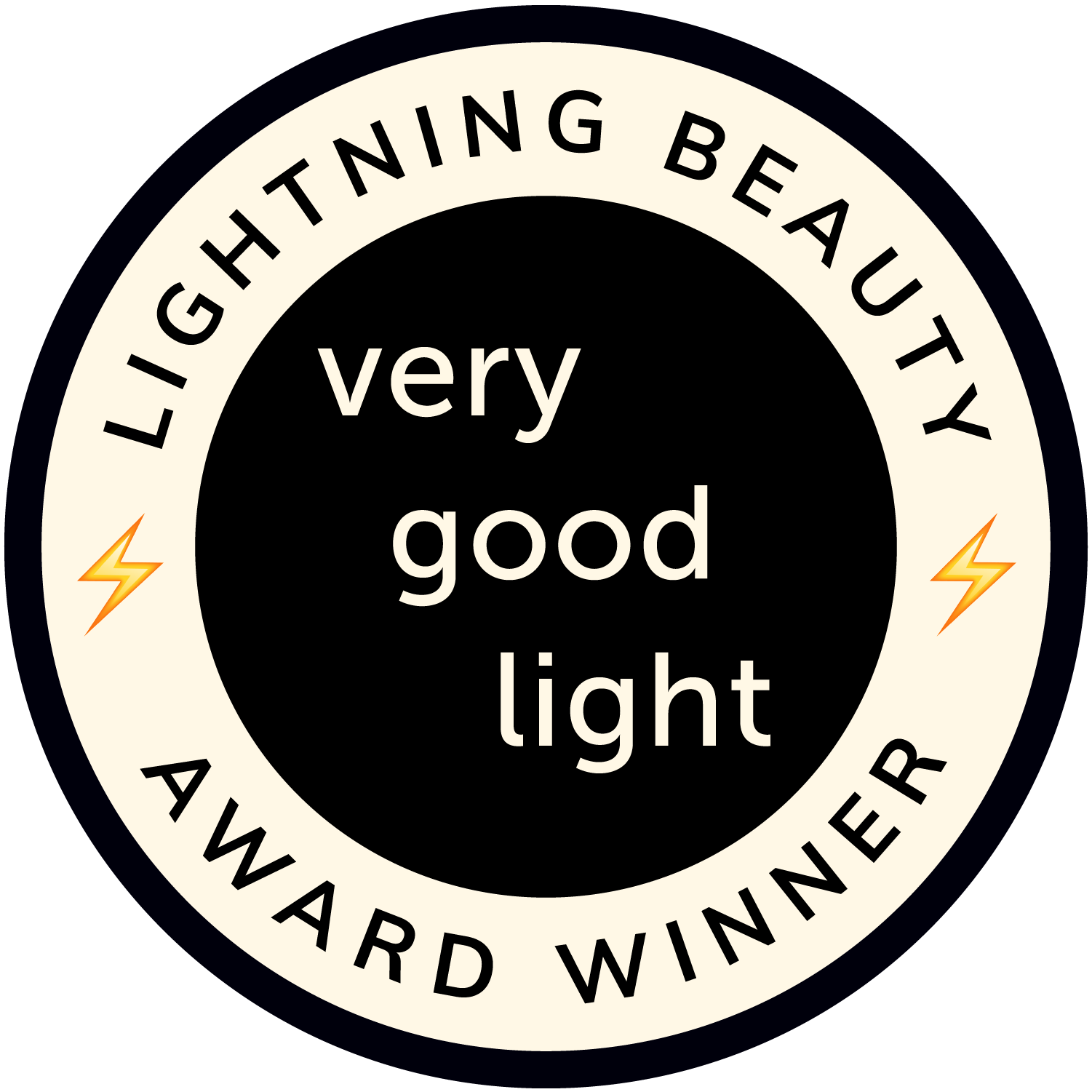 Other than skin functioning for your overall health, it's also important because it's the first thing that people notice about you. And hydration is the most important for maintaining your skin. After all, the human body is made of 60% water. The skin has even more hydration with 64% of it being made of H20.
And because of that, you want to protect, nourish and hydrate your body just as you would your hair and face. Below, we've highlighted THE BEST products of the year that really struck a chord with us. From body oil to sprays to deodorants, we tested mostly ALL products on shelves so that you didn't have to. Below, our FAVORITE from the year!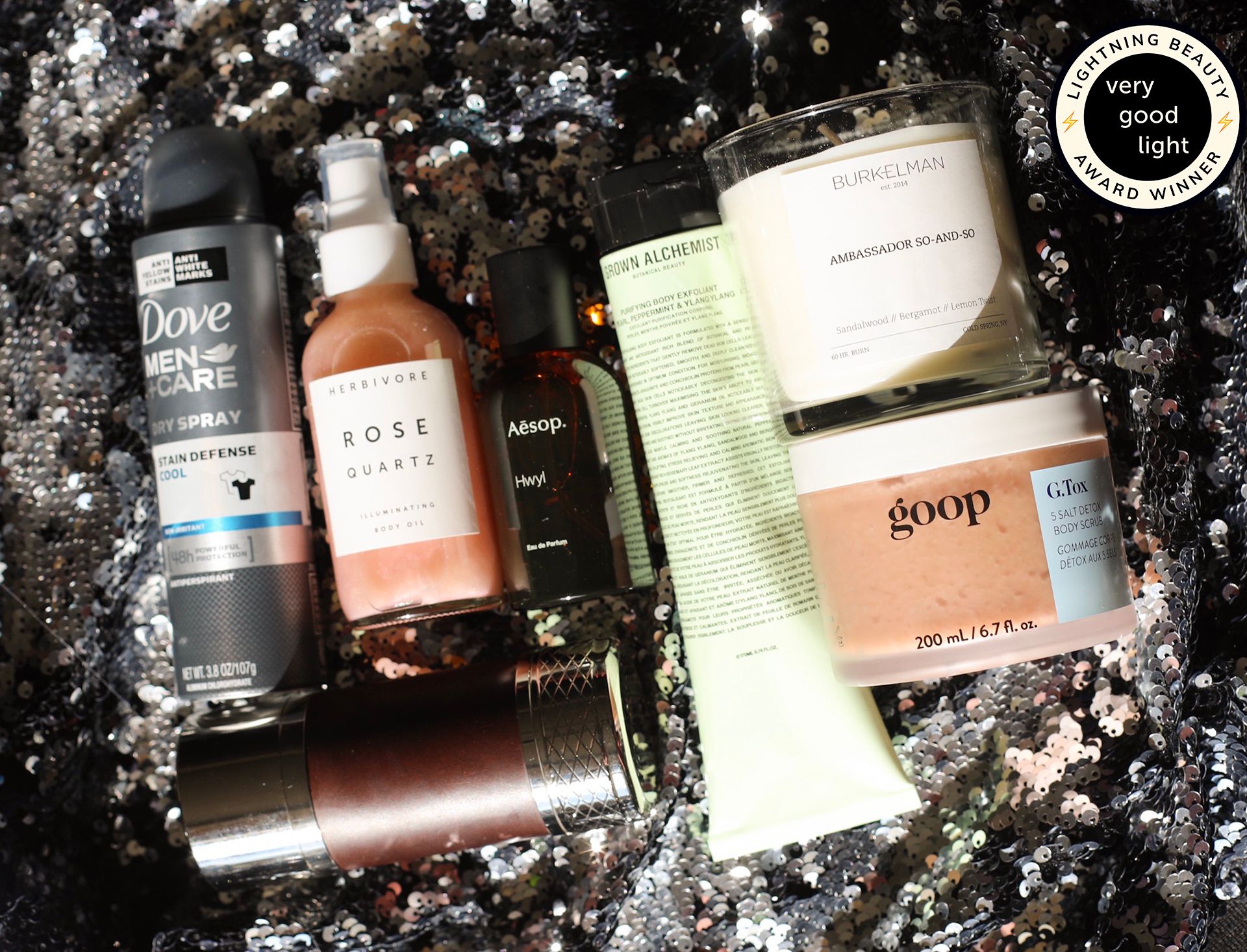 BEST DEODORANT SPRAY – Dove Men+Care
Fresh, clean, classic. Works 'round the clock, doubles as fragrance in a pinch and goes on clear. In other words, no-fuss, completely affordable and basically perfect.
BEST HOME FRAGRANCE – Burkelman "Ambassador So-and-So" candle
The perfect candle is like cologne for your home and Burkelman's singular "Ambassador So-and-So" is unlike anything we've ever smelled. We believe that every home should have a signature scent and this combo of sandalwood, bergamot and lemon twist is a complete and total knockout.
BEST BODY WASH – Love Beauty & Planet
From the lush scent to the skin-loving moisture (come thruuuuu, shea!), this is the champ of all drugstore body washes, which too often are either tragically thin or regretfully residue-y. The cute packaging and sturdy pump bottle are added bonuses.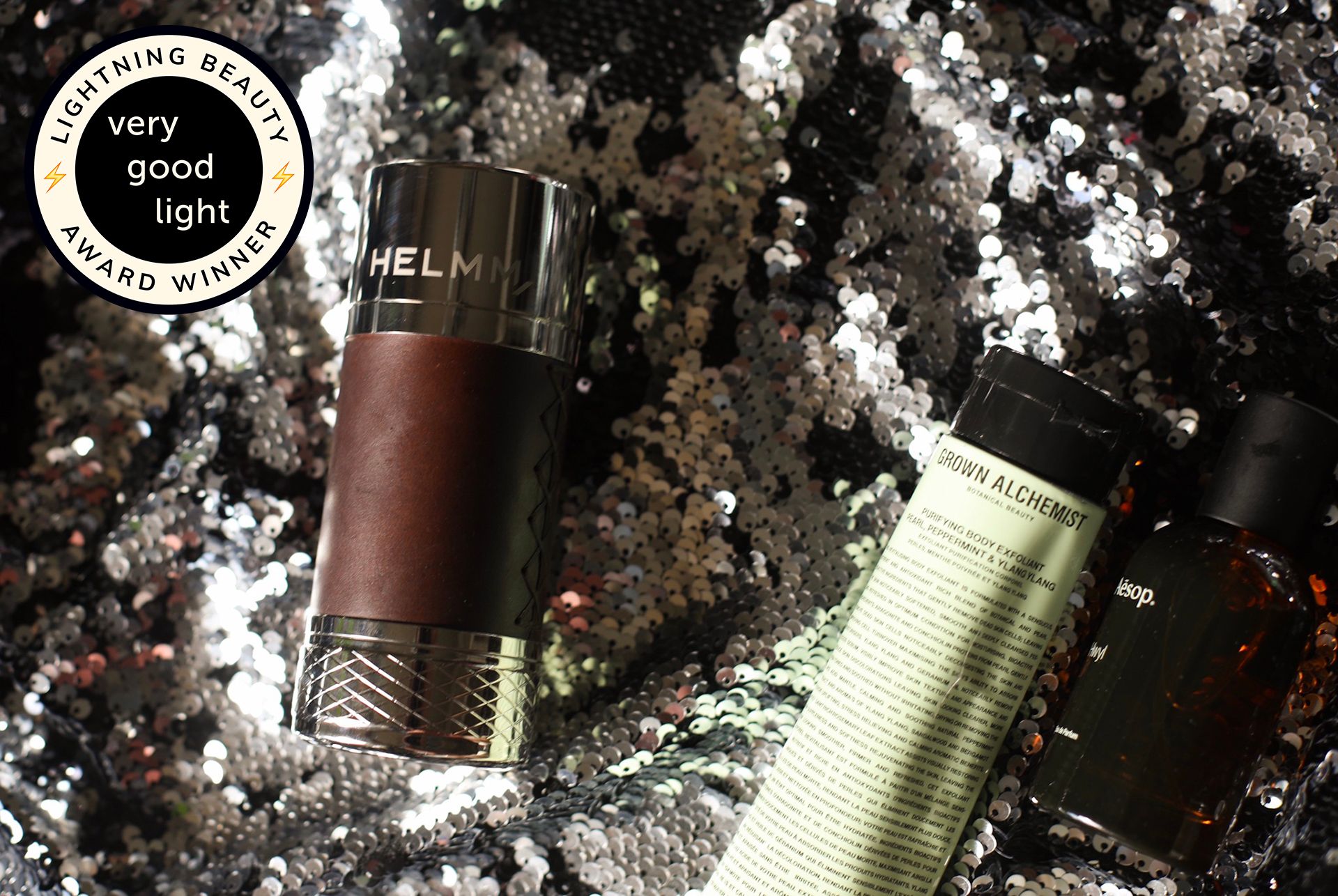 BEST EXFOLIATING BODY WASH – Grown Alchemist
We like to actually feel our exfoliating body wash over at VGL HQ, so the first time Grown Alchemist's perfect formulation hit our skin, we knew we had a winner. Not too gritty, not too smooth, with sloughing abilities that hit all the right places. Yes, please.
Natural deodorants are all the rage, but acclimating your body and pH levels to live that #aluminumfree life often leads to a few weeks of not feeling, um, your freshest. Helmm is here to change all of that with a formulation that goes on dry (goodbye, swamp pits), lasts all day and smells so luxe (pro tip: get fragrance in "Night Market") you'll wonder if it's deodorant or armpit cologne.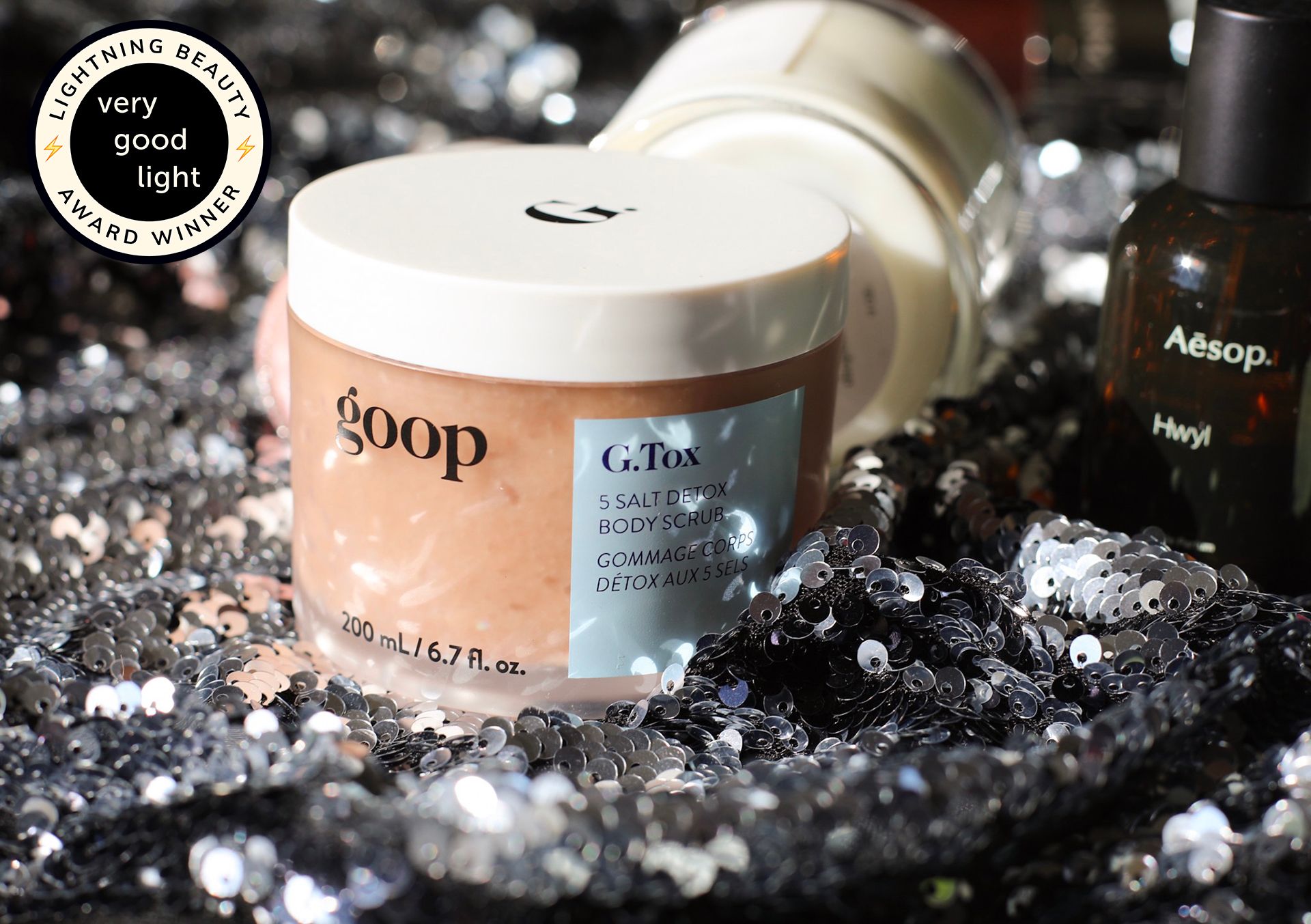 We have to admit that Goddess Gwyneth knows a thing or two about salt. Her TDF (to die for) goop body scrub features five: Himalayan pink salt, Dead Sea salt, Celtic sea salt, New Zealand solar salt and epsom salt. It also swims in 3 bomb (and bougie!) oils: cold-pressed moringa, pure unfiltered rose hip and organic extra virgin olive oils. Add it all together and you've got skin-softening perfection – scrub me, queen!
There's a reason this beloved classic brand has been kicking ass since 1851: it's just that good. Eczema, winter dryness and the itch factor are no match for this creamy, non-greasy, lightly scented balm from heaven that's chock full of cocoa butter, beta-carotene and squalane. #triplethreat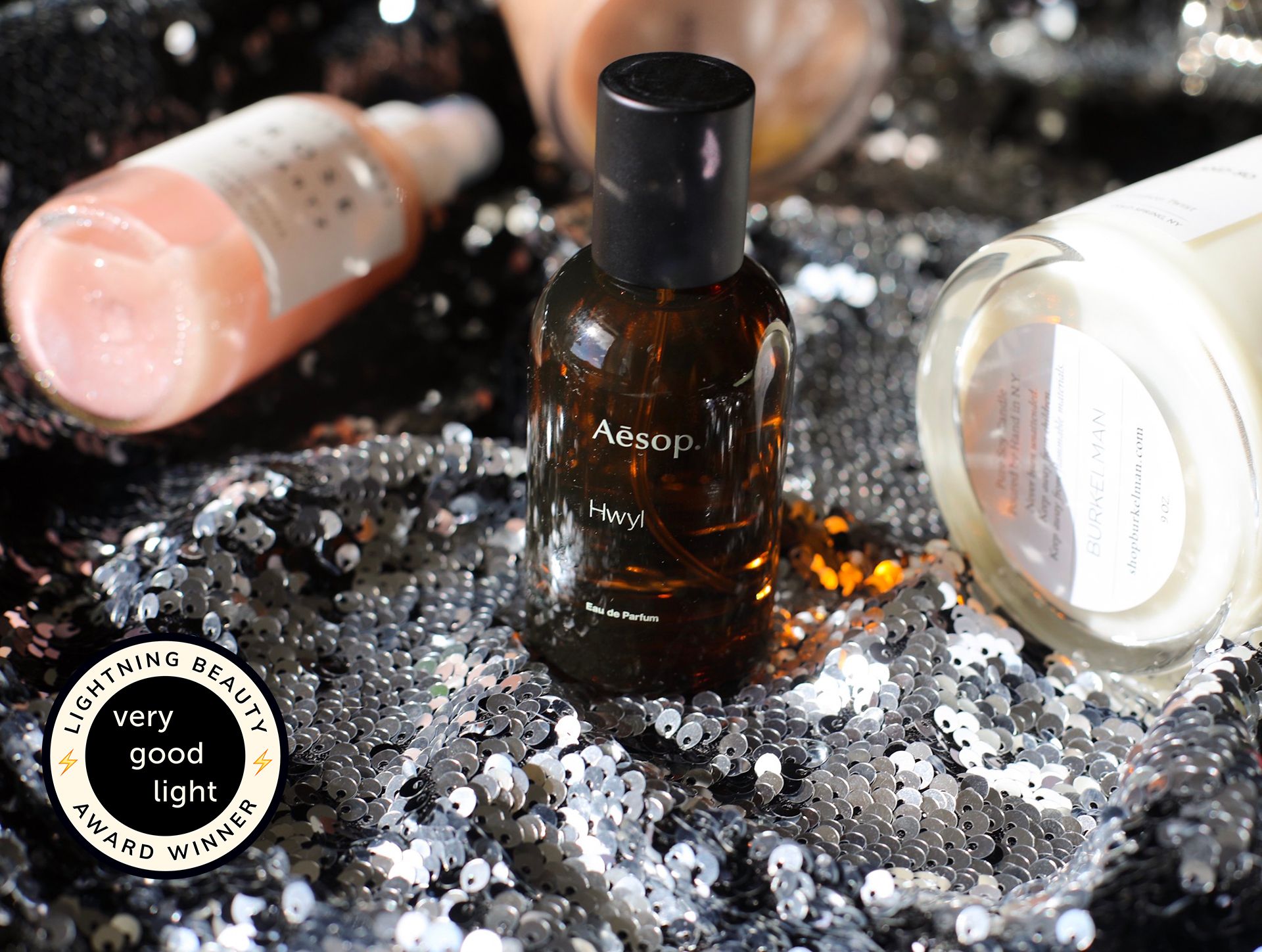 Be prepared to get stopped every few hours or so by what-are-you-wearing need-to-knows whenever you spritz on this ethereal, earthy, eccentric fragrance that boasts a mix of cypress, frankincense and vetiver. We love it so much, we've even started spraying a little in our hair, on our socks, under our arms, inside our underwear. Yes, it's an obsession.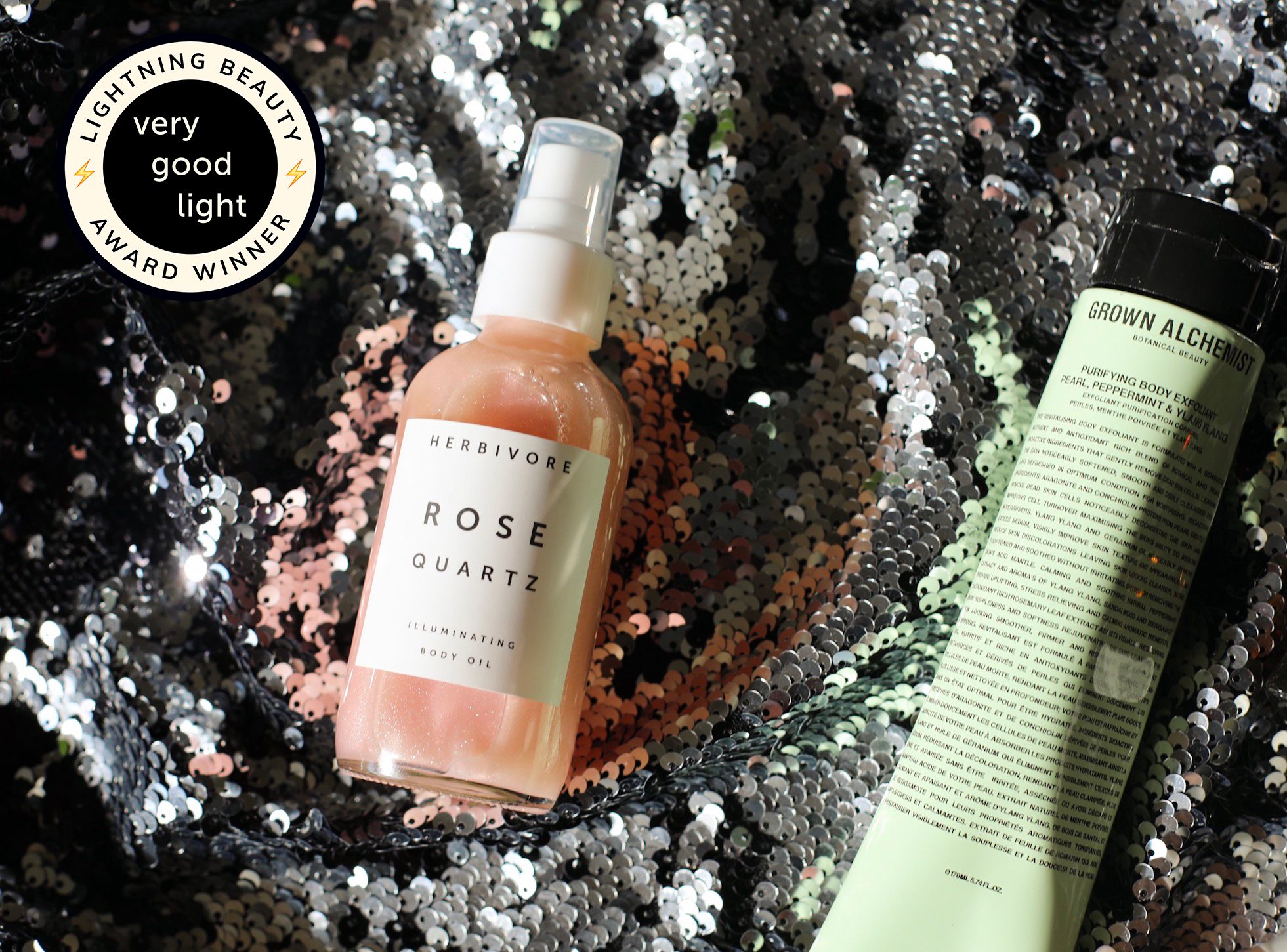 You see me shining! No, seriously. And you can thank HERBIVORE for the insane glow-up. The sheen is sexy, not tacky, and the scent is 100% luxe: Moroccan rose and jasmine grandiflorum. Now go SHINE for the holidays!
BEST BAR SOAP – Rudy's Barbershop
We can't get enough of this little bar that packs plenty of punch. Oh, and it's a multitasker too, moisturizing, exfoliating and subtly scenting all at once. Need we say more?
CREDITS: Photographed by Melissa Chu; Creative directed by David Yi; Styled by Garrett Munce and David Yi; Hair by Patrick Kyle; Makeup by Eric Vosburg; Assisted by Kai Procshan