Just the other day, my body craved a sheetmask while it was squished in the middle seat on a United Airlines flight.
The man to my right was snoozing away and the child to my left was eating Cheez-Its, while browsing Instagram. I, on the other hand, remained, still, my dry face feeling crusty as if his Cheez-Its were sprinkling across my barren face. With every crunch and munch sound he emitted (like soothing ASMR), I could physically feel my skin cells sloughing away one by one like grates of parmesan cheese.
SEE ALSO: Behind the scenes at our first editorial campaign!
I remembered that my beauty products were crammed into my Burberry dopp kit inside my Away luggage. It's leather, perfectly pebbled with a luxe zipper down the middle. In all its bougie splendor, it's pretty functional and keeps my beauty products away from my clothing so that sweaters don't become soaked with Missha toner. But what it doesn't do is keep my products close to me when I need them the most. Sure, I can put my beauty products in my jacket pockets of deep in my backpack. But doing this has become pretty illogical. They become misplaced, get dirty or leak. I can't tell you the amount of times that my moisturizers have dripped out of its containers to ruin my external hard drives or memory cards. Ugh.
But in times like this, I could ~really~ use a toiletry bag that's perfect for on-the-go. Because, let's face it, we live in a culture where yes, we do sheetmask in public, moisturize on subways, spritz in the backseats of our Ubers. Fashion may be about self-expression, but damnit, grooming is about self-respect and I want my beauty to look just as stylish.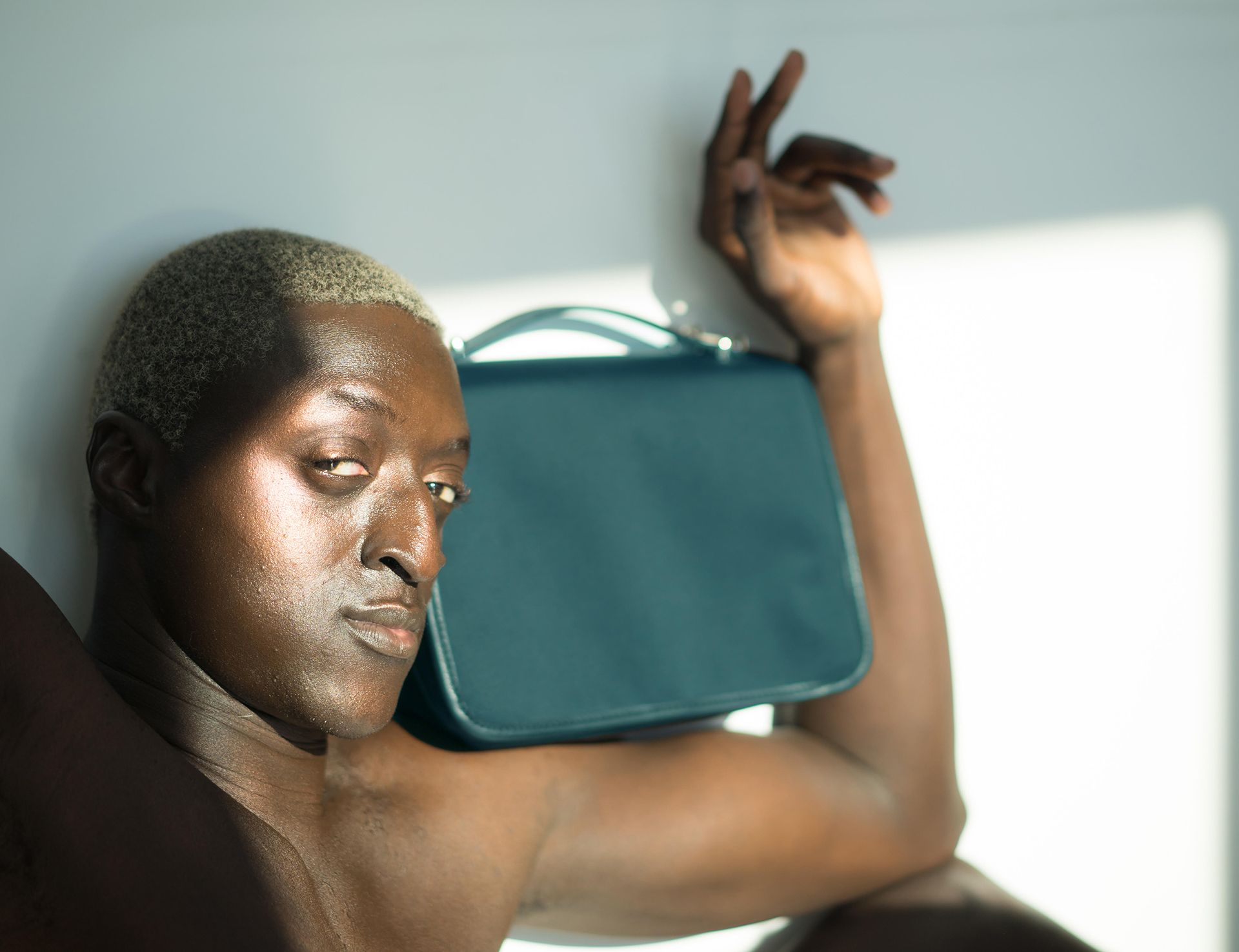 That's where the SOON beauty bag comes into play. It's a dopp kit/beauty bag that's actually made for this very conundrum. You can now take your beauty along with your journey in a stylish, chic crossbody form. Yes, I created this bag in collaboration with Talk to Her and Haerfest, but it's actually one that was incepted because it was completely needed. I've already lamented over the fact that dopp kits are far from stylish and sit in your luggage or on top of your sink. They're pretty useless and inactively part of your daily life, only utilized on days when you're traveling.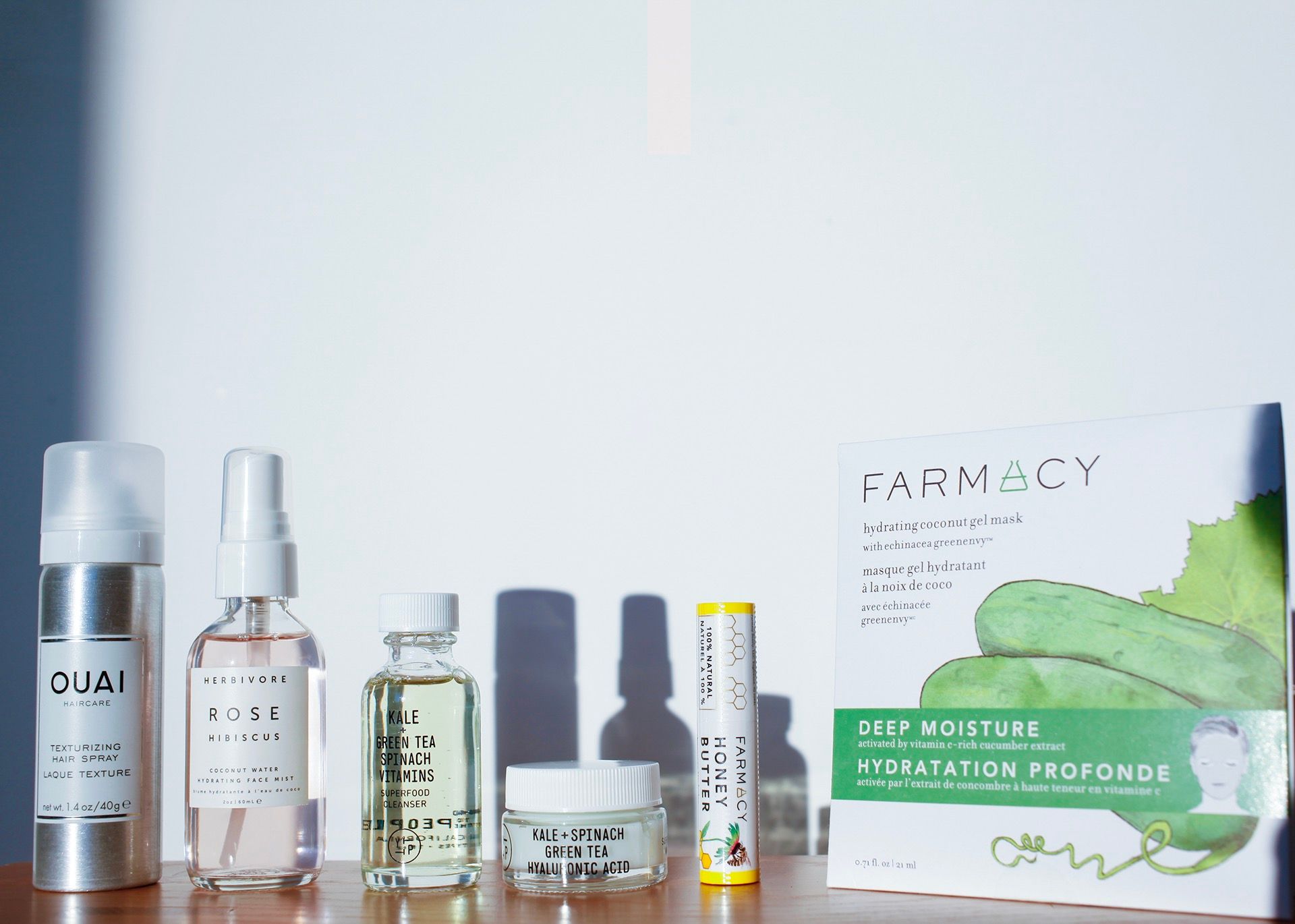 Why not make beauty the center of your day, allowing it to go on that journey with you? Why can't a bag be made solely for storing away your beauty items and going wherever you go? What if there were compartments just for your products that allows for function and style?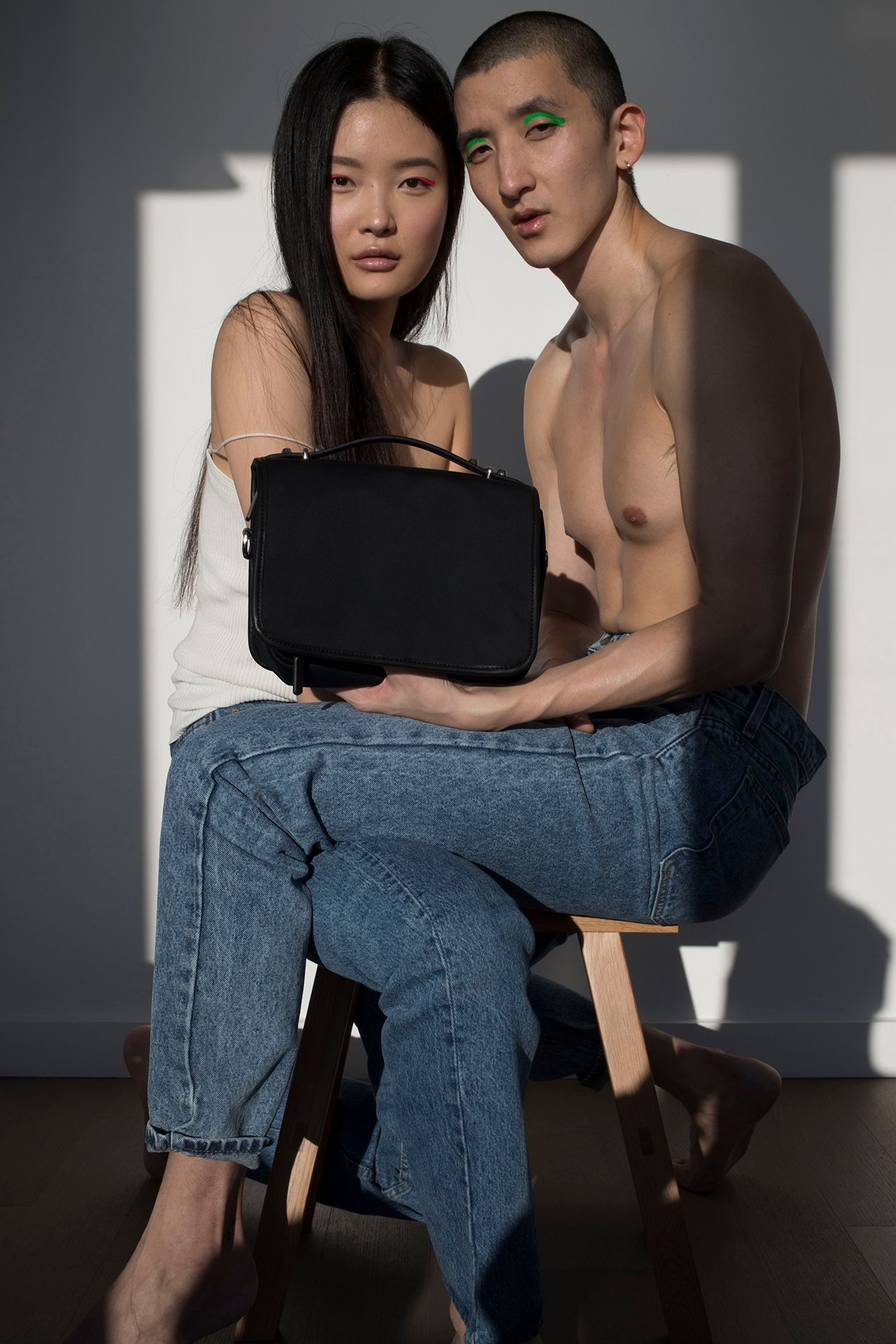 Enter SOON: the beauty bag that's meant for the beauty obsessive. The bag took 6 months, 5 samples, and many sleepless nights to actually create. It's also a beautiful beauty bag that's trendy as it is timeless. It's also available for PRE-SALE today!
Made from non-animal products, it's vegan and made with really cool surprises. For one, you can zip it open to reveal a hanger, which allows you to experience a hands-free beauty experience whether in your own bathroom or inside a plane. There's also a clear zip up bag that you can take in and out to ensure your beauty products – and its contents – stays away from everything else. It also has a really cute VGL logo on it, a total collector's item ;). The bag can be worn as a purse or as a crossbody. Wear it every which way to make your bag your own. It also comes in four chic colors: black, fuchsia, teal and purple (the first two will be at Opening Ceremony stores come Jan 25).
BUT WAIT! There's more! With every purchase, you get six travel-sized beauty products that were specially curated for this project – for free. They include: Herbivore's  Rose Hibiscus Coconut Water Hydrating Face Mist; Farmacy's Coconut Gel Sheet Mask and Honey Butter Beeswax; The Ouai's Texturizng Hairspray; and Youth To the People's Superfood Cleanser and cream. Each is seriously specific products we had in mind for everything you'd need inside a plane, backseat in an Uber or on a train.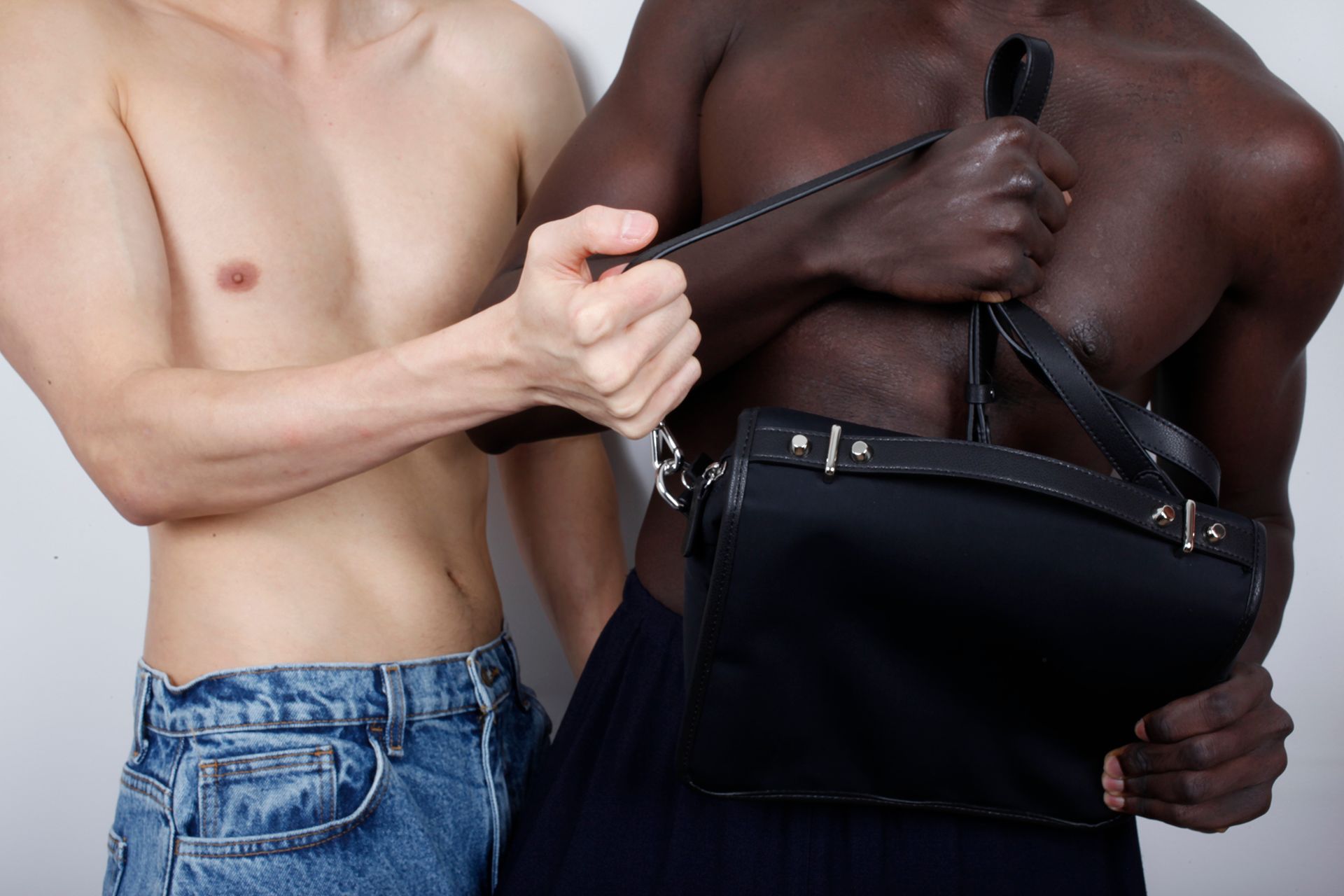 Because it's super limited-edition, I wanted to allow our readers and community to get their hands on it first. Every bag purchased on pre-sale allows you to secure it before it hits stores. Said pre-sale just opened NOW and ALL four are on pre-sale currently at Haerfest.com. Each goes for $295.
WHEW! It's been a journey, readers! But new year, new you starts here. Thank you for your kindness, your love, and your light. Cheez-It dust be damned, this bag's for you!
Buy SOON Crossbody Beauty Bag here, $295. In all Opening Ceremony stores and online now! Get it at OC here!
Your editor,
-David  Yi
Credits
Co-Creative Directors, David Yi and Joyce Lee
Art Director, Joyce Lee
Co-Producers, David Yi and Joyce Lee
Co-Casting Directors, David Yi and Joyce Lee  
Photographer, Jasper Soloff
BTS Videographer/ photographer, Dan Joo
Stylist, Beverly Nguyen
Makeup Artist, Meghan NguySet Designer, Genevieve AndrewsModels, Somin Park, Eric Chong, Hamza Sarr