I've written about how much I'm thankful and grateful for this community here, but I'll have to repeat that sentiment. Thank you, Very Good Light and readers – it's because of you that we continue to exist.
In the two years since Very Good Light launched, we've been setting the tone in the industry by showing what masculinity looks like in 2018. Before this entire movement of modern masculinity was pushed off a figurative cliff, it was VGL that was there to catch men with a safety net, should they fall.
SEE ALSO: I was ready to end my life. Then came Very Good Light.
We were, as they say, a little ahead of our time. That's because when we launched, men's makeup and the beauty conversation for guys was still at its infancy. People were still scratching their heads on why we needed to talk about guys and our very limited definitions of their identity.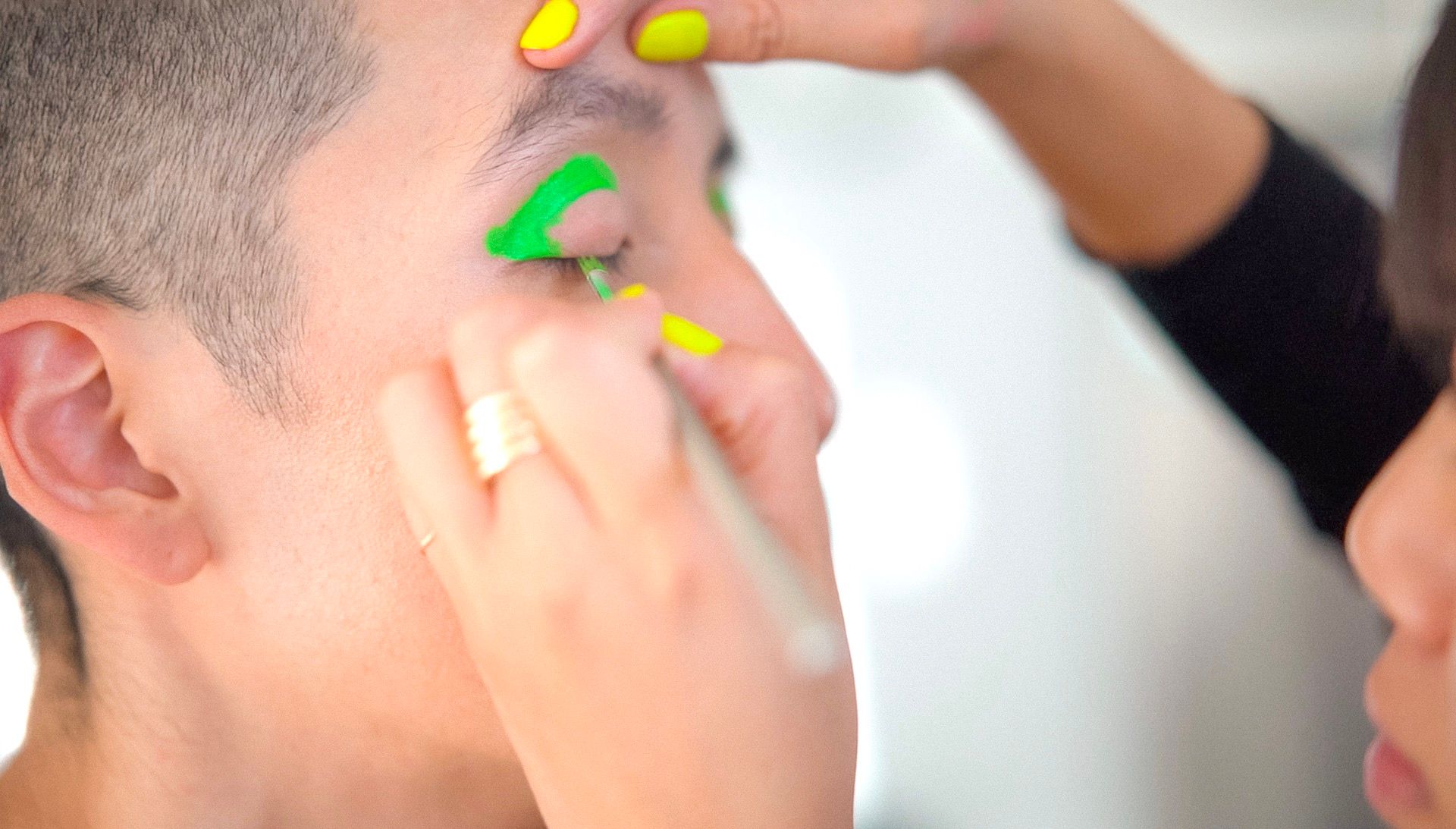 Which is why, in retrospect, it was completely powerful and transformative to have a space like Very Good Light that delved deep into man and his personal identity. We created a space that was sometimes raw, often times hit a nerve, but was altogether vulnerable. We popped zits in sync, talked about gross things like uh, ball stench, or about deeper issues like what it means to be Sikh American in a Trump-fueled America.
Through it all, we did it … together.
I picture Very Good Light as a tribe trekking forth. We've been on a journey of self-discovery, self-betterment, self-empowerment. Whether that's getting perfect skin (is there such a thing?), becoming more socially aware (V important in this political era), or learning more about other human-beings, we're all very much a work in progress. And that's okay. While we haven't gotten "there" to our ultimate goals, we continue to move forward, step-by-step, hand-in-hand as a tribe, knowing that we'll all eventually arrive soon, together.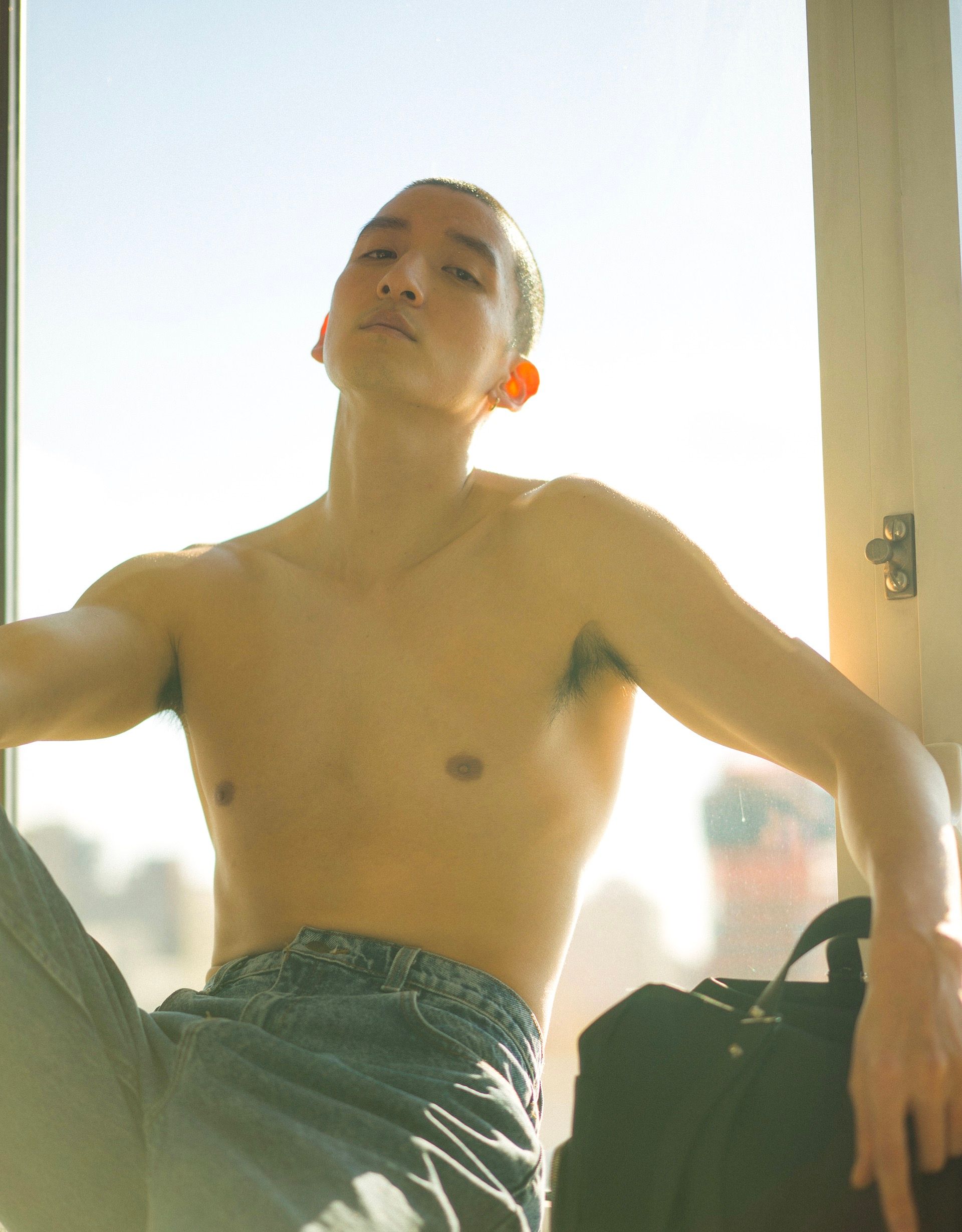 What is this product?
SOON, a travel beauty bag and crossbody hybrid, personifies this journey. We'll be debuting all of its photos, its four color-ways and functionalities next Monday on pre-launch day! It's a collaboration between Very Good Light,
Haerfest,
a CFDA incubator accessories brand, and
Talk to Her
, a consultancy based in NYC. The waterproof bag zips up buttery smooth, shuts tight with its durable magnets, and has a hanger so you can use it in any bathroom. There's a clear compartment inside so products stay put. It has multiple spots for holding your beauty products. Basically, it's perfect for keeping your beauty products organized so that you can use them whenever, wherever.
It's an item that I felt was obviously missing in the market. In a world where we're now sheetmasking in planes, spritzing in the backseats of Ubers, moisturizing on-the-go, I felt there wasn't a single wearable – and chic! – beauty bag that compartmentalized all of your products. It was either a toiletry bag that was stuffed in your luggage, or a clunky dopp kit that lived and died under your sink.
But we now live in a new age where beauty is a part of our identities. Joyce and I curated our products as closely as we do your outfits. And these products evolve along your journey alongside us. Some come and go, others are mainstays. Whatever the case, they're reminders of where we've been and where we're going.
How SOON came together.
Which is what sparked this entire thing. Back in June, I had drinks with Joyce Lee, founder and CEO of Talk to Her. Reflecting over our own journeys as entrepreneurs, we realized we each had similar stories of struggles and triumphs. Being a young entrepreneur takes grit, resilience and a connection to one's spirituality. Two drinks later, I lamented to her about how my skin was faring poorly because I needed my product throughout the day. The only thing is, I couldn't find any of my products in my clunky backpack.
"Why not create your own product?" she asked, matter of factly. She was on to something. I asked if she'd want to help me bring my dream to life. Thankfully, she didn't say no. Next, we approached Dan and Tim Joo from Haerfest. I'd known both brothers for years while I was at WWD and their eye for detail and talent was something I long admired. It wasn't until a phone conversation that we decided this would be a ~perfect~ collaboration for all of us. A dream team, so to speak.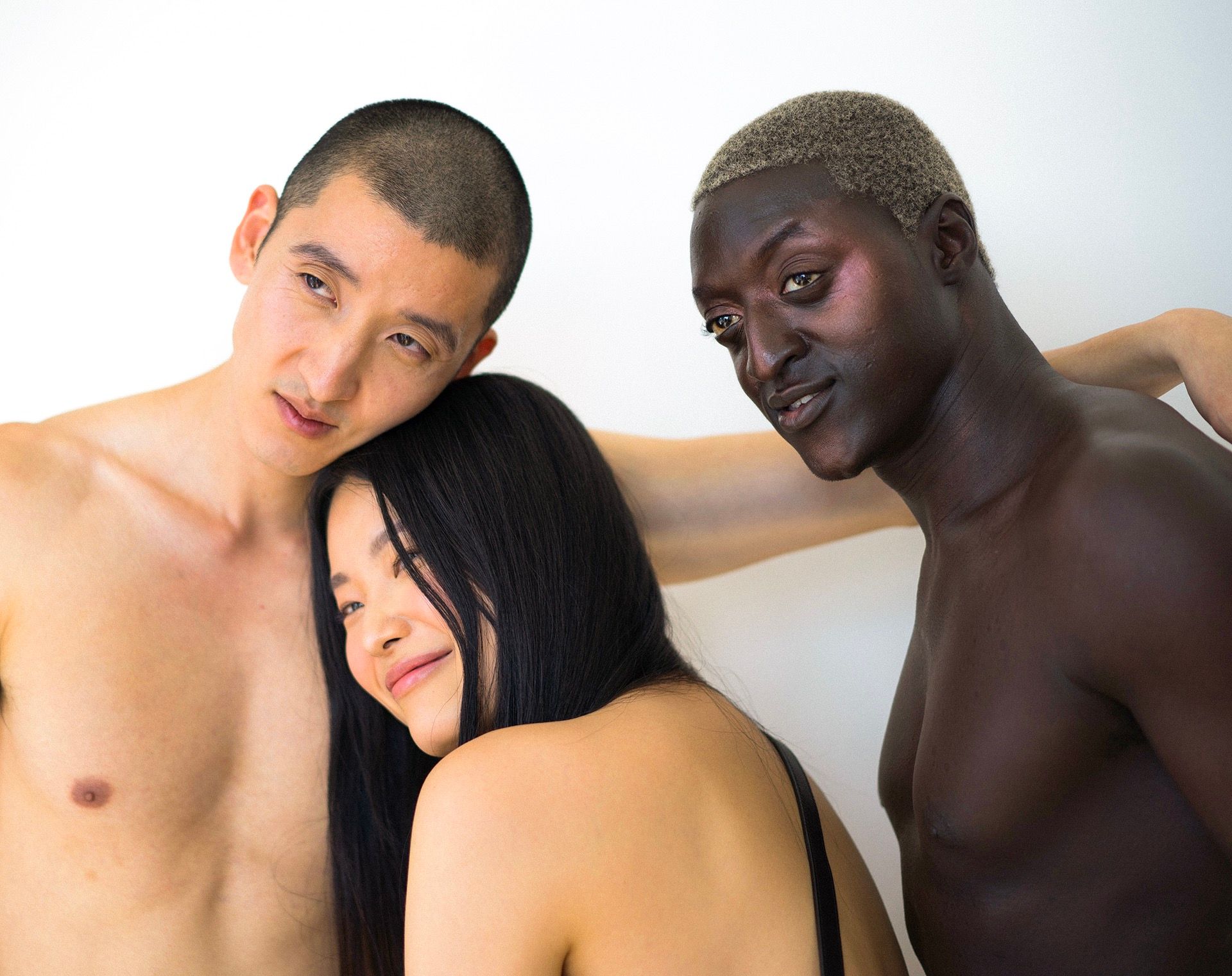 SOON means something bigger…
We named our bag SOON, for multiple reasons. In English, "soon" describes being in the midst of travel, close to a destination but still not arrived. It applies to our lives as young entrepreneurs. While each of us have a destination and goal we'd like to achieve, we're still not "there" yet. But we work hard, moving forward, inch by inch, in the hopes that we'll get there one day soon. In Korean (our collective culture), "soon" means "pure." It's the perfect word to embody our bag, one that's free of any materials derived from animals and a product that's green-friendly. We believe we need to do our part in minimizing pollution and this is one way we can do so.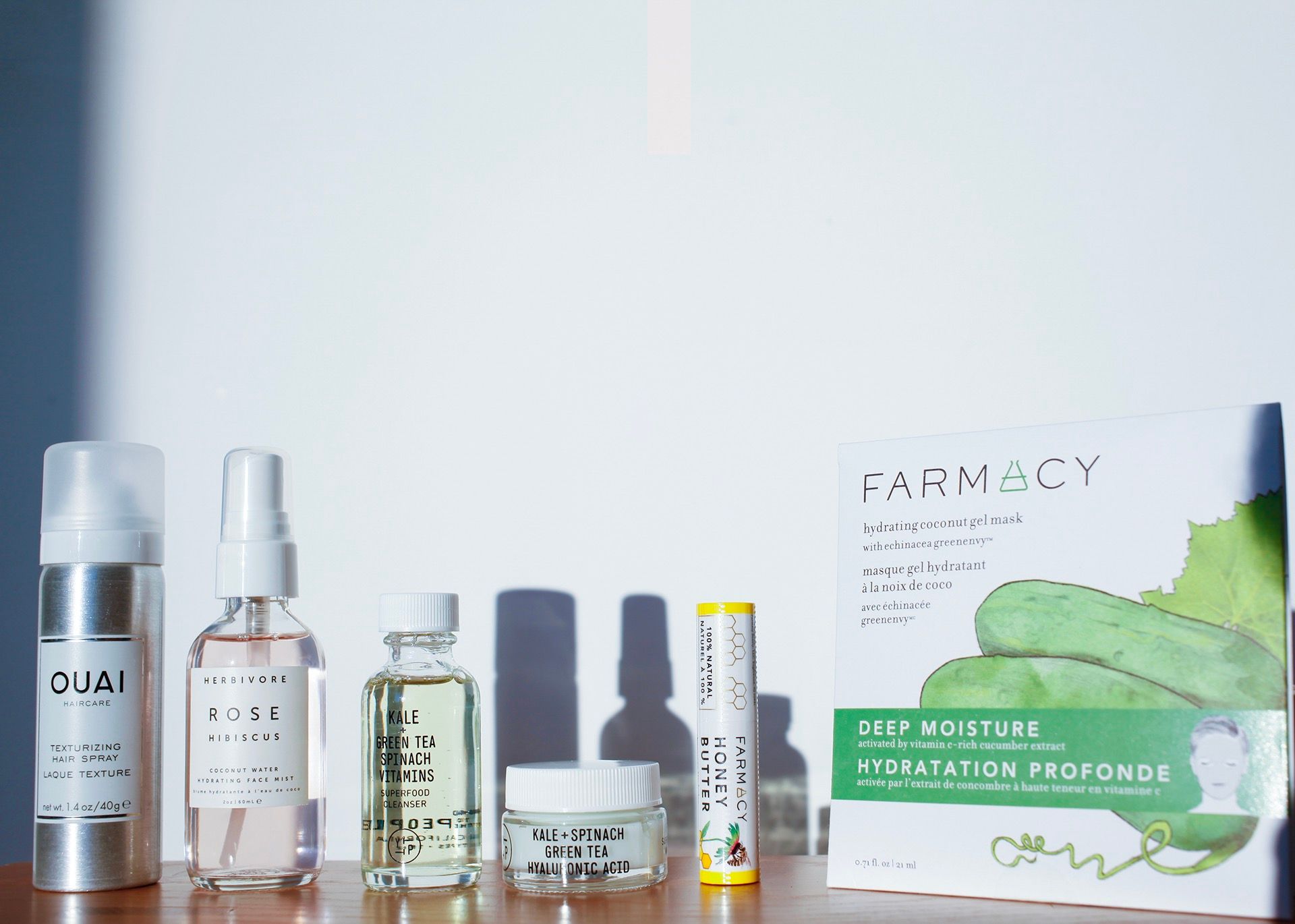 Taking this mantra in mind, we've curated the best and buzziest green-friendly beauty brands to be included in our SOON bag. When I thought about the best travel-sized beauty products, I had you, the reader, in mind. What would be in your dream travel bag? What would you want to use on-the-go? What product are ~actually~ good for you? And so, with each purchase of our bag, any buyer will receive their own fully stocked travel essentials. These include: Herbivore's Rose Hibiscus Coconut Water Hydrating Face Mist; Farmacy's Coconut Gel Sheet Mask and Honey Butter Beeswax; Ouai's Texturizing Hairspray; Youth To the People's Superfood Cleanser and eye cream.
I hope that you love this new item, available for pre-order next Monday, Nov. 19. We'll be rolling out small teasers of our bag this entire week. Look out for those until we officially go on pre-sale! Look out for it on
Haerfest.com
OpeningCeremony.com
.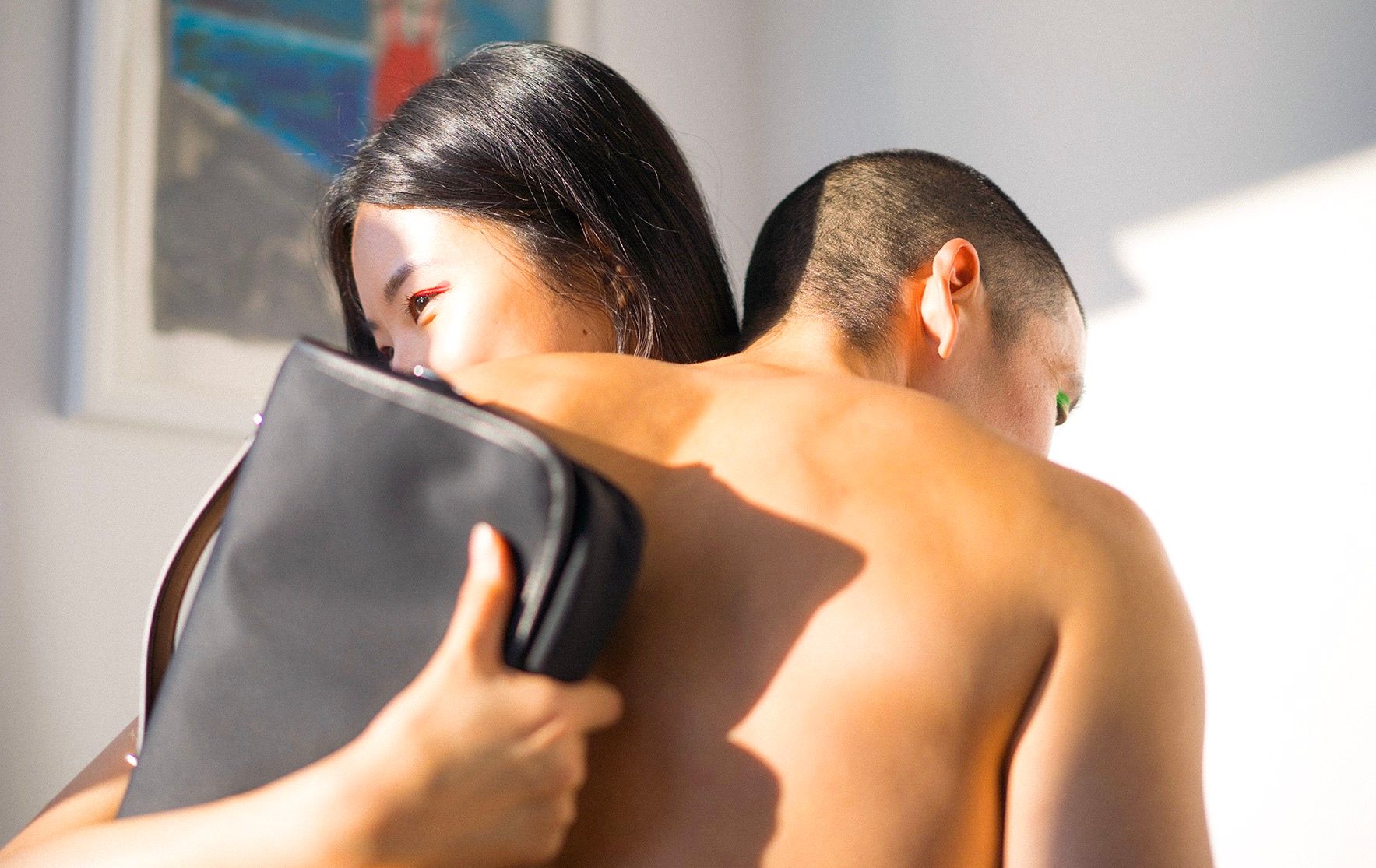 Next week, on November 19, we are officially launching our first-ever retail product. It's a beauty bag in collaboration with the CFDA incubator brand Haerfest and Talk to Her, a New York-based consultancy.
SOON will be sold on
Haerfest.com
and
Opening Ceremony
in its NYC and LA stores as well as online. It's super limited edition (hopefully we'll be able to make more quantities!) and sells for $295. I truly believe this is the only bag you'll ever need for your travels – and will last you a lifetime.
Keep an eye out for our hashtag, #SeeYouSOONbag on socials. Watch this space.
Until then, much love, much light. x
Your editor,
David Yi
Credits
Co-Creative Directors, David Yi and Joyce Lee
Art Director, Joyce Lee
Co-Producers, David Yi and Joyce Lee
Co-Casting Directors, David Yi and Joyce Lee  
Photographer, Jasper Soloff
BTS Videographer/ photographer, Dan Joo
Stylist, Beverly Nguyen
Makeup Artist, Meghan NguySet Designer, Genevieve AndrewsModels, Somin Park, Eric Chong, Hamza Sarr