"Close your eyes and think of a word that empowers you," instructs Sah D'Simone, the meditation and transformation coach to the likes of Kim Kardashian and Kanye West.
We're sitting cross-legged, eyes closed, breathing in and out as Sah takes us on a metaphysical journey into the unknown.
Woo-Sah!
SEE ALSO: It's time to starting WEARING your beauty
For a Monday night, things are getting spiritually L-I-T. All 150 or so of us are gathered at The Assemblage John Street, a luxurious space centered around interconnectedness and transformation to celebrate the pre-launch of
SOON, our beauty bag
. To the left is an activation by Erin Claire, Human Design expert who curates programming for the space. In the back corner is Youth To The People, the Los Angeles-based vegan beauty brand with its director of strategy and planning, Jamie Somphanthabansouk, in tow.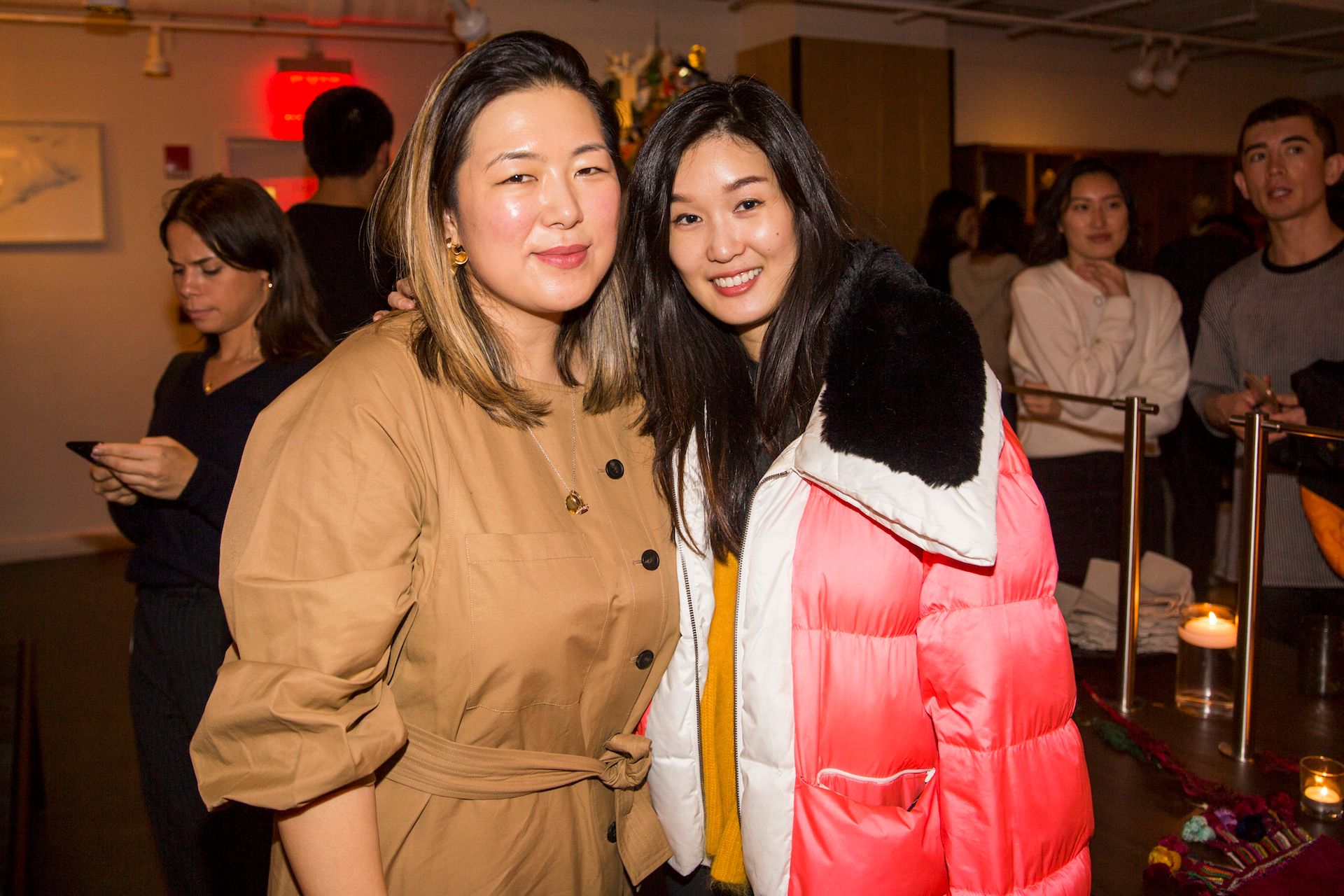 Among the colorful crowd are the likes of Nicola Formichetti, renowned stylist and entrepreneur, Charlotte Cho, co-founder of Soko Glam, Minya Quirk, co-founder of Shoppe Object, Phillip Wong, co-founder of Hawthorne, David Lopez, celebrity hairstylist, among others.
They've come to support
SOON
, Very Good Light's crossbody beauty bag in collaboration with Talk to Her and Haerfest, which is now officially on presale. SOON comes with travel-sized products that were specially curated for your journey, including: Herbivore's  Rose Hibiscus Coconut Water Hydrating Face Mist; Farmacy's Coconut Gel Sheet Mask and Honey Butter Beeswax; The Ouai's Texturizng Hairspray; and Youth To the People's Superfood Cleanser and cream.
The bag is all about taking that journey and bringing a part of empowerment along wherever you go.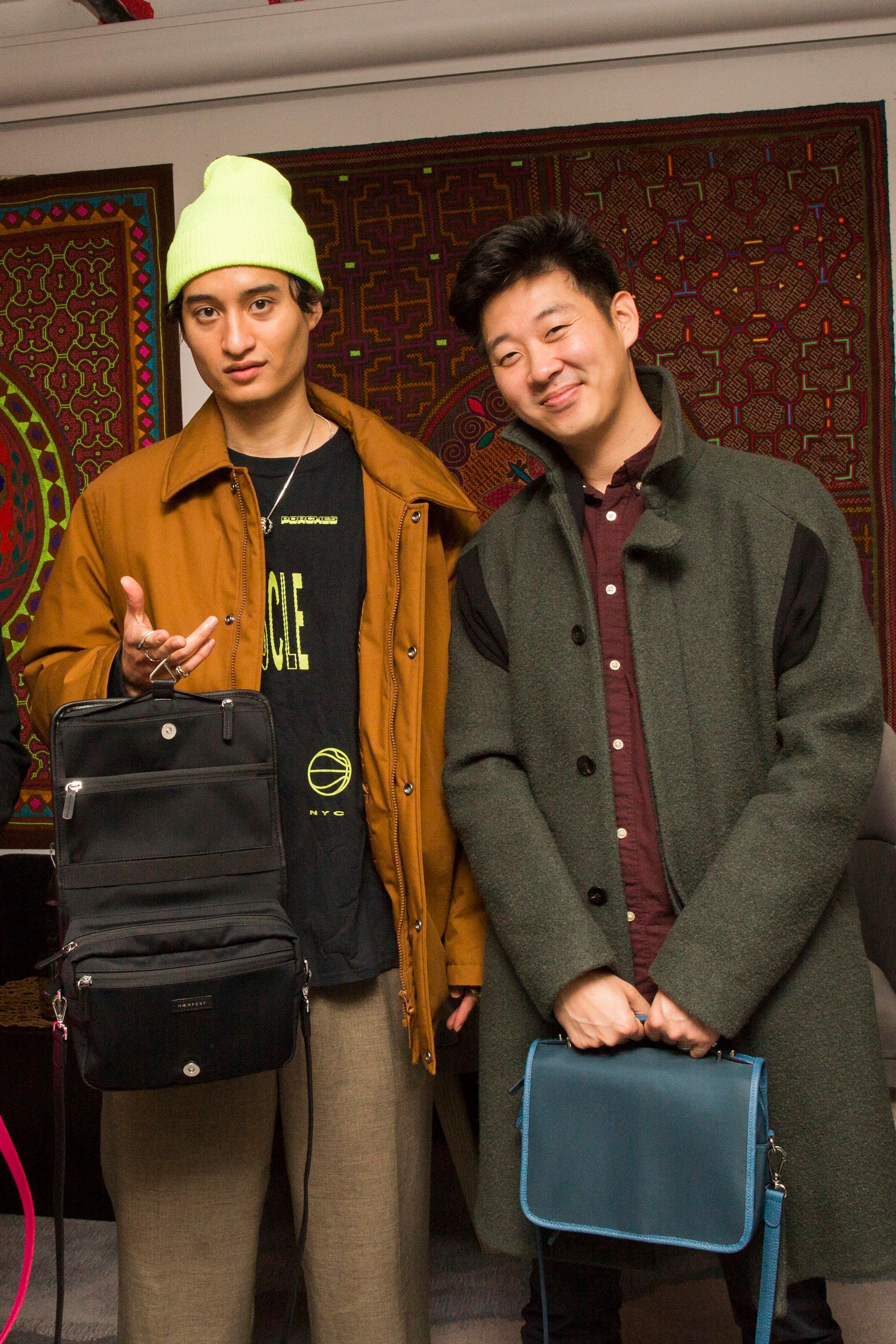 "For us, bags are your home away from home," says Dan Joo, co-founder of Haerfest. "It's about keeping what means most with you."
Which makes sense for the beauty guru who takes along their products with them.
After nibbling on small bites and downing elixirs, guests sat back down for a panel discussion on social consciousness in startup cultures. David moderated the panel as Joyce Lee, CEO of Talk to Her, Jamie from Youth To The People, and Dan from Haerfest, answered questions on how each company functions in an ever busy world.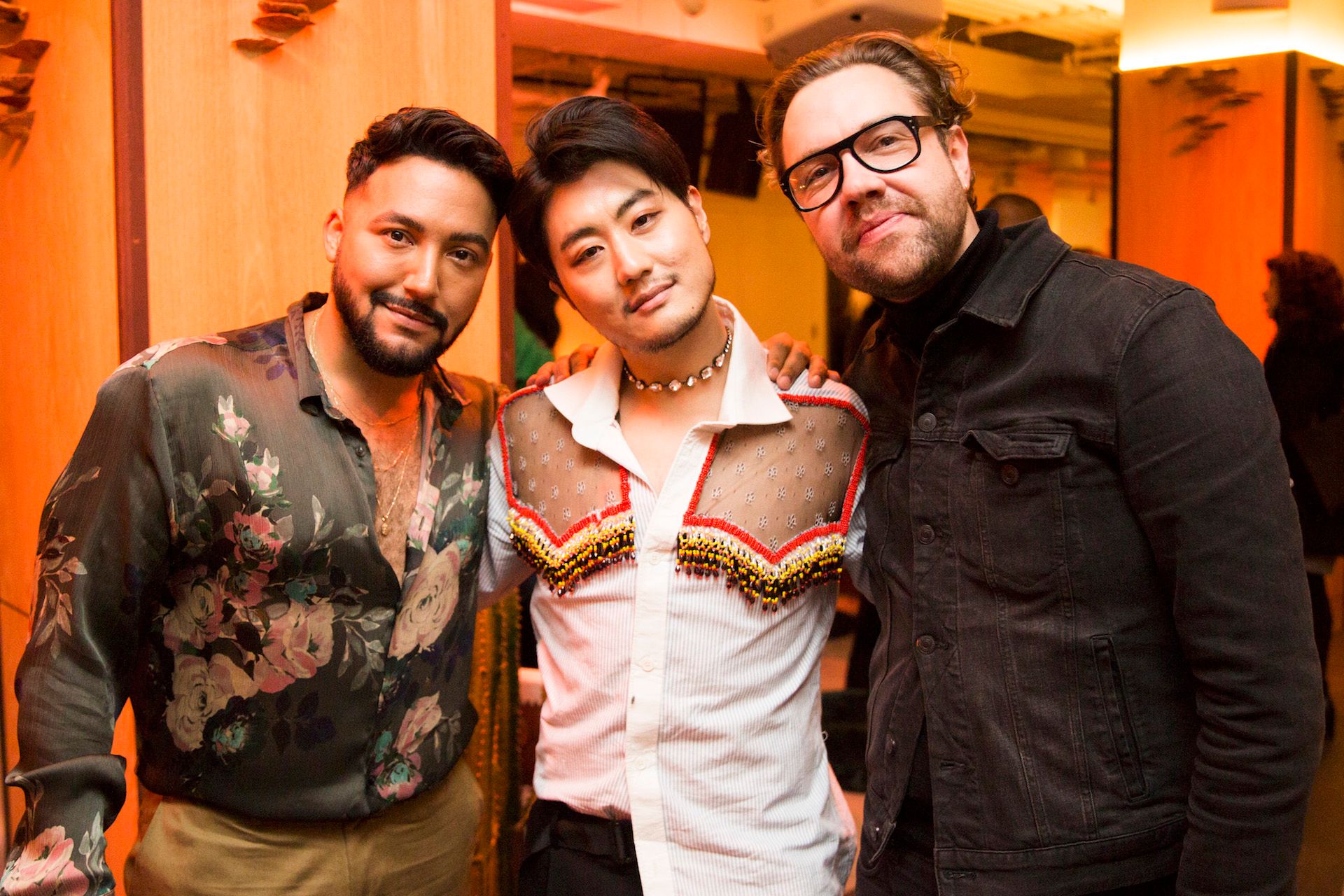 "It's about letting go of the ego and embracing love," says Jamie. Still a burgeoning brand – and one of Sephora's bestsellers – Youth To The People has seen immense growth. In the past few months alone, the brand has gone from a handful of employees to almost two dozen. Revenue has also grown at a rapid pace, leaving the brand in a really good place, but also one that's sometimes frenzied. To slow down, Jamie says she sometimes logs off, takes deep breaths and sees the bigger picture. "I feel like sometimes you just have to log off and reflect," she says.
For Joyce, starting a consultancy after her near-decades experience at Opening Ceremony was because of a desire to merge both her American and Korean experiences. While a one woman show, she's juggling multiple projects at once, including KARE, an upcoming pop up at Canal Street Market. To keep her sanity, she admits she prays, meditates and takes long runs to clear her mind. "Feeling my body and going back to my humanity allows me to let go," she says.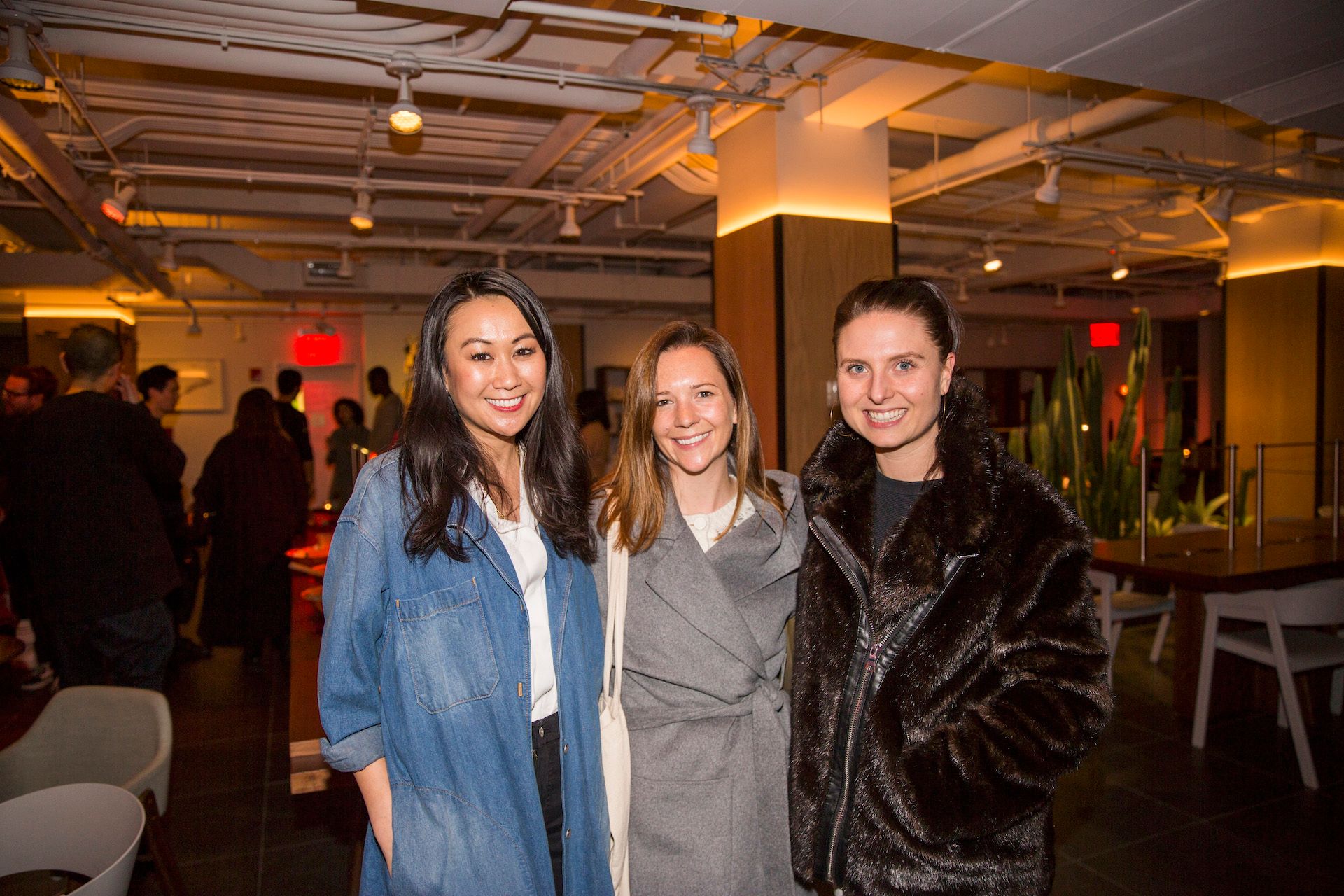 It's something that resonates with David and Very Good Light. Now 2-years old, the brand has gone through its ups and downs, he admits. But it's the bigger picture and greater good that inspires him to work even harder. "If this was a blog about David Yi, it would have lasted like, 2 weeks," he says. "But because it's for creating a safe space for all men from all backgrounds, to create inclusivity and promote self-worth, I have my readers in mind every day. That helps me to keep doing this."
The inspirational talk concluded with the overarching inspiration of
SOON
, which is all about the journey, not the destination. "It's about that thought of getting 'there,' wherever that is and knowing that we'll arrive there one day soon, together."
To secure your own limited-edition SOON bag, head here! For everyone else, it hits Opening Ceremony stores on 1/25!
All photos by Matthew Kelly