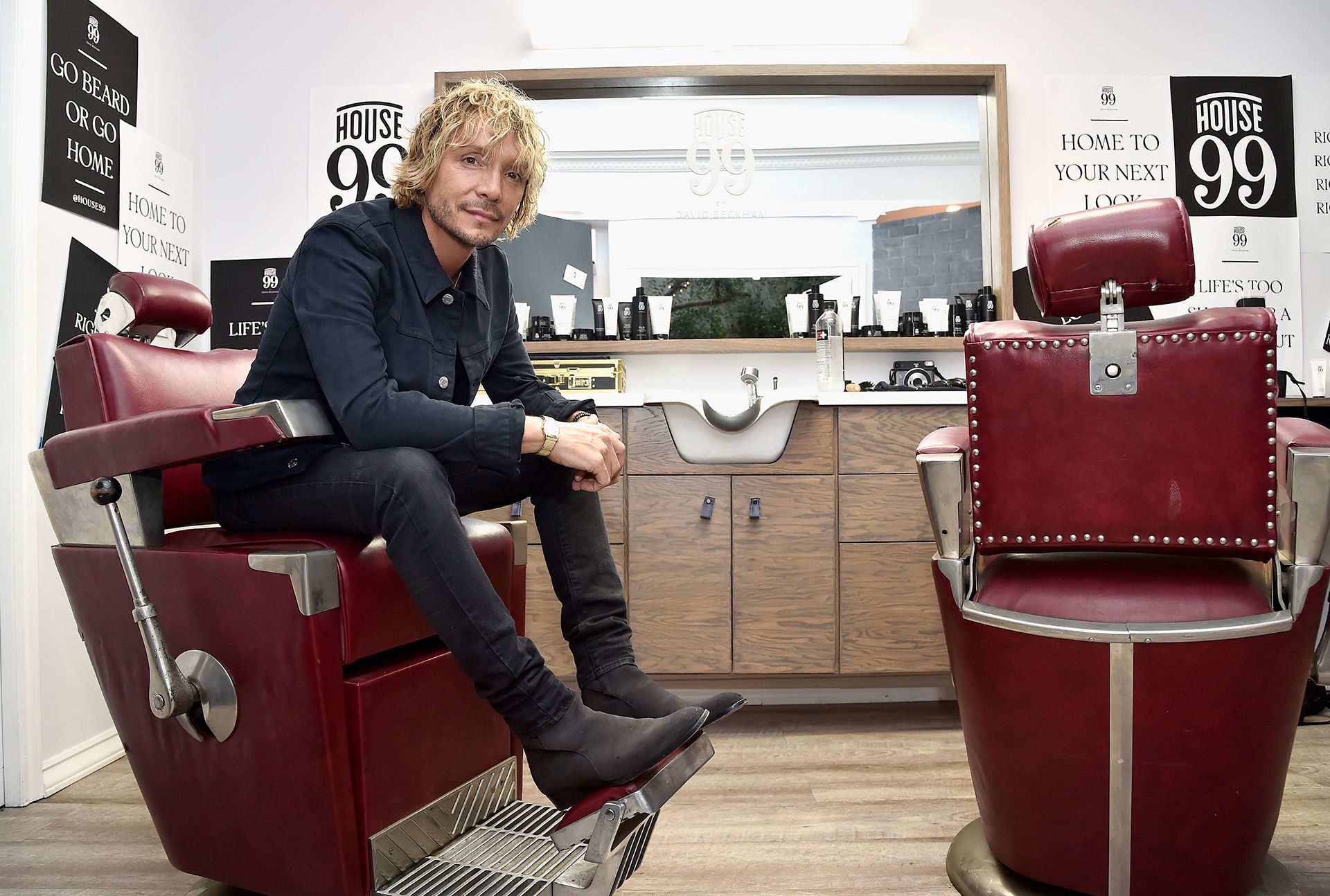 Ken Paves is the OG when it comes to celebrity hairstylists.
Behind the famous manes of David and Victoria Beckham, Eva Longoria, Tom Brady, among several others has been Ken, the peppy blonde stylist who himself became a star thanks to his time on the Oprah Show. The Los Angeles-based entrepreneur became one of the first celebrity hairstylists who became a celebrity himself – way before Instagram came along.
But after years in the business, Ken's been able to pivot his career in exciting new directions. From his time with Jessica Simpson's "The Price of Beauty," his own QVC segments, and books he's written, he's now the owner of his own salon. And he's expanding his empire into men's. Currently, Ken is the U.S. ambassador to David Beckham's grooming brand, House 99. The brand ranges from skincare products to hair and shaving.
SEE ALSO: How Bryant Knight went from STAMPD to launching his own grooming brand
"House 99 is authentic to me," he tells Very Good Light. "I would never talk about something that didn't have value for me. It really is an authentic extension of what I'm doing."
With a hectic schedule (we caught Ken after he'd just gone on a whirlwind world tour from London to Beijing back to LA), somehow he's able to keep it together. Ken (who's also the godfather to the Beckham's youngest, Harper!) talks to us below about spirituality, his insecurities, David Beckham's favorite haircut, and his thoughts on Instagram hairstylists*.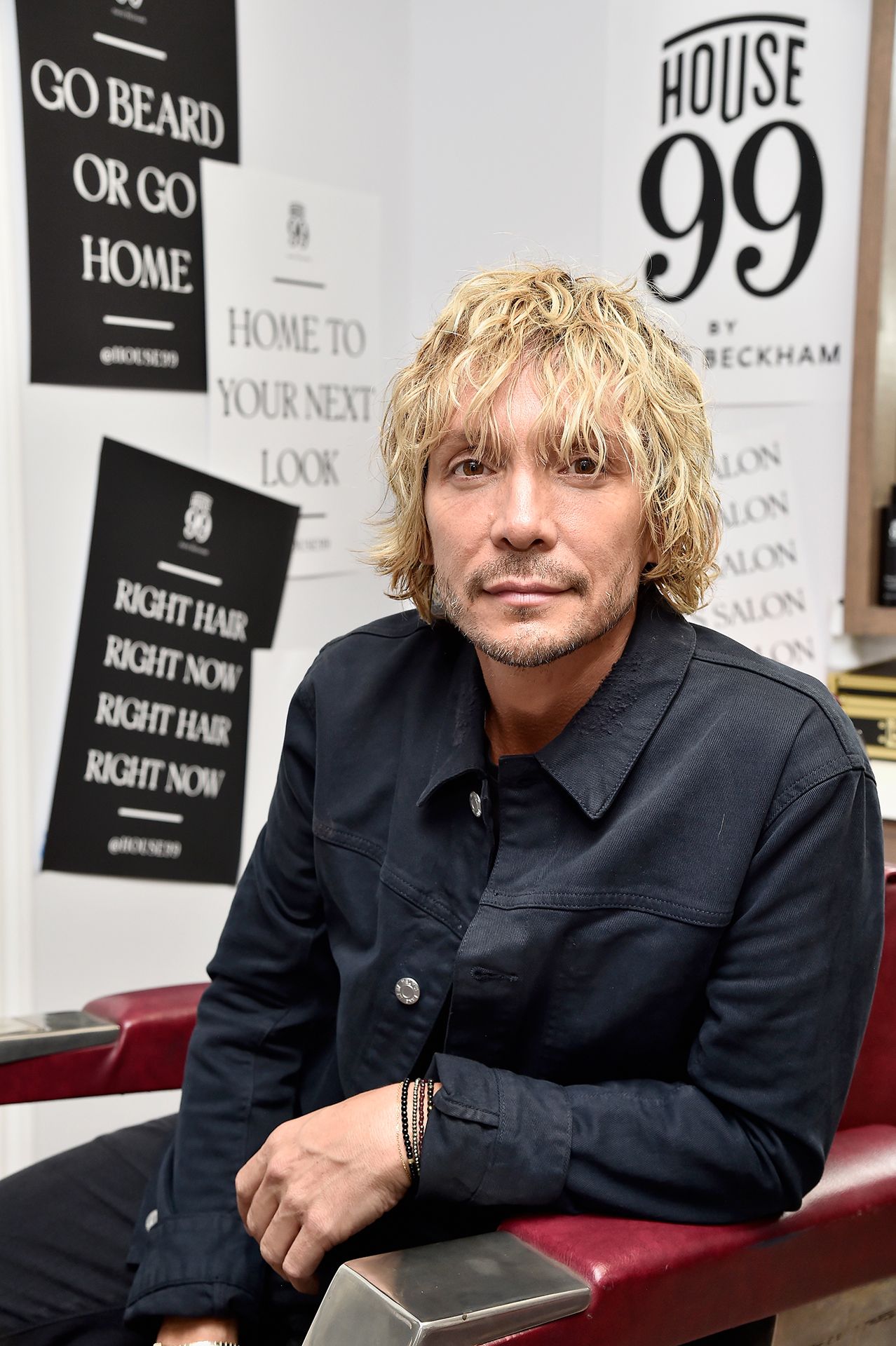 First of all, you just got back from China with David. Casual. Tell me about that.
I'm a hair nomad I'm always going and I'm so lucky and blessed to see the world. I was with David in China for a commercial there with a deep meaning. They opened up an area on the Great Wall not opened to the public – not rebuilt or updated – and it was such a privilege.
The fact that my career is in the service industry and takes me to places like that, taking some time to go to this place of history and take it in is the reward. Whenever I'm traveling with David, we immerse ourselves in the culture and try to better understand the climate we're in or get to know the people. We'll visit art galleries or orphanages or restaurants. When you have the luxury you have the responsibility to honor the community you're in.
You're very close to the Beckhams. What's the best part of working with him?
I've known [both David and Victoria] for 11 years. The greatest thing about working with David is his perspective and point of view. I've worked with him with super short to long hair, super short dapper scruffy to every aesthetic. Everything you can imagine. It stems from the person first and their energy. His authenticity to himself work-wise is the greatest thing I've learned from him. And personally, they're a kind family. They all put kindness and inclusiveness as being very important.
Obviously David Beckham is a hair god. Out of all styles, what's his favorite?
I think the look people most post on Instagram is his quiff pompadour. I still think it's the style most people love. The cool thing about that style is that it's still relevant. It has an edge to it and masculine with the tight sides. It can go with a cool leather jacket, jeans and a t-shirt or even a suit. I also saw people post his long hair, the man buns, which was iconic. When it comes to finding his next hair style there's no real strategy. It's how he's feeling and what he's feeling authentic to and liking at the moment. The long hair, for instance, came out after a summer here in LA, riding his bike around and it continued to grow.
You're now the official U.S. ambassador for House 99, David's first grooming line. What's that like?
Traveling with David all the time I got to see House 99 from its inception and trying the products and working with it. For me, it was super exciting. I've never been in that space where my male clients were about to embark their own line. House 99 became about a man's hair and skin regimen. The range itself is for all textures and types, which is important. I've worked with guys who had dreadlocks or short shaved hair. The formula of this line is really versatile. It's very interesting to see people using it in their own ways. For me, personally, I was lucky to be with David to be in China and seeing how the men there are embracing the brand.
You're multi-racial and grew up in a diverse community. Tell me about your upbringing.
I'm the youngest of three boys. I'm Romanian Jewish on my dad's side and Filipino Portuguese on my mother's. My grandfather was a professor in the Philippines and was a janitor when he came [to the U.S.] He worked very hard but passed away when I was 12. We didn't have a lot of money growing up in Detroit. But we were bonded in our very diverse community with our neighbors through our collective struggles. We all helped each other in the community. People brought what they could. So growing up and seeing that made me look at everyone as individual and beautiful. At an early age that individuality led me to this career.
You talk about your mother being one of your biggest inspirations. Tell me about why she's so important to you.
I was and still am proud of my mom. People asked where she was from and I loved whenever they did. To me, she was the most beautiful woman on the planet. She was my model. Everything she touched I felt represented every woman. She didn't look like the typical person you'd see behind a brand, cover of a book or what the industry identified as traditional beauty. Beauty is unique. Through her, I realized beauty is unique. My mom worked three jobs: one of them was cleaning houses.
On the rare chance she got ready I would watch her and she became a superhero. She found pride in herself with her hair and makeup. She was so confident. That really helped me understand from a young age that everyone was beautiful in their own ways and it was important to be confident in yourself. For me, I always describe myself as less like Brad Pitt more like Ellen but I'm okay with it. I'm not the stereotypical masculinity and I'm super happy.
Today, hairstylists become celebrities themselves thanks to Instagram. What are your thoughts on that?
It's interesting. Back in the day, we had portfolios and we were judged that way. Even years ago when David and Victoria moved to LA they were looking for someone to work with. I was doing stuff with Gaga, Jessica [Simpson] and Ashley [Simpson] and Oprah. My schedule didn't work out. I had someone who was working as an assistant and they didn't know who he was. He wasn't on anyone's radar. There wasn't social media at that time. Through introductions and word of mouth is how we did it before. Normally, you'd work up doing tons of editorials and then commercials, then covers.
Today, social media allows many young artists to get into the industry who perhaps couldn't in the past because they couldn't afford to. When I started, I moved from Michigan to Miami to work with Oribe with a friend. The friend and I were sharing a Grand Am and not making much at all – $75 a week as an assistant. I was working at a strip club working at night to make ends meet. I'm glad I went through that. But not everyone has that drive to go to Florida, take a job and wait and wait and wait.
To me, social media is a breath of fresh air.I welcome and love it. Artist like Chris Appleton (who works with Kim Kardashian and Ariana Grande) is genius. There are other artists who I love to follow and see what they're doing.
It's interesting because you're so self-assured and confident. But you once told me you get nervous in front of new people.
I think artists, especially in this industry we're in, are all insecure. I'm very insecure. Eva Longoria wrote the forward to my book and she said: "Anyone knows ken he's a shivering chihuahua. He's in a corner shaking."
I was so nervous for that dinner together [at the Sunset Towers]…I'm so so socially awkward. It's because I'm insecure. Unless I'm giving something or doing someone's hair it's hard for me. I internalize things negatively but I find a way to realign myself and breathe.
You've had such a lustrous career in such a cutthroat industry. How do you stay sane?
I do a lot of yoga and spend time with my four dogs and family. Whenever I have a trip overseas, I come back and go out for lunch with someone who means the world to me. When I came back from London, I did hot yoga, took food and a bottle of wine to my mom. We ate outside together and at 1:40 a.m. I flew to China. That's my recharge. That was more than enough for me.
Other than that, I meditate a lot. There was one time years ago when we were at an event with David. I was in a room by myself and took off my shoes, closed my eyes and breathed. I was centering myself and then someone from our team took a photo of me. "I found him," she texted everyone. We had a good laugh with that. But it's really important to be grounded – even if it's inside a closet.
*Interview has been condensed and edited for clarity