SEOUL – Beauty, they say, is fleeting. But for Korean men, it comes in the form of tubes.
Tubes filled with moisturizers, BB creams and tinted lip balms, that is.
After reading so much about Korean men being the number one consumers of beauty in the world, I was curious to see what they actually spent their money on. According to Euromonitor International, a global market research firm, South Korean men spent $1.09 billion this year on cosmetics alone. This, despite only having a population of 19 million men. The sales of men's skincare grew 86% in the past five years alone and South Korean men spend four times more than Danish men, who come in second.
It's no secret that Korean beauty standards are leading the trends in Asia. Seoul is now the Hollywood of the East and Korean celebrities aren't solely famous in the peninsula. Today, if you're a Korean celebrity, you're an international celebrity. Just look at Korean pop music and bands like BTS, who just covered TIME magazine along with making appearances on GMA, the UK's Graham Norton, and Jimmy Fallon. BTS isn't just a K-pop band, they're one that's the biggest boyband in the world. And they happen to wear concealer, eyeshadow with tinted lips. This has had an effect on culture – with more men in Asia now wearing makeup as well.
With so much interest in beauty, I walked around the streets of Seoul, went to parties and asked random employees at stores whose skin looked impeccable if this was true. Were they really beauty obsessed like everyone was reporting? Below, I asked real Korean men to give me their top picks. Here are the men's K-beauty products Koreans are actually using and can't live without.
1. Dr. Jart+ Rejuvenating Silver Label BB Cream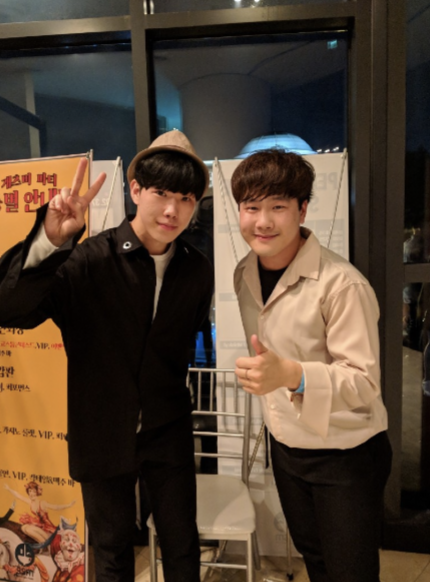 These two interviewees, who wish to have their names remain anonymous, suggested Dr. Jart+ Rejuvenating Silver Label BB Cream. They tell Very Good Light that they swear by it because it hides blemishes and brightens the skin without making it obvious. "It's also really natural," one of them said. He also noted that Dr. Jart+ is "a brand that caters towards sensitive skin like mine, so I knew I wouldn't break out compared to heavier BB creams."
2. Missha For Men Light Up BB Cream SPF50+/PA+++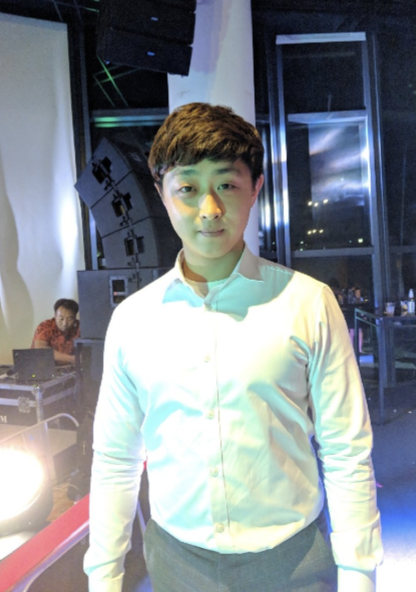 As this product dates slightly older, it may be harder to find in stores. Still, third party vendors are selling Missha's For Men Light Up BB Cream product online (and there's always Amazon and eBay). This seems to be popular because it sets itself apart from other BB creams in its smoothness. According to interviewee Kim Jun Hyung, "no one could tell I was wearing any cream, and I was still getting used to the idea of BB cream so the natural look really helped."
3. Mizon All in One Snail Repair Cream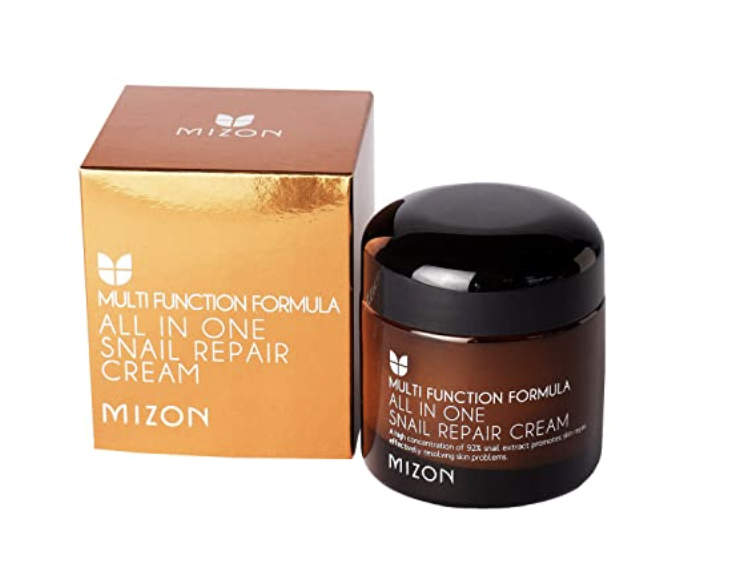 Yes, snail creams are a thing now. It's actually become somewhat of a high trend, probably because of how strange the concept is. But if you really think about it, the slime of a snail does seem like great hydration…and it is. According to Jeon Sang Ho the cream helped his acne scars and made his skin look and feel smoother. But, like any product, "it's not a magic tube that suddenly gets rid of high school scars." What it does, is decrease visibility over time. Besides face wash, this is the only skincare product I use and I definitely see the benefits of it." Guess snails – and the residue they produce – are as slow as its benefits.
4. Etude House Dear Darling Water Gel Tint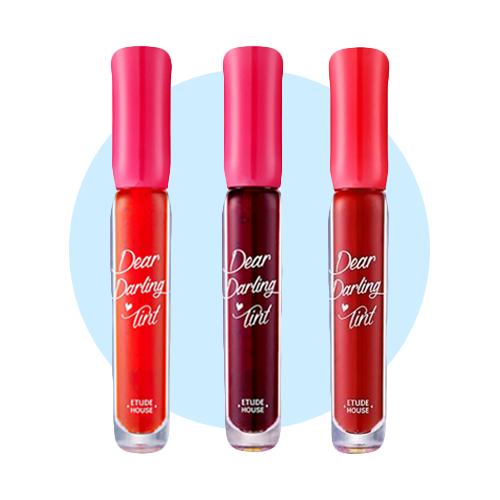 Don't be fooled by the feminine-colored tubes. These are one of the hottest tinted lip balms for both male and female audiences in Korea. The tints come in various tubes and colors, so it's a great option to experiment with. From orange to dark red and purple hues, the Dear Darling Water Gel Tints have a chapstick-esque texture to them, which adds to its popularity. Lip tints have been around in Korea for a good number of years, but the trend continues. According to Kim Jun Hyung, who also recommended Missha's BB cream, when it comes to lip tints, "Etude House's tint options are probably the best selection. I put on very little before work and it usually lasts the entire day. Honestly, I'm not a fan of the packaging so I don't carry it around with me much, but it's really easy to use."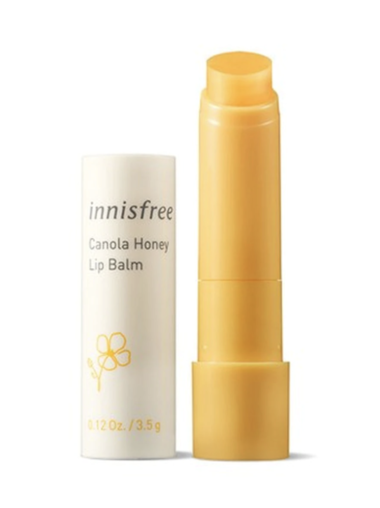 Innisfree's My Lip Balm was advertised by a male Korean celebrity, pushing away any stigma that tinted lip balms be gender-specific. Because of this campaign, the lip balm also became more popular, but its color palette and hydration effects add to its increasing popularity. Interviewee Lee Sung Joon recommends this product if you're looking for "the equal combination of color and moisture. This lip balm is very hydrating, but the only downside for me is that it's a bit too glossy, but I like the natural color. It matches my normal lip color."
6. Black Monster Black Balm (Dual Lip Balm)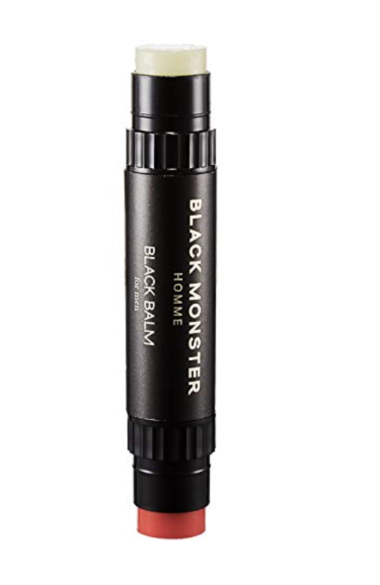 Black Monster is a well-known beauty brand that focuses on men's beauty, so needless to say, the products home in on what men seek in their beauty products. According to John Lim, who comes to Korea least twice a year on business trips and/or pleasure, Black Balm is his favorite because it's a tint but also a balm. "You can use the white stick to make the overall color more subtle," he says. "I personally prefer a softer color, and it's a requirement that the balm functions like a chapstick. This product does both so it's the one I most recommend and buy for all my friends back home." An additional anonymous interviewee claims that this stick is more popular than others because "most balms don't come in two-in-ones and I feel like most guys don't like carrying two products, so this is an easy solution. And as the minimalist that I am, the packaging is appealing, too."
BUY HERE, $18.89
Claire is a freelance writer currently residing in Seoul, originally based in New York. When she's not writing articles, she can be found working on her novel while exploring new cafes in the nooks and crannies of Korea. Her hobbies include calligraphy, overconsumption of black coffees, and indulging in overpriced Broadway musicals. Find her on Instagram @cuhlaireahn