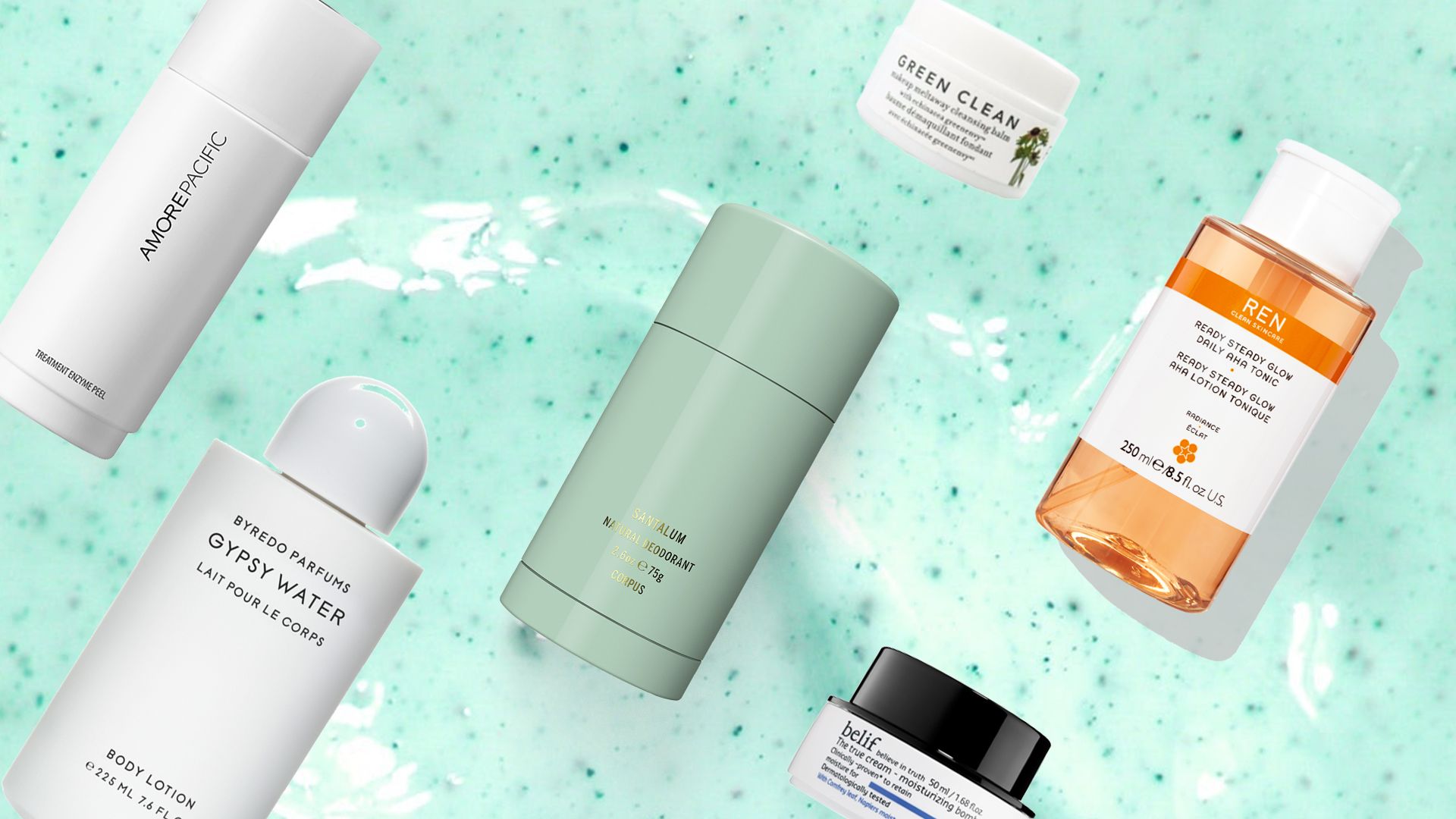 There's a certain energy in the universe that comes with summer finally coming to an end. Or is that a seismic shift of my angry skin, pissed off that the weather is changing yet again?
As with all seasonal changes comes a recalibration of mind, body and spirit, but mostly skin. Summer is a time where you sweat, produce more oil, are hydrated from the humidity. But in the fall months your skin starts becoming needy again. Suddenly, there are dry patches you haven't seen in months, breakouts because your skin is demanding more moisture, and even more blackheads because of your tightening pores.
SEE ALSO: Is eye cream a scam? Experts weigh in.
To keep my own skin happy (well, as happy as it can be until um…winter), I've already gotten a head start with my favorite summer to fall transitional items. Below, is every single product I'm obsessed with right now. After going through hundreds of products, here's a good list of every item that's been telling my skin to STFU. And it's working. For now.
Belif Creamy Cleansing Foam Moist cleanser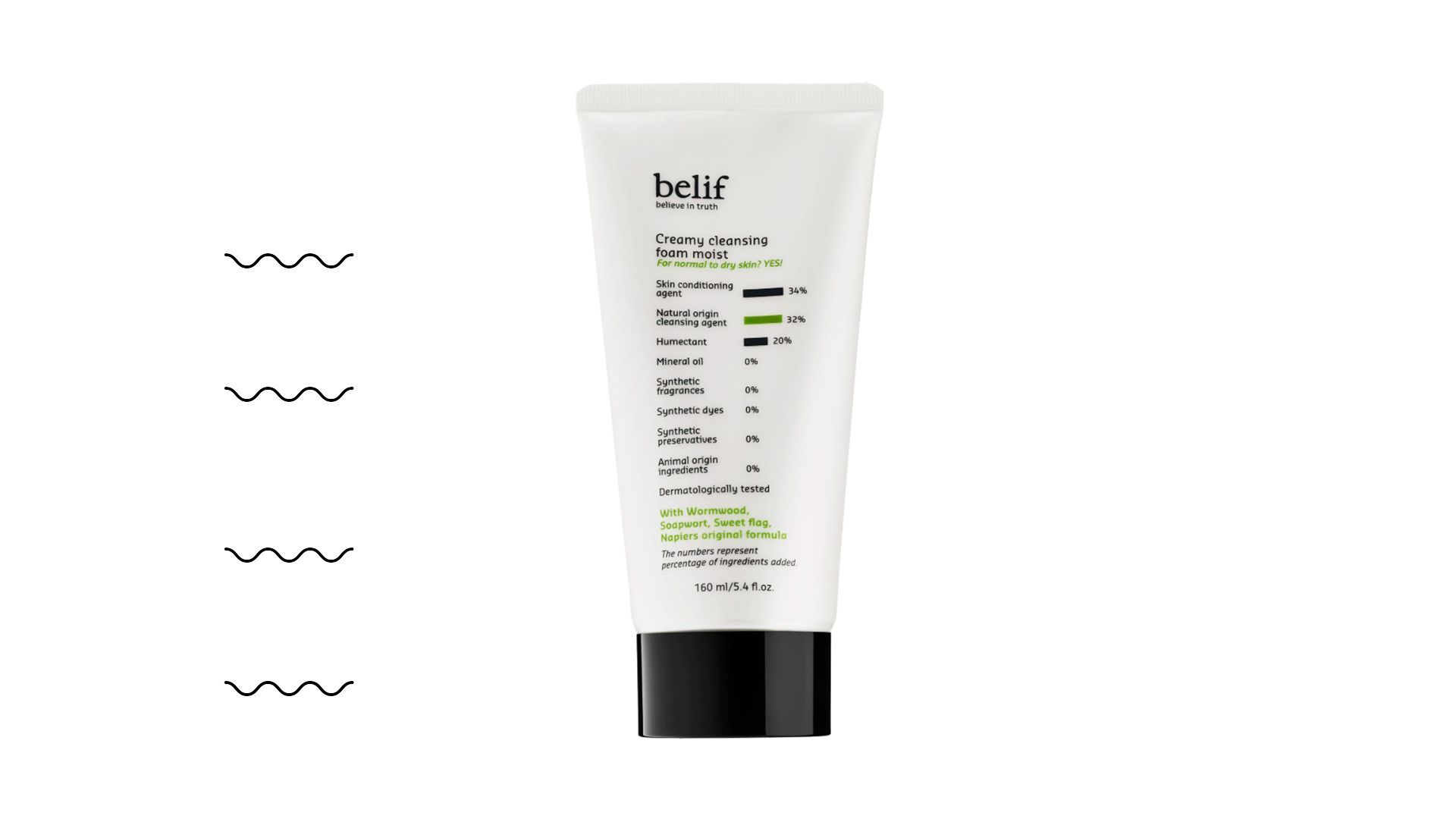 Belif's very name may induce migraines in every editor, but it's forgivable because the Korean brand is really, very amazing. Its array of products are super gentle, free of toxic ingredients, and puts hydration first and foremost. I've been obsessed the brand's Aqua Bomb as well as its sleeping mask but I was really surprised when the brand actually had a great cleanser as well. Made from vitamin C, soapberry to detoxify and wormwood to help with breakouts, this natural, gentle cleanser goes into a luxurious, creamy lather that leaves your face feeling completely clean without that stripped feeling. So. Good.
, $26
Amore Pacific Treatment Enzyme Peel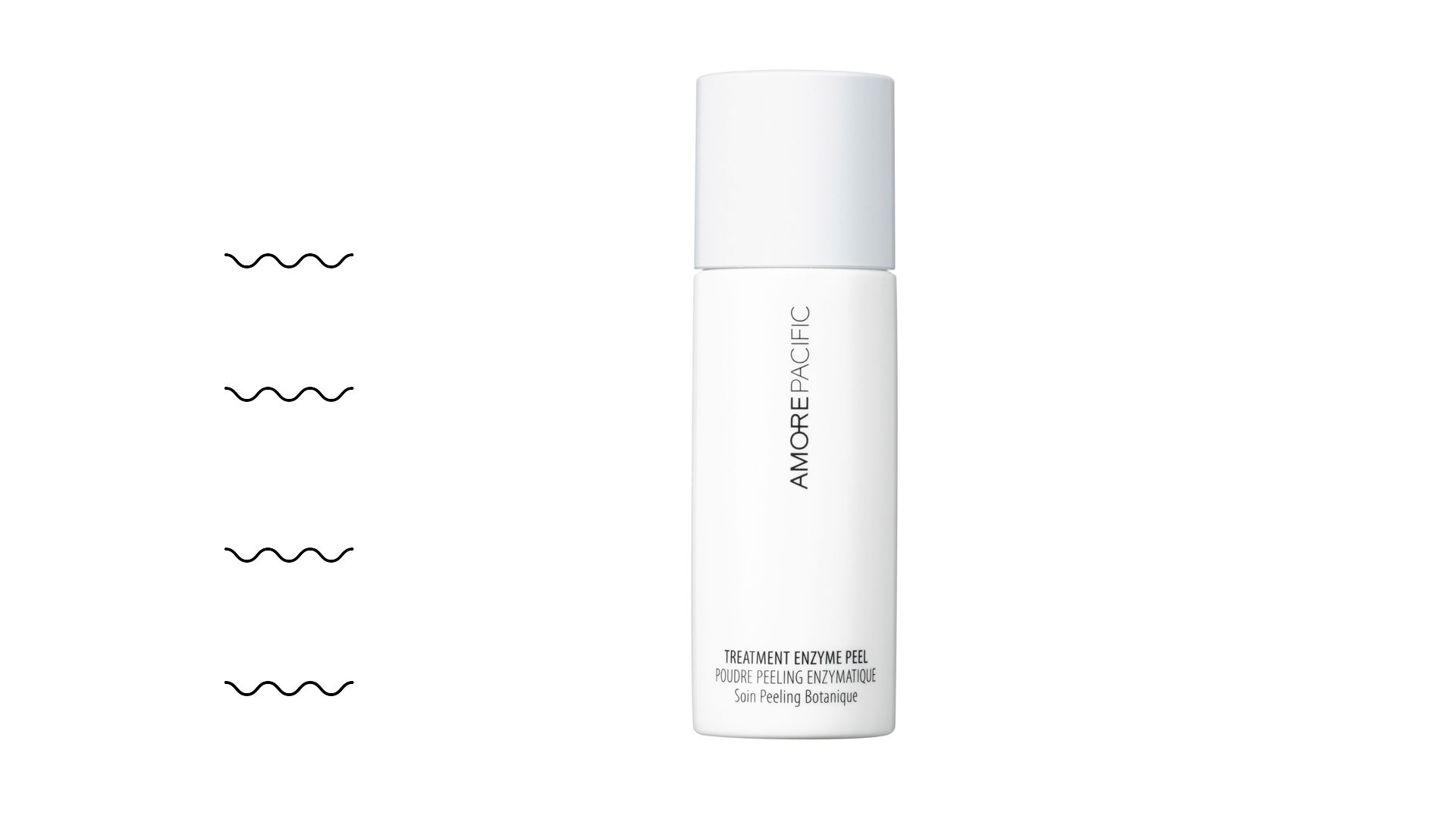 My Korean mother swears this product has allowed her pores to absolutely glow even in drier climates. And after testing out Amore Pacific's Treatment Enzyme Peel, I'm totally a believer. The gentle daily exfoliating powder comes to life when mixing with warm water. It then activates and when coming in contact with your skin, completely removes dead surface skin cells while leaving you with a beautifully polished complexion. The secret to this bestselling product is in its papaya enzymes, a natural exfoliator that sloughs all things dead and leaves you with that glistening glow.
, $64.90
Harry's Fig Body Wash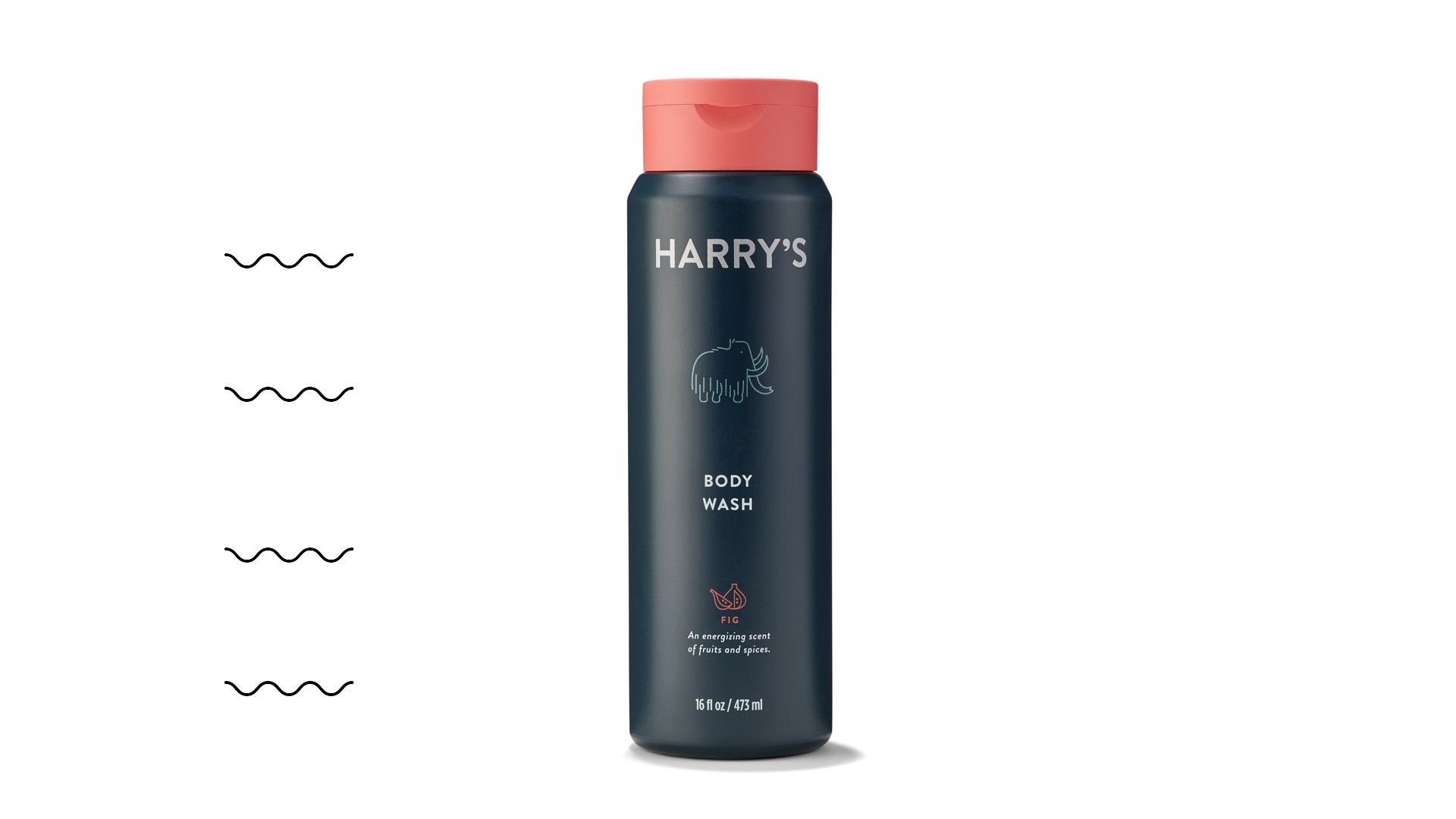 A sexy body wash? What an oxymoron. But Harry's, the e-commerce shaving brand now sold in Target stores, has one that leaves me at least feeling like I could be my sexiest self. The brand's Fig Body wash smells so refreshing with its Mediterranean fruit and spices and allows me to feel as if I'm bathing underneath a waterfall in Santorini. AHHHH. So good. Its creamy formula leaves you cleansed without stripping your natural oils and is the best body wash I've come across thus far in my ripened age. Can you be obsessed with a body wash? Yes, I'm now a believer.
, $6.99
Farmacy Green Clean Cleansing Balm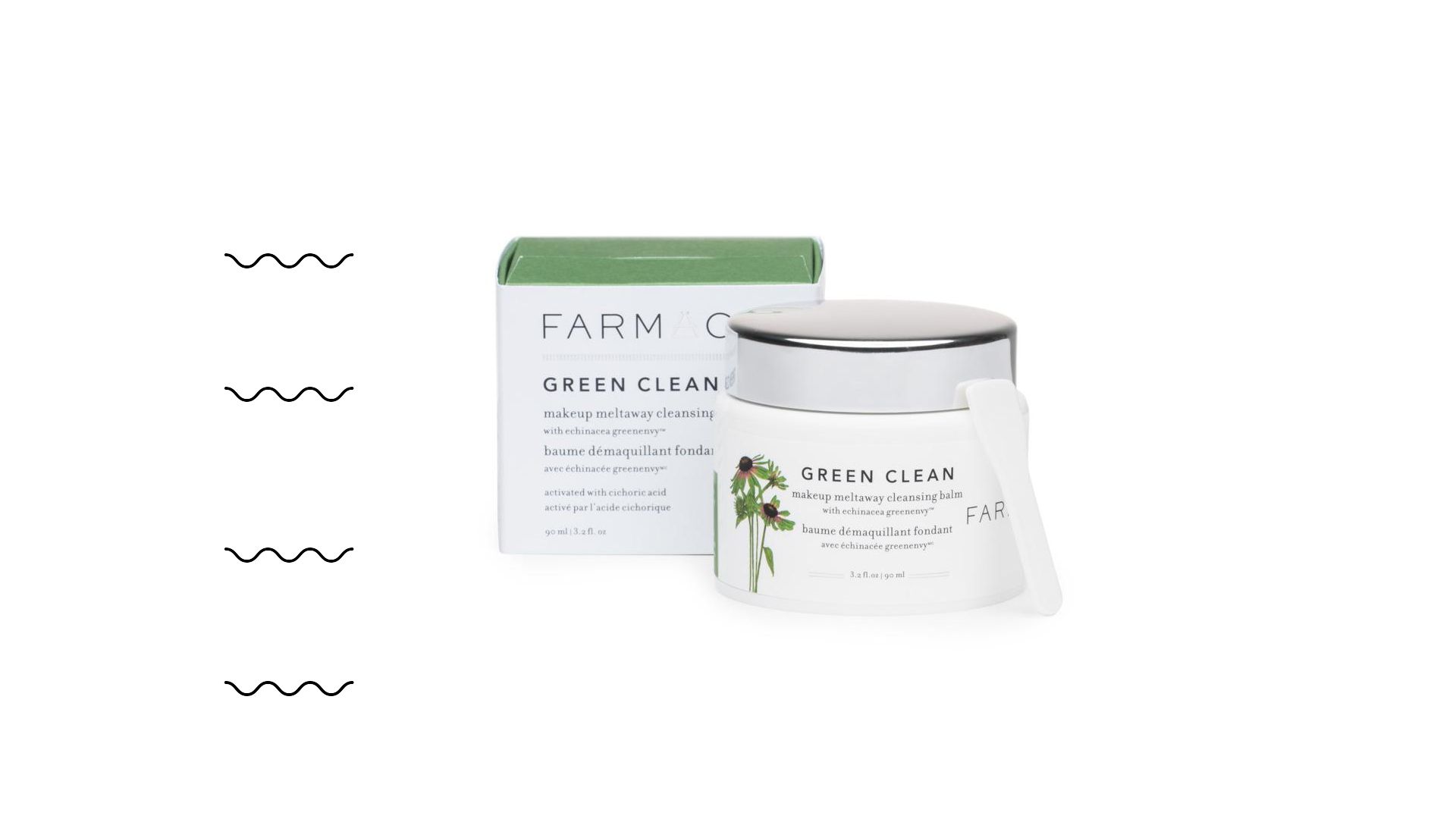 A rare late night out for me had me looking like an early aughts Pete Wentz by all of 10 p.m. My mascara was melting down the side of my cheeks, my eyeliner smudged. But this was no match when I went to my bathroom and cleansed all of my beauty sins away with Farmacy's Green Clean Cleansing Balm. The gentle cleanser completely dissolves everything on your face, from foundation, SPF, to even waterproof eyeliner. Yes, it's that powerful. It includes sunflower and ginger root oil, as well as extracts from the Moringa tree, native to India and parts of Africa to purify your skin. I went from Pete Wentz to babyfaced Pete Davidson in SECONDS after using this. Fallout Boy be DAMNED.
, $21.99
Hanskin Hyaluron Skin Essence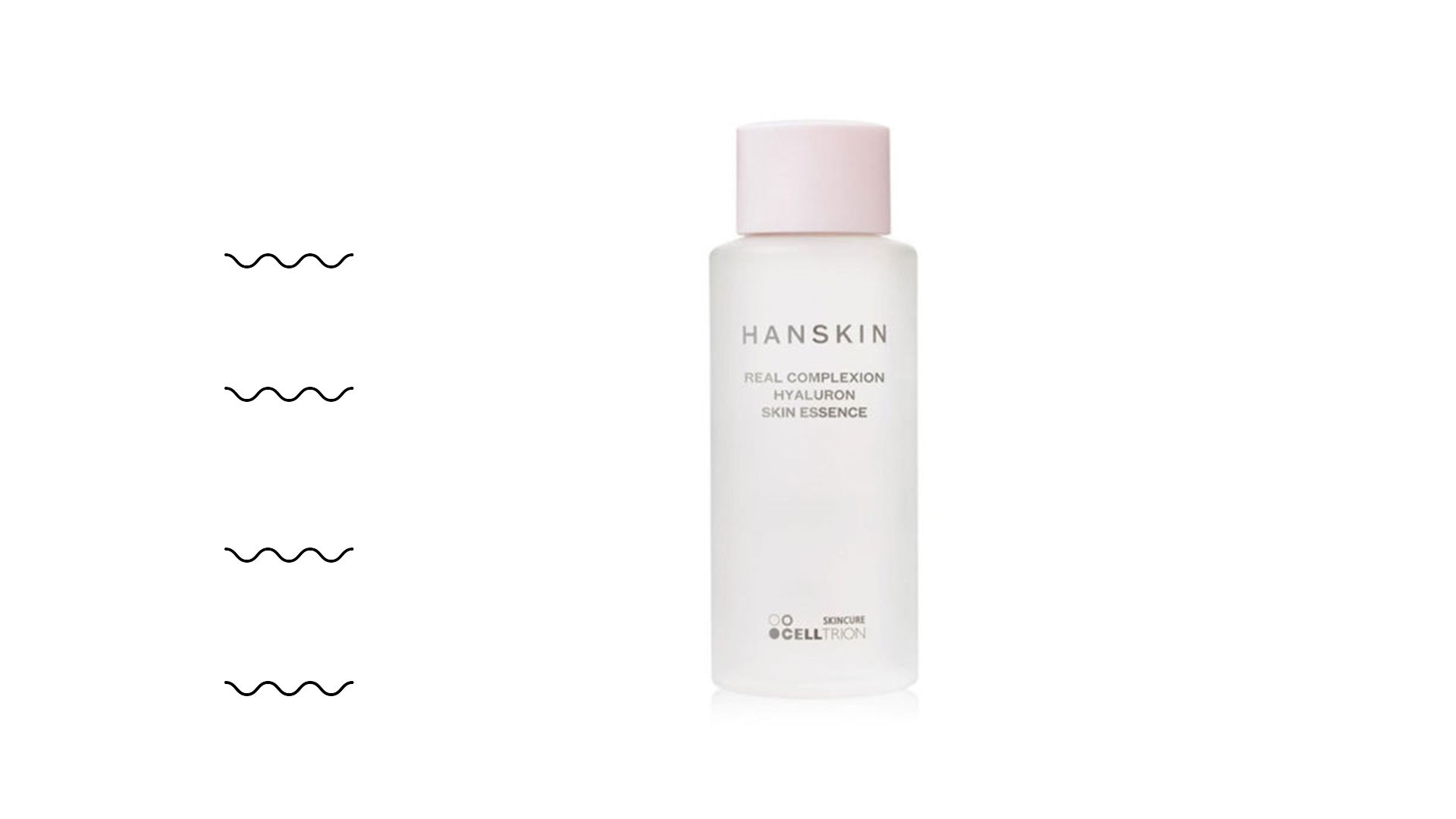 Dave Cho, my friend at Soko Glam, who's the co-founder of the brand alongside Charlotte (his wife!) has THE BEST skin. It partly has to do with genetics, but I'm convinced it also has to do with his use of Hanskin's Hyaluron Skin Essence. He swears by it and if he does, I do, too. The product contains an advanced form of hyaluronic acid, allowing it to hold 1,000 times more moisture than water. It's something that your skin will drink up immediately, leaving you with plump, baby soft, Dave Cho-like skin. So good.
, $28
Ren AHA tonic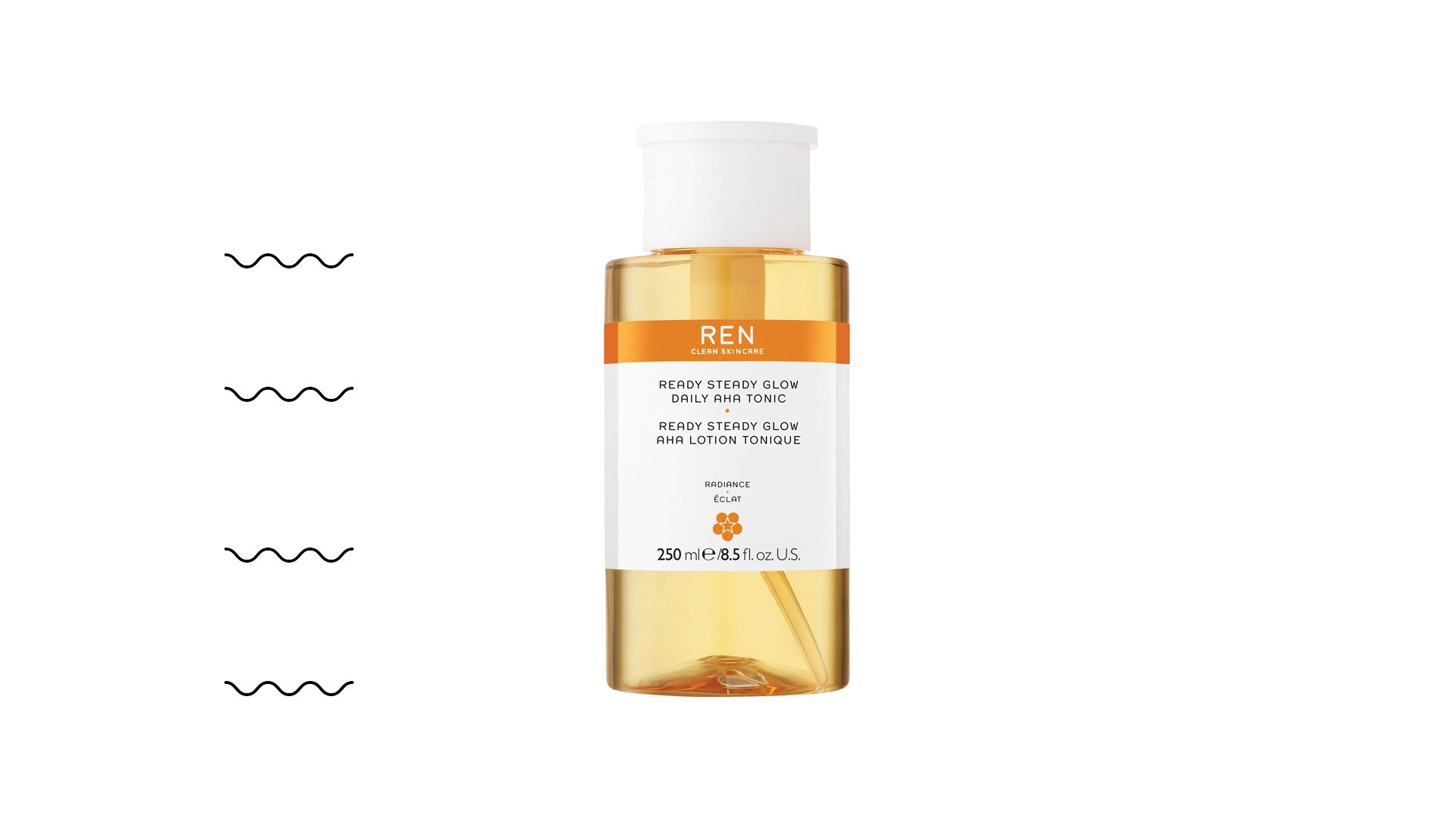 I came across Ren's AHA tonic after being obsessed with the brand's anti-pollution mist, which I highly endorse. As we know, AHA is an incredible chemical exfoliator that sloughs away dead skin cells. Ren's version has lactic acid for this very purpose, the ingredient we all love in products like Sunday Riley's Good Genes. This product also has willow bark extract to minimize pores as well as Azelaic Acid, an ingredient that's SUPER great at minimizing scars and lightening those sunspots aka hyperpigmentation. It's been doing a good job evening out my blotchy skin tone.
, $37
Peter Thomas Roth Water Drench Hyaluronic Cloud Cream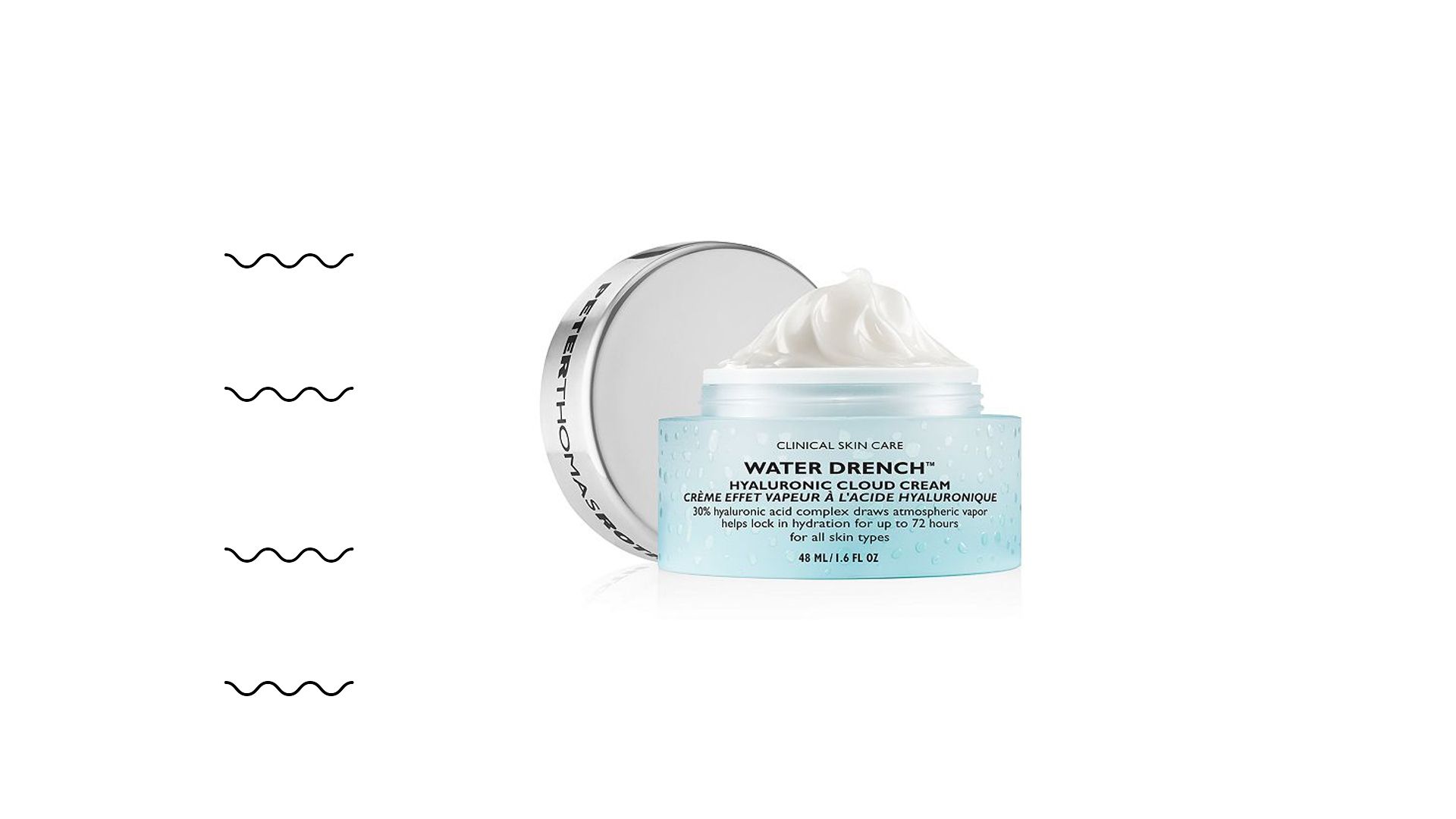 If a cloud could be cold pressed, juiced and served, it would surely come from Peter Thomas Roth. The brand's Water Drench Hyaluronic Cloud Cream feels as if your skin has been kissed by deep, soothing hydration. The product is made from 30% hyaluronic acid and ceramides that lock in moisture for up to 72-hours. It left my skin feeling super soft, deliciously supple and oil-free for the entire day. Sunny days are better with cloud cream, for sure.
, $34.49
Le Prunier Plum Beauty Oil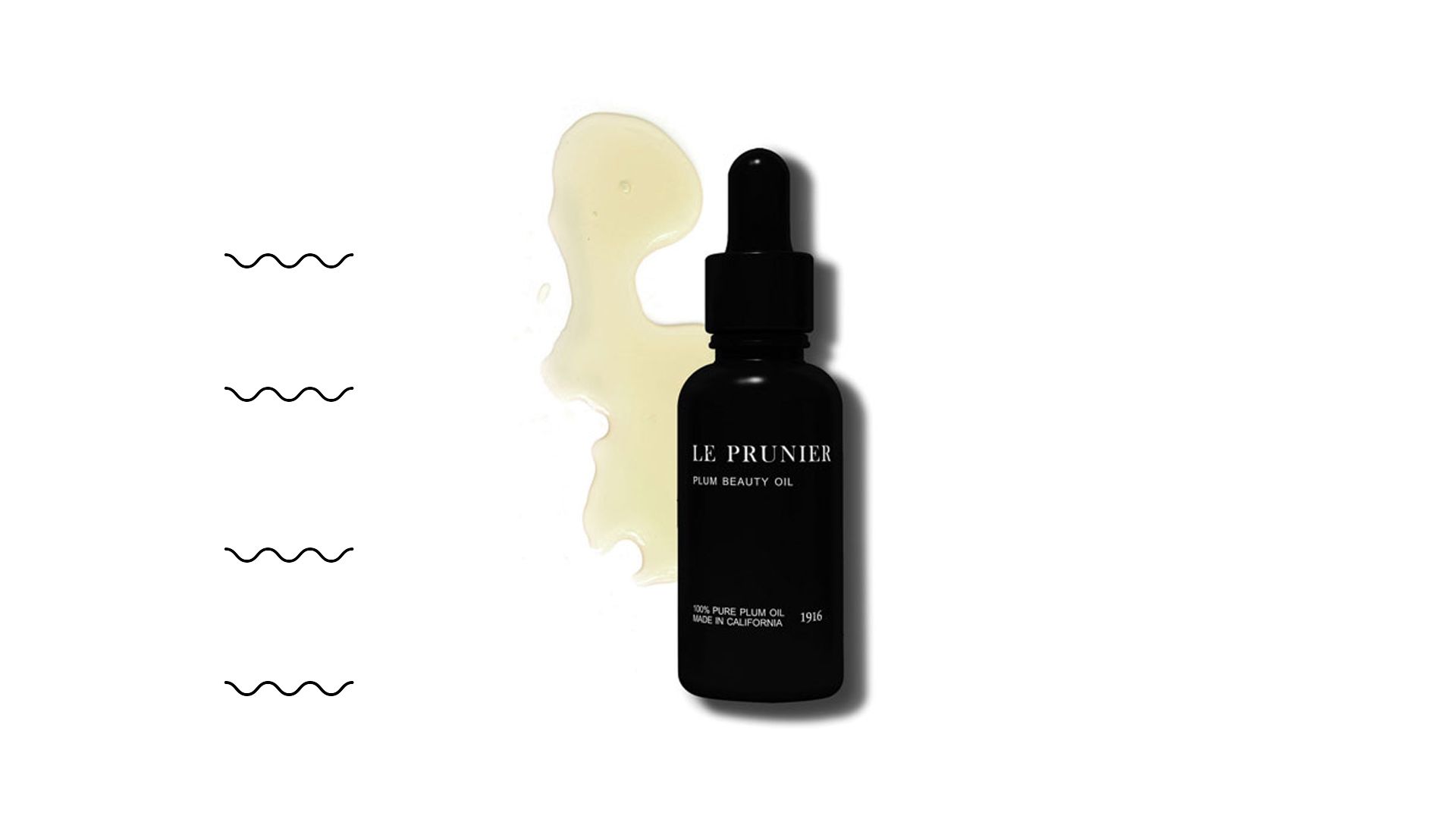 There's nothing new when it comes to facial oils. There are TONS of them out there. But nothing is quite like Le Prunier's Plum Beauty Oil, a new product I recently came across (AND LOVE!) thanks to the team at Neiman Marcus. The brand launched in 2016 by three Californian sisters and is all about the benefits of the powerful plum. Who knew that the plum was so adept at anti-aging, restoring and refreshing the skin? According the Le Prunier's site, plums are naturally abundant in omega fatty acids, free radicals, vitamins A and E as well as hydrating and healing. The texture is luxurious and the smell – OMG THE SMELL! – is so soothing, so delicious, I couldn't help want to eat it. After applying this at night, I felt by morning, my skin had a beautiful dew and a glow like never before. Here's to eating – and using – more plums in the near future.
BUY HERE, $72
Corpus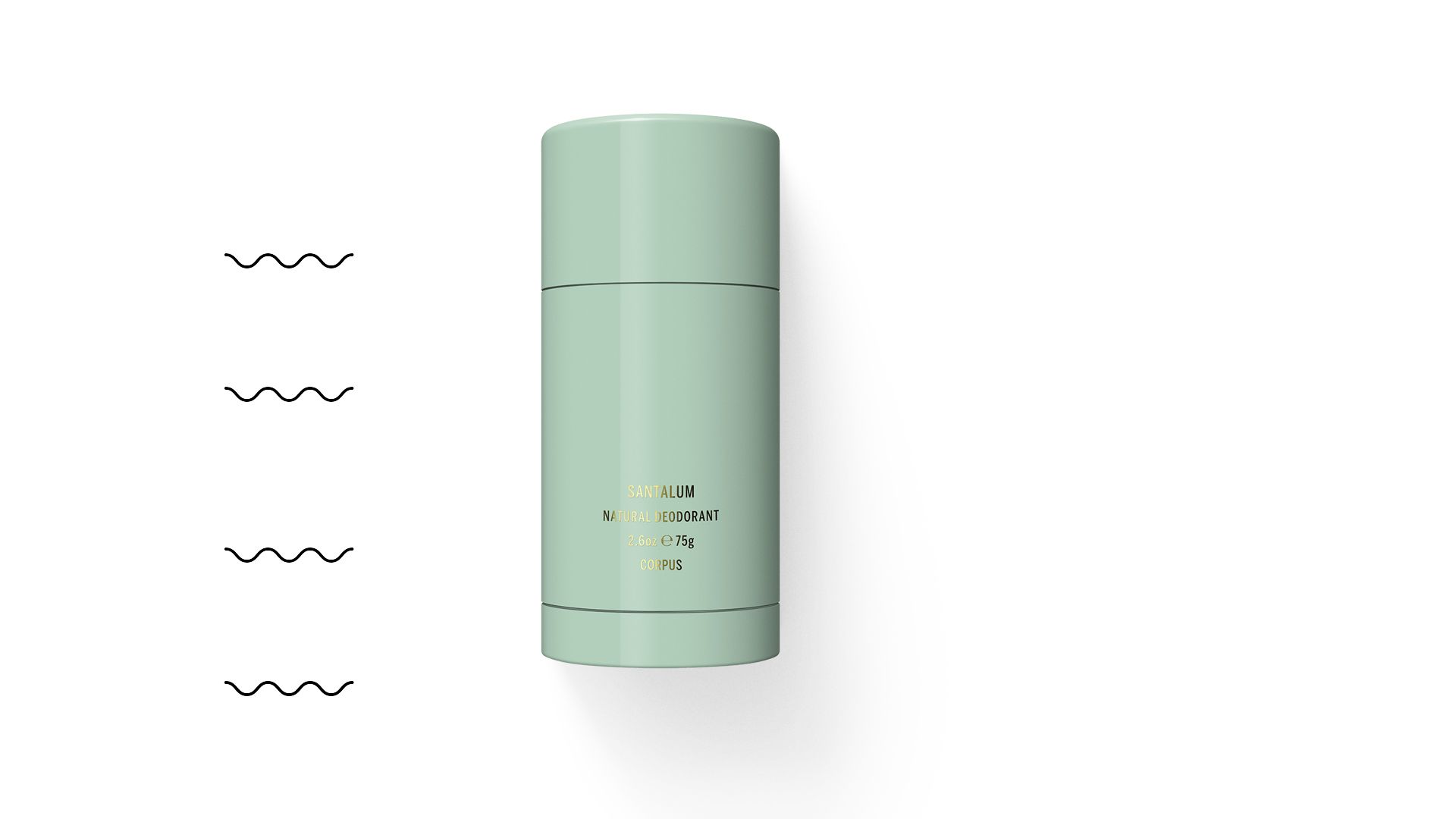 I'm going to go out on a limb and just say this: Corpus will become the next Le Labo and Byredo. Yep, a bold statement, but I really stand behind it. The natural deodorant has become such a success, it's now completely sold out on its website. After testing this, I feel I was fresh throughout the entire day with zero traces of stench (even after Crossfit!). With bergamot, pink lemon, orange blossom and cardamom notes, this is a beautiful and elegant deodorant and the chicest one on the market.
Byredo Gypsy Water body lotion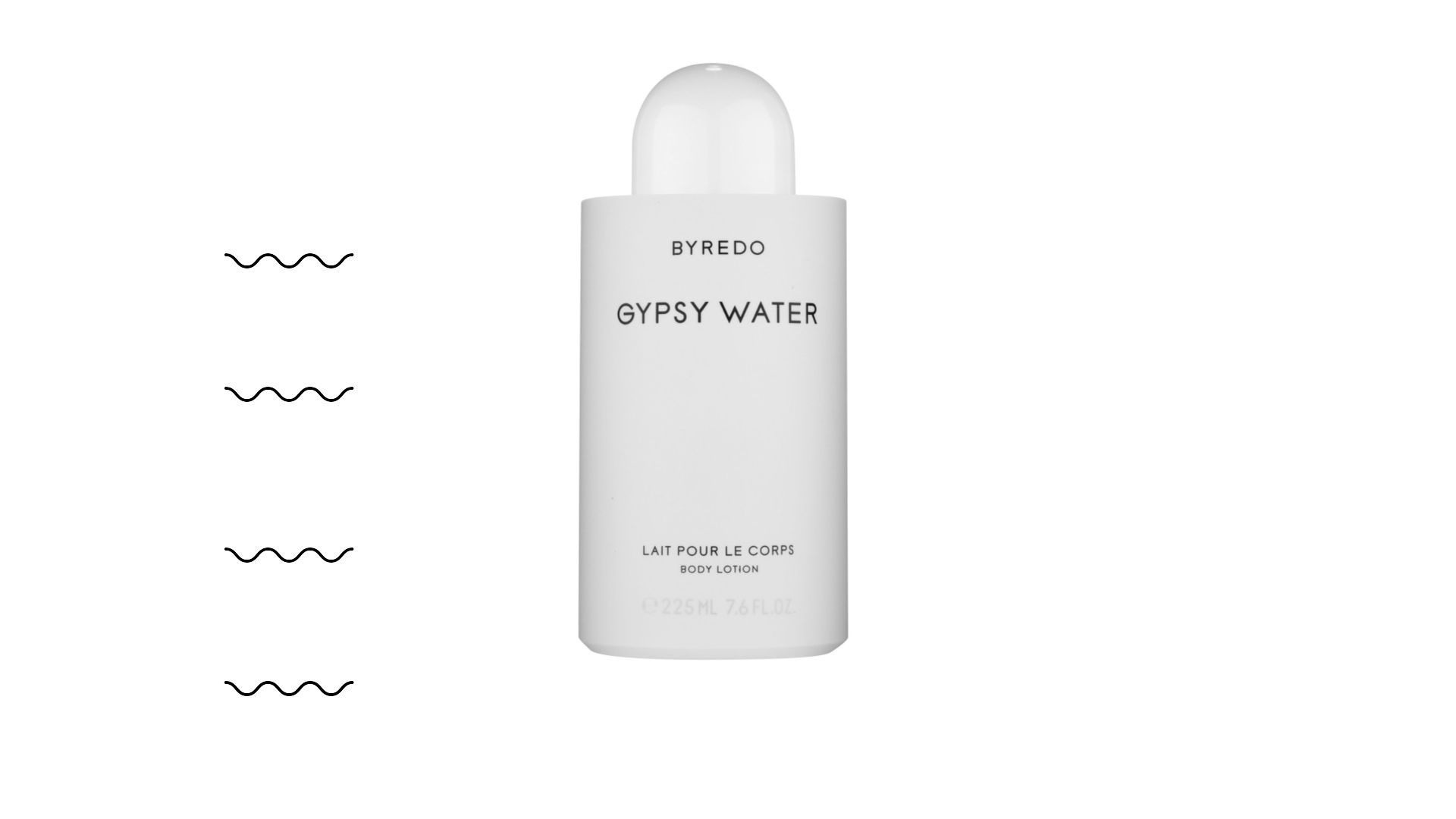 Speaking of Byredo, there's a reason why this Swedish luxury brand has become what it is now. Its luxurious fragrances are completely indulgent, like the brand's bestseller, Gypsy Water. The brand describes the fragrance as "memories of a late-autumn forest, hot tea and campfires with every hair flip and flourish." Yes, its smell is so reminiscent of colder weather ahead. With pine needle, sandalwood and lemon along with vanilla and bergamot, this is a beautiful fragrance that will soothe your body – and soul.
, $65
Olay Foaming Whip White Strawberry and Mint Body Wash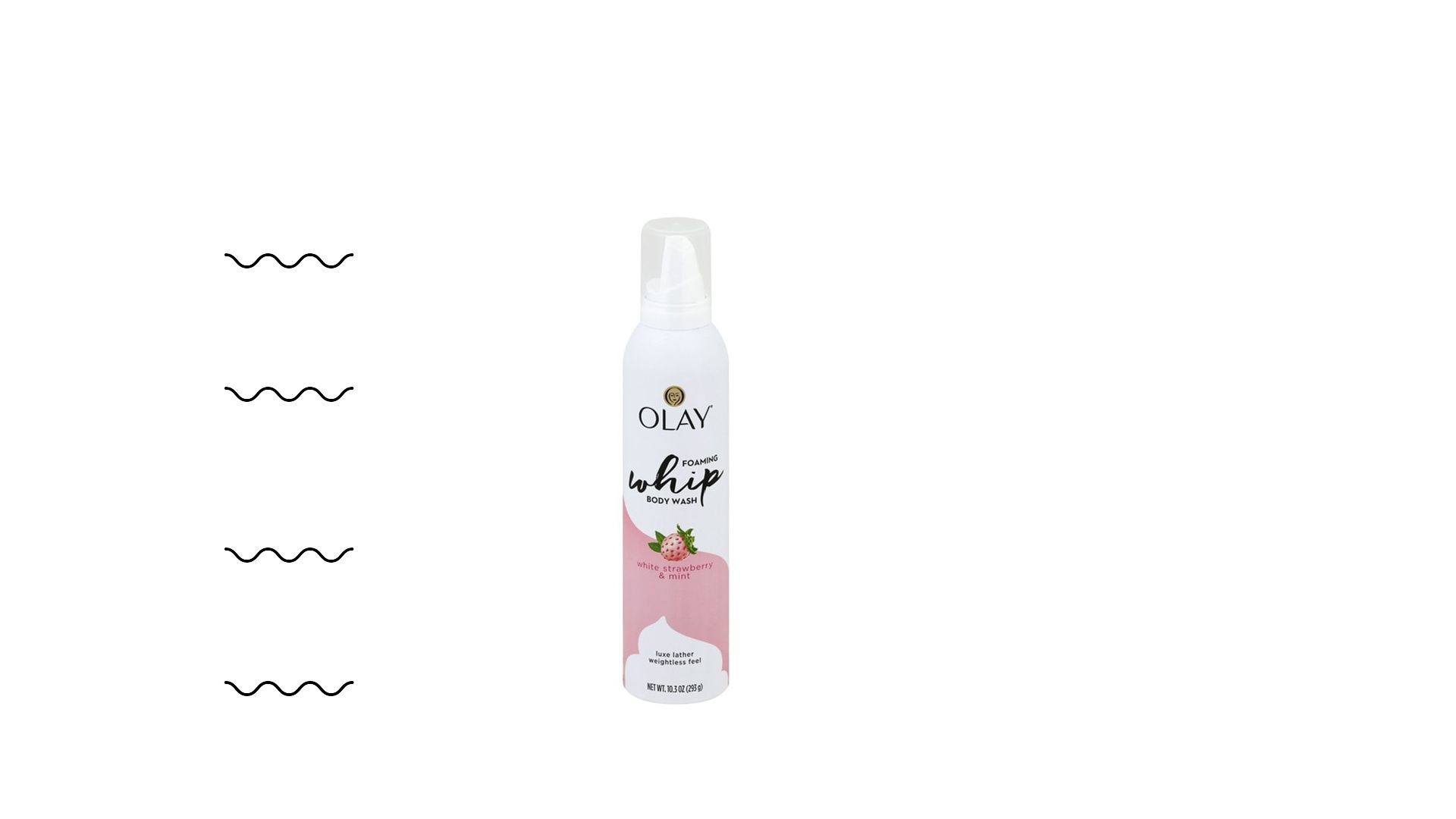 This is like whip cream in a bottle – except it isn't sticky and you certainly can't eat it. Instead, it goes on your body velvety smooth, lathers up into beautiful foam. Its fragrance is a delectable strawberry mixed with mint and the cream will cleanse any and all impurities on your body. You only need but a small amount as its gentle, weightless formula goes a long way.
, $5.49
Moroccan Magic Lip Balm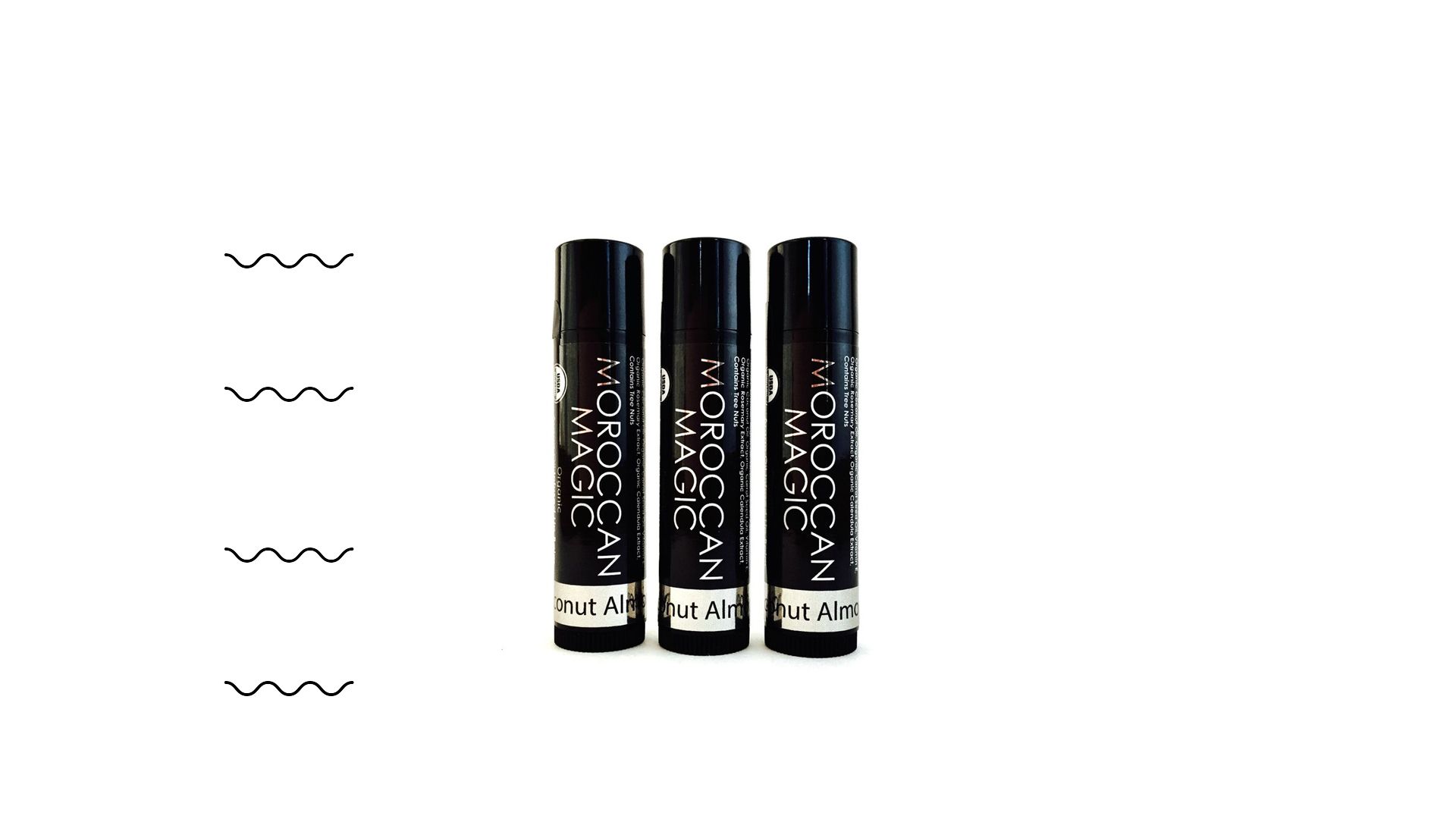 How important is it to actually nourish your lips of good ingredients? Very. Mostly everyone uses petroleum jelly, an ingredient that's viscous but actually doesn't moisturize, rather, closes off your skin. Moroccan Magic has a range of lip balms that are completely organic and come from essential oils like argan, coconut, sunflower, beeswax, along with vitamin E. Using the balms allows your lips to become instantly hydrated. Instead of that waxy consistency like other lip balms, this one is super slinky smooth, thanks to the oils it uses. Already, it's been said to being Oprah's favorite lip balms – and obviously Oprah has exceptional taste, so there you go!
BUY HERE, $3.99