NEW YORK – Backstage at Parke & Ronen, a luxury swimwear brand, makeup artists, photographers, and publicists ran around in a flurry.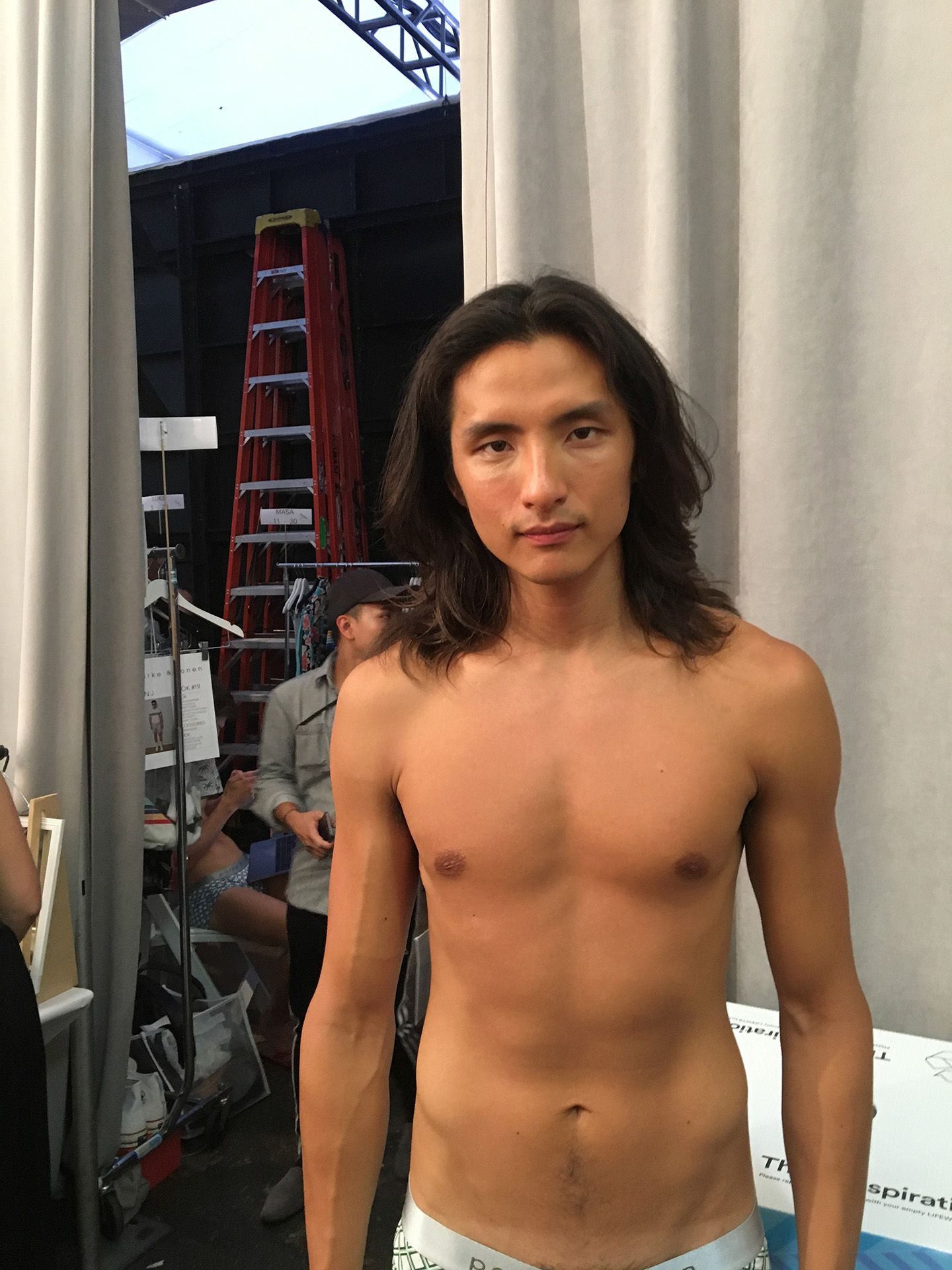 The show was just 2 hours away.
There, in a corner, was a small studio where a couple of models stood in line for a photoshoot. Others waited shirtless for their turn at hair and makeup.
SEE ALSO: I'll never forget what I learned from my first fashion week
Being a swimwear show, no one was fully dressed. The collective body fat of the room must've been less than 1%. There were models with bigger, bulkier builds, others with Greek god-like physiques. But then there were some who had smaller pecs, torsos and shoulders. It made me wonder: do male models, too, ever feel insecure about their bodies or pressure to look a certain way? That was the question on my mind as I walked in.
It's a question I asked a few models backstage. While many of the models denied ever feeling less than confident, there were some who were more candid. Like Masamichi Nyunoya, signed with New York Models, who first started modeling in New York around two years ago. Even before signing to a big agency, he felt he didn't quite fit the toned muscular standard of male models.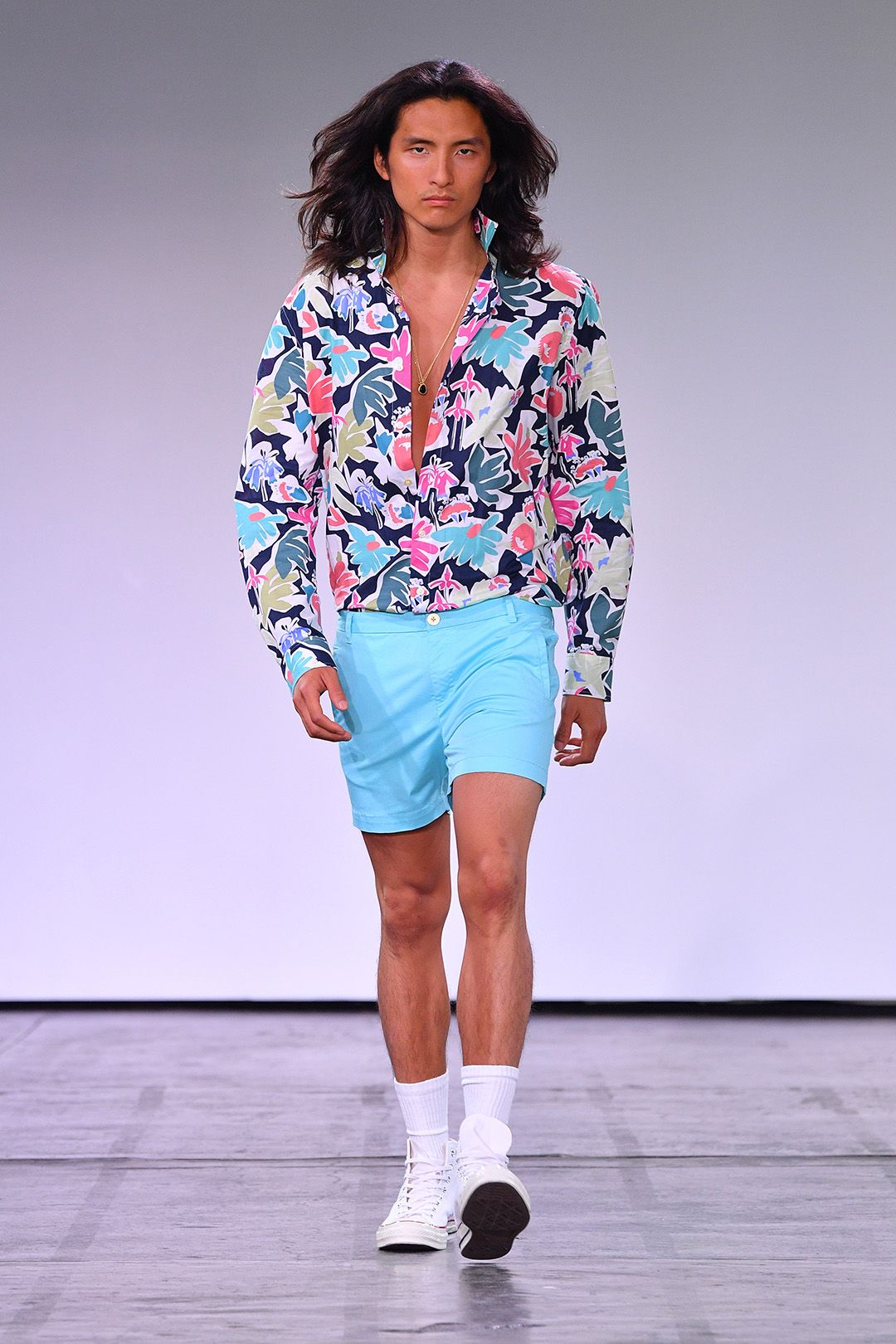 "Even for me, I am somewhat in shape but some of these guys are like jacked," he told us looked around at the 20 or so models in the room. "But these are the guys that have been working and have the financial freedom to have a set regimented workout schedule."
He did a couple of commercial shoots when he first moved to the city but as he was getting into it, his agent told him he had to work on his body if he wanted to keep working. "Male models can't survive in the industry without exercising on a very regular basis," he told Very Good Light.
The modeling industry, knowingly or not, tends to apply a lot of pressure to fit a certain mold. Women take most of the heat but male models feel it too. It's just never discussed.
"It can be really tough getting into the industry if you know that your body isn't up to that standard," he said calmly. Masamichi, or "Masa," as he goes by in the industry, has wavy black hair that falls to his shoulders. He stands in front of me in nothing but a pair of short swim trunks.
"It can be very scrutinizing," he admitted. "Sometimes you won't book a job, get lazy and you go into castings and people will ask you: 'What happened to your abs, they were there a week ago?'"
He knows a lot of guys who felt like they didn't make their castings because they weren't fit enough. "It is our job, there are pros and cons to it, but emotionally it can wear on you."
"It is our job, there are pros and cons to it, but emotionally it can wear on you."
I asked him how he stays confident enough to keep showing up to castings and have every inch of himself judged. Most of the models I talked to responded with variations of "I'm never insecure," or "I never compare myself to my peers." That kind of unshakable confidence is enviable but I can't help but think it also has something to do with the fact that men are historically told not to discuss insecurities about their bodies.
For Masamichi, it's been a long journey and trying to match up to some of the other models is tough. He's had injuries that kept him from lifting weights but said he makes it work.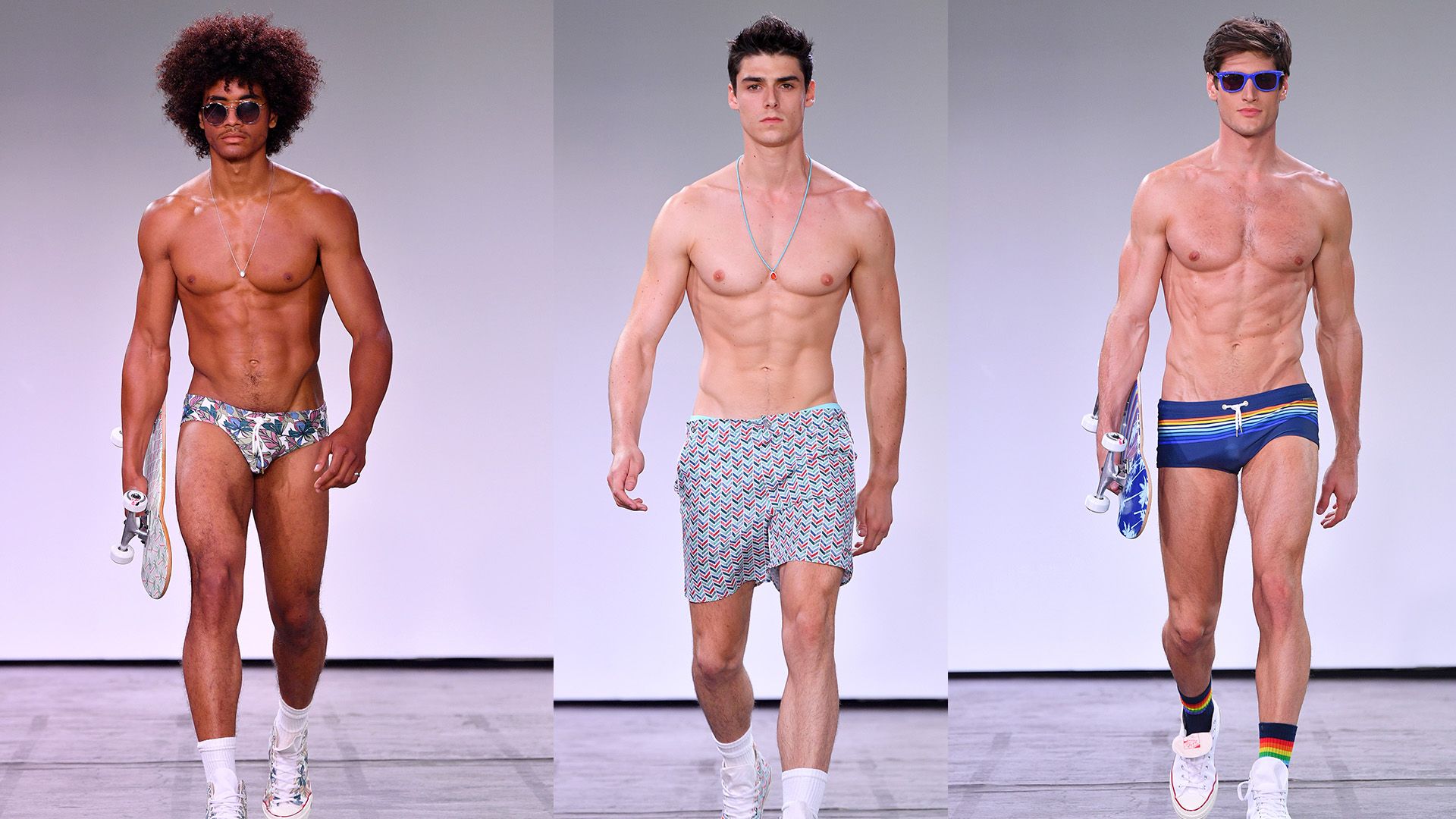 "If you're dedicated, you'll find ways to navigate around it," he told me. For him, that's yoga and swimming.
It's no secret that fashion does not fully represent the population at large. The average middle-aged American man is five-feet-nine-inches tall, and his waist is 39 inches. That's according to a study published by the CDC. Needless to say, this was not the size of the average man on the runway.
According to a report by Fashion Spot, Spring 2018 was a landmark season in terms of diverse representation not just for non-white models but also for plus-size and transgender models.
Ninety-three plus-size models walked in New York's Spring 2018 shows, a record and a much higher number than London, Paris or Milan. It led Anna Wintour, editor in chief at Vogue, to comment that inclusivity finally feels like the norm, not the exception.
"It was a giant step forward and I think that those who have spoken up in the past publicly should really be given a lot of credit," she said. "And I hope that those that did not follow suit will now recognize that fashion has a responsibility to be in step with the times and not persist in portraying a one-note way of looking at women."
These were incredible achievements but they all happened in women's fashion. On the other side, men's fashion has yet to embrace a wider set of body types on such a large scale. ASOS recently made headlines by including plus-size men in their campaigns and their website. But like Anna referenced, this is only one except to a long-held and powerful norm in men's fashion. A norm that presents a very narrow vision of the ideal male body. This New York Fashion Week: Men's was no exception.
"For men, the standard up until now has been defined, godly-looking guys," he told me. He wishes there were different body sizes on men's runways.
"I am always open to exploring new ideals," he said. "There have been more bigger women appearing in commercial ads and runways, people who aren't perfect, who have crooked teeth or different skin conditions."
"We have to represent everyone," he said at the end of our conversation. "I am doing my part by being true to myself."