On the first day of New York Fashion Week: Men's it was obvious that summer's hottest trend was healthy, dewy skin.
From show to show, we spotted well-dressed men who were dressed to the nines for fashion week. But what was most impressive? Most of their complexions – bouncy, plump, beautiful skin. It's no wonder. In the past few months alone, men's beauty has become a big business. So big, in fact, some project men's grooming alone is a $50 million industry.
SEE ALSO: Avoid these summer skincare mistakes
Which didn't surprise us at all. By the looks of this NYFW, we witnessed men who were not only consumers of beauty but enthusiasts. And so we instead of asking the boring question: "Who are you wearing?" Very Good Light wanted to know, "What are you wearing on your skin?" Below, six guys we spotted at New York Men's Day shared how they get amazing summer skin and their advice is as scintillating as their bright, beautiful faces.
1 Denzel Bryan, 22, blogger, Brooklyn, NY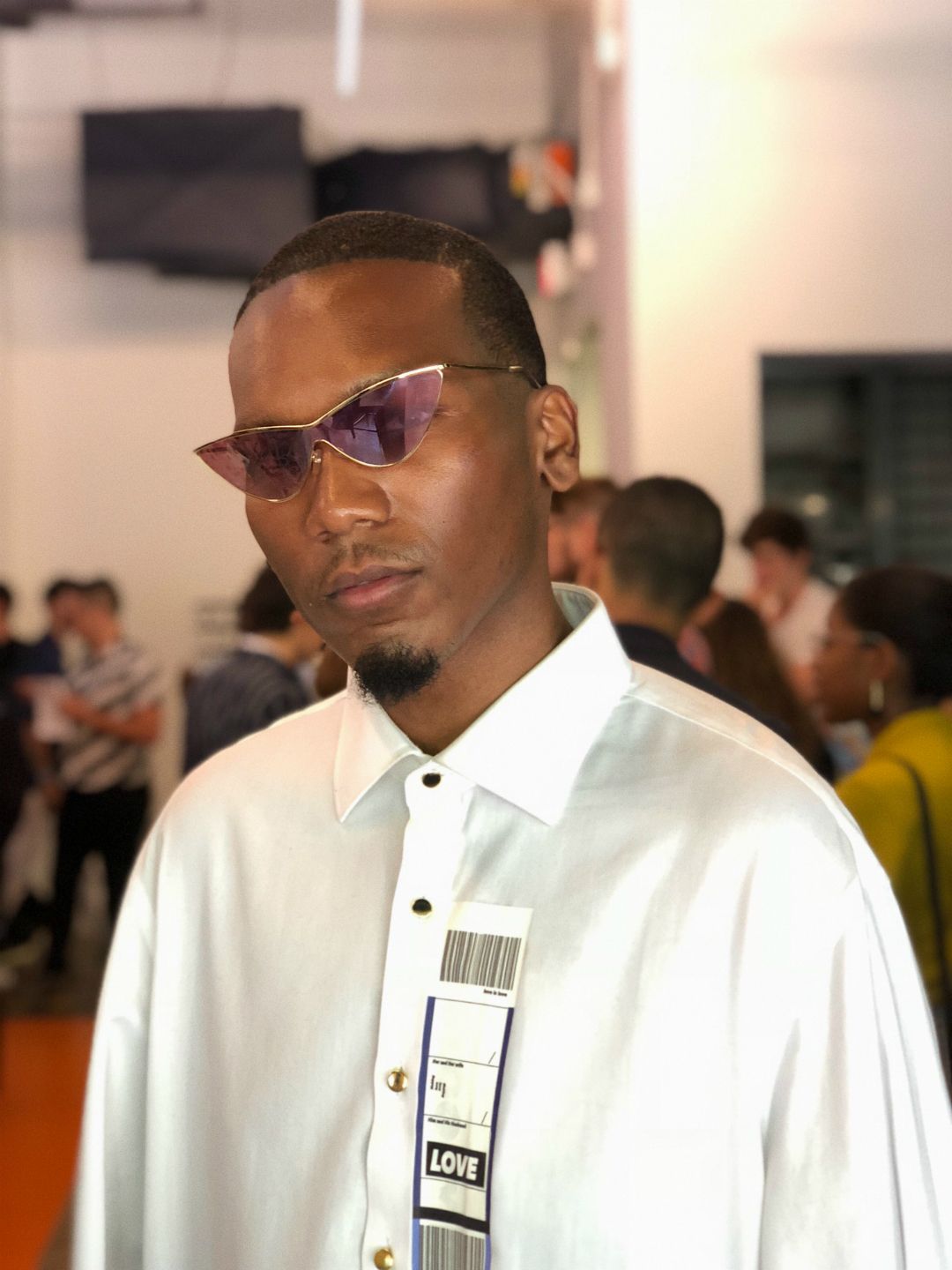 "My secret to good skin is gentle exfoliation every day, as well as using tea tree oil and vitamin E oil. I try to moisturize with those two oils every day. There is a shea butter that a good friend of mine Tatiana makes called skin Buttr so I use that as well. And that's pretty much it."
2 Shaquille Adams, 23, Virgin Islands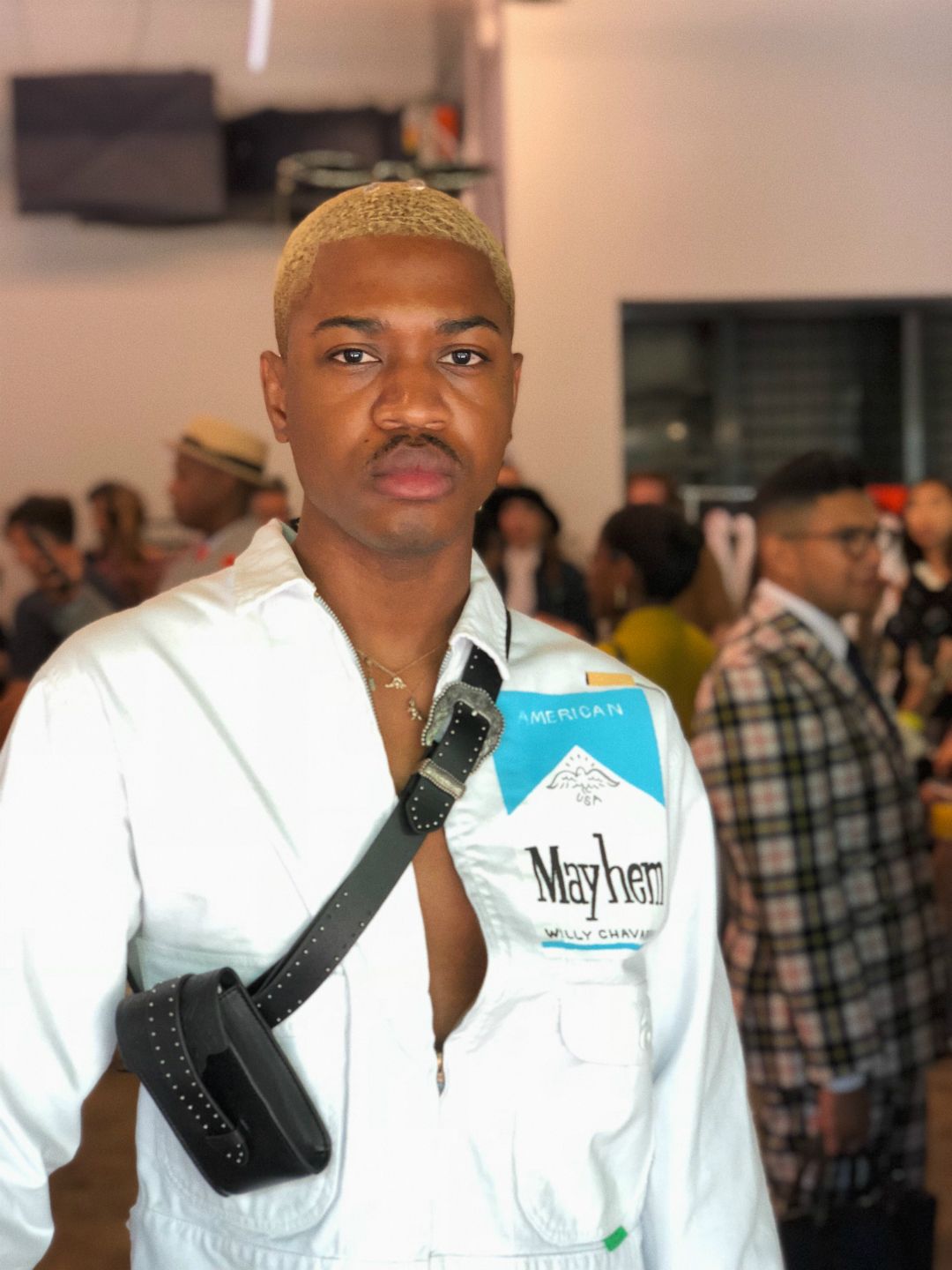 "I use a gentle exfoliator then I use witch hazel to make sure my skin is clean. I moisturize, moisturize, moisturize with Shea Moisture Men. I also use skin Buttr. It's good for the summer! It keeps me nice and glowy, never too oily, just nice and fresh."
3 Ricky Reed, 21, fashion student, NYC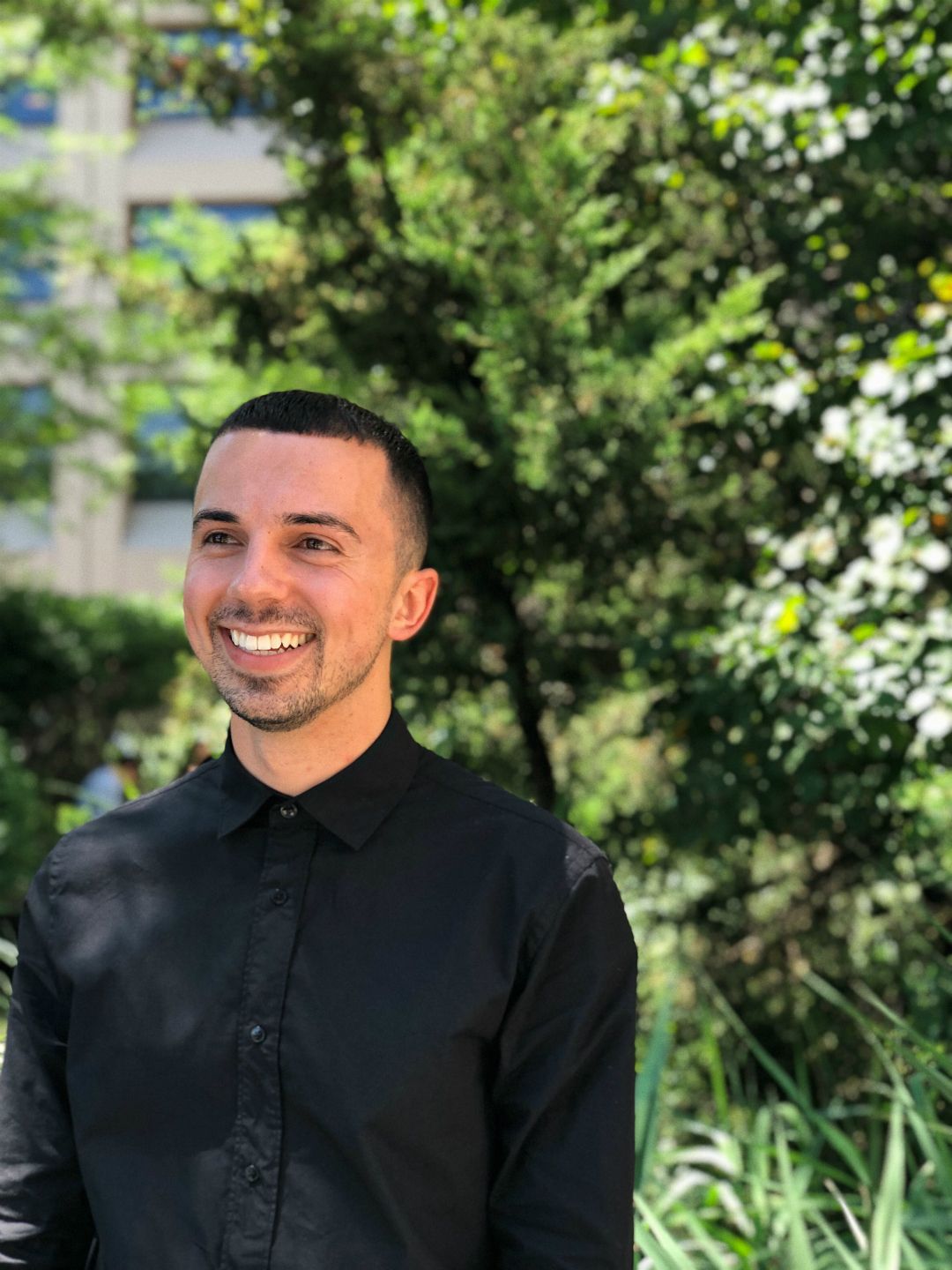 "I wash my face at least twice a day and at least once a day I use a gentle exfoliator. I always make sure I moisturize after washing my face and I put on sunscreen when I know I'm going outside. Everything I use is from Neutrogena. For the summer, I buy the Neutrogena moisturizer with SPF. "
4 Brian Lara, 19, model, Cuba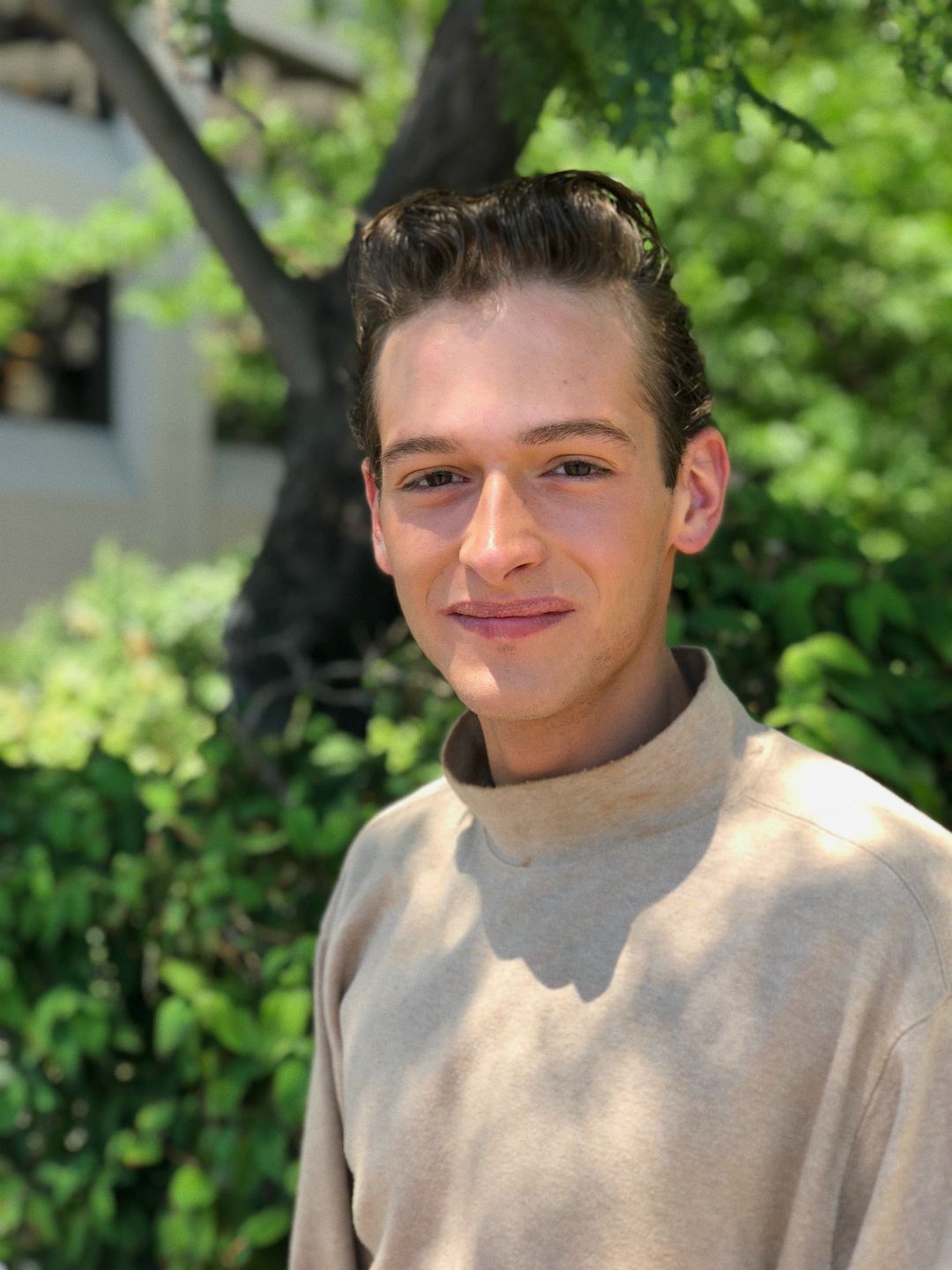 "You have to cleanse every day, put on sunscreen, moisturize every single day, and exfoliate twice a week. I do a facial massage at the end of the day with Gua Sha, it's a jade stone that you can massage your face with to help improve circulation. I use African Black Soap and CeraVe Facial Cleanser because it's not too strong."
5 Vladimir Armand, 30, Editor in Chief of Boy Meets Style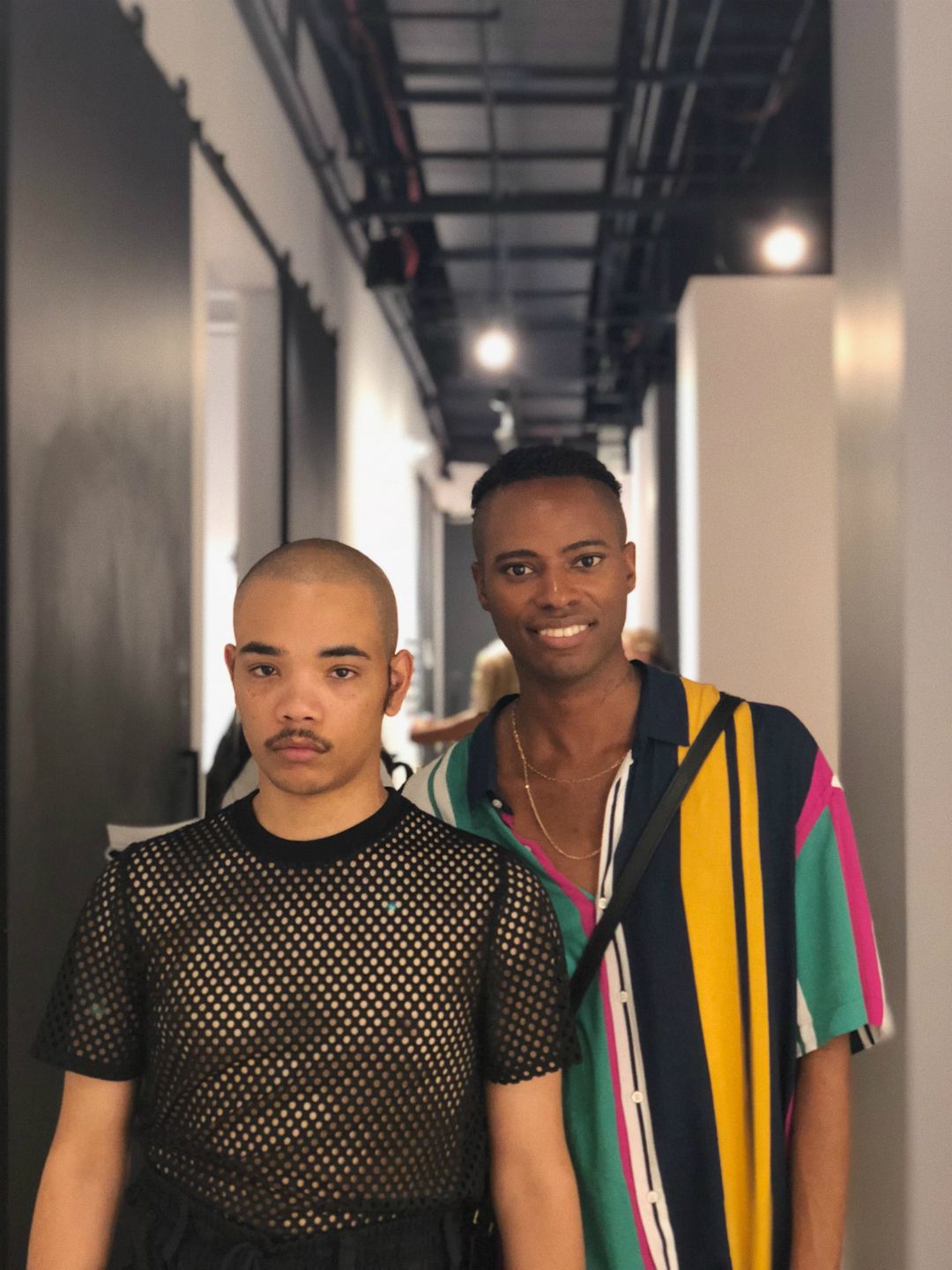 "Soap and water is the best thing. I remember years ago, I was with my mom and I was watching an episode of Oprah and she had Doctor Oz or someone like that on. They said the best thing you can do for your skin is soap and water. And obviously if you go out into the sun you need SPF and things like that. But soap and water every morning and every night is the best thing you can ever do. I use Irish Spring or Dove is always really good. I wouldn't go overboard because soap is soap, water is water.
If we look at food, the most natural and organic things are the best things for our bodies and it's the same for your skin.
For the summer, if I'm going to an event I'll do maybe an oil based concealer and a tinted moisturizer that has SPF in it. Especially if I'm going to Miami or someplace like that."
6 Igee Okafor, 24, digital content creator, New York City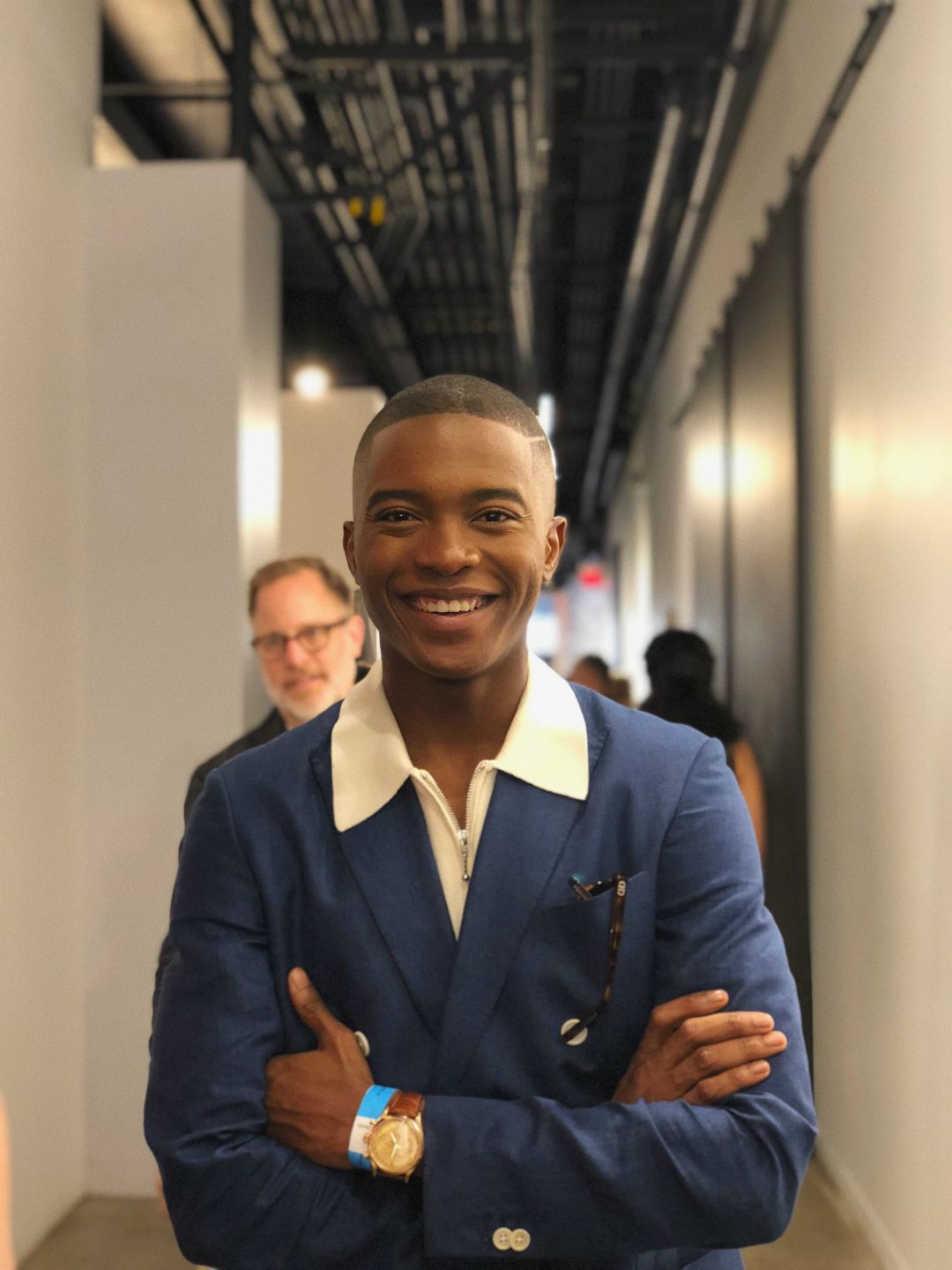 "I start with my Lab Series Cleanser and I wash my face, dry off, use a Lab Series Serum, then I use their moisturizer and I finish off with an eye cream. I do that morning and night. Thankfully I don't have a lot of problems with my skin. It stays the same throughout the year. I just make sure I am always moisturizing and always hydrated. Lab Series has a good gel moisturizer that I sometimes use in the middle of the day. It keeps everything cool and I like that.
Concealer is great for when you wake up in the morning and have puffy eyes or you're just not feeling up to it or you're going to an event and have to look picture-ready, camera-ready. A little bit of foundation is good to dry out any oily spots. For drug store, I think L'Oreal has a good concealer. My sister put me on to that. Tom Ford has a really good concealer. I've worked on shoots and that's what they typically use."
7 Martin Hyu, 25, Media Entrepreneur, Montreal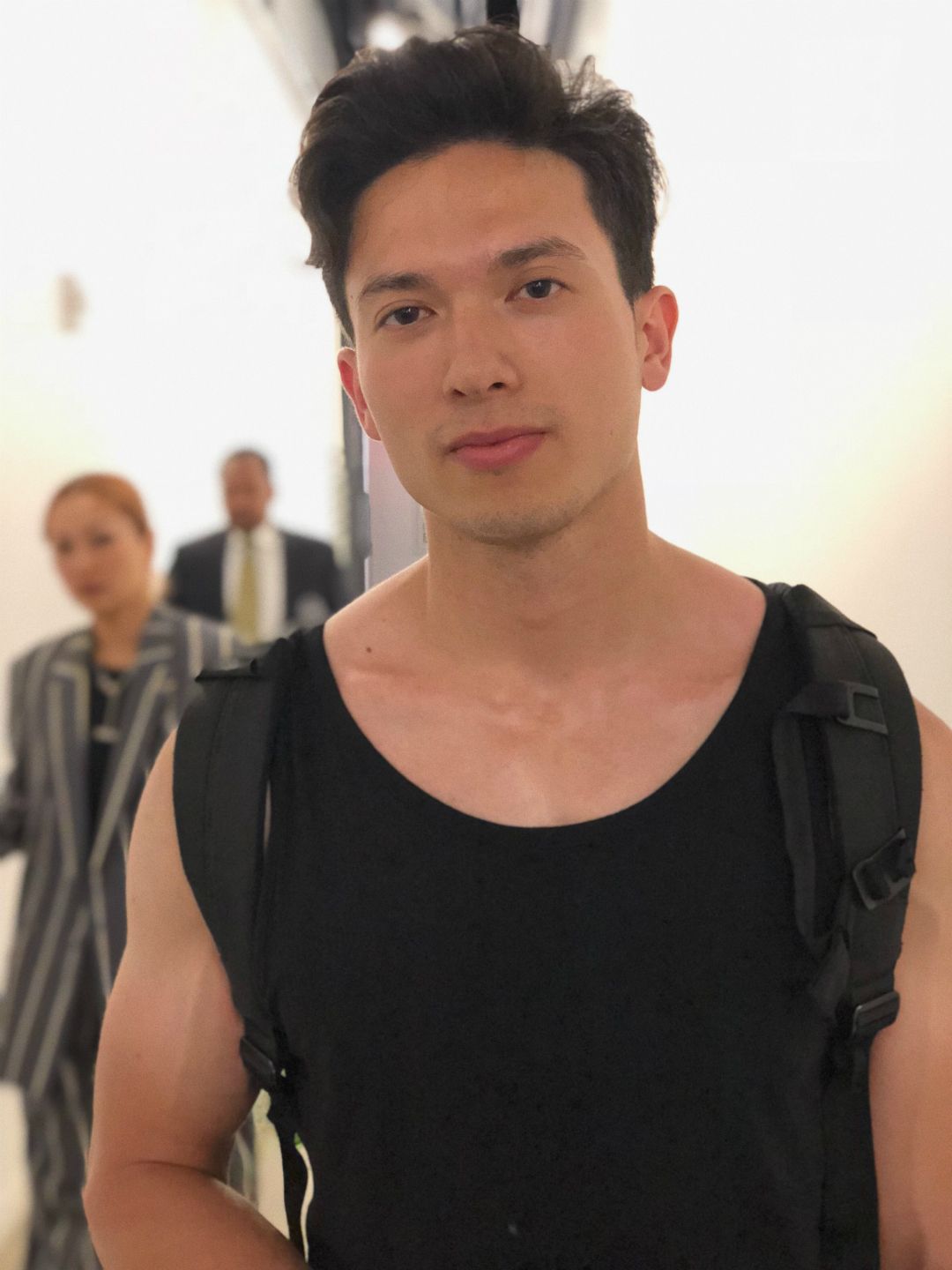 "What I do is take cold showers. Showering with cold water doesn't take the oil off of your skin or your hair so it basically means that you keep the natural protection that your skin has. To me that's even more effective than a lot of the product you can get out there because if you do keep your skin as natural as possible it can breathe."
Austin Velarde, 19, Junior Fashion Editor at fashionmaniac.com, New York City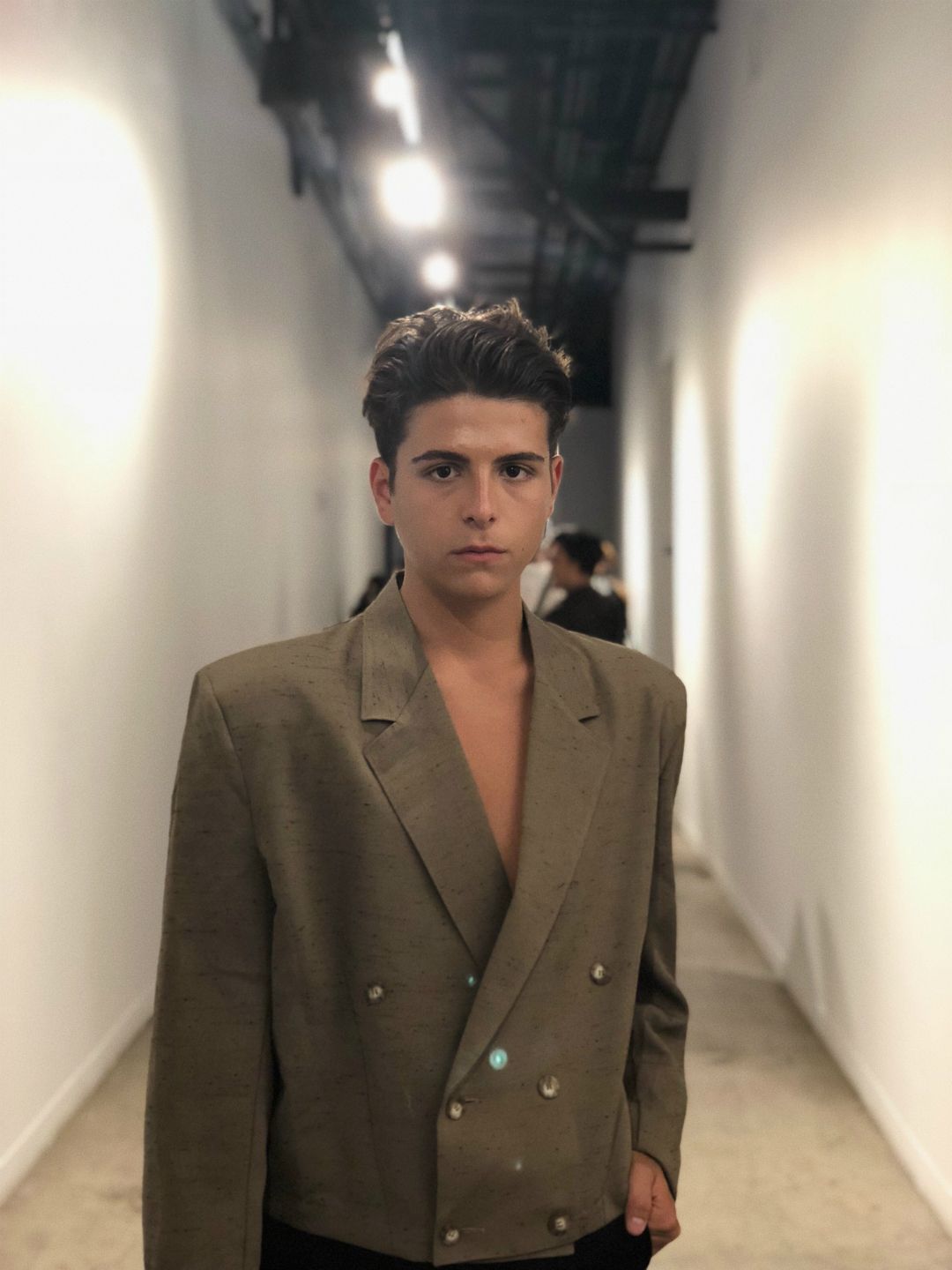 "My steps in my skincare routine are quite simple. I wash my face every morning with Neutrogena Deep Clean, it's really cheap and you can find it at Target. I use the Clinque Dramatically Different Moisturizing Lotion. That is my key. Two pumps, once in the morning and once at night. My skin is always extra dry because I tan a lot, so I always want moisture, moisture, moisture.
If your skin is extra oily, the key is make sure you don't get a moisturizer with oil in it. You have to get a gel one. Clinique has a great one. It's pretty much the same thing I use but a gel. With a gel, there's no oil in it, so it hydrates without adding oils.
And then for makeup, on a regular day, I'll use Nars Concealer, and then for Fashion Week, I'll put on a little bit of a Mac bronzer on. Beside that, that's pretty much it.
I had this phase where I used all these products, everything under the sun. One day, I was like, "I'm sick of doing everything and I want something simple." I just looked around, I went through a few trials and tests, and found those products to be the best for me."