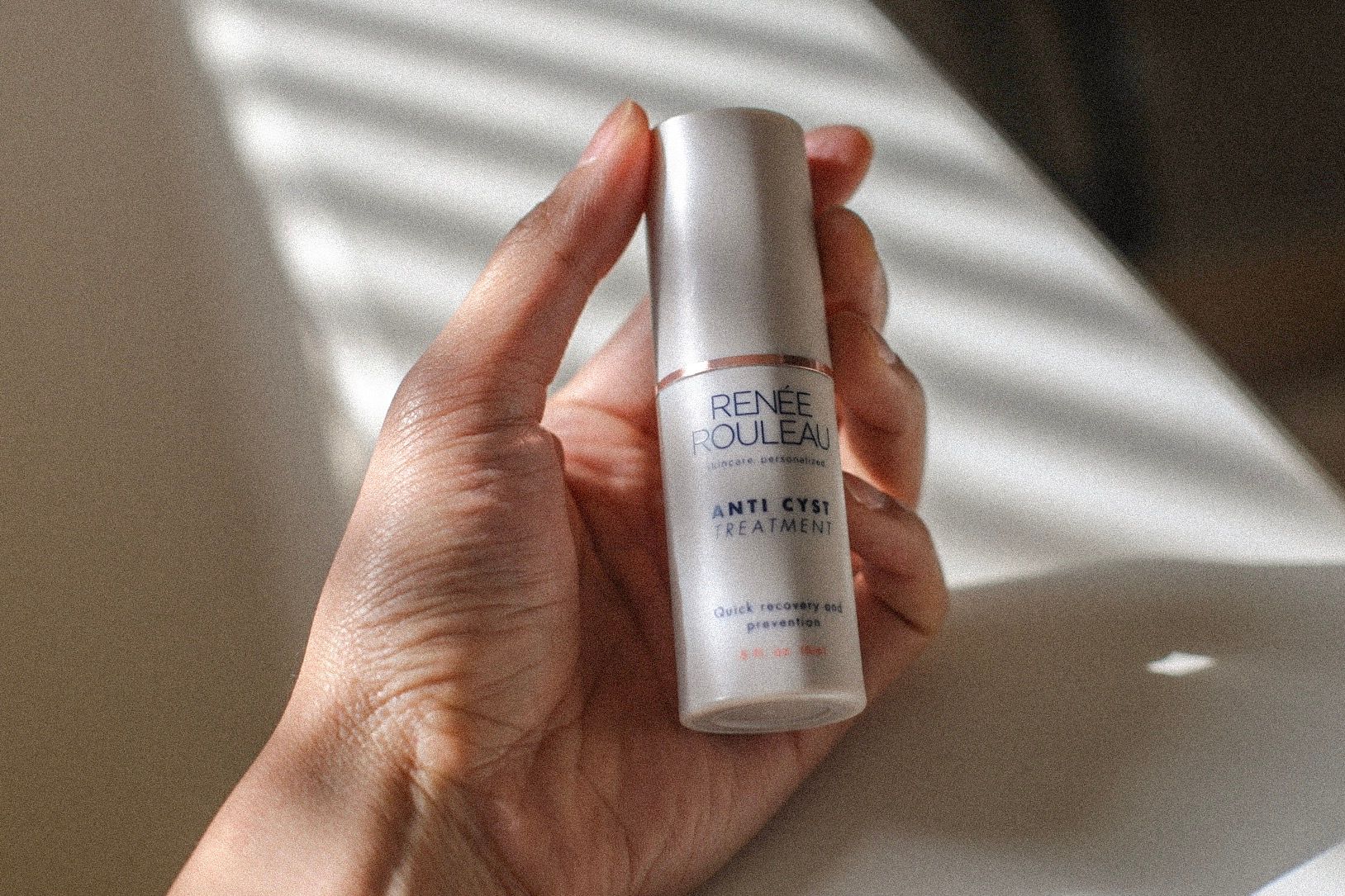 They say to listen to your skin as it will tell you exactly what you're going through.
Are you tired AF and hungover? Your skin's telling on you with your dark under eye bags. Used a product that was WAY too strong for you? It's inflamed, red, angry and telling you to chill TF out. Cheated on your paleo diet and had dairy for the first time in weeks? Yep, your skin's many breakouts are judging you, too.
For me, I've realized I'm probably allergic to the south. In my case, South Carolina. That's where my skin broke out in miserable cystic acne bumps one by one for an entire week. It's not that I'm allergic to the physical location of SC, more like the climate. Its sticky, thickly humid, super steamingly hot summer climate is unbearable to anyone, but I've realized for someone like me with combination skin, causes my pores to go into overdrive, producing much more oil than usual. Thus, cystic acne.
SEE ALSO: I tried the Instagram famous Jet Lag mask
If you don't know a lot about cystic acne, read this article here. To summarize, cystic acne is the type that's large, deep and painful. The only way to really get rid of them is to visit your dermatologist and have them give you multiple cortisone shots to dry them out. There's virtually no other solution. Well, until I read about Renee Rouleau's Anti-Cyst Treatment, what Elle magazine once said was a replacement for a cortisone shot.
The reviews are so glowing that everyone from New York mag to InStyle says it's virtually guaranteed to work. No, InStyle actually goes so far to say "It's truly a hero product you NEED to know about." Okay, InStyle, I believe you. Or I did.
Out of sheer desperation, thousands of miles away from my derm in NYC, I rush ordered this Anti-Cyst Treatment, one that's supposed to shrink your cystic acne by 50%. I paid $45 and another $10 plus or minus some change for tax and received the serum the next day. Excited to see my cystic acne destroyed, I rubbed it all over and waited until the next day to see my dramatic results. When I woke up … nothing.
Okay, perhaps it's because this is an older cyst and this only works on brand new ones, I figured. When two others broke out in the next few days, I immediately rubbed the treatment into my pores and then … nothing. Hold on, was I doing something incorrectly? This was the Renee Rouleau, the same dermatologist to the stars like Demi Lovato, whose Anti-Cyst Treatment by now was legendary. So much so that Into the Gloss has articles upon articles about this wonder product. Was I doing something incorrectly?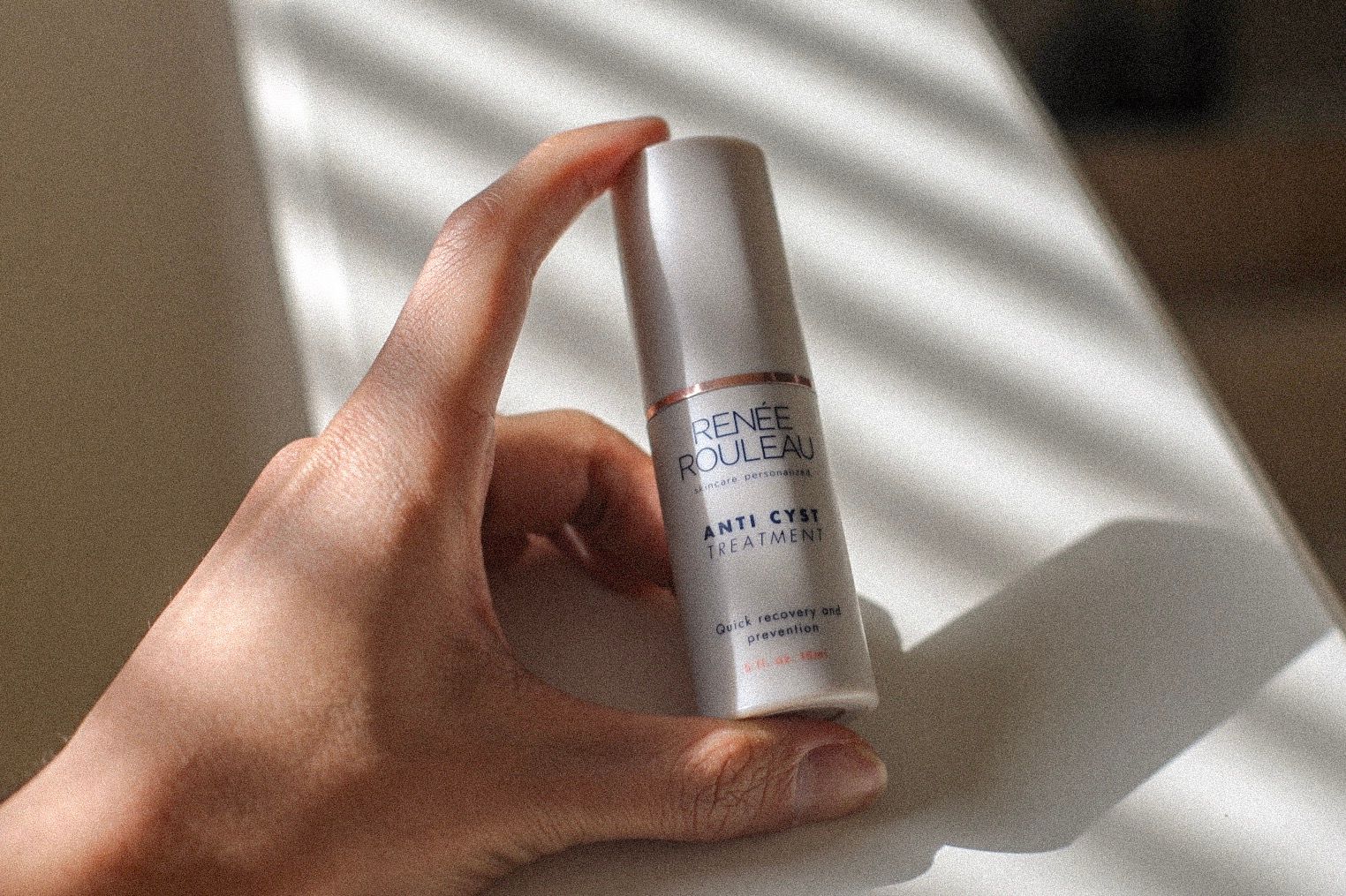 I reached out to some of my fellow beauty editor friends and was shocked to discover that they had similar results. Similar in the respect that they had zero results. The ingredient list seems to be efficacious for blemishes. Its active ingredient list includes ethyl lactate, which purifies your pores, methyl gluceth 20, which helps with inflammation, as well as citric acid, used for hyperpigmentation and scarring.2
After using the product until it was virtually empty, there was zero results. I was saddened. Completely bummed. Then came to this realization: all acne is not the same. What works for one person doesn't necessarily mean works for another. Skincare is annoying. Sometimes it's misleading. There are so many reviews out there but until you personally take the leap and try something, you'll never know.
The one thing that DID work for me was Drunk Elephant's T.L.C. Framboos, an AHA and BHA that did destroy my cystic acne in a single day. It also seemed to work for multiple people as I've received a lot of feedback after I posted about that product here. It goes to show that only your dermatologist can be super reliable when it comes to your skin's personal needs.
I don't regret purchasing this serum. I'm happy about this realization that some products just don't work for me but may for others. A quick browse on Makeup Alley and its reviews of this treatment is mixed: some say it works, others say it doesn't. While I wished this really did work for me (I'd be saving SO much $$$$$$$$$$$$) sadly, it didn't. My skin ended up clearing the second I landed in paper dry Colorado. It told me that humidity is NOT in my genetic code and that the mountain – where it's completely parched – is my skin's happy place.