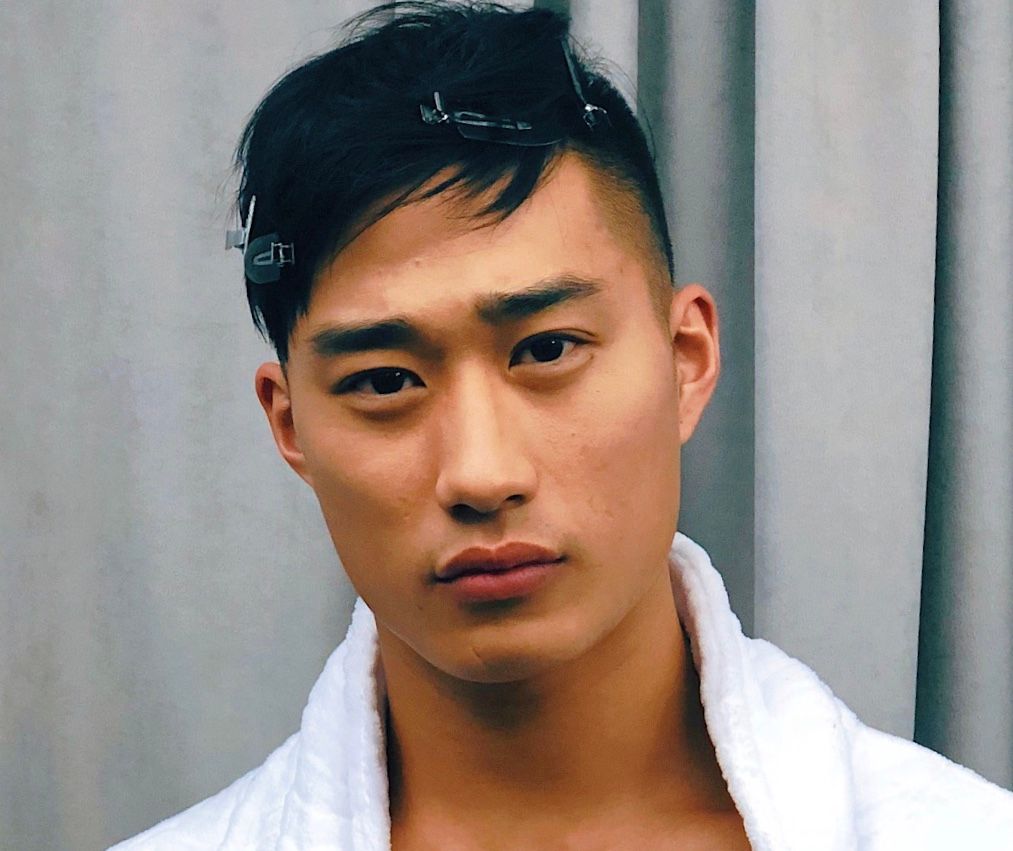 Is it me or is your skin retinol-happy?
That's a question beauty editors ask when we notice an unexplained, ethereal radiation occurring in and around someone's pores. We call that retinol face: a complexion that's so smooth, bright, plump, firm and dare I say juicy that you'll want to bite someone's cheeks (Note: please don't). Yes, having such beautiful skin is dangerously delicious. The entire process is completely attainable and comes from using retinol, a vitamin A. Chances are, you've heard of retinols, whether from a review, friends, or word of mouth. It's a cream that you can get over-the-counter or by prescription (dependent on how strong of a product you need and your skin type), one that works for many, if not all people thanks to the process of cellular regeneration.
SEE ALSO: A list of every skincare product I love right now
Below, we answer all of your questions you may of the wonder product.
What exactly is retinol?
Over-the-counter retinols are derivatives of vitamin A. While retinols can be included in over-the-counter serums, exfoliators or creams, retinoids (a stronger formula) can only be prescribed by a doctor. A retinol is completely powerful because it stimulates the production of new skin cells. This in turn helps to fade dark spots, photo-aging, scars, hyperpigmentation and more. The prescription-based formulas renew the skin, treat acne, reduces the appearance of wrinkles or fine lines, and more.
Is it for every type of skin?
Retinoids, retinols, and any vitamin A formula are for everyone. But that doesn't mean that the process will be seamless. Using retinols can be irritating AF. Side effects can be peeling, sensitivity, a red complexion, to slight burning. If it's super uncomfortable, try using it a few times a week, says Dr. Cindy Bae, a NYC-based dermatologist at the Laser and Skin Surgery Institute.
So should I keep using it?
Yep. Your skin will adapt to the formula and going through a little discomfort is all apart of the process.
Wait, if it causes discomfort does it also mean it's gonna damage my skin?
Short answer from Dr. Bae: "Nope." Retinol is a vitamin derivative and may cause discomfort but it will not cause anything permanent or damage at all.
Is retinol a replacement for exfoliation?
It's actually not exfoliating your skin at all. Though it may case redness or irritation, it isn't an acid like an AHA or BHA. Instead, the product works by affecting your skin to turnover much more quickly, producing collagen while smoothing out your skin/complexion in the process.
So use retinols and acids at the same time?
Some say that using a retinol along with an AHA or BHA will neutralize both, leaving you with products that aren't really doing anything for you. Dr. Bae recommends using both but separately. "When initiating retinol treatment, I recommend being conservative and avoiding other potentially drying products," she says. "Once this skin tolerates retinol, I would use AHA and BHA products in the morning and retinol at night time."
How do you use retinols then?
A small amount goes a long way, says Dr. Bae. "A pea-sized amount to the entire face at bedtime is good," she tells Very Good Light. To get the best results, use it nightly while also not forgetting to moisturize after, she says. The best way to use a retinol is by cleansing, toning, using your retinol and then moisturizing, she recommends.
Will I get instant results?!
Unfortunately, you're going to have to be patient with retinols. Getting good skin requires your new skin cells to turnover, which is usually around 12 weeks. Yep, that's 3 entire months. Good news is that after those 3 months you're going to look brand spankin' new. Yep, apple cheeks, delicious complexion, supple skin, and all. Get going now!
Very Good Light recommends:
If you're vegan … Algenist, a vegan favorite sold at Sephora, comes with a microalage-based formulation. One of the only vegan retinols on the market, it packs a real punch. BUY $50, here
Great on a budget … Cerave's own retinol comes in a gentle cream-based form. Formulated with three ceramides, it's effective at protecting the skin's own barrier. BUY $13.50, here
.
Best peel … Dr. Dennis Gross' peels are strong and we found them to be best for non-sensitive skin. Best used once a week for amazingly glowing skin. BUY $82 here
.