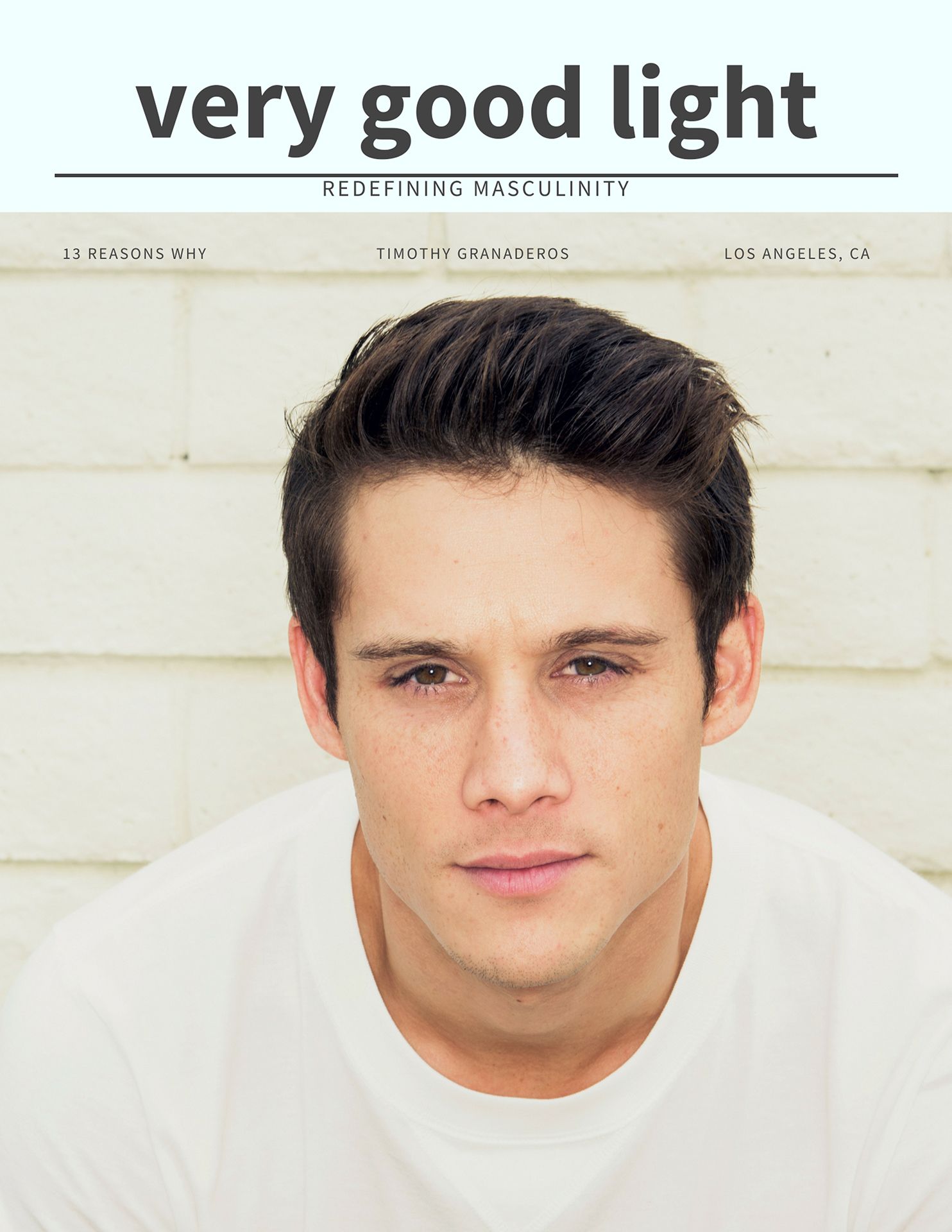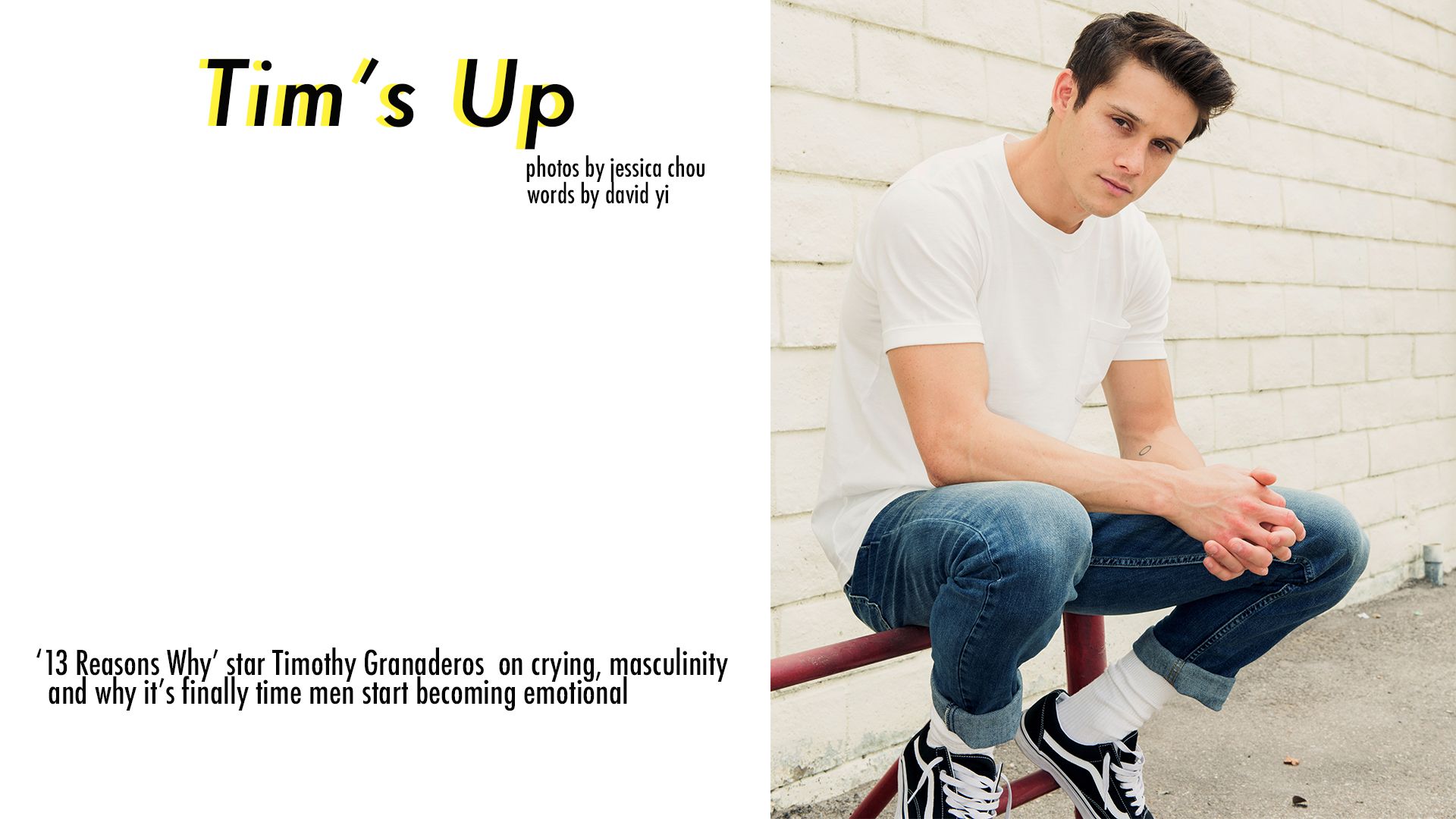 "I've gotten really good at looking like I'm not trying, but I'm actually really trying hard," says Timothy Granaderos, with a laugh.
We're photographing him in Van Nuys, CA, where he's shooting his latest indie film and taken aback my just how good he is at this whole modeling thing. "It's all in your eyes, you know, that Blue Steel," he says, with warm a chuckle. He's warm, inviting and easygoing.
SEE ALSO: We go inside '13 Reasons Why' actor Tommy Dorfman's beauty closet
It's a stark contrast to his character, Montgomery de la Cruz, the antagonist in this season of Netflix's "13 Reasons Why." The show, now in its second season, premiered last Friday and already rumors are swirling that there might be a third season. Tim's character, Montgomery, is the school's bully, a jock who becomes a major catalyst for chaos, terrorizing each of the students at the high school. He's also plays a big role in the death of Hannah Baker (played by Katherine Langford), the show's haunting character who died last season by suicide.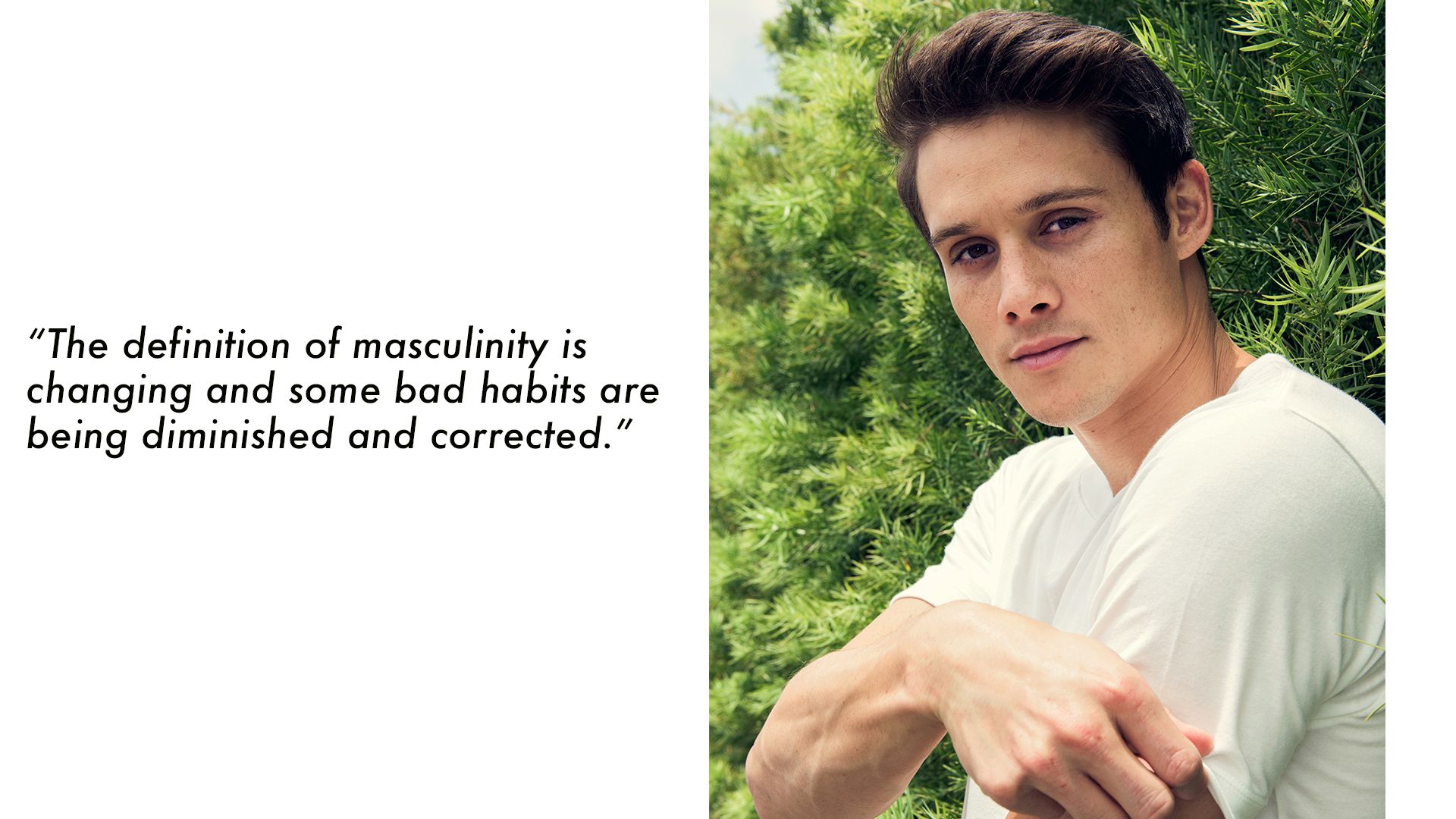 "I think [Monty's] quite the opposite of who I am as a person," Timothy tells Very Good Light. "Yes, he's a bully but when you peel back the layers there's a sensitive, emotional young guy trying to navigate through high school," Timothy says, bringing empathy to his role. "There are many tiers to bullying, it's not just shoving someone in the locker. There are a multitude of ways that someone can be a victim or victimizer to bullying."
"I cried this past week and was really choked up."
It was only after the series' first season where he really understood the impact the show had on young people. "My academic advisor from college called me and said her daughter, a freshman in high school, watched the entire season," he says. "She and her friends said they could relate and were dissecting situations where they'd been bullies or bullied others. I realized that any little interaction could affect someone in a much bigger way."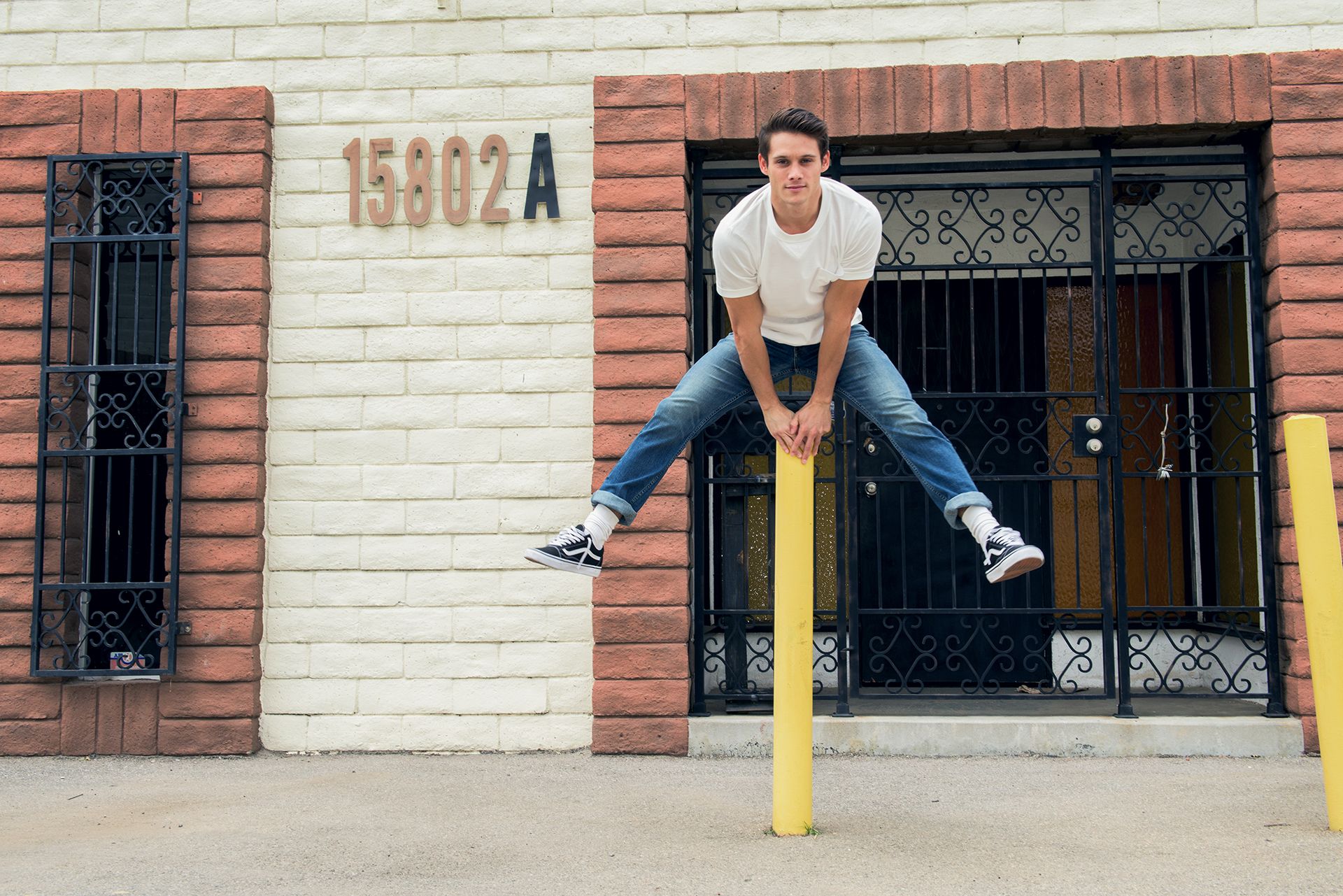 The message of self-awareness hit close to home for Timothy, especially in the last week. After hearing about yet another tragic mass shooting, this time at a high school in Santa Fe, Texas (the 22nd shooting of the year), Timothy, like most Americans, was completely shaken. It didn't help that the news coincided with Netflix's release for the show's second season.
"I cried this past week and was really choked up," Timothy tells us. "It's so sad. It shook me to my core."
With so many mass shooters being male, it's a time in American history where the very definition of manhood – and its toxic hypermasculine baggage – is being questioned. There's been countless studies where male repression – absence of emotions, lack of communication – has had real negative consequences. It also forced Timothy to rethink about what all of this means.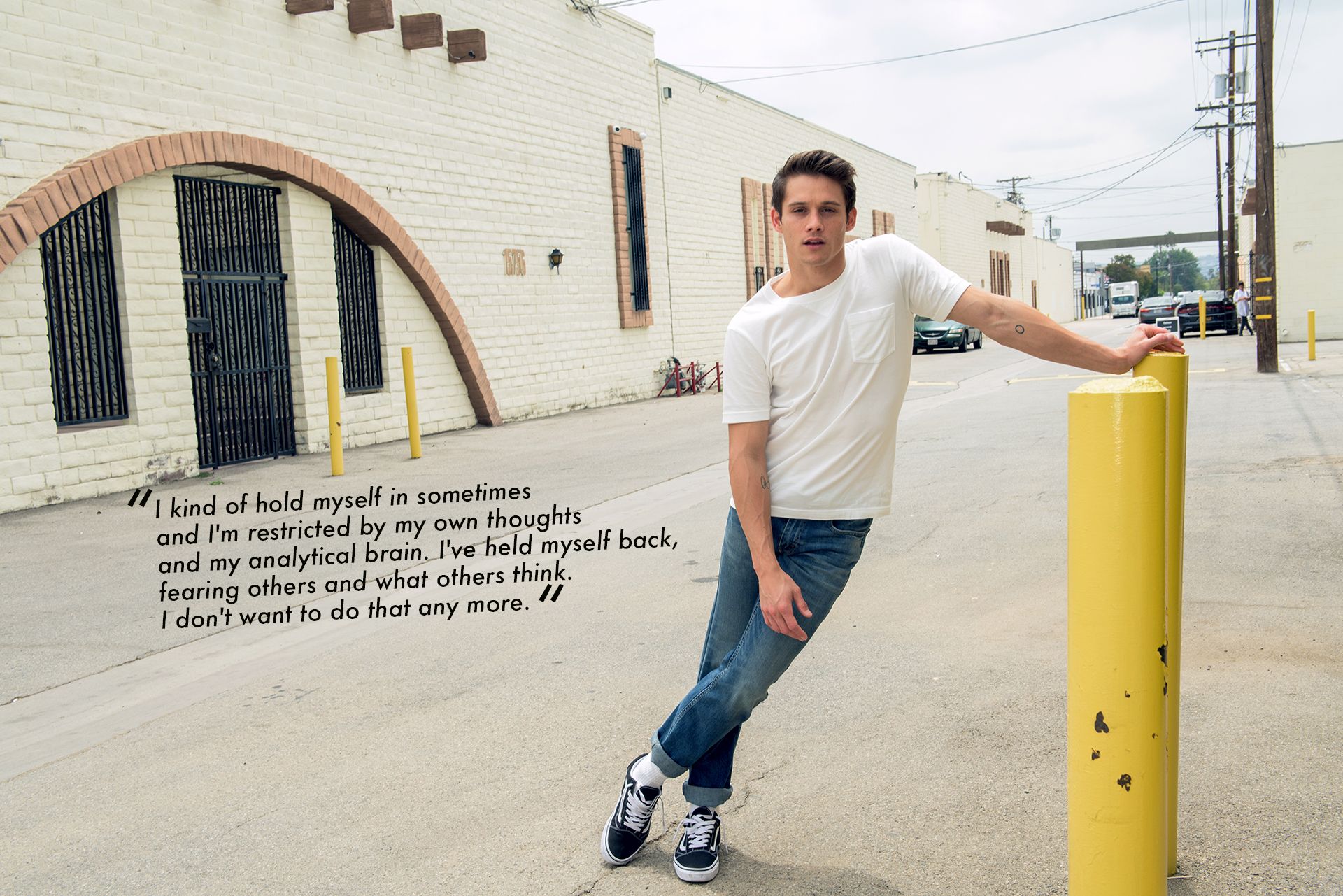 "I think men need to be more emotional," he tells Very Good Light. "In my father's generation, it was a sign of weakness to cry or be emotional. I grew up with a mom and dad who always told me if I needed to cry, cry. Crying's not embarrassing to me. It's a part of being human." And part of that, he says, is being able to open up and be vulnerable. "The definition of masculinity is changing and some bad habits are being diminished and corrected. In the past, it was okay for some people to address women or treat others in a certain way. Now with everything that's happening in Hollywood and the #metoo movement, it's so important and necessary that people's eyes are being opened."
With the movement happening across the world, Timothy says he's been also analyzing his own thoughts and actions. "I put myself through a microscope and seeing if I was being sensitive, or offensive, or thinking things that were inappropriate," he says.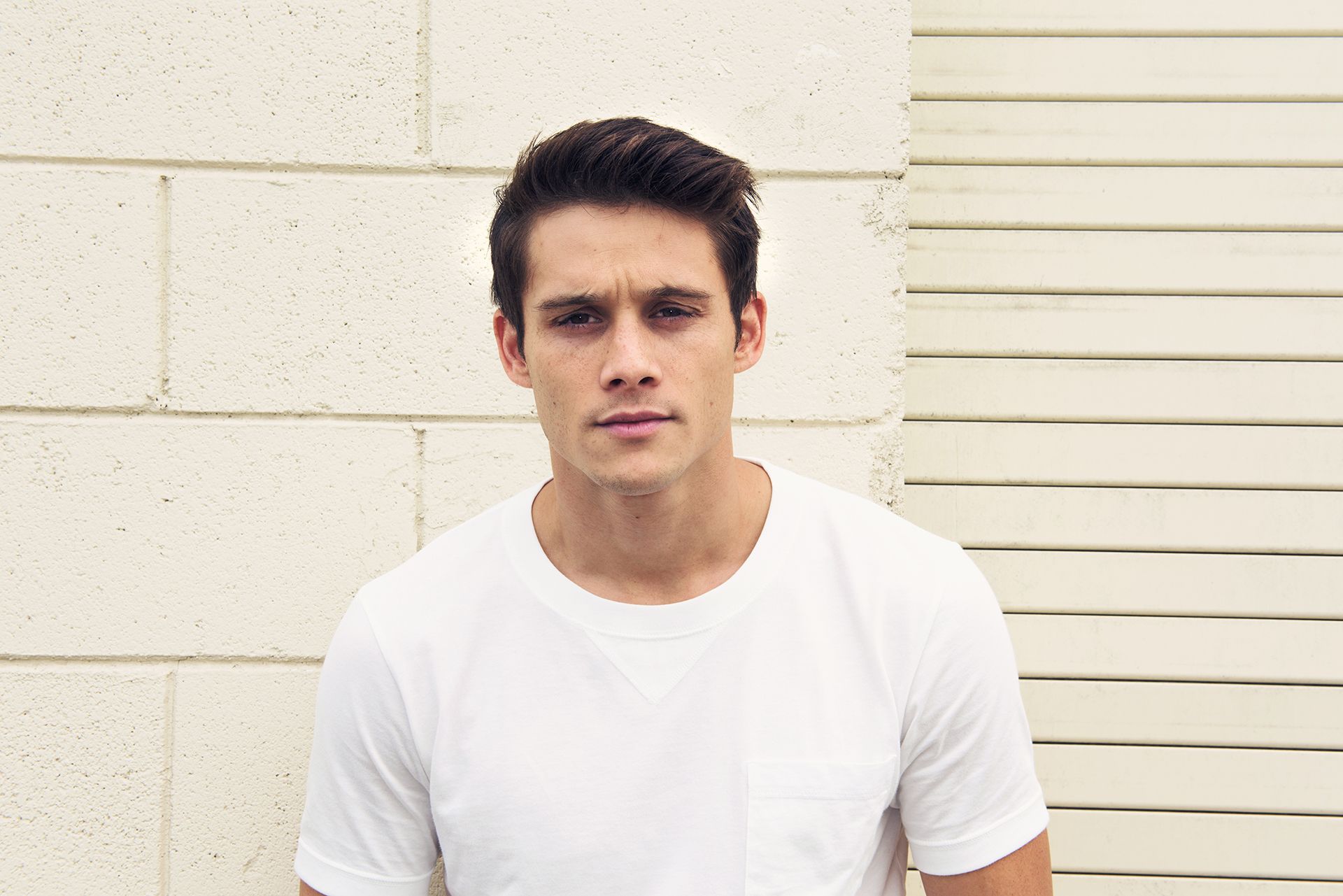 The experience is one that's been transformative, but a journey to becoming not only a better man, but a more free human. While on set for the show, Timothy says he's learned a lot from his casts.
One thing that he says he'll take with him was his interactions and observations of fellow castmate, Tommy Dorfman. "He's a person and an actor who is so unapologetically himself," he says. "I kind of hold myself in sometimes and I'm restricted by my own thoughts and my analytical brain. I learned through him to become more comfortable with myself.
I've held myself back, fearing others and what others think. I don't want to do that any more."